Another blog post by my son from his time studying in Hong Kong in the summer of 2016. Hope you enjoy it.
In the summer of 2016 I studied abroad in Hong Kong for two months while in my first year in the University of Michigan.  It was one of the best experiences of my life and it really has had a great impact on me.  A lot of fun times were had and a lot of great food was eaten.  It may seem really randomly put together but that is representative of my time there.  I blogged about my side trip to Tokyo and about my experience flying Cathay Pacific business class & enjoying its Hong Kong Airport lounges.  This will be a longer post so join me on my wild unorganized journey through Hong Kong, lets go!
Arriving at the Hong Kong HKG airport was a surreal feeling.  We flew Cathay Pacific Class economy class from Newark direct. I arrived with two others from the same program and we were all so shocked that we have finally landed in the place that we have been looking forward to for the past few months!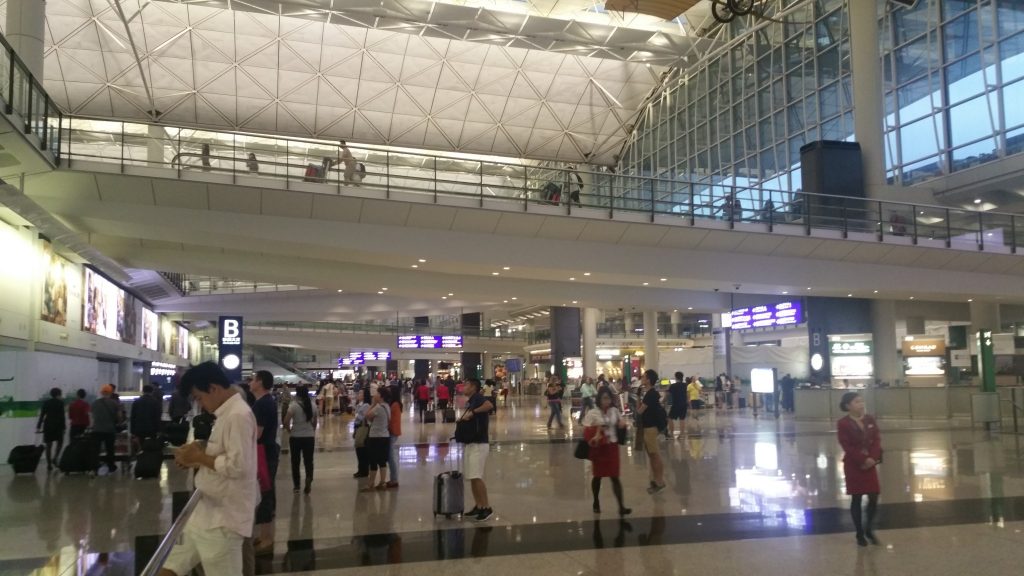 My first look at the Hong Kong University of Science and Technology campus…Well, I was kind of disappointed at first.  The pictures made it look so much better and I even saw a rat on the way to my room.  Not a good start but things eventually got better.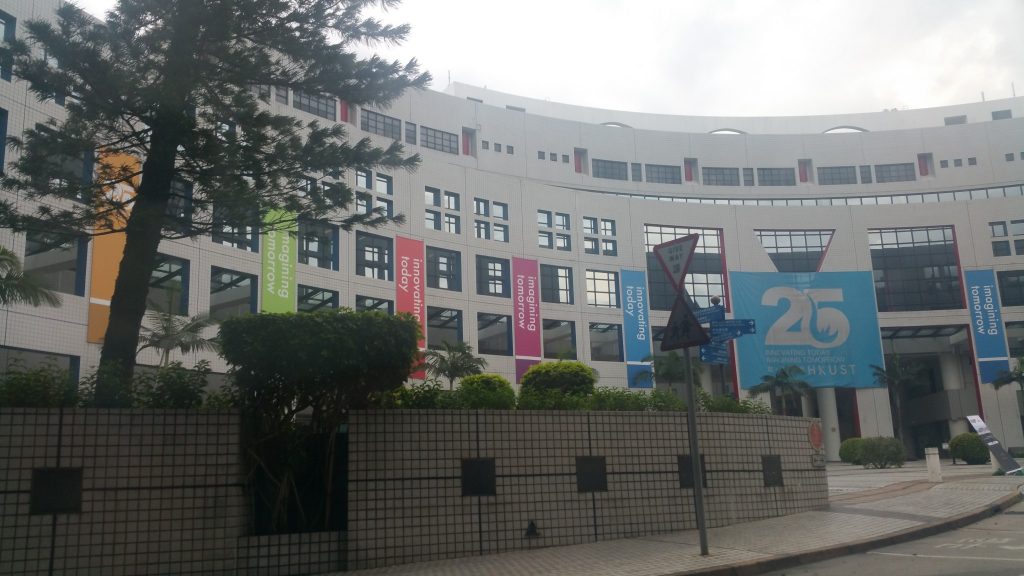 Here is the small double room I stayed in for my time here and the view from the window.  It smelled like pee, again not the best start.  I actually started to get a bit worried that I had made a grave mistake…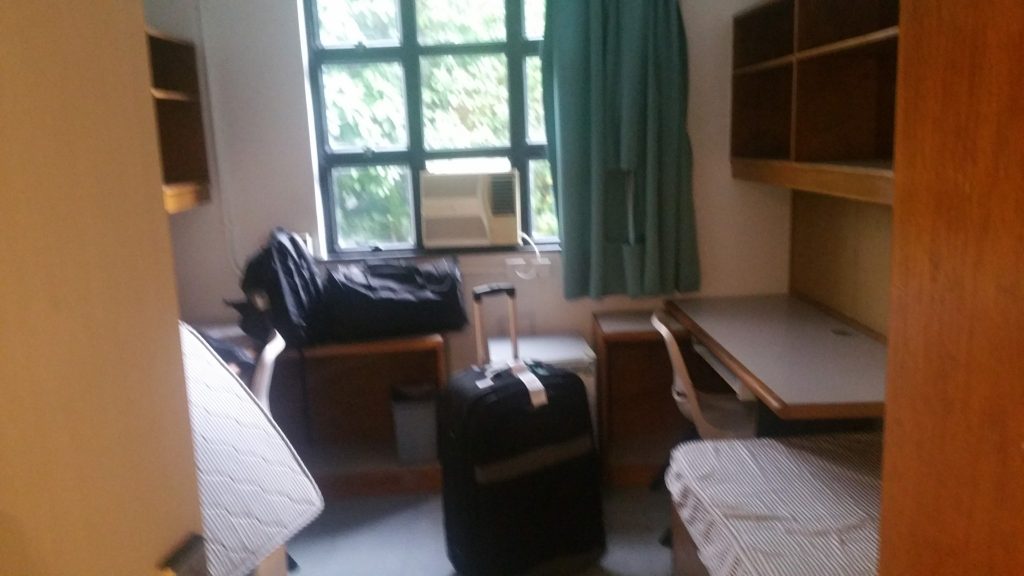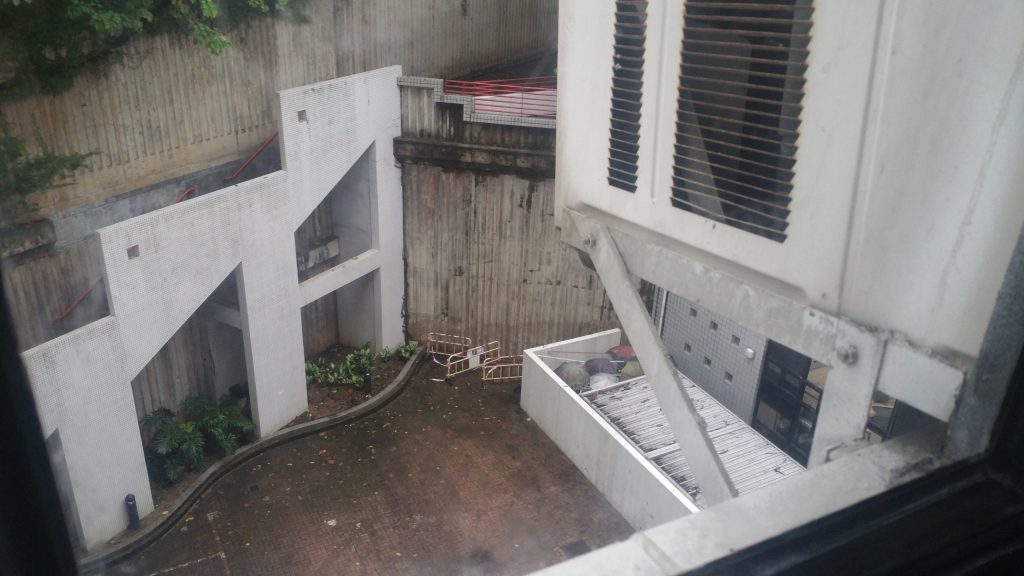 This is the view from the top my hall, Hall I.  Despite my shoddy room view, the campus was full of breathtaking views.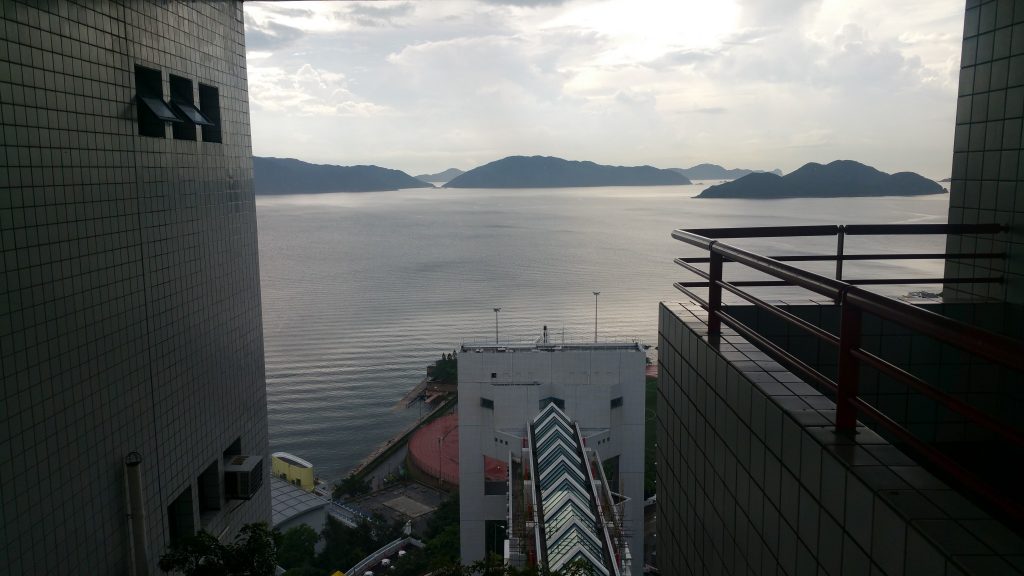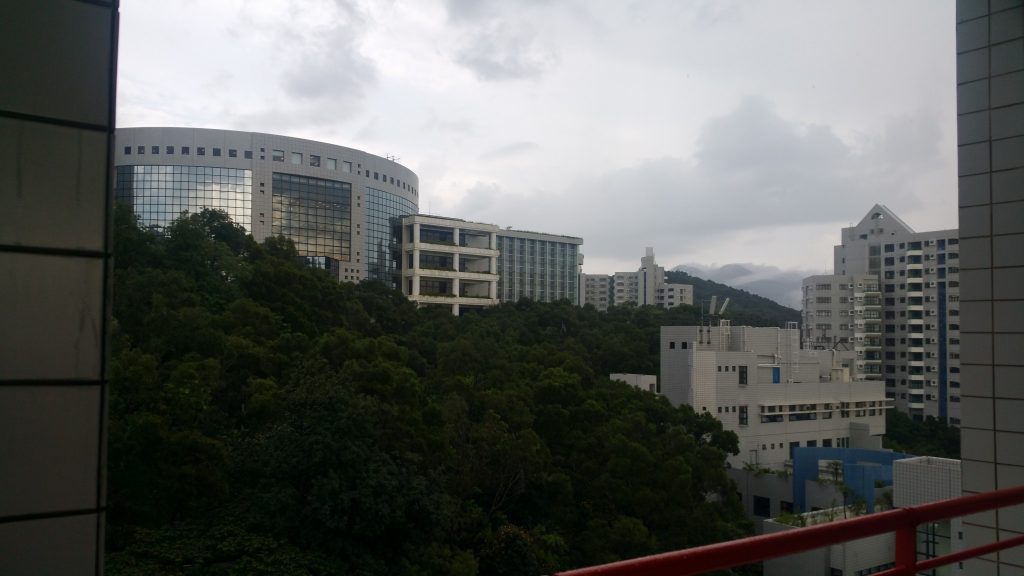 Orientation dinner at the on-campus Chinese restaurant.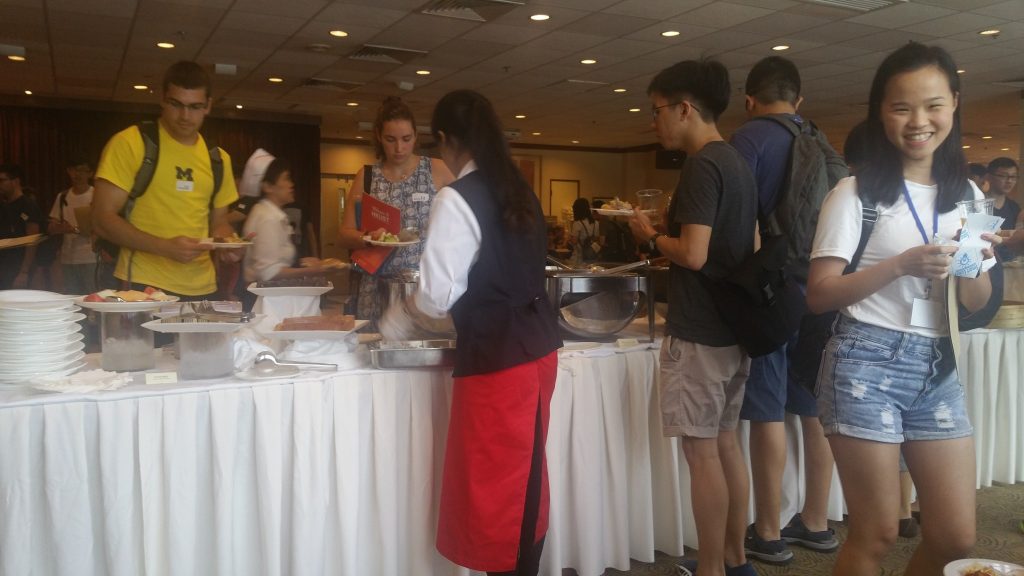 View of the main atrium called Hong Kong Jockey Club Atrium.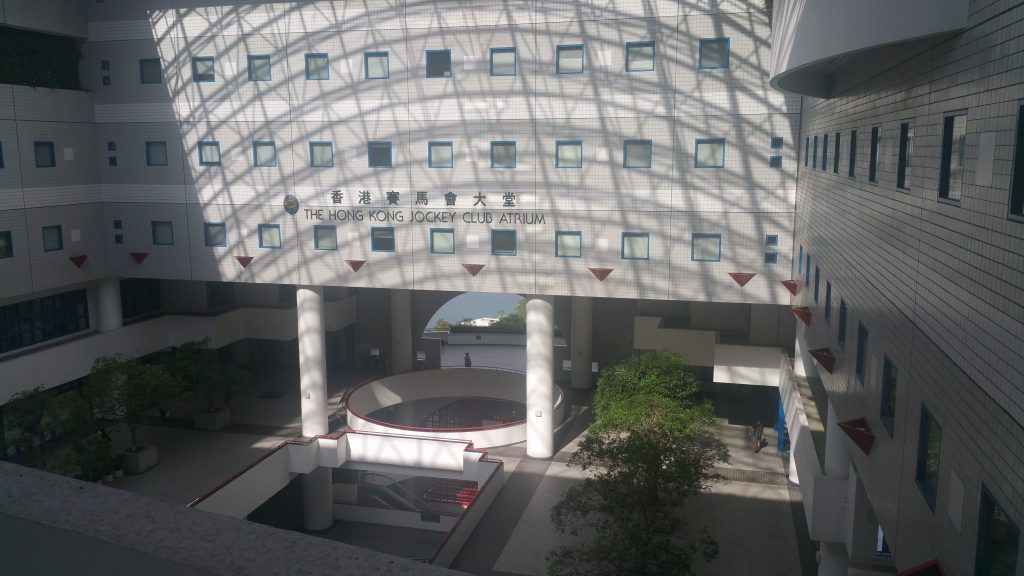 First city views: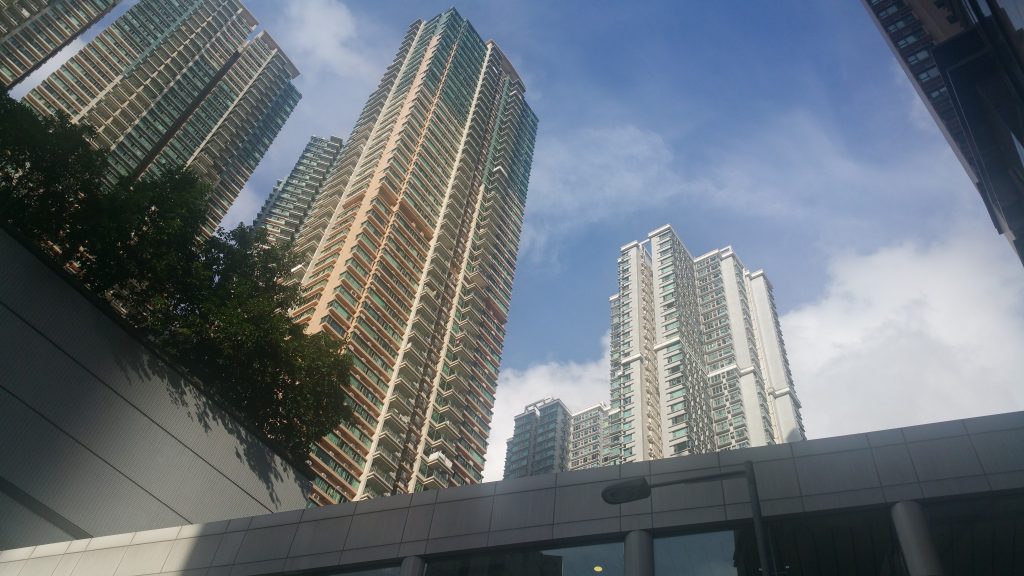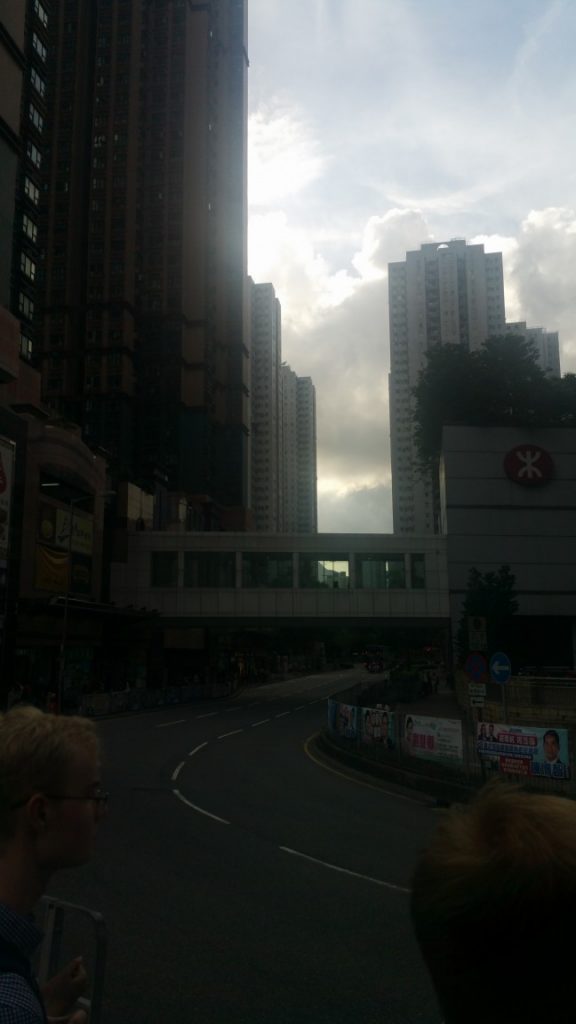 We went on a small tour of the closest area to our campus called Hang Hau.  We visited Hang Hau mall and got some delicious bubble tea.  Definitely much better than the stuff you get in the U.S.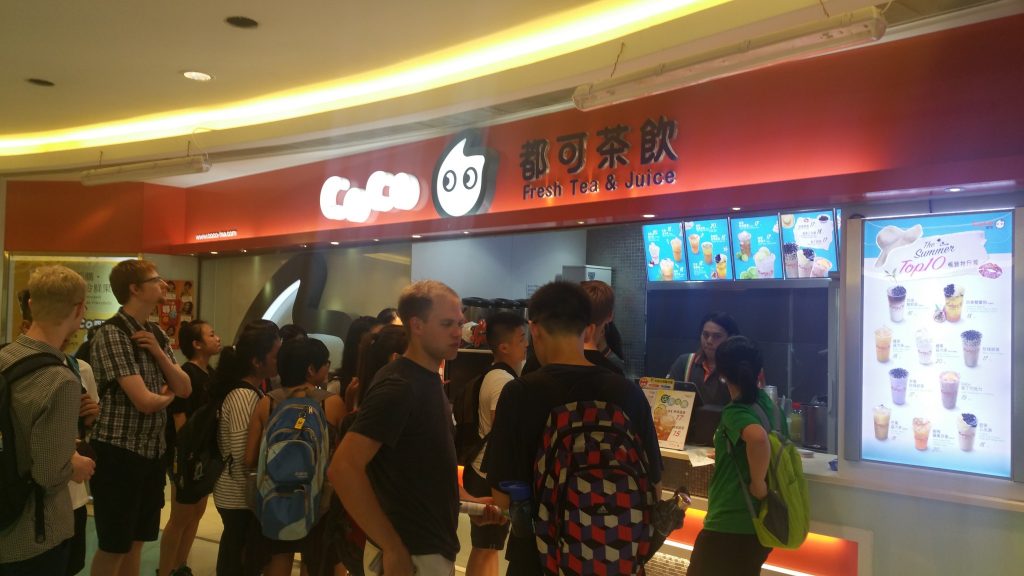 Tour bus views: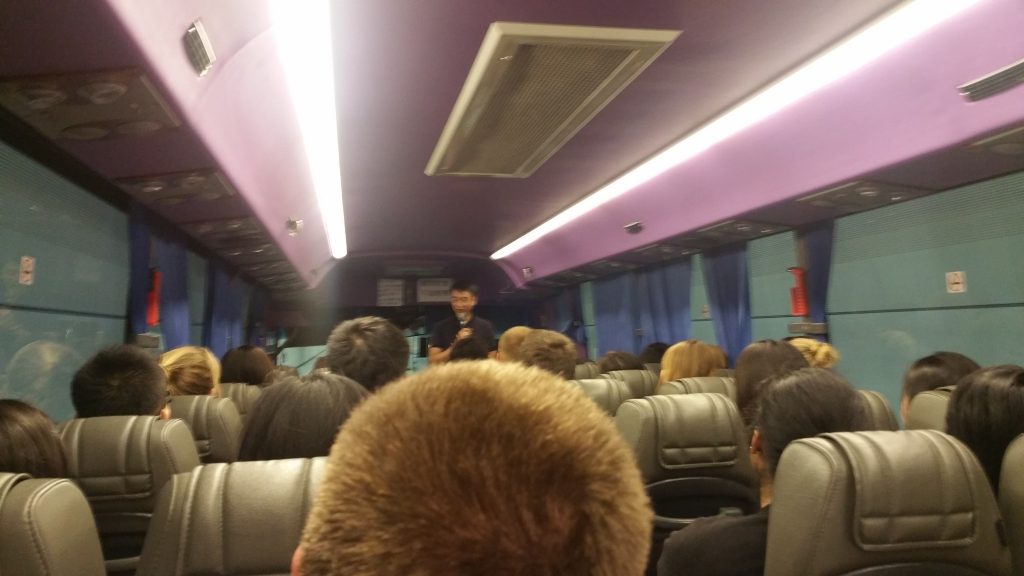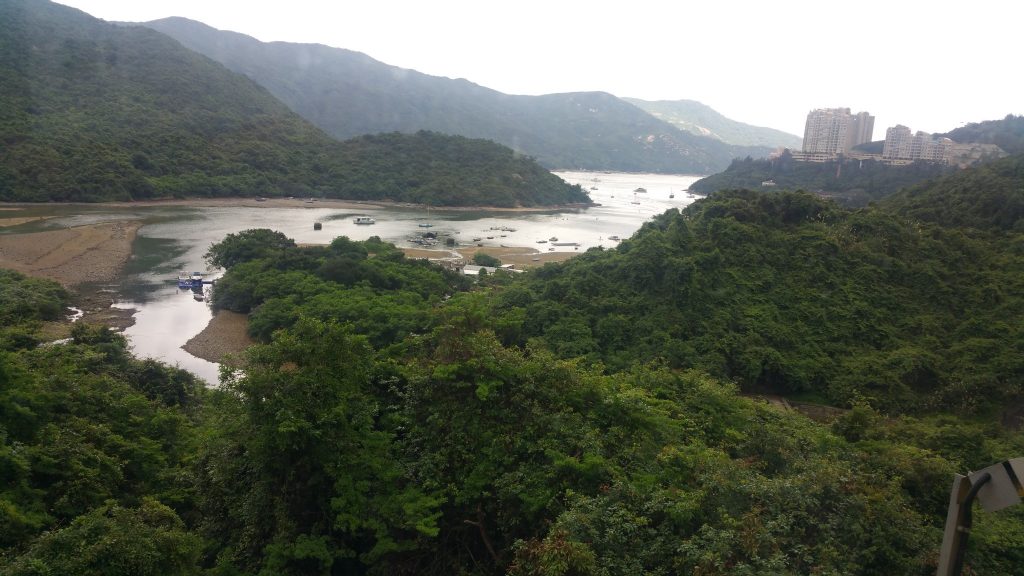 Next stop was Stanley Market.   A shopping area and plaza that is a big tourist attraction.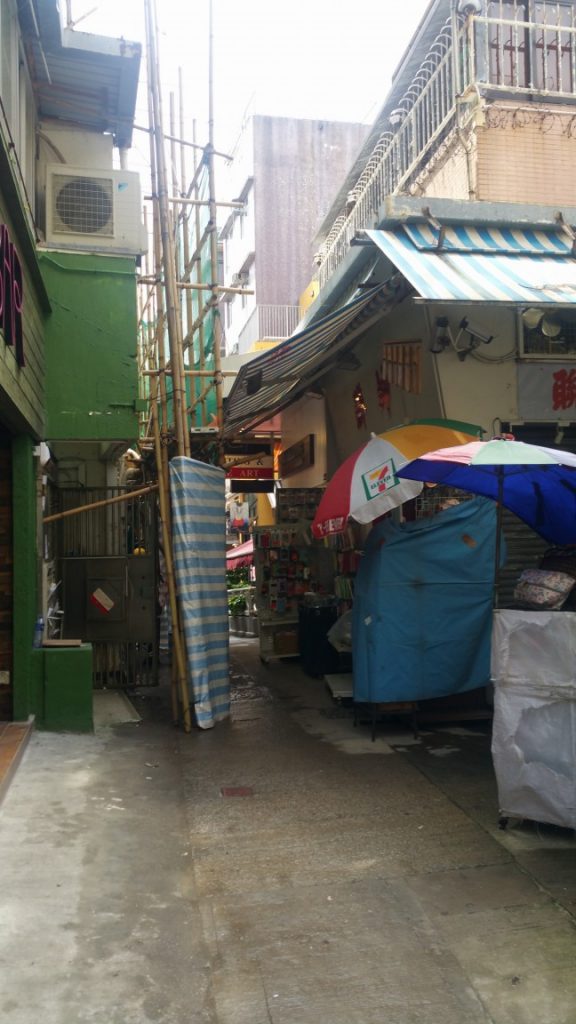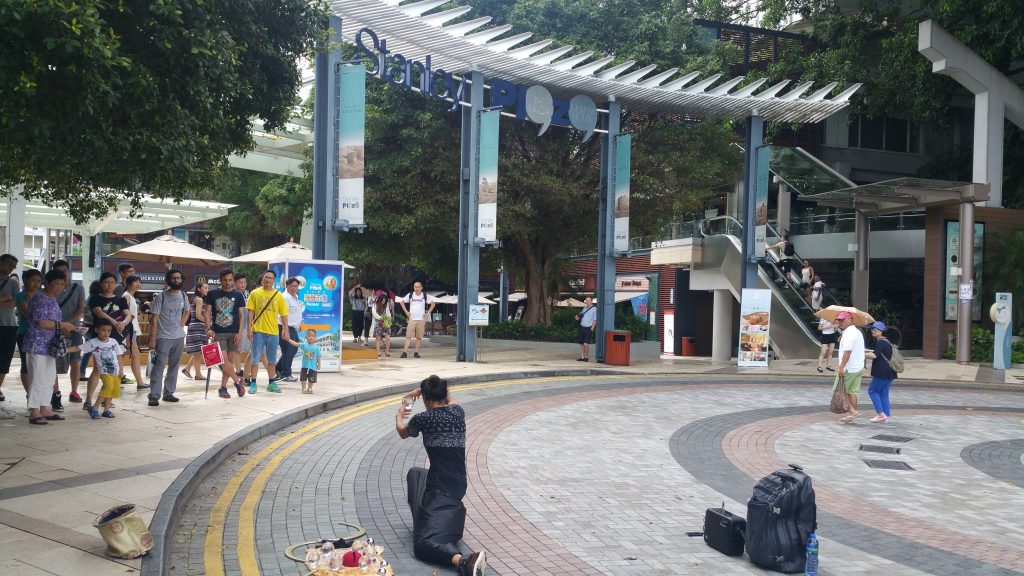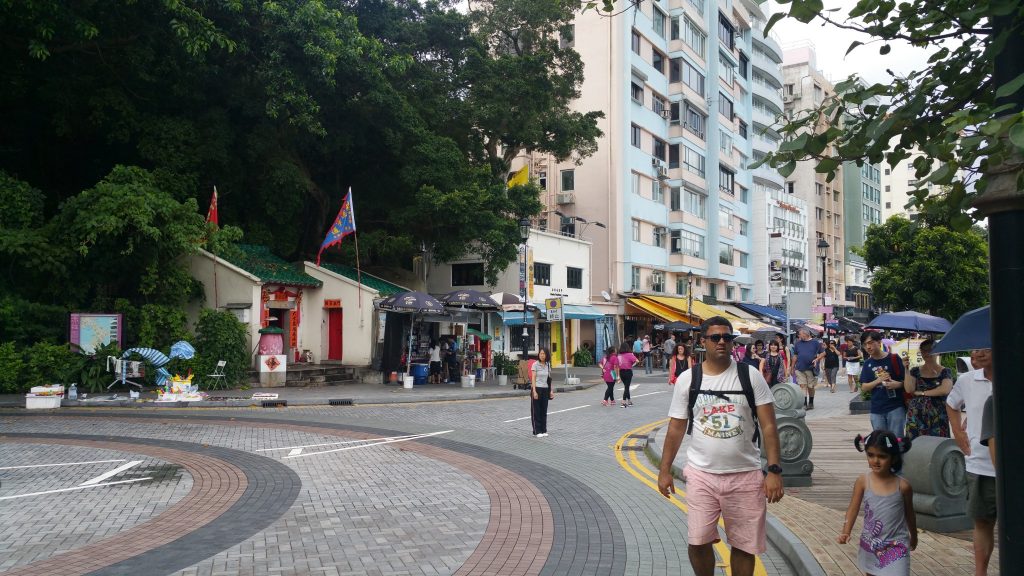 Caught glimpses of the big houses that the uber richest residents of Hong Kong live in.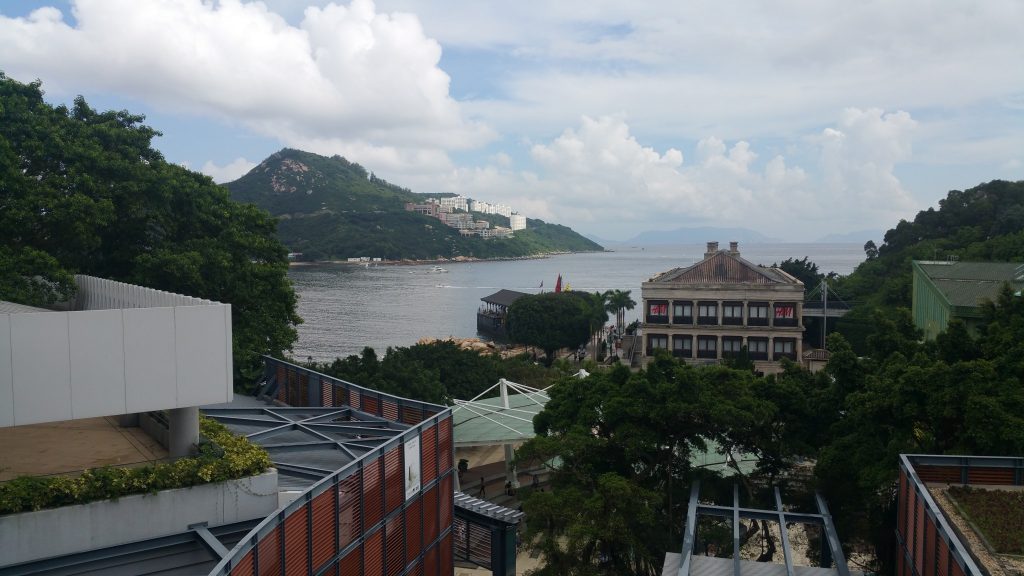 Went to a plaza near the Star Walk which I believe was closed.  There I saw Bruce Lee!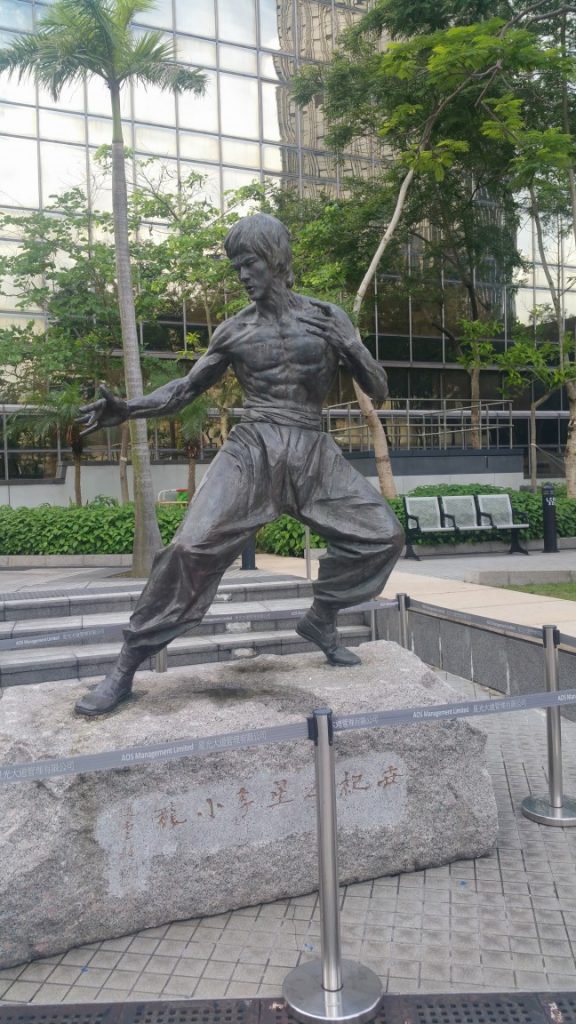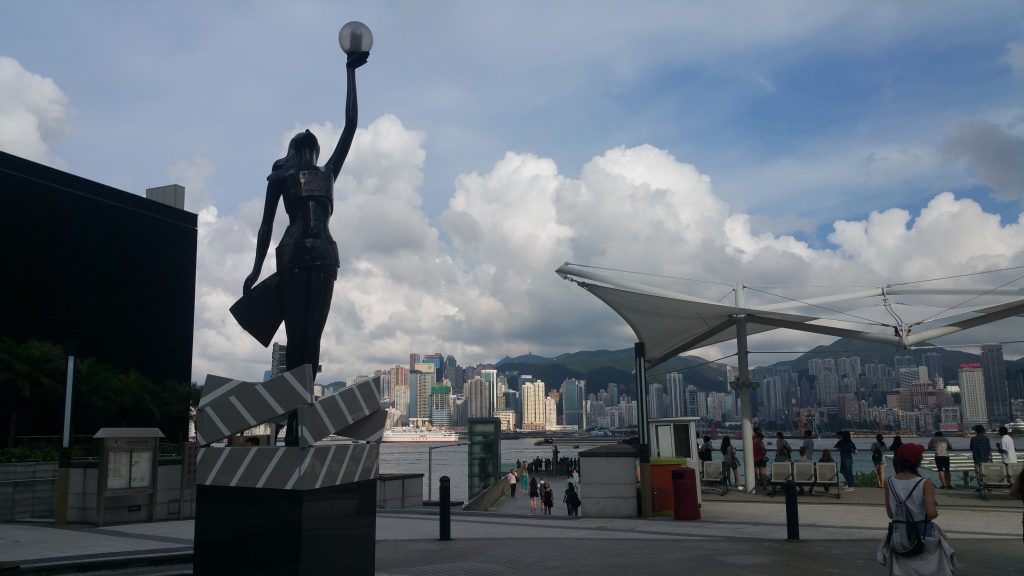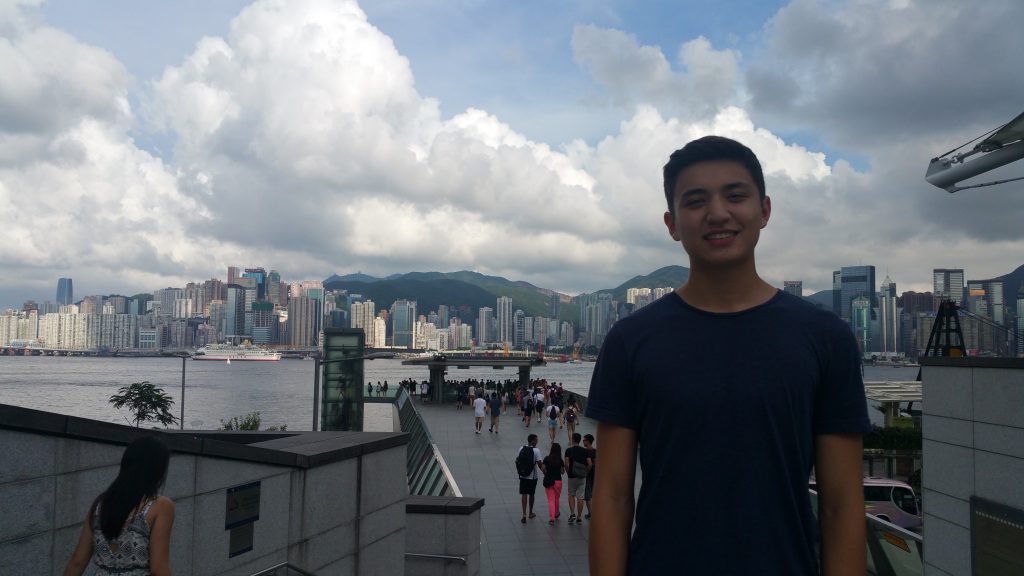 Amazing view from Victoria Peak:

In the coming nights we went out at night to experience the famous Lan Kwai Fong.  It is pretty much a street lined with clubs and bars and packed full of drunk people.  It lived up to the expectation,  I saw some wild things there.  I saw a fight the first night and one the last.  I guess it was fate.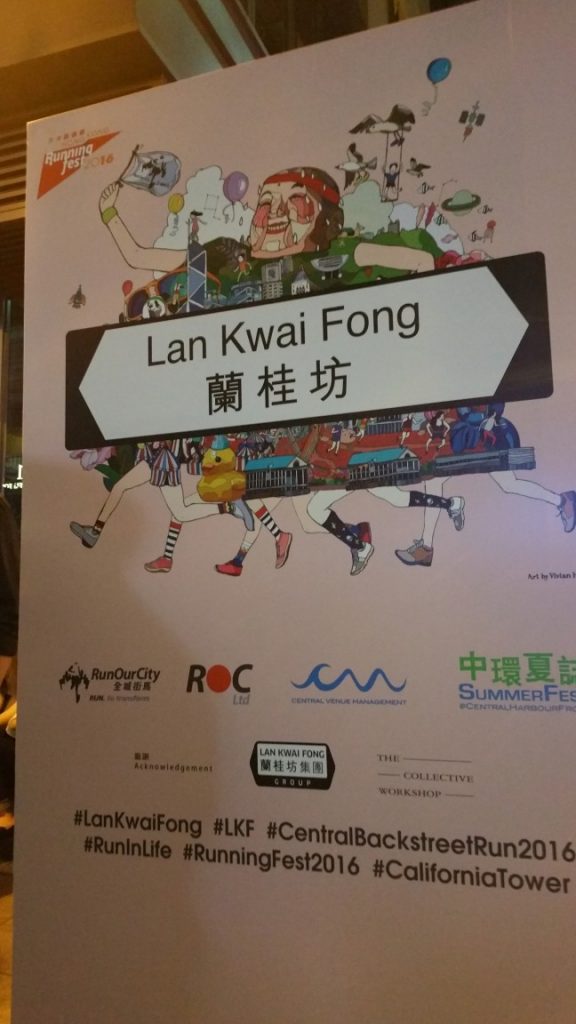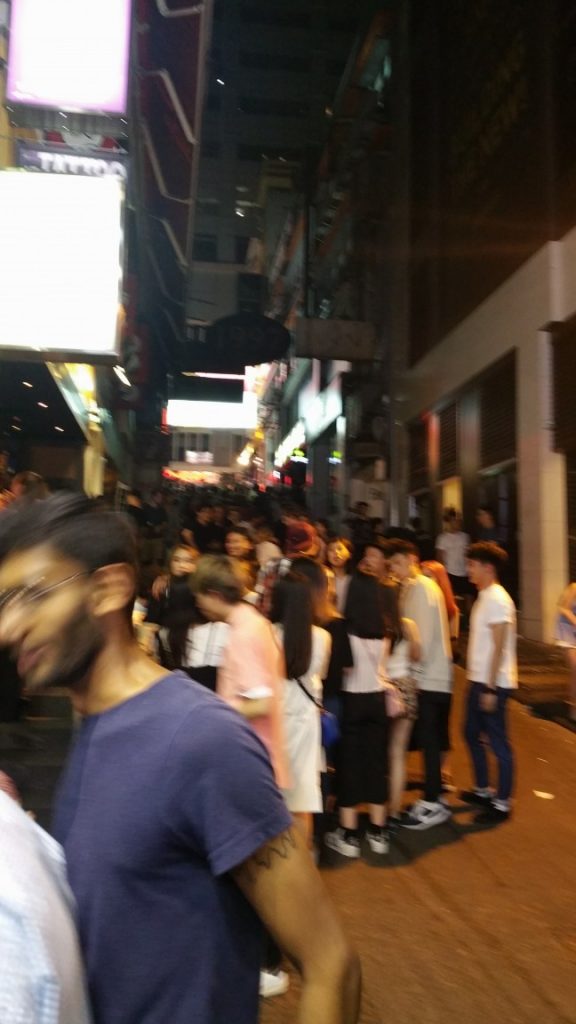 More beautiful campus pictures… there are a lot of these: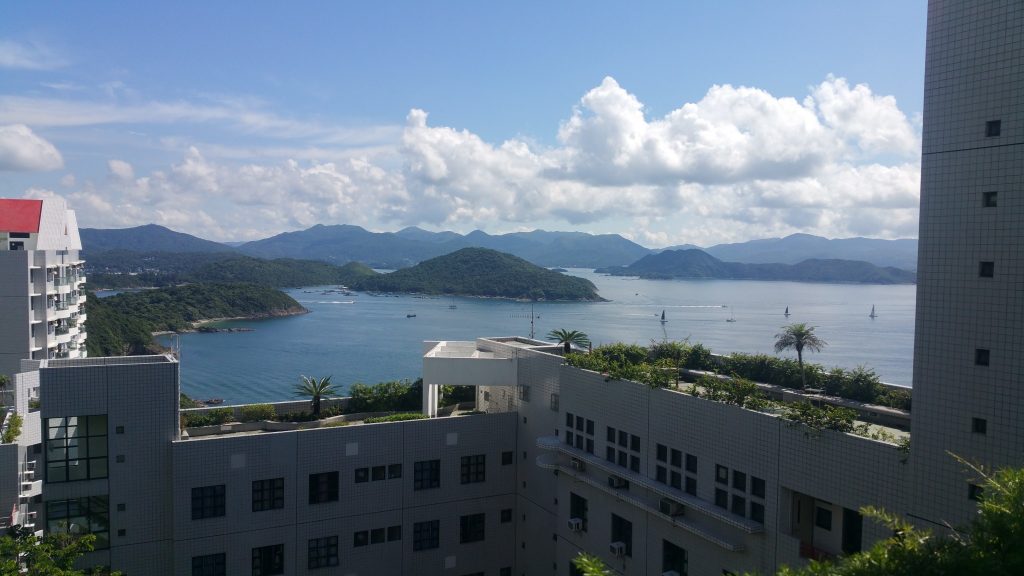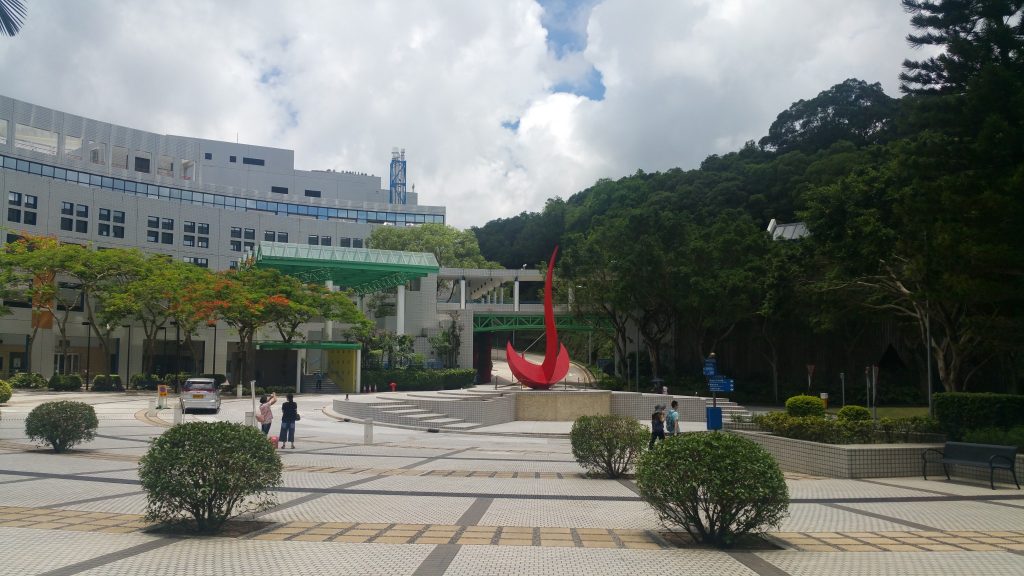 This is a typical breakfast meal at one of the campus Canteens (or cafeterias).  Not the best but great value for $3 USD.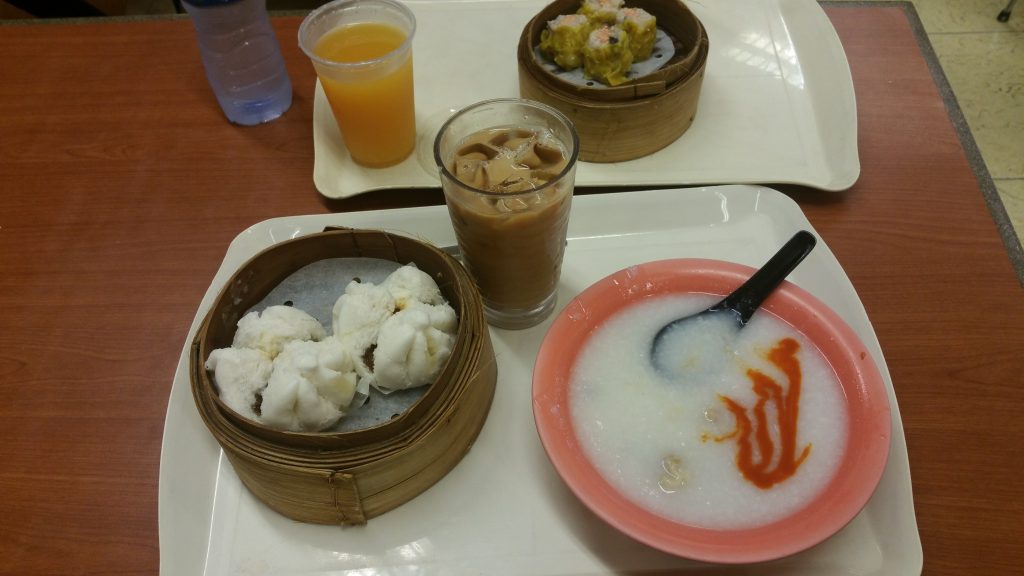 Crowded Clearwater Bay Beach: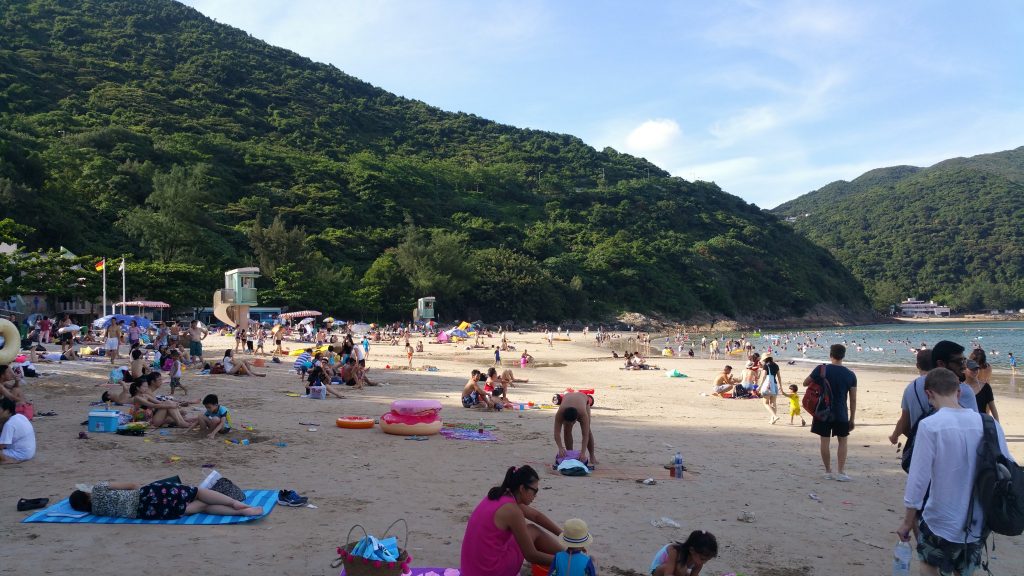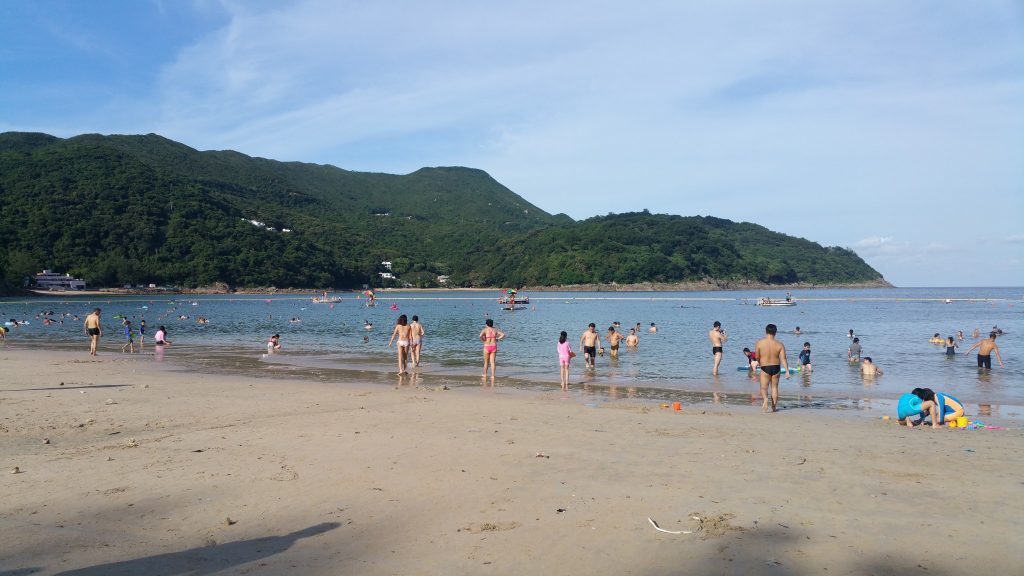 Cool action shot I caught of a local doing a very interesting type of dive.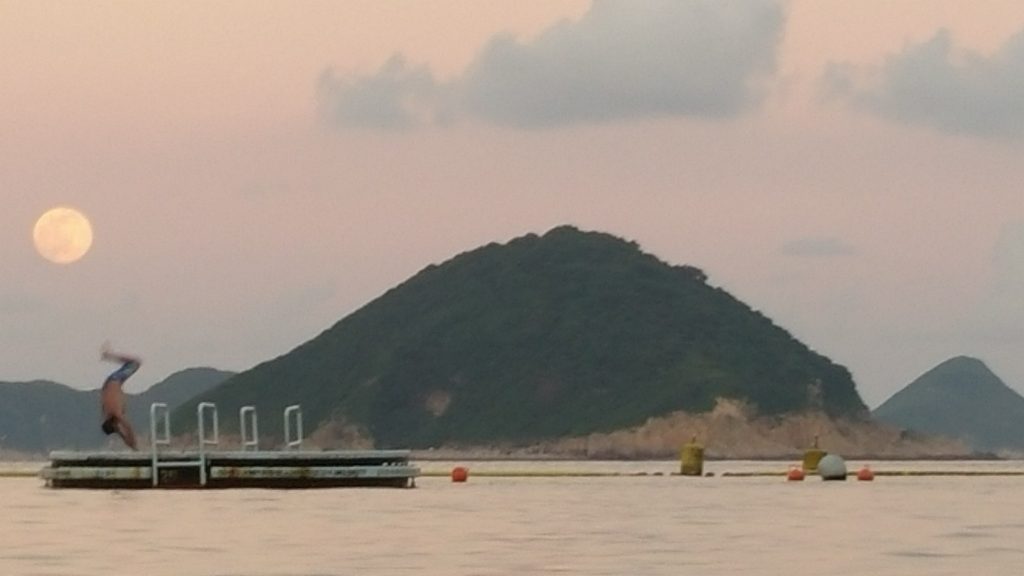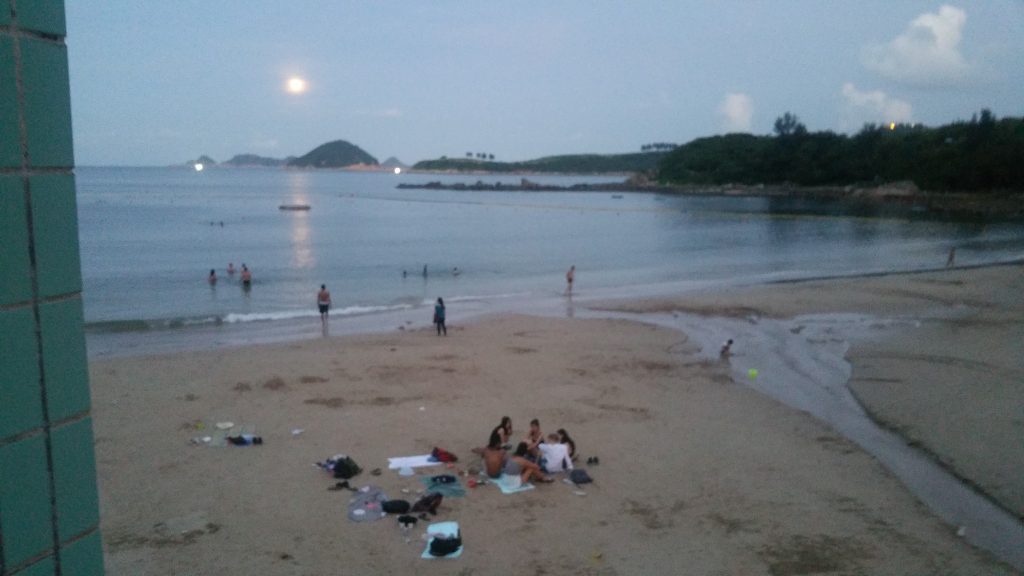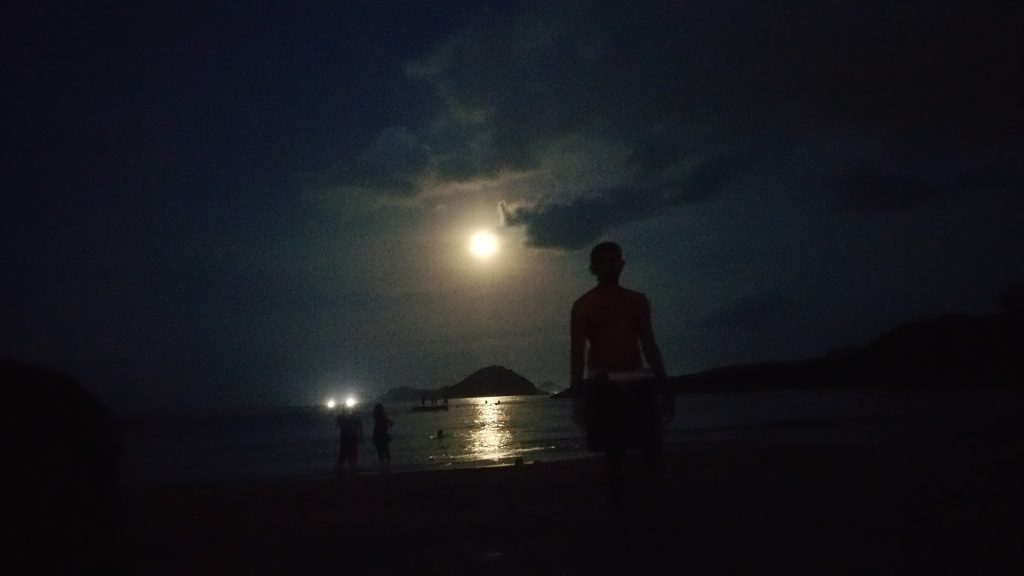 Had to get this in.  We ordered to take an Uber to Mr. Wongs (the favorite place of us exchange students which I will talk more about later) and it turned out to be a Tesla!  One of the coolest drives I have ever been on for sure.  There was a whole interface where he gave us Spotify access to choose whatever music we wanted to play.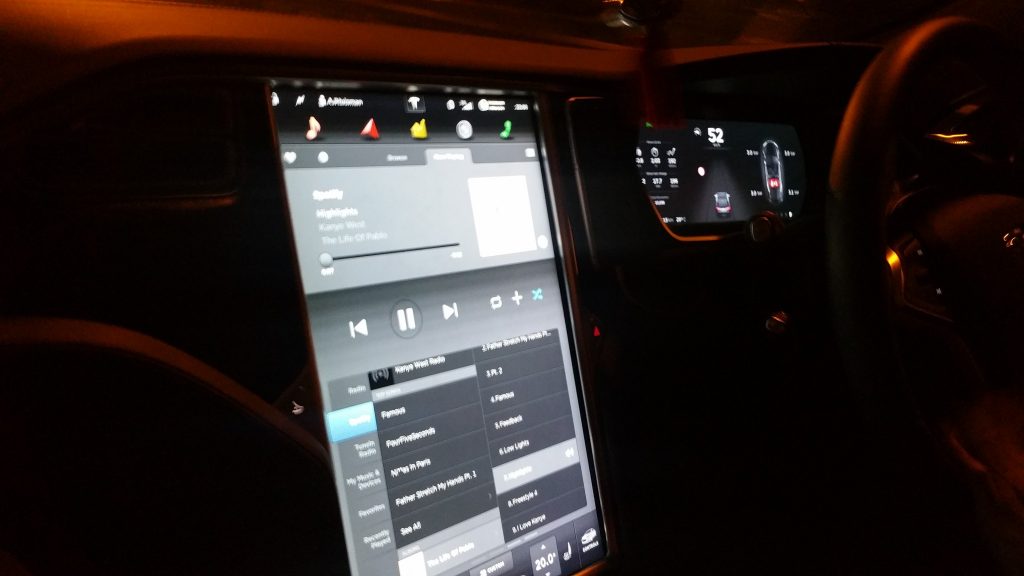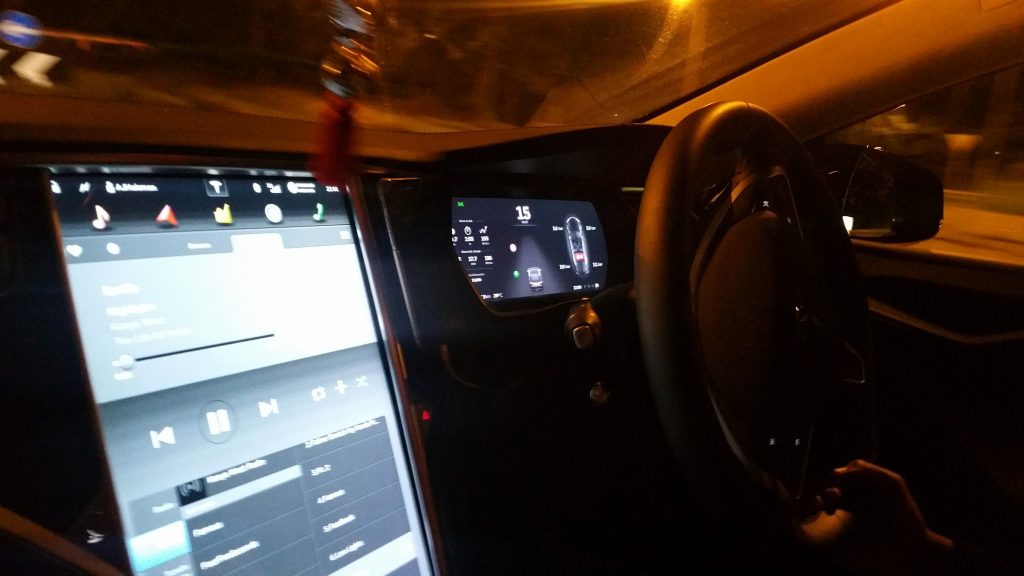 Streets of Mong Kok, a big shopping and food district in Kowloon: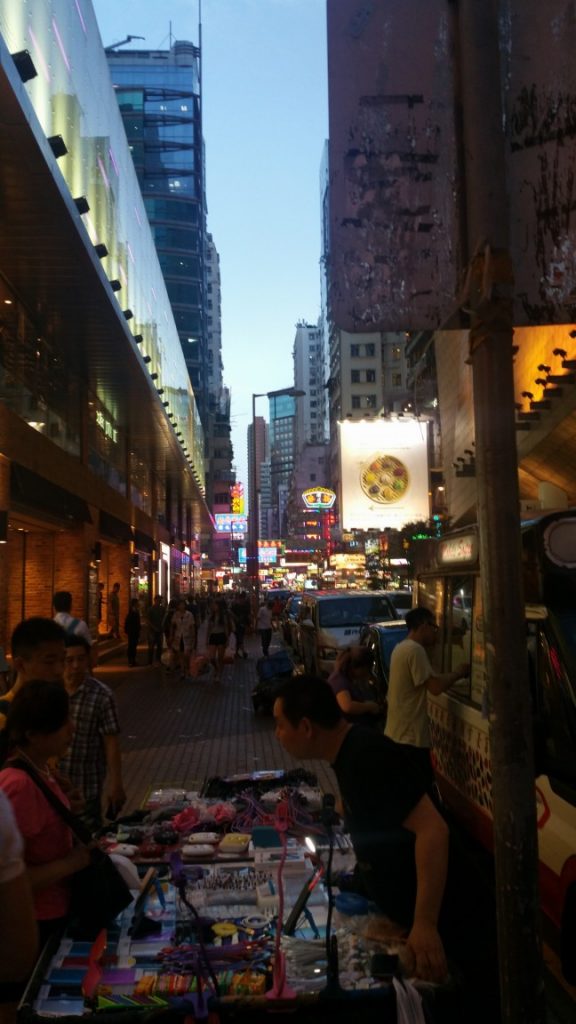 Street food.  I tried a bunch of them and some were really delicious but some of the livers, or whatever mystery meat it was, were too weird for me to try again.  Great experience though.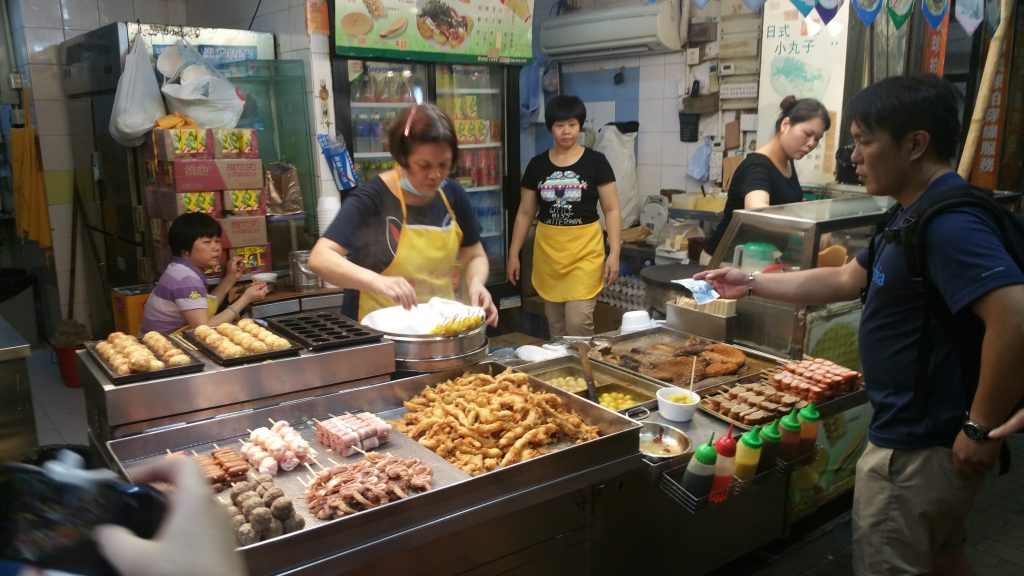 My dad came and stayed for two nights in Hong Kong.  The second night he would stay at the Intercontinental but he did not book a hotel for the first night since he was arriving late at night.  The plan was for him to sleep in my dorm room because my roommate was arriving late to the program and his bed would be open.  He took a taxi all the way to the university just to run into a problem.  The security guard would not allow him to enter the dorm hall because it was past 11pm and thus past visitor hours.  We showed last names, mentioned how the room was half empty, begged, and pleaded but rules in Hong Kong are much harder to bend than in the U.S. and we ended up having to figure out somewhere else for Dad to stay.  Here we are in an empty cafeteria room at past 1 am trying to find a place to sleep.  He ended up going back to the airport to sleep in a lounge.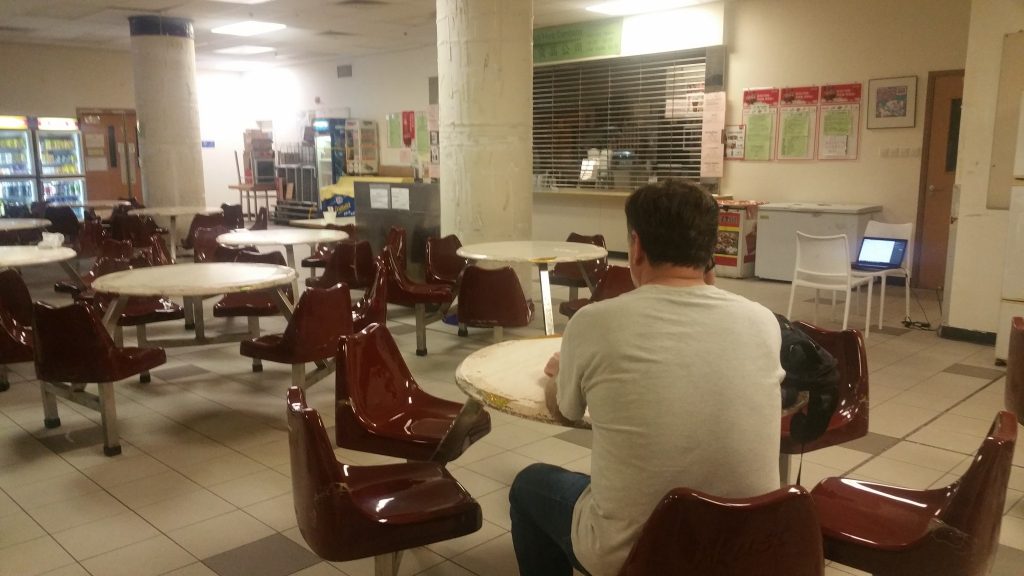 The next night we met up and went out to eat and walk around.  Here is the night view from the Intercontinental Hong Kong hotel. Needless to say, we stayed here for free, thanks Dad!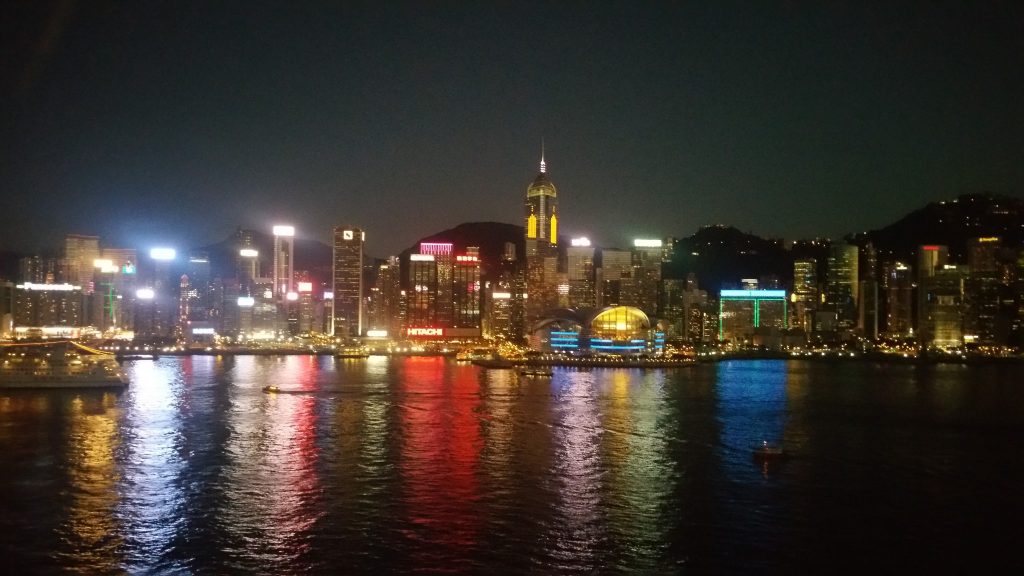 We ate at Din Tai Fung, a famous Dim Sum chain that is known for its soup dumplings.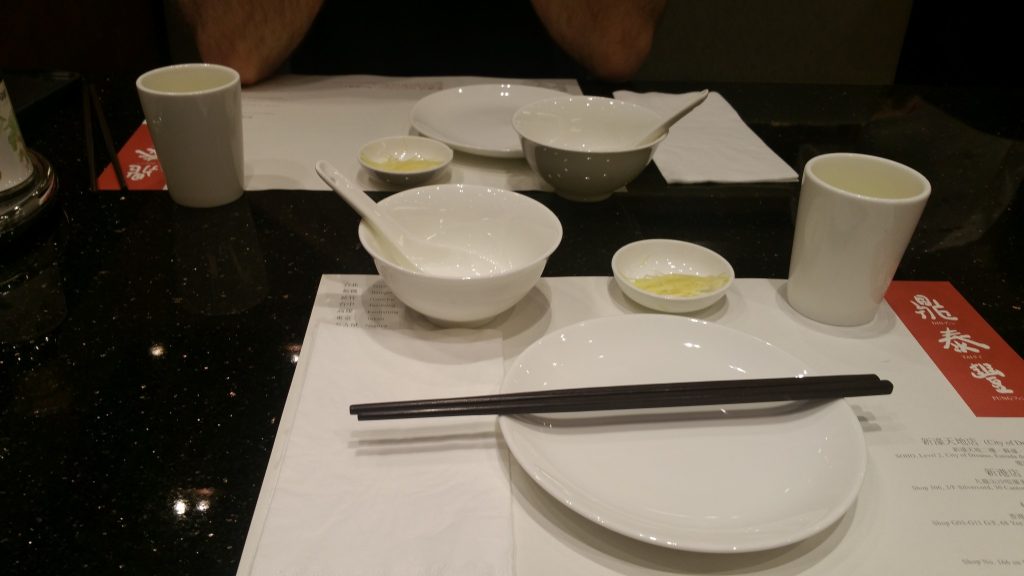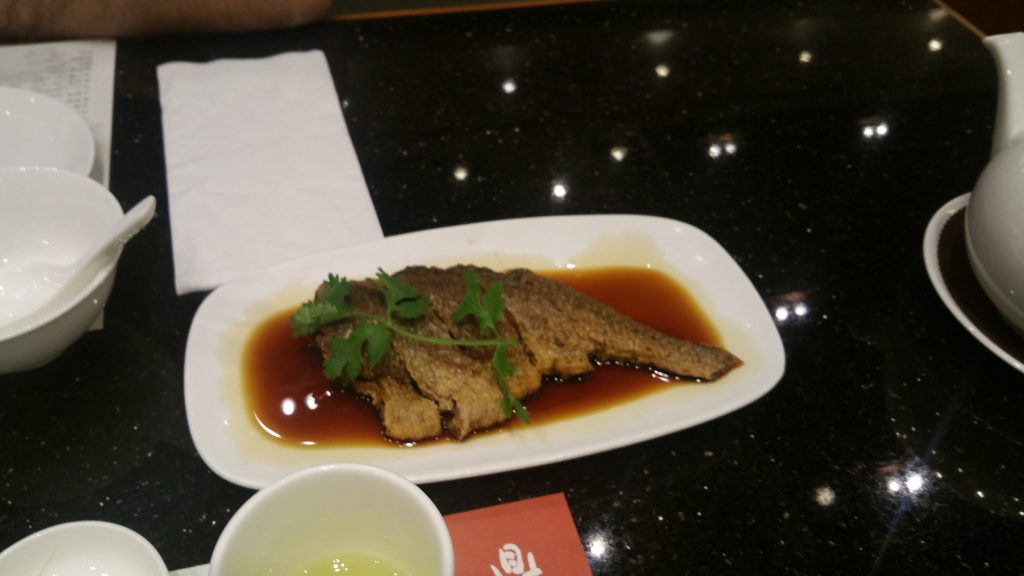 Lo and behold the famous Xiao Long Bao or soup dumplings!  One of my favorite foods I had on the whole trip.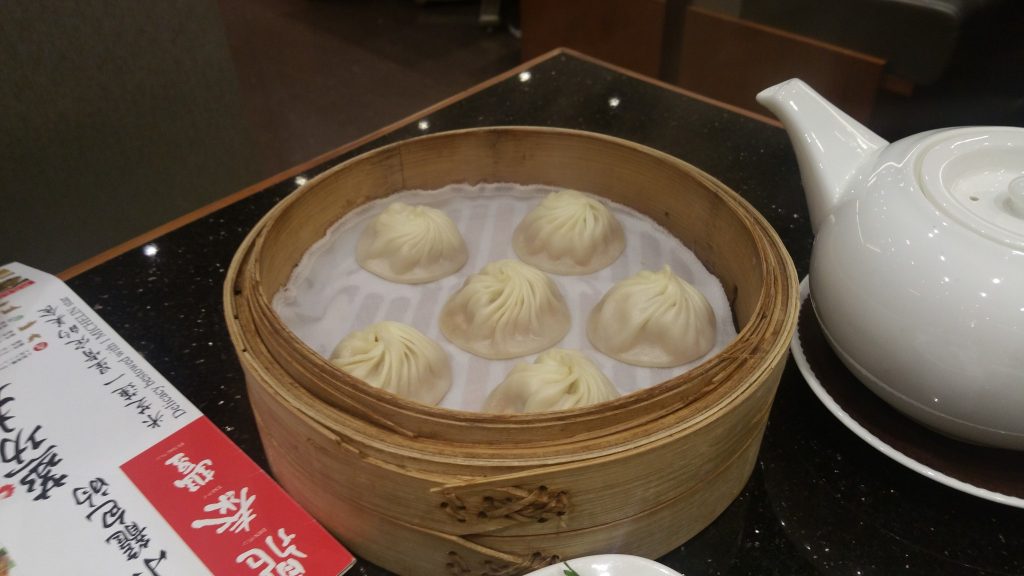 After we walked around for a bit and stopped for some more street food.  This time, the famous stinky tofu.  Smelled really strong but tasted crispy and delicious.  My dad was too scared to try.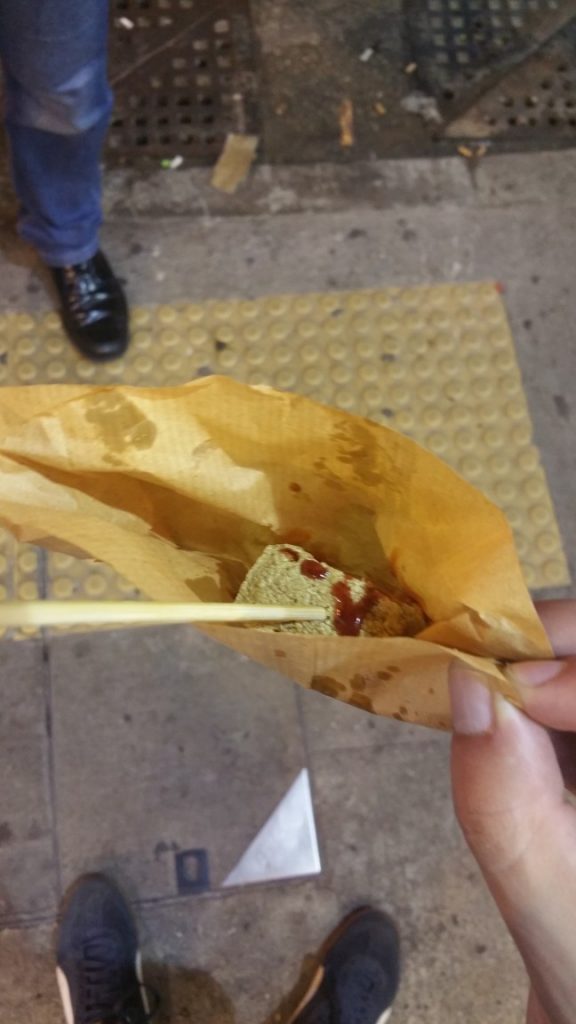 Went back to the hotel for some more food and drinks.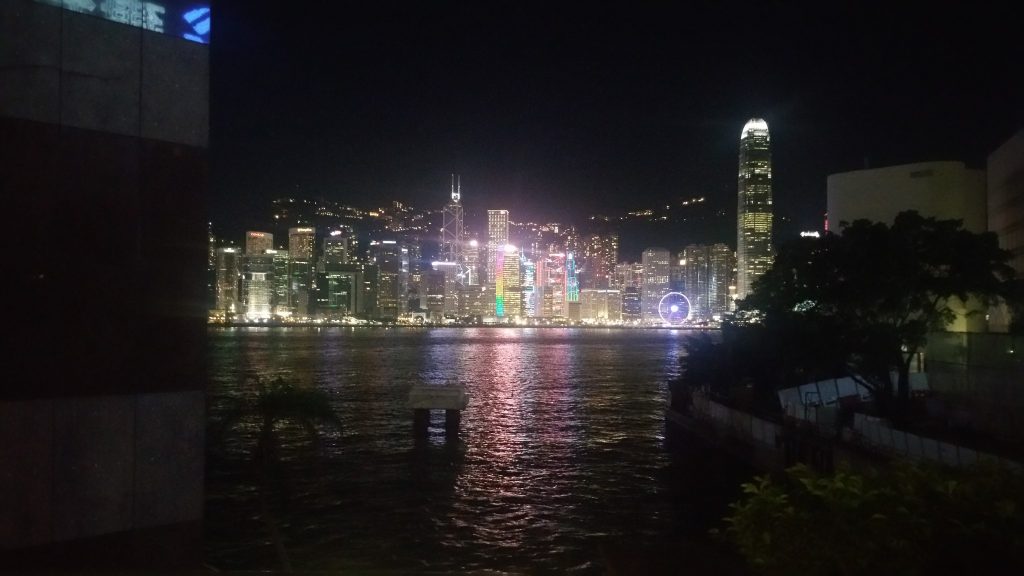 We ate some really expensive burgers.  Looking back now I realize we ate so much that night.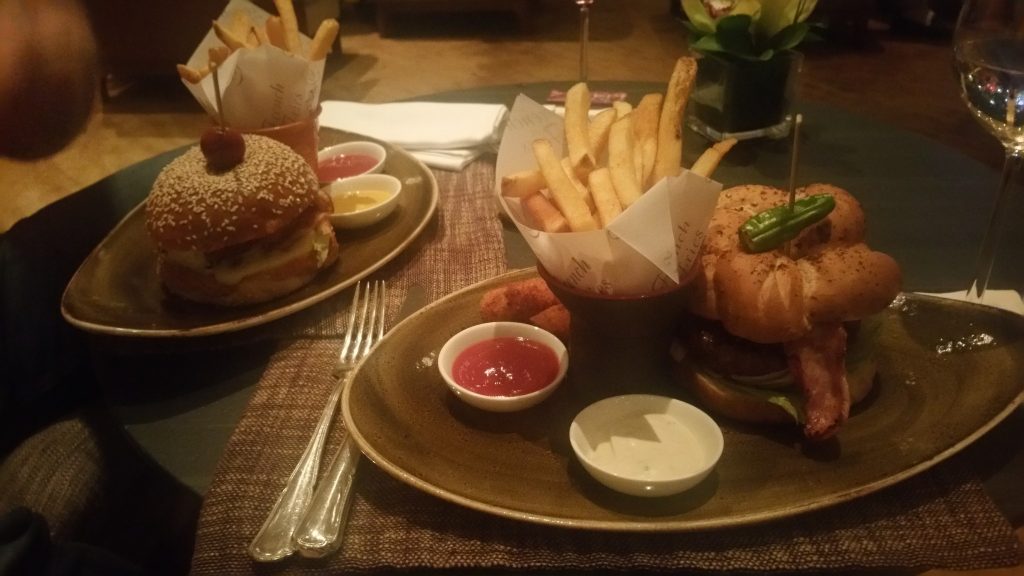 The next morning view from the hotel room.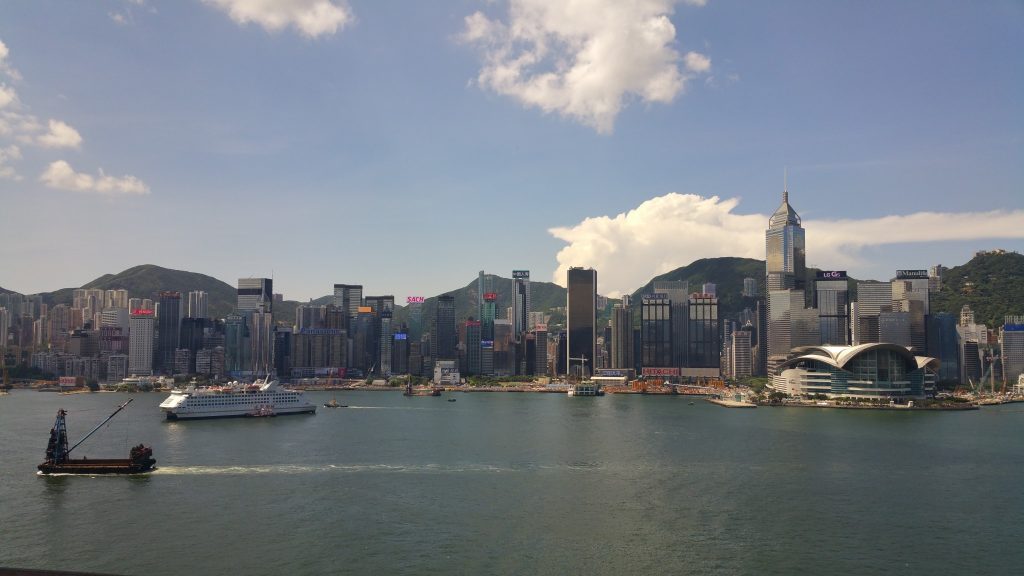 Outside the hotel.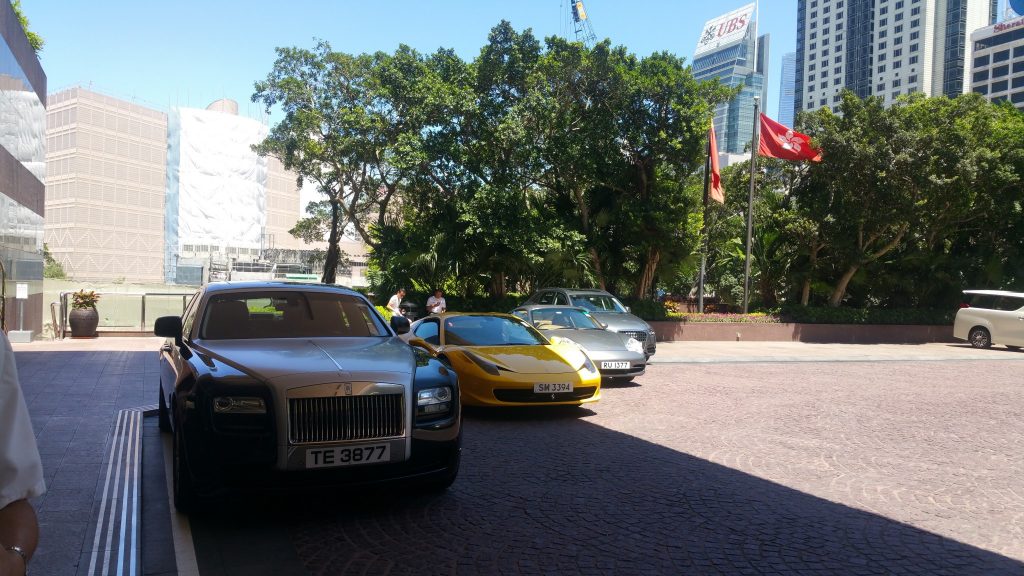 There was a day that people were out protesting the Chinese government.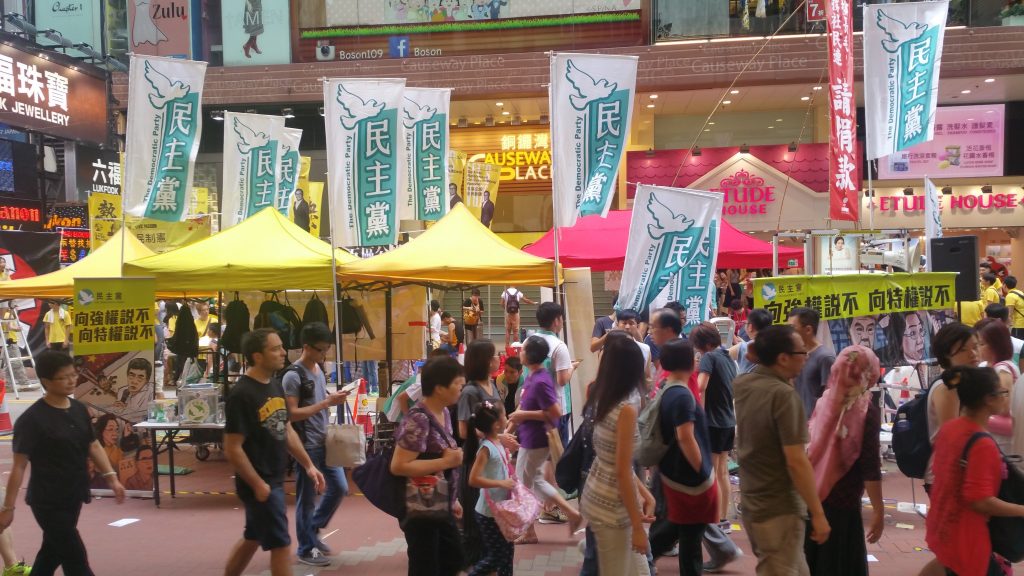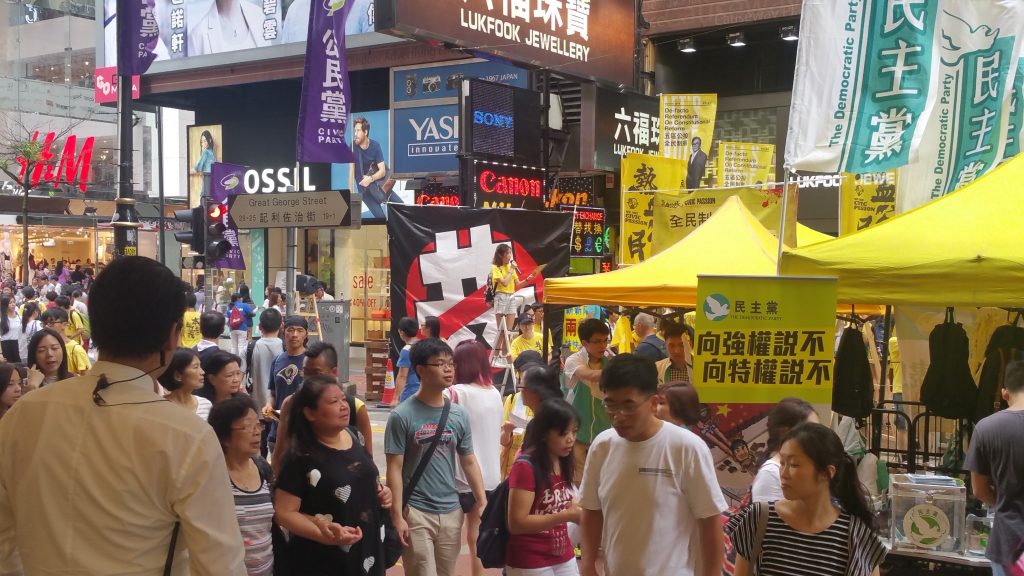 This is Hong Kong's Times Square.  Much smaller than I expected.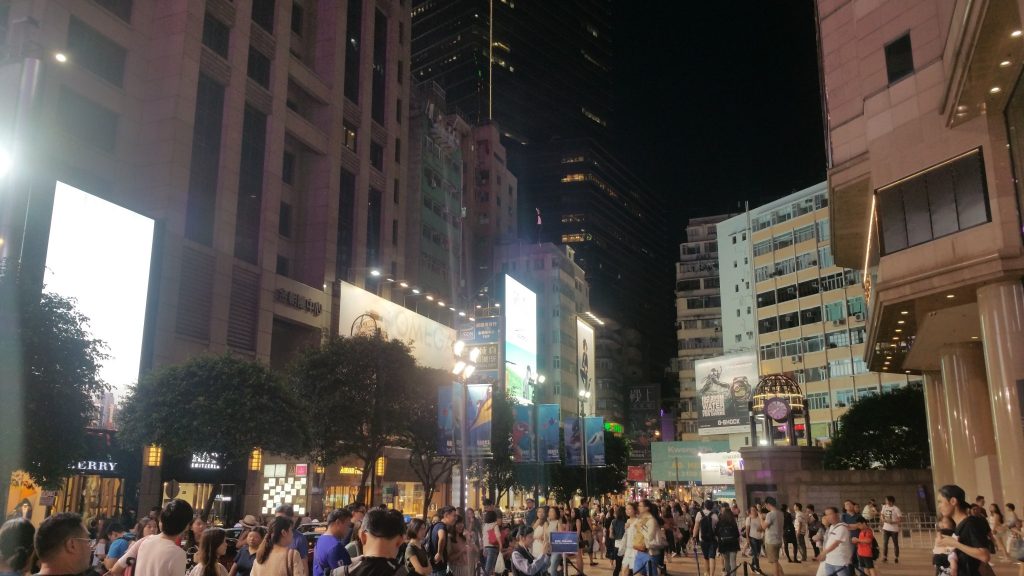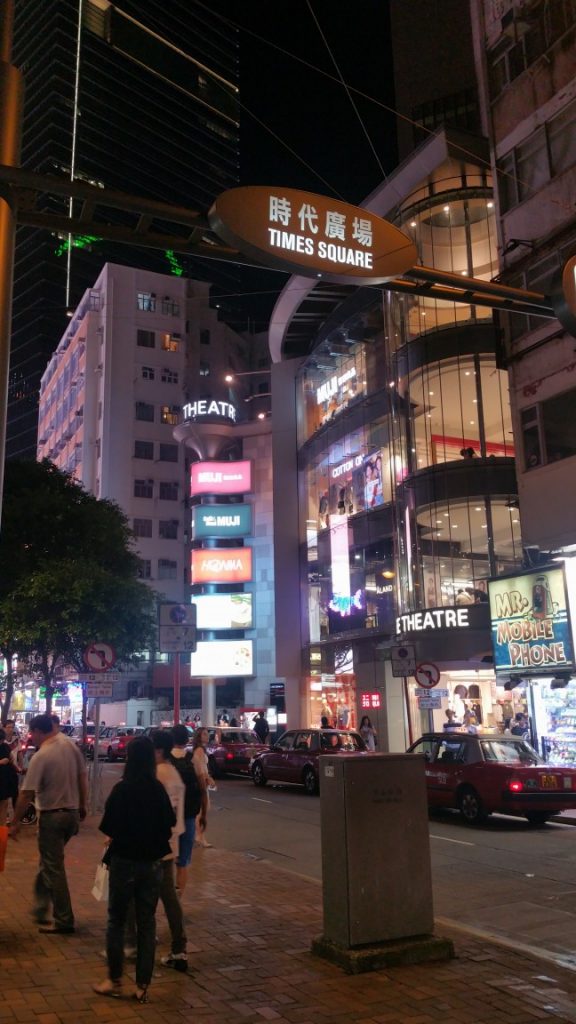 The famous Tim Ho Wan: a delicious and cheap dim sum chain that has earned a Michelin star.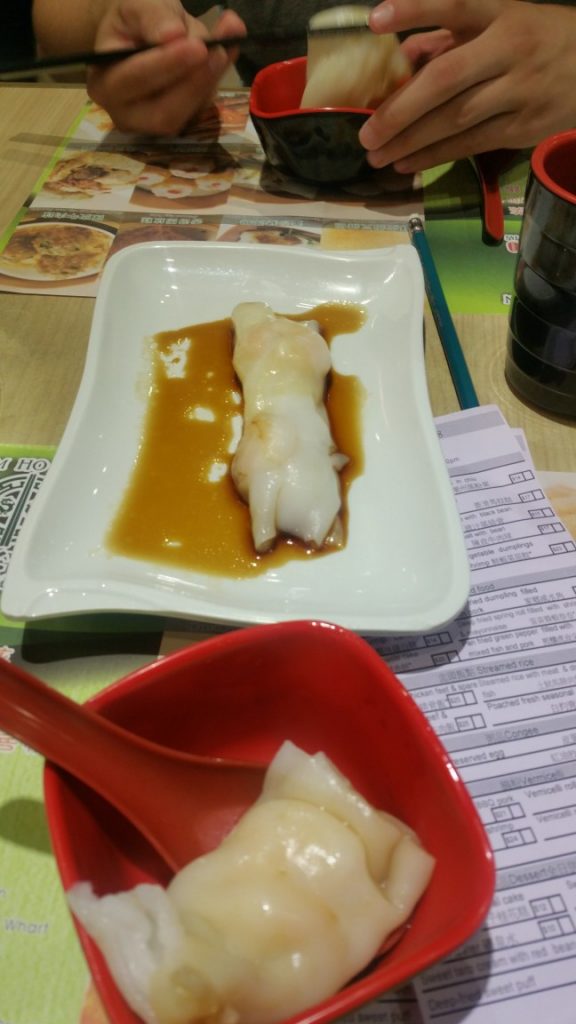 They are known for their sweet pork buns shown below.  They were a huge favorite among us exchange students.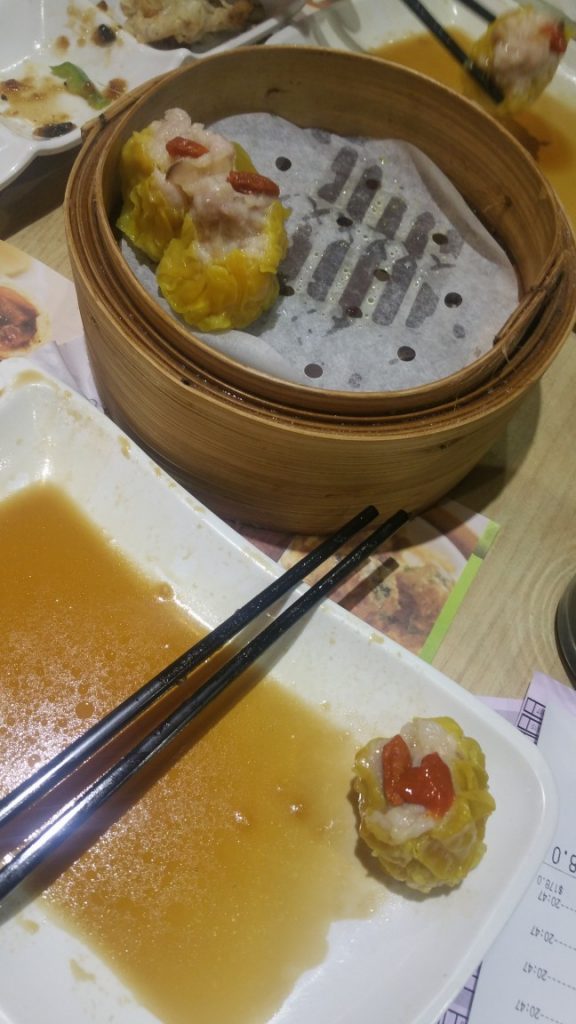 Many exchange students went out for one of the famous Happy Valley horseracing nights.  I'm not much of a gambler but I put a few dollars on a few random horses for the hell of it.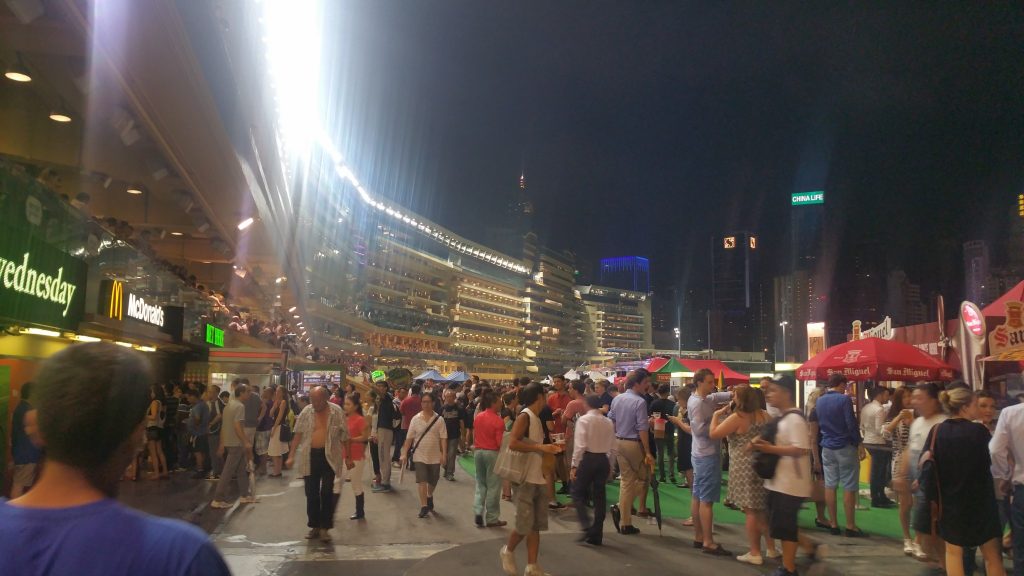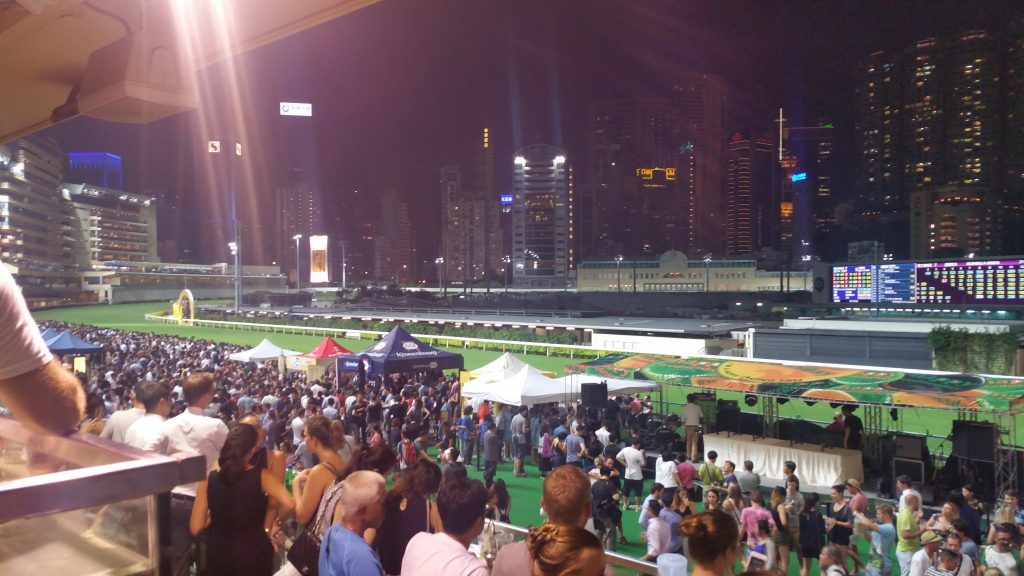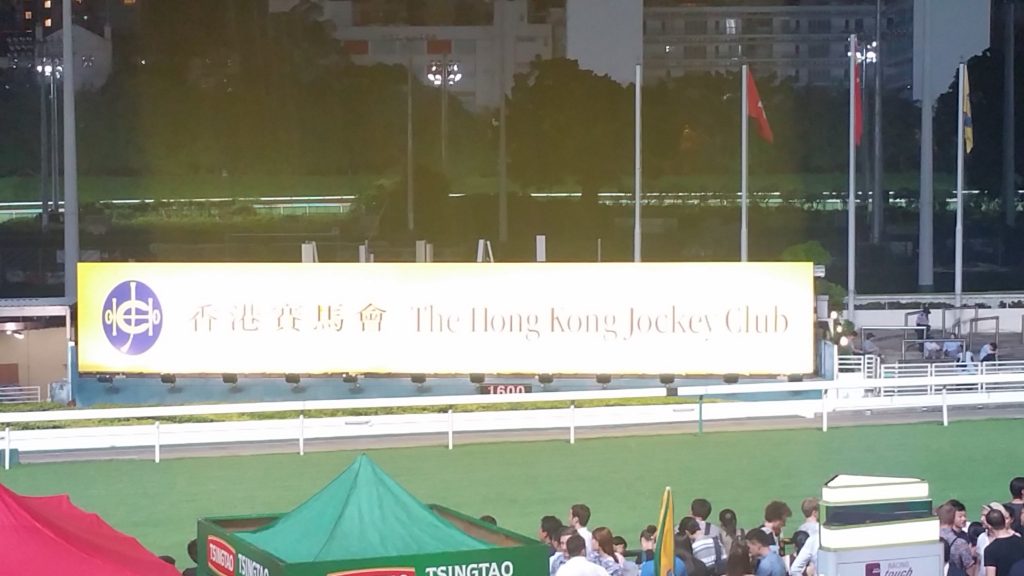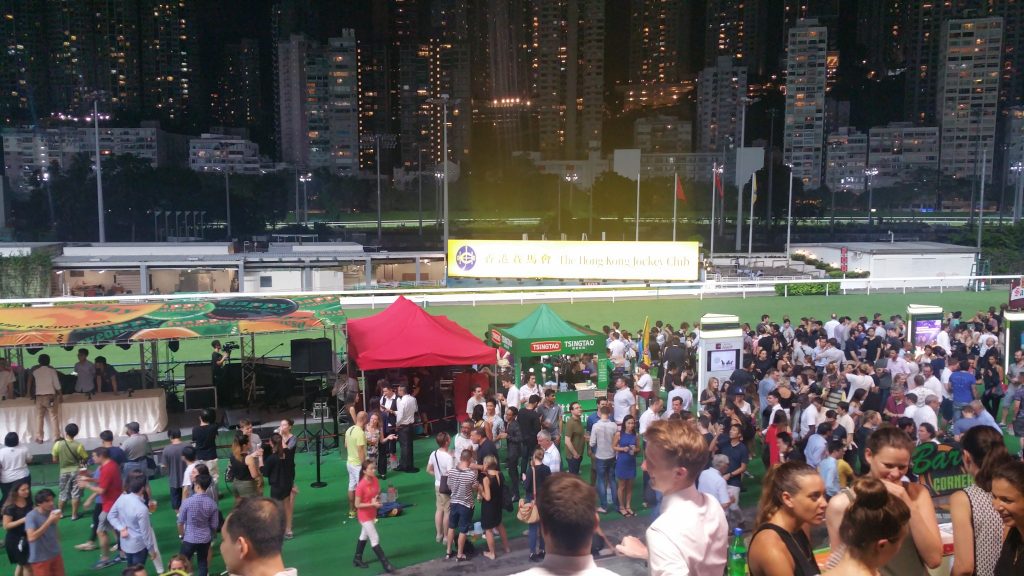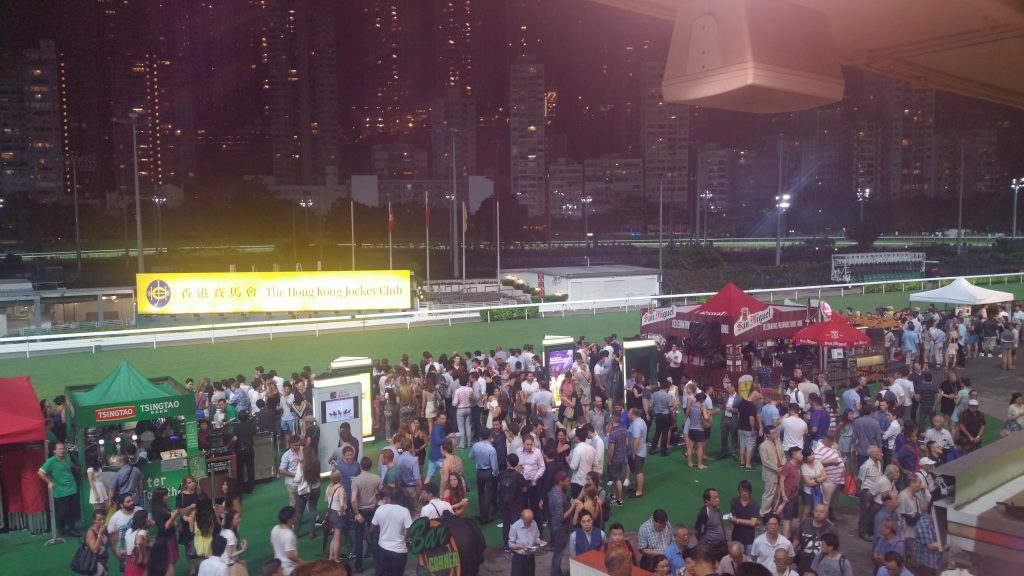 Another favorite among the exchange students was Ichiran, a delicious ramen place.  I think one recently opened in NYC, I highly recommend trying it out.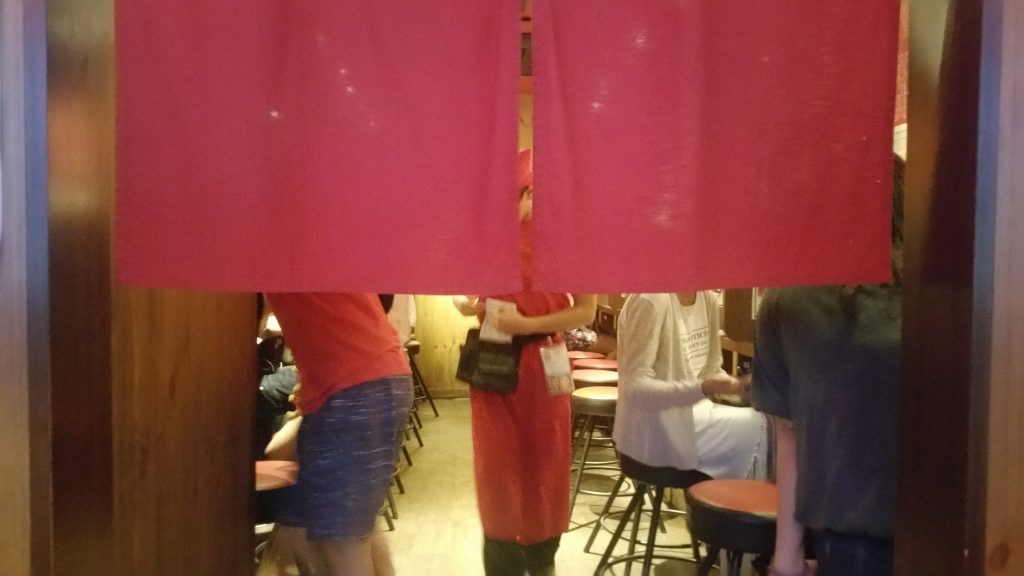 You order by filling out exactly how you want your ramen to be made and slip it to the employees behind the little booths that you sit at.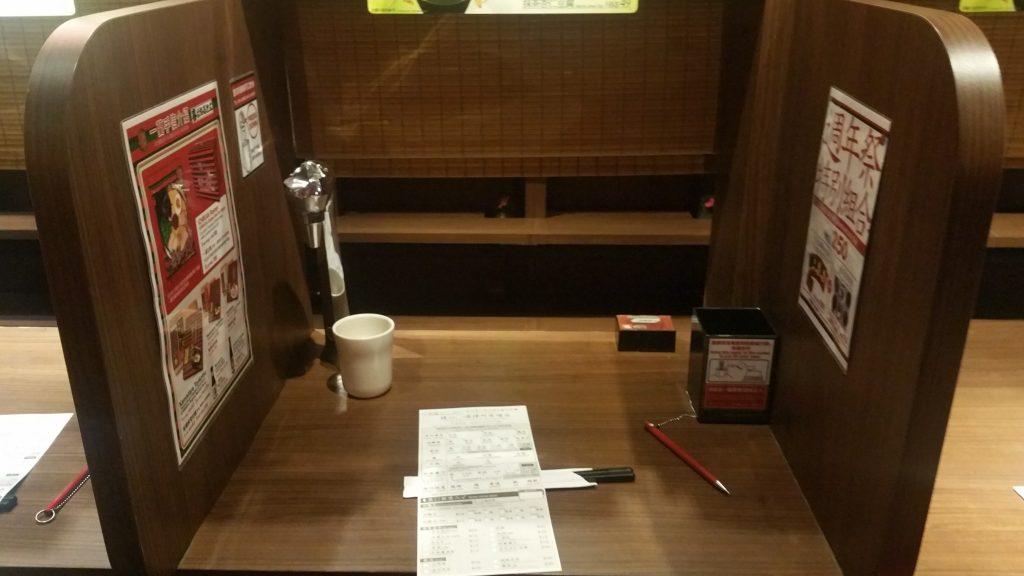 The ramen is brought right to you and there is water on tap at every seat.  A unique and filling eating experience.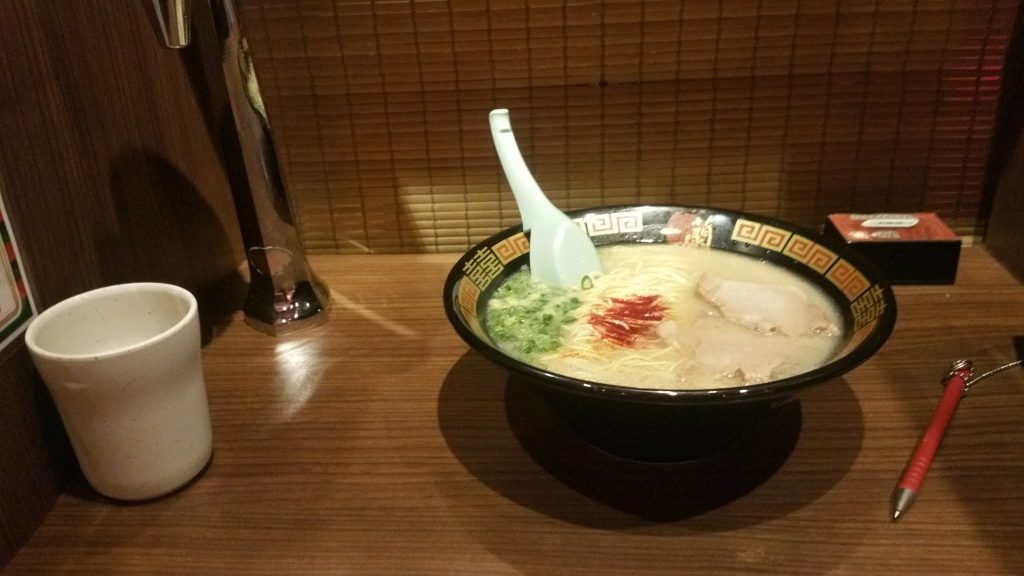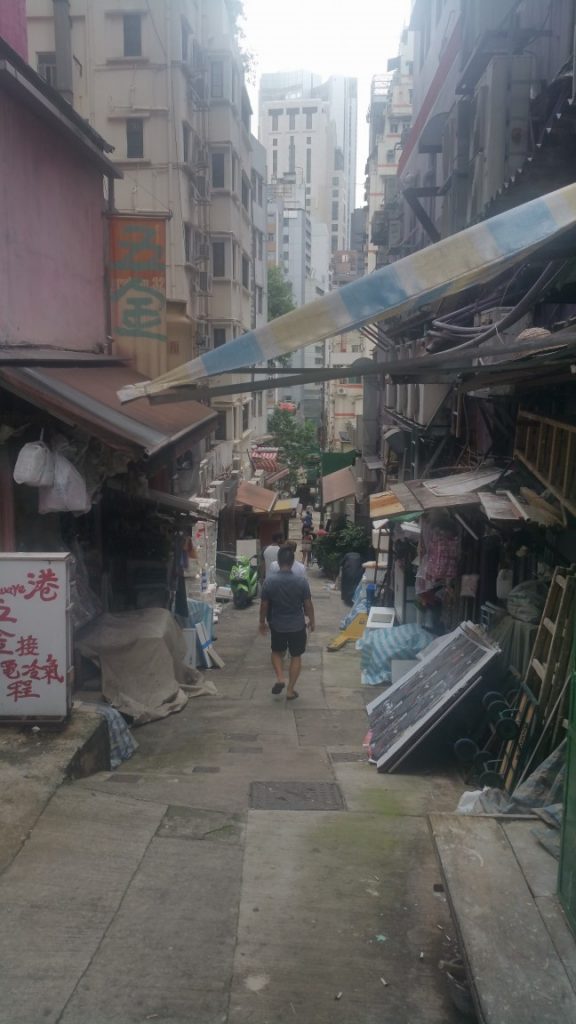 An interactive piece of artwork on display at the IFC mall.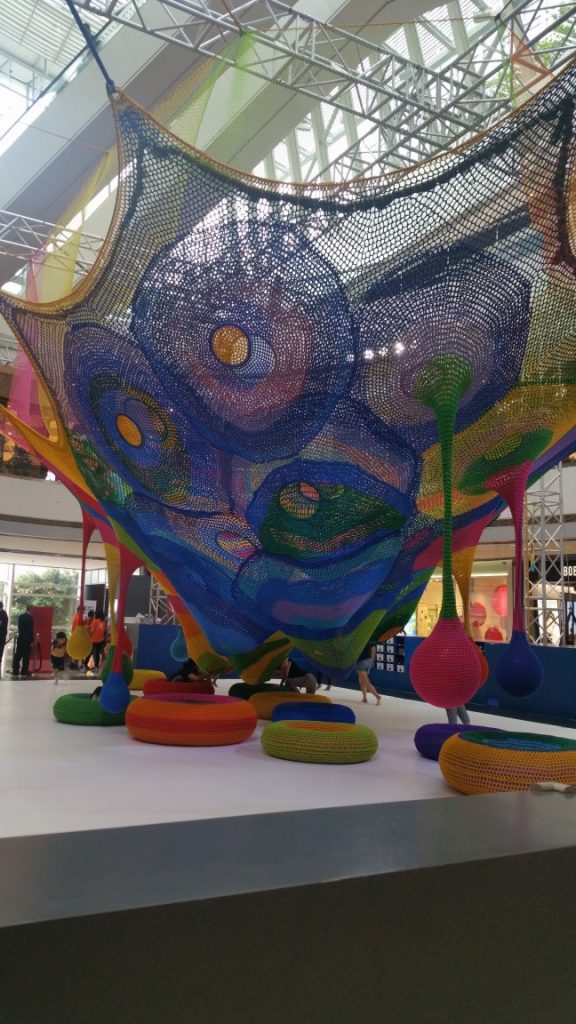 IFC mall's apple store.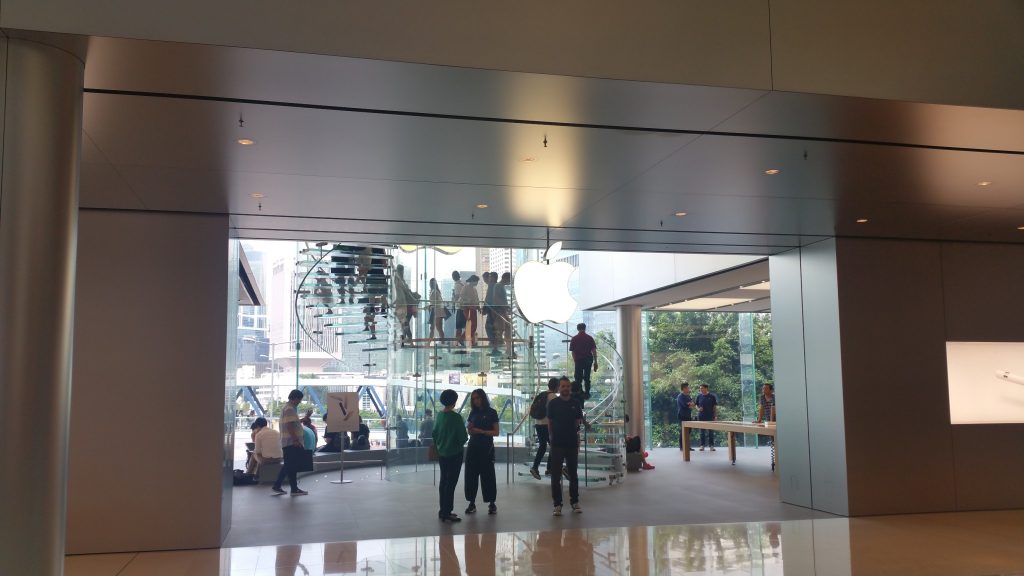 Palm trees and skyscrapers.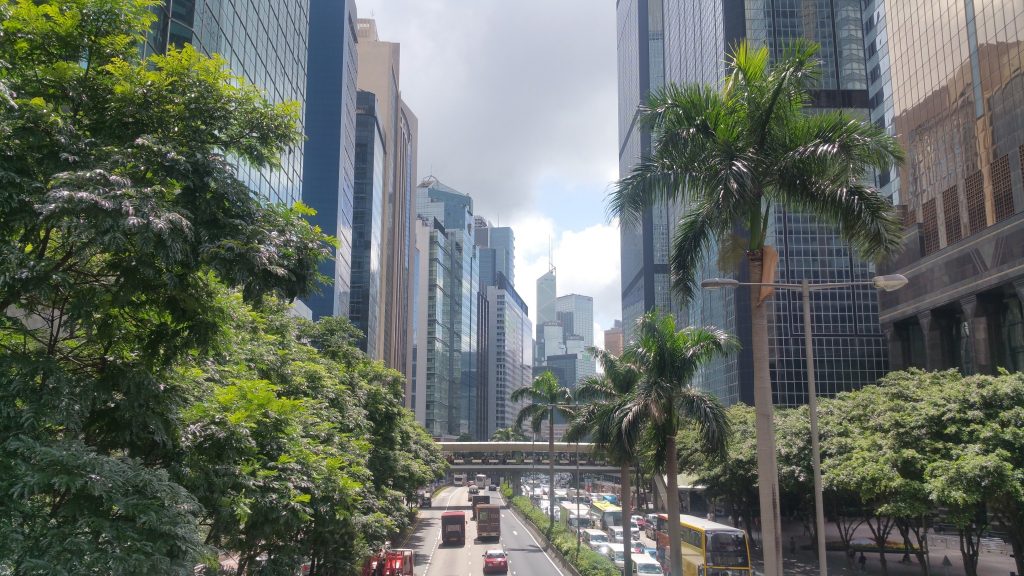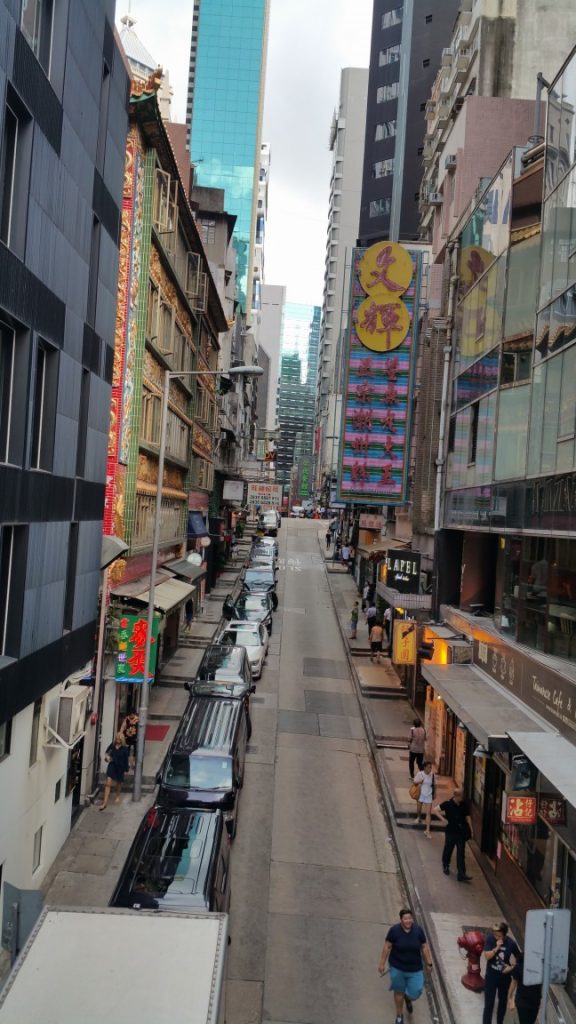 I went on a hike to a place called Sai Kung for cliff diving.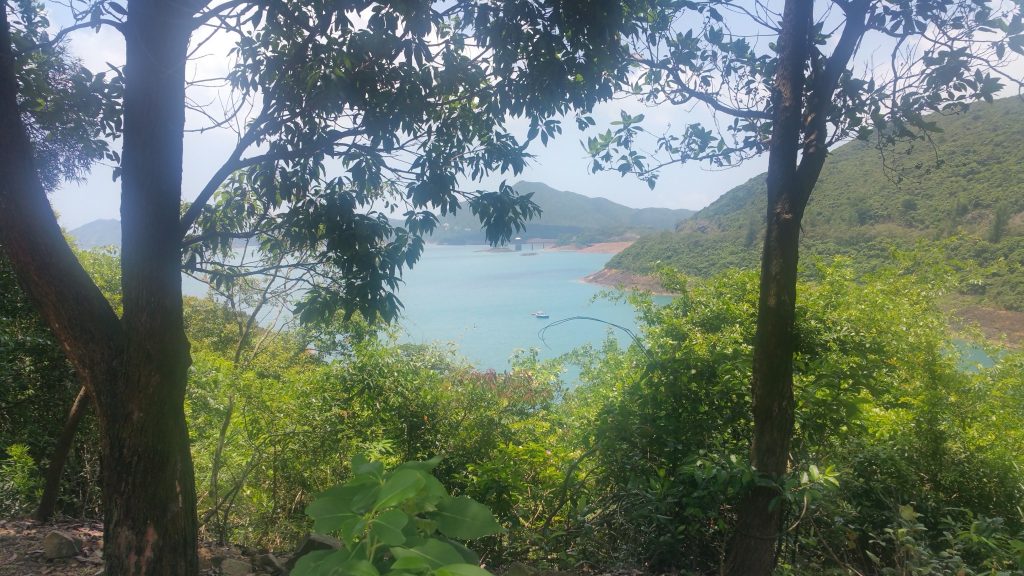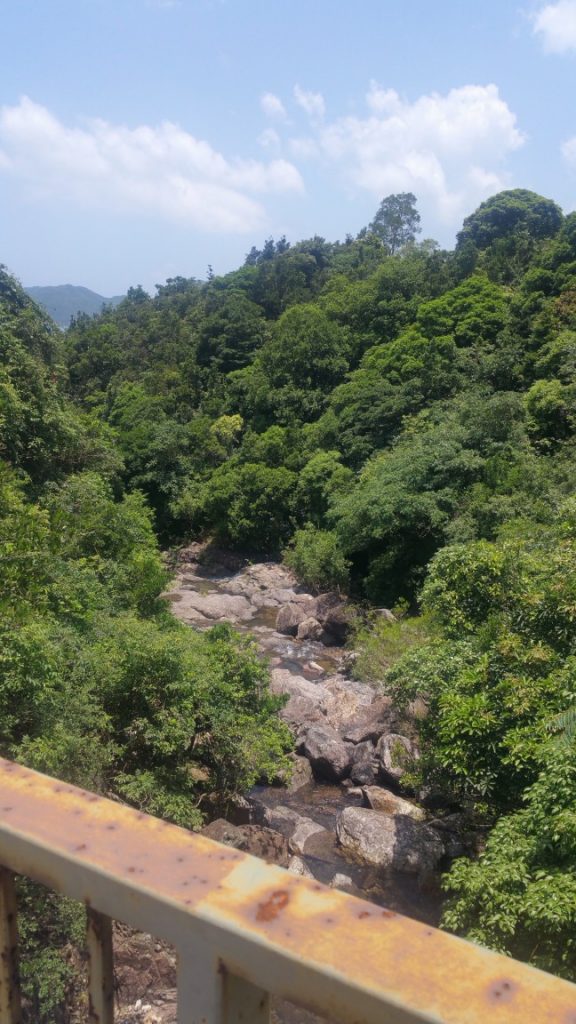 Really beautiful scenery.  The way that the hike works is it's about a 4 hour hike to the destination and a brief speedboat ride back.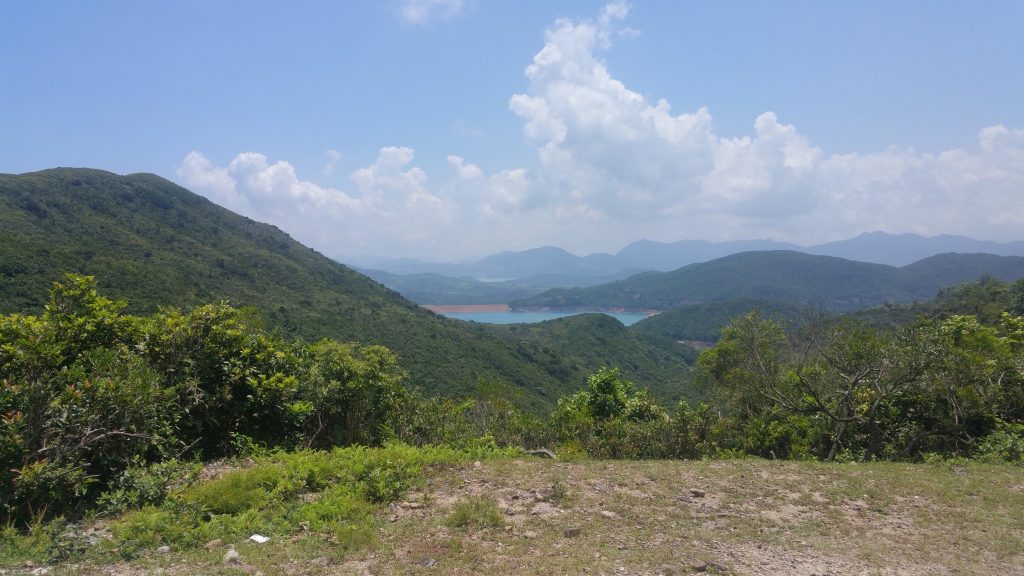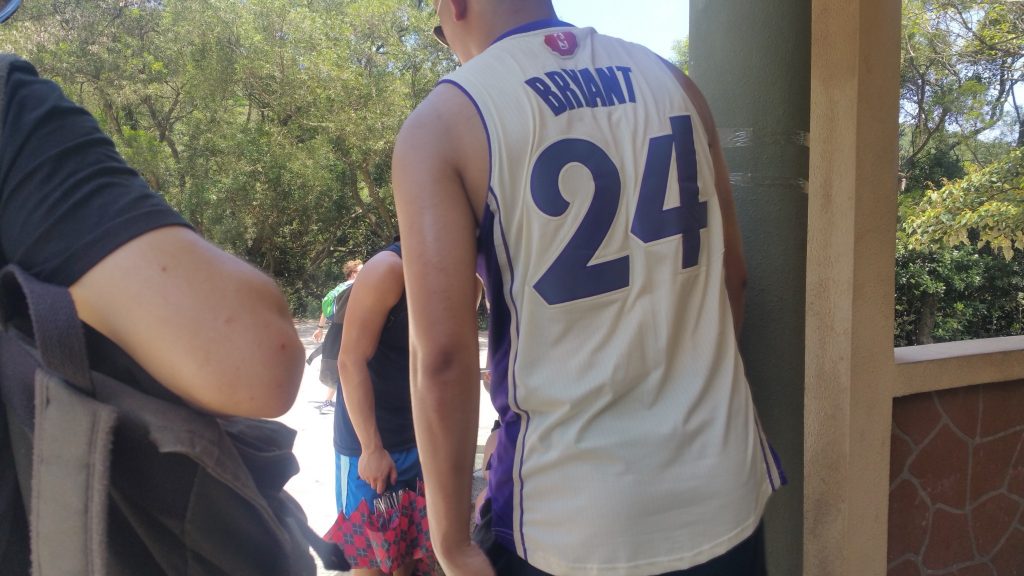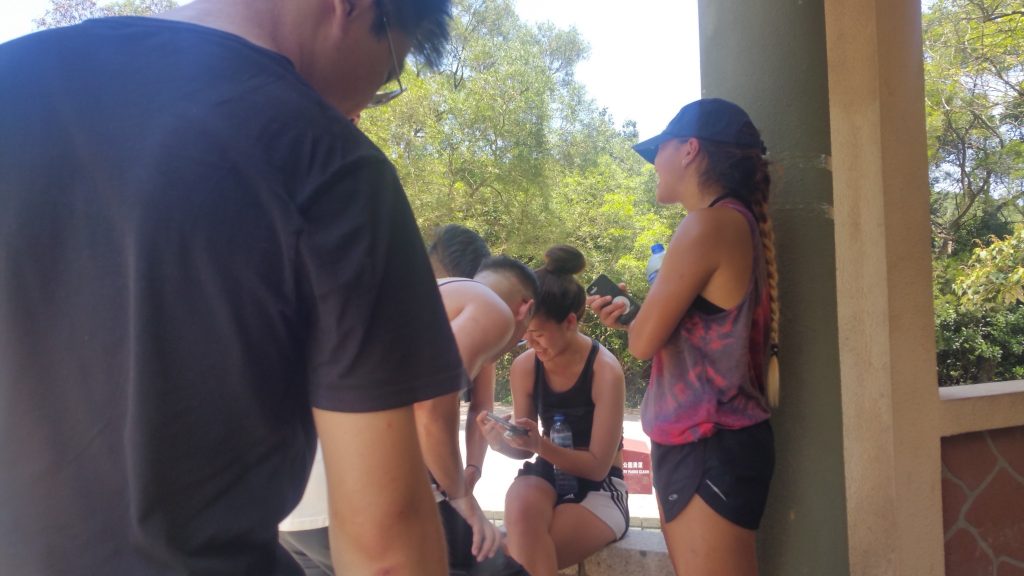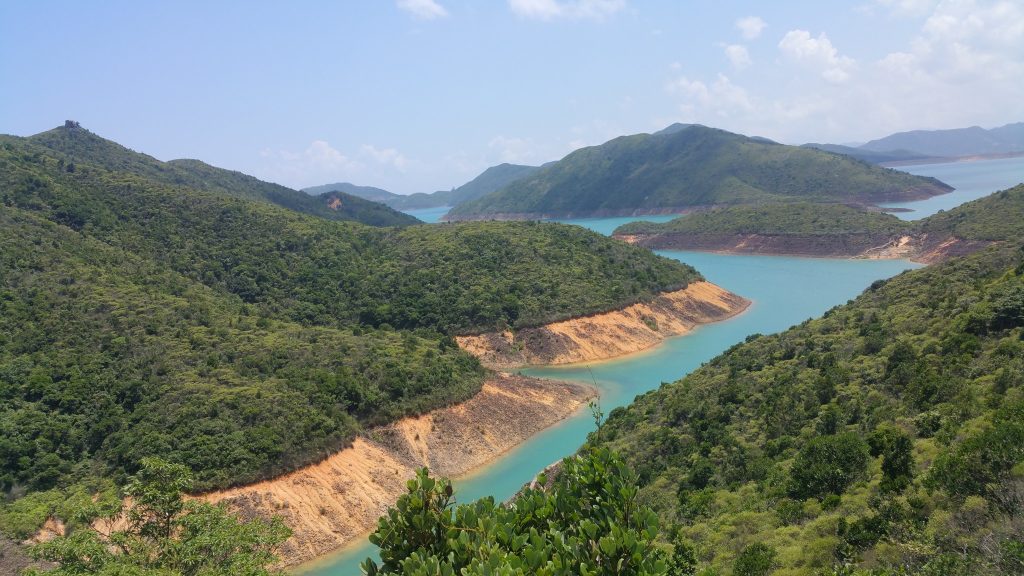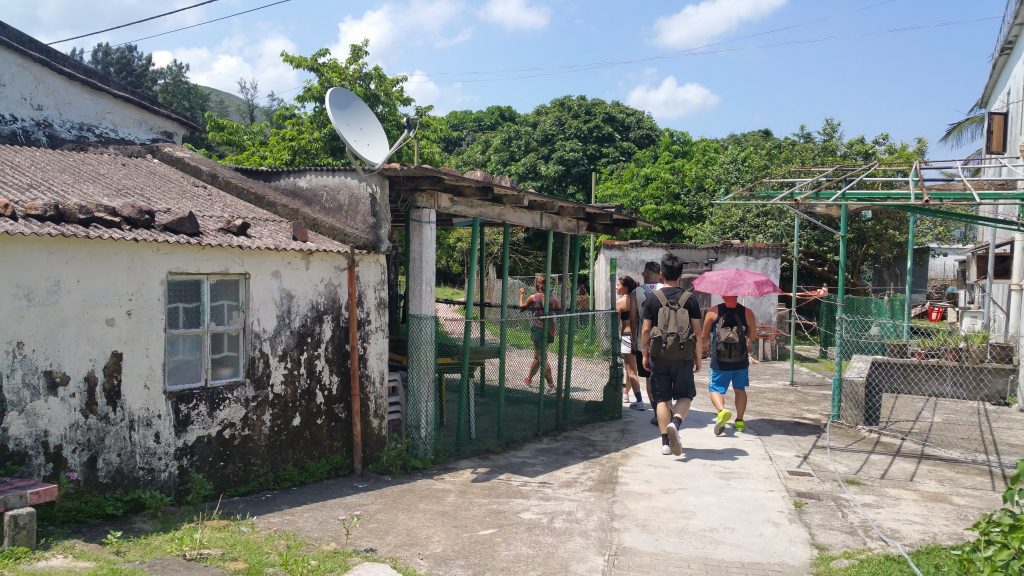 The cliff diving area: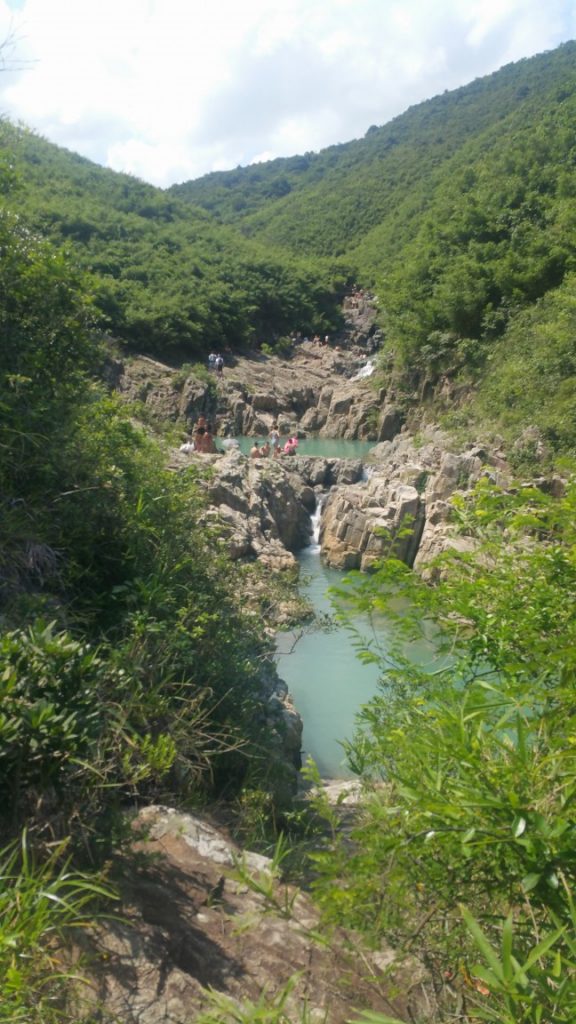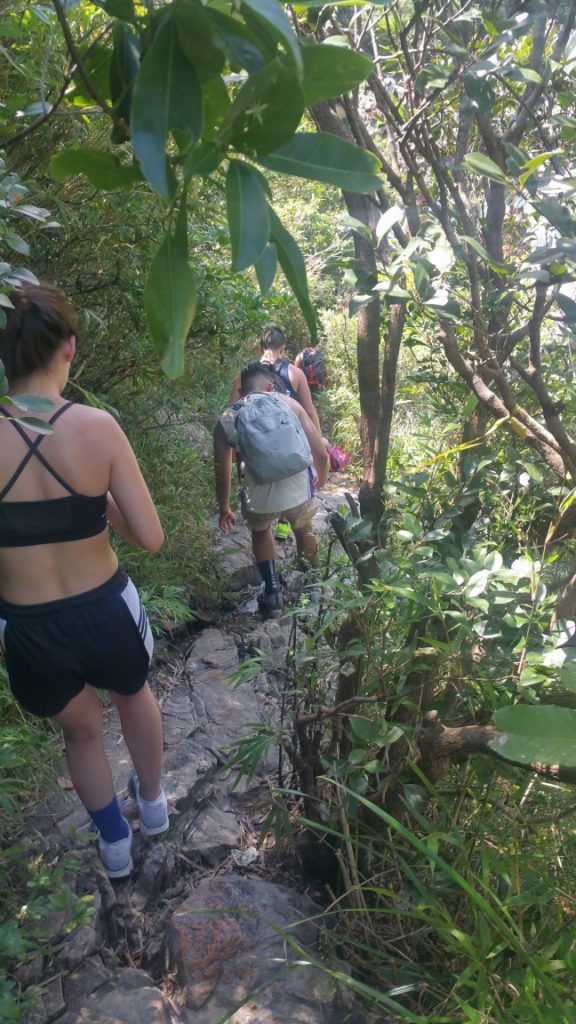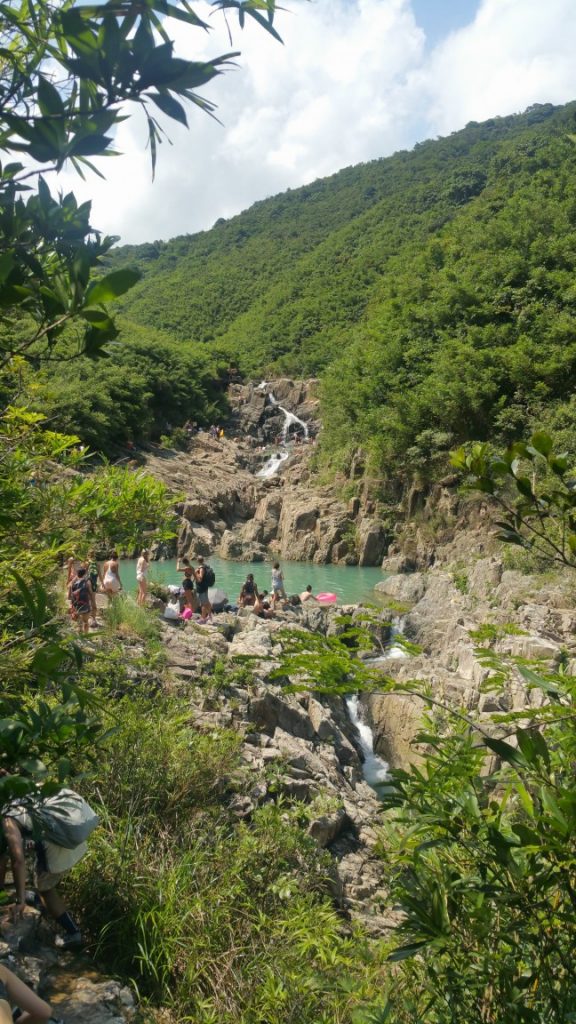 We all jumped from where the man in the blue shorts is standing.  It is not that tall but it seems much higher when you are standing up there.  Some people would get stuck up there without the courage to jump.  Really fun once you take the step, hitting the water hurts a little though.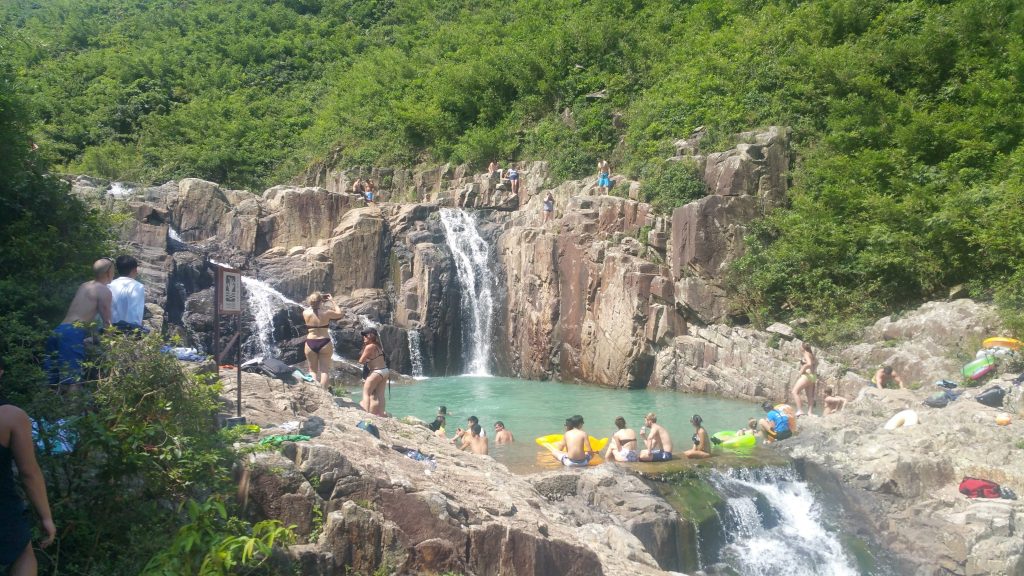 We took the speedboat back to civilization.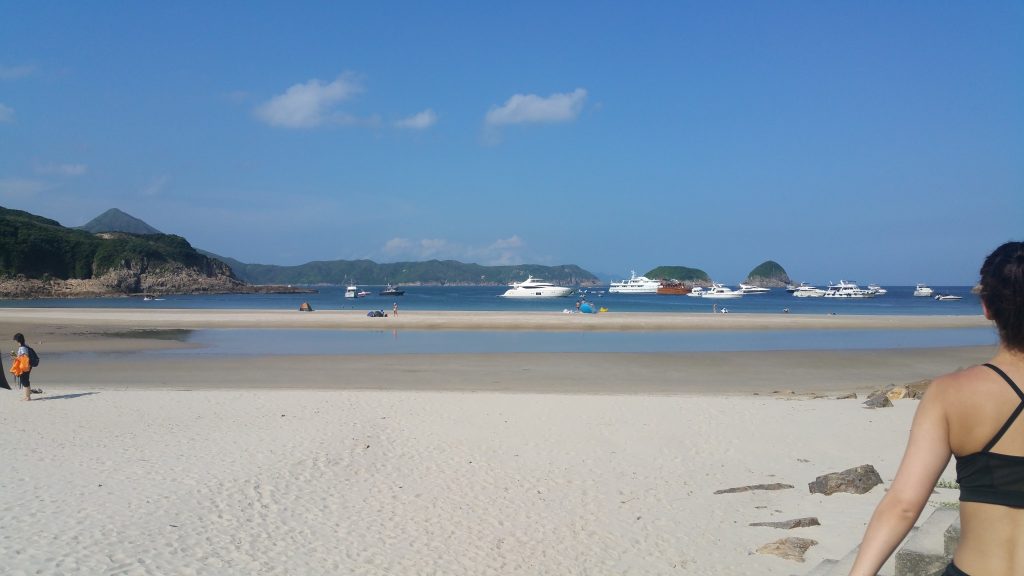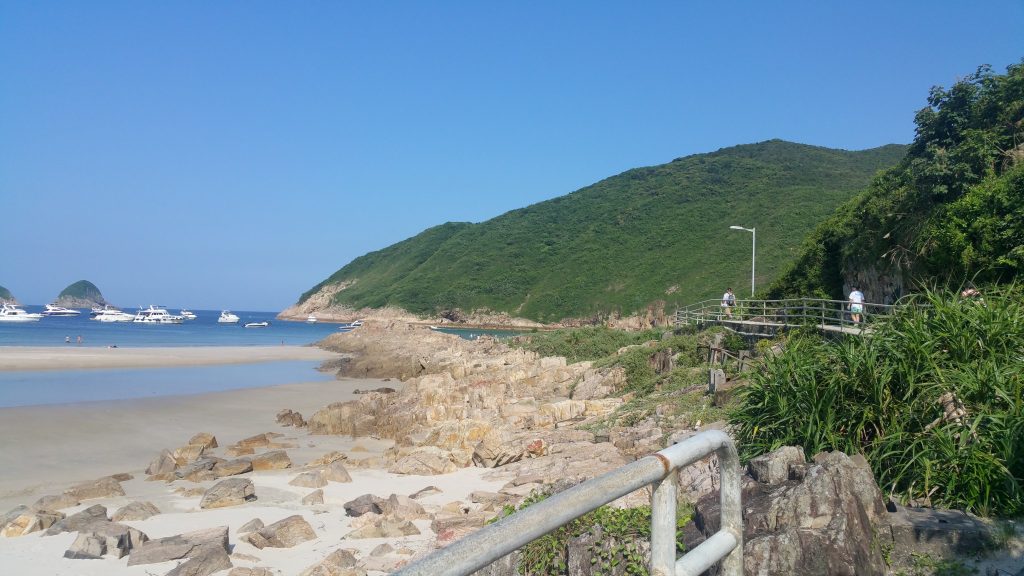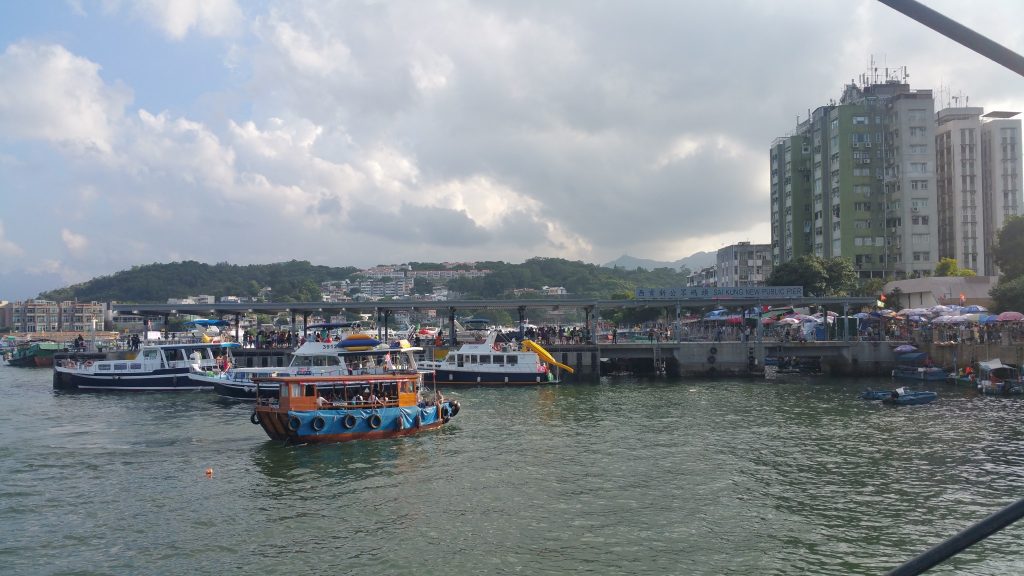 I met up with one of my friends who is an international student at Michigan and a Hong Kong native. He was currently at home for an internship and brought me to one of his favorite Japanese restaurants.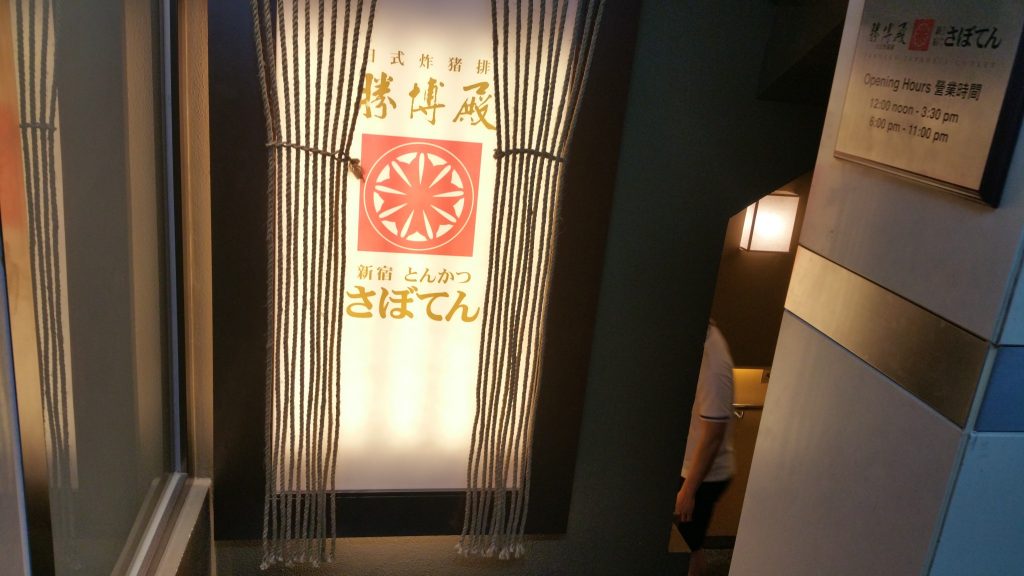 The sauce mixing was very particular.  I think it was supposed to be very traditional, but when I was in Tokyo I didn't see anything like it.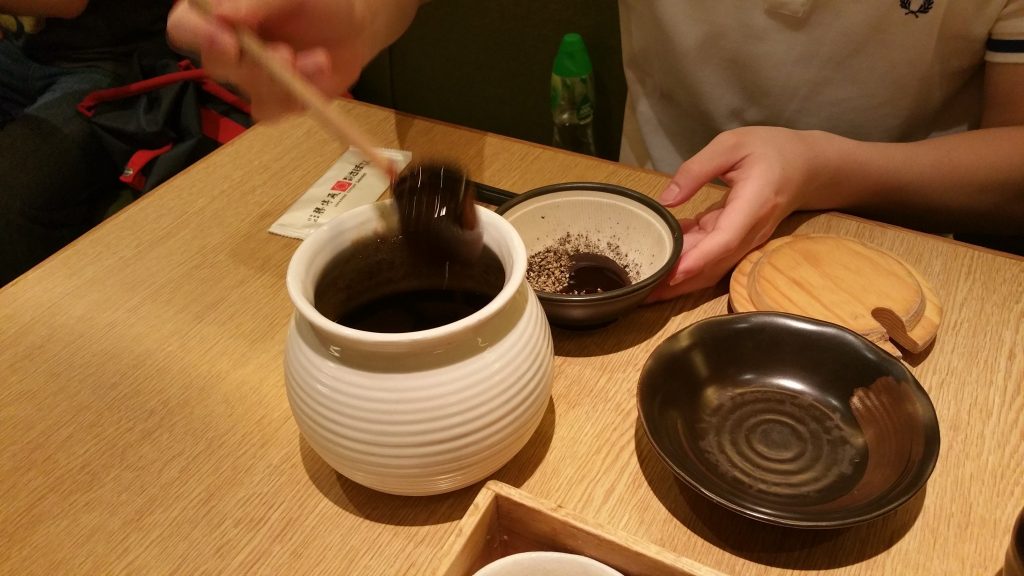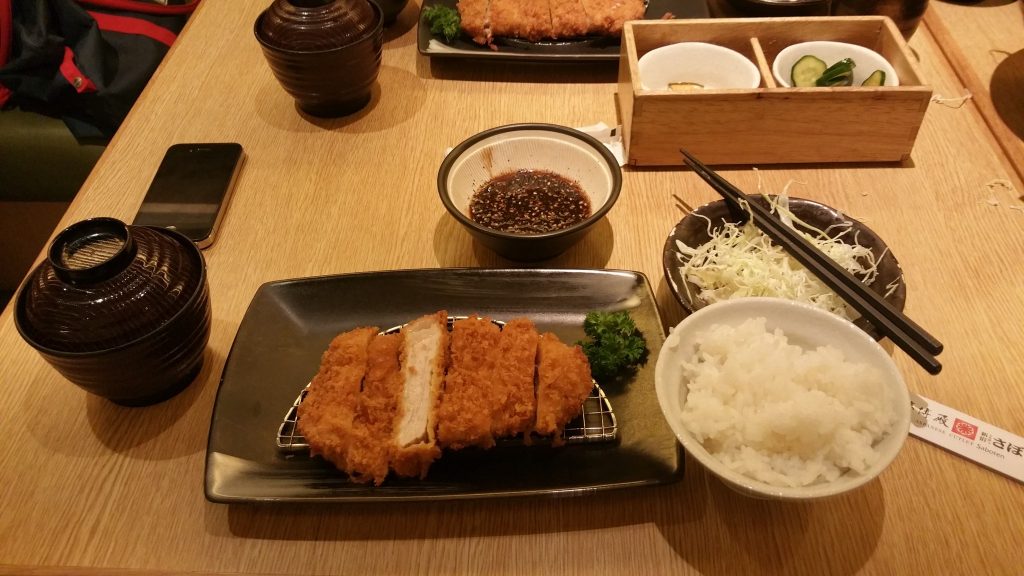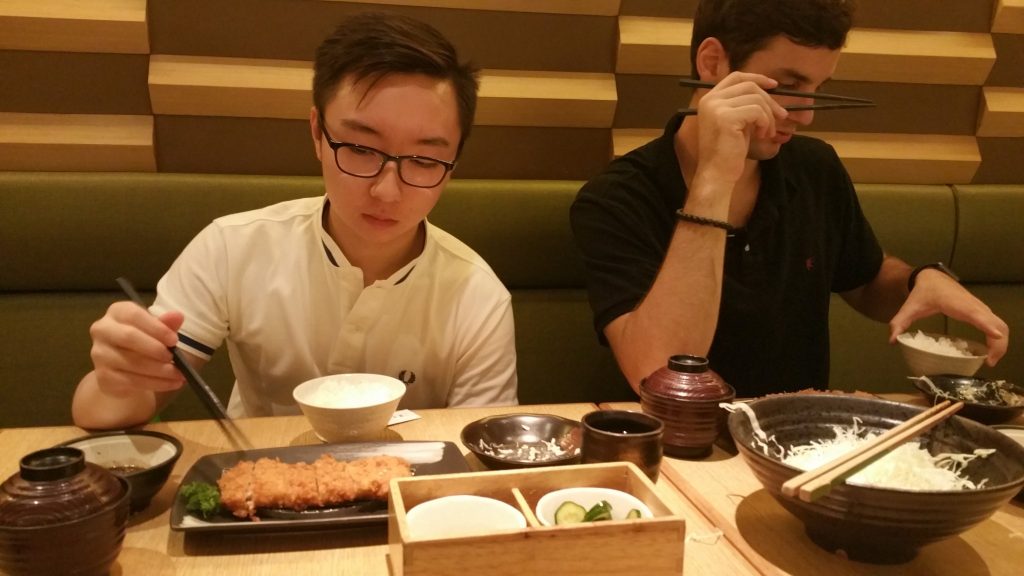 This is the aftermath of a dinner at the restaurant Linguini Fini during their happy hour (weekdays 5-  7).  Unlimited wings and cans of beer for 98 HKD which is equal to $12.64 USD.  I think we came here at least three times throughout the trip.  A great deal and lots of fun.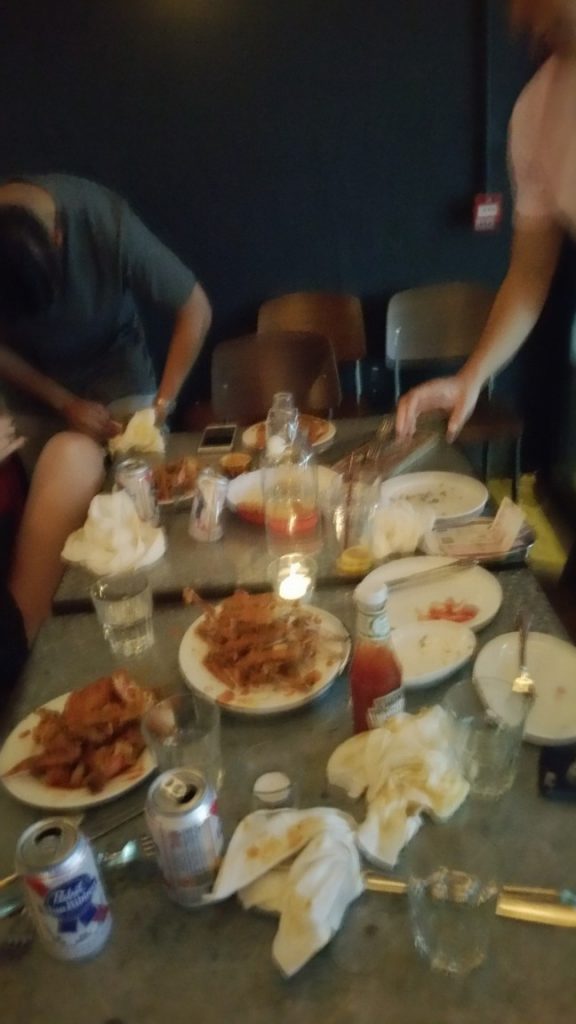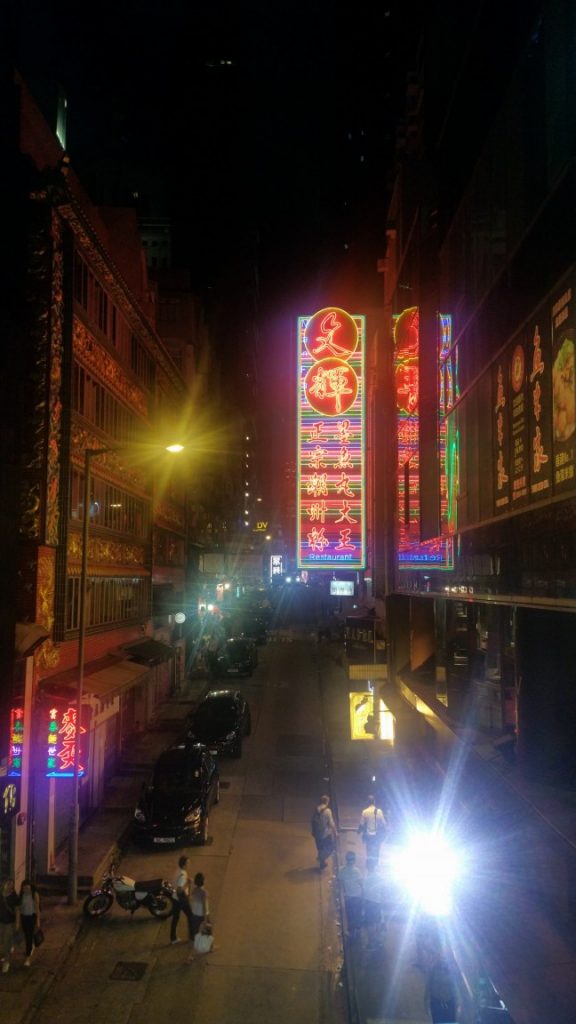 I left to meet a family friend who was visiting Tokyo at the time.  Here is a shot from the express train to the HKG airport.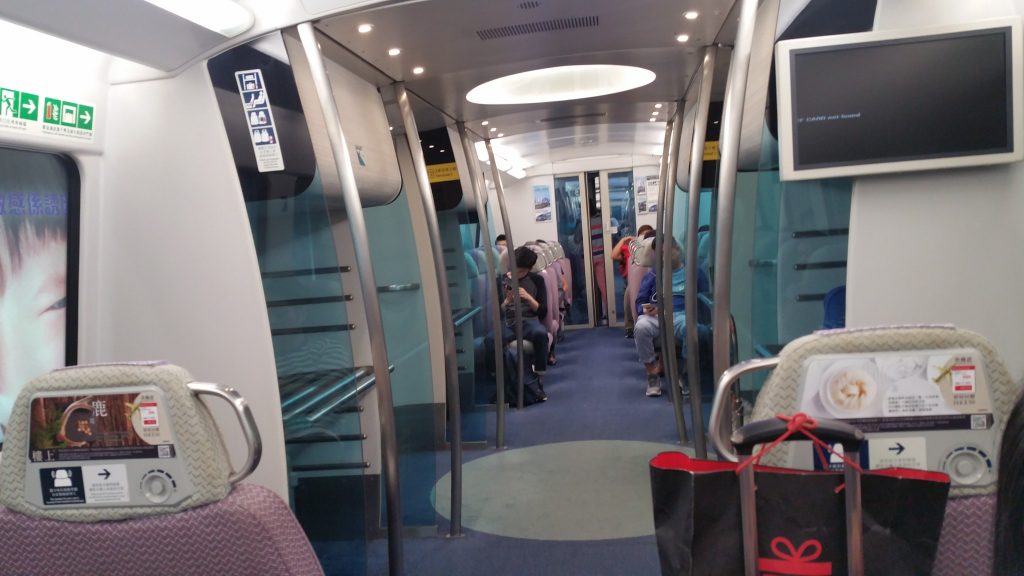 My dad arranged me to fly on Cathay Pacific business class flight with his miles!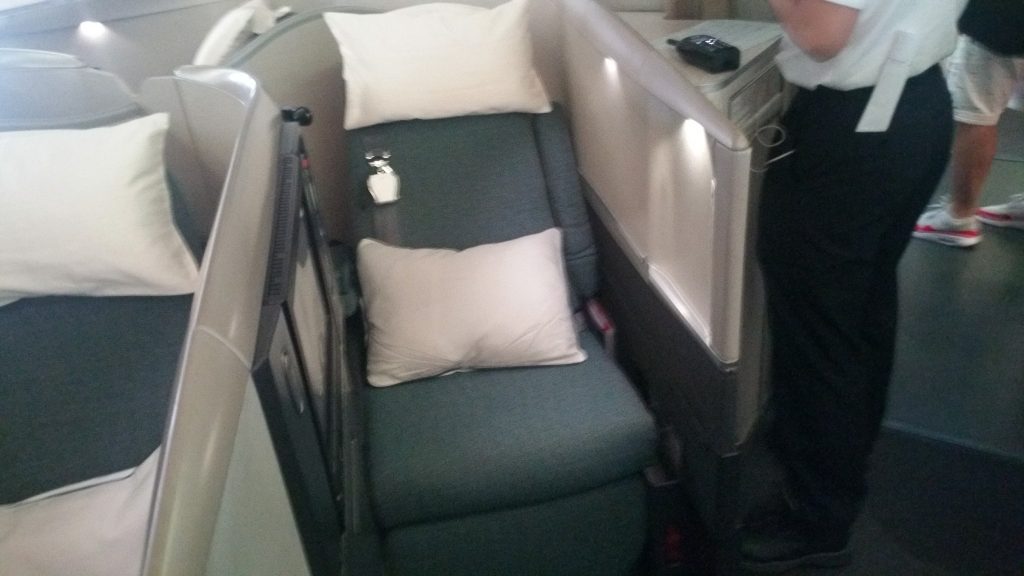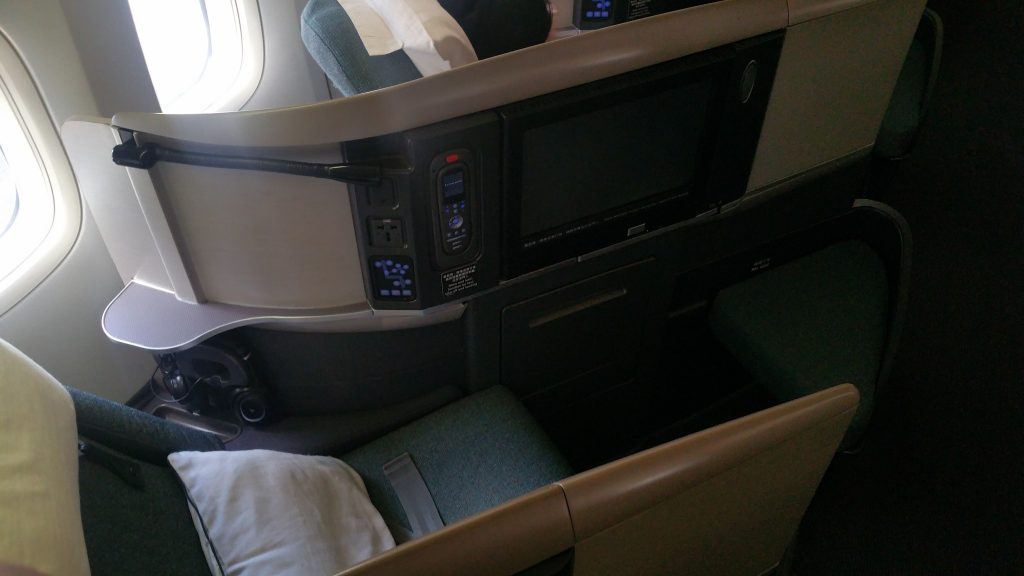 The food and service was amazing!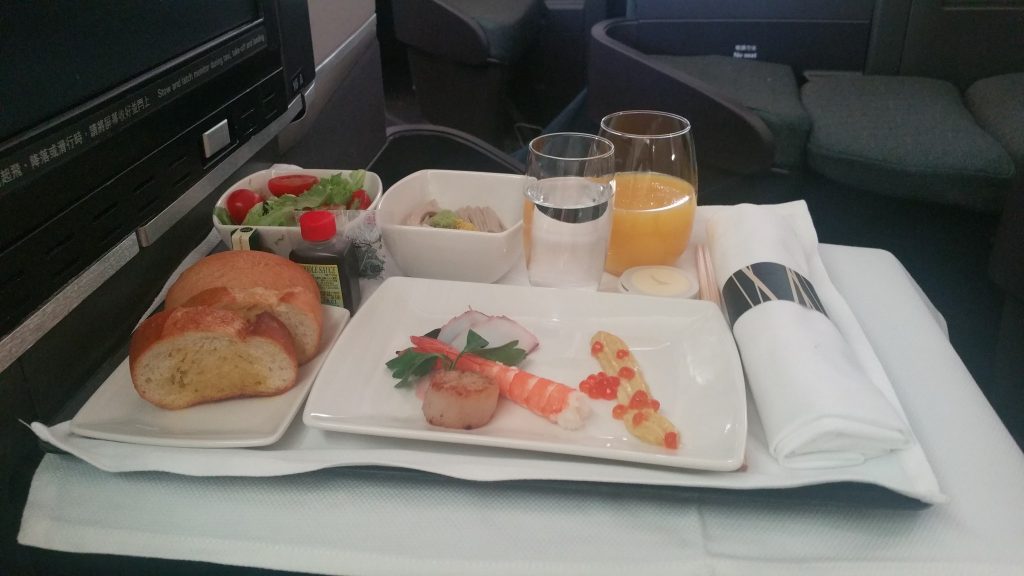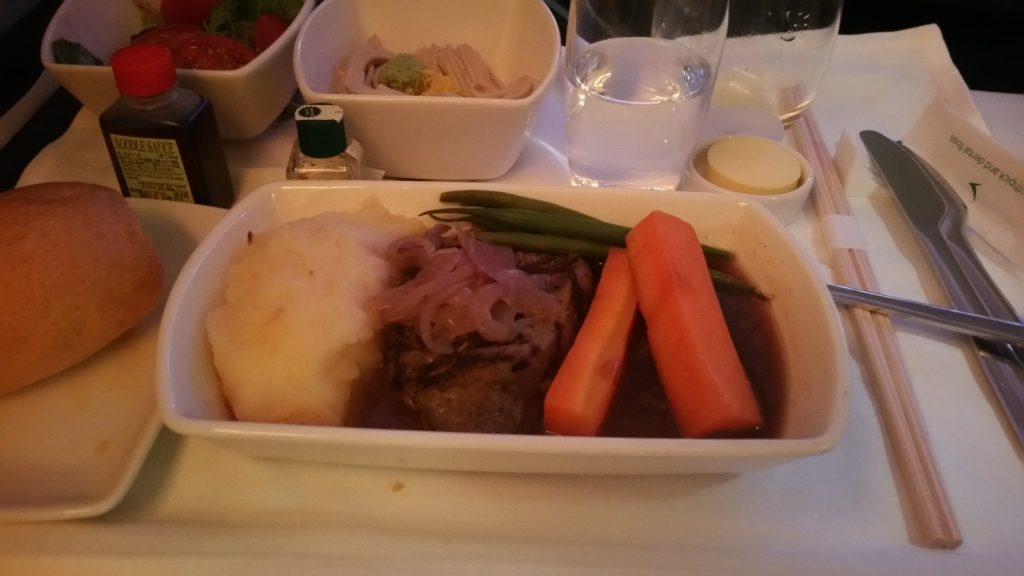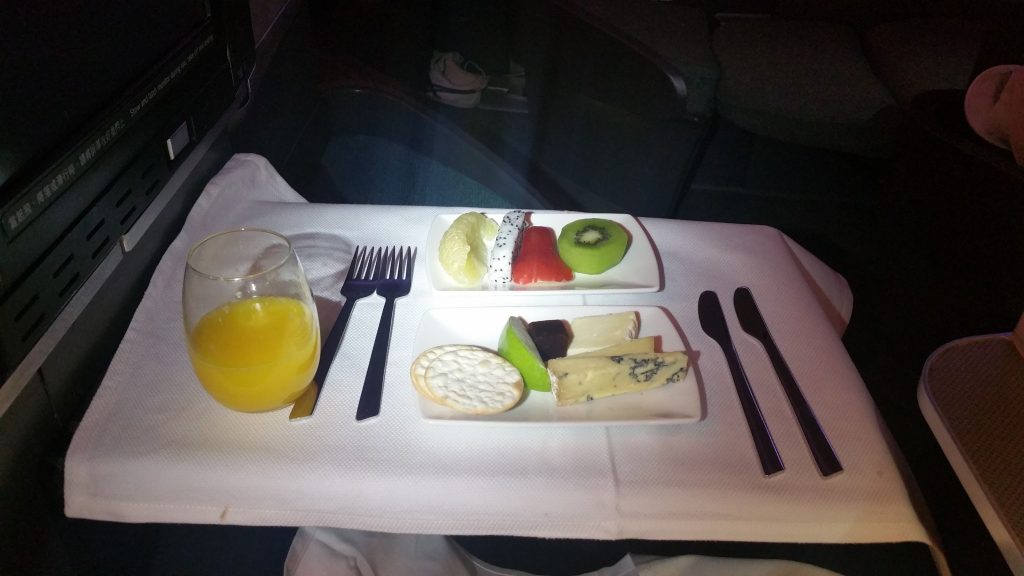 Great dessert combo: hot milk tea with milk tea Haagen-Dazs ice cream.  I think I ordered a couple more of these.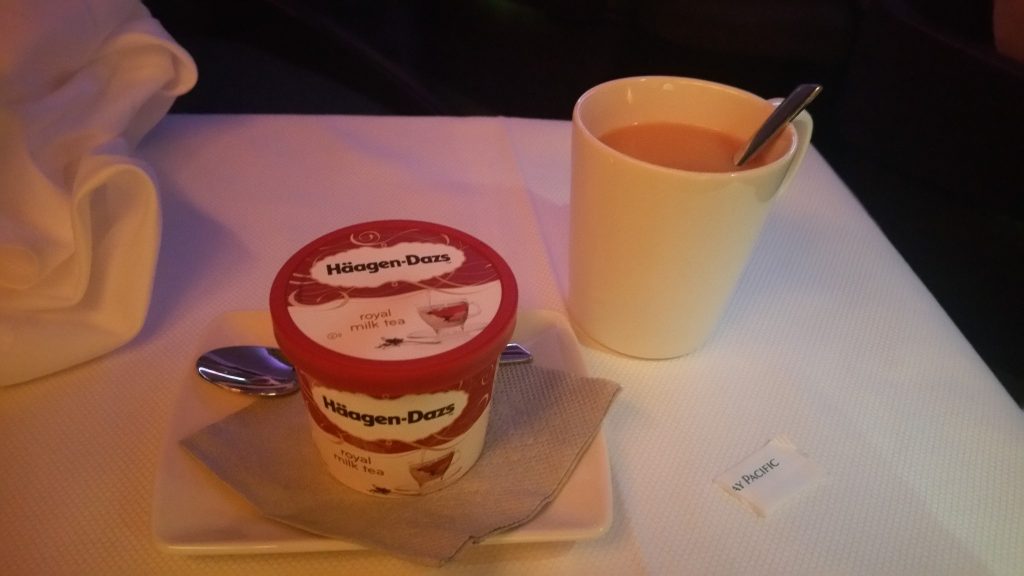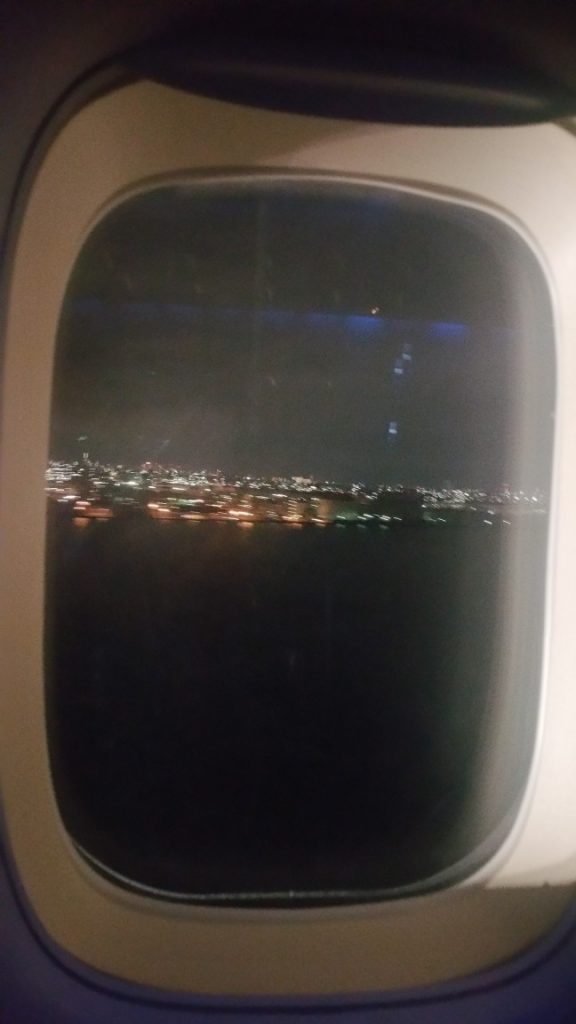 Tokyo subway shot.  You can read about the rest of my Tokyo trip.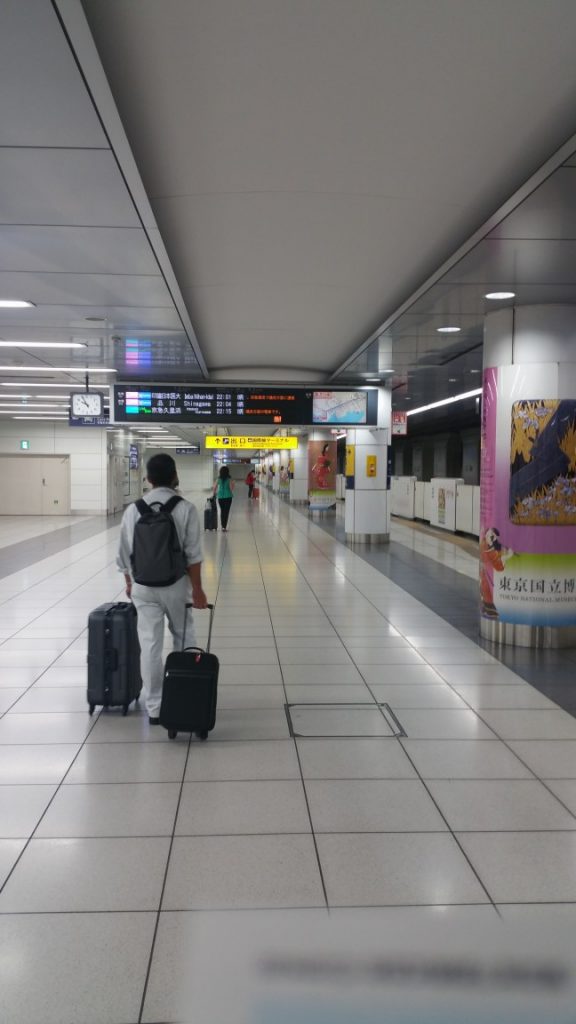 I came back to Hong Kong really early in the morning in time for one of my lab classes.  Here is a cool tribute to Bruce Lee in the airport.  They really love him in HK!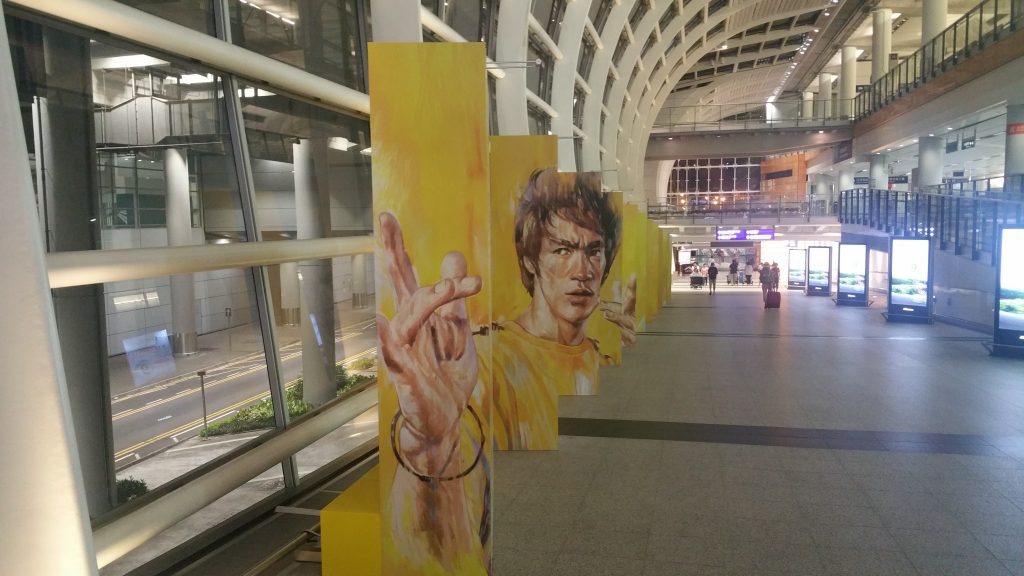 Back at campus right as the sun was beginning to rise.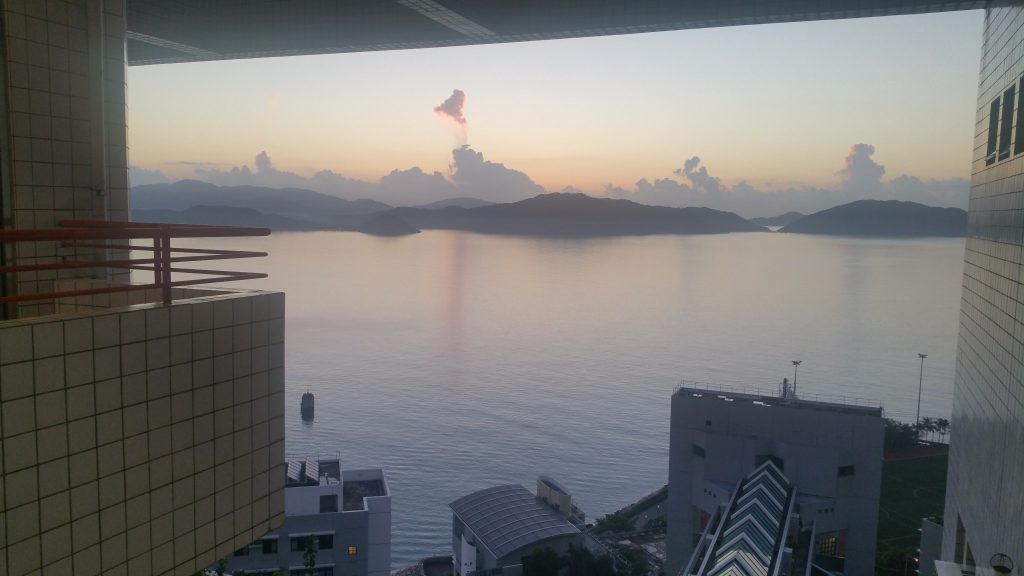 Here are a few shots from a really high class Italian restaurant that my friends wanted to go to.  I was not that excited about it but it was high up in the middle of the city and a good setting for some cool pictures.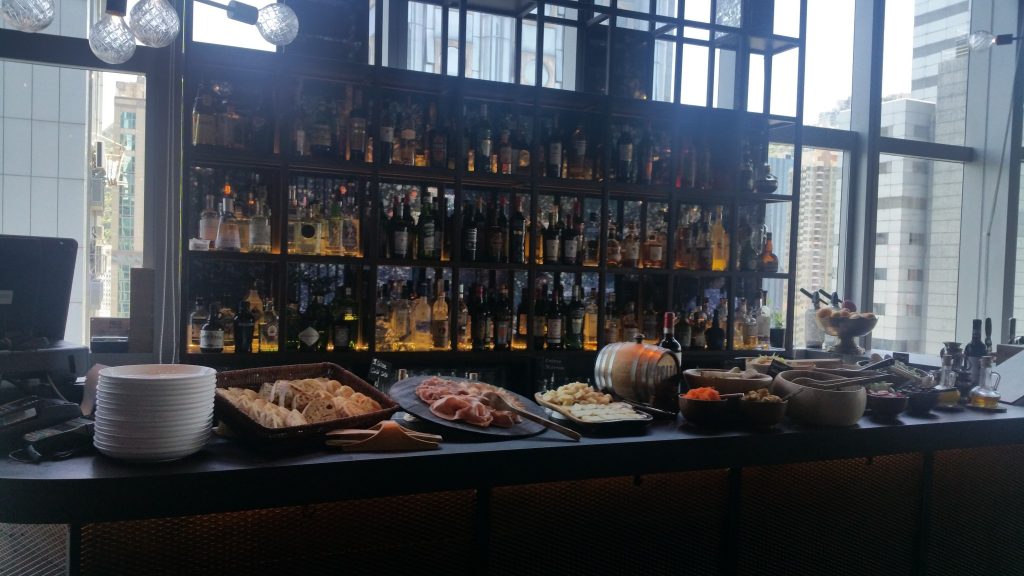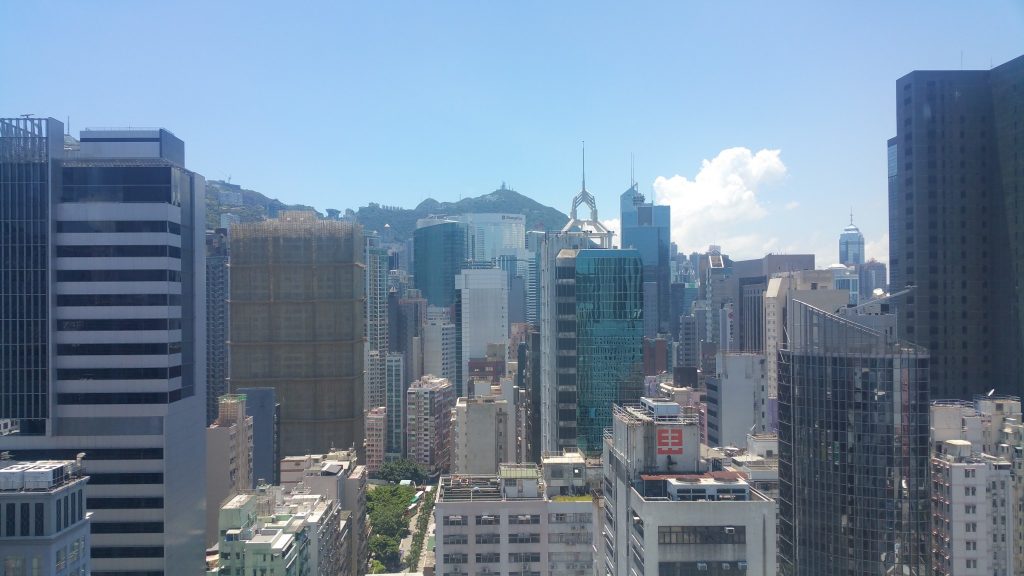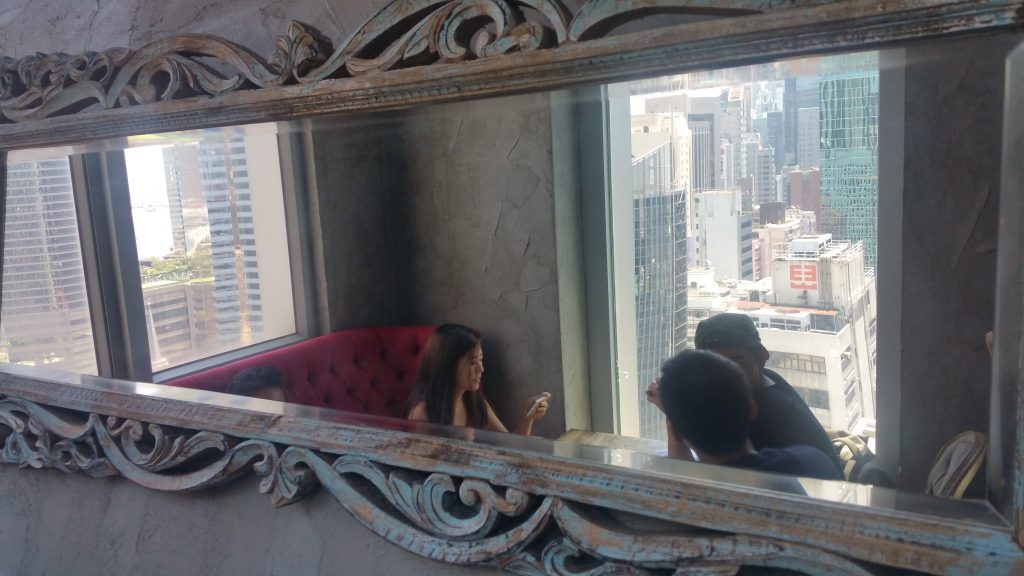 They are supposedly famous for their meatballs.  The server gave us a free order of meatballs because he remembered my friends from when they went earlier in the trip.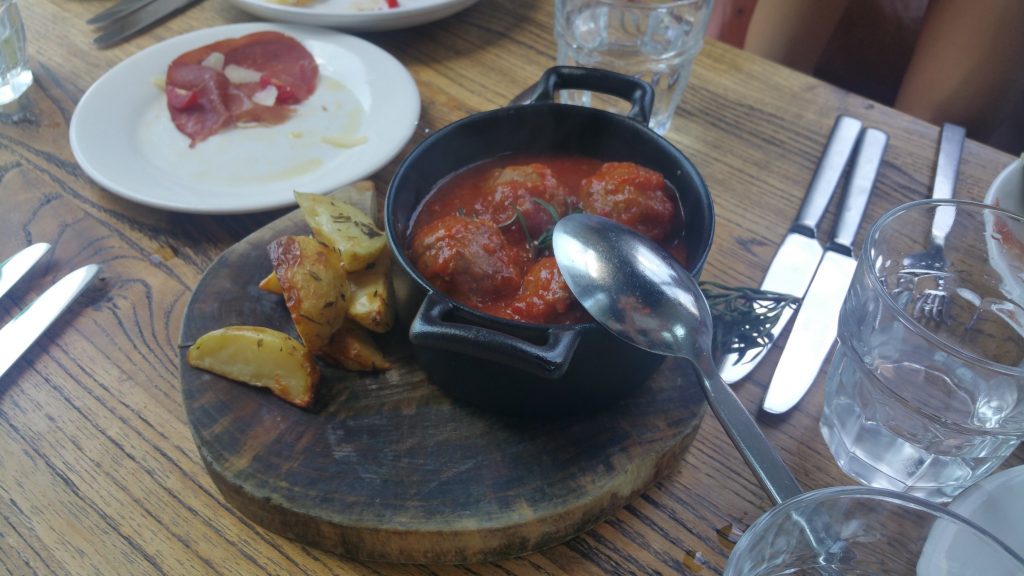 I ordered an octopus and potato salad dish.  It was good but nothing crazy.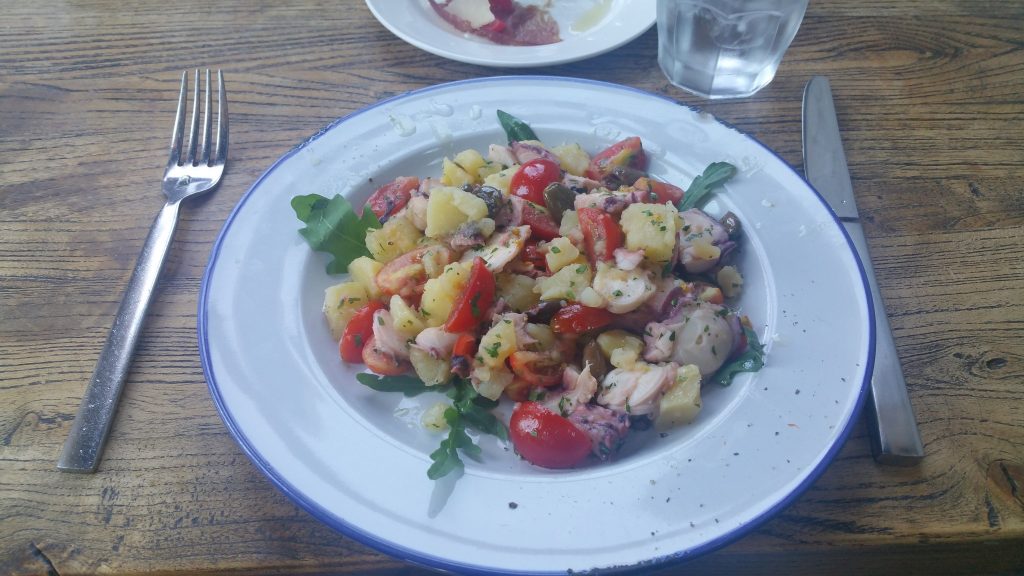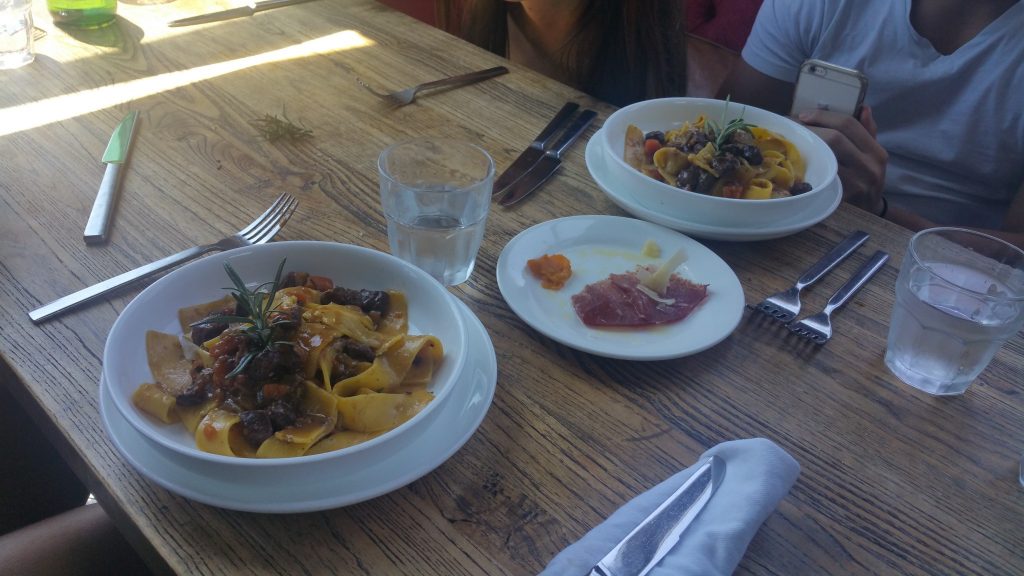 The next weekend I left for a short trip to Shanghai where one of my friends from Michigan was doing an internship and had a place to stay for me.  I flew with a budget airline but used a one time entry pass to relax in the United Club my dad gave me.  I relaxed too much and almost missed my flight, I ended up sprinting to the gate and made it with a few minutes before the doors closed.  We just hung out with my friend and ate good food in Shanghai.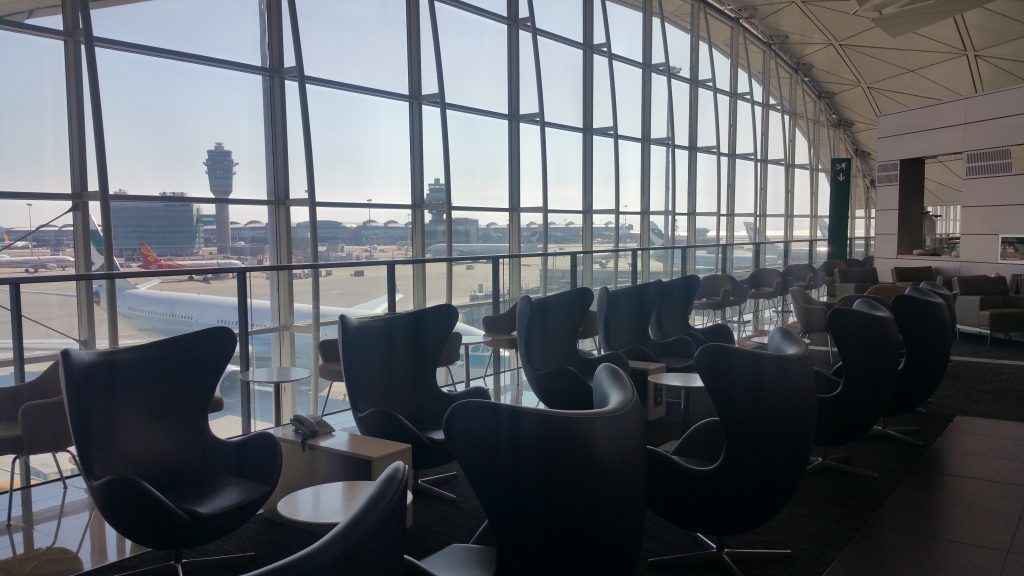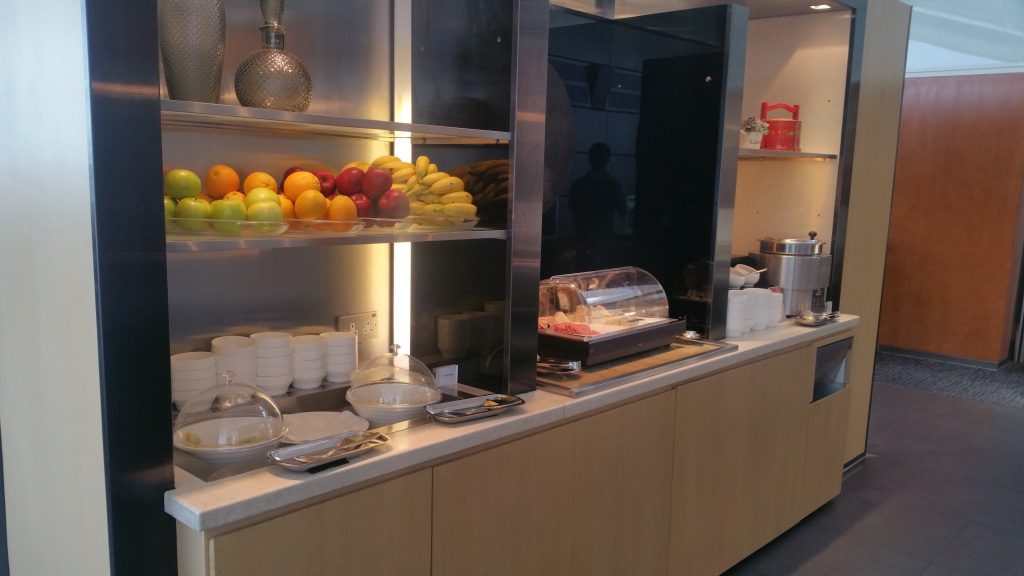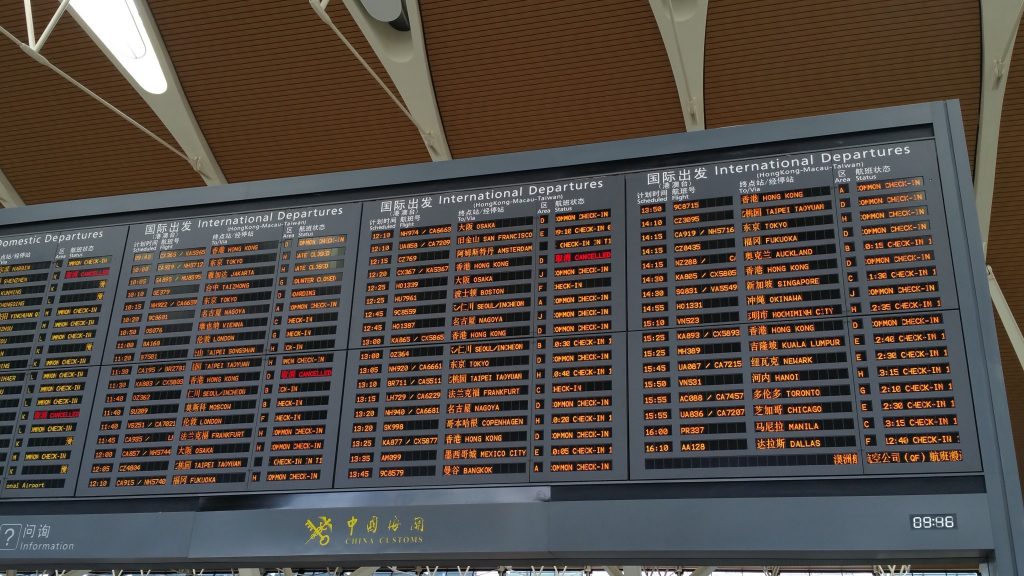 Back to HKUST.  Night view of campus.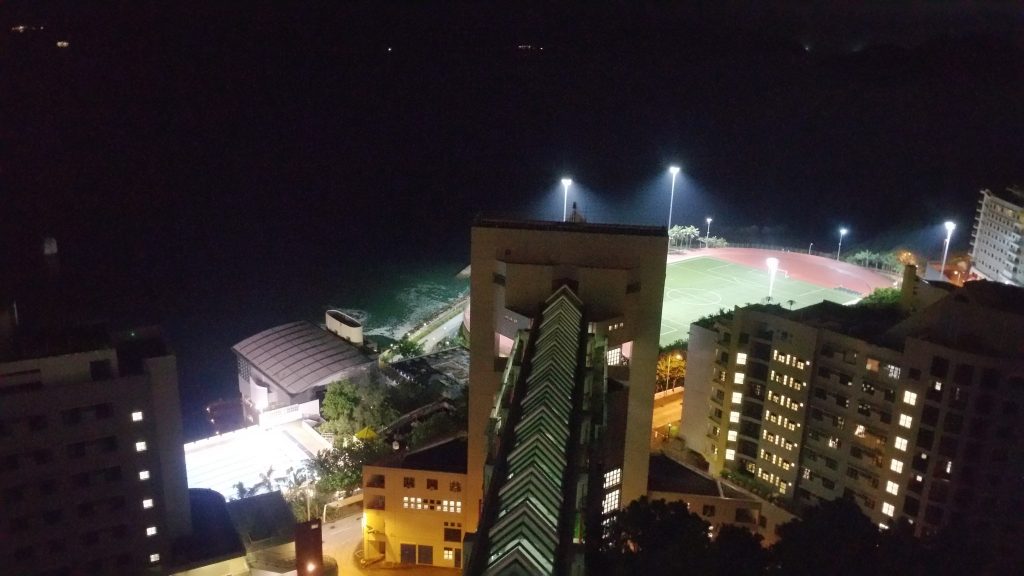 The trip was coming to an end.  The student exchange program hosted a goodbye dinner on this boat restaurant.  There was live music and a buffet.  Not the highest quality food but it was definitely a good time.  Good and sad because we were all going to miss each other.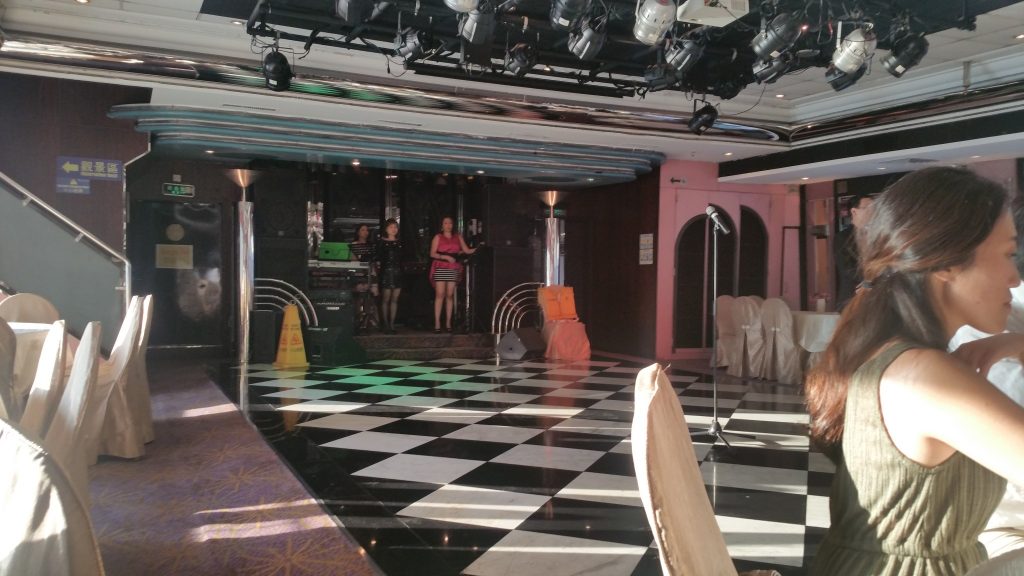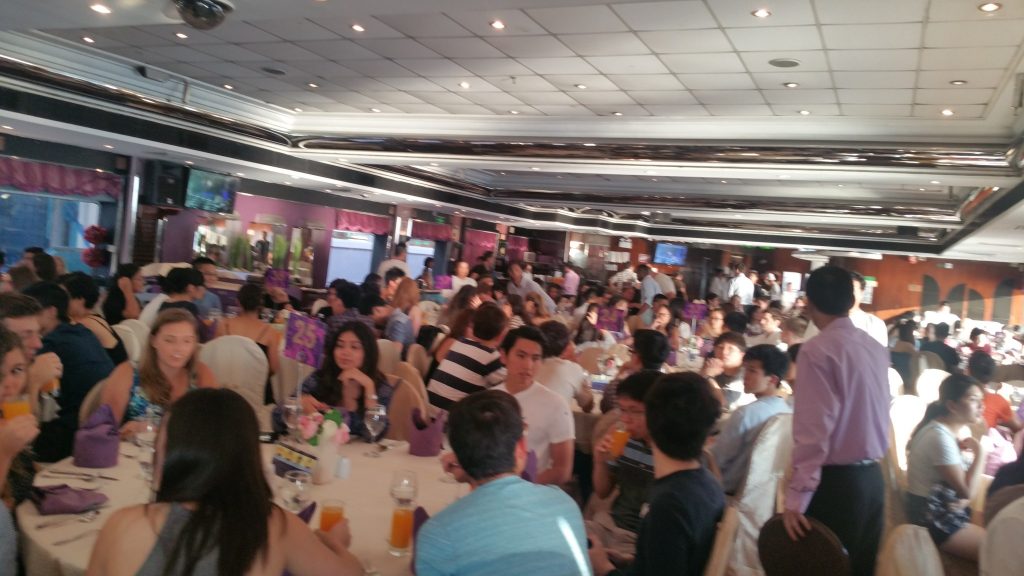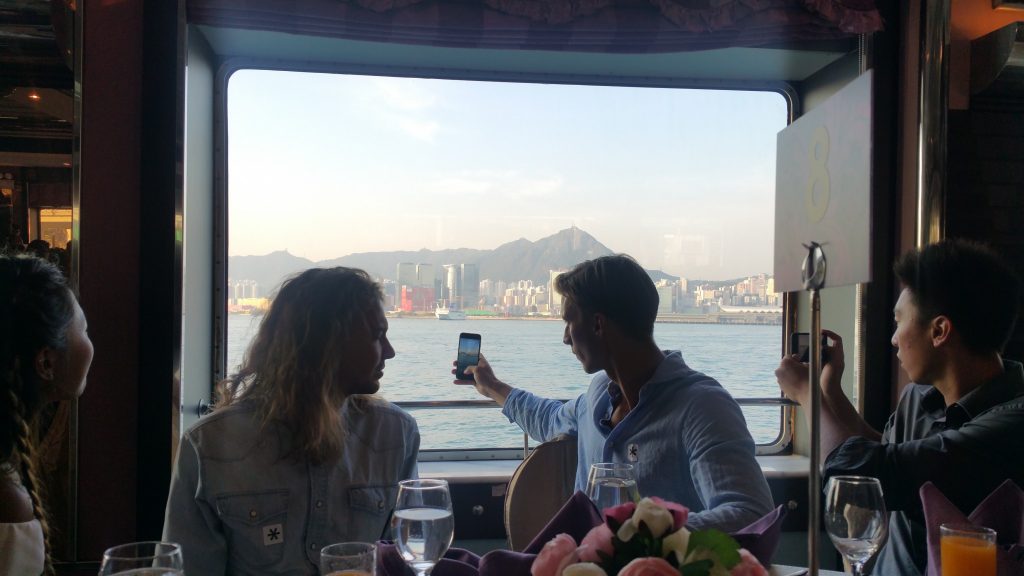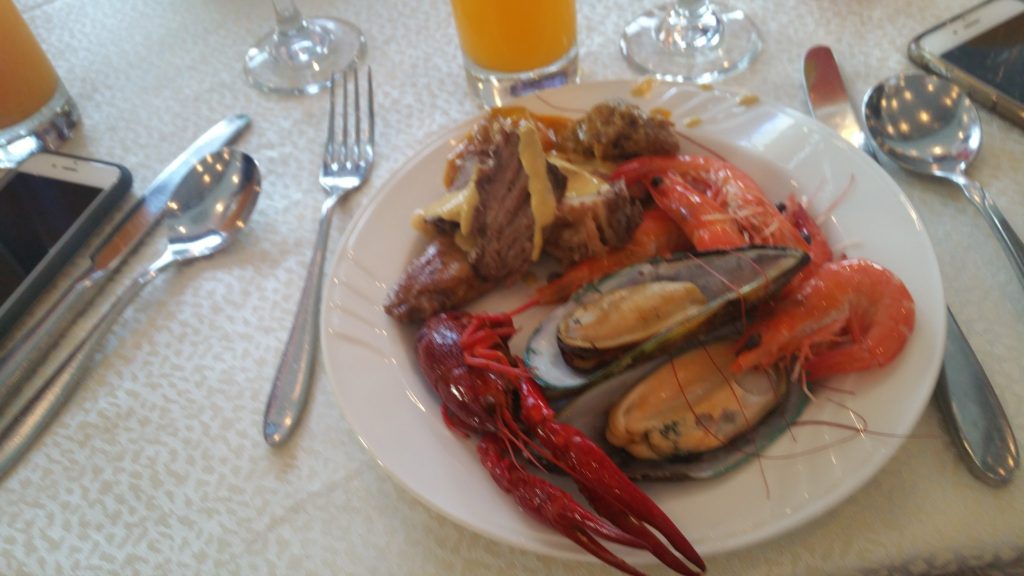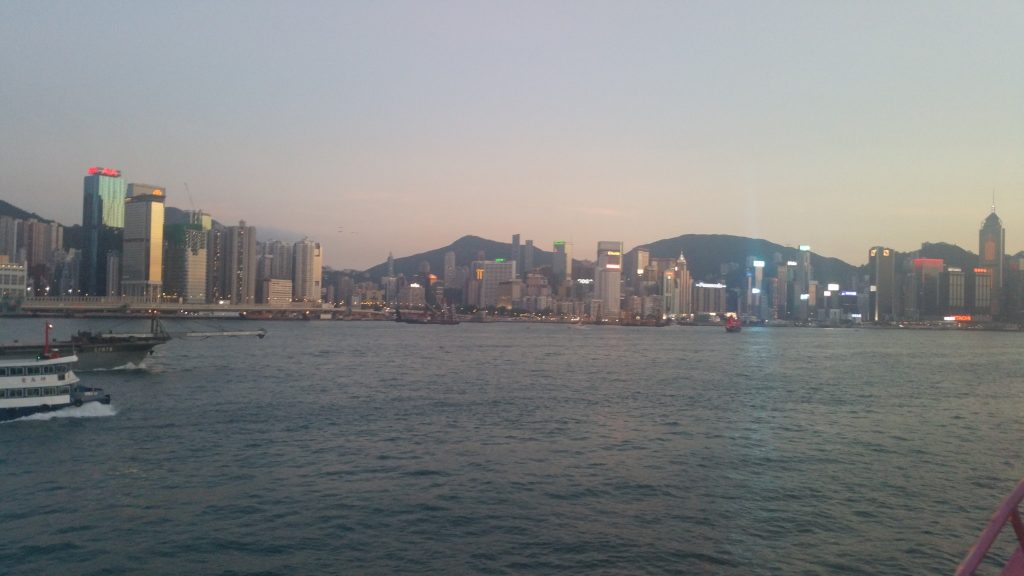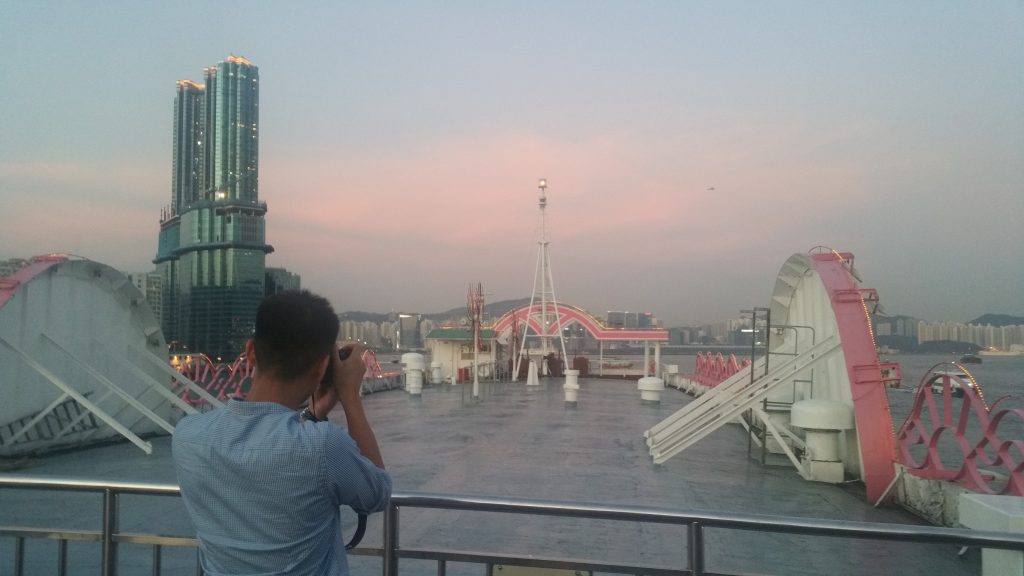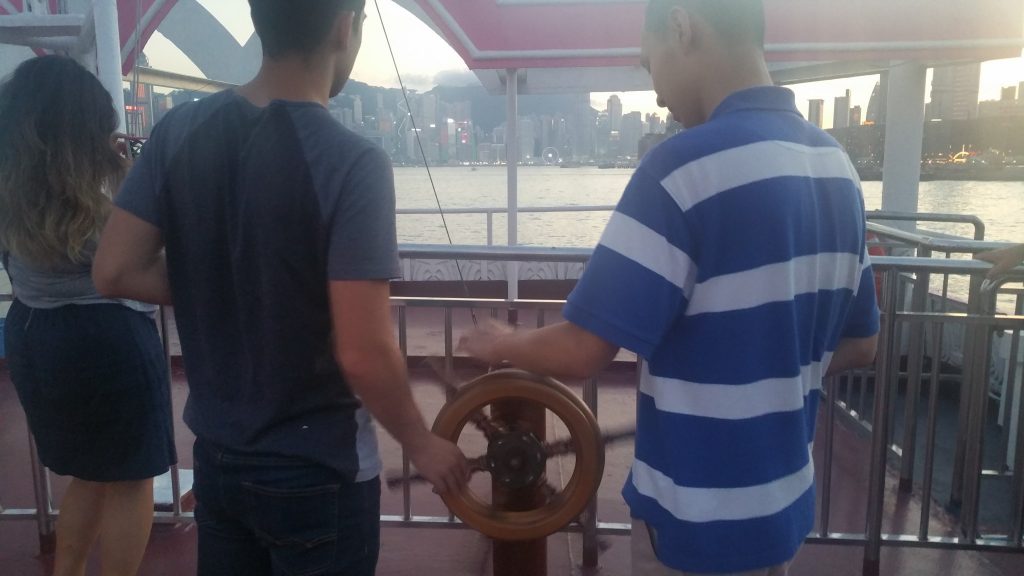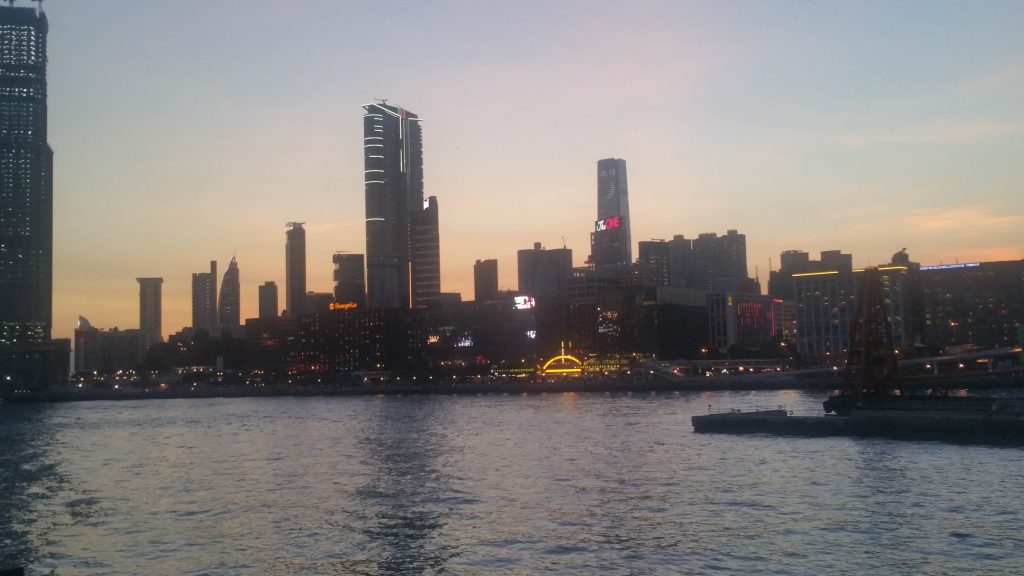 Saw the night skyline from the water.  It was really cool looking, the beauty of the city is not done justice by my smartphone camera.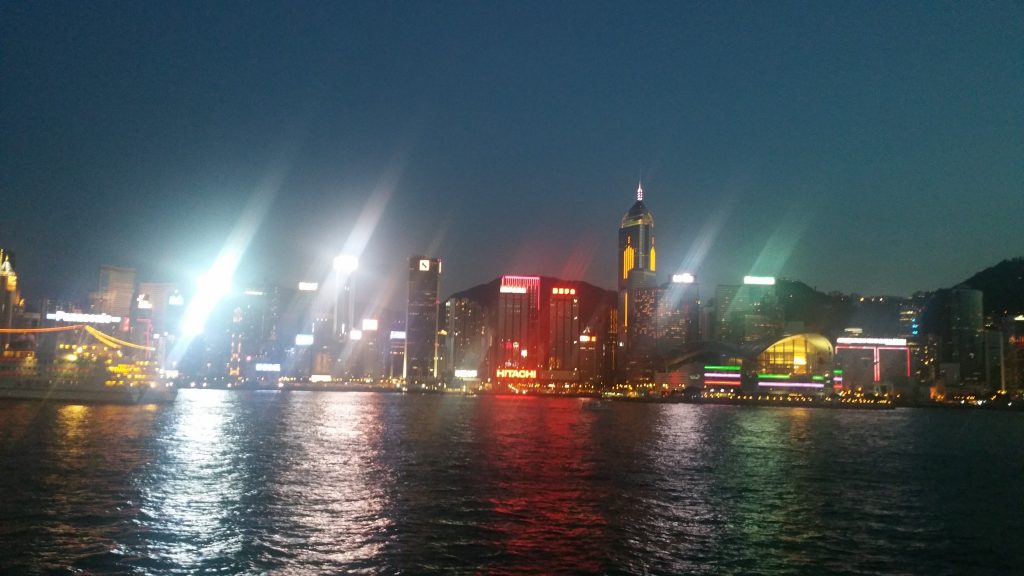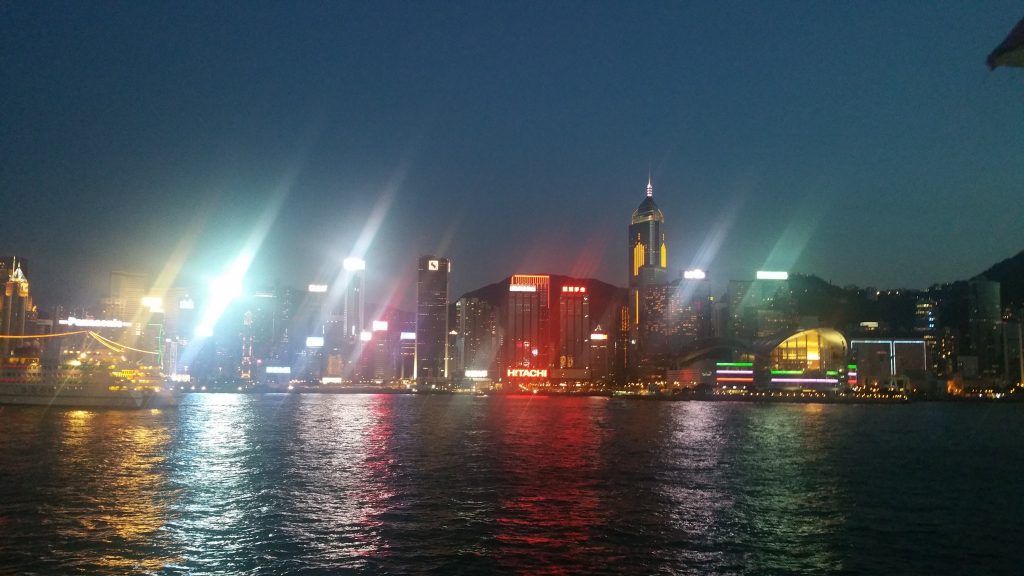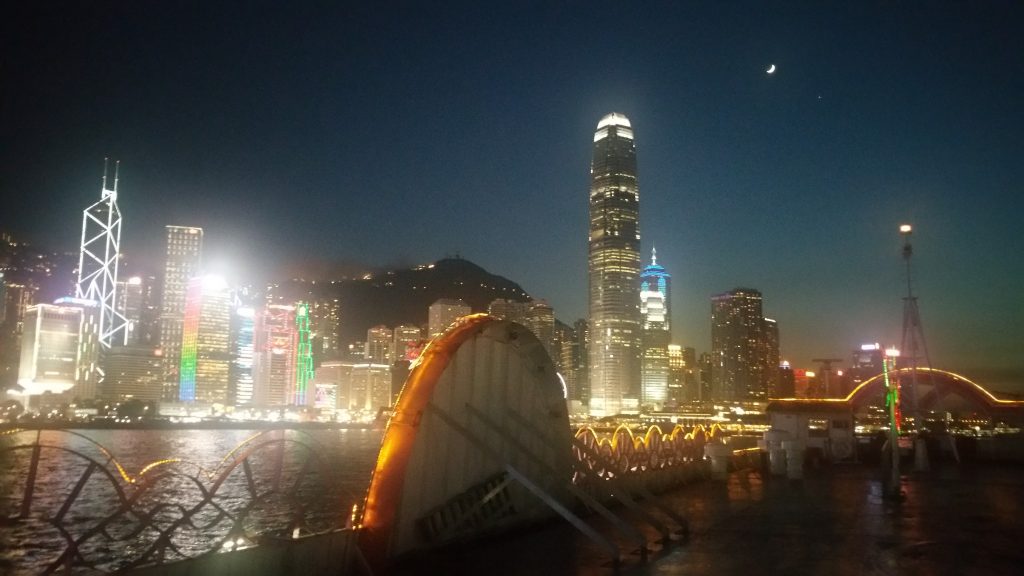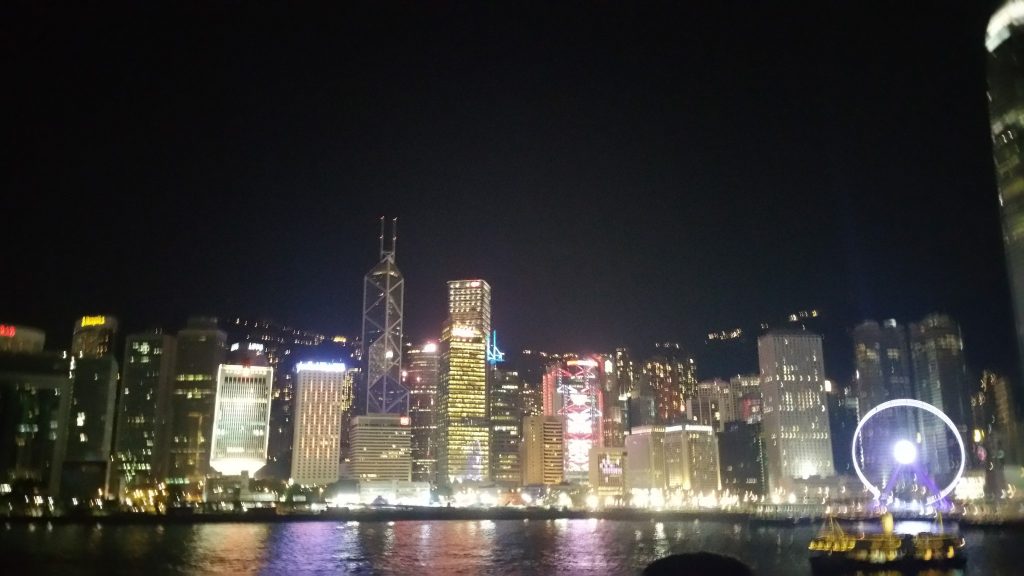 For one of the last meals, our group of friends went to get Korean barbecue.  Unfortunately we picked a super overpriced place with terrible service because the person picking was looking searching using "nearby" instead of "top rated" Korean barbecue spots.  Oh well, it was still tasty!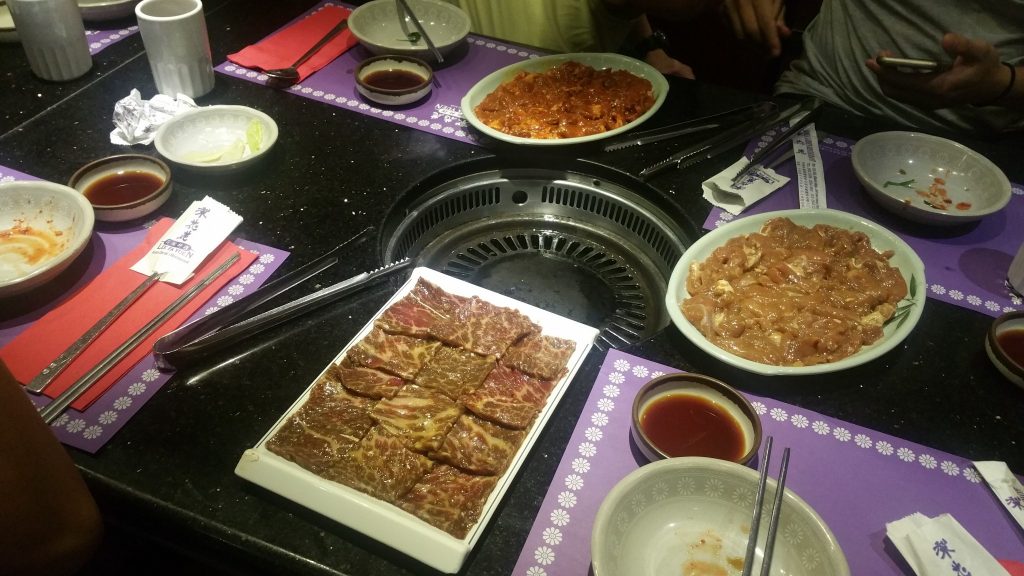 Dessert!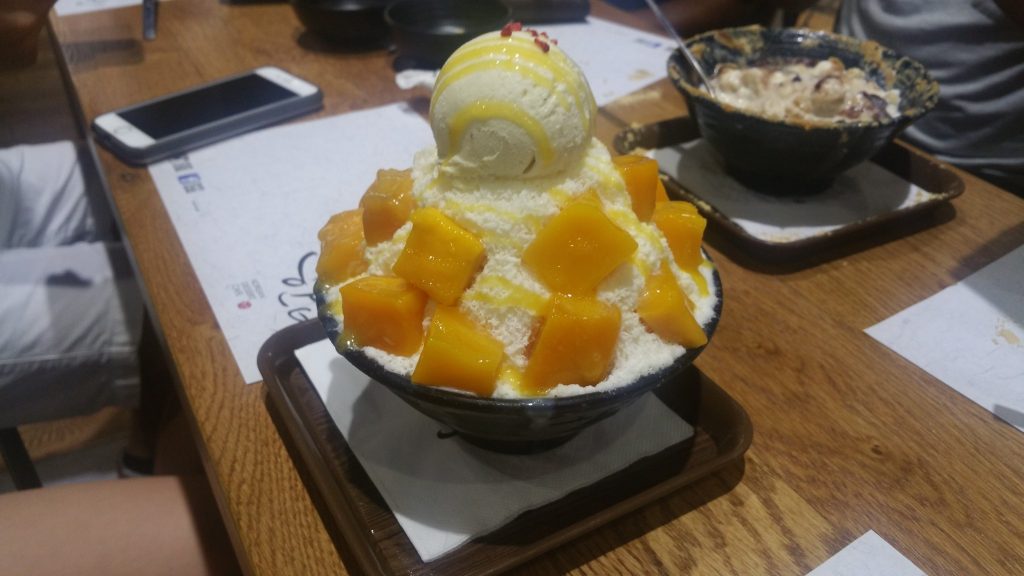 Another view of campus during sunset.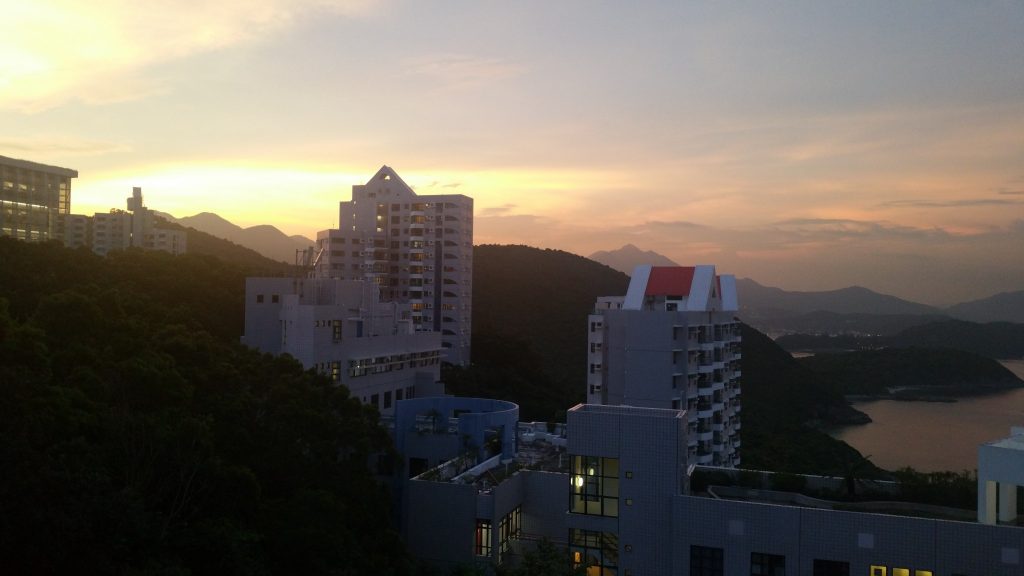 A few silly pics from the Ladies Market.  A place where you can find a ton of fake clothes, trinkets, jewelry, watches, toys, you name it.  We came here a lot to shop, bargaining was really fun!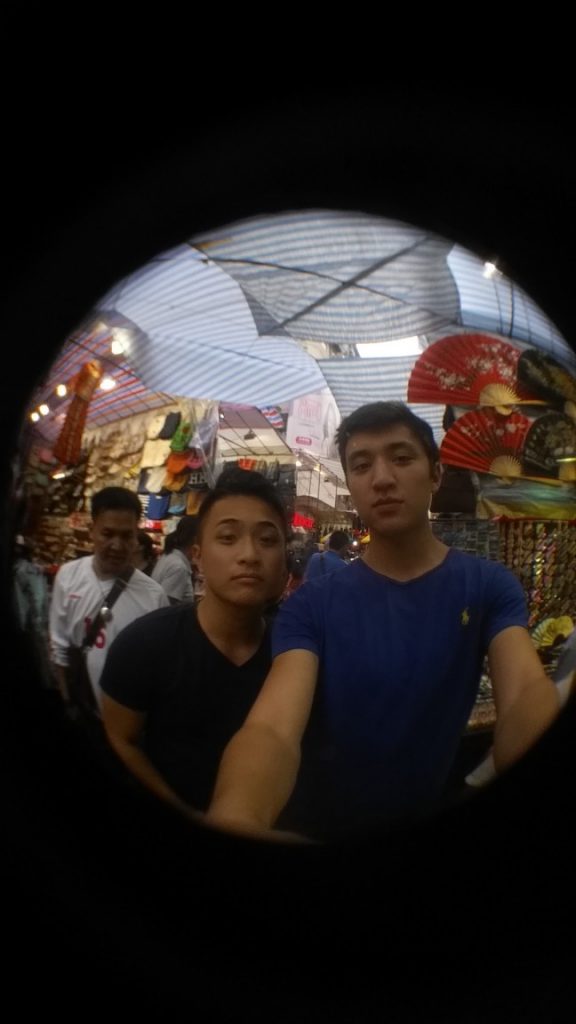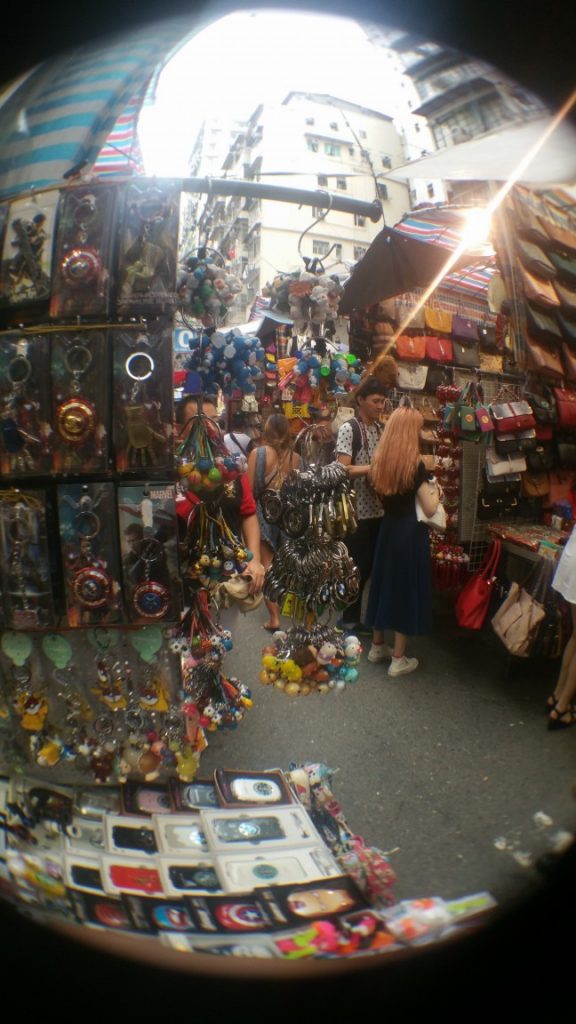 One night after shopping at Ladies Market me and a friend went for some street food.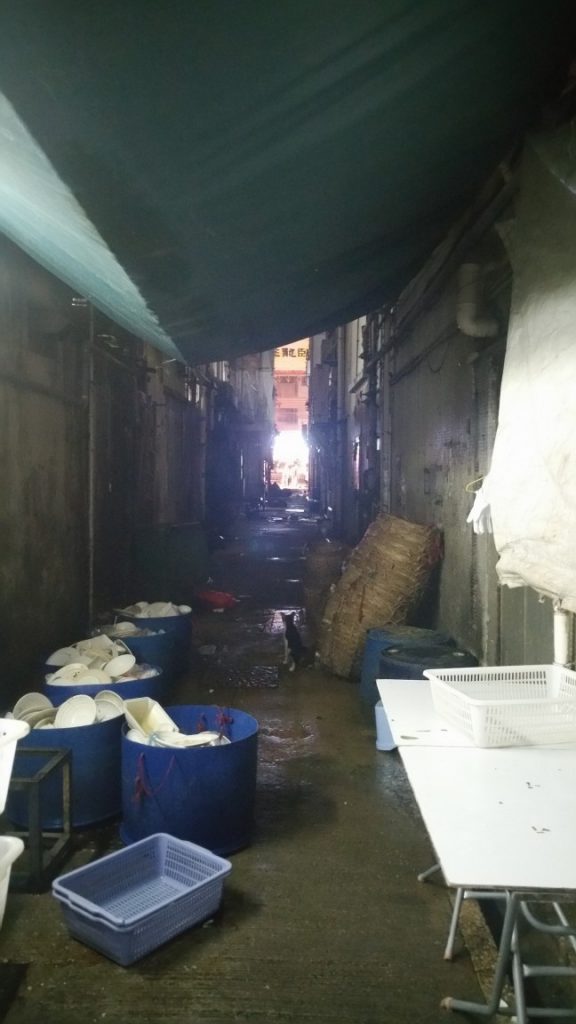 It wasn't that cheap but definitely reasonable.  And it was absolutely delicious.  I love chinese street food and was addicted after the few days I spent in Shanghai.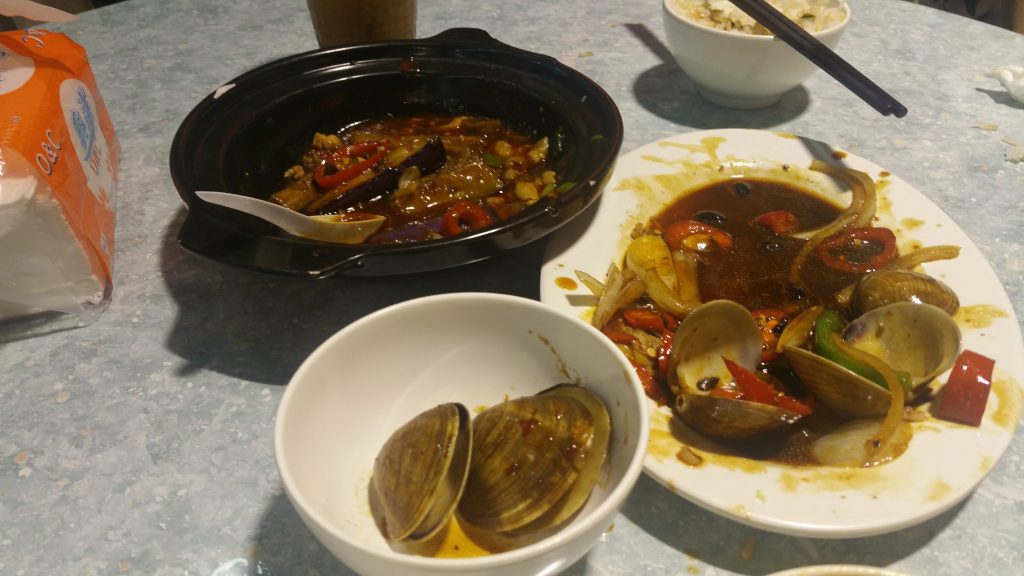 This fish was my favorite dish.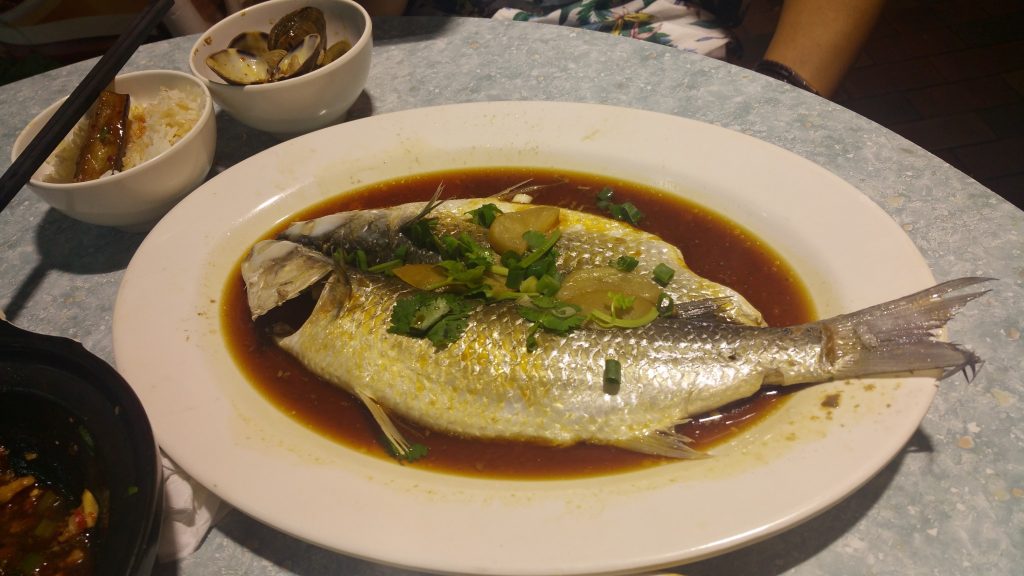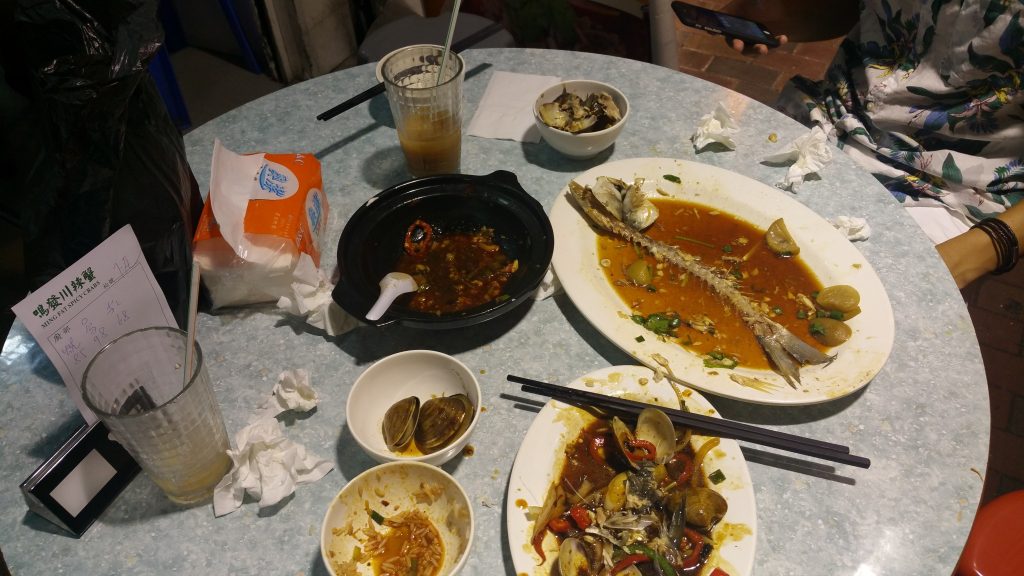 Final exams finished up and the program was over.  Everyone was headed home but I still had a few more days until my flight and my friend that I mentioned earlier who lives in Hong Kong was kind enough to let me stay with him for the remaining two nights.  He lived at a really nice apartment type complex that was a 40ish minute bus ride from the city.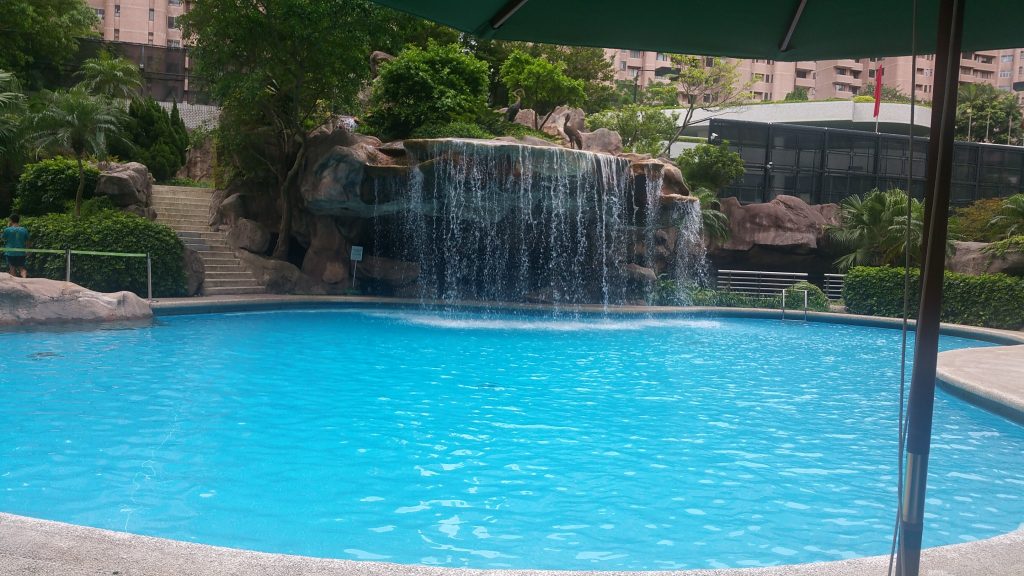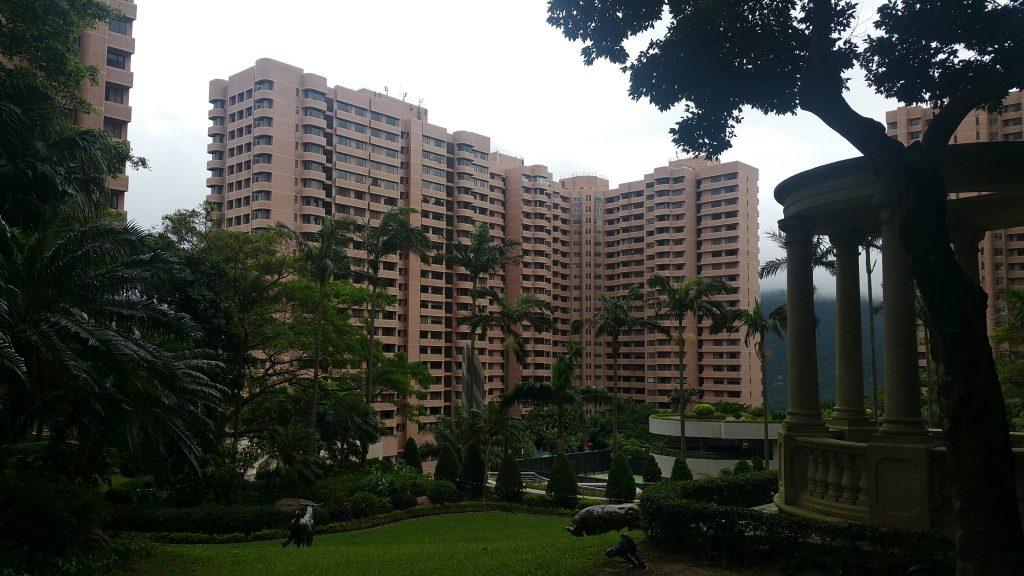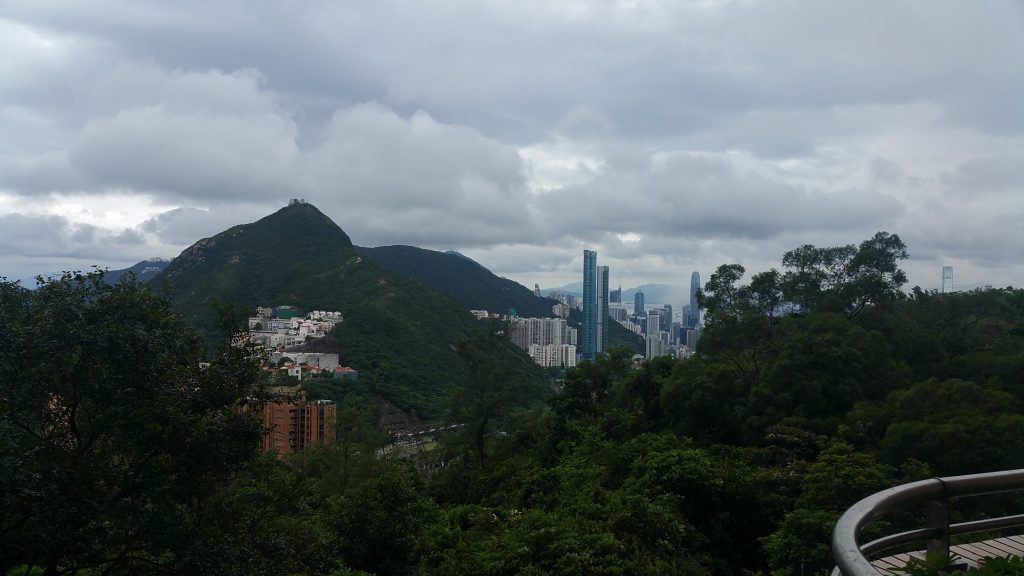 His mom was super nice and treated me with great hospitality.  Here is a home cooked meal she made for us.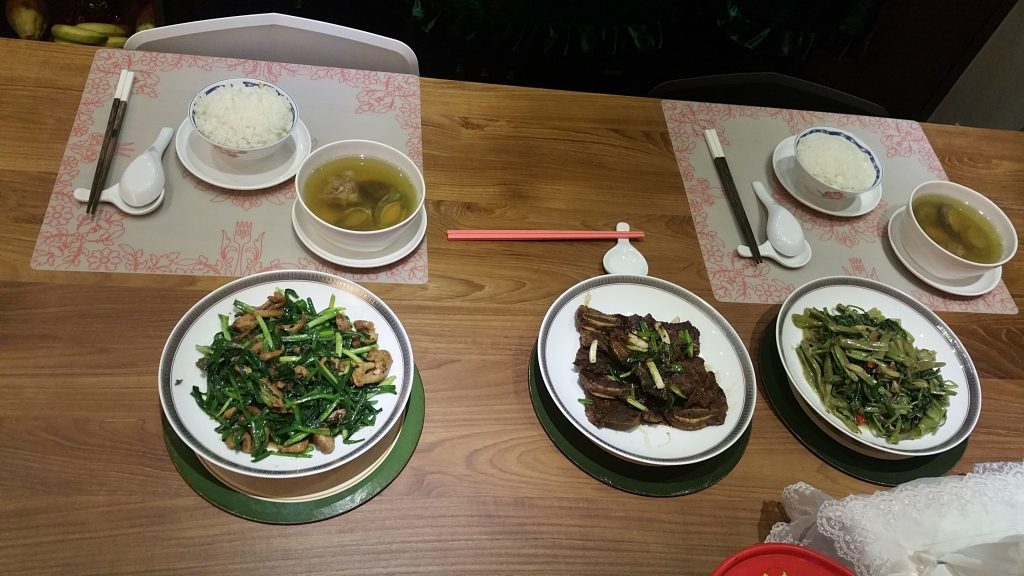 I went into the city for some last minute exploring and souvenir shopping on my last day.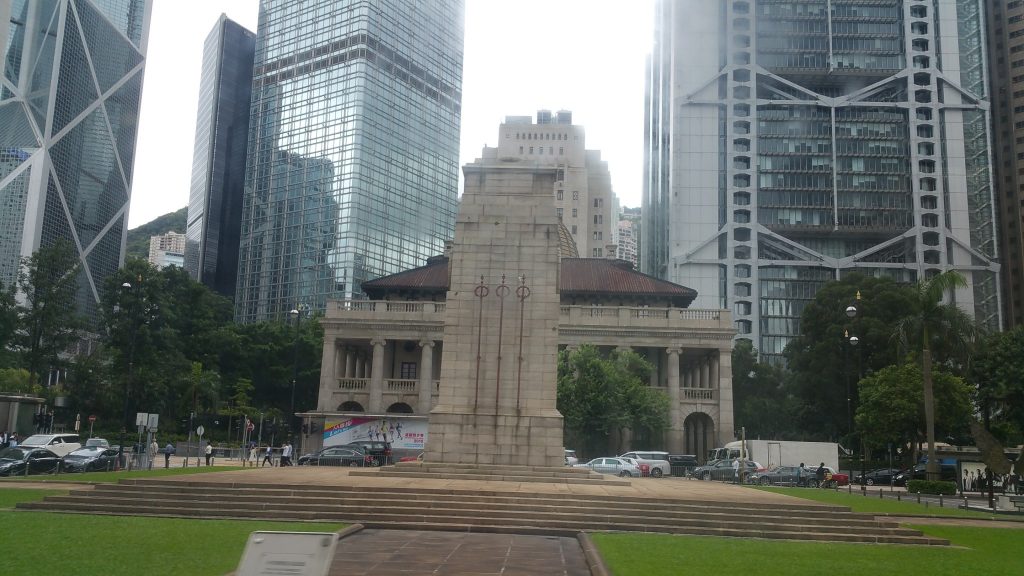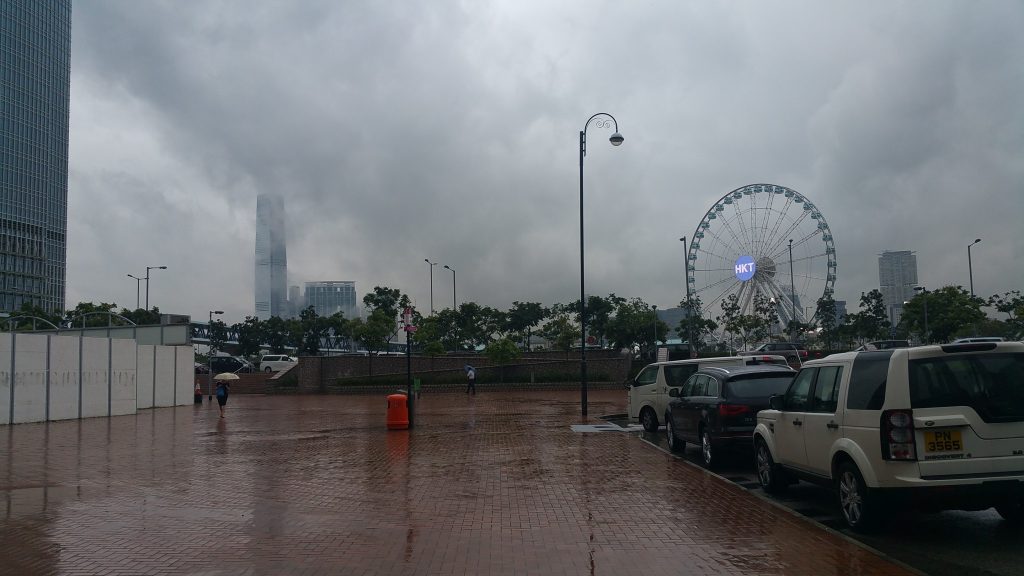 It was time to finally fly home.  A very bittersweet feeling as I was sad to leave Hong Kong, but happy to fly Cathay Pacific business class again thanks to my dad's miles!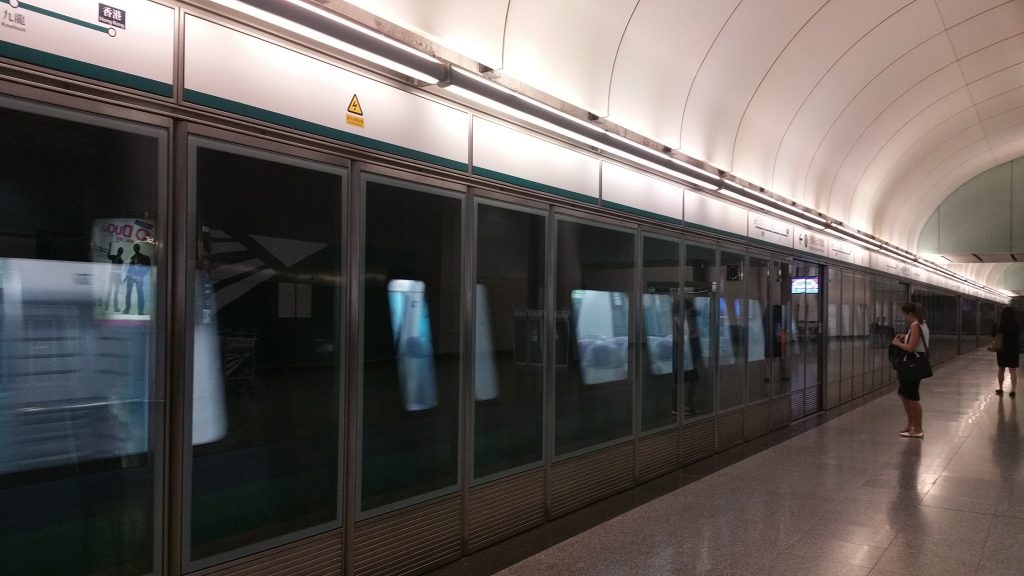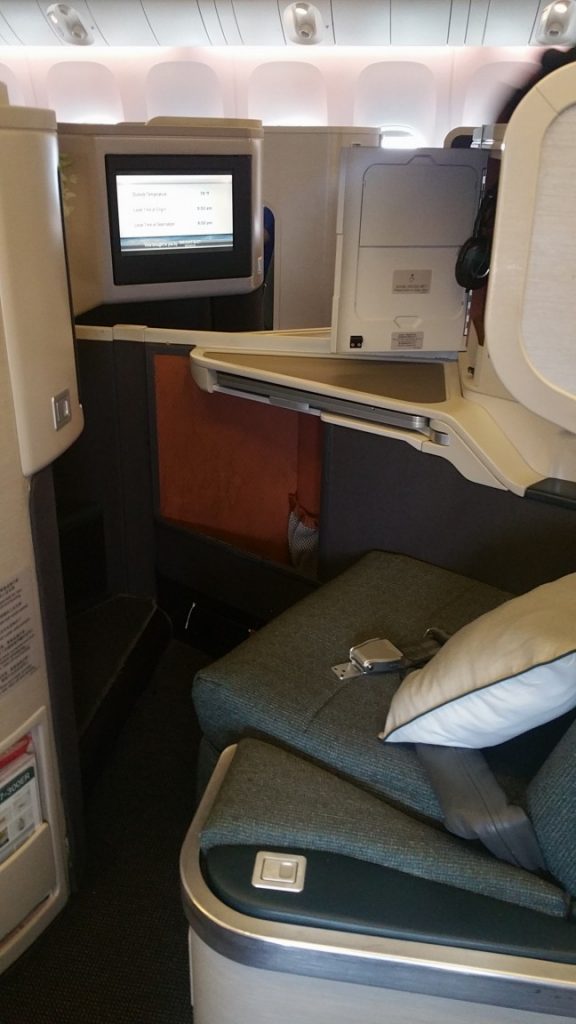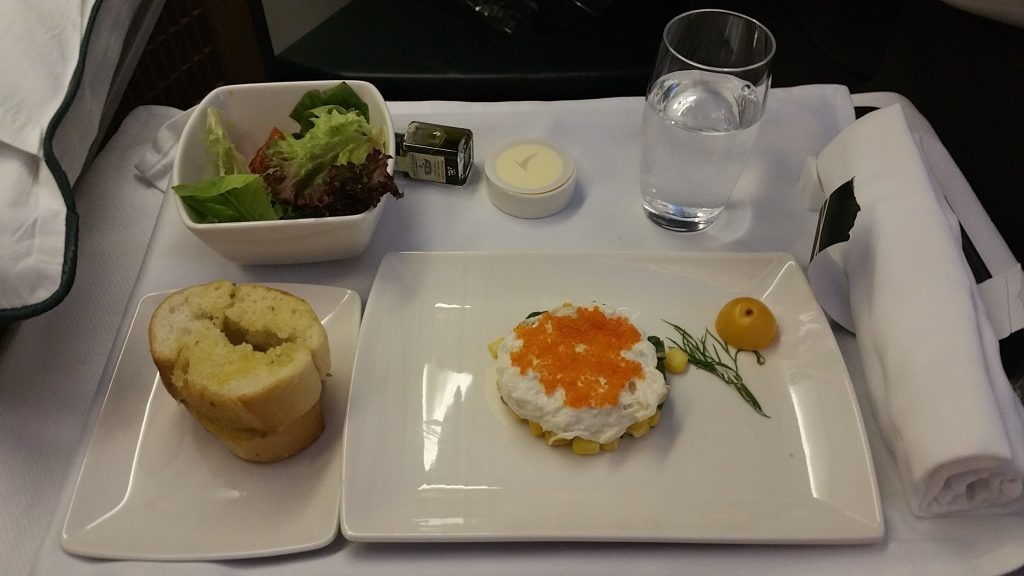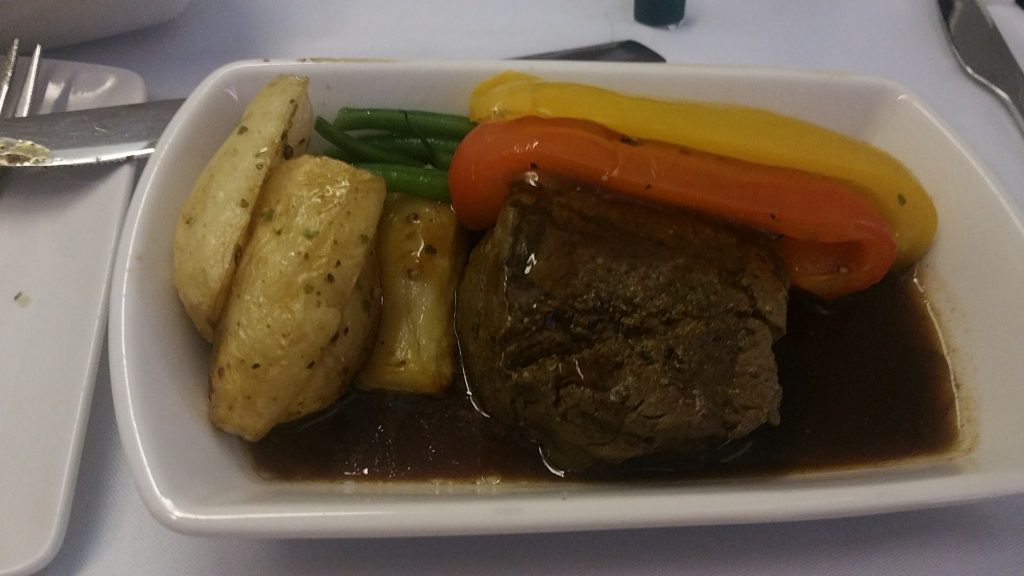 I accidentally slept through one of the meals but good thing they had burgers made to order.  Cathay Pacific's business class is top notch!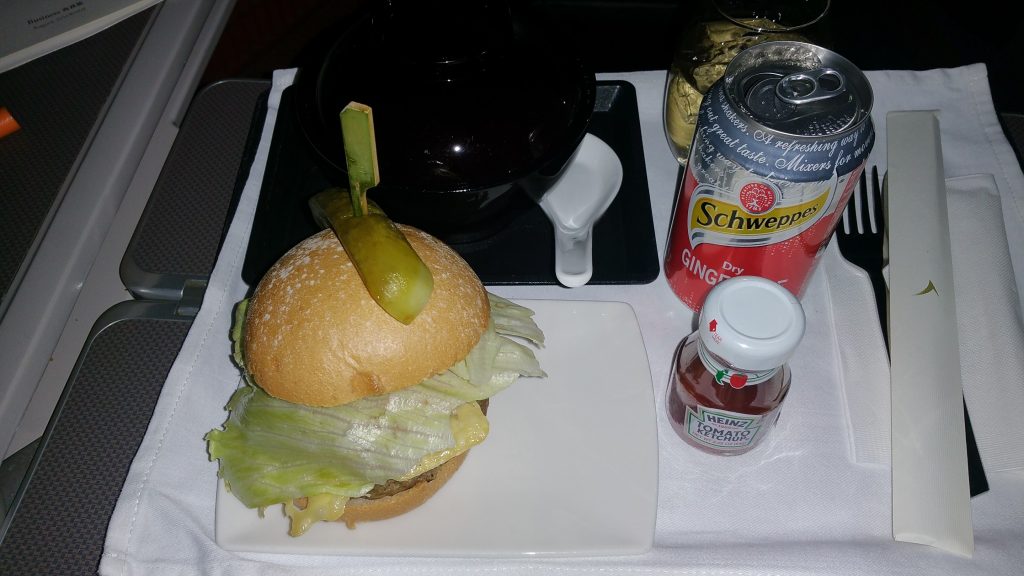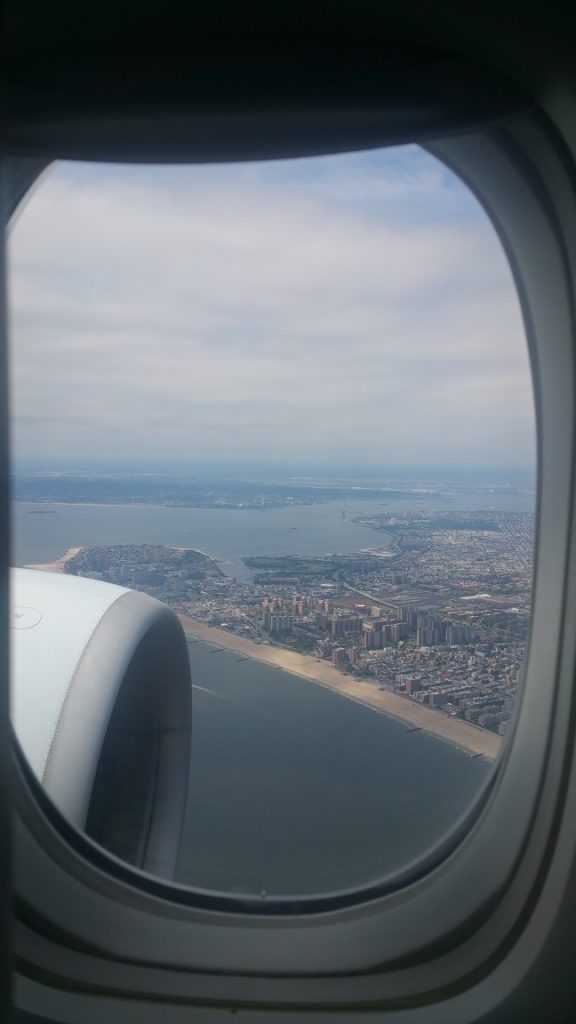 JFK landing, shuttle to La Guardia, and on to AA flight to Detroit. And it was all over.
I hope you enjoyed reading about my time in Hong Kong.  It's a city that I really love and made some of the best memories of my life.
Check out my updated blog lists: Blogs I Love, Blogs I Like, Blogs To Ignore
TBB
travelbloggerbuzz@gmail.com
Follow TBB on Twitter @FlyerTalkerinA2
You can subscribe to TBB below, winners only!
Opinions expressed here are author's alone, not those of any bank, credit card issuer, hotel, airline, or other entity. This content has not been reviewed, approved or otherwise endorsed by any of the entities included within the post.