TBB: This is a report by my son of his experience flying Cathay Pacific business class from Hong Kong to Narita, Japan and his time in the Cathay Pacific lounges in the Hong Kong airport. I told him to look at One Mile at a Time for reference and be like him #notreally. Yes, I pay him so click my links lol.
TBB Blog Mission: To Entertain. Educate. Inspire. In That Order!
During my time studying abroad in Hong Kong, I went on several side trips.  One was visiting a good friend who was  vacationing in Tokyo.  This decision was made only a couple weeks before I wanted to travel so the tickets, even with budget airlines, were pretty expensive.  To help reduce costs,  my dad offered to use miles for one of the flights.  The only open flight was business class so, lucky for me, I got to fly business class for the first time with Cathay Pacific and experience their business lounges in Hong Kong International Airport. [TBB: 20,000 British Airways Avios were burned for a one way business class flight on Cathay Pacific from Hong Kong HKG to Narita, Japan NRT. Great redemption! He flew back on Hong Kong Express on his own dime. How was that flight son? His response "It sucked". #miles 🙂 ]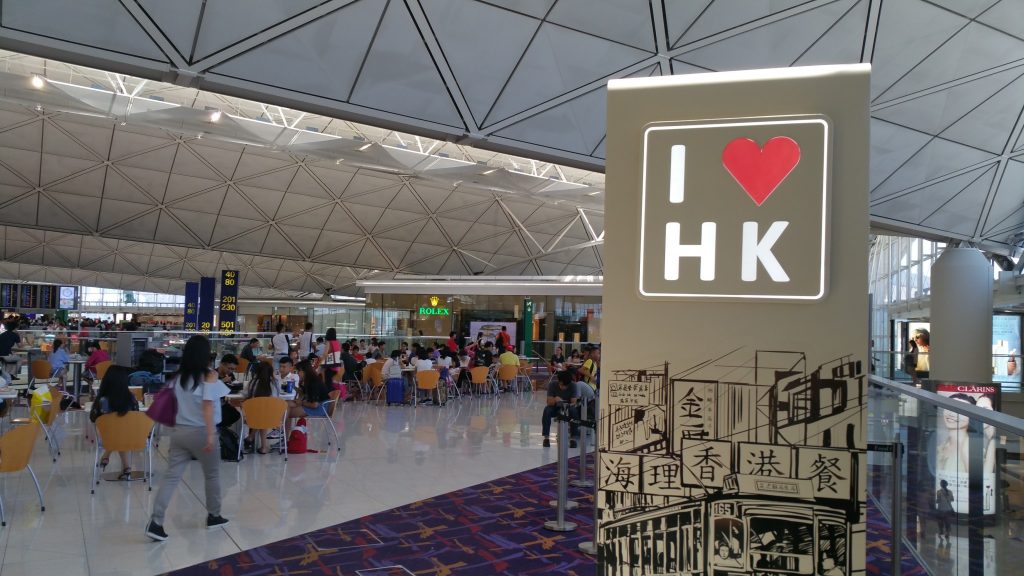 The first lounge I visited was The Wing.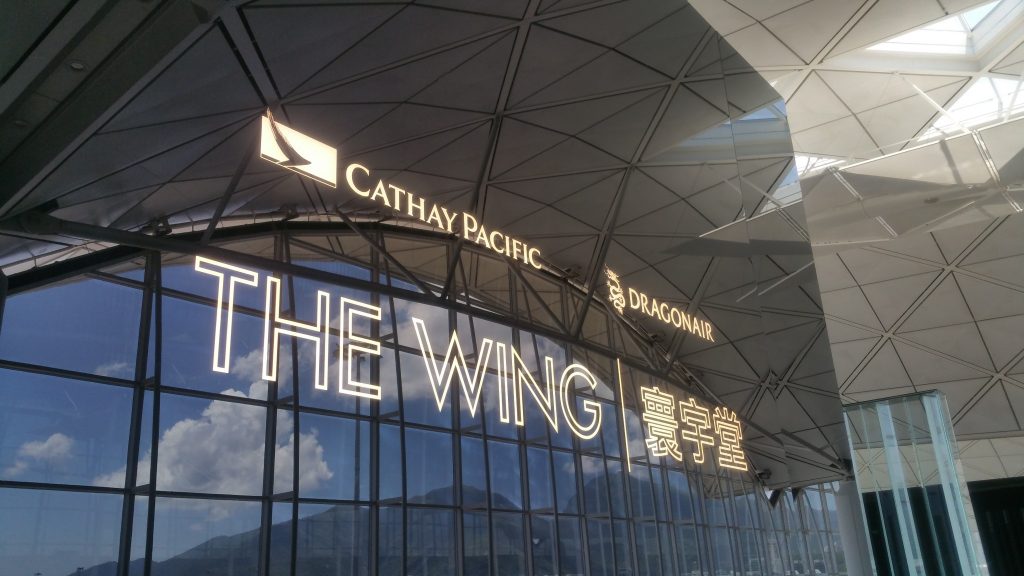 There are two sections of The Wing:  First Class and Business Class.  I first approached the First Class area and they did not let me enter and said I had to walk all the way to the other entrance which was a couple minutes away.  Fair enough.  They also said I couldn't take pictures but I snuck one anyway.  The things I do for this blog…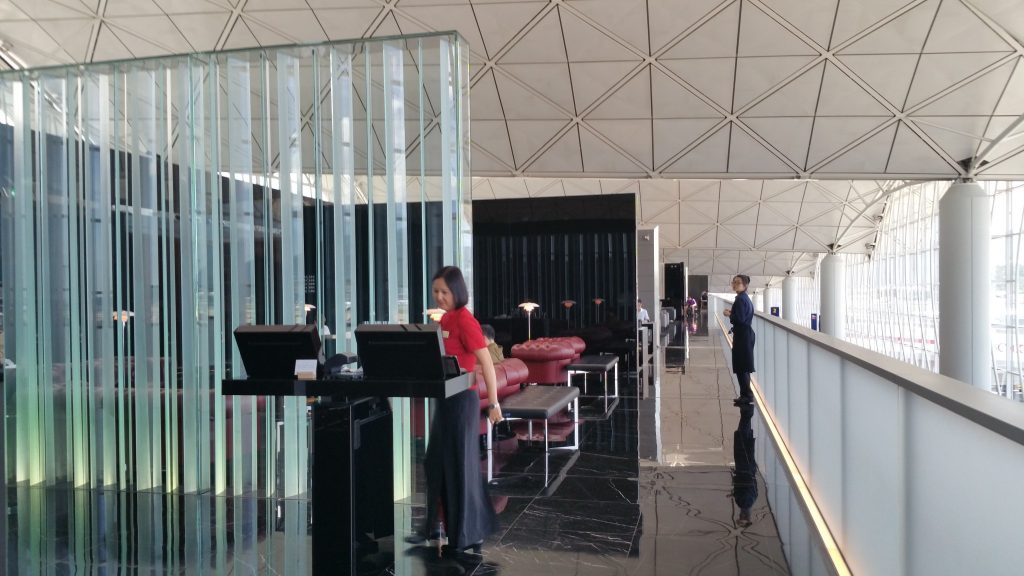 Walking to the other entrance.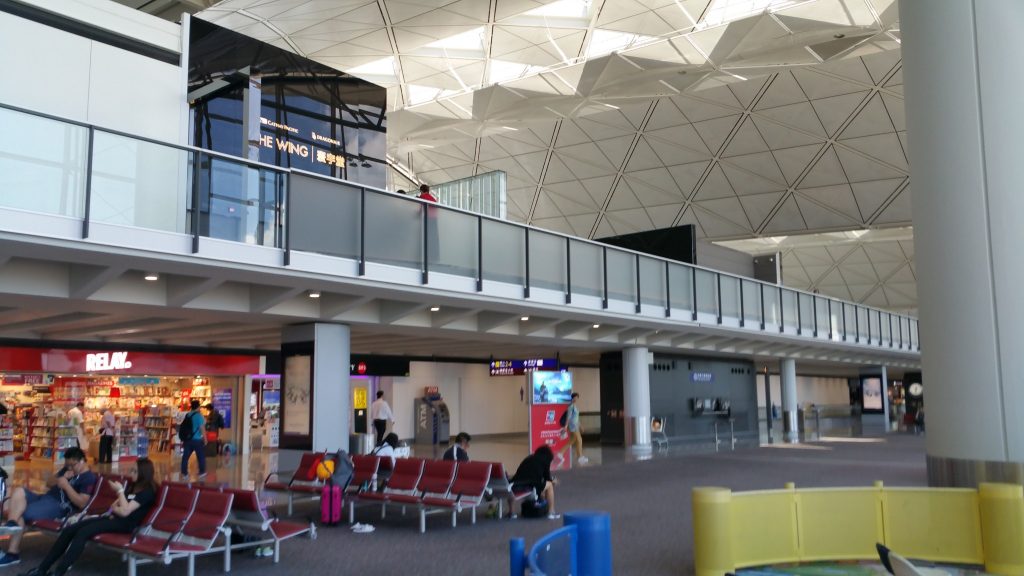 I was immediately impressed from the moment I walked in.  Great selection of food, service, and relaxation areas.  Here are pictures of the first floor.  Along with computers and showers, there was a small selection of drinks and snacks.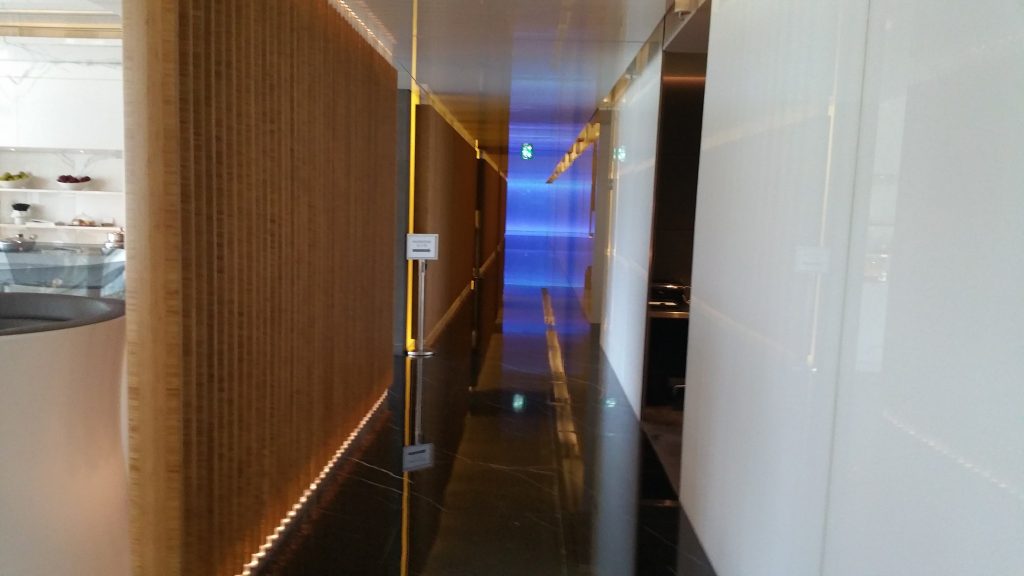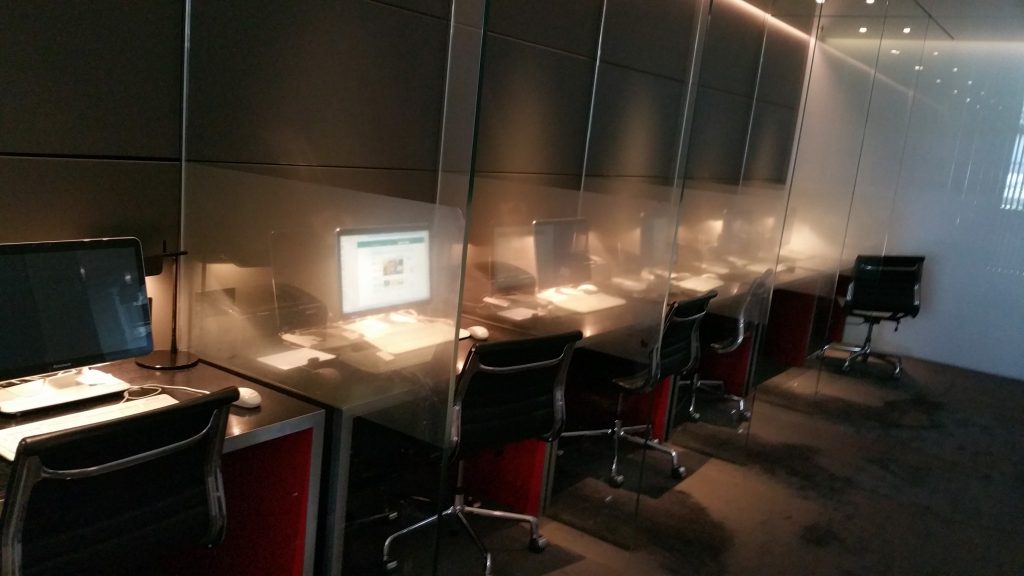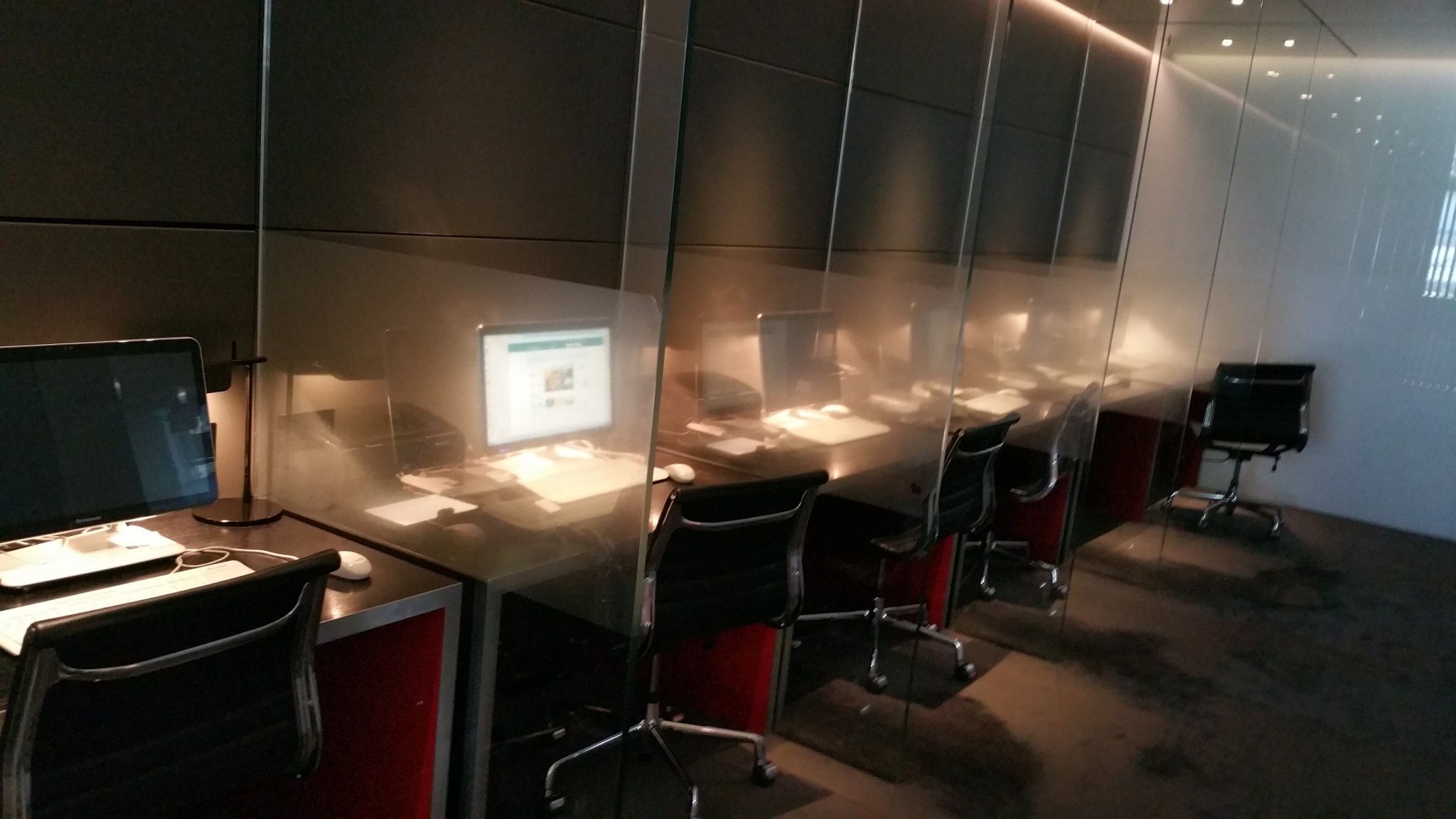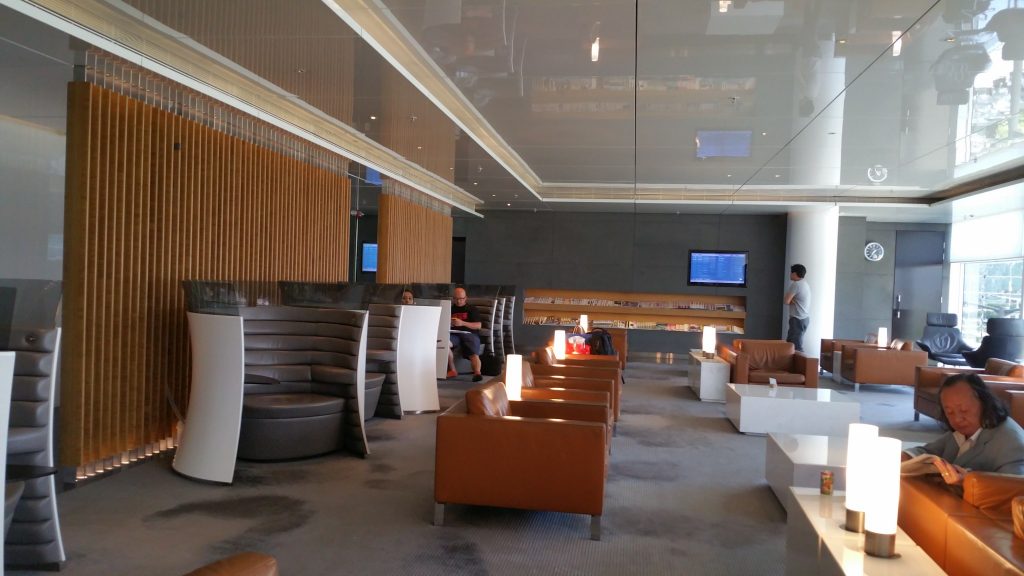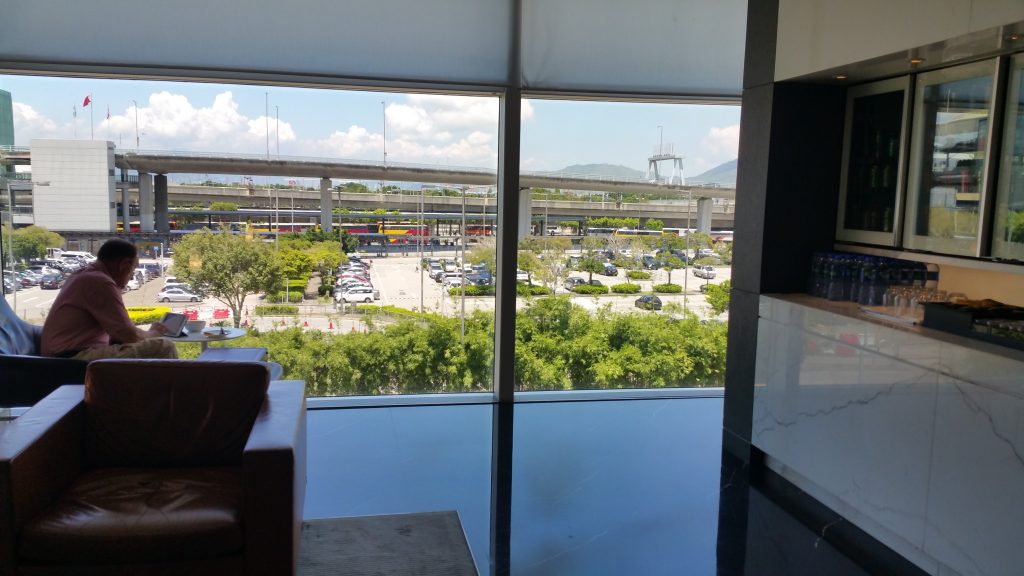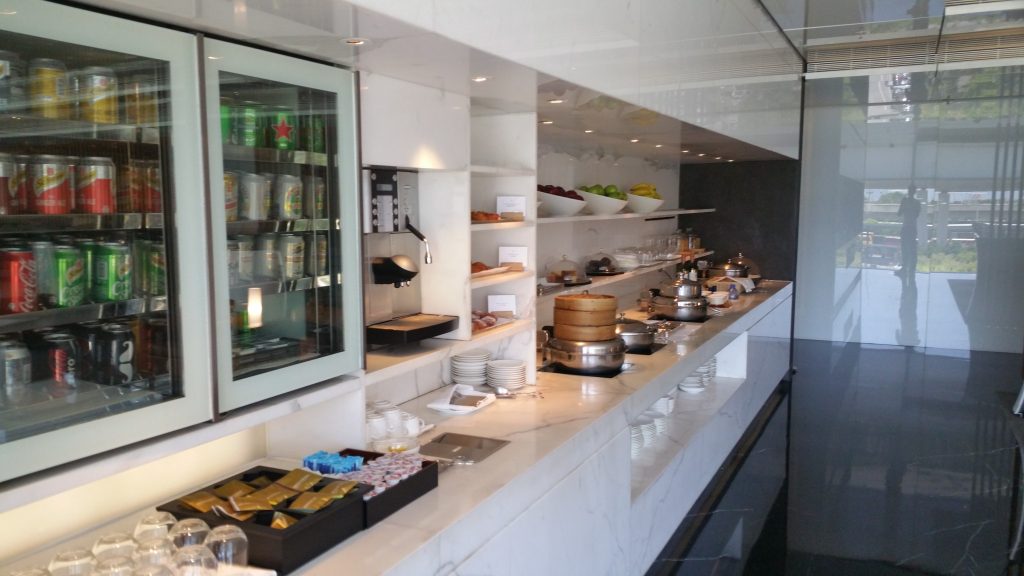 Now on to the bigger and better second floor.  There was much more food and drinks, including a very nice open bar.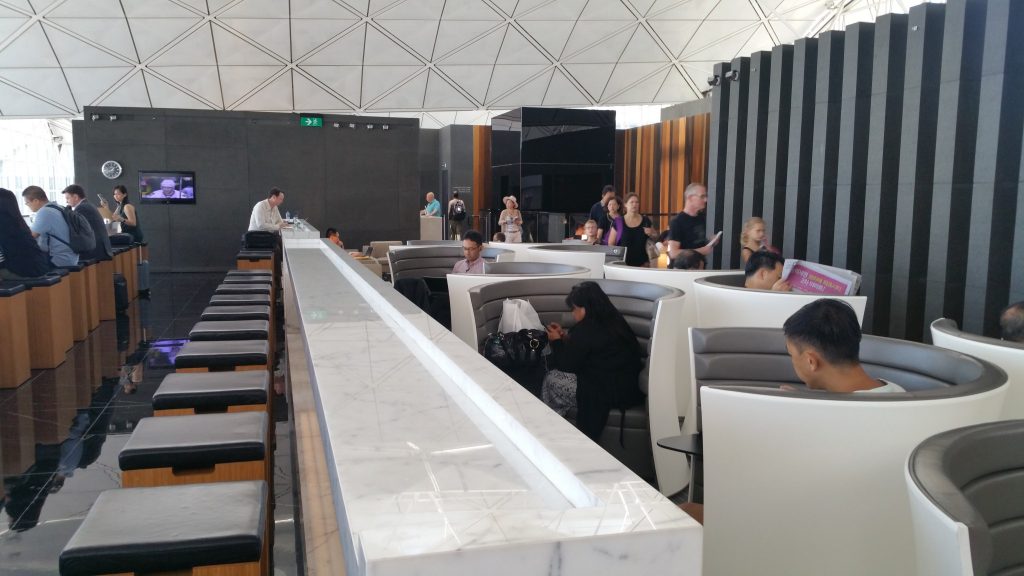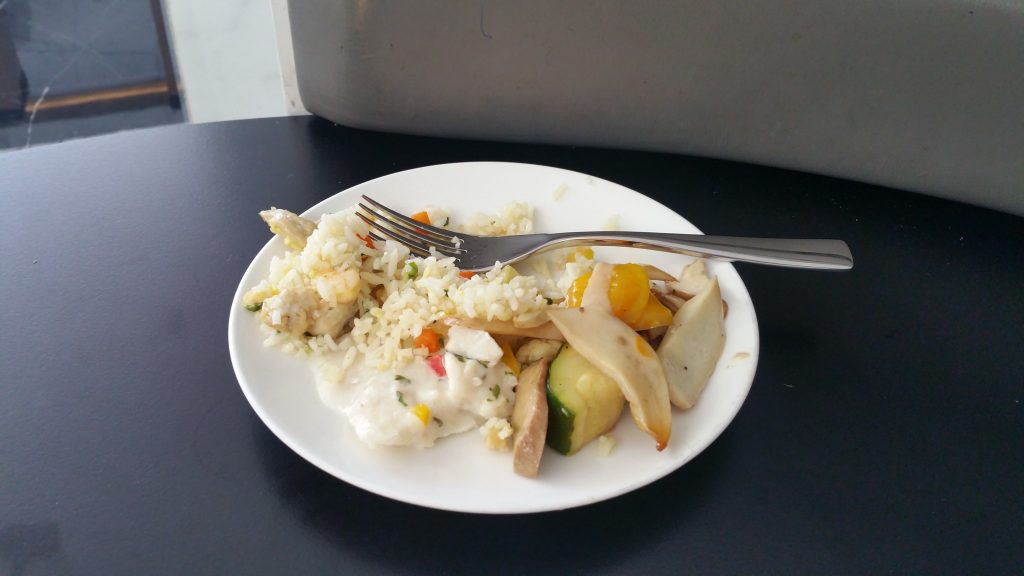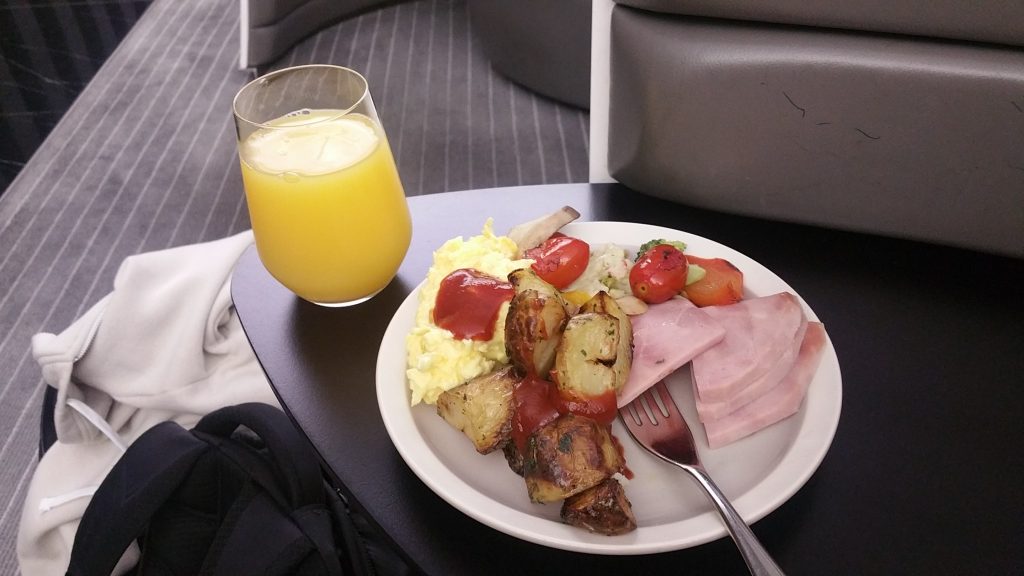 The second floor also had a noodle bar but I chose to try the noodles at the next lounge instead.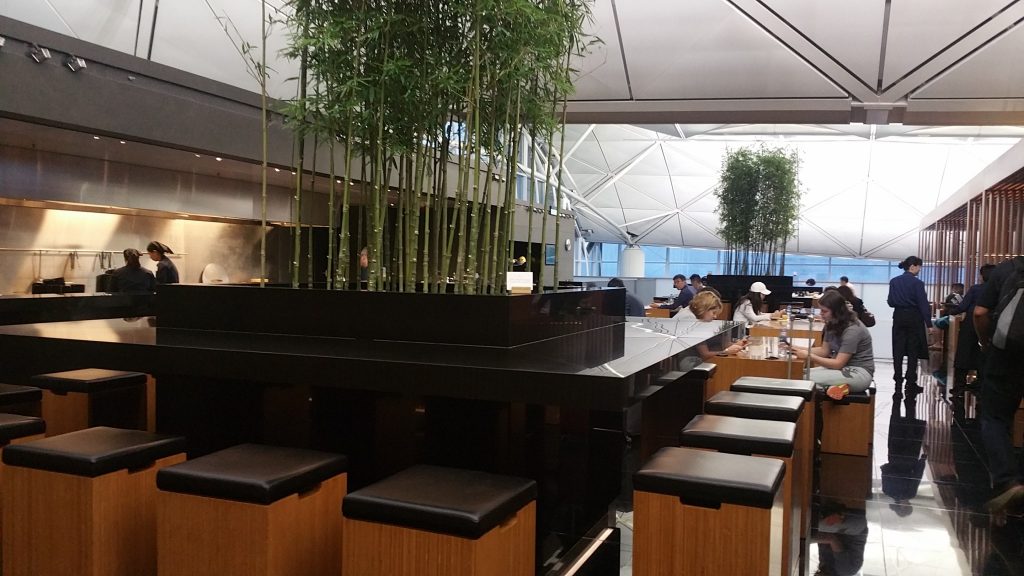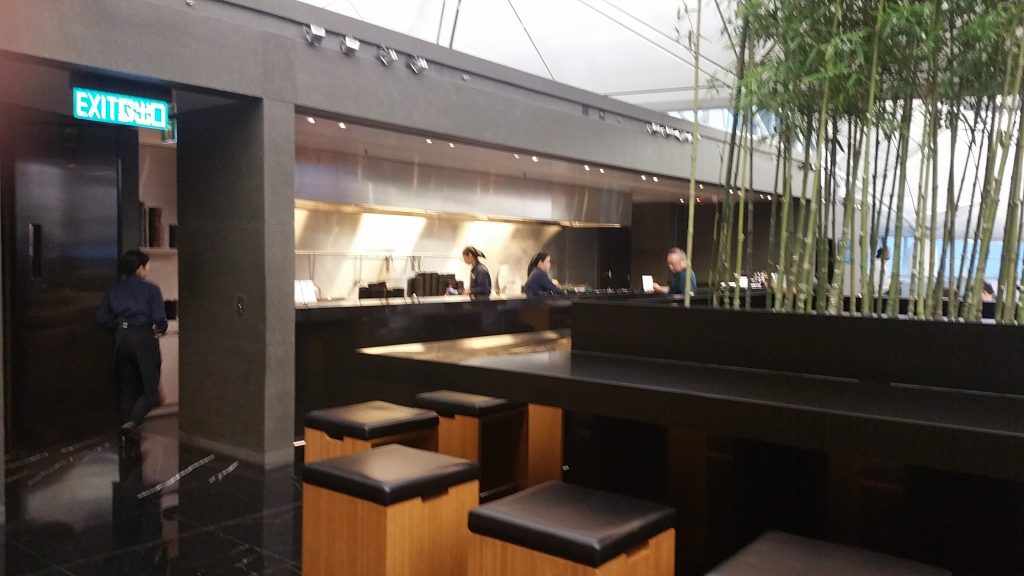 View from The Wing  [TBB: Is he messing with me? ]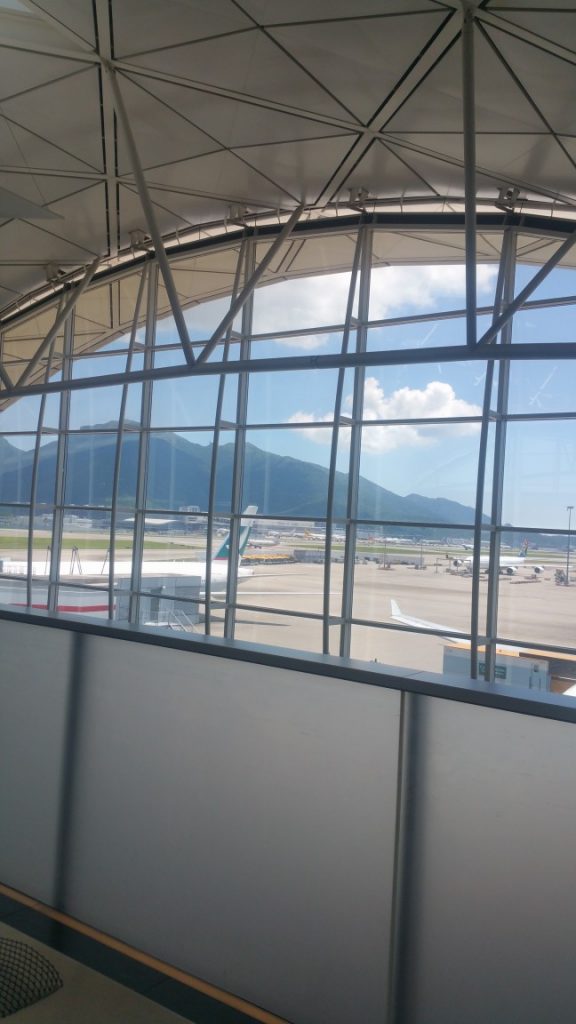 Onto the next one:  The Pier.  This was the newest of all of the Cathay lounges and was closer to my departure gate, so I spent more of my time here.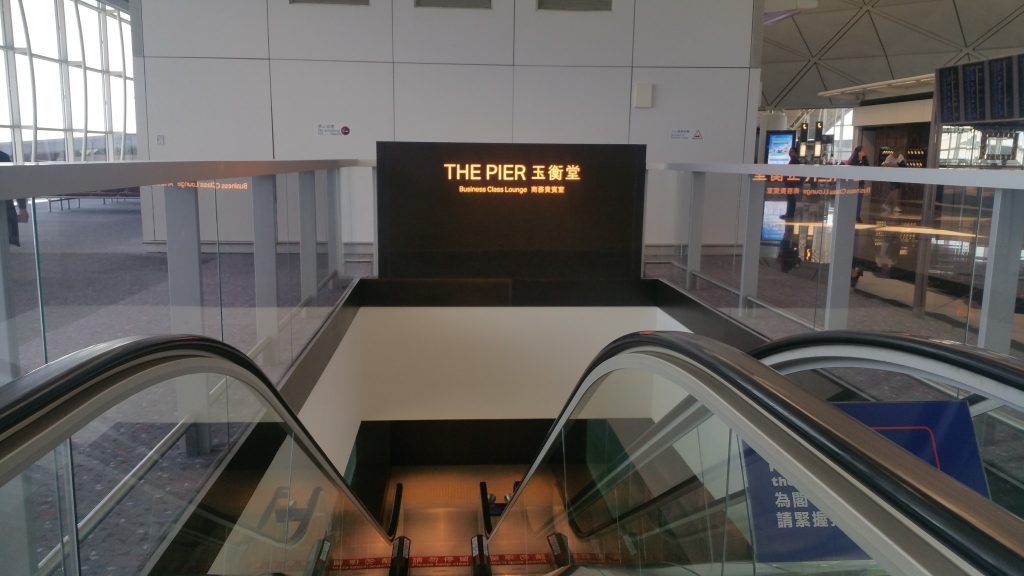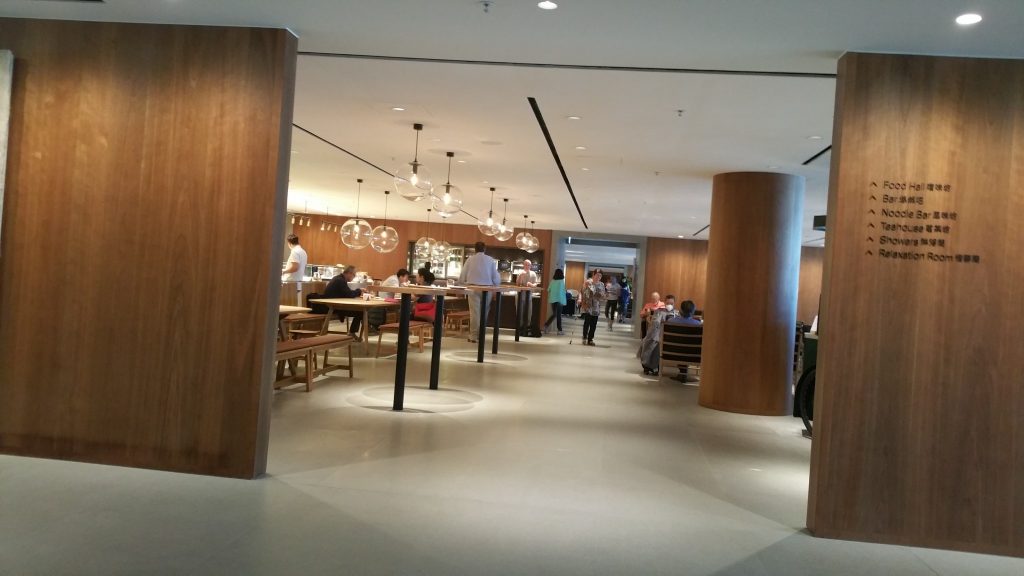 This lounge was not only nicer than The Wing, it was one of the best lounges I have ever been in!  There was huge and quality food selection that also included a noodle bar and Chinese dim sum!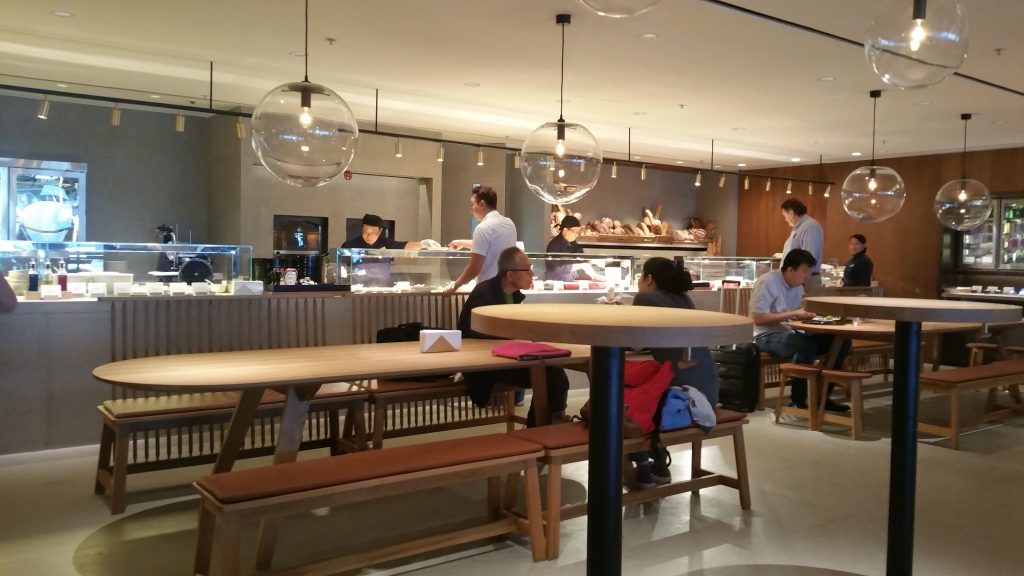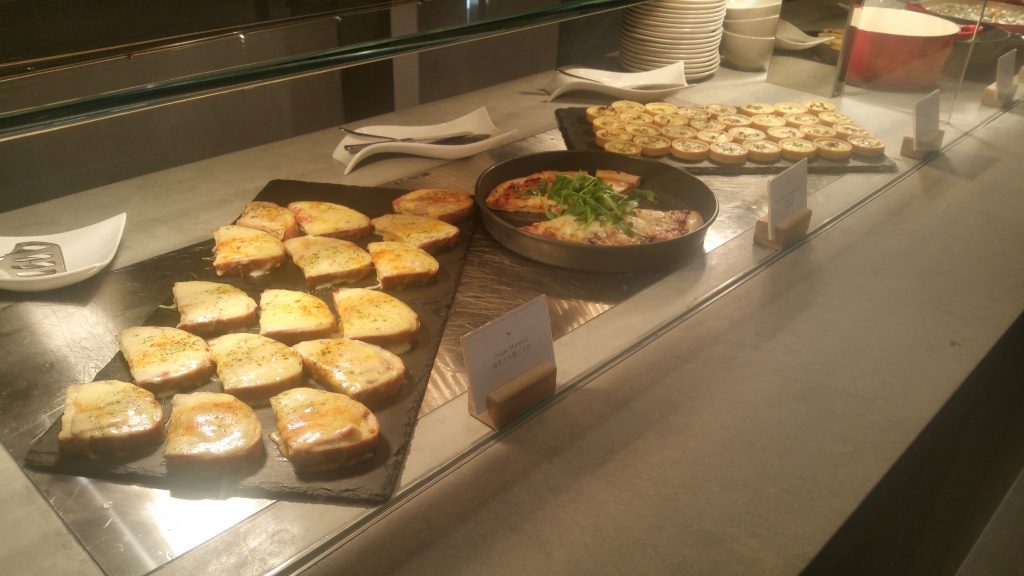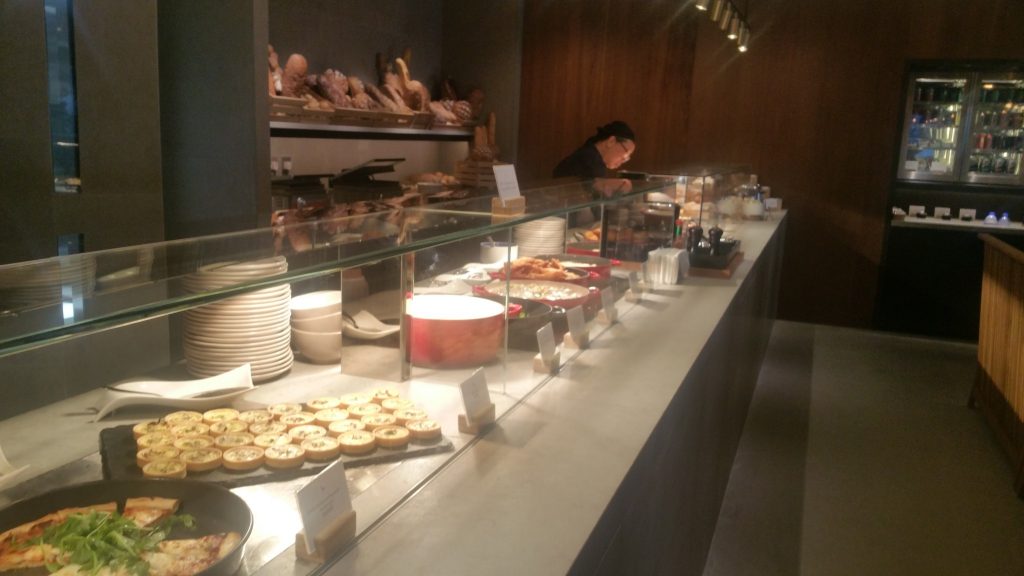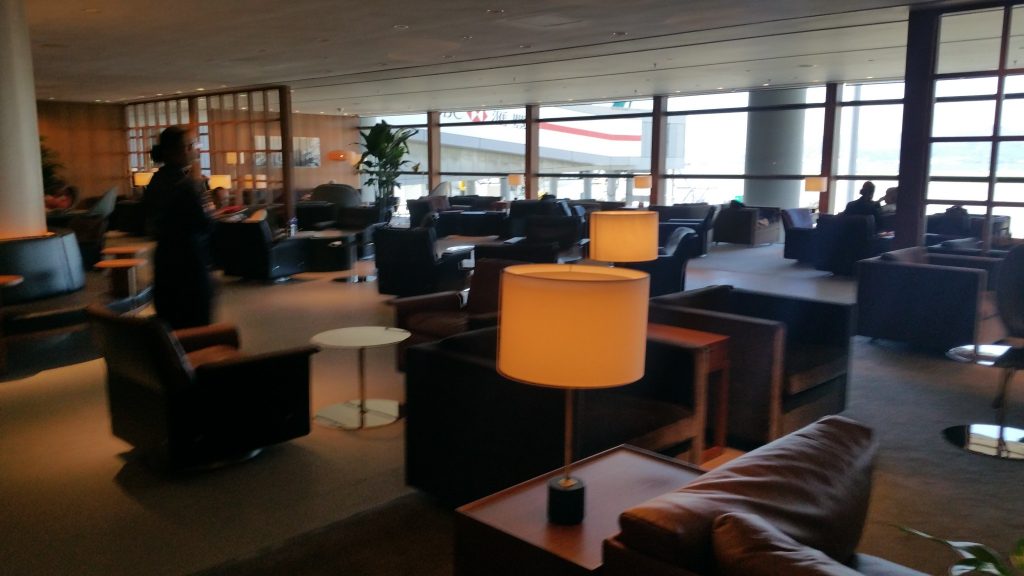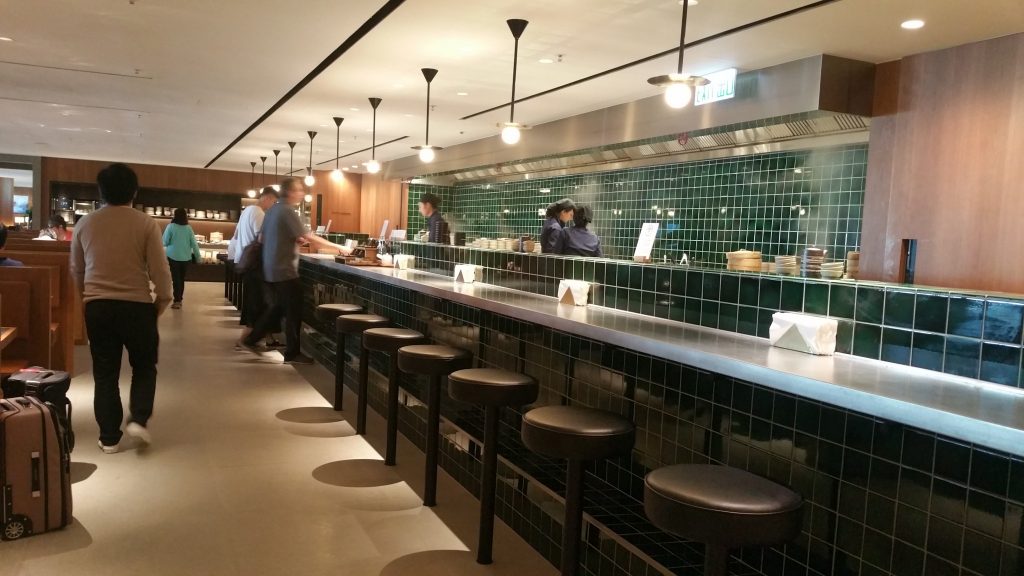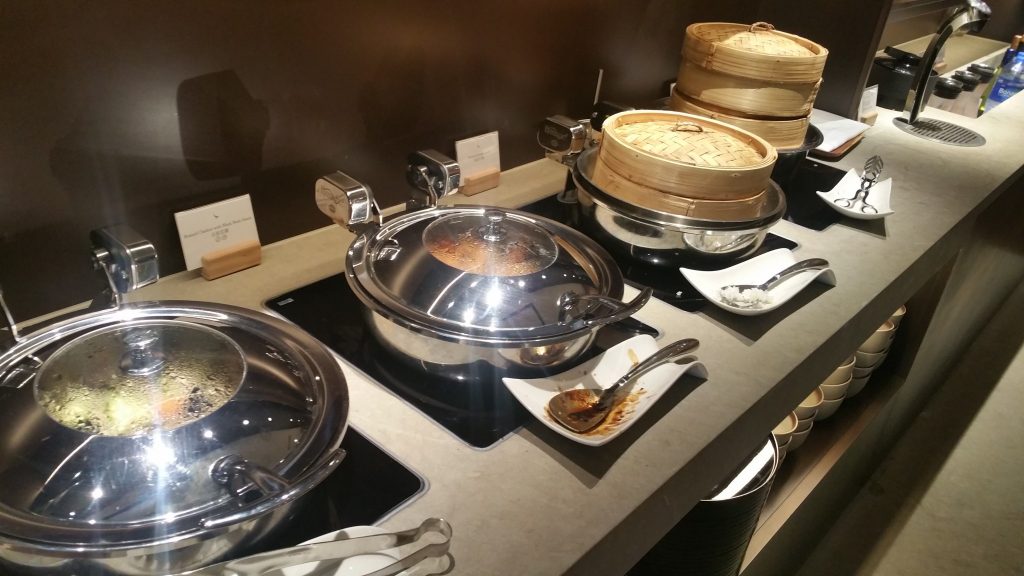 Dim sum and noodles: a perfect pre flight meal.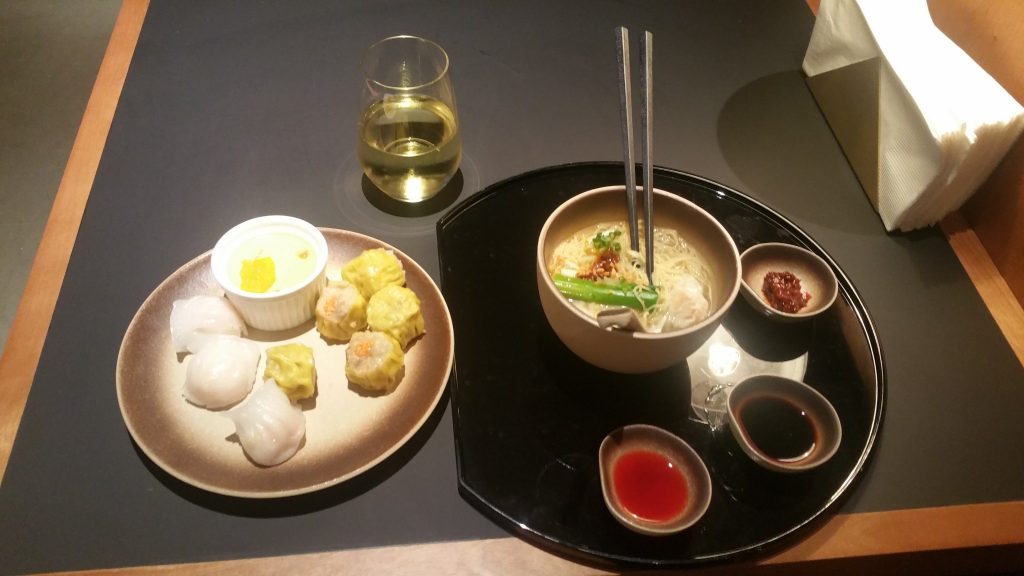 There was also a tea bar.  A unique addition but it was pretty empty and didn't seem like it was worth it.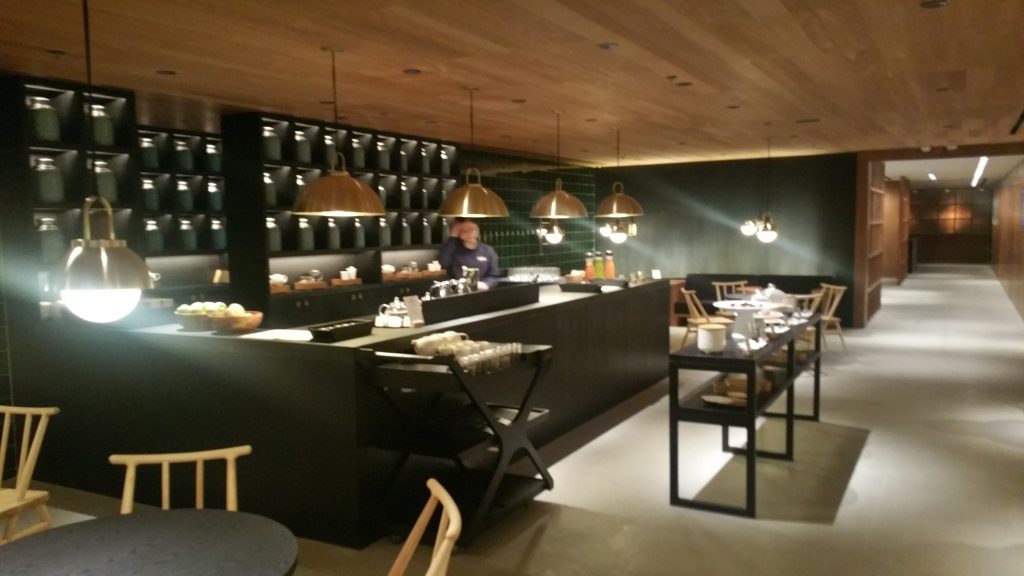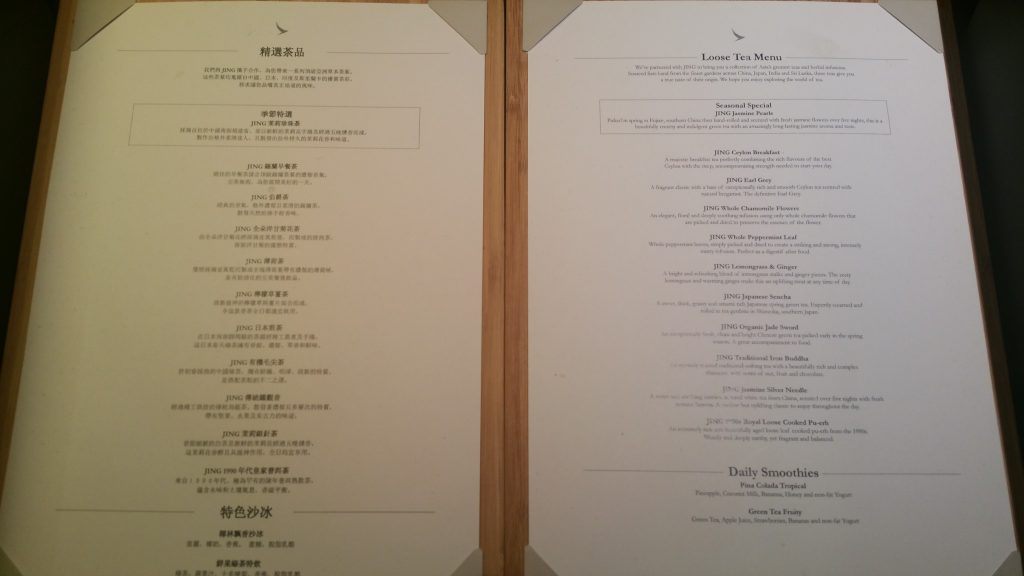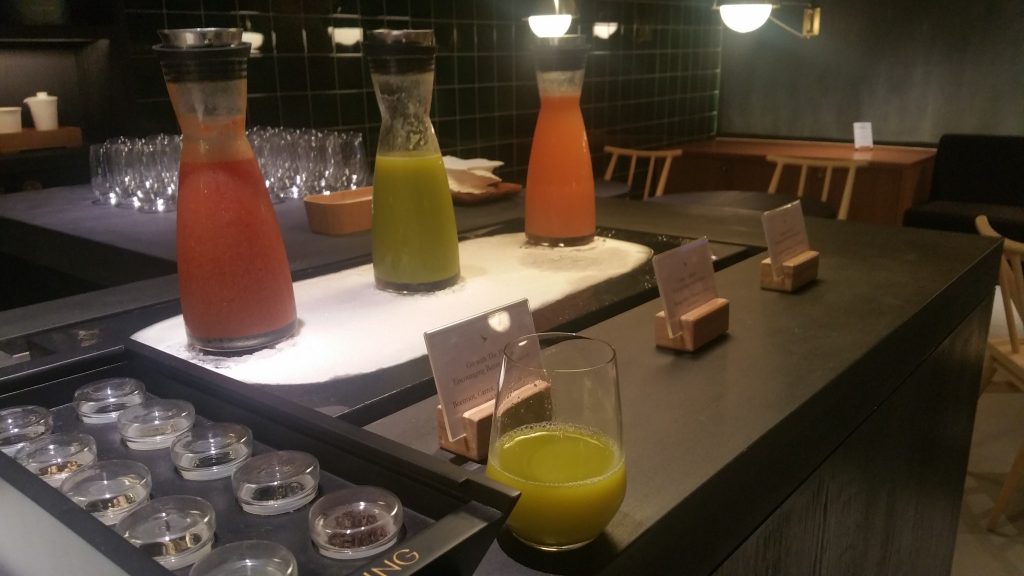 Relaxation area: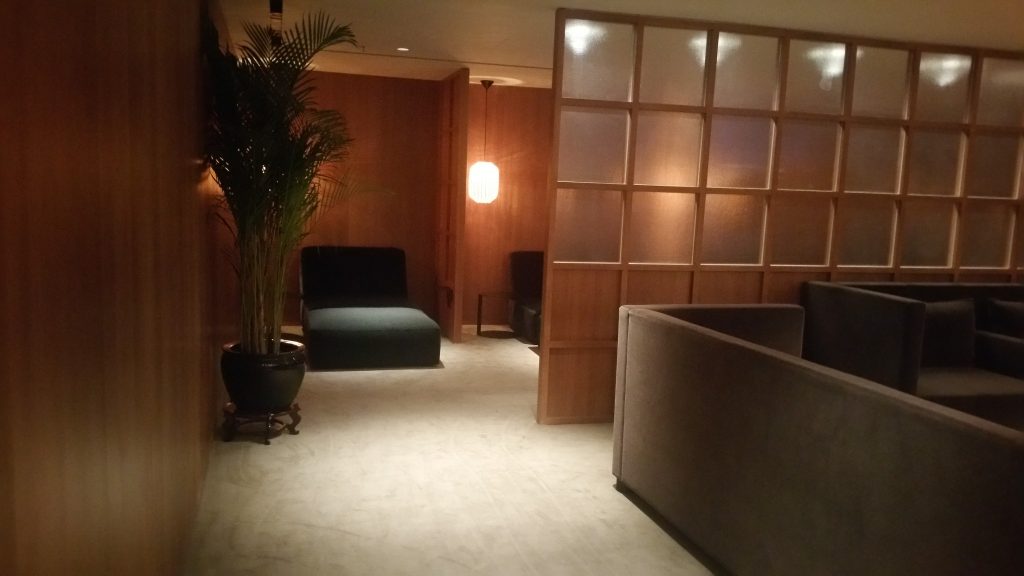 When it was time to leave for my flight I felt sad that I didn't have more time to relax and chow down.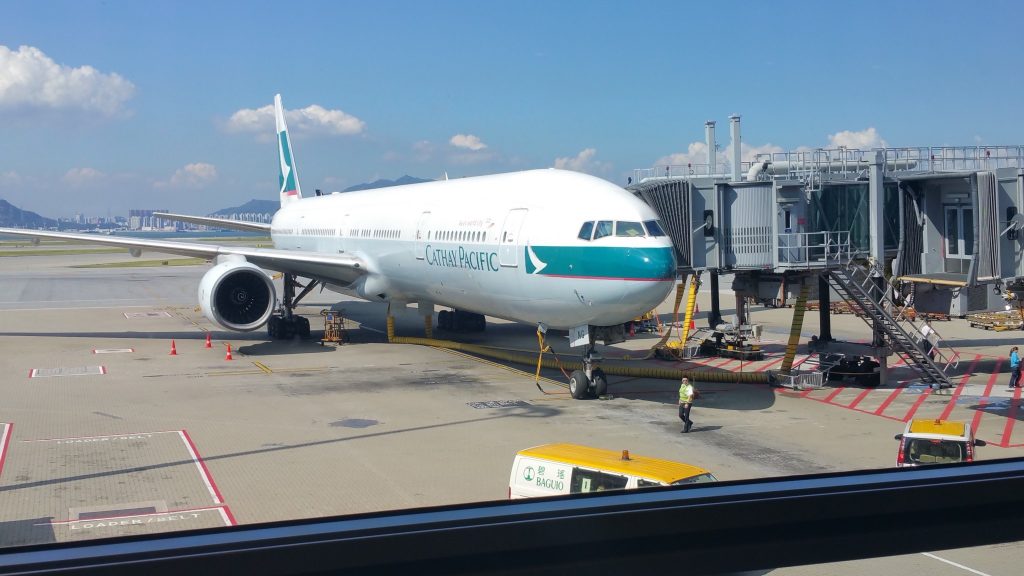 Flying business class is definitely something I could get used to!  I was very comfortable in my seat and as soon as I sat down I was offered a glass of champagne.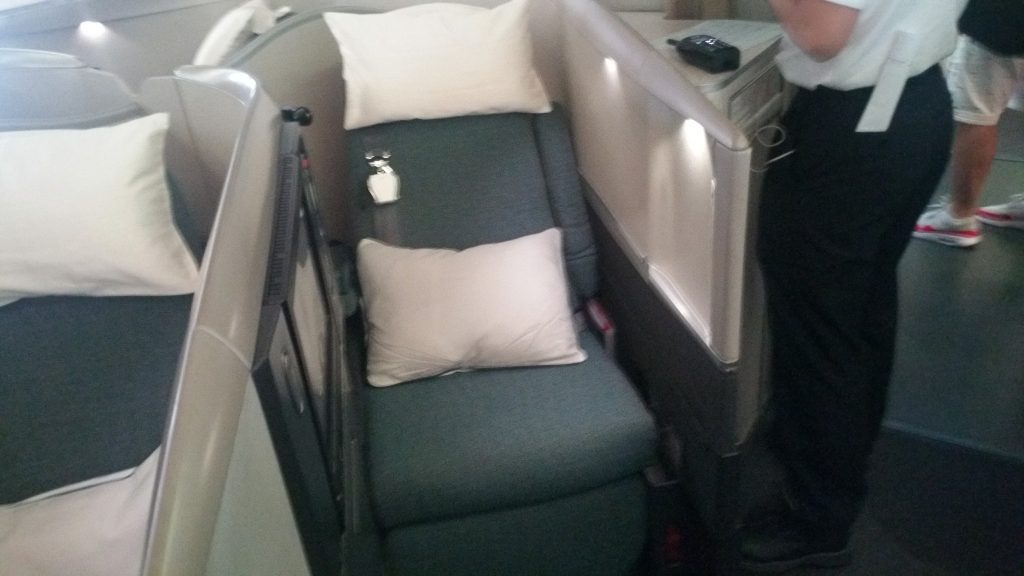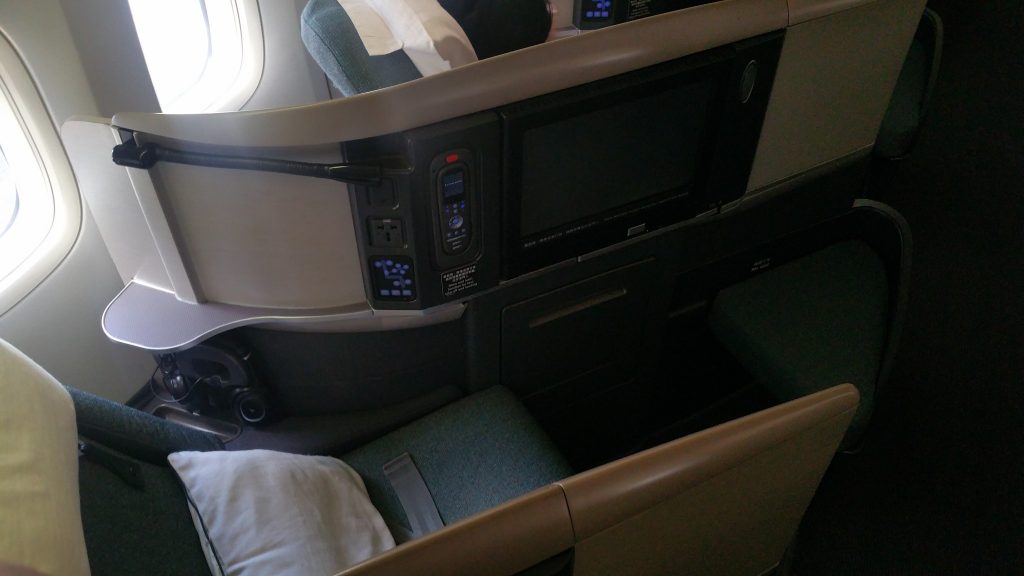 A delicious three course meal followed.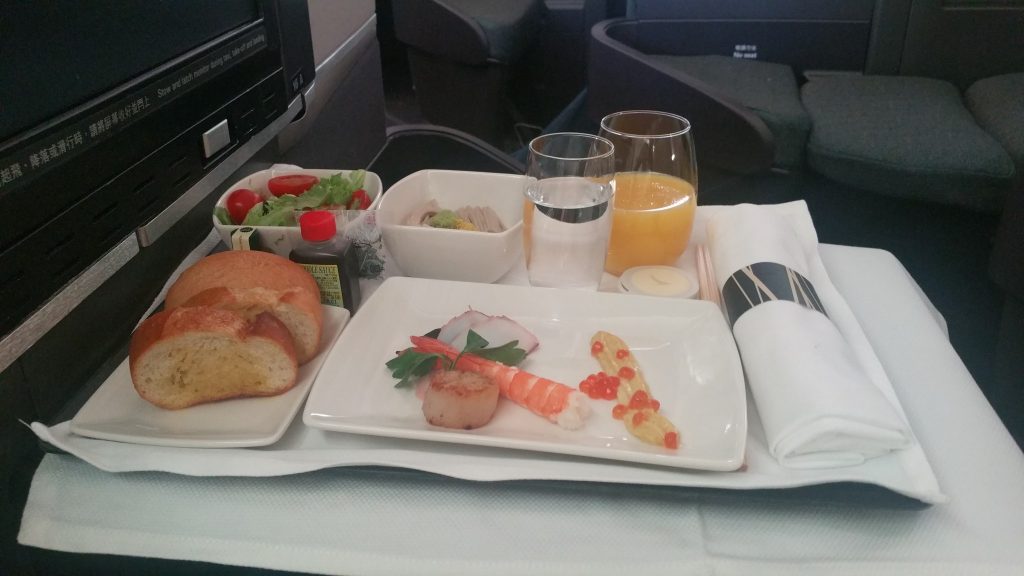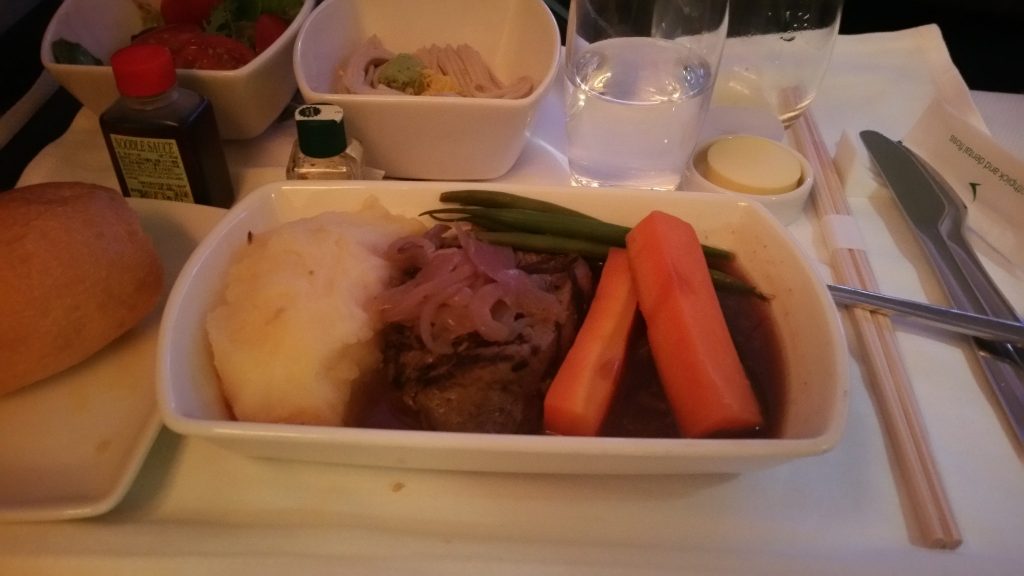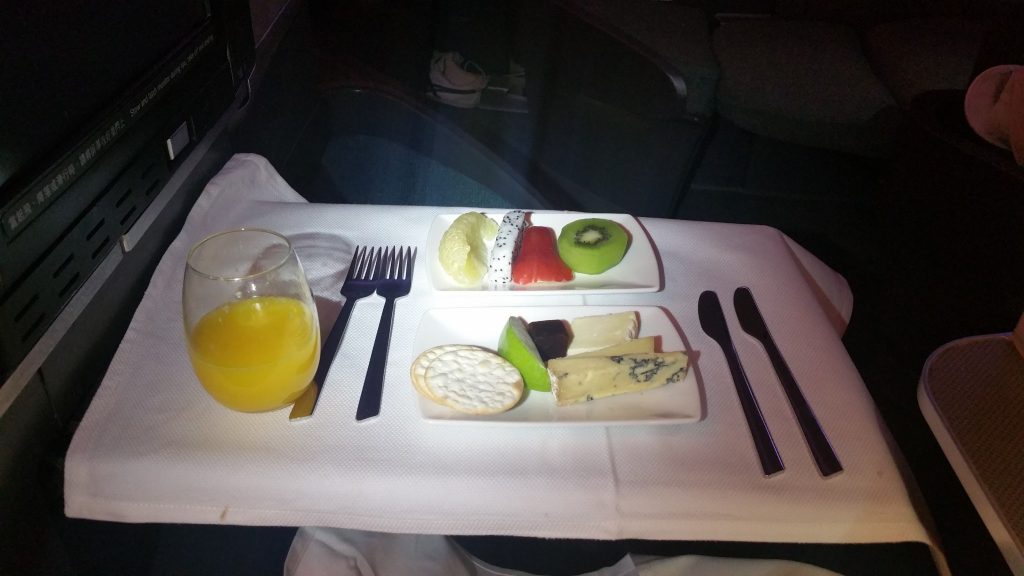 There was even delicious royal milk tea flavored ice cream to order.  Overall I was very happy with Cathay Pacific.  The food was great, as was the service.  Flying business class is awesome, I hope my dad gets more miles!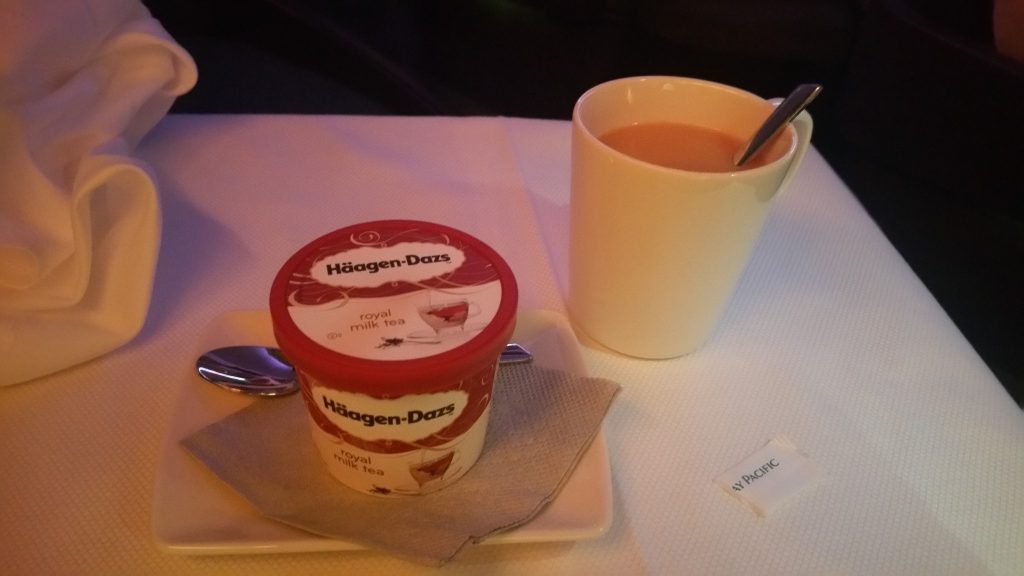 Please help bloggers you appreciate & make a positive difference in your life by spreading the word about their blogs, emailing and commenting and using their few $ links, thank you!
TBB
travelbloggerbuzz@gmail.com
Follow TBB on Twitter @FlyerTalkerinA2
You can subscribe to TBB below, winners only!