The latest on the Chase Sapphire Reserve insanity gripping the nation, visit the strangest tourist attractions, say WTF with sex robot brothels, remember Cranky Flier's five funniest posts, touch on the latest deal killed by bloggers, consider the US Bank Flexperks cards due to their Olympic bonus, and we end it with talk about millennials and credit cards.
TBB Blog Mission: To Entertain. Educate. Inspire. In That Order!
As you know, we are hosting the daughter of a family friend from my hometown in Greece over the next few weeks. Blog is taking a step back. Which is probably a good thing. Priorities! So excuse the usual order of links and the shorter length of a post. Thank you for reading and your support and your kind words.
Speaking of priorities, if this hobby ended tomorrow (it won't), the consequences are probably just fine, we have all gotten way too entitled (hmmm, that word again) anyway over the past 15 years or so. It still hurts me to see that the fruits of this travel hacking hobby are enjoyed by mostly well educated and higher income folks on the backs of people who are not as educated who the banks take advantage of. I compensate for that somewhat by knowing that my audience is more advanced and can handle the credit card shuffling and knows what destruction debt can unleash to humanity. I could not sleep at night if I was The Points Guy or Million Mile Secrets or the others listed here whose success is judged by how many credit cards they shoved down the throats of people who should NOT be involved in this! Ok, I better stop…
How to get approved for the Sapphire Reserve 100k offer?
Chase Preapproved & Prequalified Offers: The Difference, Avoiding 5/24 & Becoming a 2 Sapphire Reserve Household!
The world's strangest tourist attractions. Oh how I would love to pummel some bloggers with oranges!
Breaking News: Sex robots brothels are to become commonplace on the streets of Britain! I would love to go but don't like paying them confiscatory fuel surcharges lol.
The amount of interest for the Chase Sapphire Reserve card is %#$@ing unbelievable!
I was not surprised at all that Radpad backed out of the deal to let you pay your rent for free. I knew that pumping bloggers would use it as an excuse to sell the crap out of their plastic merchandise. I swear they start every post by  finding ANY excuse to sell more credit cards.
Thanks to the awesome USA Olympic medal haul, you can get a pretty good bonus getting the US Flexperks cards.
Every time there is a new card (like the Chase Sapphire Reserve card for example, click the crap out of my imaginary link, you know where it's hiding!) and you have time on your hands call the cards, it is competing against (hello Citi Prestige and Amex Platinum), express how painful it is holding on to these cards when Chase is offering the amazing CSR and ask if there is anything they can do. If this did not involve private information, I would gladly pay, say $5 for someone to call them for me 🙂
Last link. Personal Finance related. It's about Millennials and credit card debt. Must read as it so applies to our travel rewards credit card obsessed hobby!
Our guest with my daughter. Showing her the best of US culture…sushi 🙂  This is only the beginning of her most memorable trip!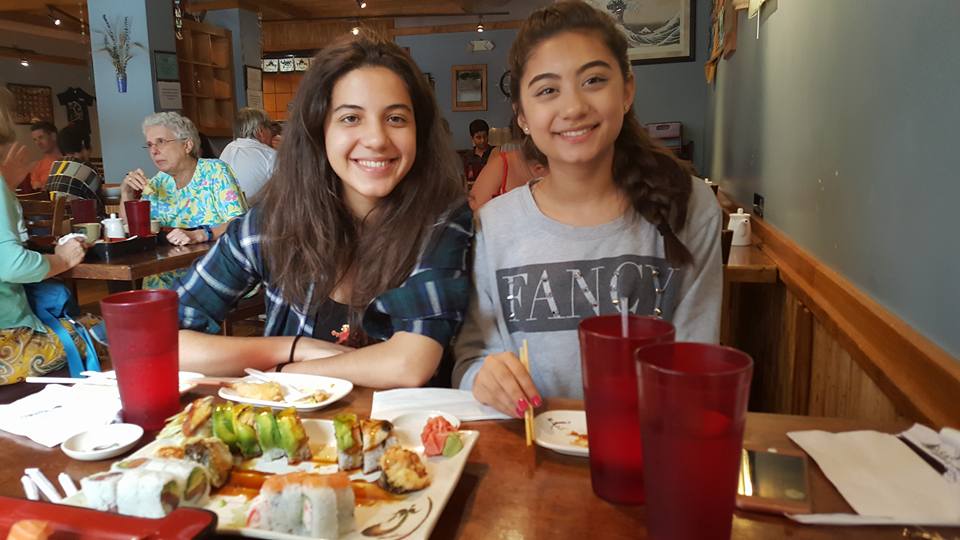 And I leave you with this…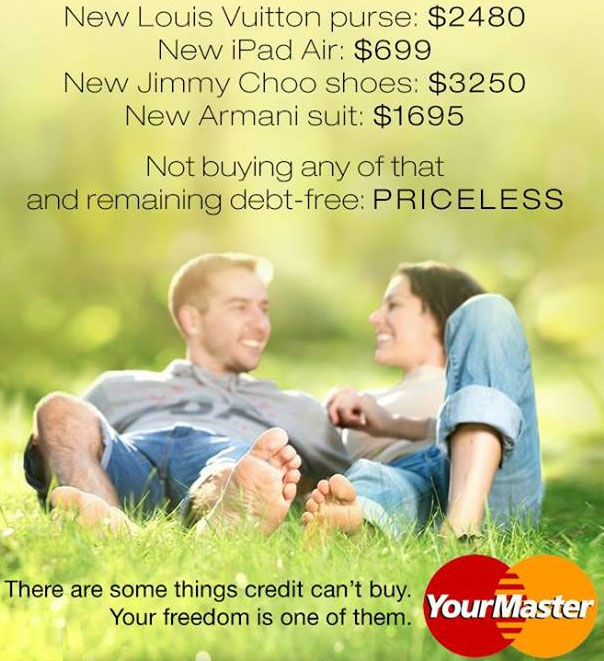 Please help bloggers you appreciate & make a positive difference in your life by spreading the word about their blogs, emailing and commenting and using their few $ links, thank you!
TBB
travelbloggerbuzz@gmail.com
Follow TBB on Twitter @FlyerTalkerinA2
You can subscribe to TBB below, winners only!