We continue the second installment of our trip to Greece in June 2015 involving Thessaloniki & Larissa. I may finish this baby by Christmas. Of 2016! Wow, progress. This installments picks up after we land in Greece, spend some time in the Thessaloniki Hyatt and then drive and roam the streets of my hometown Larissa.
Part One can be found here: On the Way to Greece Part Uno
TBB Blog Mission: To Entertain. Educate. Inspire. In That Order!
This site is AD-FREE! You can support it by applying for CREDIT CARDS and visiting our REFERRAL LINKS.

Welcome to Thessaloniki in northern Greece. Airport code is SKG. Small, nice airport.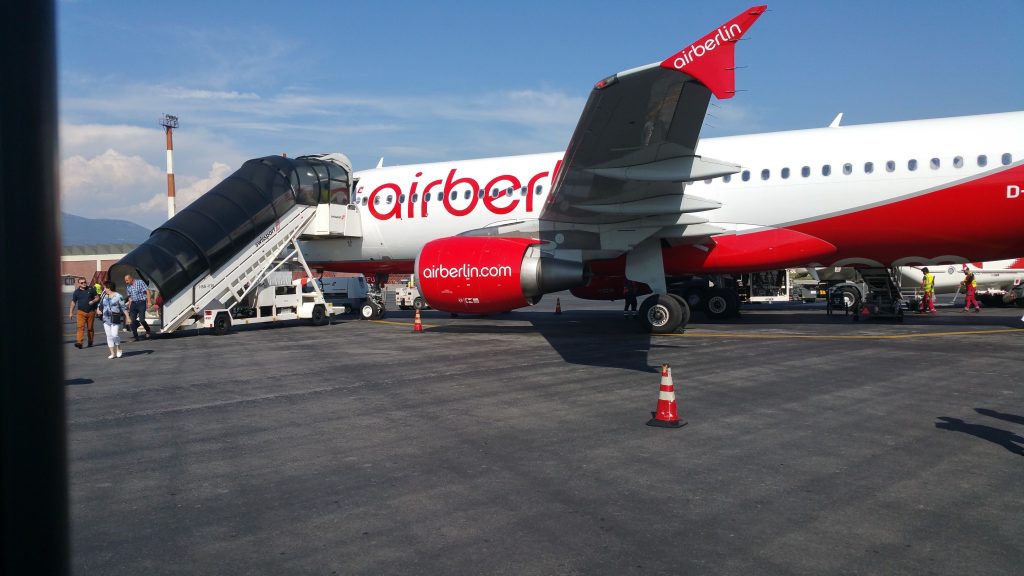 As usual, every time I go through this airport I try to stay at my favorite Greek hotel, the Thessaloniki Hyatt. I did a review of it some time ago and you can find it HERE. We usually get picked up and driven by a nice Mercedes Benz to the property which is less than 10 minutes away.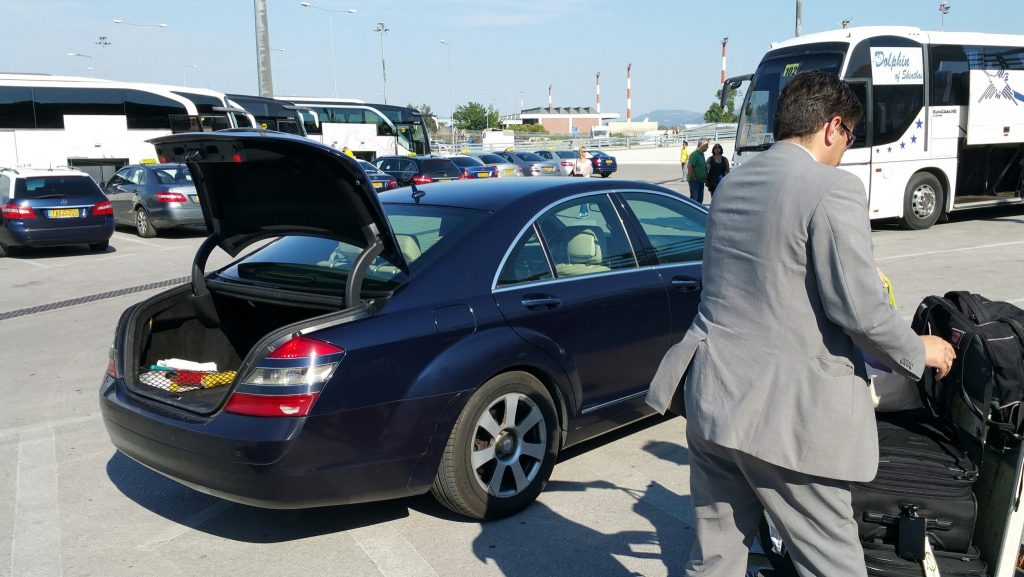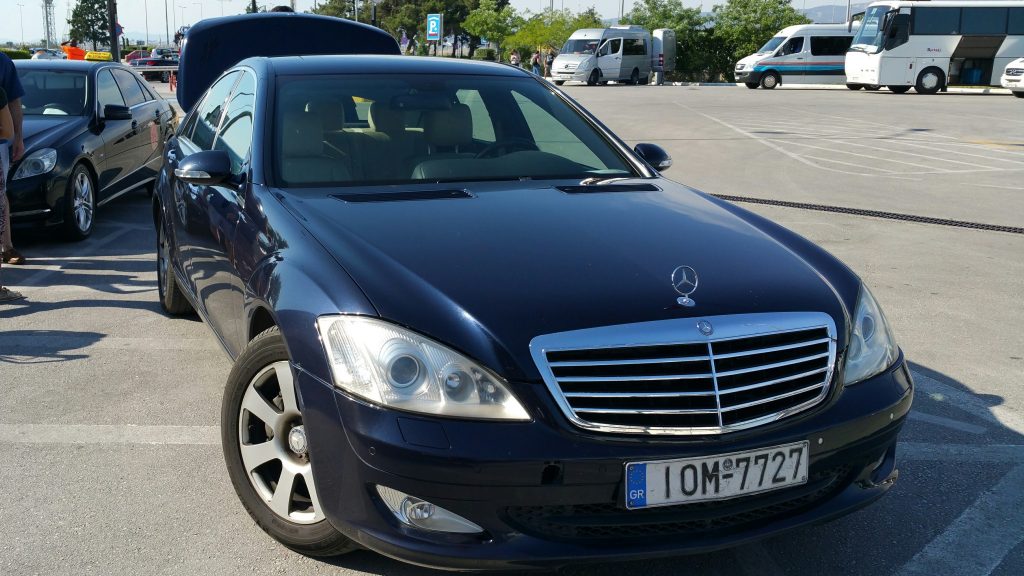 Checking in, here I am utilizing my natural charm and techniques from years of experience 🙂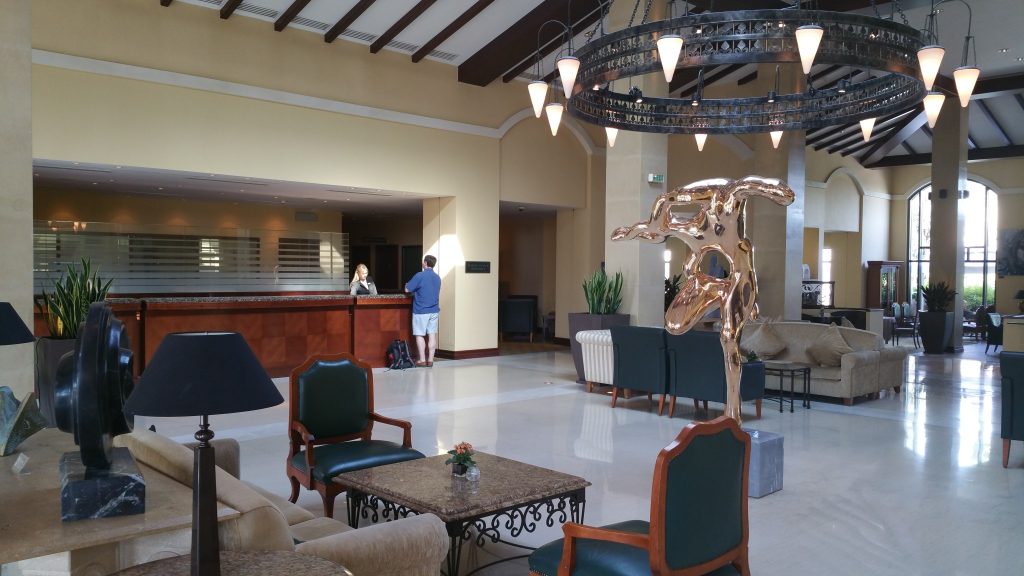 The lobby, open feel, very nice. One year I stayed here in late December. They had a band playing jazz right under that red painting. And wine happy hour. Thank the Lord my room was very close woohoo!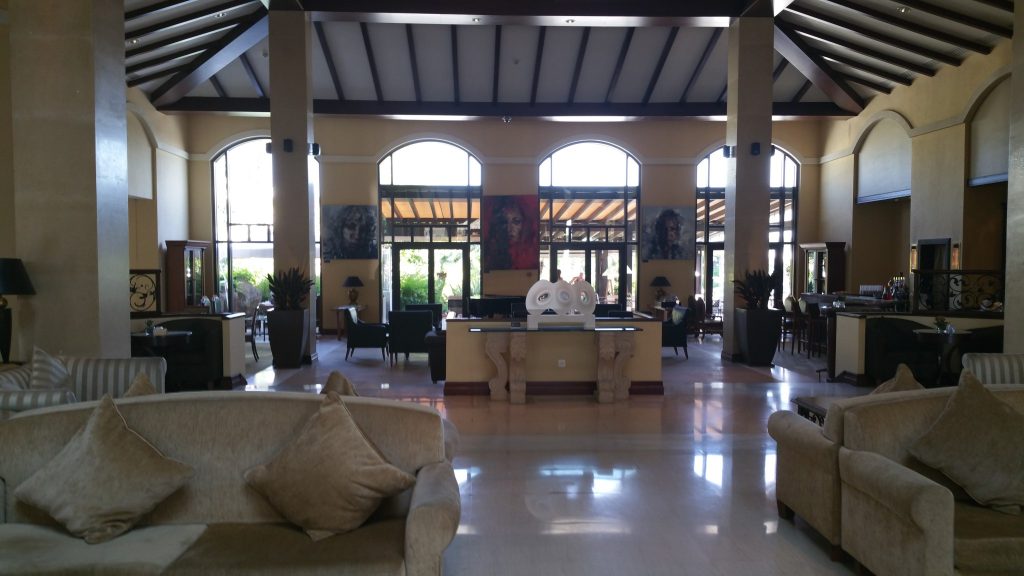 Every room is big! We got a suite this time. Remember, we are not Diamonds, just lowly Platinum!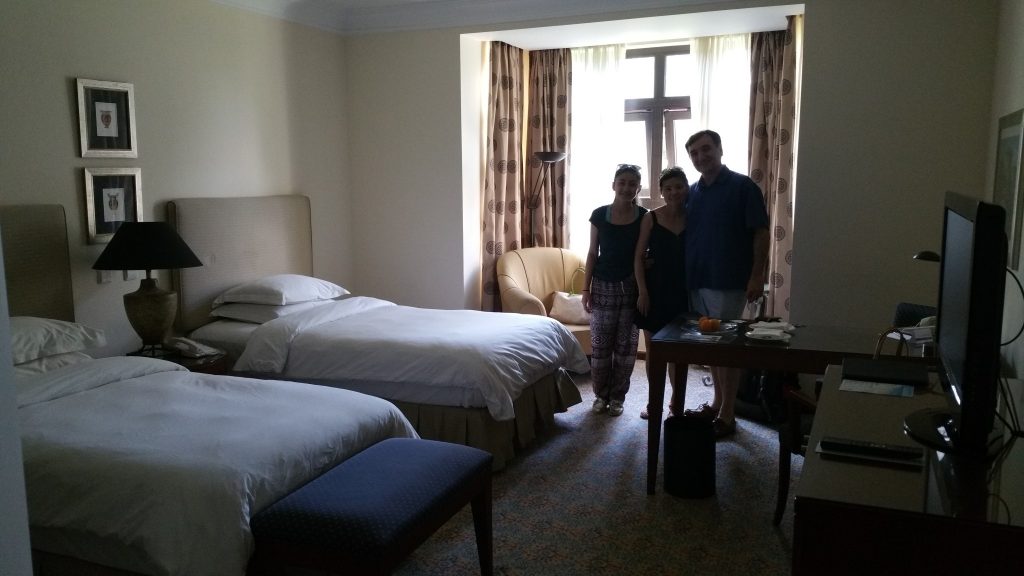 The view from our balcony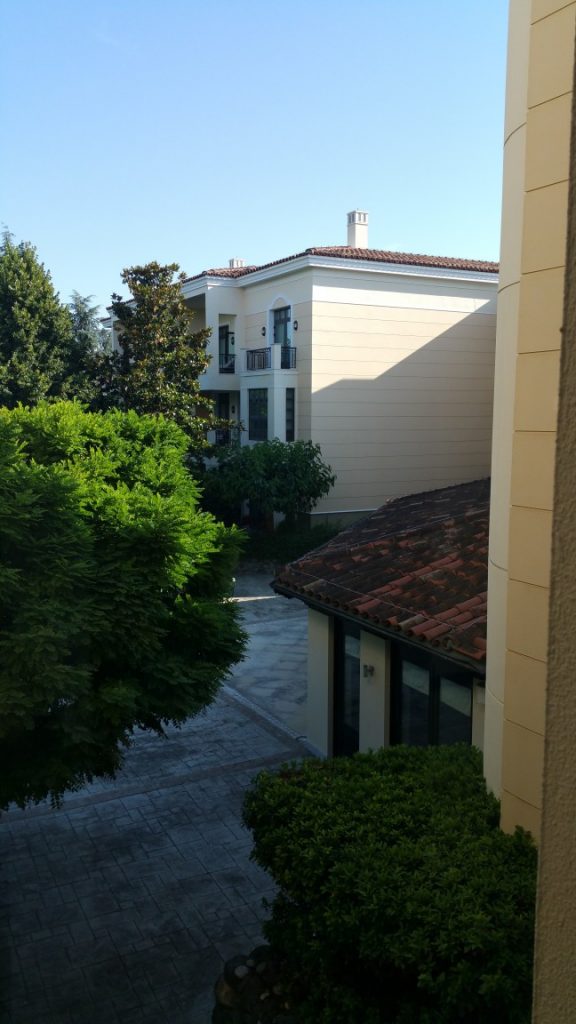 And the view from the other side of the balcony, oh the lovely pool ahead!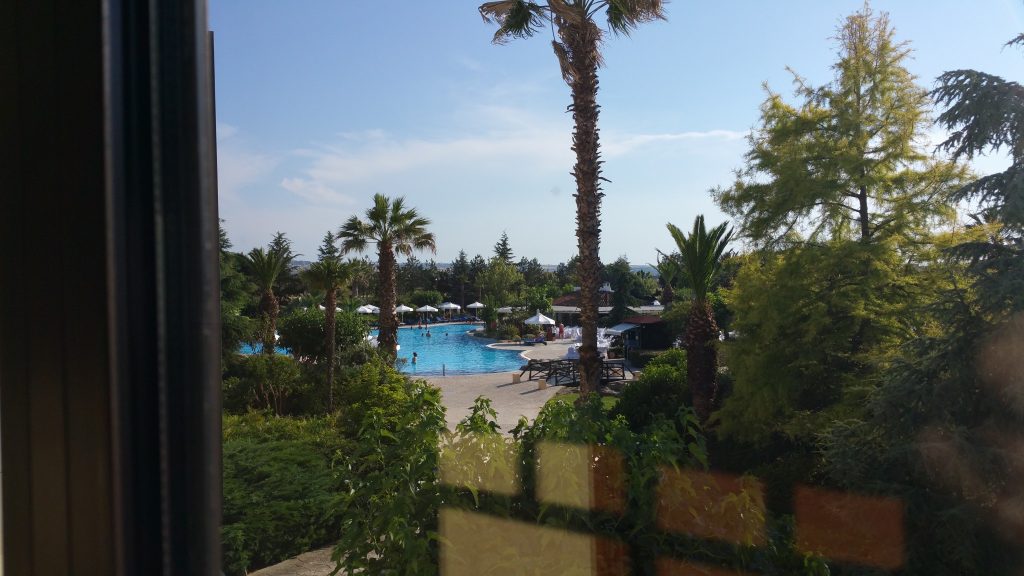 Very well kept grounds. It's a little gem!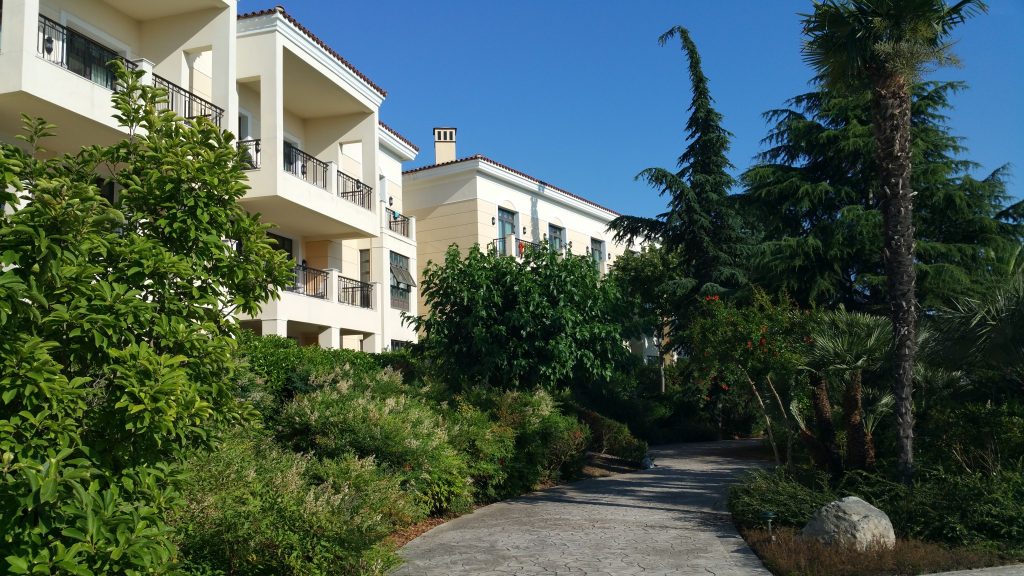 Oh, the waterfalls. Like I said…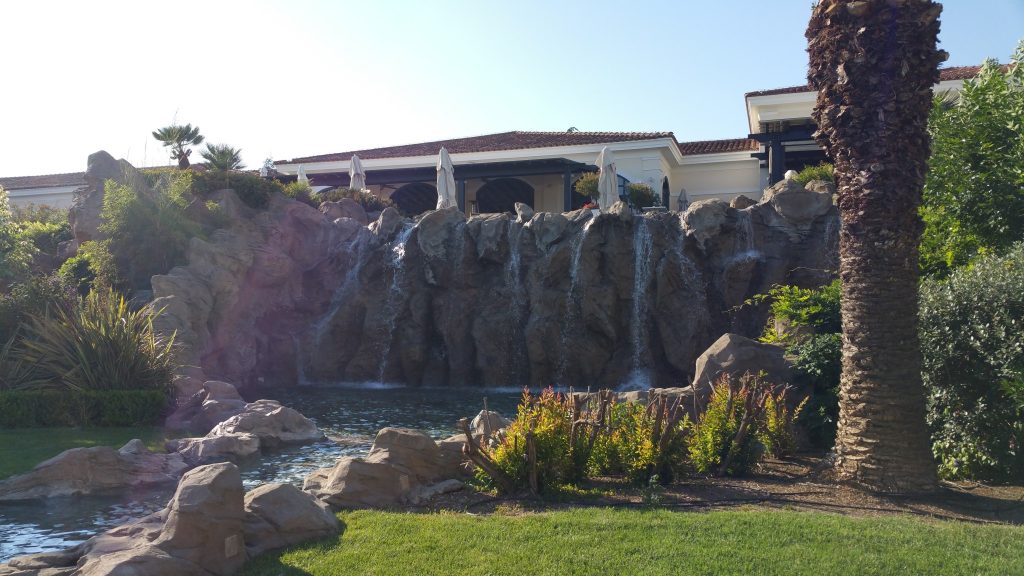 Beautiful and large swimming pool. Always great service as well.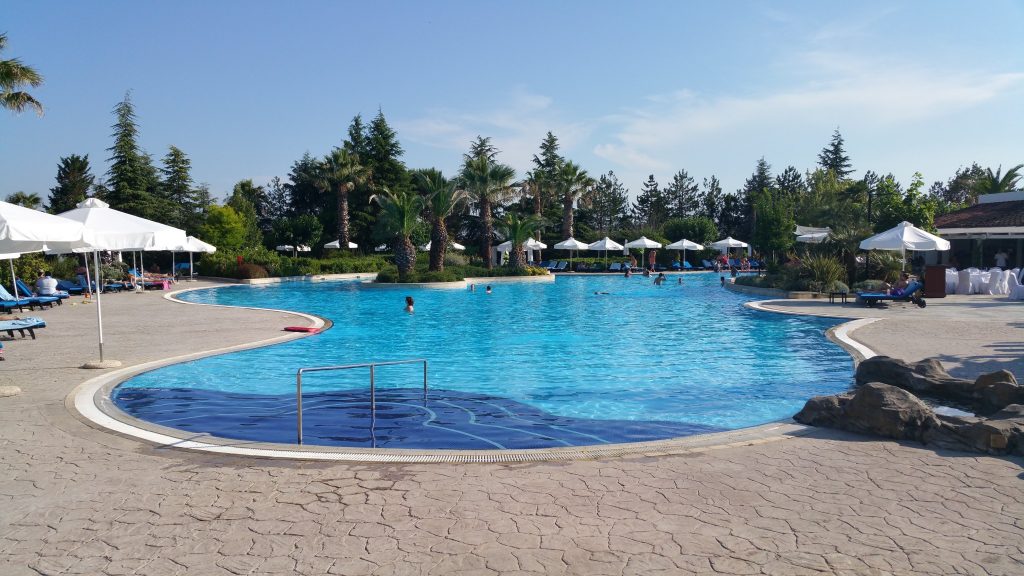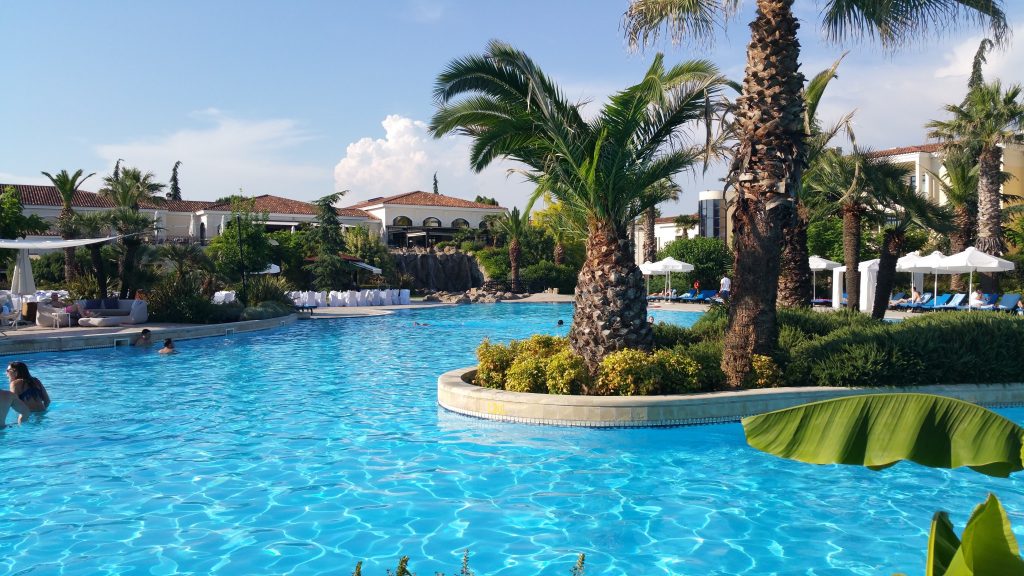 I continue the tradition of never wearing sunglasses. Obviously, my kids did not get this gene…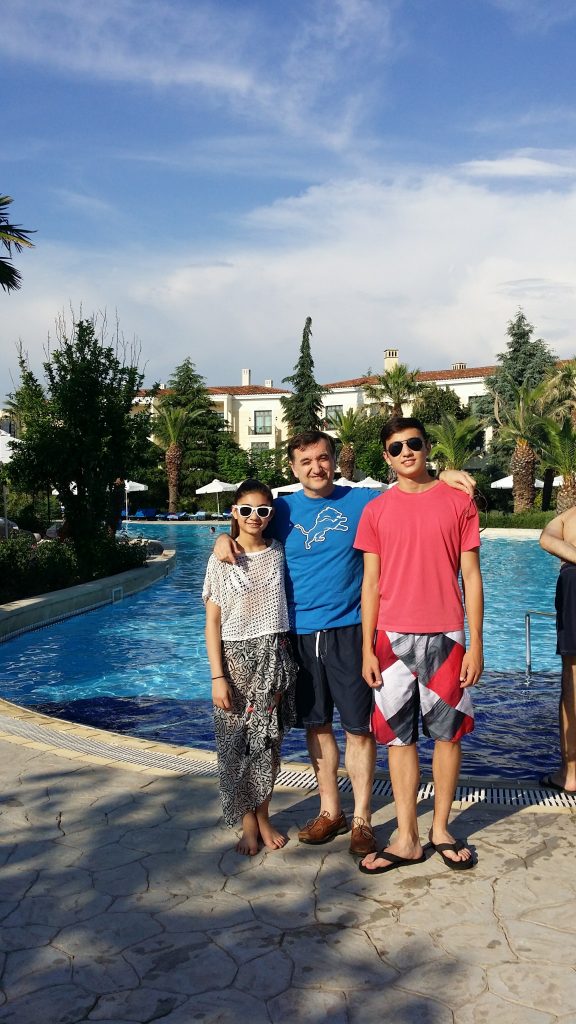 Nearby, there is one of the largest shopping malls in the Balkans. It's called, you guessed it, Cosmos which is "World" in Greek.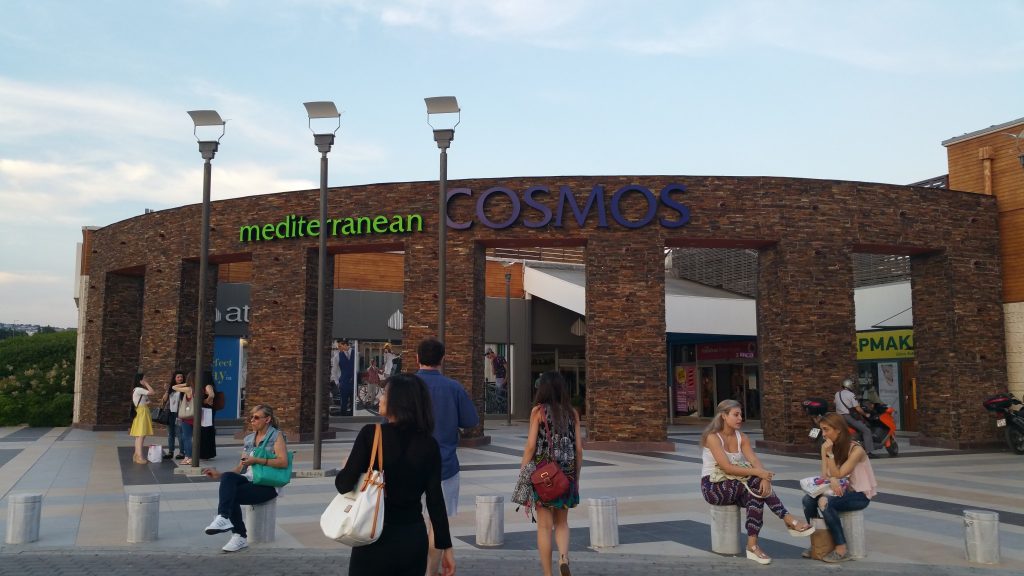 Best street food in Greece: gyros. It's even getting more popular as the economic crisis keeps rolling along and people do not have enough money to eat something more expensive. Gyros is always cheap AND good!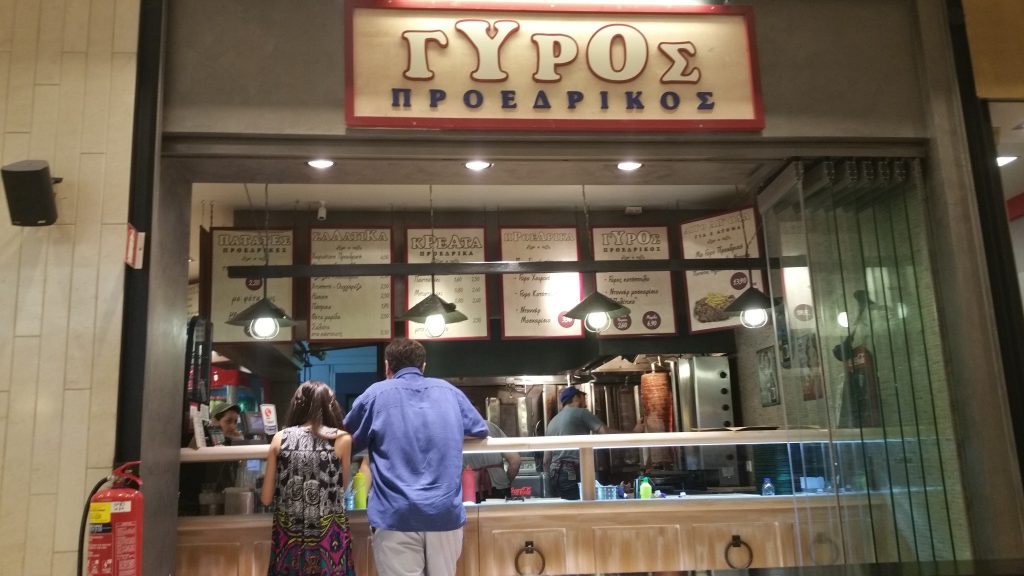 I love them!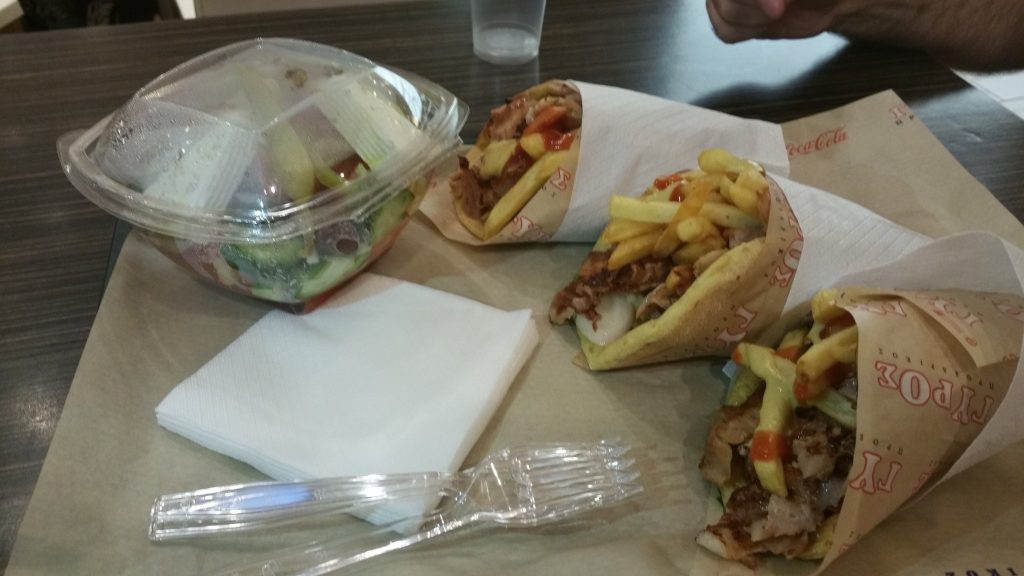 Outdoor entertainment, beautiful summer night.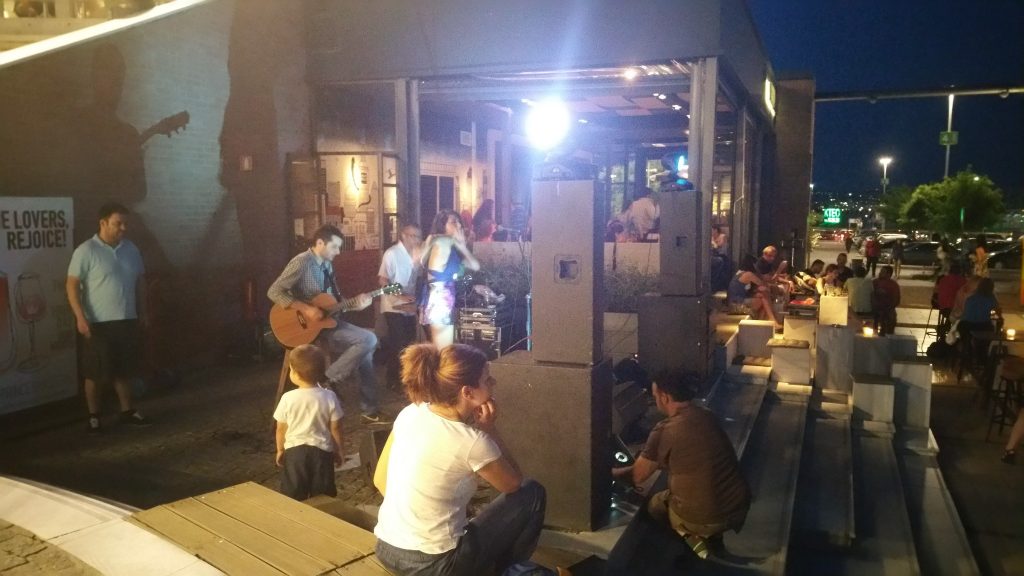 And the frape coffee, another Greek staple.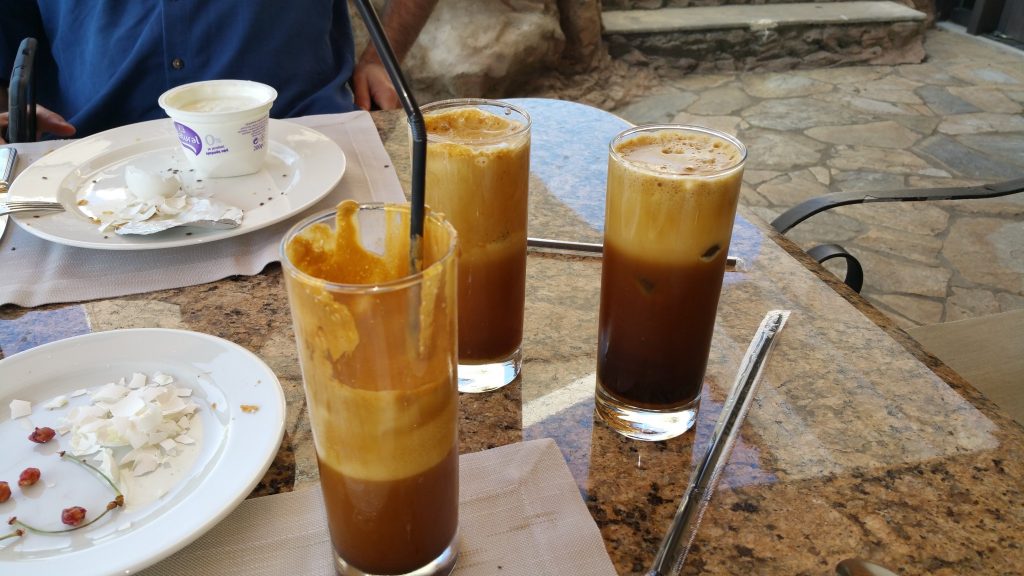 We slept very well and then we went for breakfast (included).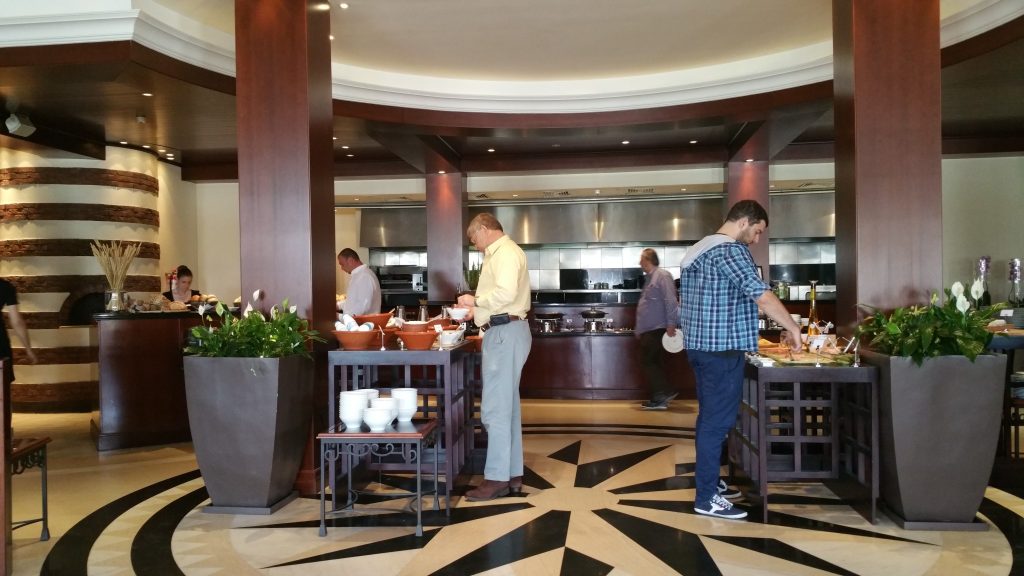 Excellent selection. I 've had better I must admit but very good overall.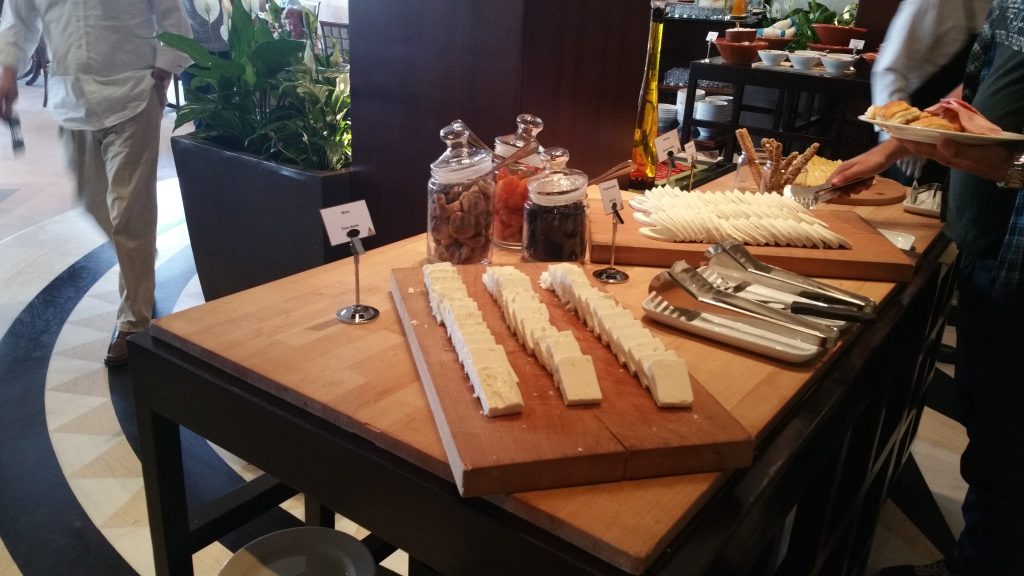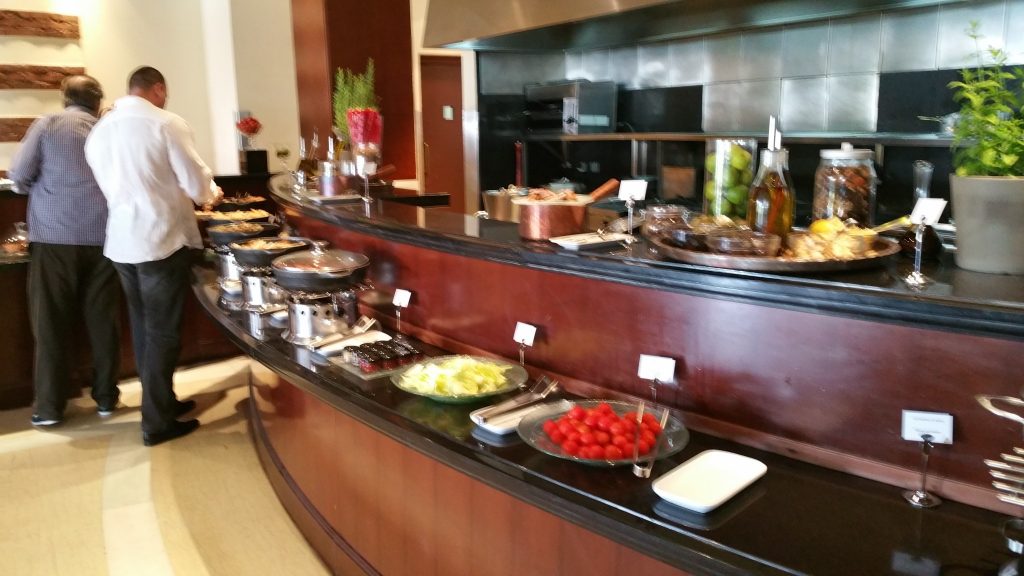 You could sit outside but it was too hot so we stayed inside with the A/C going!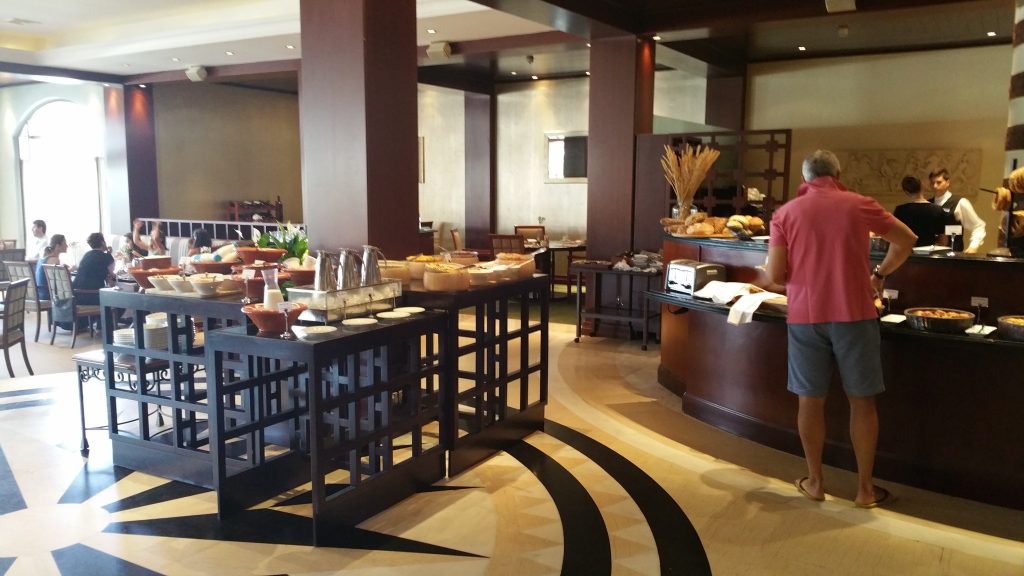 We were driven back to the airport and then I went downstairs to the Avis Rent a car office. I had reserved an Intermediate car for a base rate of $476.24. After all fees & taxes it worked out to be $657.69 for 14 days. I used a discount code I found somewhere. And of course I booked as "Avis First" all along aiming for the upgrade I was entitled to.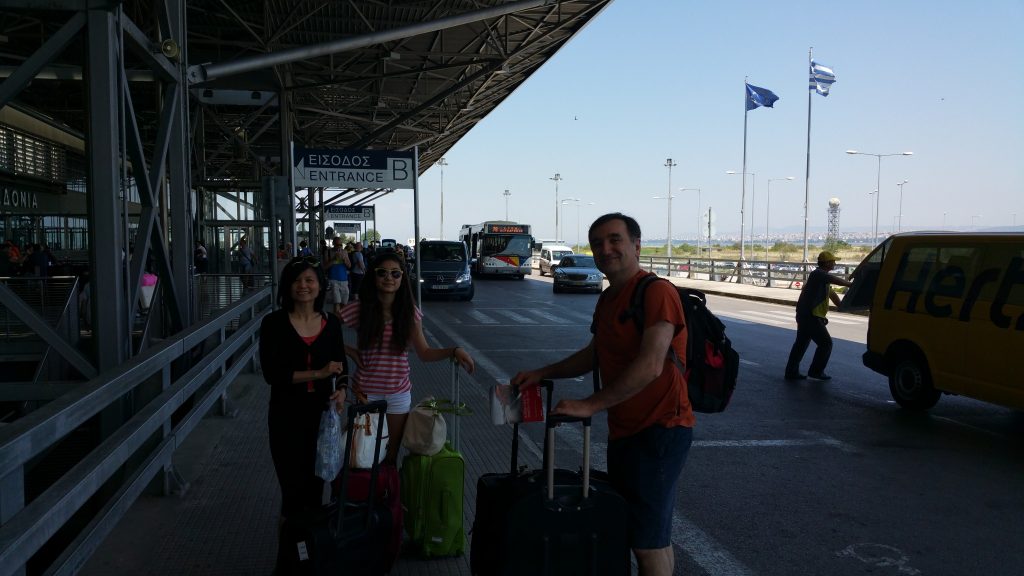 "Would you like a Mercedes?" YES I said almost screamed before she even finished! The plan all along was to pay with my Barclay Arrival card to get it reimbursed but at the last moment I had a change of heart and used my Fairmont Visa for the primary insurance benefit. You know, things happen and I felt I had everything else pretty much taken care of so it was okay to pay out of pocket once!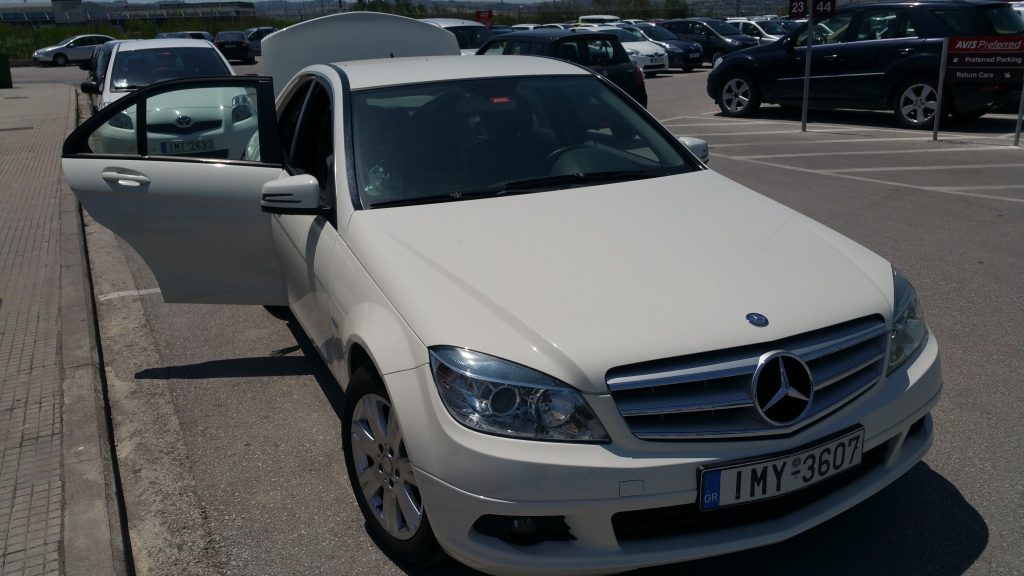 We then got on the road to my hometown Larissa. You can see the city written with one "s" as well. It's fine either way.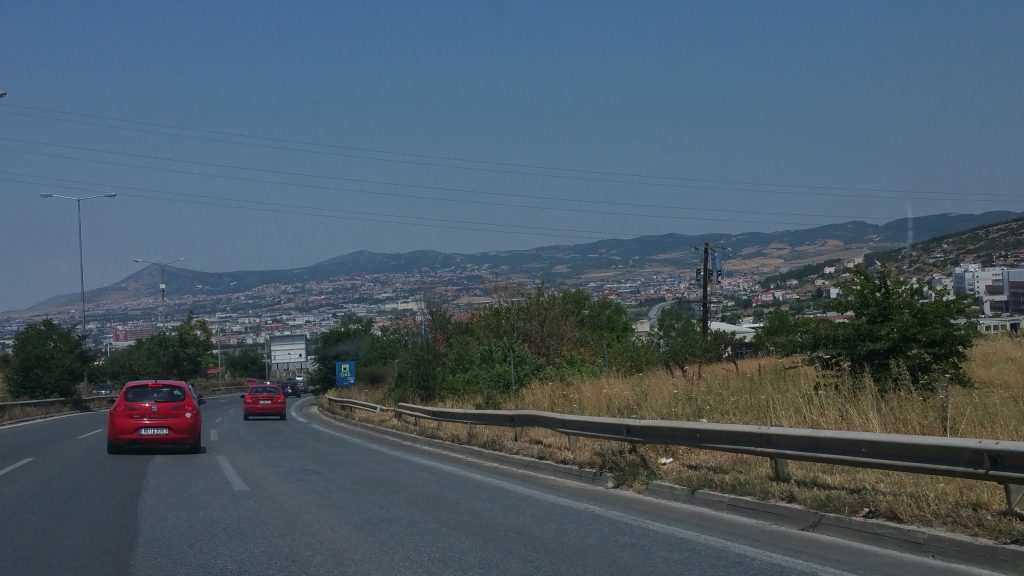 It's a nice 2 hour drive south from Thessaloniki. Nice roads now, thanks European Union!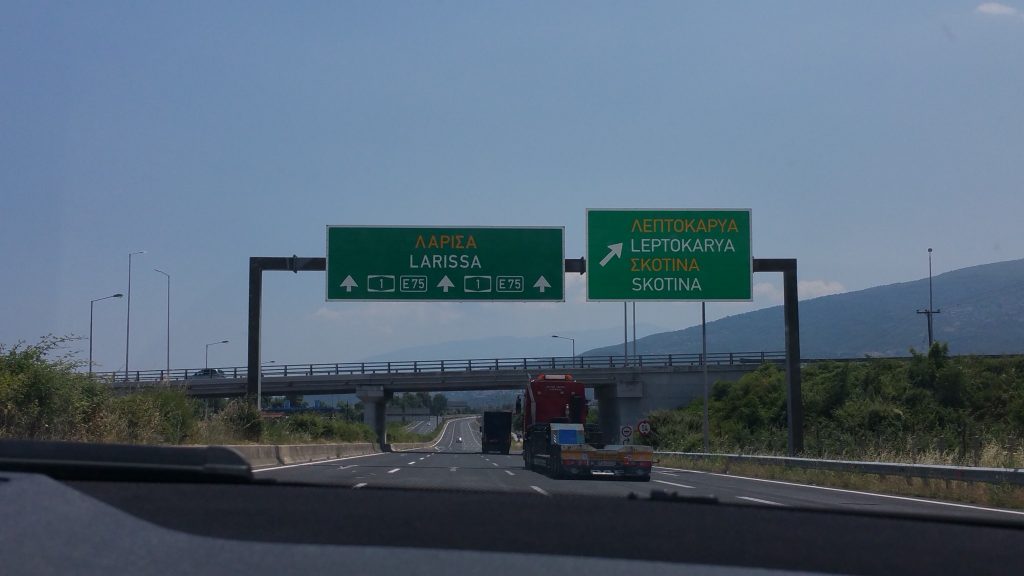 Driving by the Platamonas castle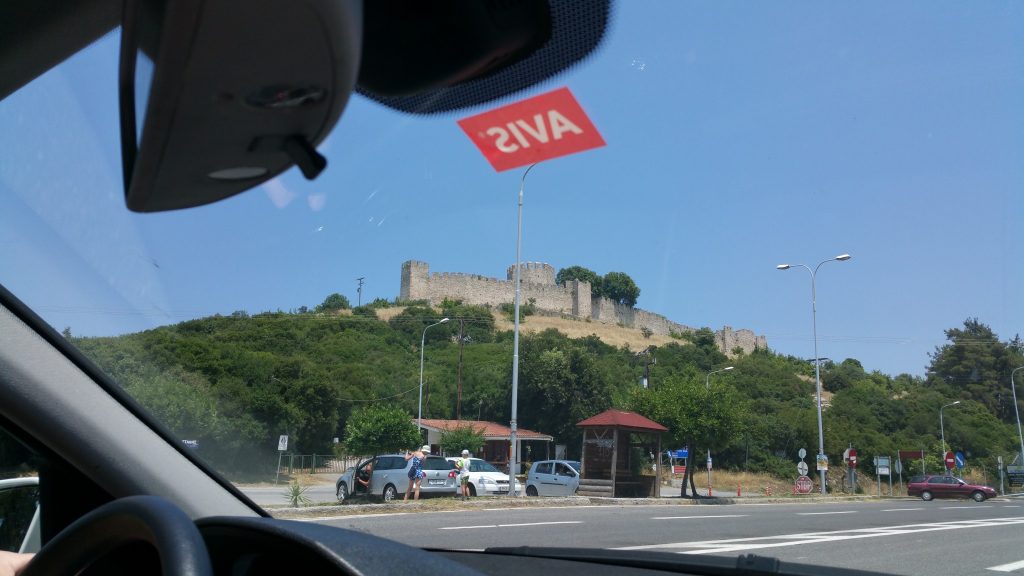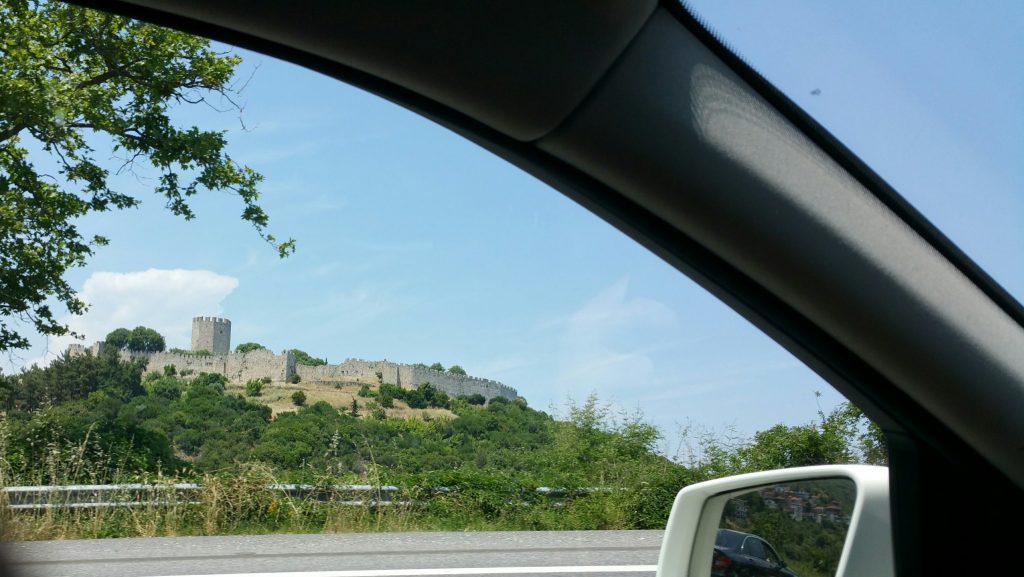 The roads take us through the Valley of Tempi . Always kind of scary driving through there as rocks have come down suddenly and crashed cars! And it gets very busy in the summer weekends with people from the city escaping to the beaches nearby.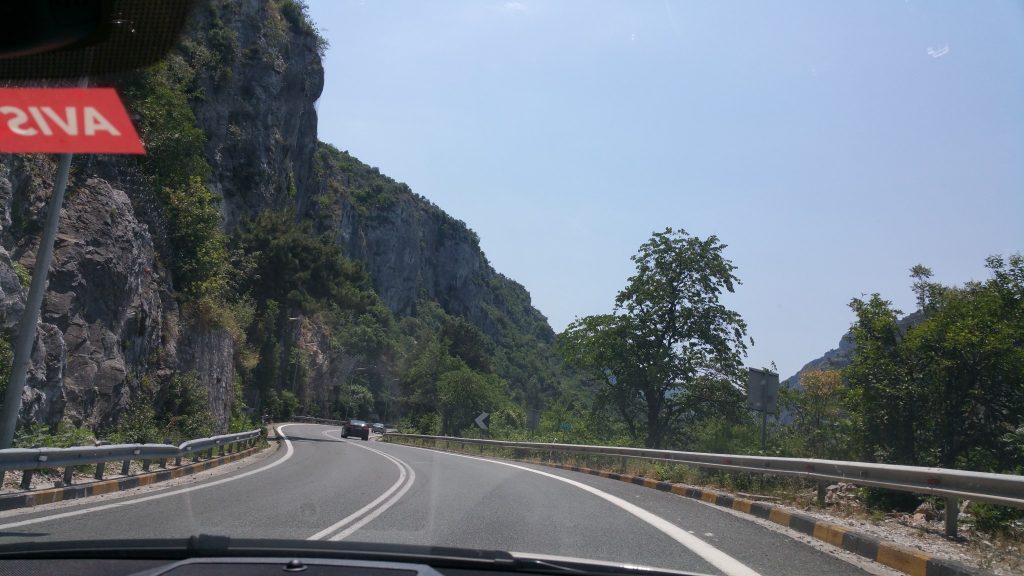 So, for many many years they have been working on a tunnel cutting through the mountain rocks bypassing the crazy roads through the valley. It is almost ready. In Greece, everything is…almost ready.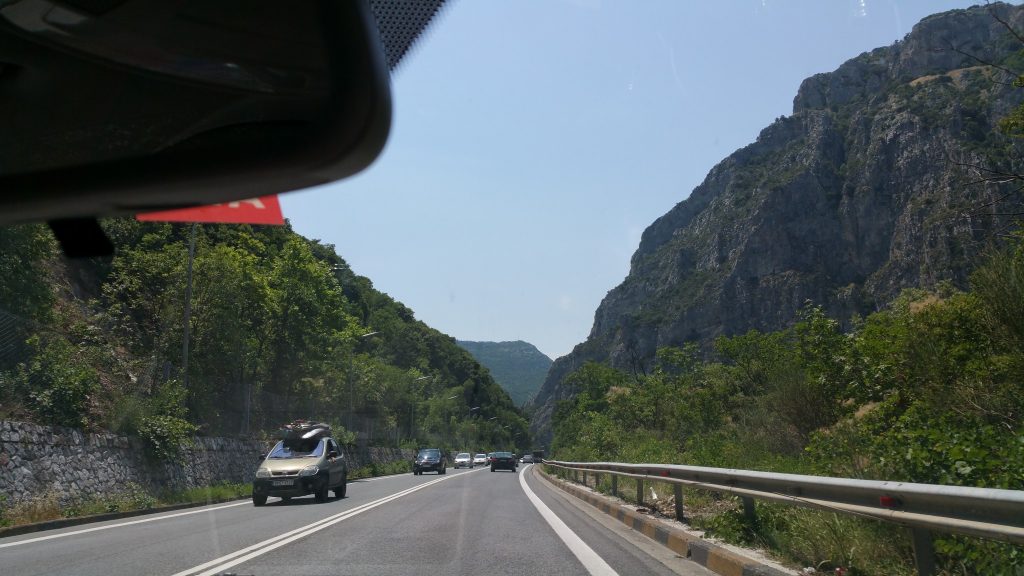 We arrived safe and well in Larissa. Some shots around the city. With economy in free fall, it never fails to see construction of yet another church, wow.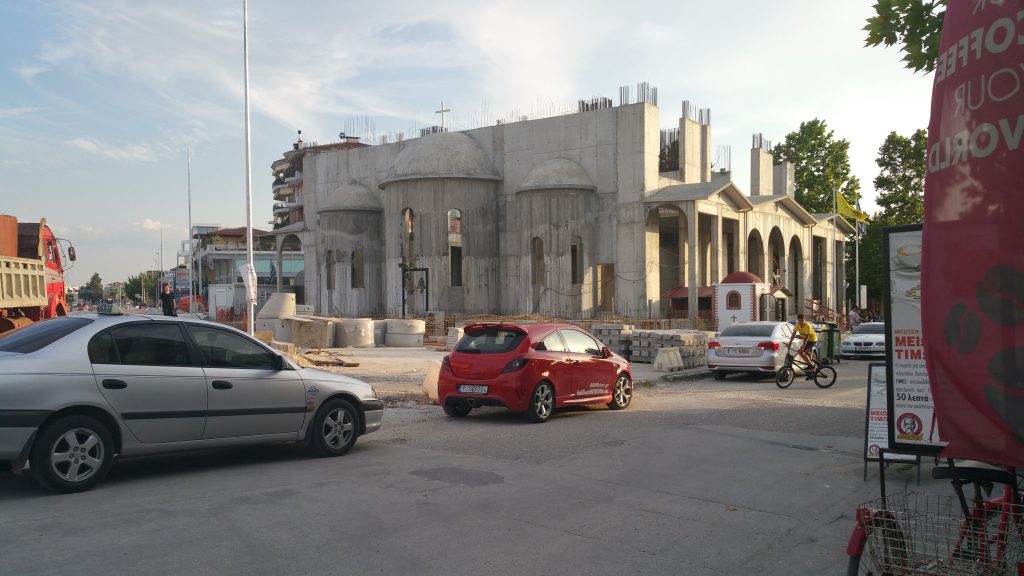 Family bonding time with coffee drinks at our favorite local coffee chain. The Panera of Greece lol.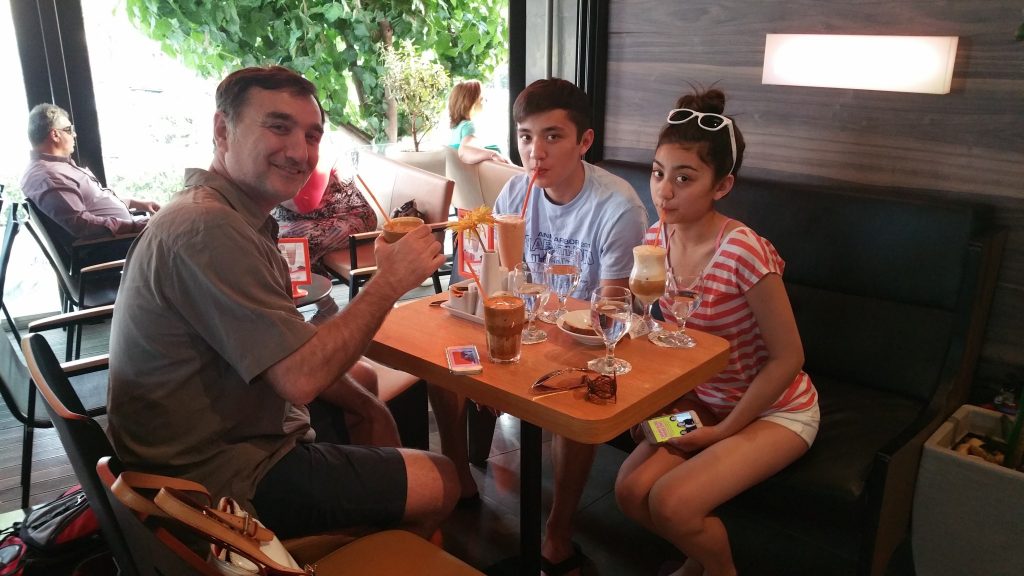 Frape time…again!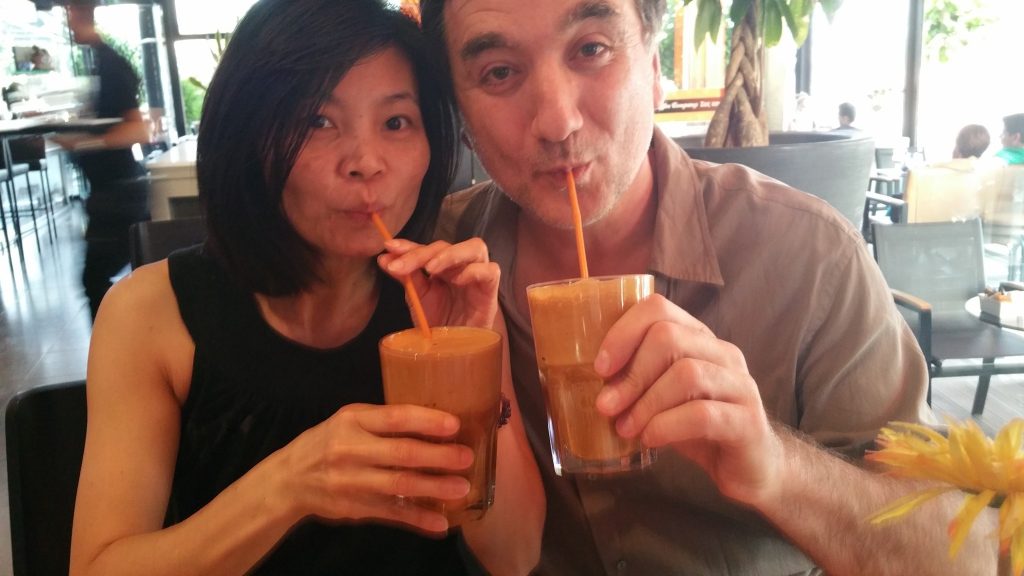 Strolling around the city at night, it's time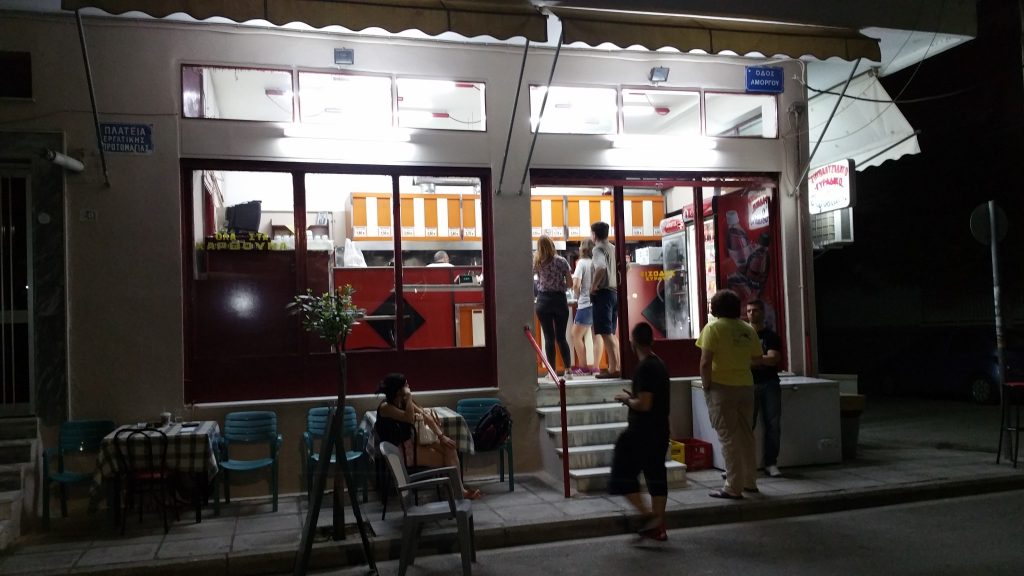 Yep, it's gyros time!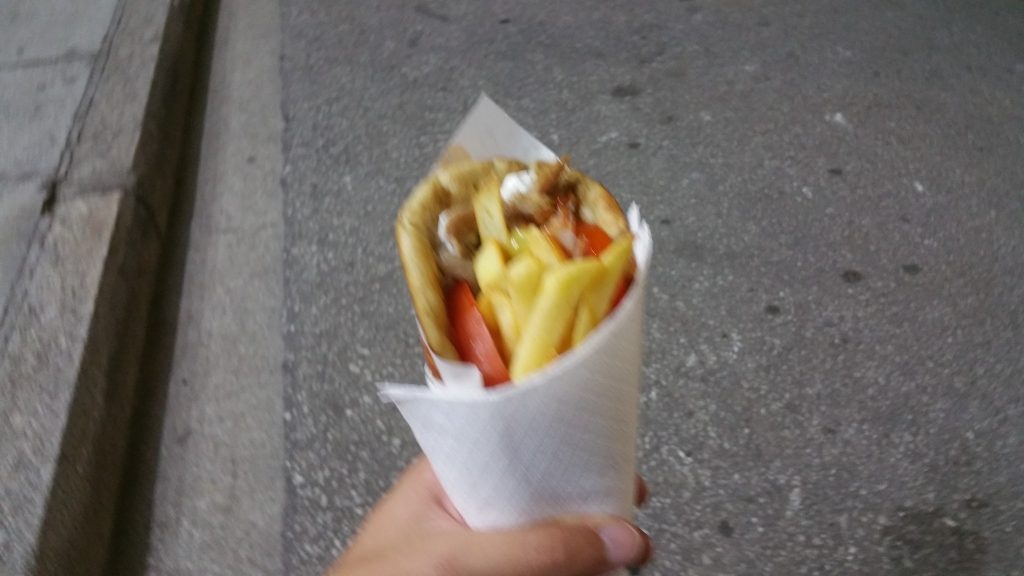 Hanging out with gyros in hand. Coolness!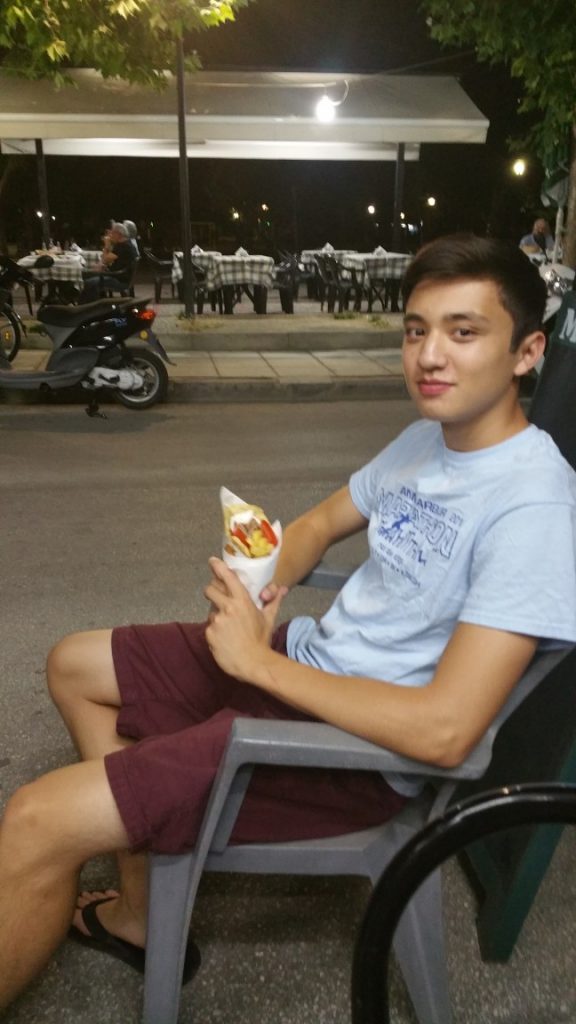 The chain is Mikel. Excellent coffee and service, try it out sometime if you are in Greece. They are expanding all over Greece. Cyprus too. "Motivation.Knowledge.Love"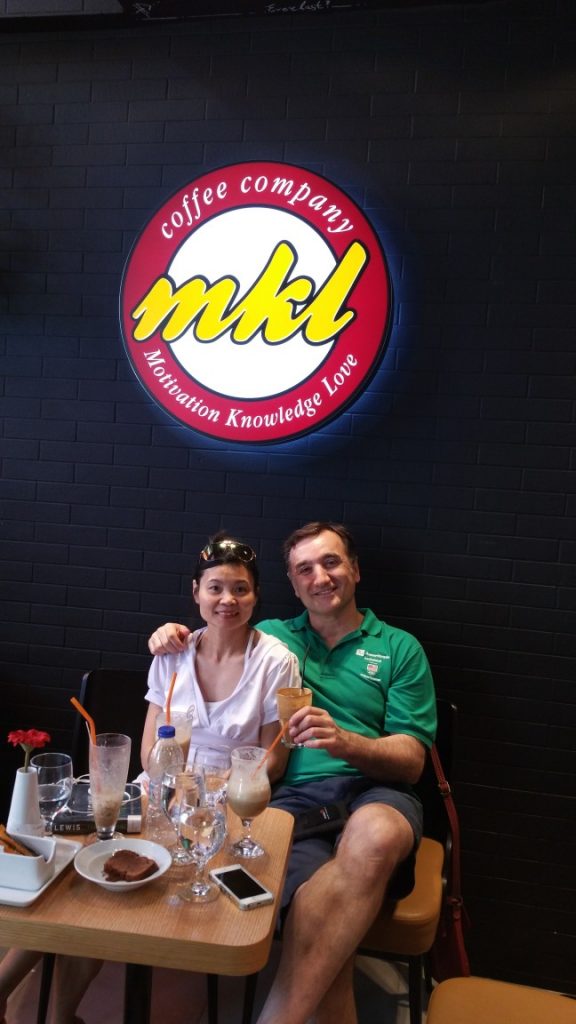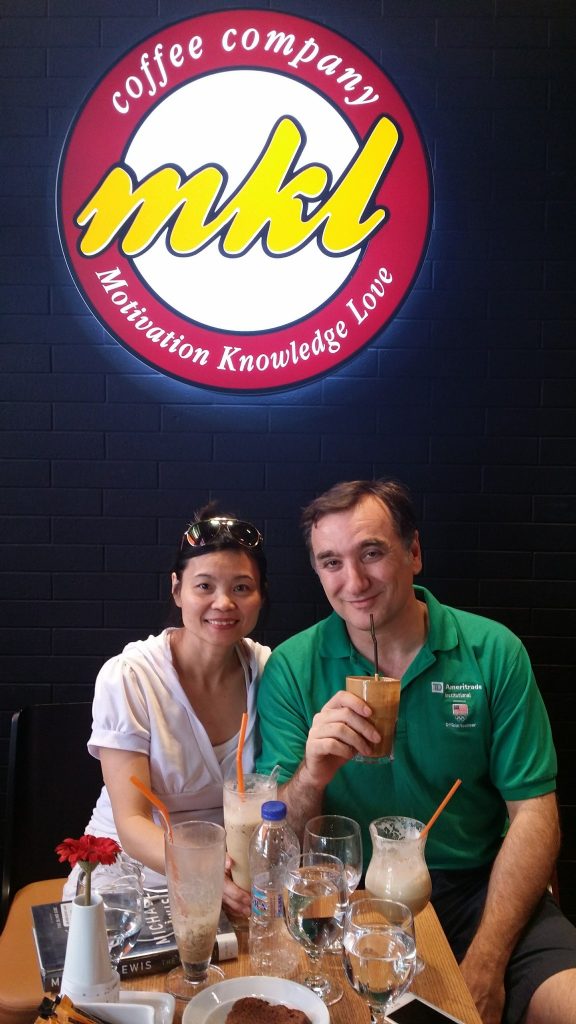 I will now take you around the streets I roamed as a kid. And I am going to show you some sights that it is still hard to believe they are real. Empty store fronts. Everywhere!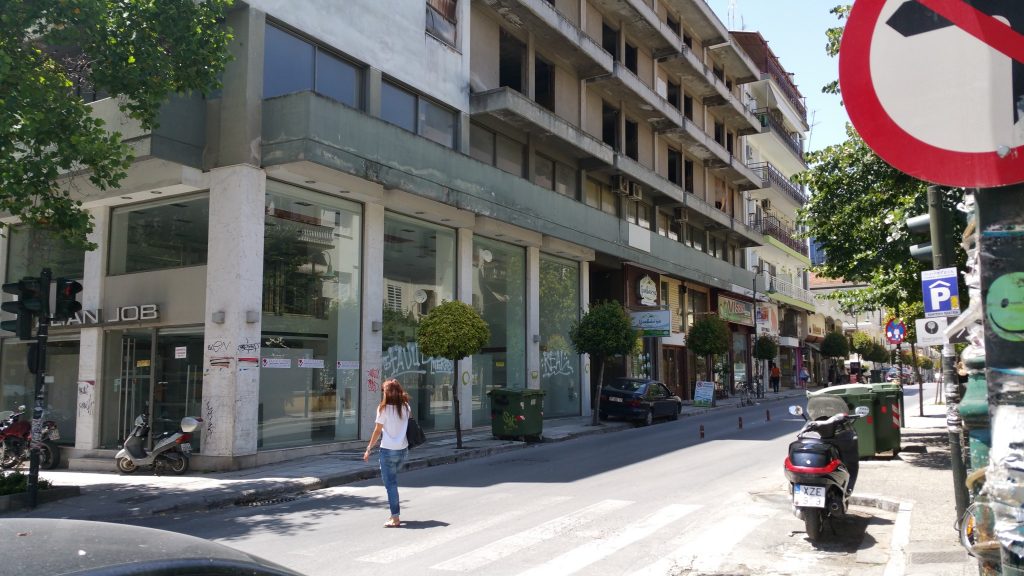 This is just off the central square near my old neighborhood.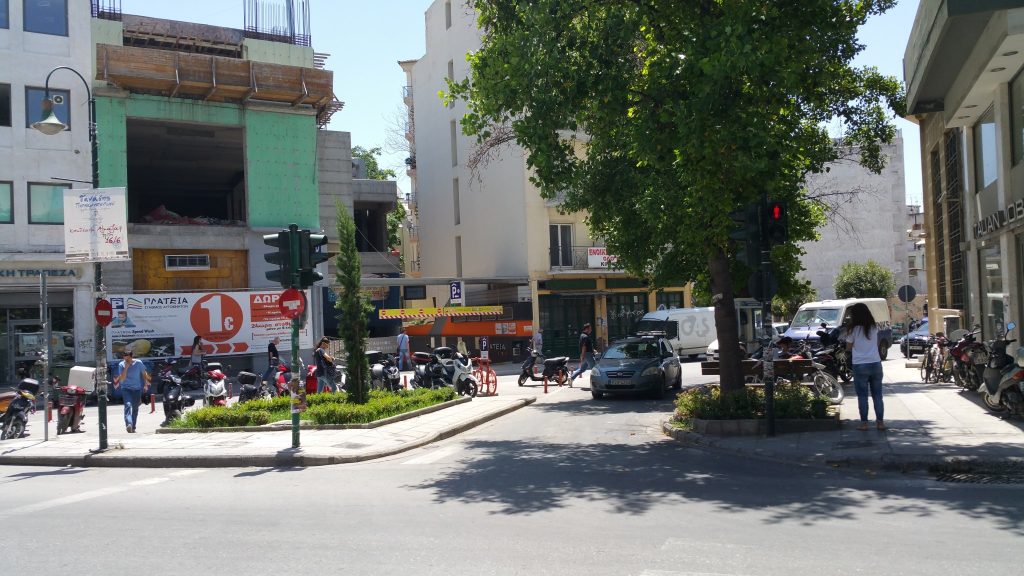 This is just a few blocks from the house I was born. Amazing how everything looks so tiny now!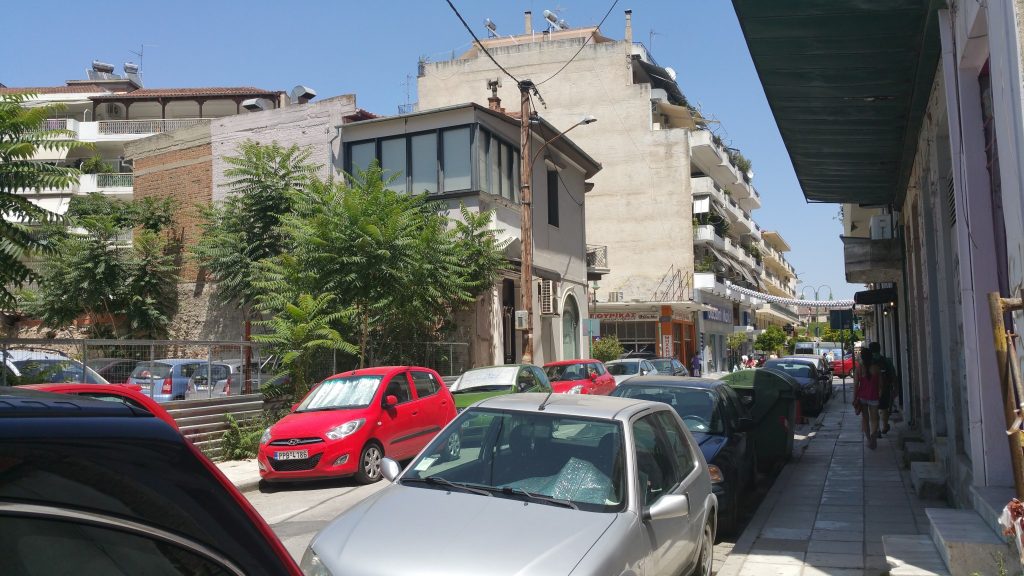 I brought my kids several years ago in this shopping complex when everything was booming. Son still remembers go karting and he crashed the car! Look at this place now #sad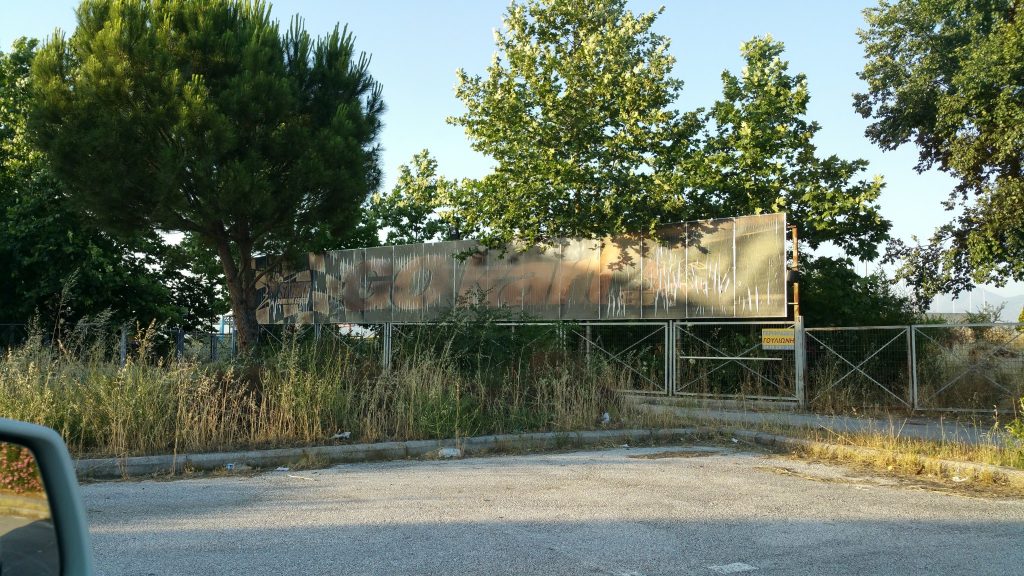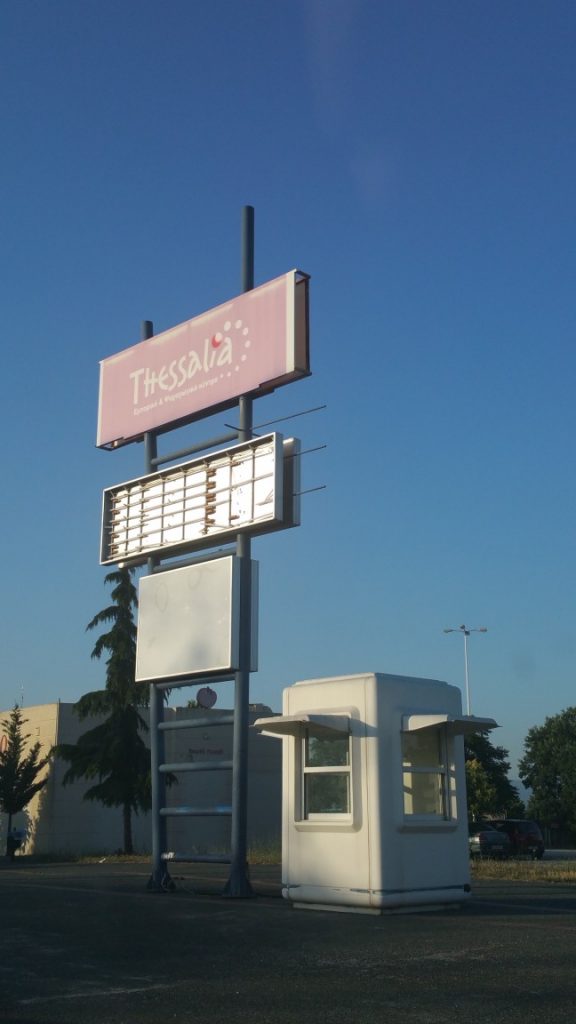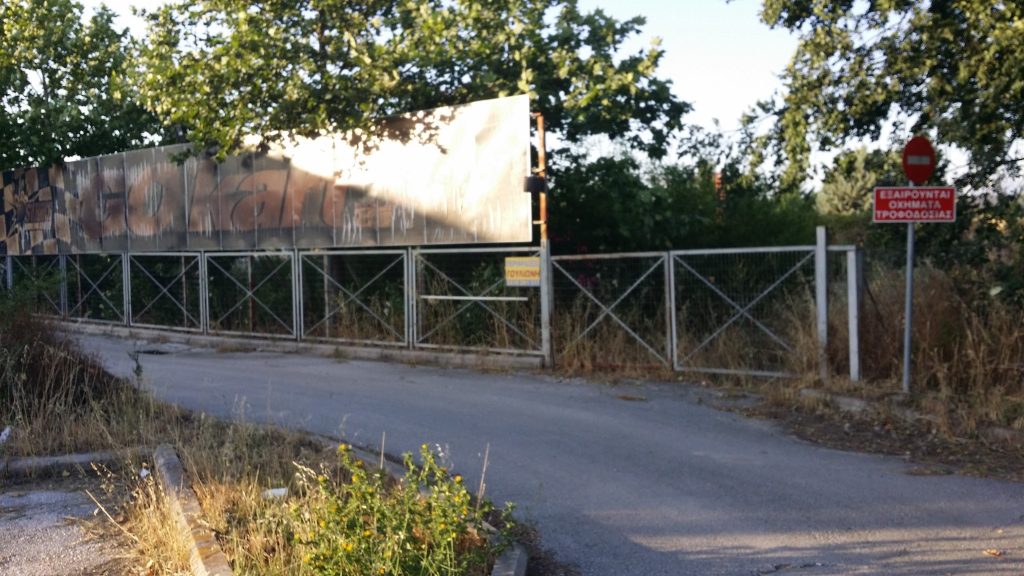 Every store in the complex closed.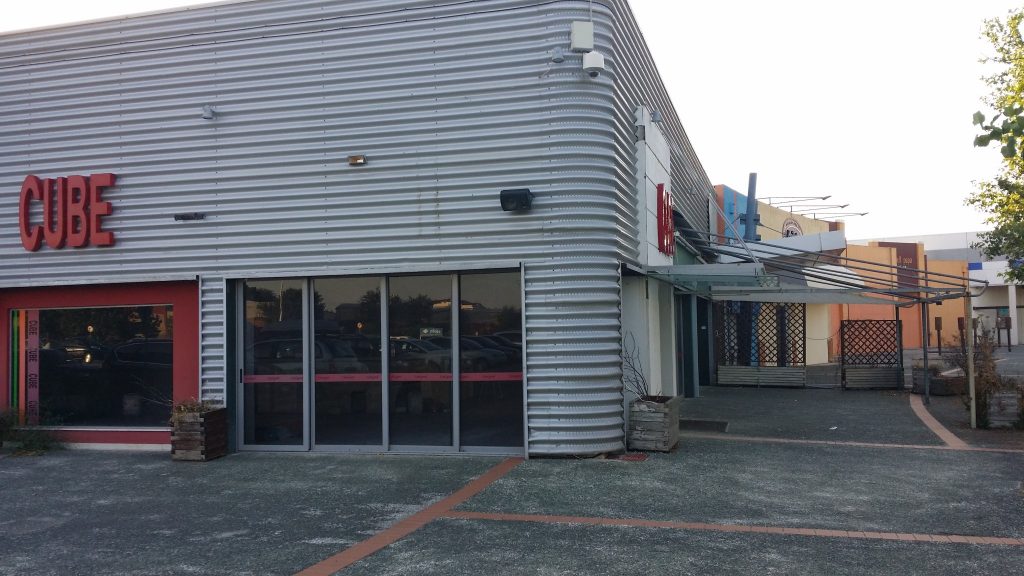 We saw a couple movies in this place last time. No more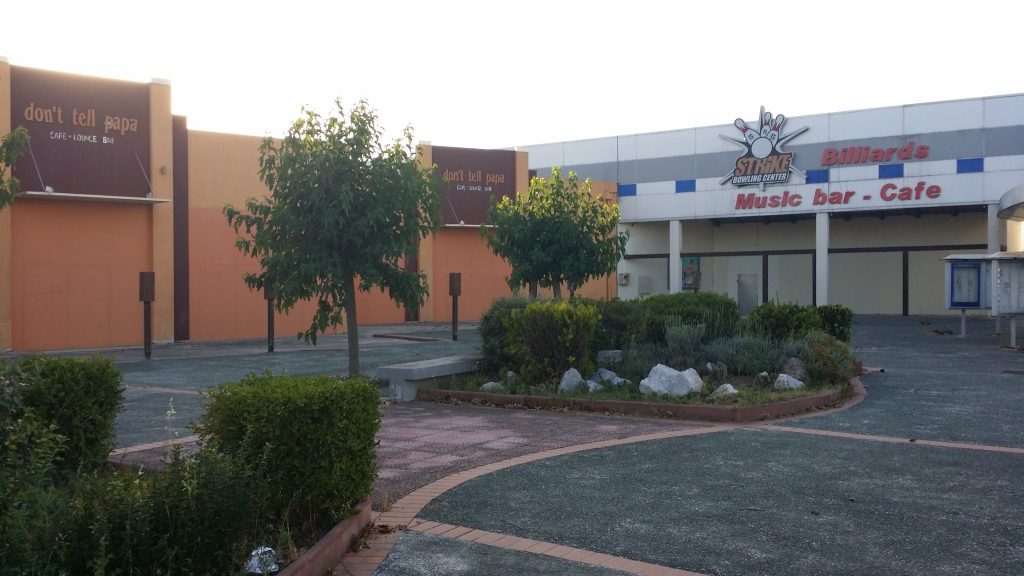 The biggest church of city. Saint Achillius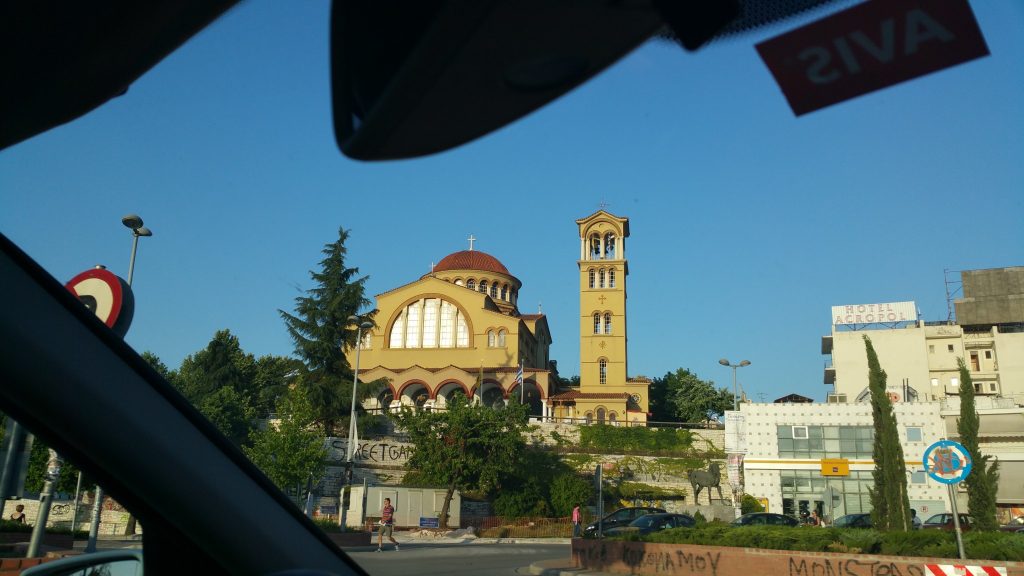 Another shot near downtown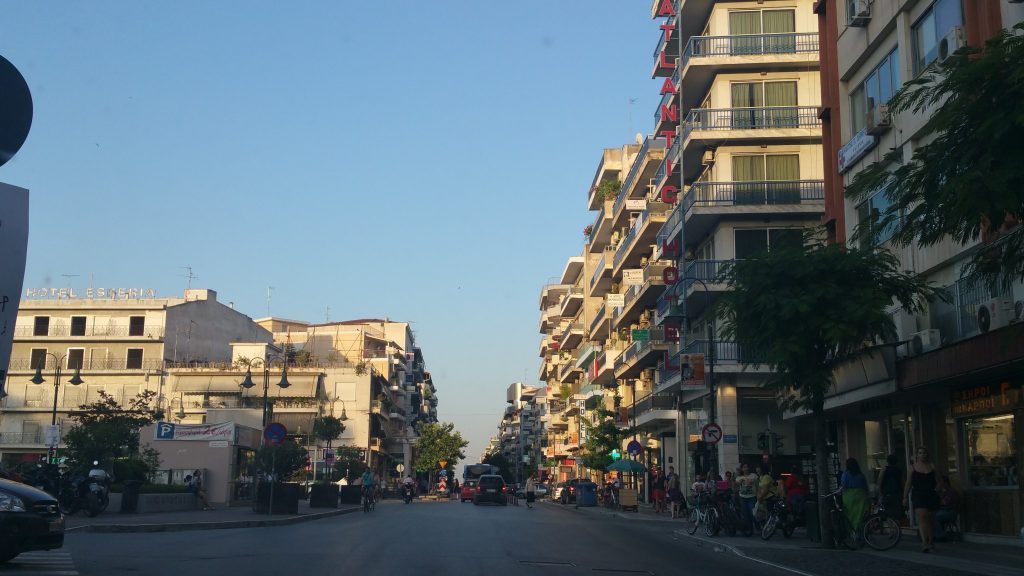 There is a hill in the center of town where you can see some of the old town characteristics. Lots of history.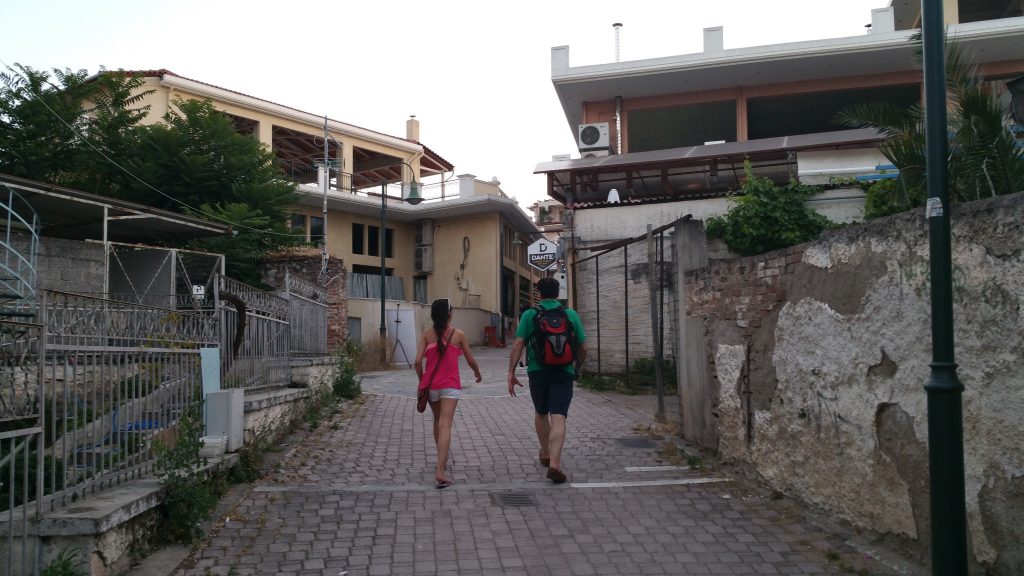 More empty store fronts.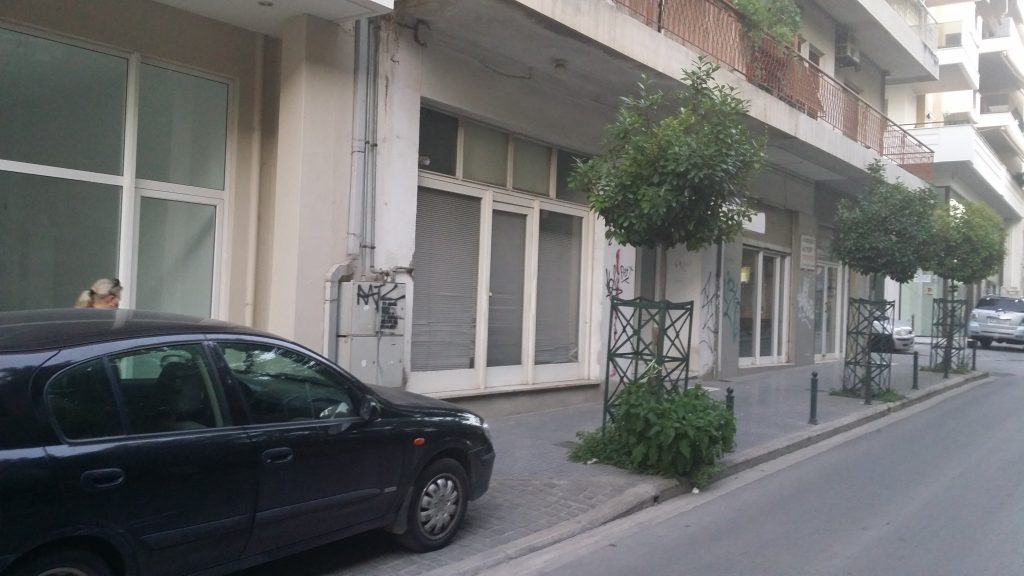 Up here there have been many hugely important archaeological discoveries. But the city does not get much tourism. They are trying to get it together. They never needed the tourists as the whole Larissa valley is one of the most productive agricultural areas of Southern Europe. Yeah, I am from a city with lots of farmers all around it!
What follows are some pictures of these archaeological finds. Finally, they opened the ancient theater to the public in 2016!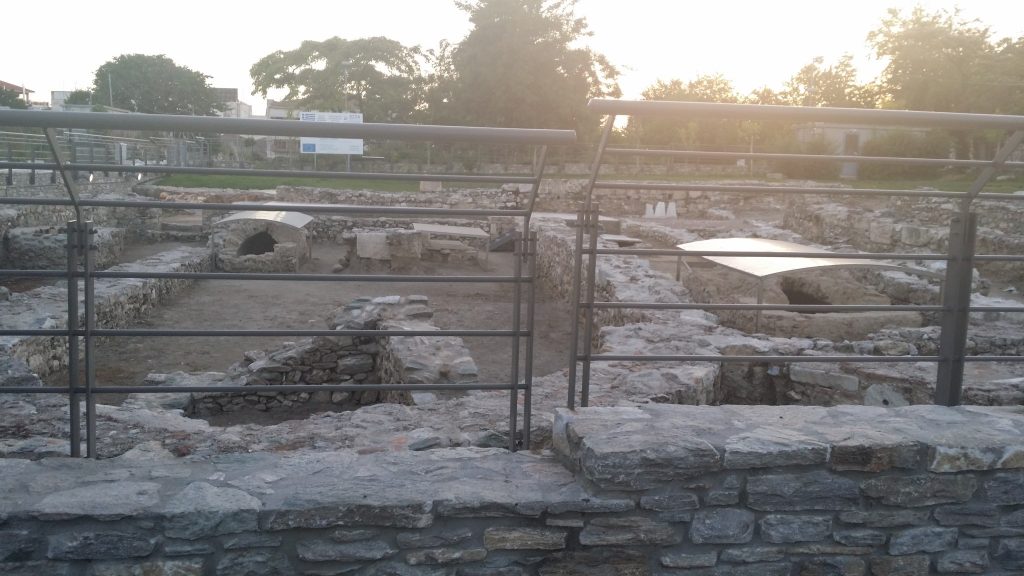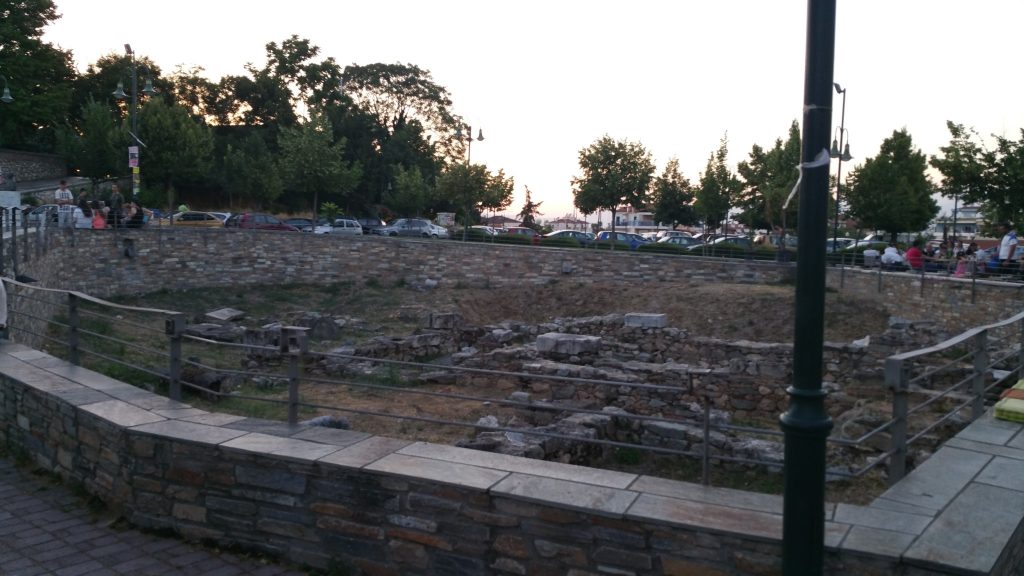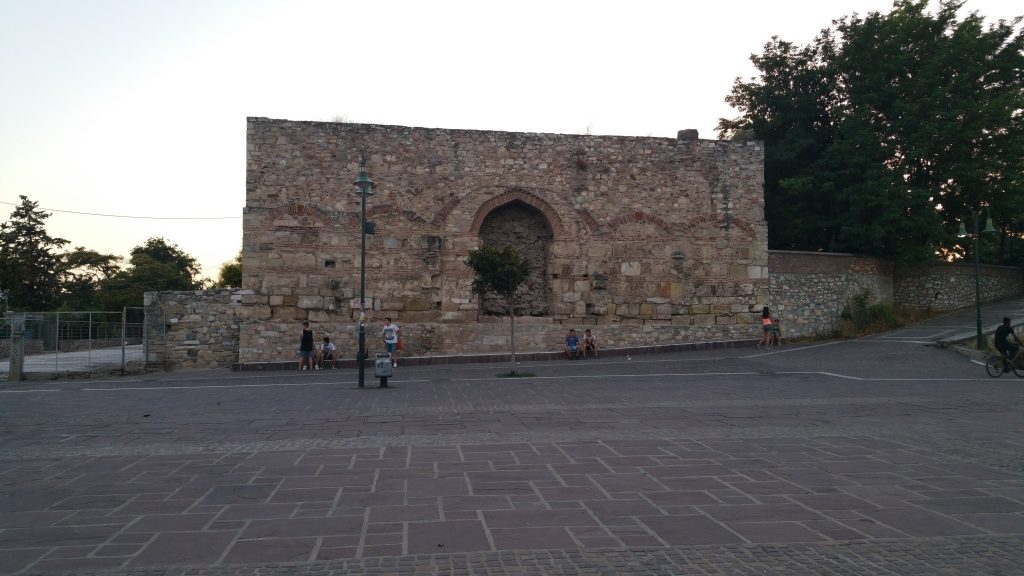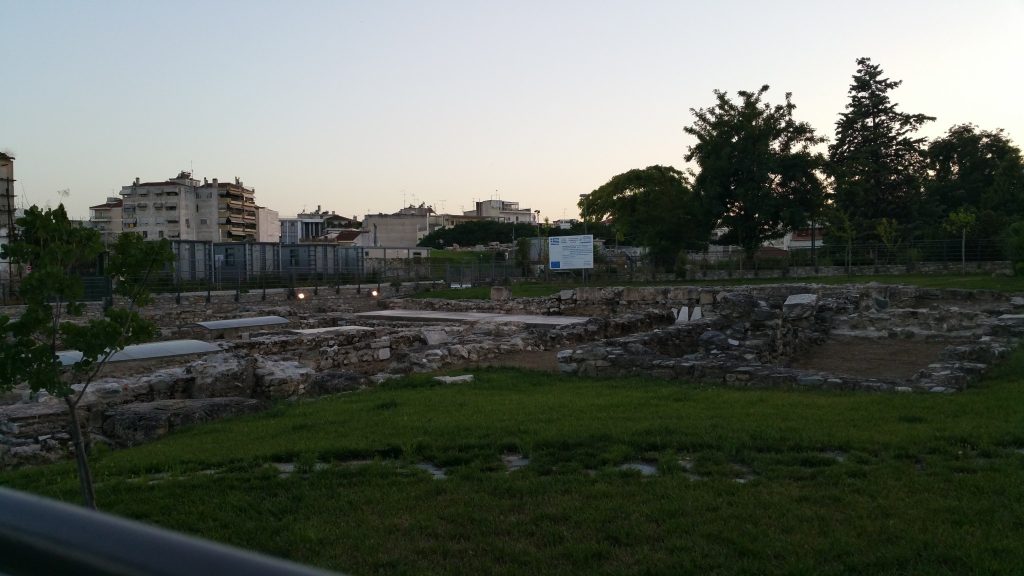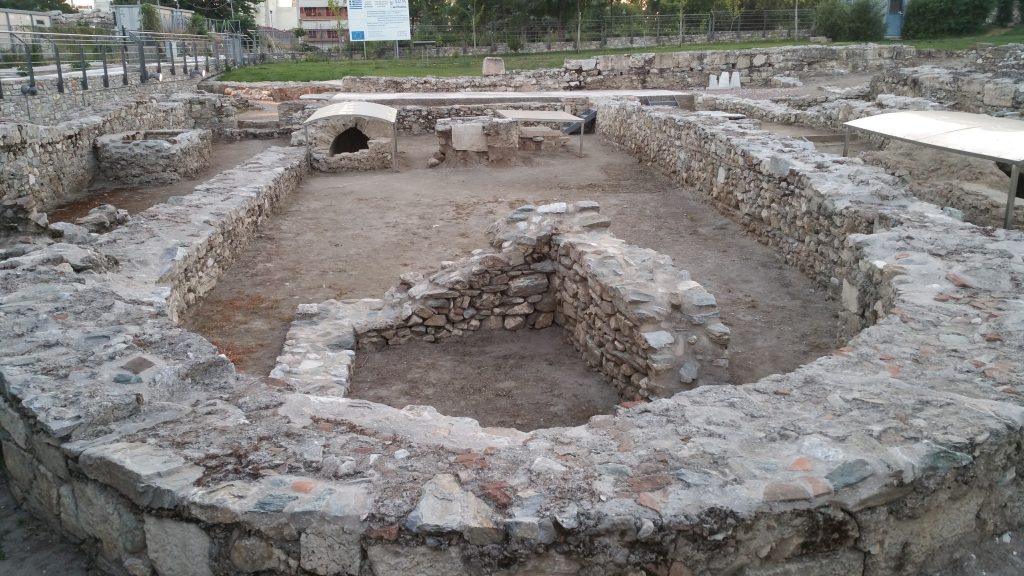 The area around here in the Old part of town has many traditional tavernas and bars and it is beautiful.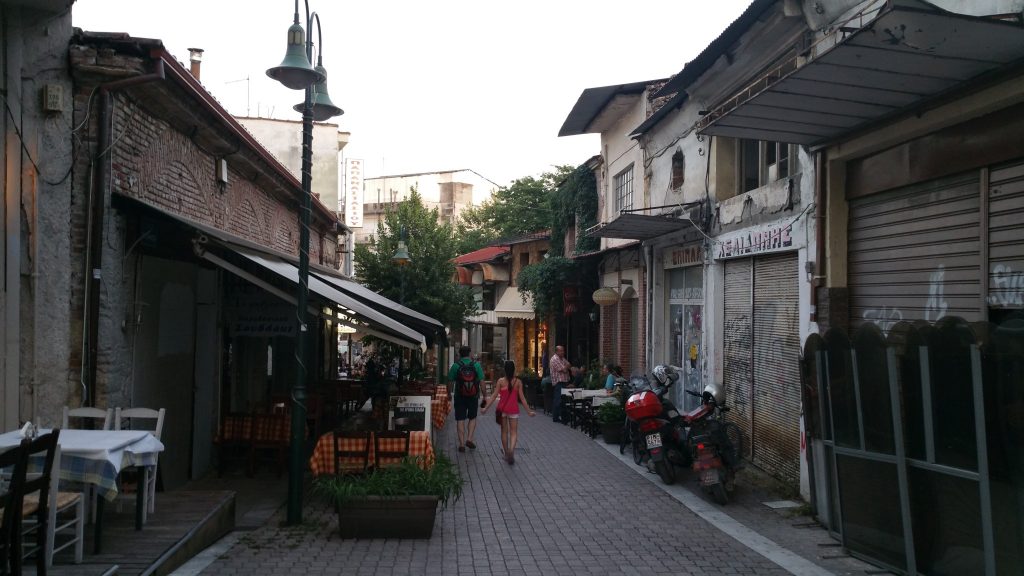 The former glory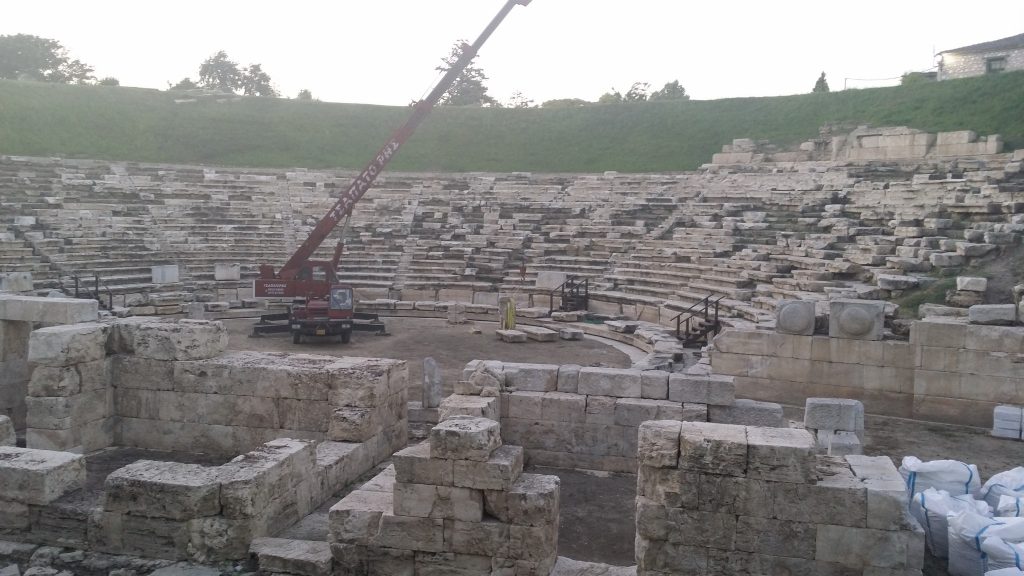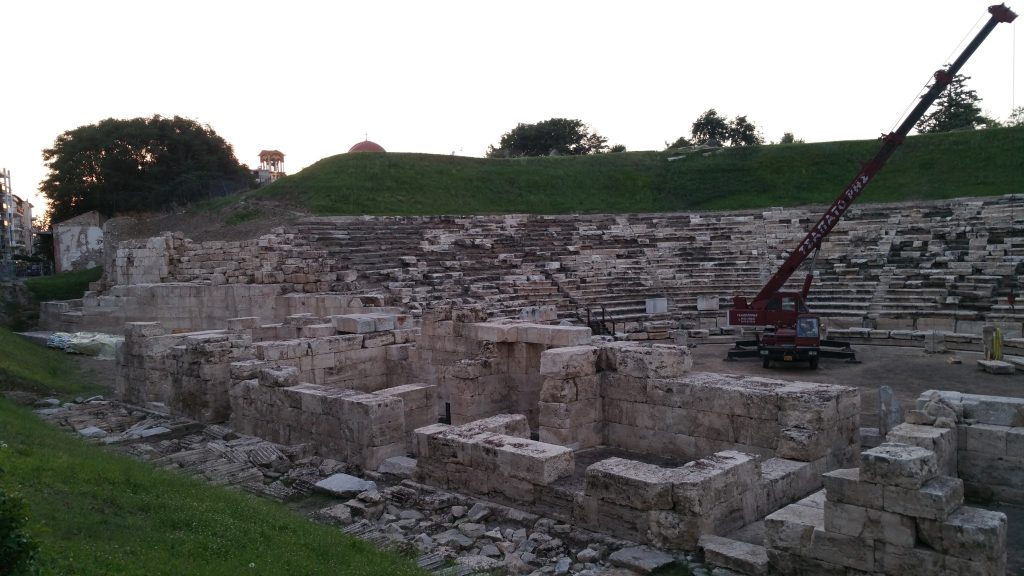 And the current mess….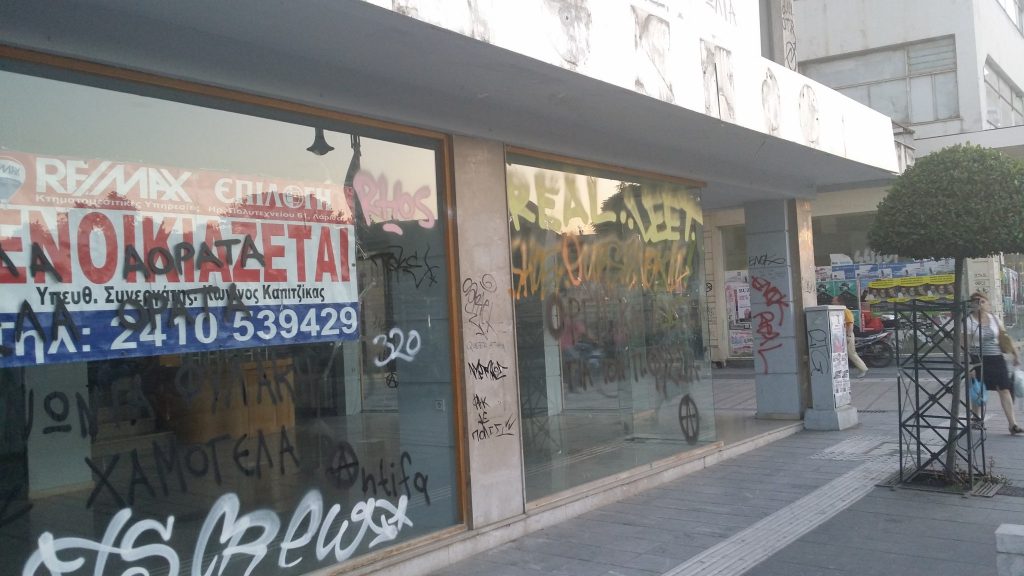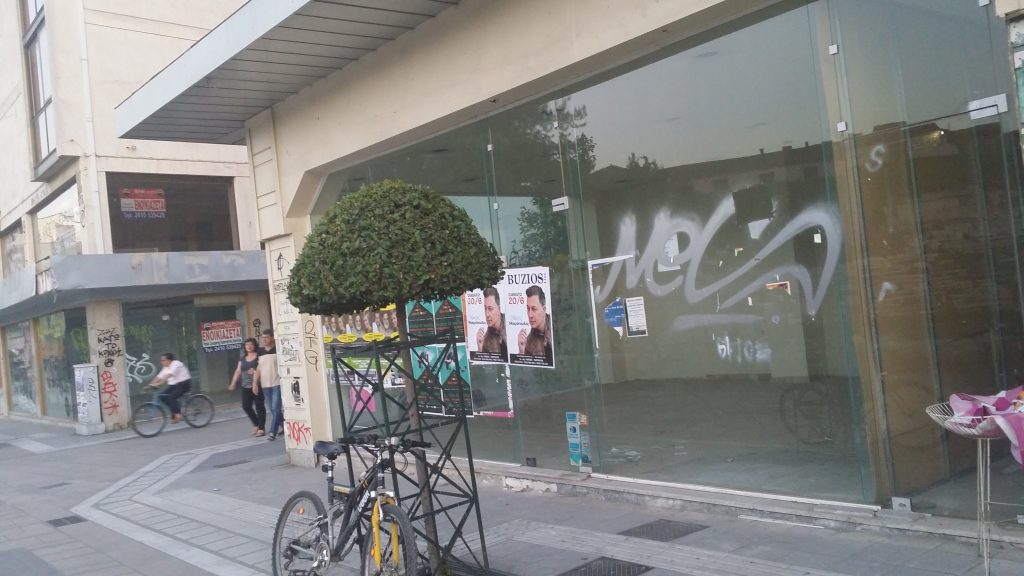 This little mall is near my home. A local agricultural something decided to invest in a mall. And they borrowed like everyone else. And then it crashed. There are only a few tenants left in here.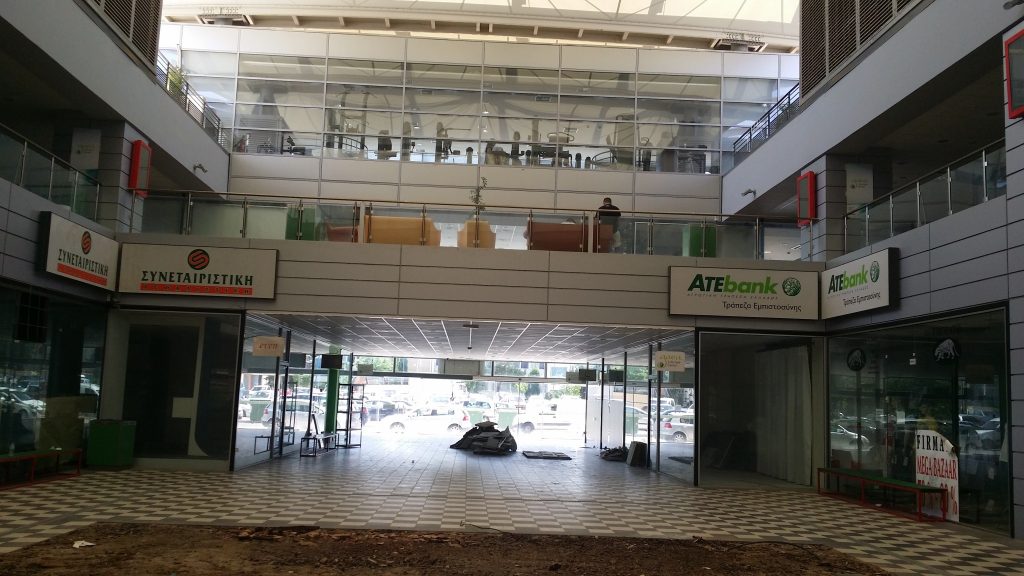 Okay, now we visit my former high school. Number 6. The best. Lol. The graffiti at the left corner says "Down the Government". It is in my DNA to do rebellious things haha.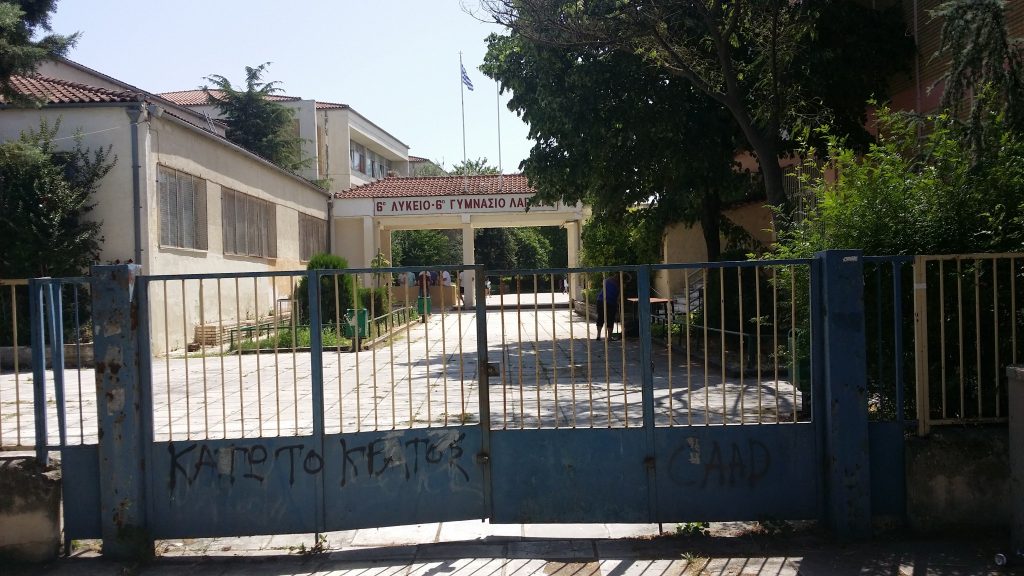 To rent signs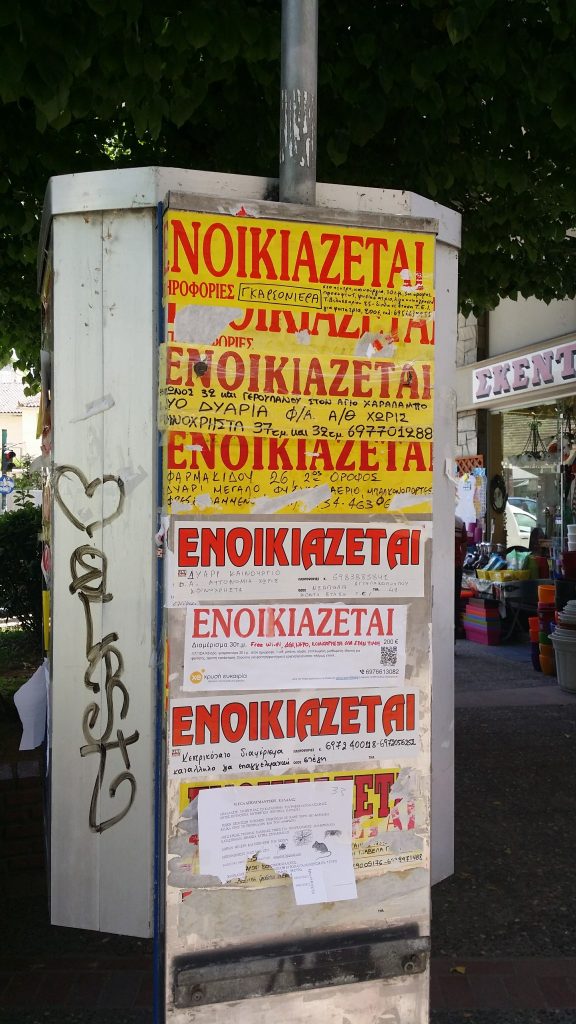 The local bus from downtown to home, because walking it during the afternoon is too hot!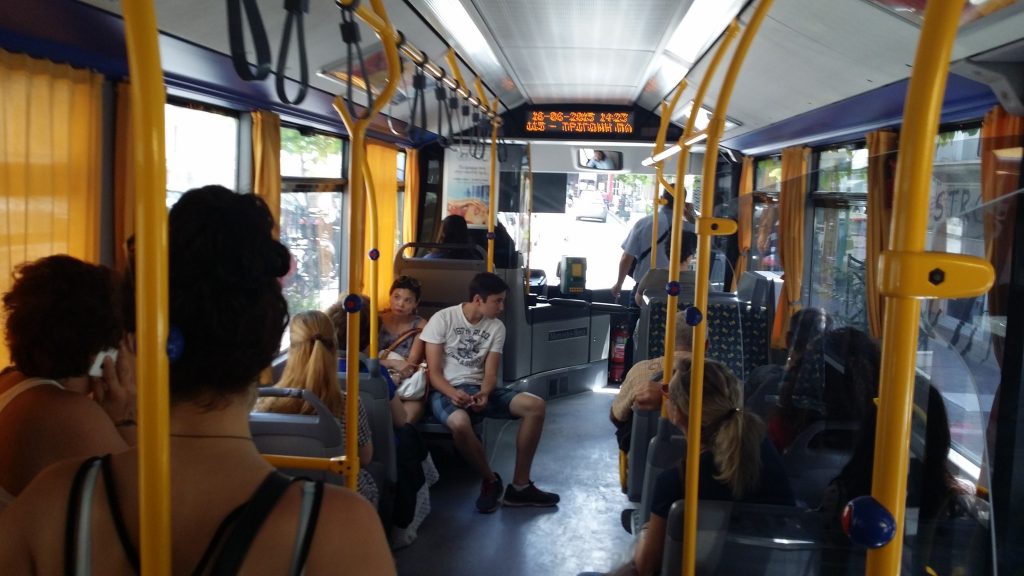 Another lunch out…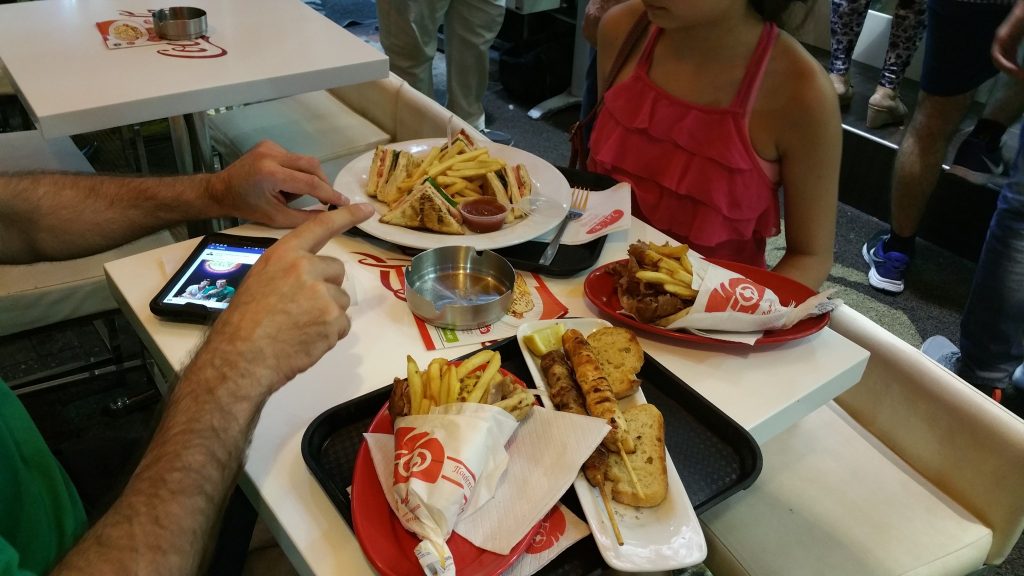 This was the house I was born. In 1967. Well, the neighborhood has changed…a little since then. Me and my brother own this land now, we are waiting for the turnaround. We are resigned we may wait for a very long time.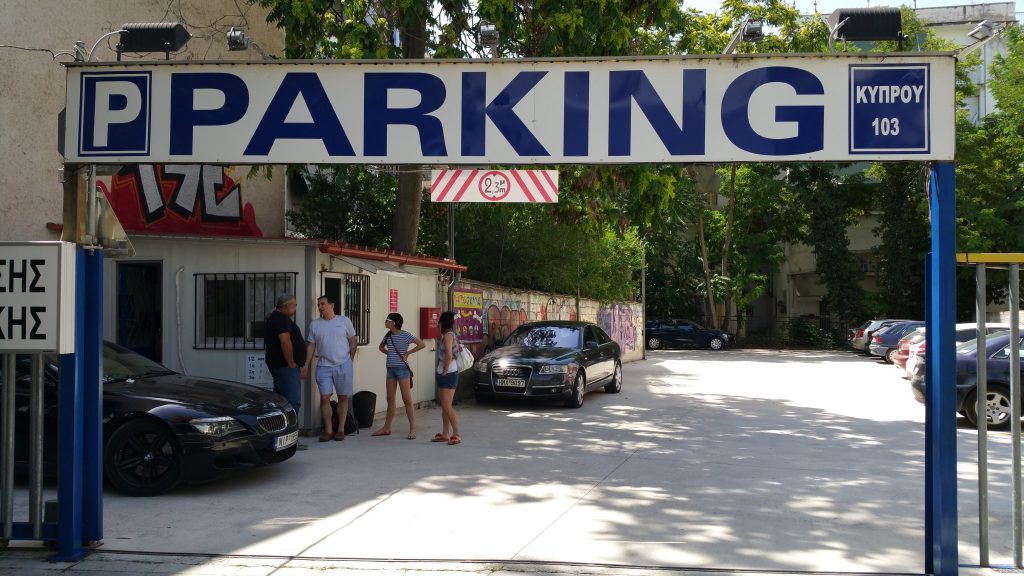 Oh yes, there is an IKEA just outside the city. Amazingly, it has not closed! It attracts shoppers from all over central Greece.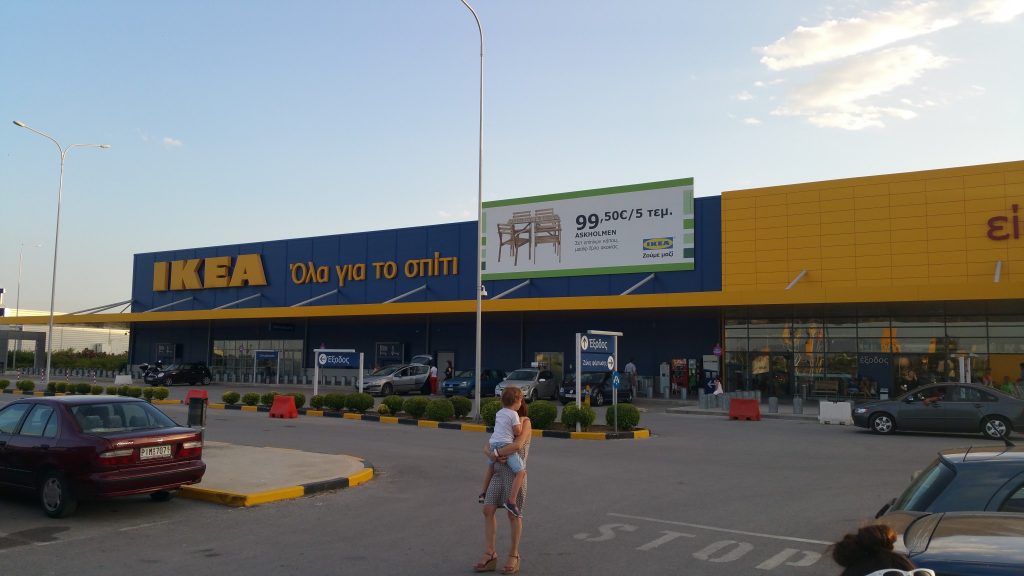 We visited another mall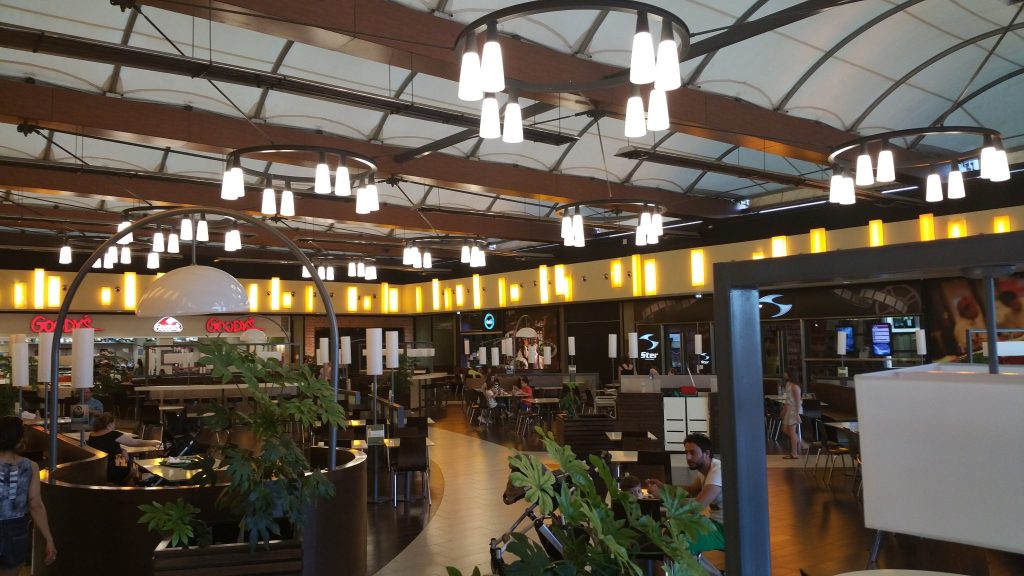 Back in the old part of town, where the city band was practicing before the outdoor movie theater opened for the season.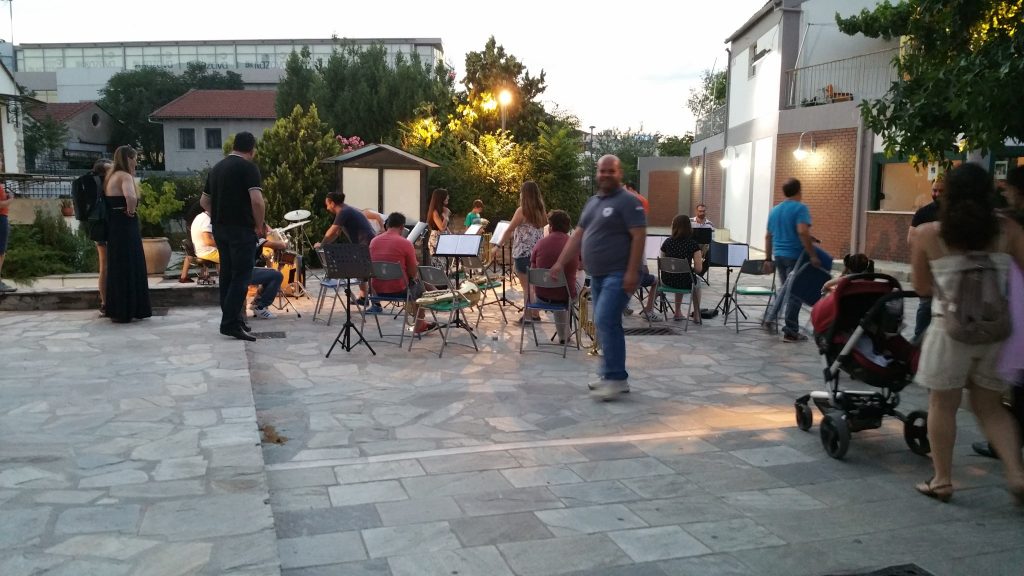 Whenever I visit in the summer I always try to catch the movies here…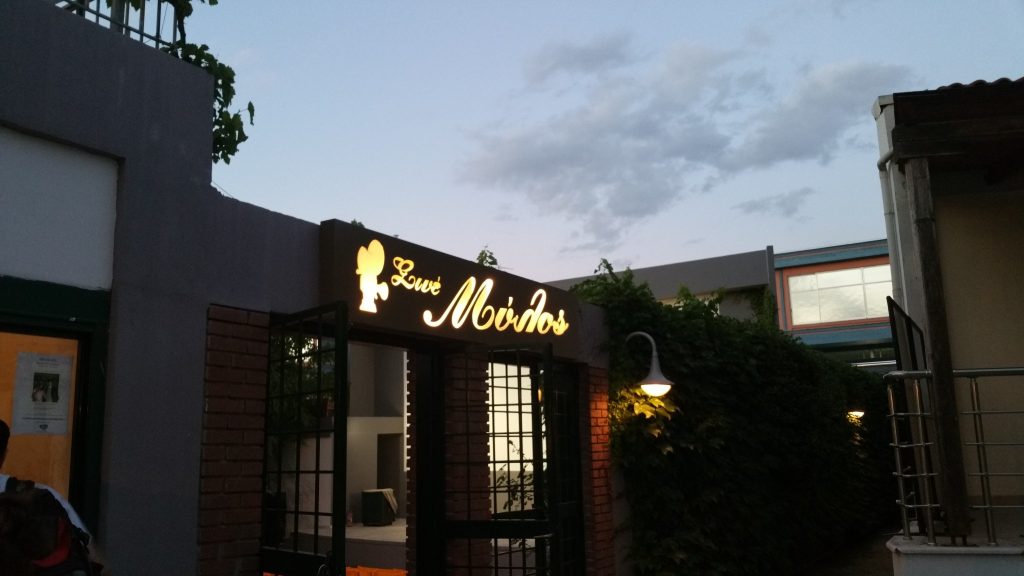 It is probably one of my favorite places in the world. Watching a movie under the stars with pop corn and drinking some drink with vodka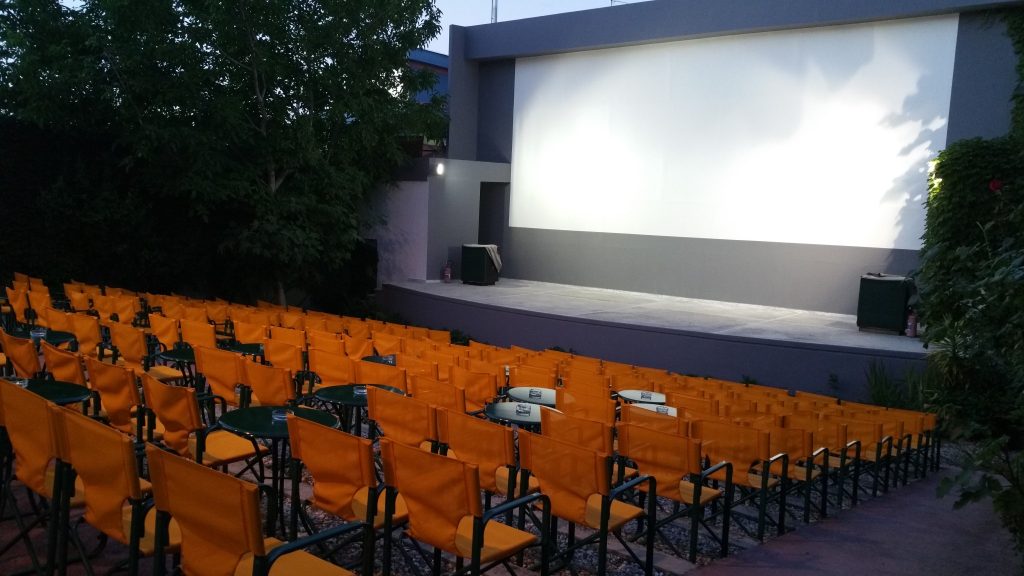 I do not remember what movie we saw that night…
Well, of course, the girls in the familia had a great time shopping around for bargains. And oh boy there are so many more now as the prices have fallen so much! Surprisingly, several retail clothing stores are owned by Chinese immigrants so it was interesting to say the least to see us.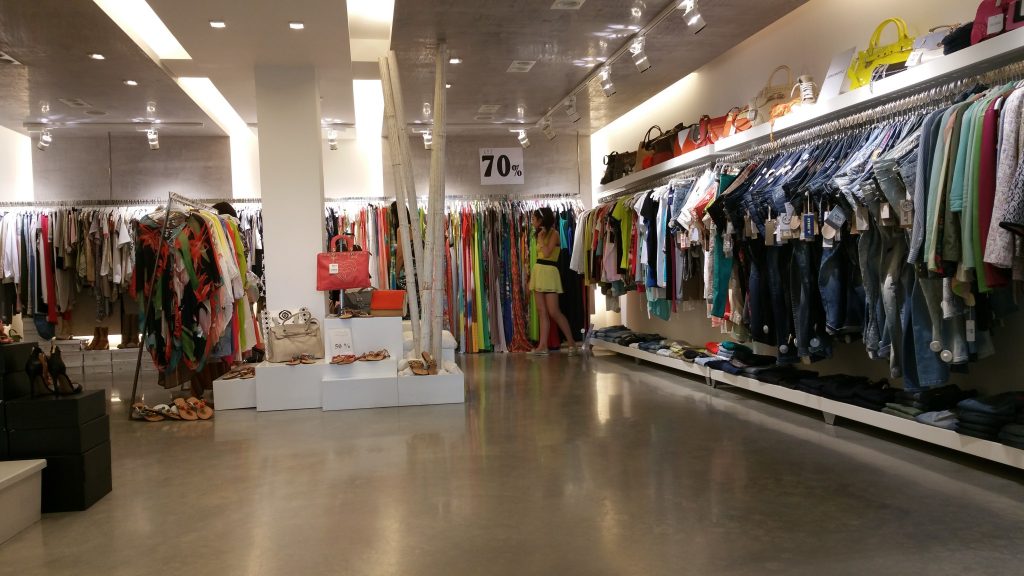 The princess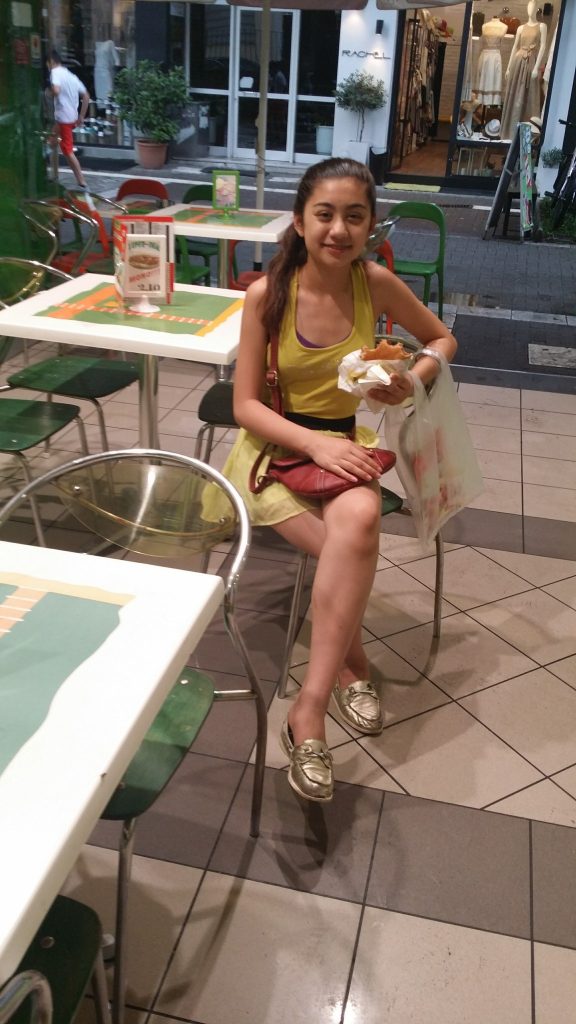 Another Mikel, best coffee and wifi!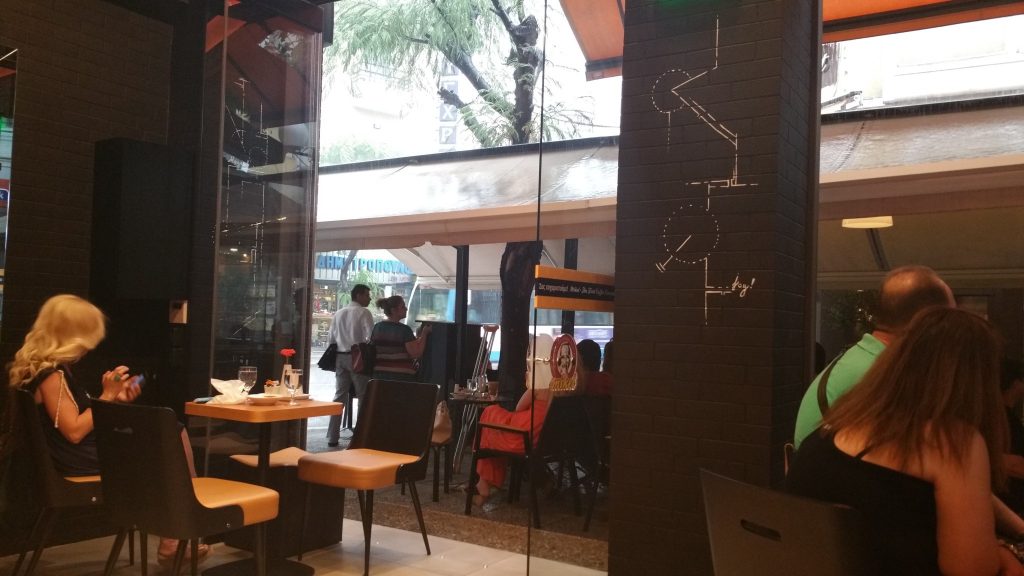 Ok, then it was time to take my mother to the beach to an Airbnb place! More soon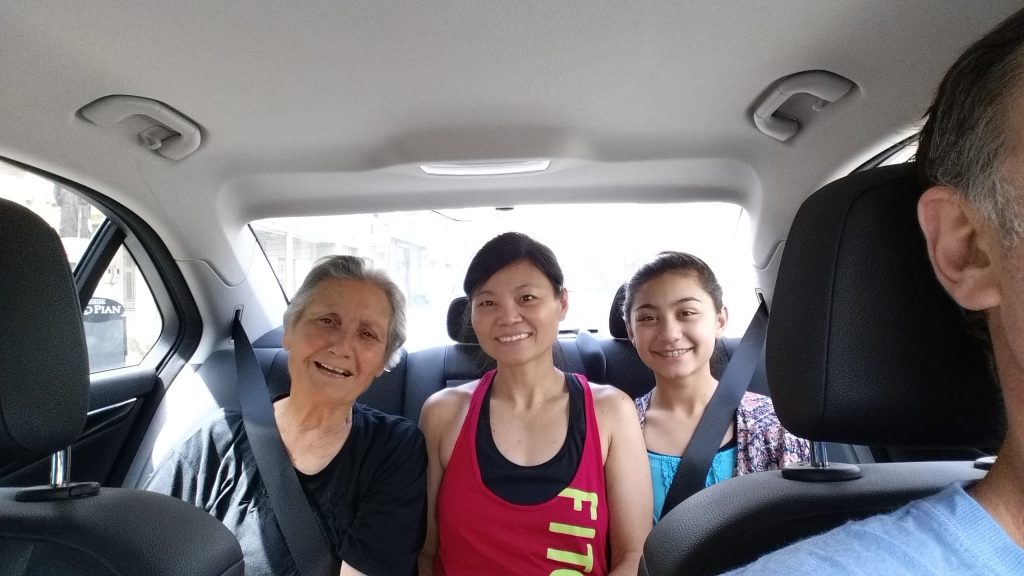 Please help bloggers you appreciate & make a positive difference in your life by spreading the word about their blogs, emailing and commenting and using their few $ links, thank you!
TBB
travelbloggerbuzz@gmail.com
Follow TBB on Twitter @FlyerTalkerinA2
You can subscribe to TBB below, winners only!