This is part Two of the Asia Summer Trip Report of my time roaming the streets of Tokyo and staying at the Conrad Tokyo for free.
TBB Blog Mission: To Entertain. Educate. Inspire. In That Order!
See Part One: Travel Hacking Totals and Japan Airlines Business Class Dallas DFW – Tokyo Narita NRT
See Part Three: Hong Kong For A Day With Son
See Part Four: Family Gathering in Sitiawan, Malaysia
See Part Five: Kuala Lumpur Doubletree & Korean Delta Business Class Flights
This is the first time I finally exit from a Tokyo based airport, I have transited through them several times but never before got outside. Well, never say never. Tokyo here I come!
Of course everything is very efficient here. Before I knew it, I was outside in the Arrivals hall: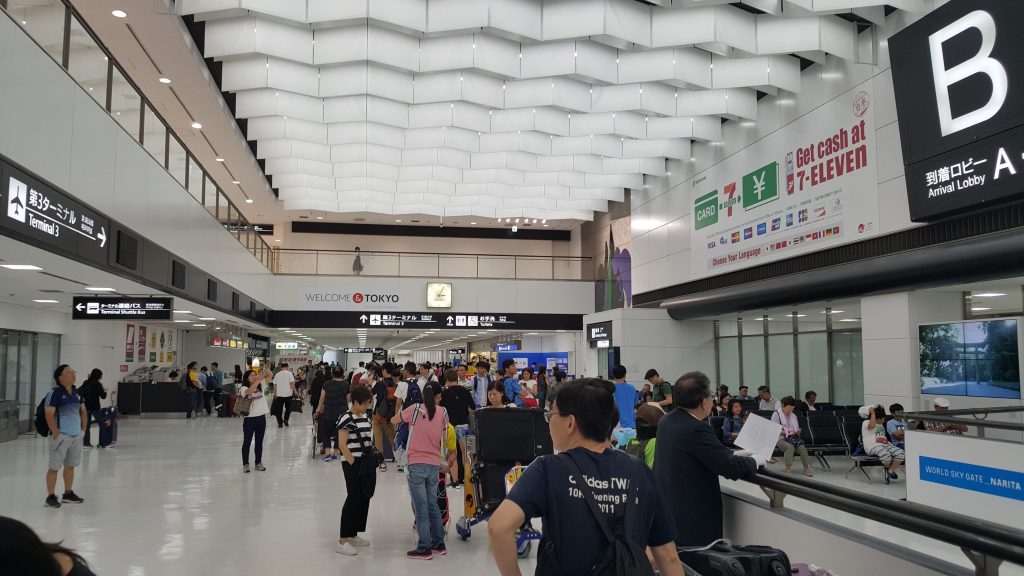 For some reason, I always just LOVED looking at these. Maybe it is in my blood to explore? Or maybe just use miles?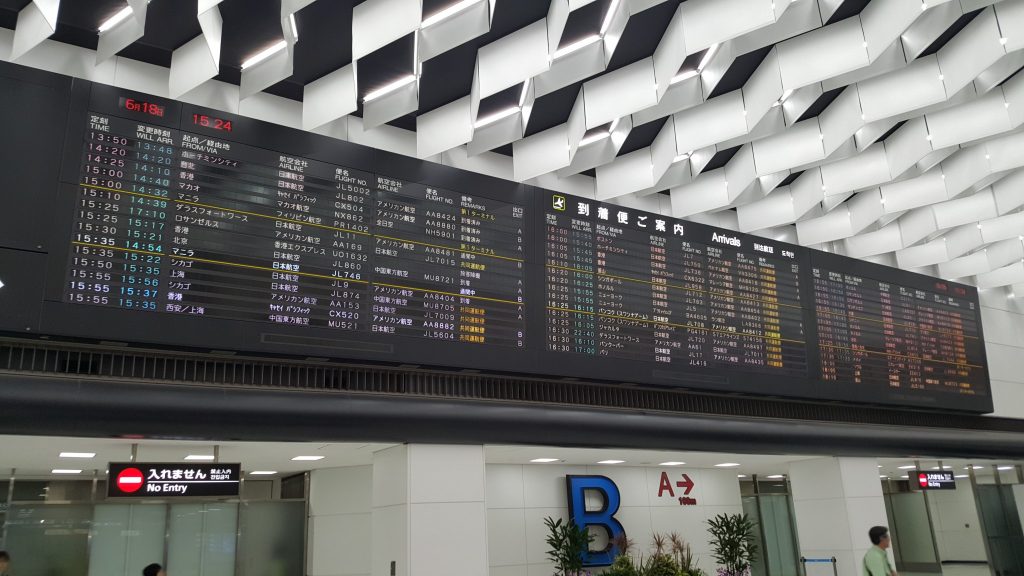 TBB readers gave many good tips for Tokyo. One of the best was to take this company "Airport Limousine" to drive me to the Conrad hotel. Before that I had to find an ATM to get me some cash. Not many are US bank friendly but I found one, I forgot where exactly it was. So, I bought my round trip ticket to/from Conrad. If you are staying at the same hotel, I highly recommend you do the same as the bus drops you off right at the hotel door, so convenient! Small buses, highly efficient. Attendants bow as the bus slowly comes to a stop. Get used to seeing Japanese bowing constantly!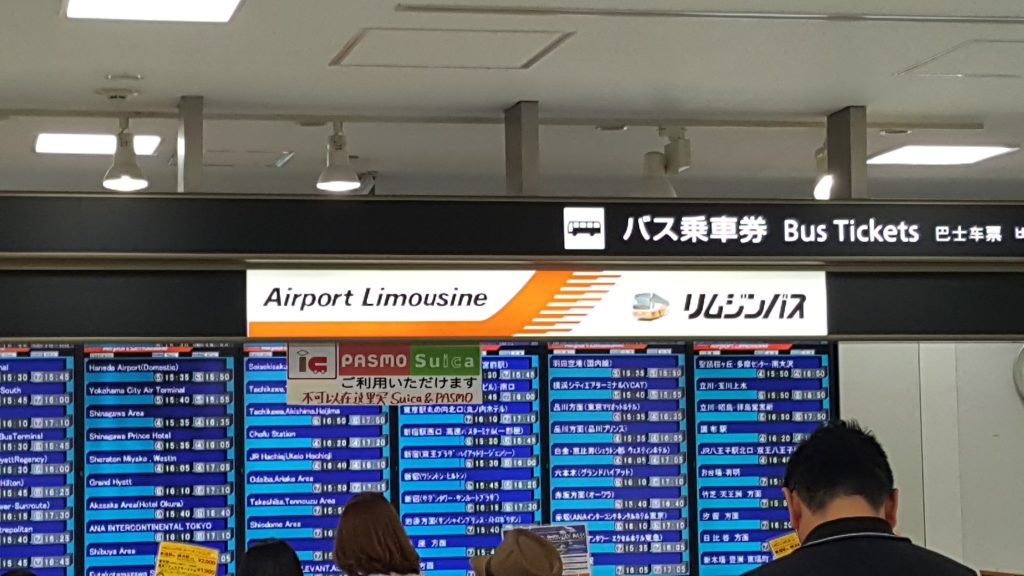 I couldn't sleep of course the first night. Jet lag all the way. So, I tried to get to that famous Tsukiji Fish Market as it was near the hotel. I believe this was the last year before it was relocated to a more modern compound as the whole area is being upgraded for the Olympics. I got there at 3.30 am. Big mistake! Too late, all tuna auction tickets were gone!
Next day, after a decent sleep but still quite jet lagged, met a friend and we started visiting some places around the city.
The area around Tokyo Station: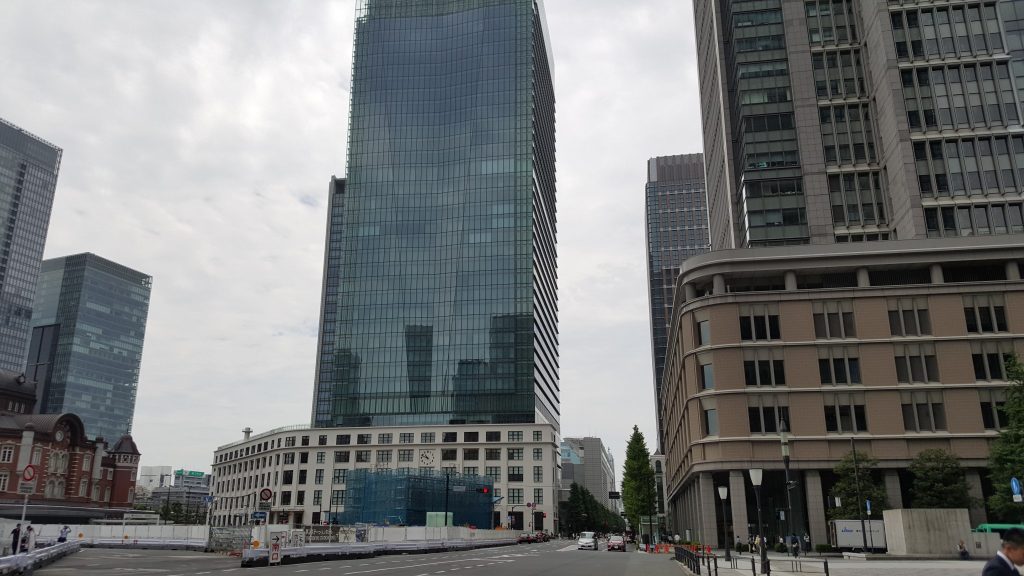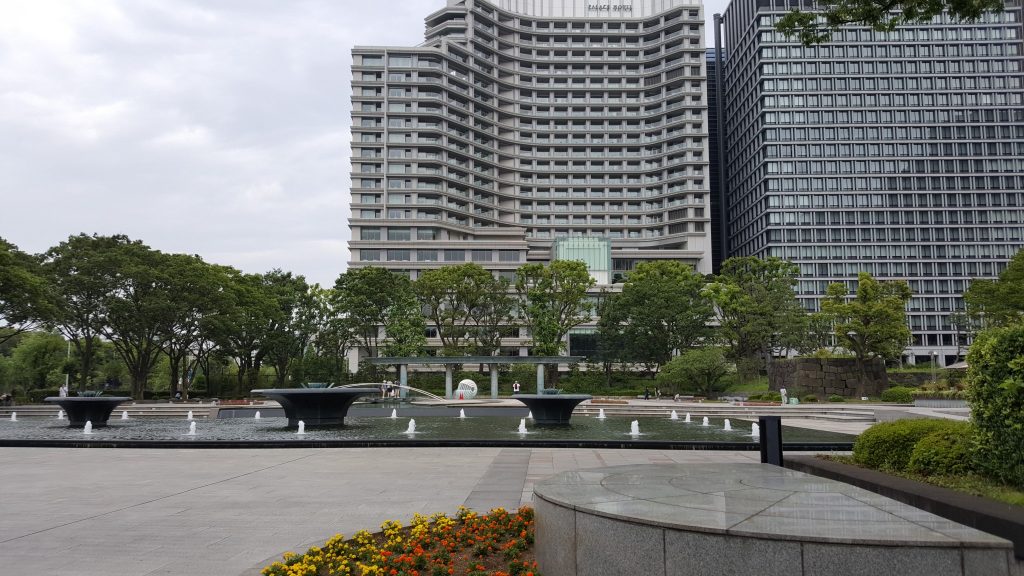 The Imperial Palace area with its walls and its gardens. Very nice area to stroll through…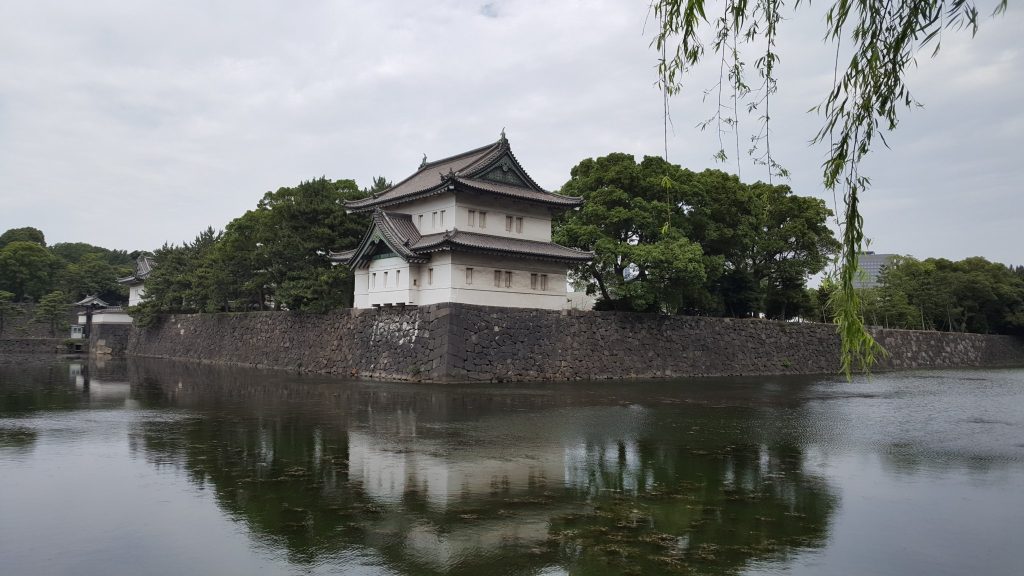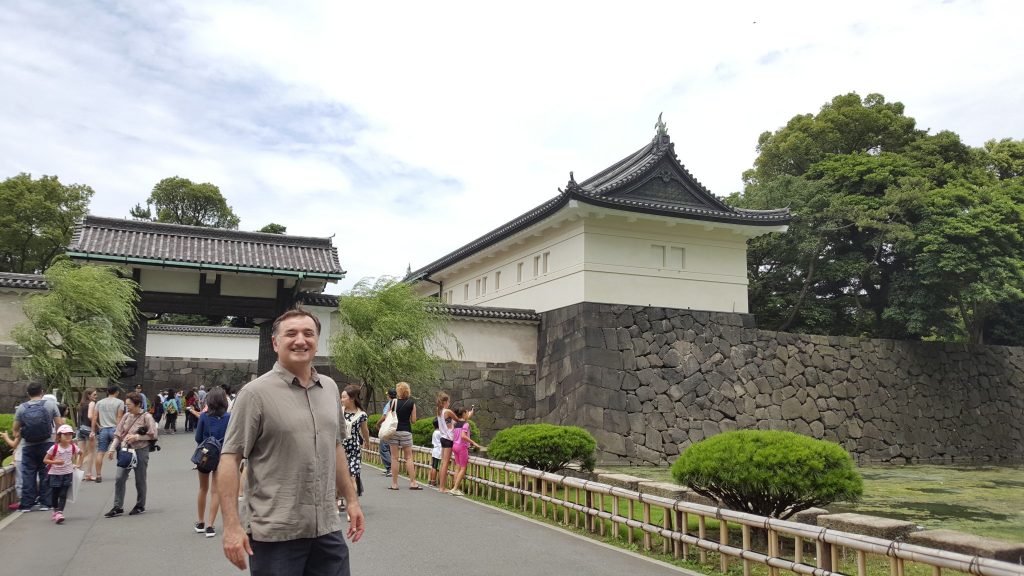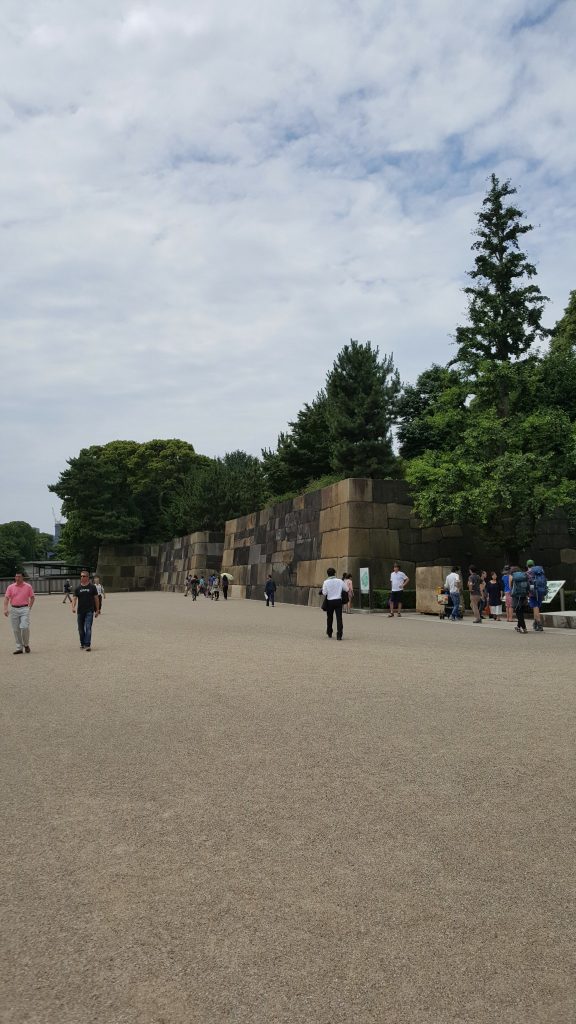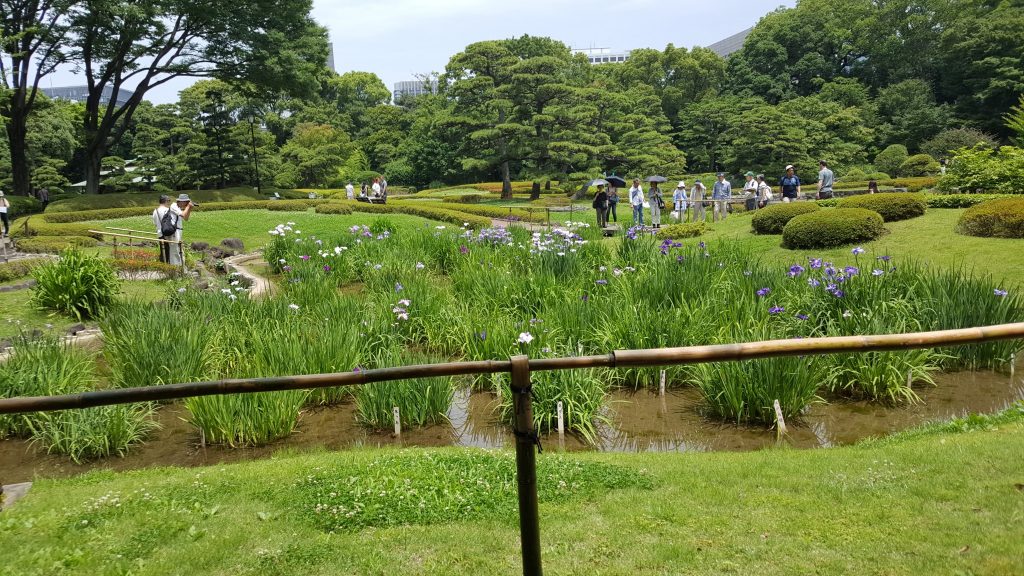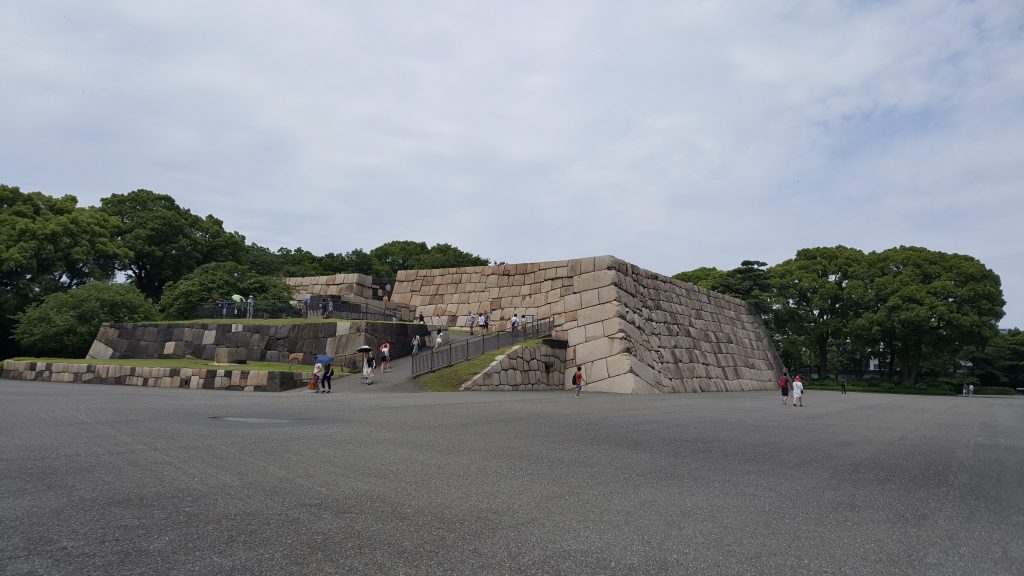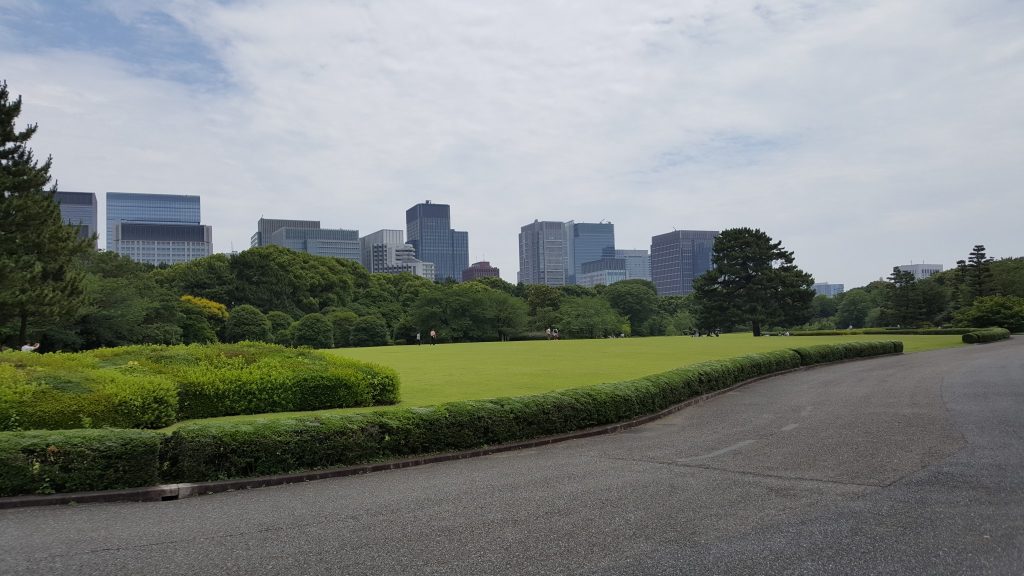 Here is a shot of the actual Tokyo railway station: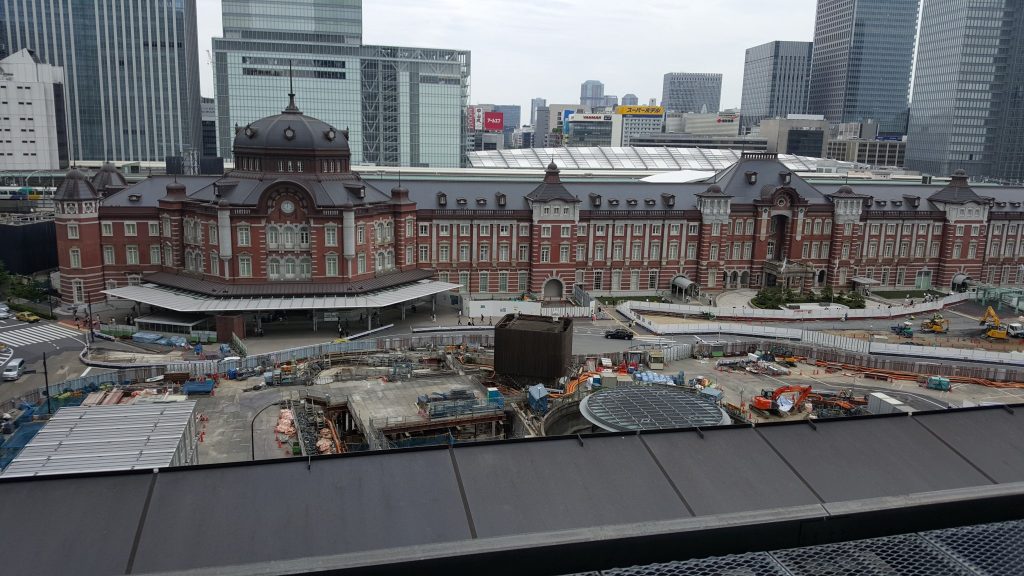 I believe we then went to the Shibuya-Harajuku area and visited Takeshita Dori and crossed the mother of all street intersections!
Visited a maid show establishment. Yeah, a tourist trap I know but it was a lot of fun. There were some patrons there who were totally into this. Japanese can get into these characters sometimes….WAY into it sometimes. I will withhold my customary WTFs for another post…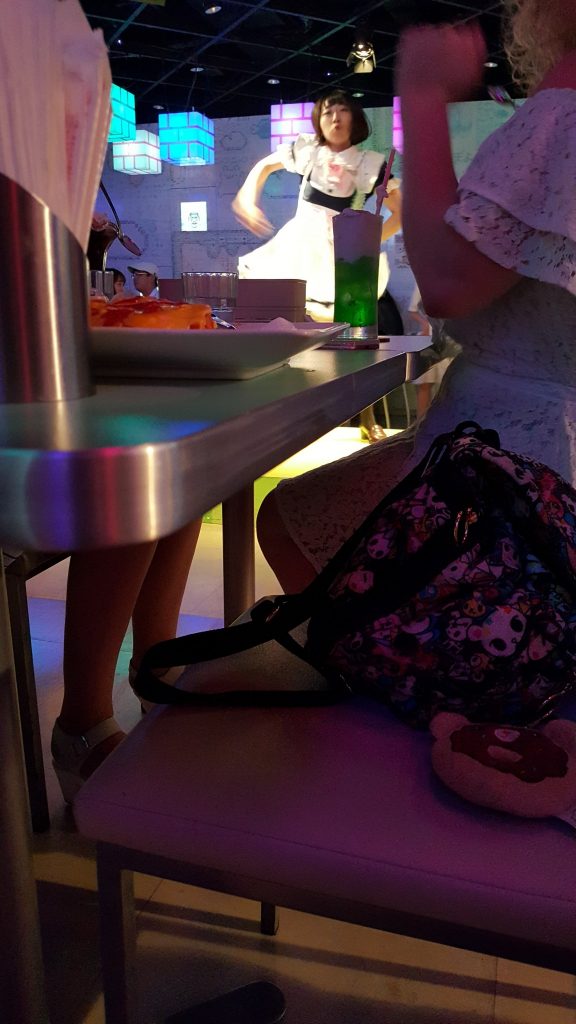 The beauty and the beast. And yes, there is a package that includes photos with your drink/food.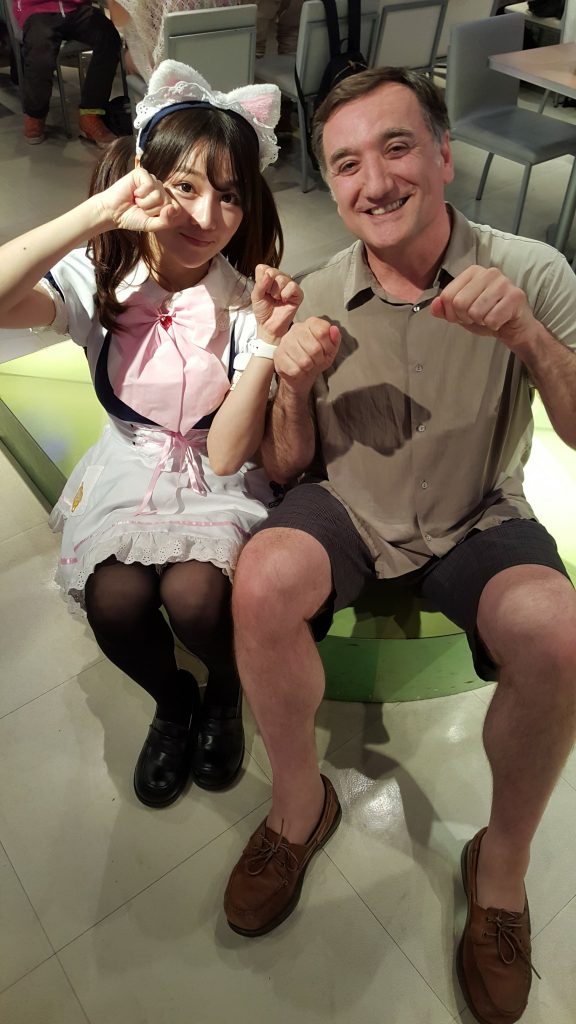 Give me some credit (ha!) at this point. I am super jet lagged and started not to feel well at this point. But I soldiered on. Sadly, the second the pics were taken she was to the next customer right away! Like I said, the Japanese are very efficient!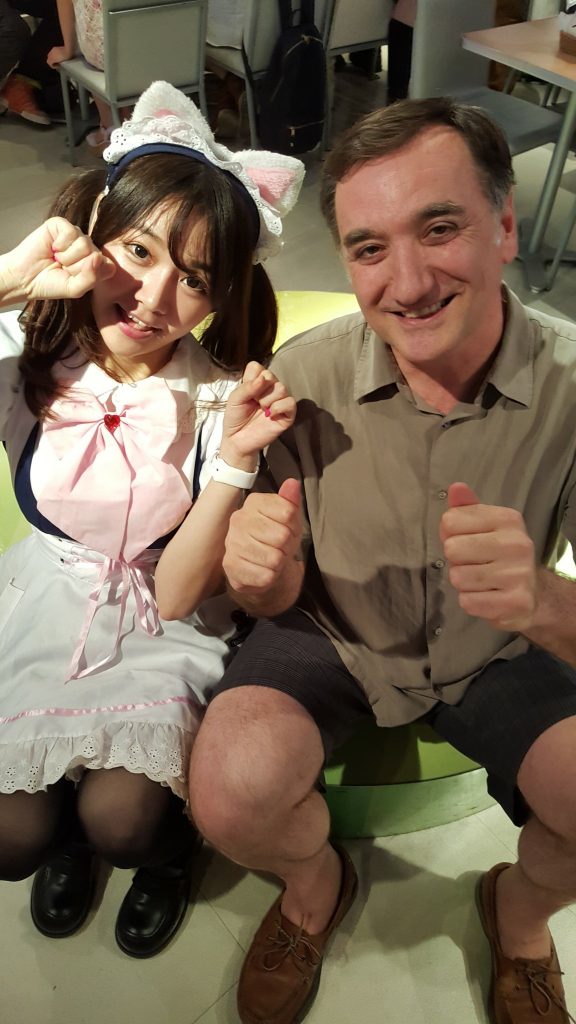 Japanese punk rockers in the streets, yeah..whatever. Kind of soft for me, like punk lite or something.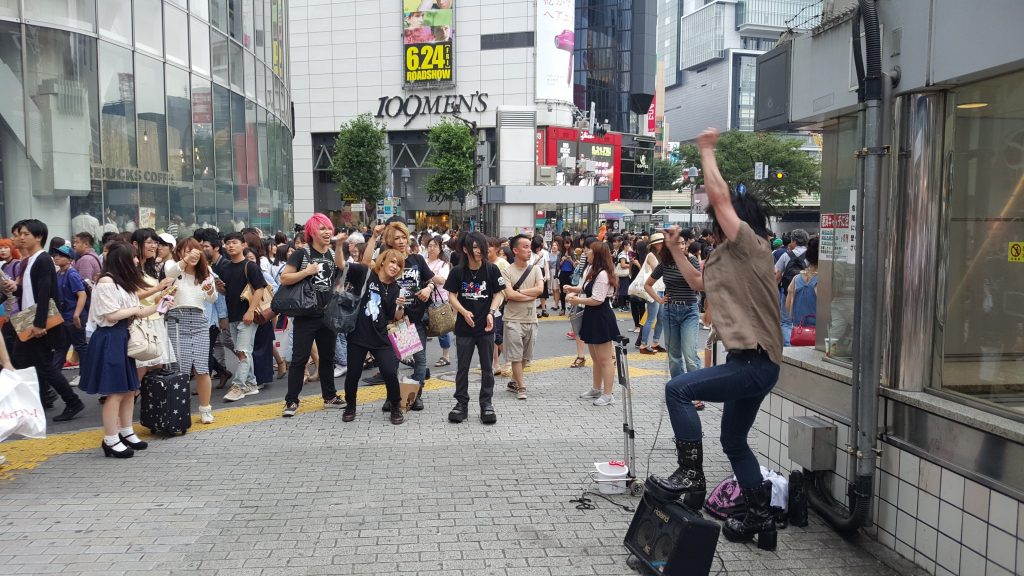 And then I saw a protest against the North Koreans so I had to join in!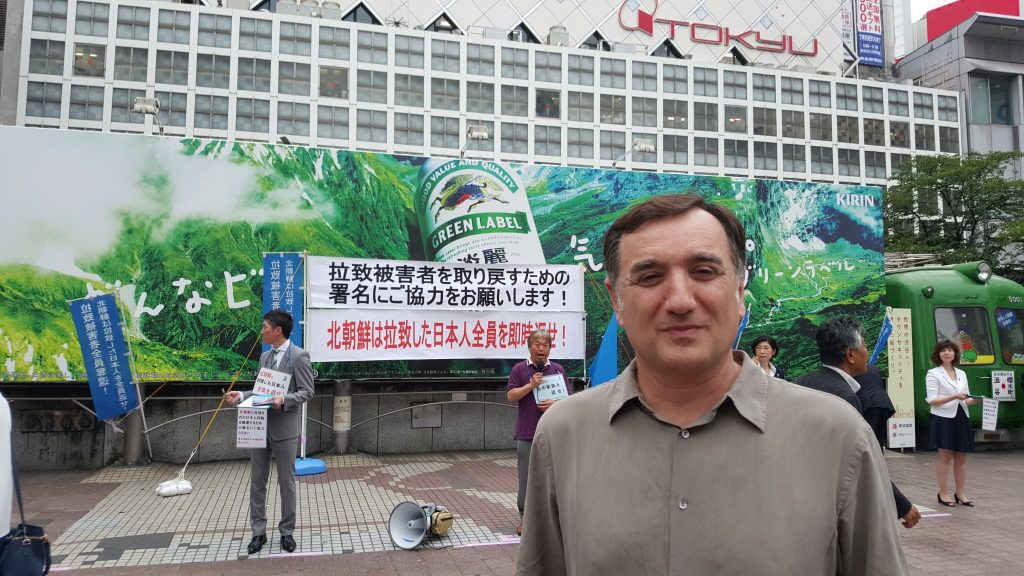 The actual Takeshita Street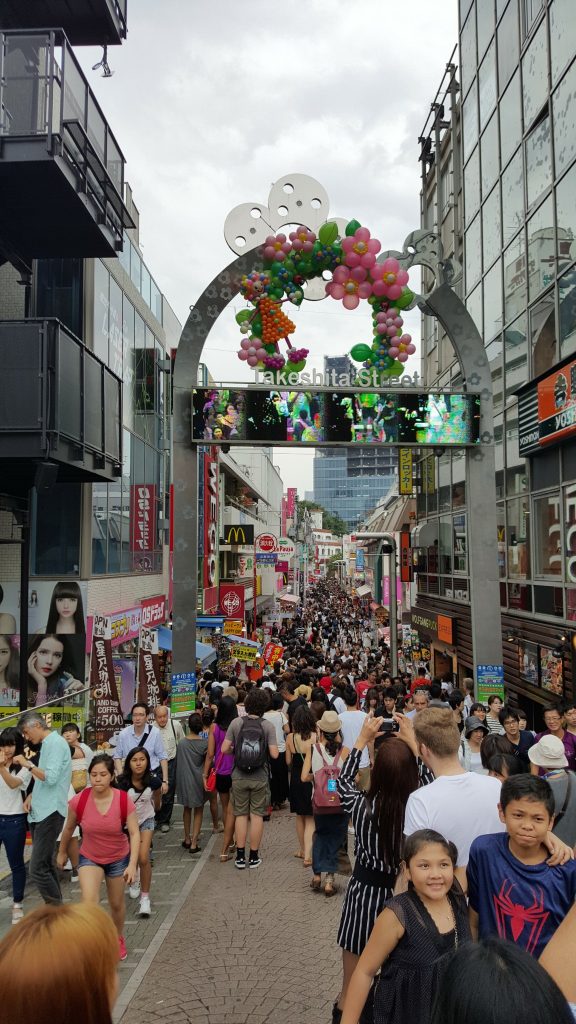 At this point I realized I had forgotten my Benadryls and epipen shots so I am very very wary of eating something that will trigger my allergies so we looked for something safe to eat. And we found it. In a Turkish kebab stand. And it was really good. Here I am in a Turkish kebab stand in Tokyo and watching two Turks arm wrestle. Wow!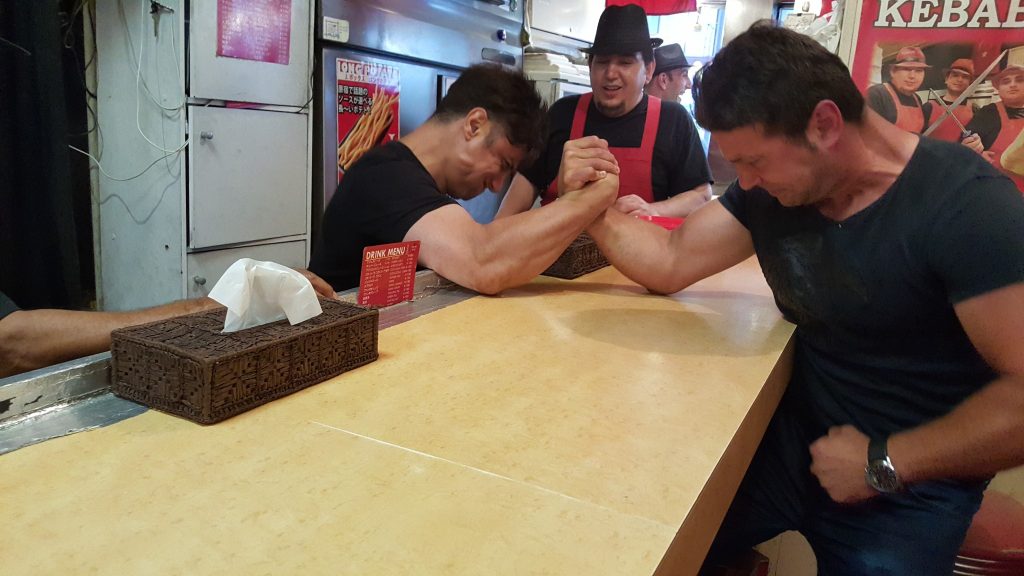 You see many shots of the Tokyo subway in movies. And it was exactly as I imagined it. Actually, Tokyo is the only city that was not too different from what I expected. Which is weird. Yes, they are efficient and orderly like I said. And they pack them!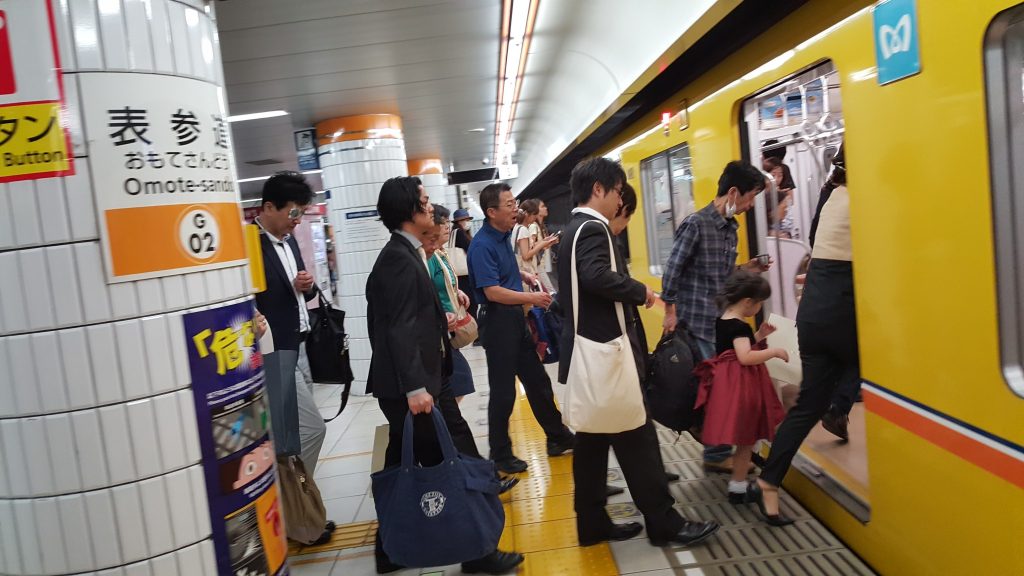 I can not remember what exactly happened but I made another unsuccessful attempt to attend the tuna auction at the Tsukiji Fish Market. But I barely missed the cut…again! Story of my life, sad! So I hanged around and took some pics of the shops in the area: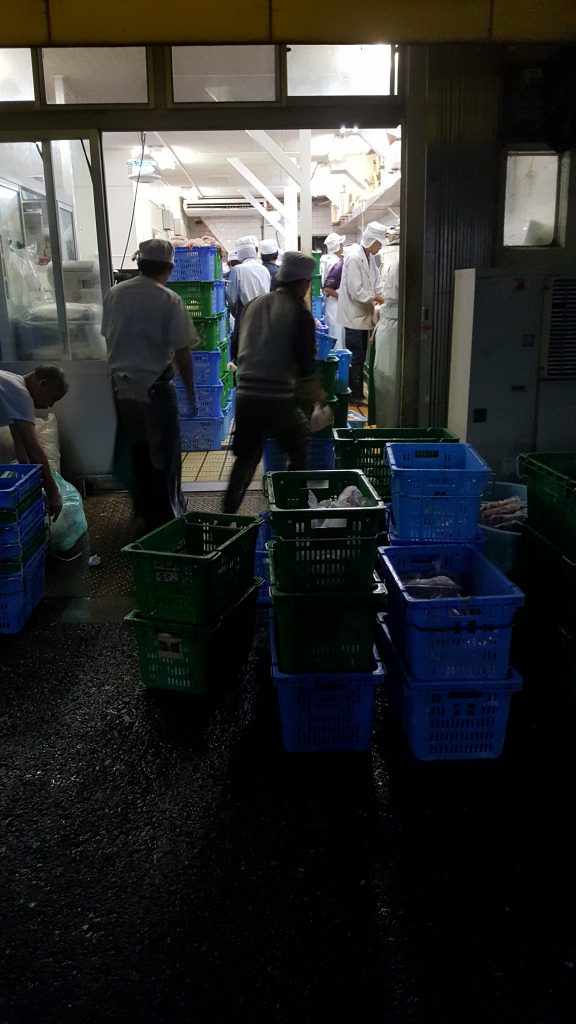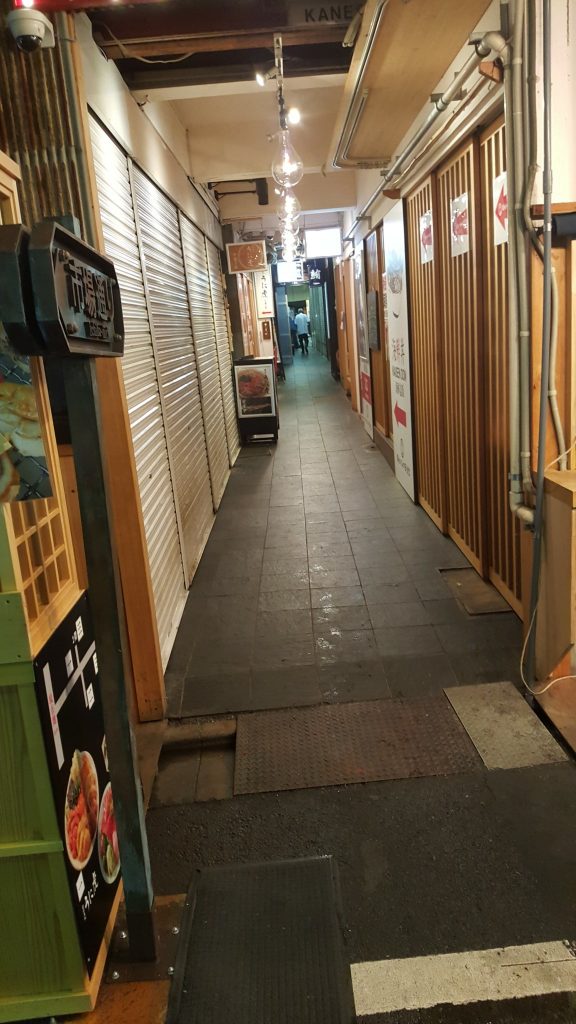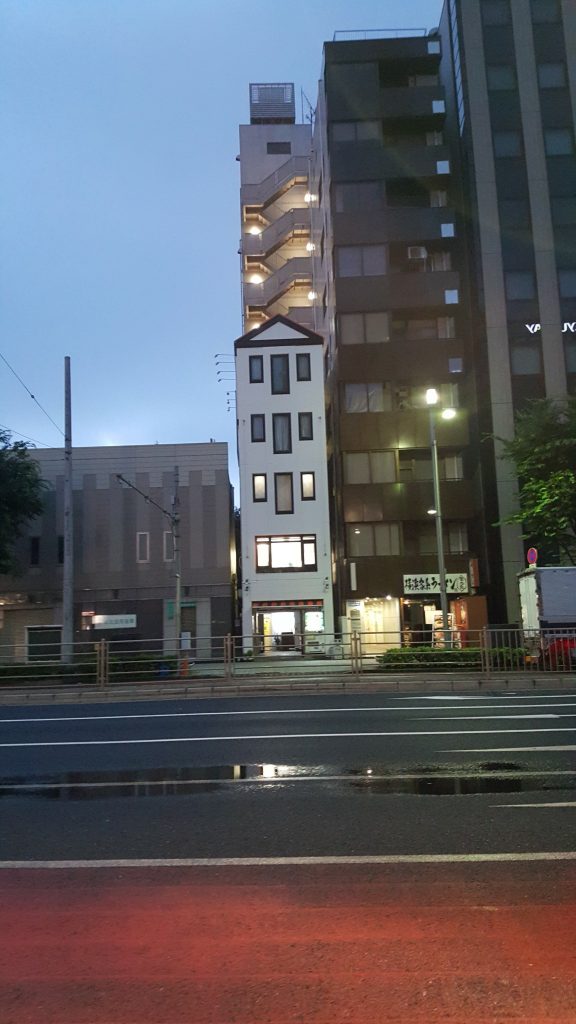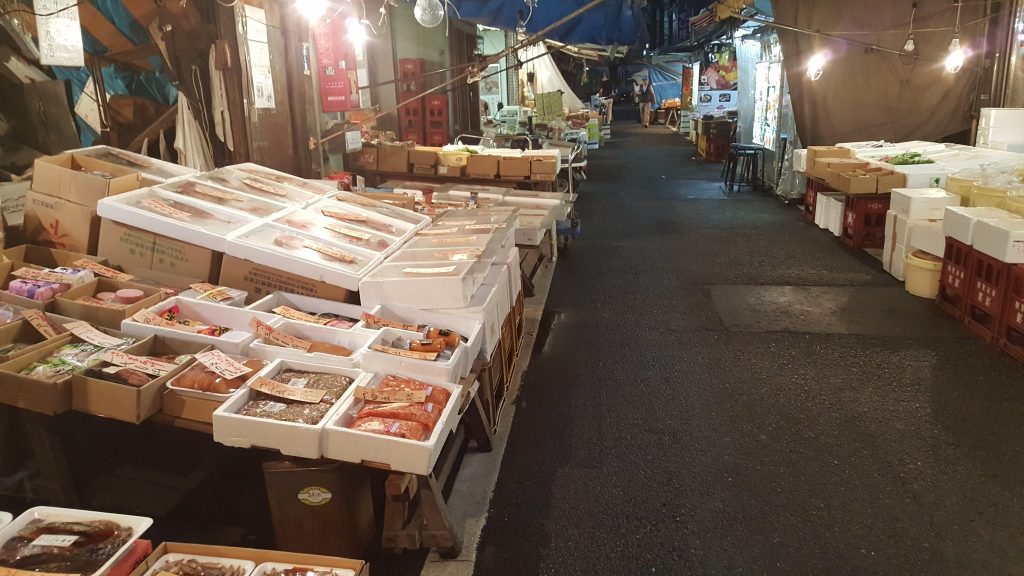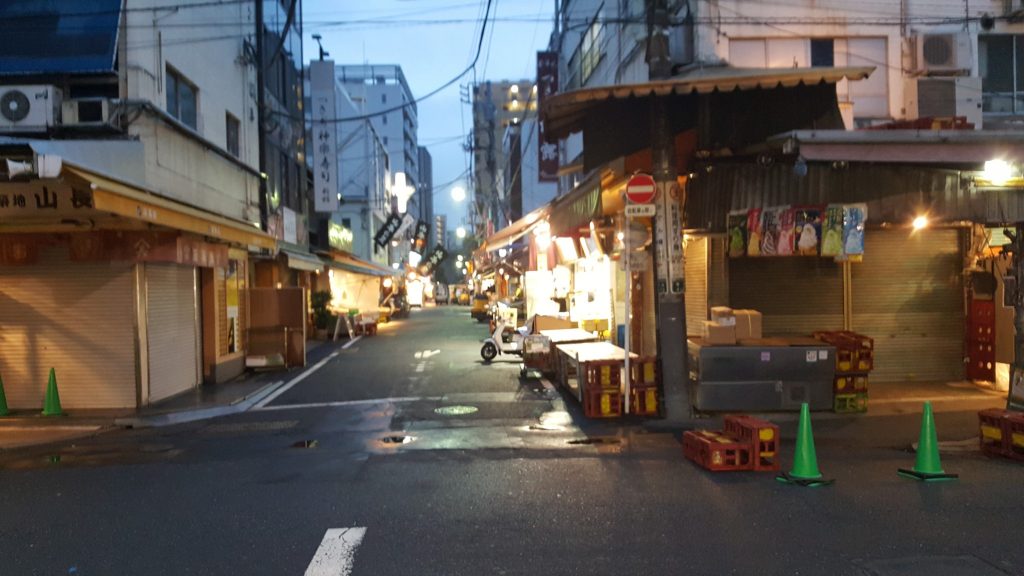 So, I ended up staying four nights at the Tokyo Conrad. 2 free nights with the Citi Hilton Reseve card and then blew 160,000 Hilton Honor points for two more nights. In retrospect: the use of the two free nights with this Citi card is a great use in this property as it is top notch, no doubt about it. Maybe one more with points, fine. But I think burning another 80k was an overkill. But I just did not want to move for one night so there.
This is the entrance where the bus will drop you off from Narita airport. Nice cars!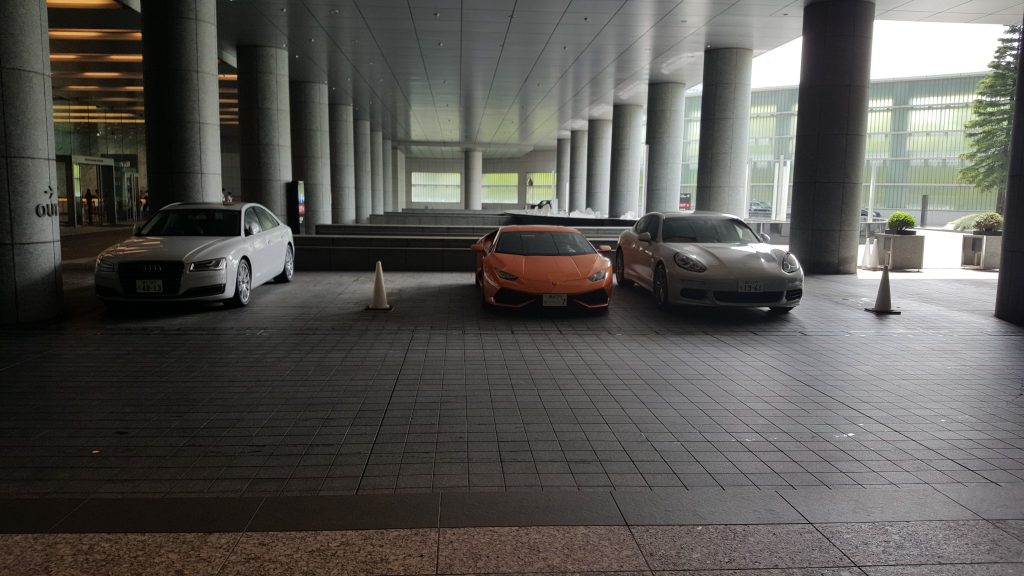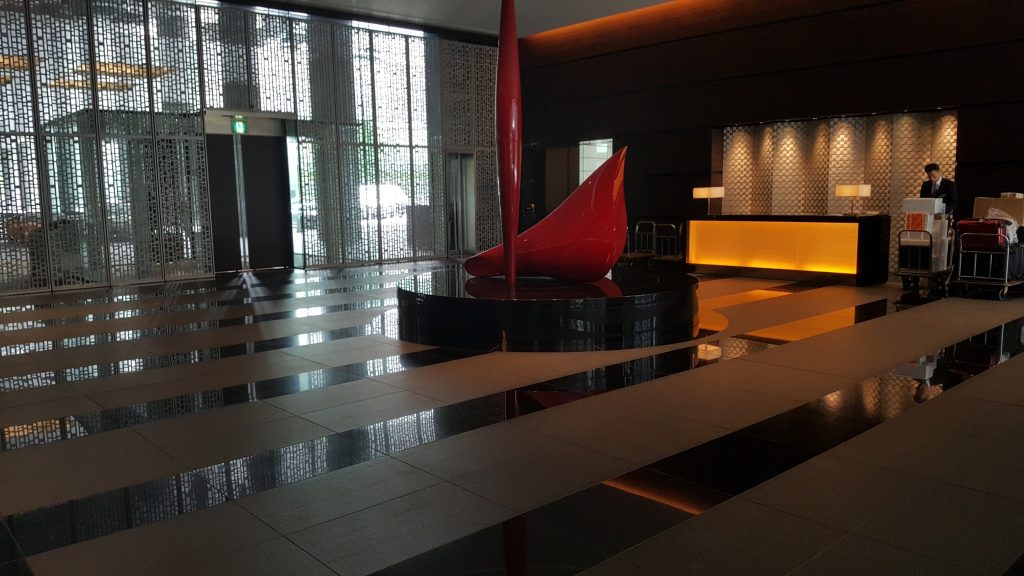 After you take the elevator up…you come into the lobby. Bowing non stop. It makes me feel important but it gets old pretty quick.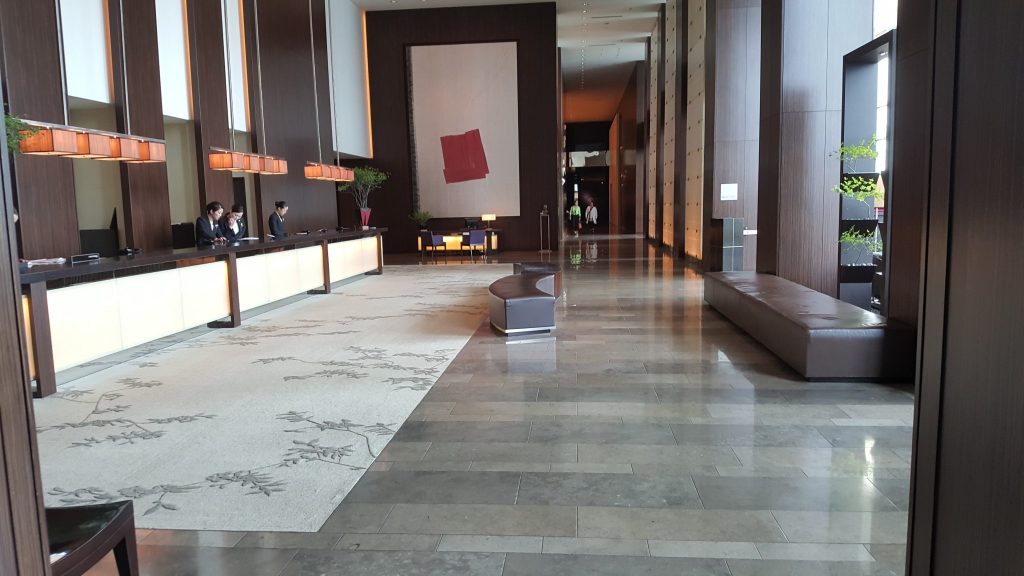 View from the bar across the lobby. Many business people impeccably dressed found here usually. I was dressed kind of causally because I am a rebel.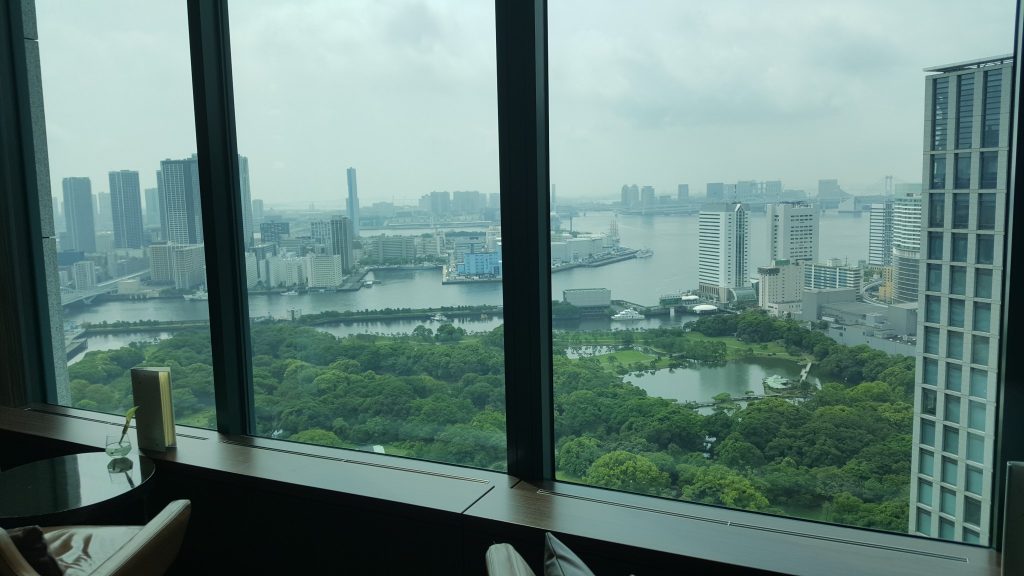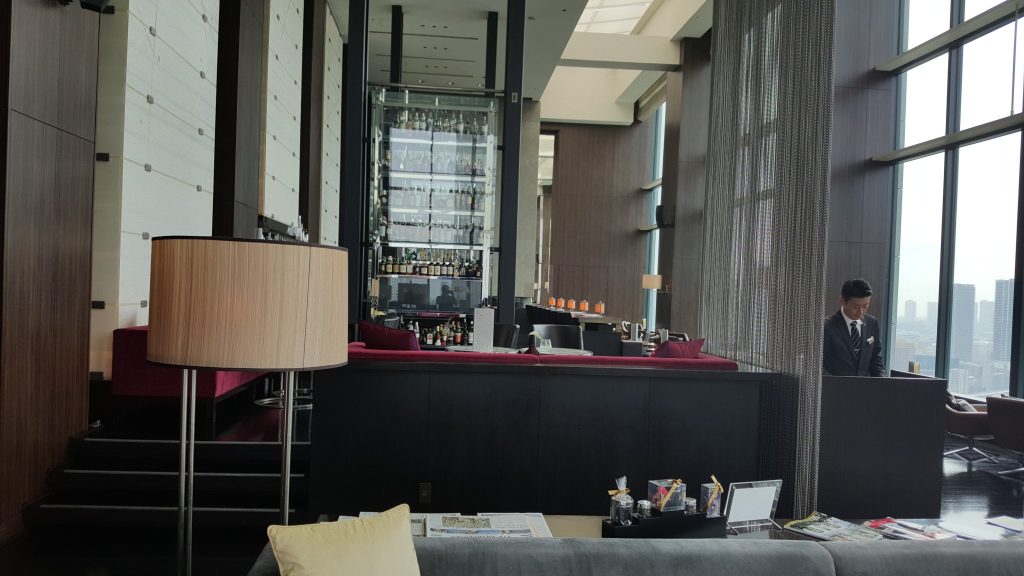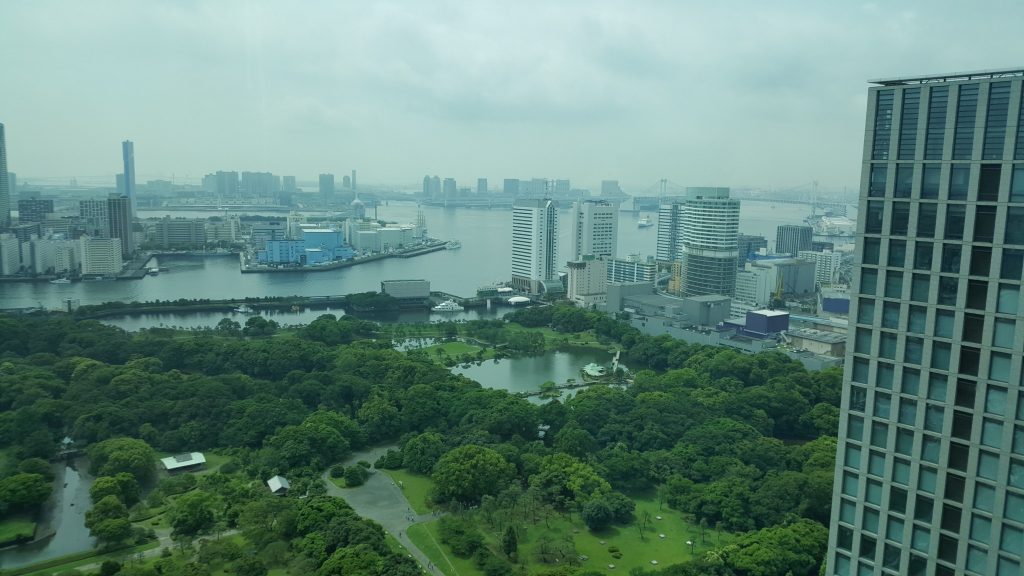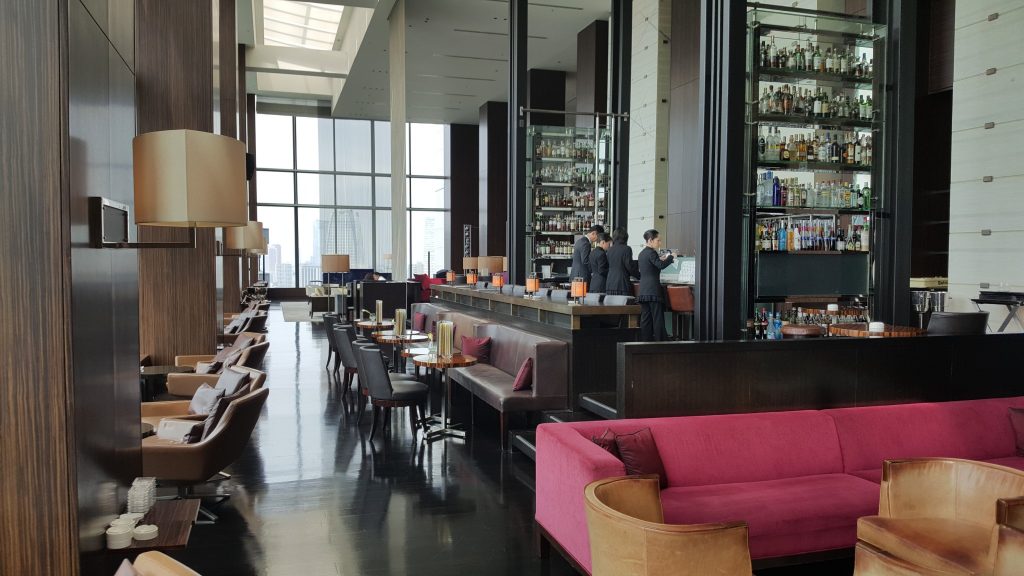 Yes I visited the gym a few times. It is very nice but not as high end as I expected from this hotel. I do not want to sound like an exercise snob or something, it was very adequate for me to huff and puff and burn a few calories from all the eating I did during my stay.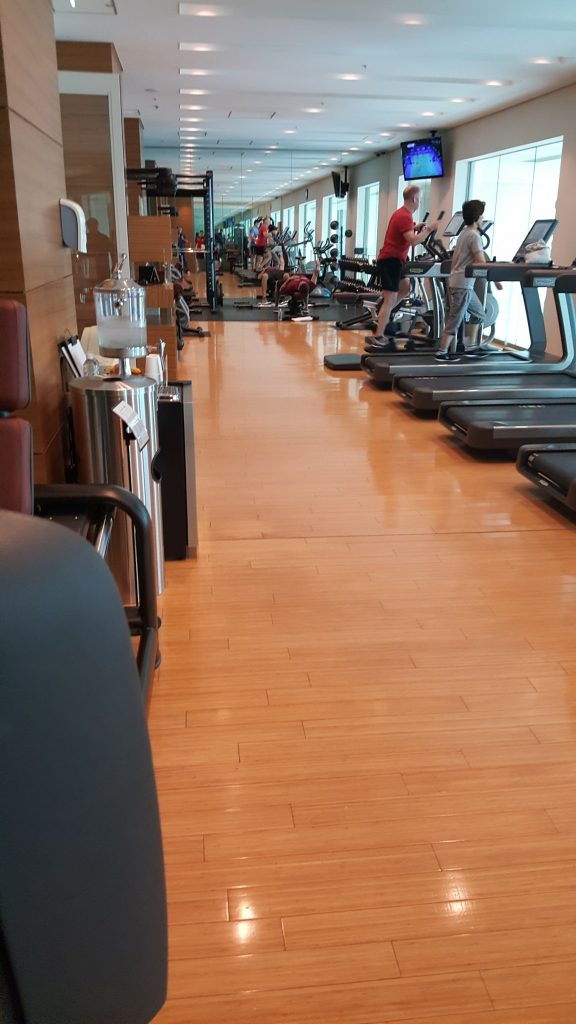 The swimming pool. Impressive but I did not actually swim in it.
The spa. I did not buy anything as it was not free.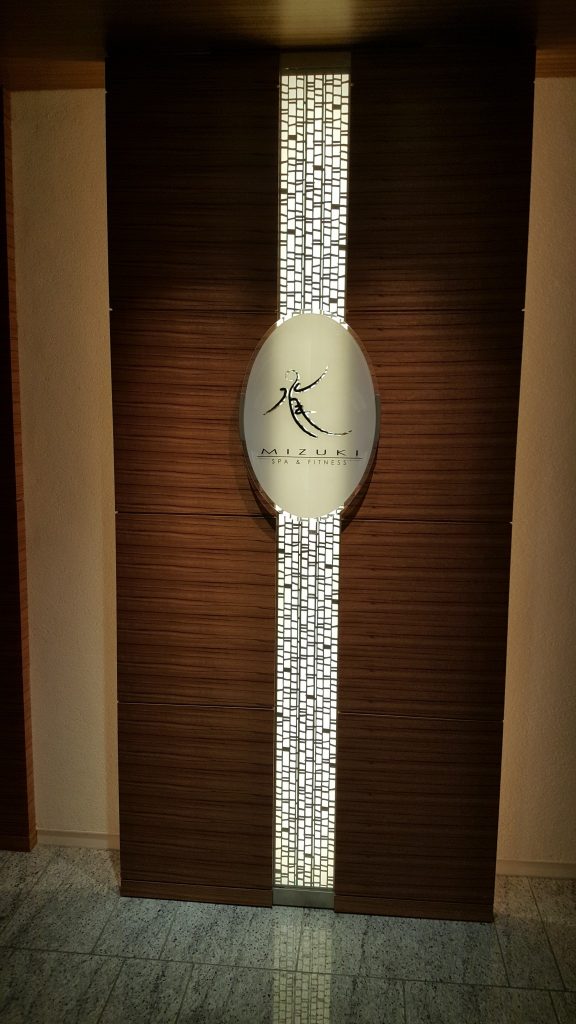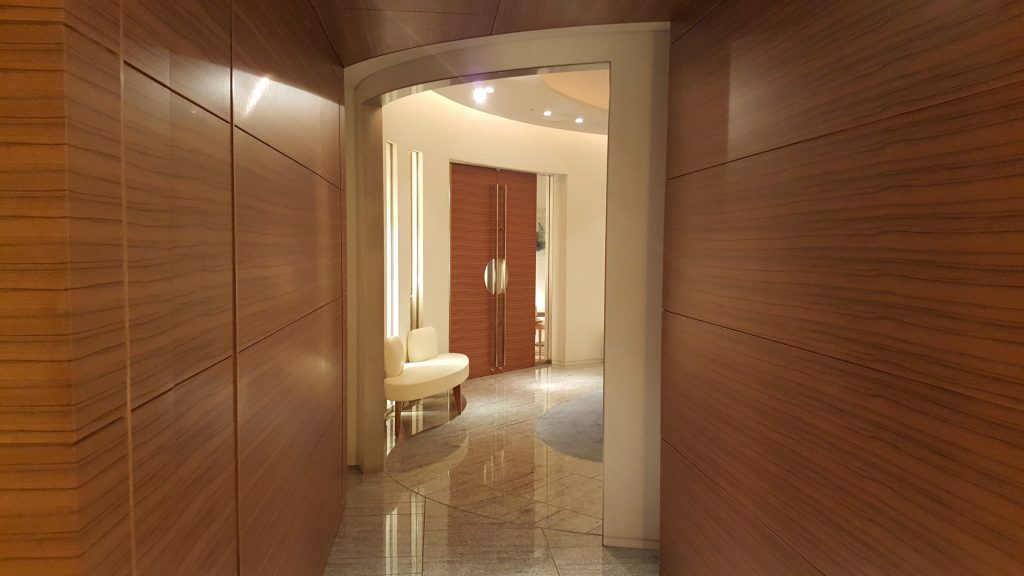 Very modern feel to this hotel. Everything spotless. All staff well trained. But again, that robotic feeling came to mind…This is how the hallway looks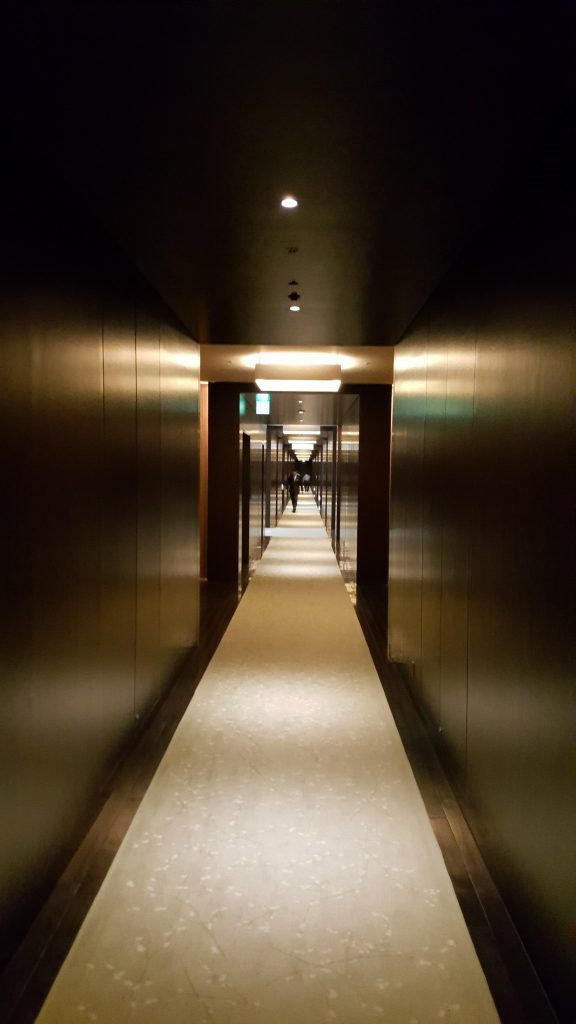 My room, definitely not a suite. It was some type of upgrade, deluxe something. I was too tired when I checked in and then I did not want to bother moving. It worked for me. Very comfortable bed, awesome couch, nice TV, very modern bathroom with tub, that fancy type toilet. I liked it. I was hoping it would be bigger but hey, I managed. Sometimes you settle when it is free, don't be a hog!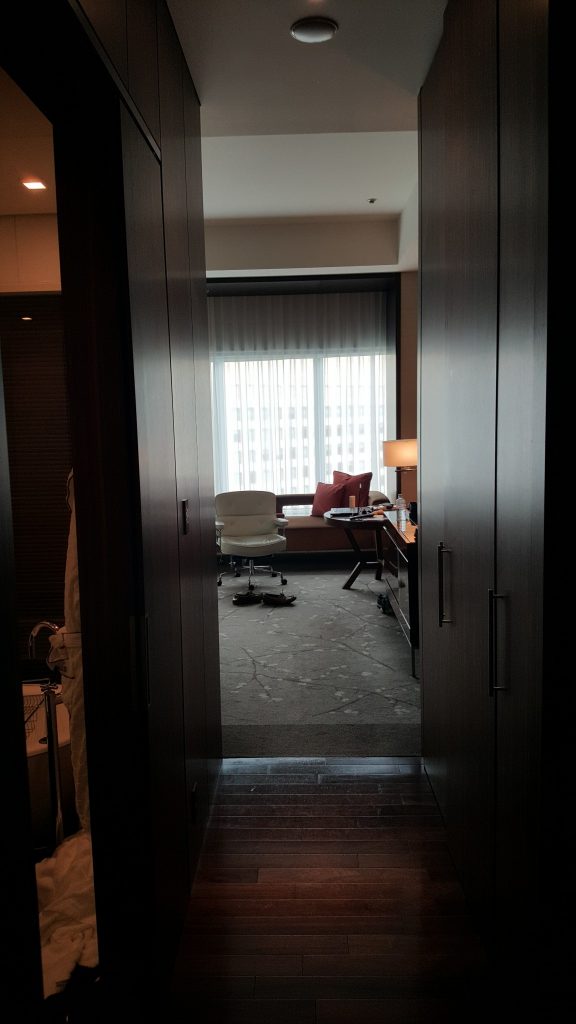 And oh the lounge. The favorite part of my hotel stays. Excellent quality, great service, wine receptions in the evening. I lose control in such places, I have a problem, I am working on it. I will book Best Westerns from now on to keep me from eating…NOT!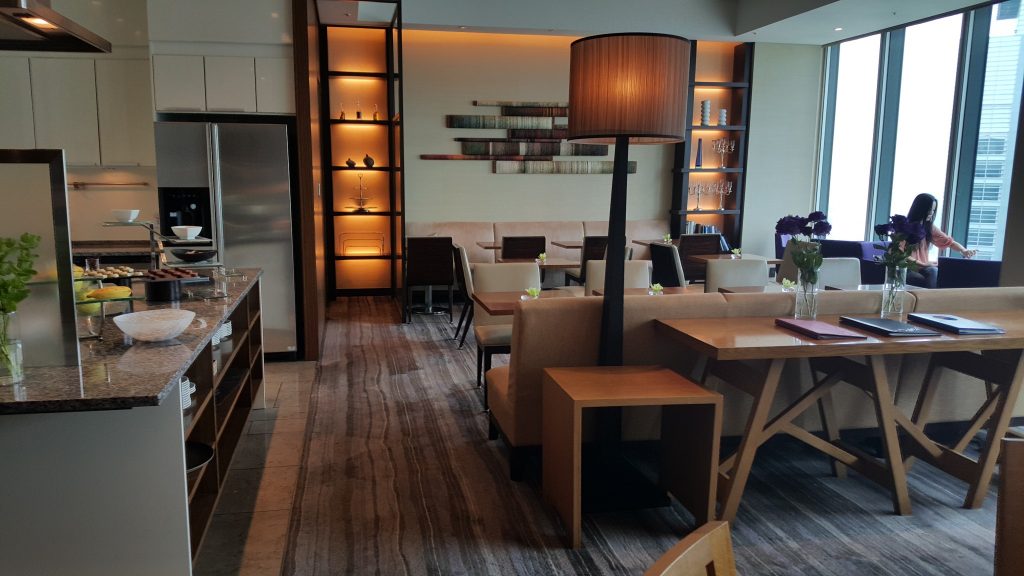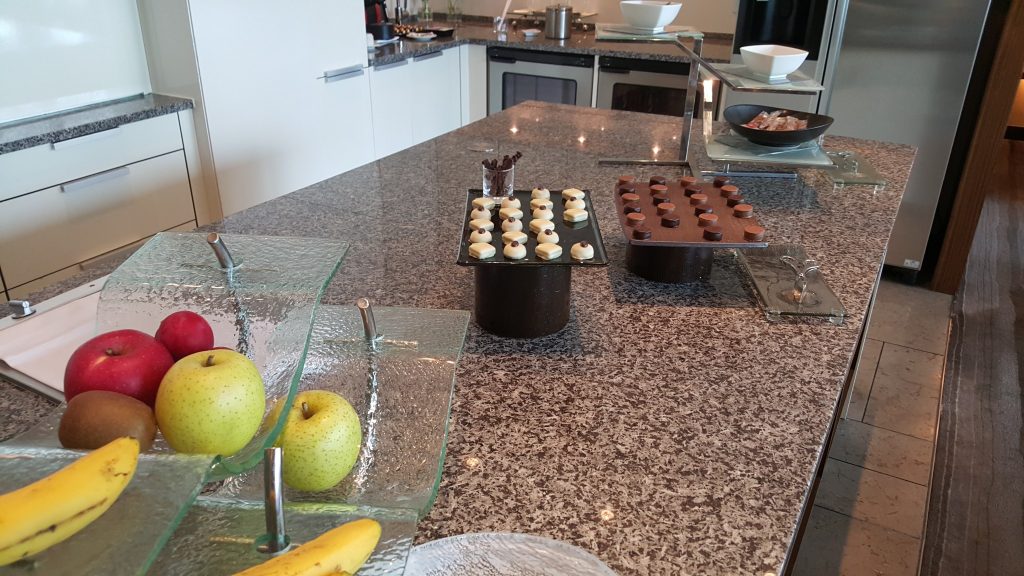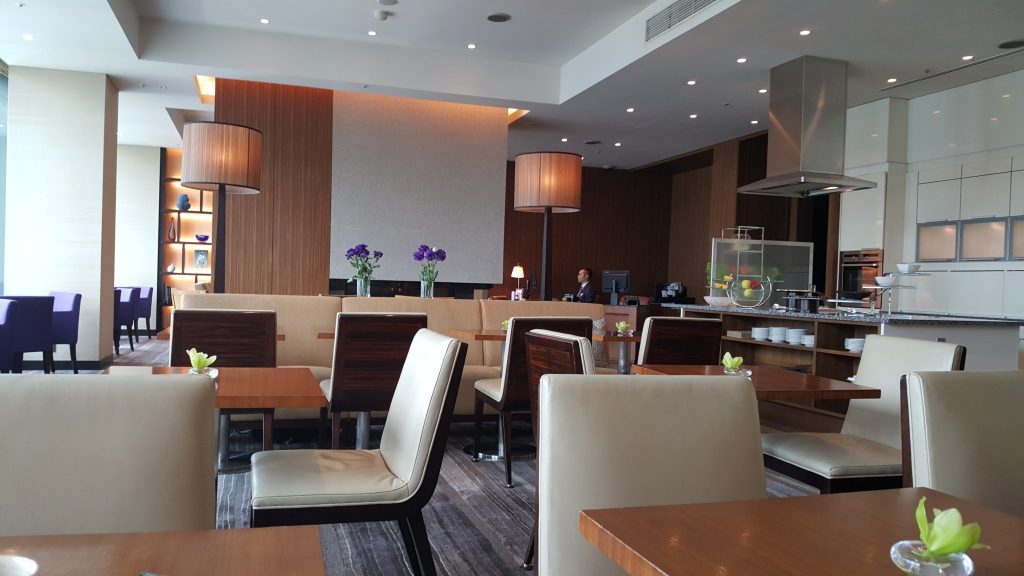 Another day in Tokyo. I am seriously hurting by now. I am not feeling well, my internal body clock is totally messed up, moving around is getting a bit more laborious (am I getting old?) and of course I had to watch soccer games starting at 4 am Tokyo time!
Subway…everyone on their phones…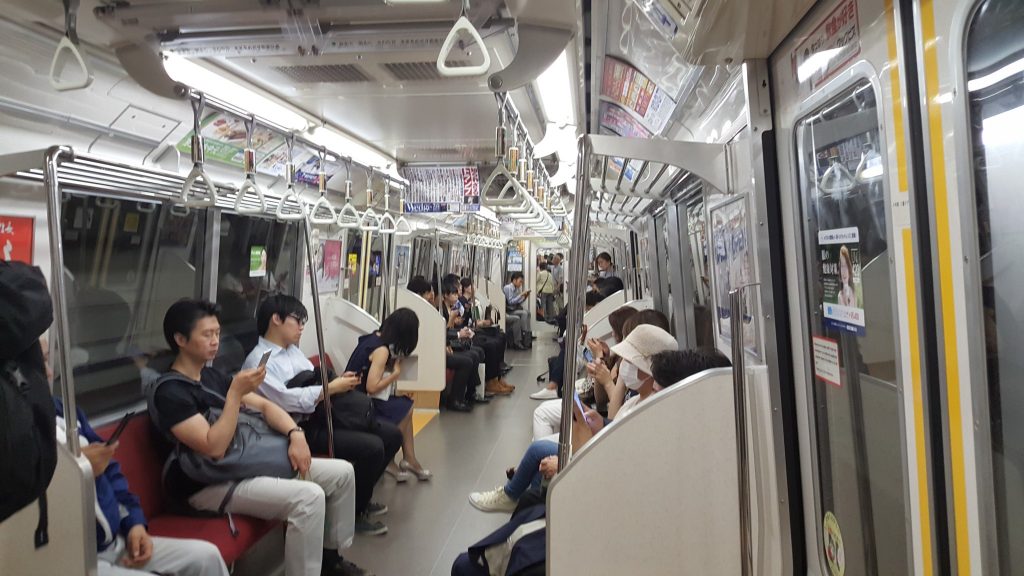 Some stick to paper, some try to catch some sleep, school children going to school. I love people watching riding subways…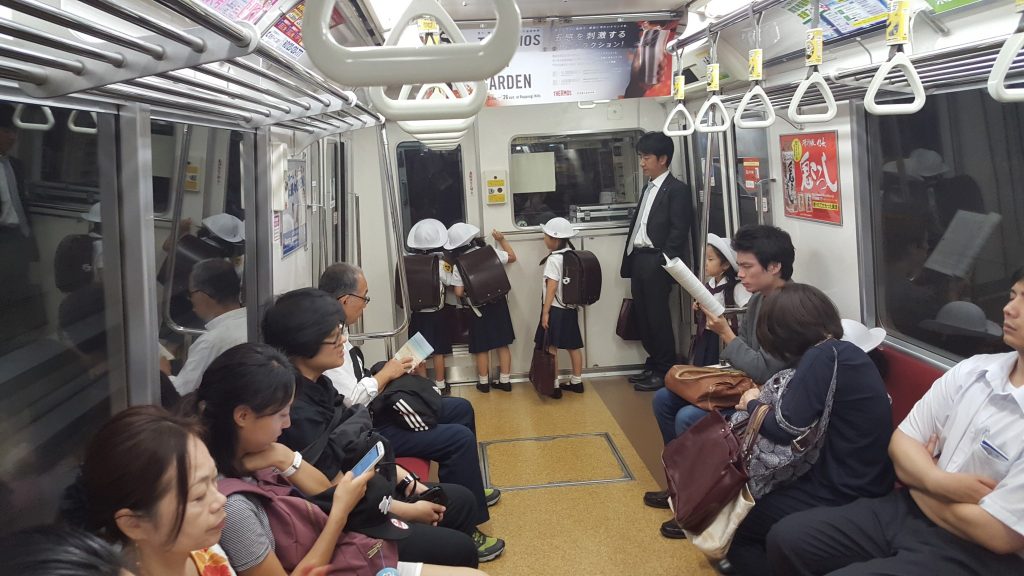 I visited the Tokyo Tower next. It is only a few stops away from the Conrad. Yeah, kind of touristy too.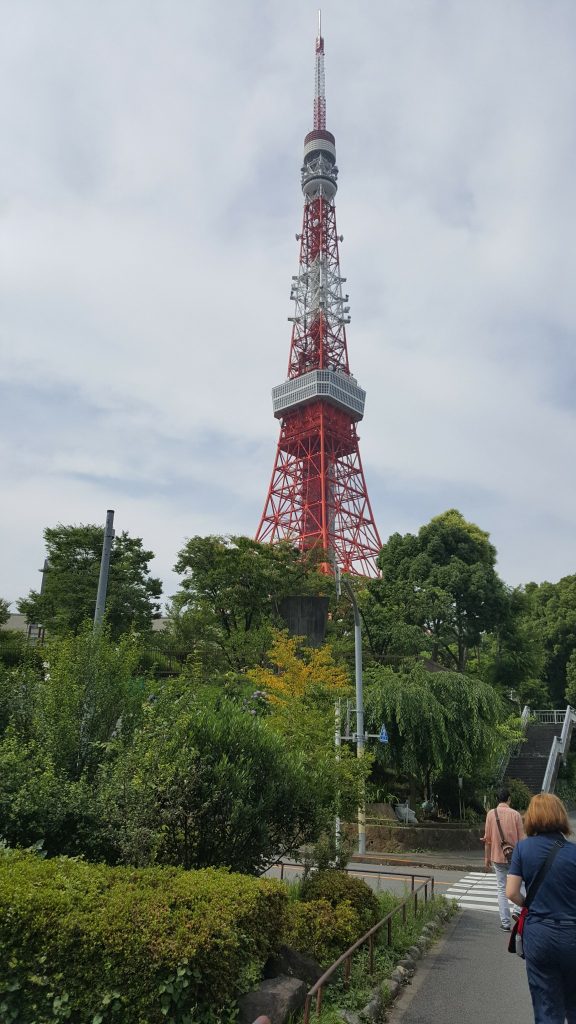 You have a full breakfast at the main restaurant as a Hilton Diamond. And yes I did. Every morning!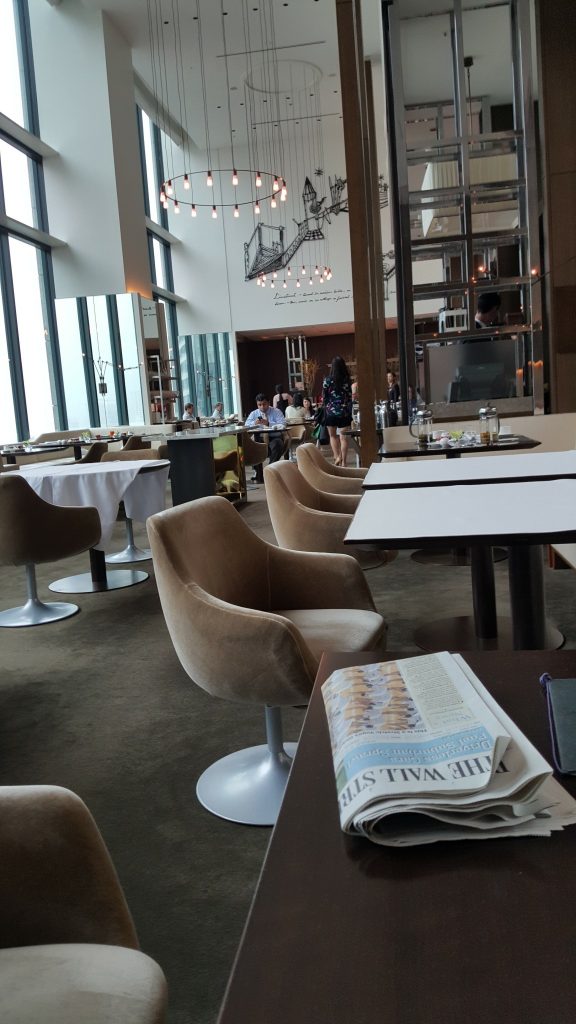 This is one of my favorite subway pics from my trip…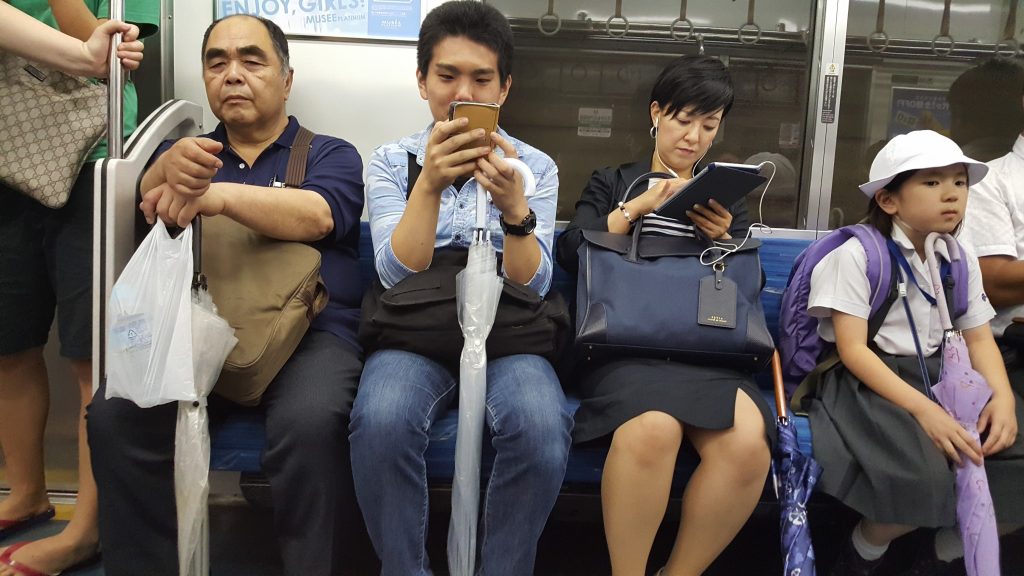 Then I visited the Asakusa area…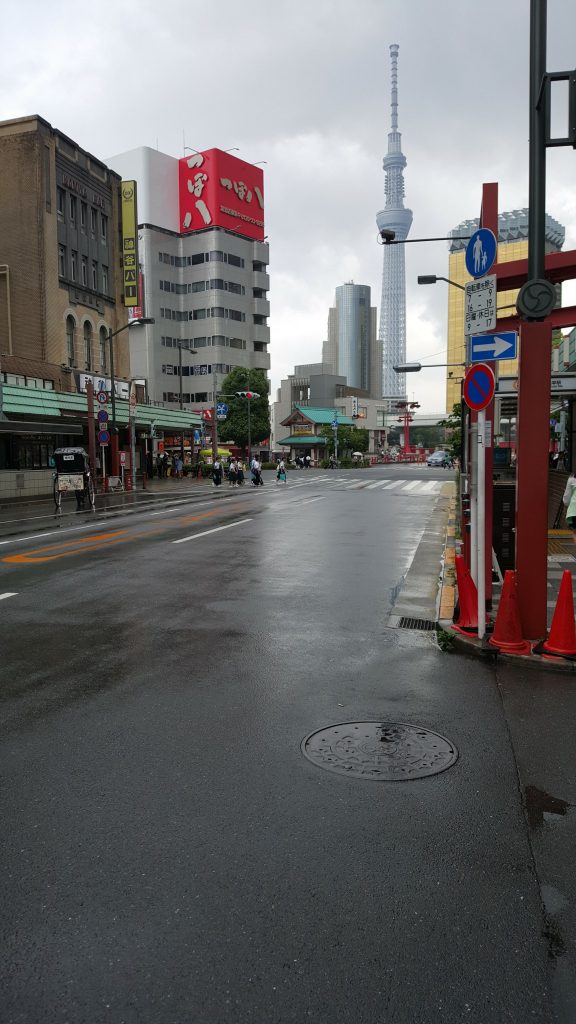 Nakamise shopping street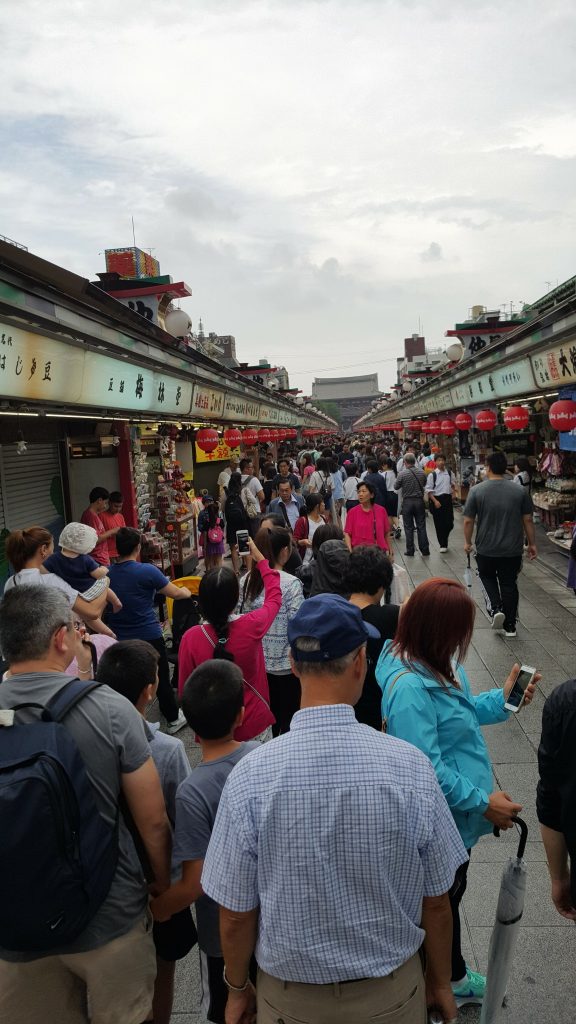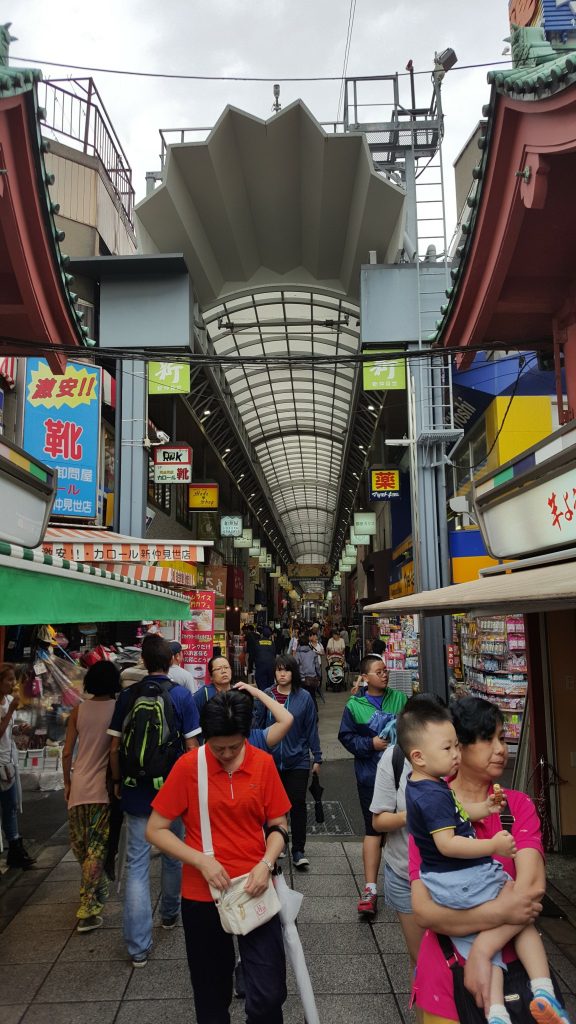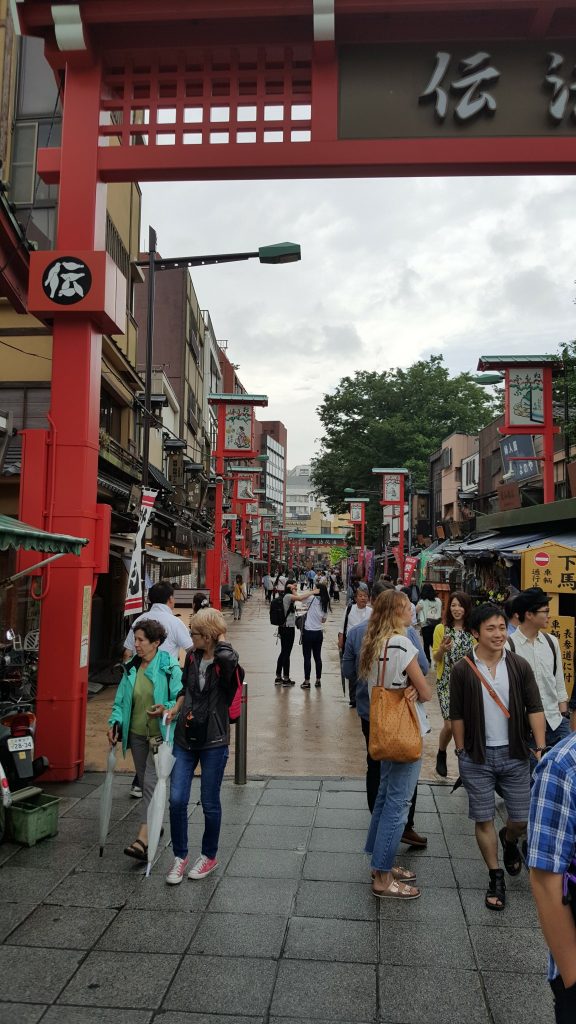 Sensoji Temple, Tokyo's oldest and most significant temple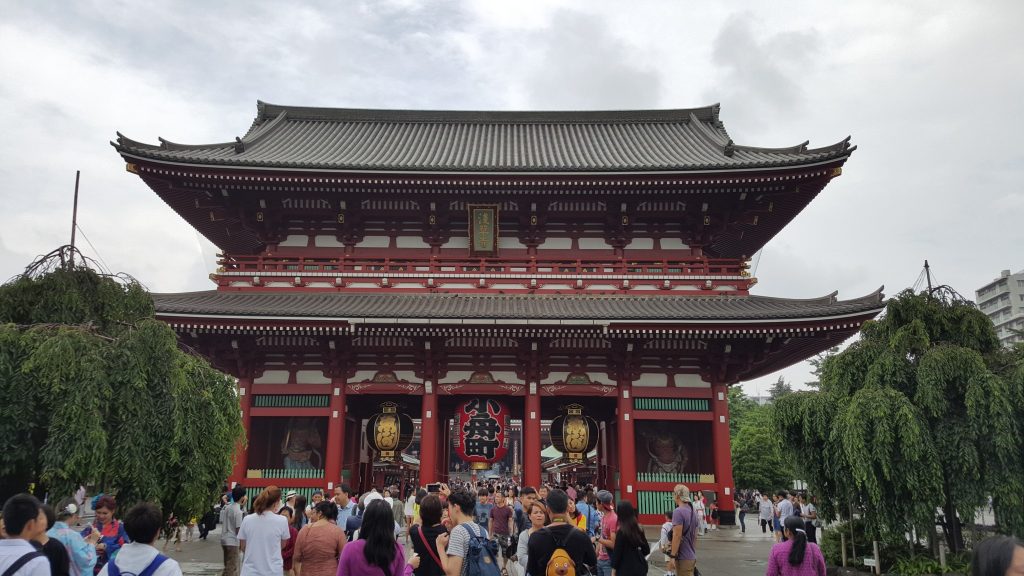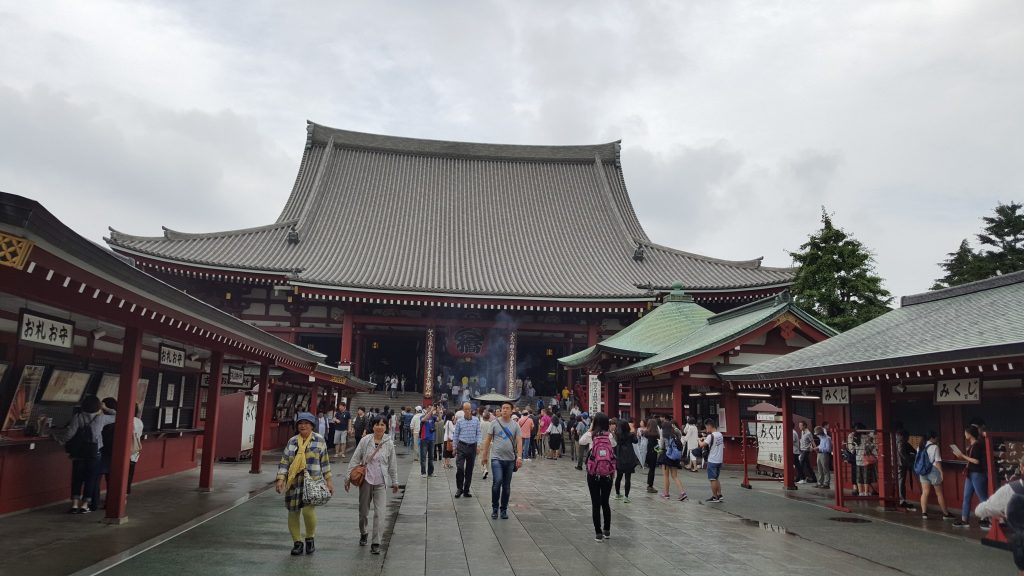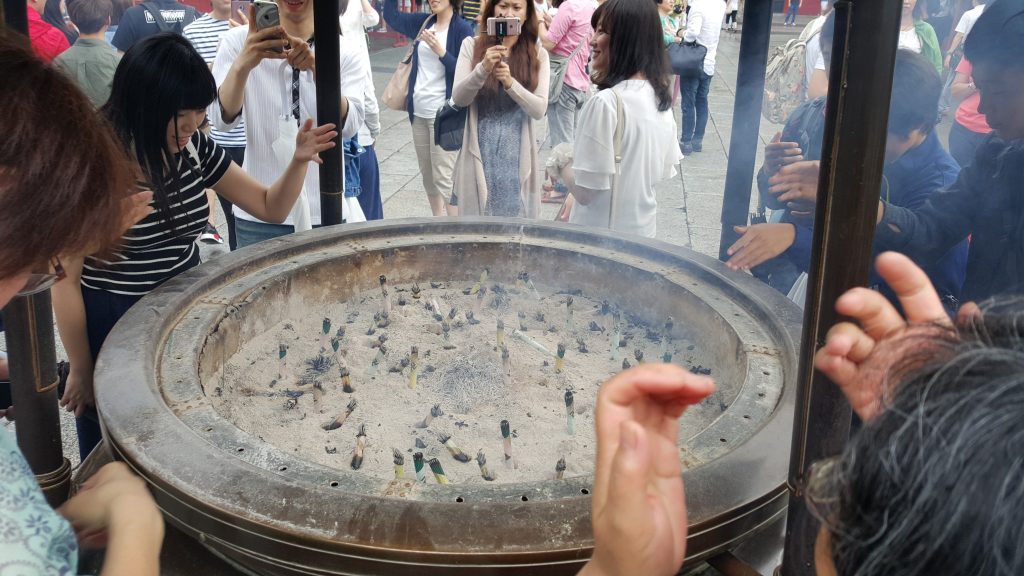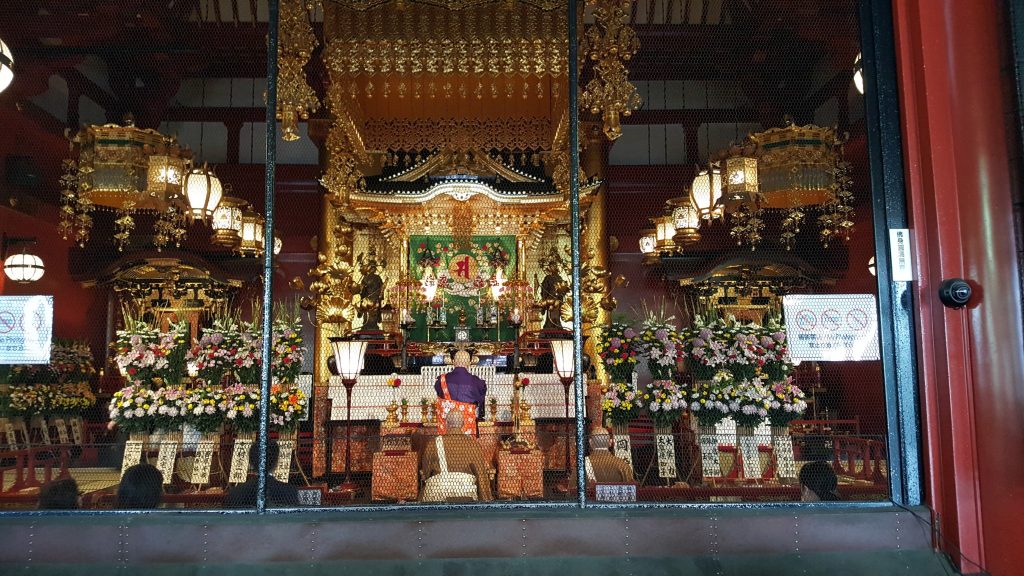 Then did some walking around, roaming the streets which I love doing in places I have never been to.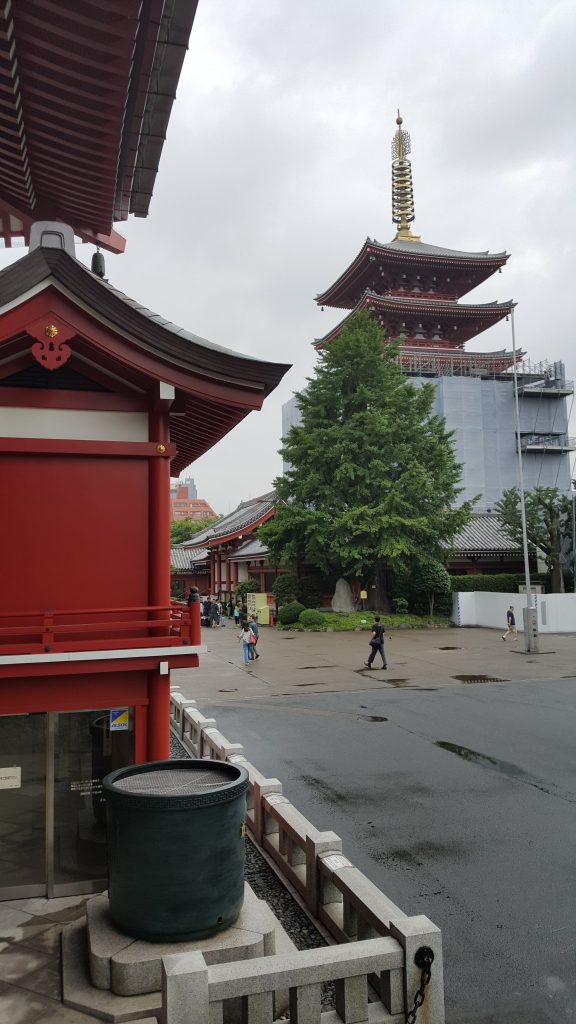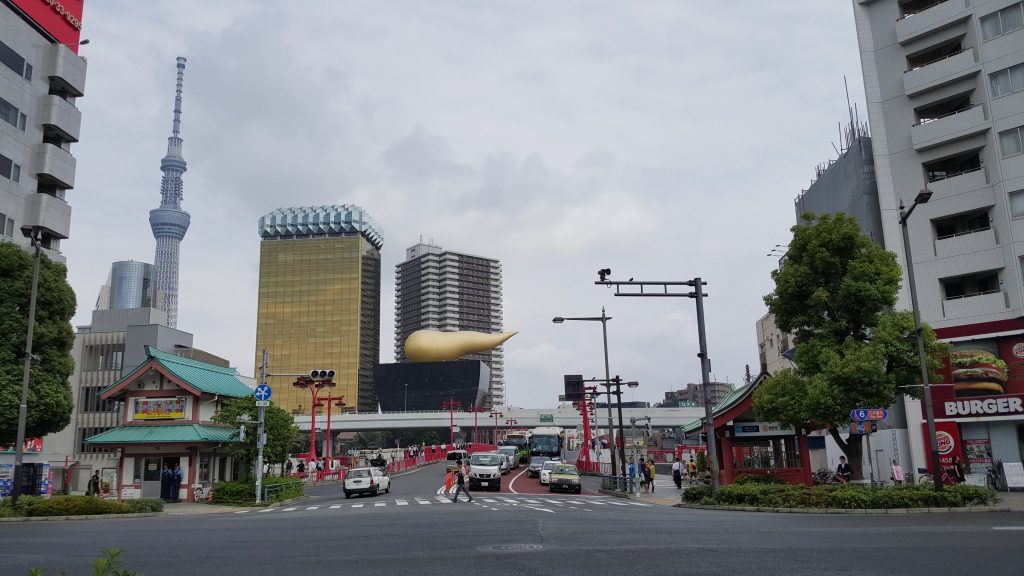 I also love local market scenes…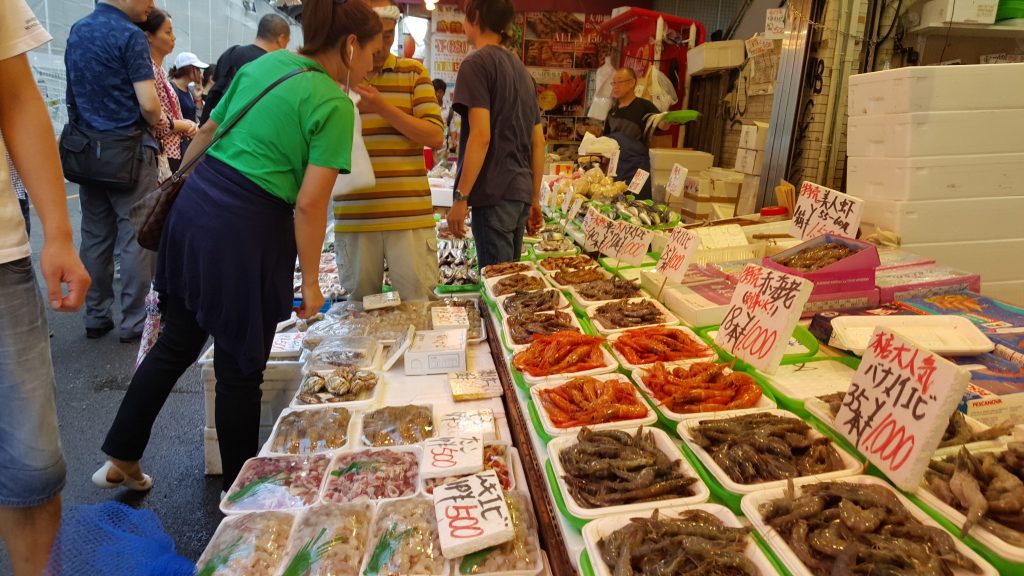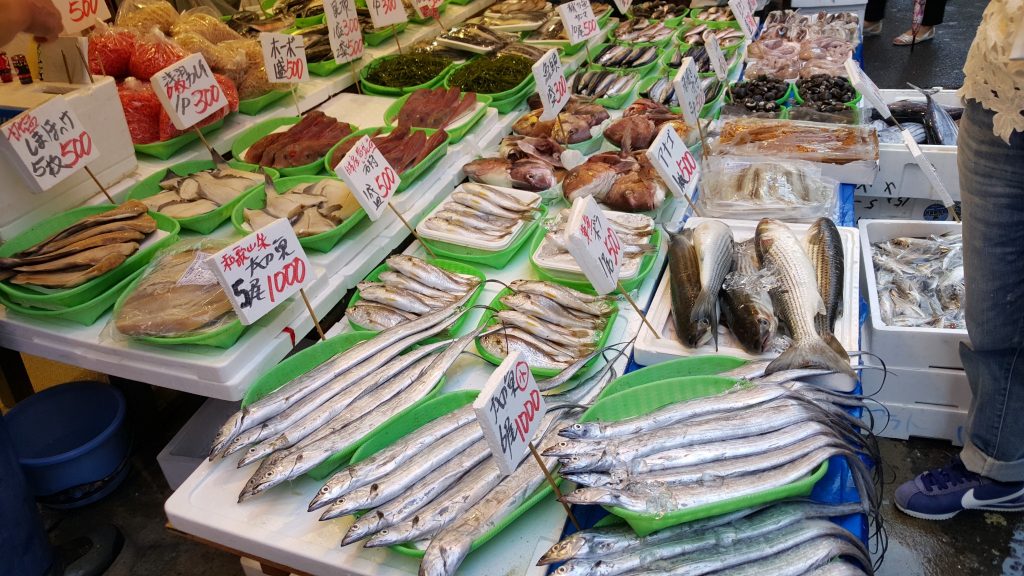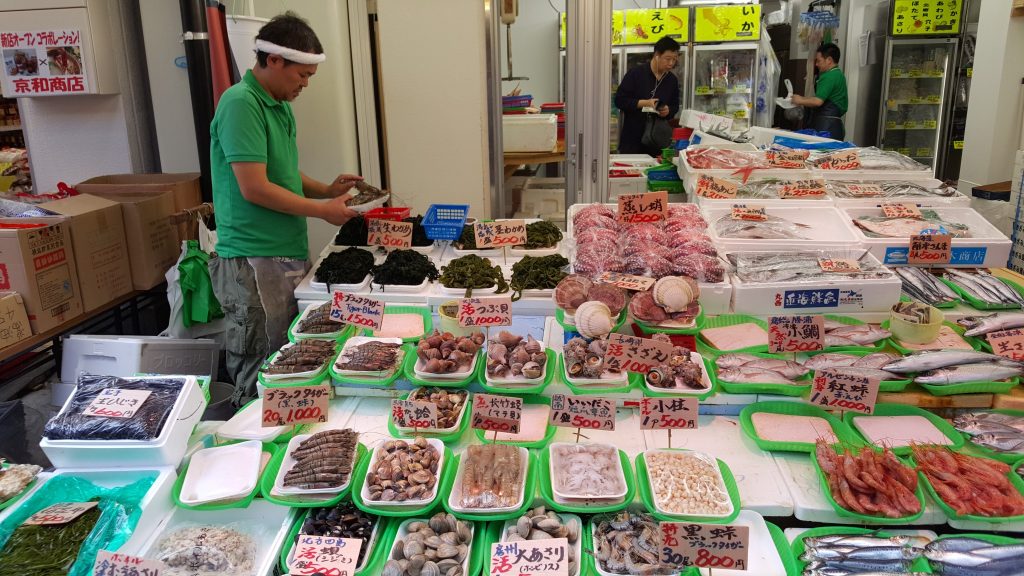 And then as I was walking around I saw an arrest happen in front of me! That was cool. Not sure what the guy did. But I could tell the police men were polite. This will never happen here in the US. I want to lol but I won't because I may come off like a jerk. Or something.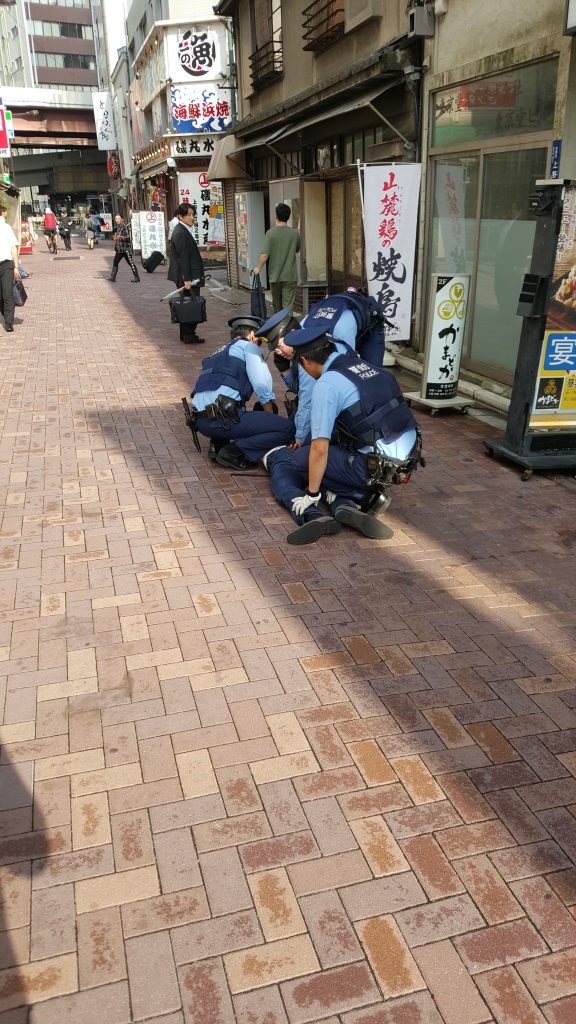 By the third and fourth day I was actually looking forward to move on. Tokyo just did not do it for me. I can not pin down exactly why. Just too many people crammed into the city, too much bowing, people felt too controlled, way too disciplined. There are some cities you fall in love with. And some you don't. Tokyo I was ready to move on.
But wait. We have more fun times at the Conrad lounge oh yeah!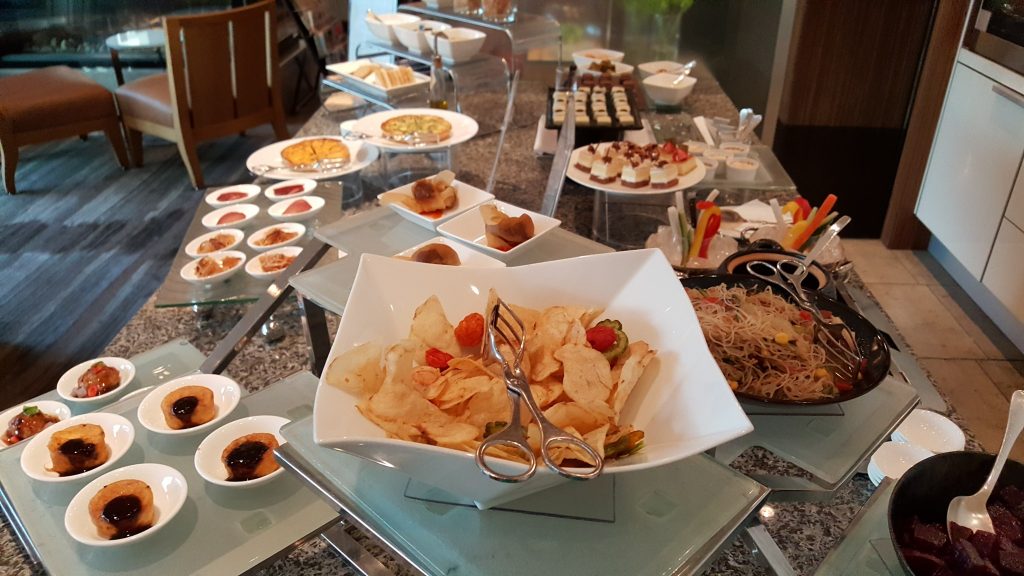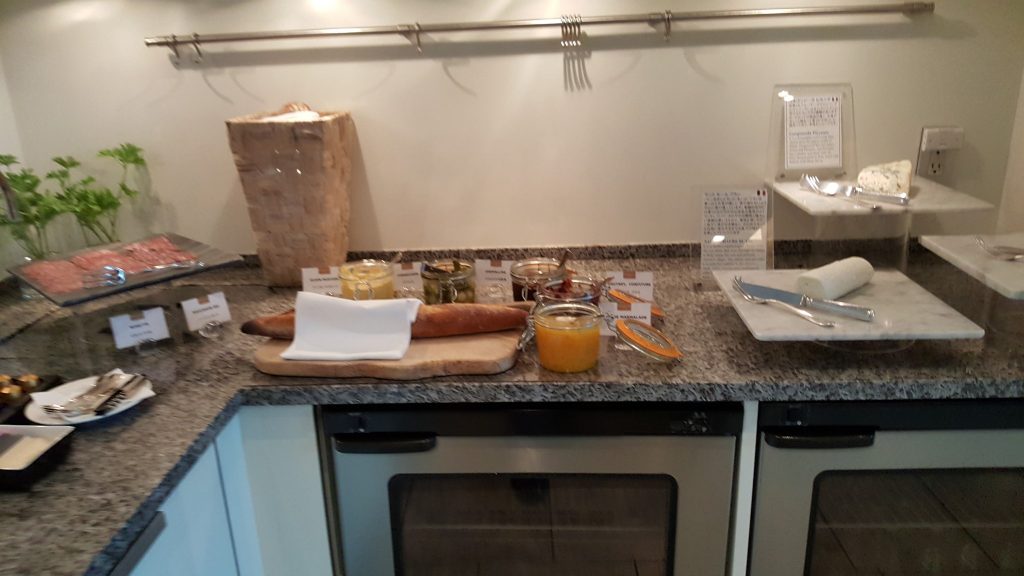 Oh yeah the wine reception time in the lounge from 6 to 8 pm.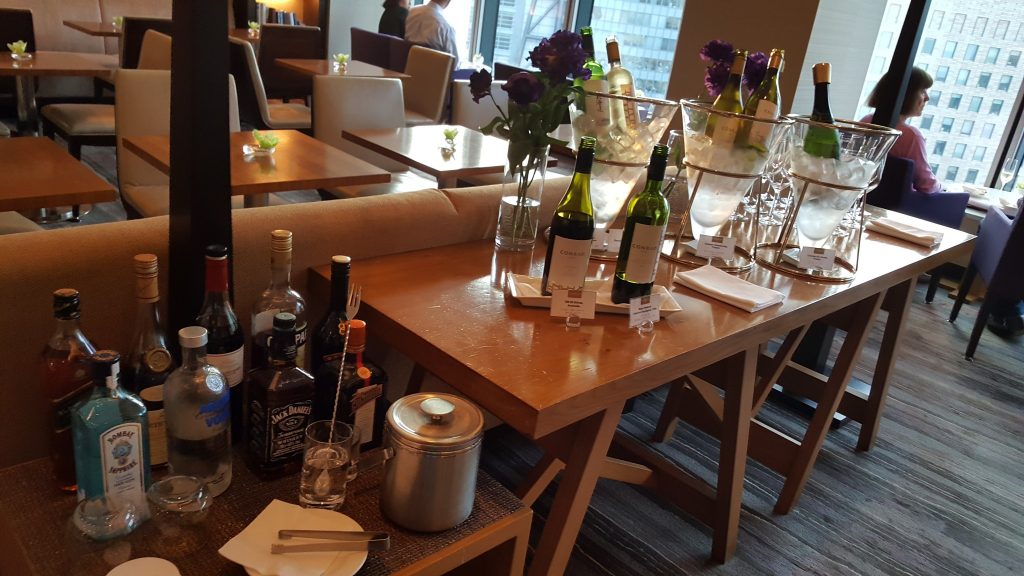 View from the lounge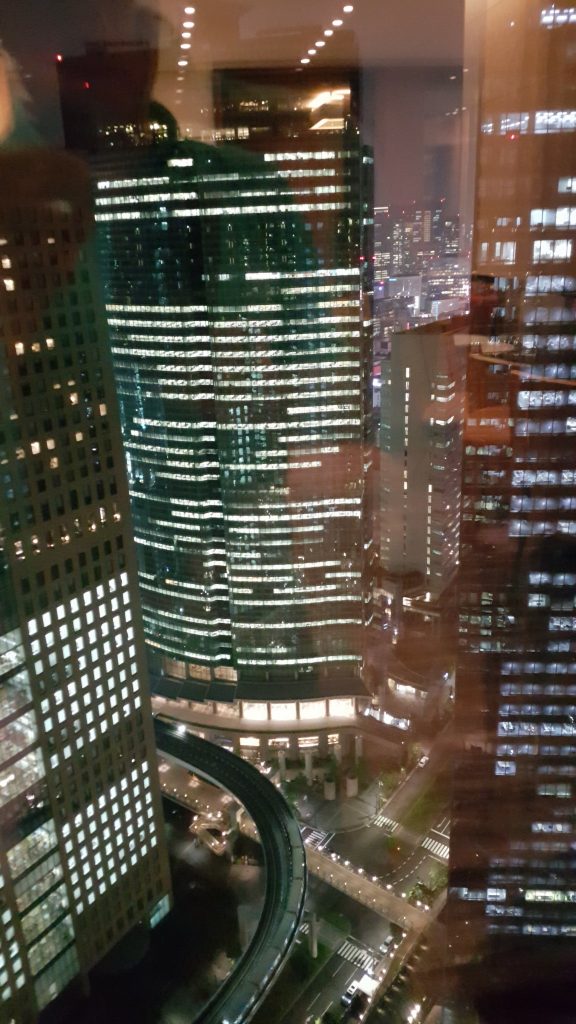 Got my little Conrad bear! At last!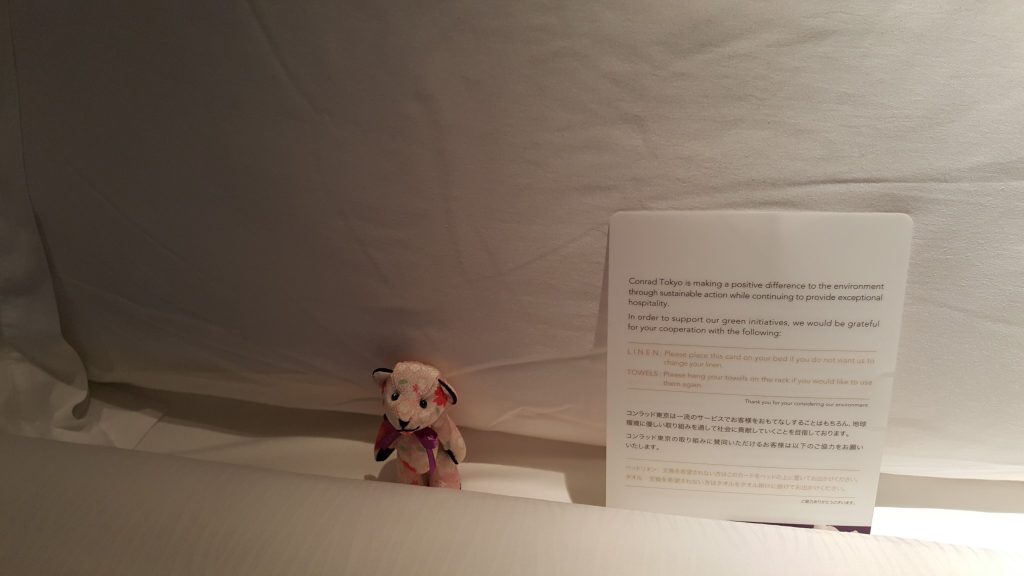 More shots from the breakfast area in the hotel restaurant. The selection is huge and the service is great here. And some entries are excellent!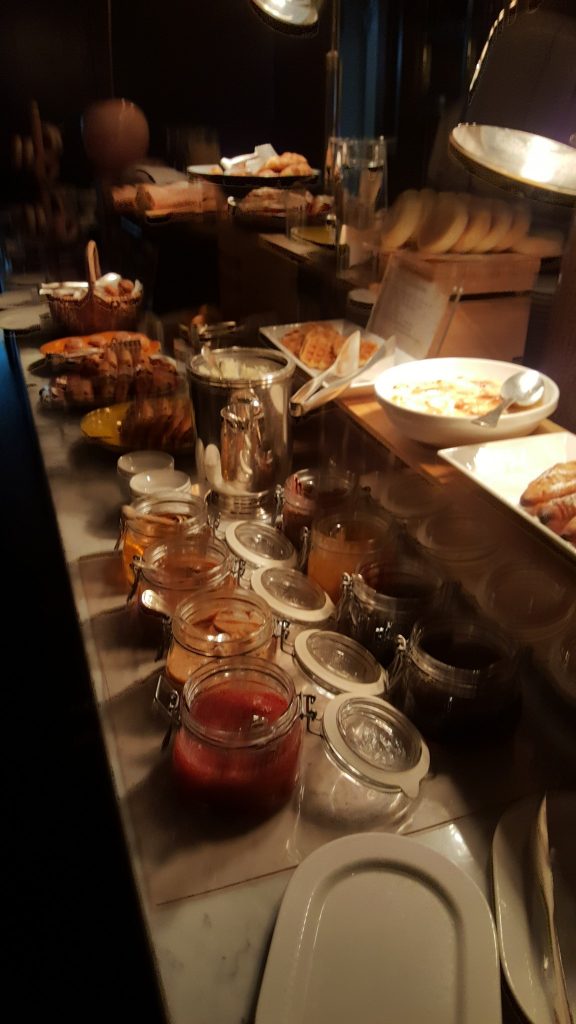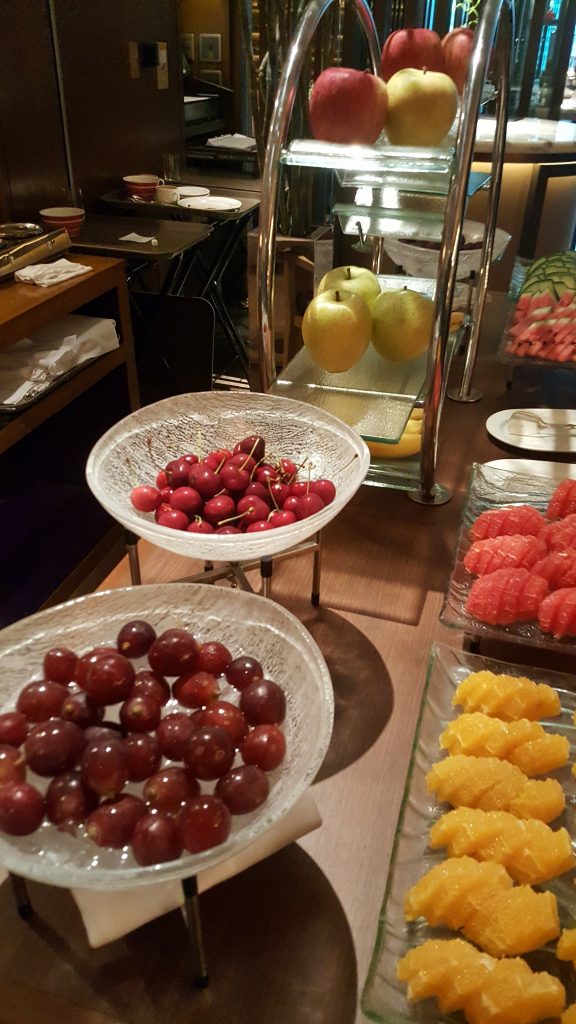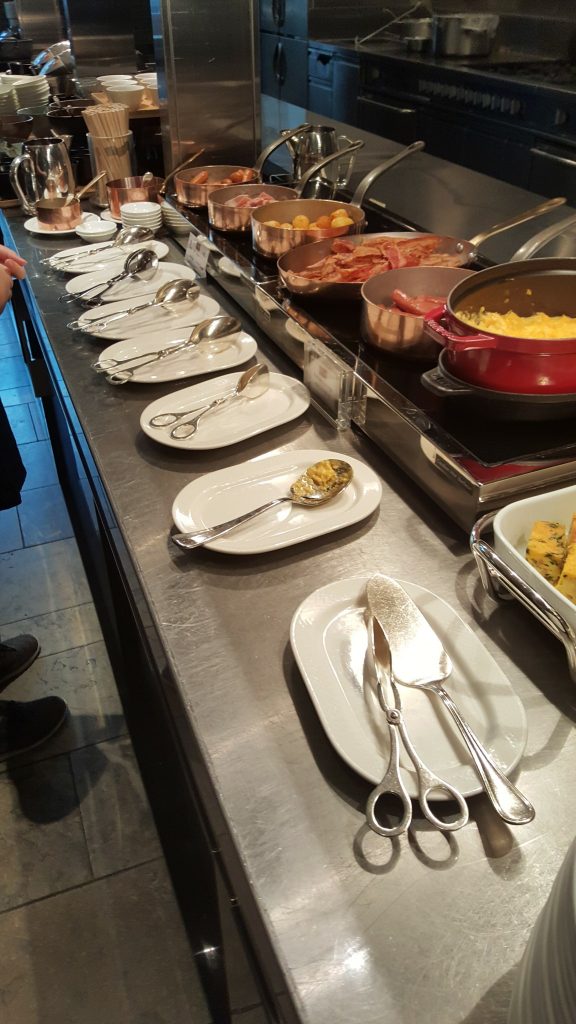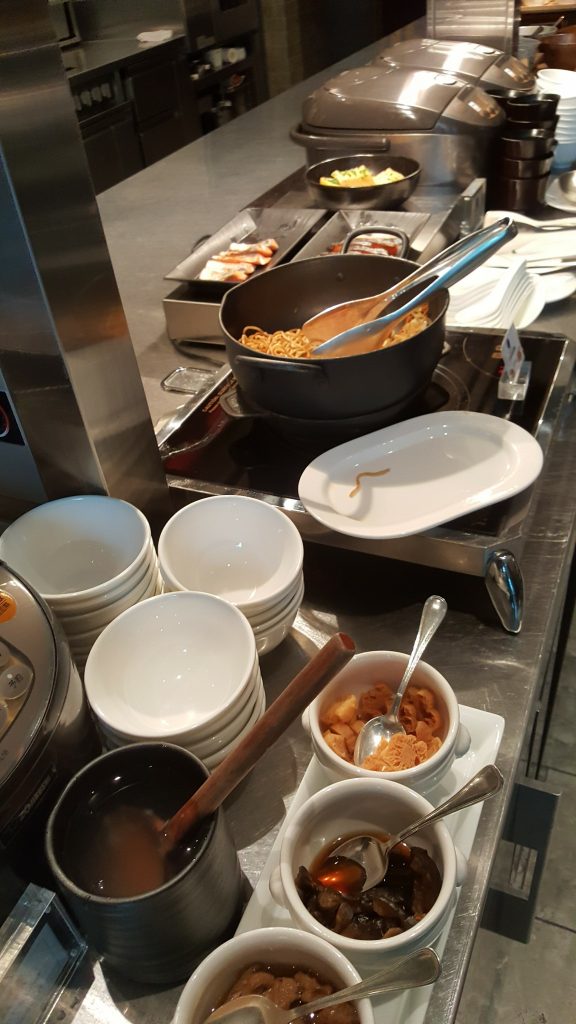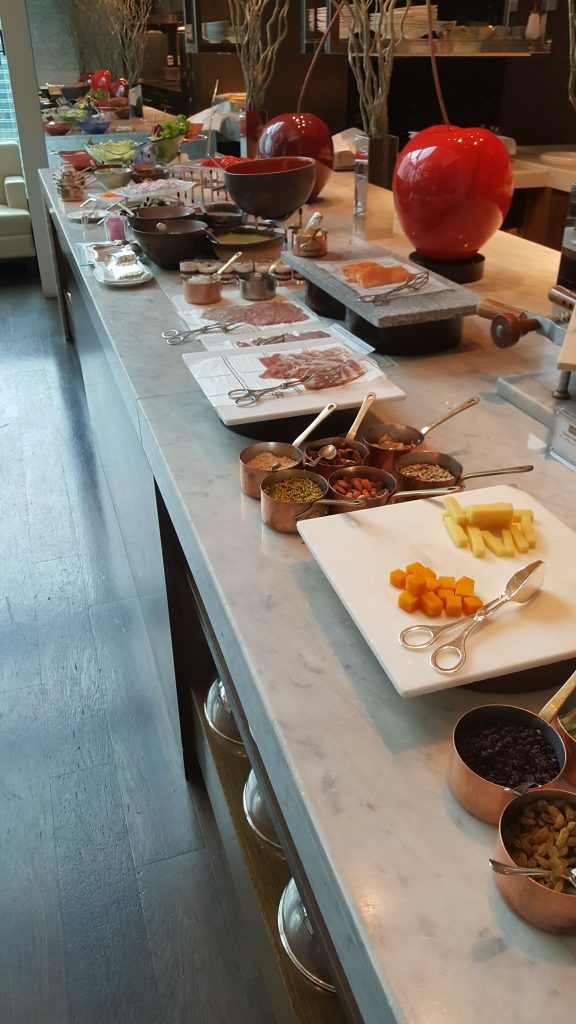 It was time to say goodbye. The Airport Limousine bus was of course on time. Smooth ride again to Narita….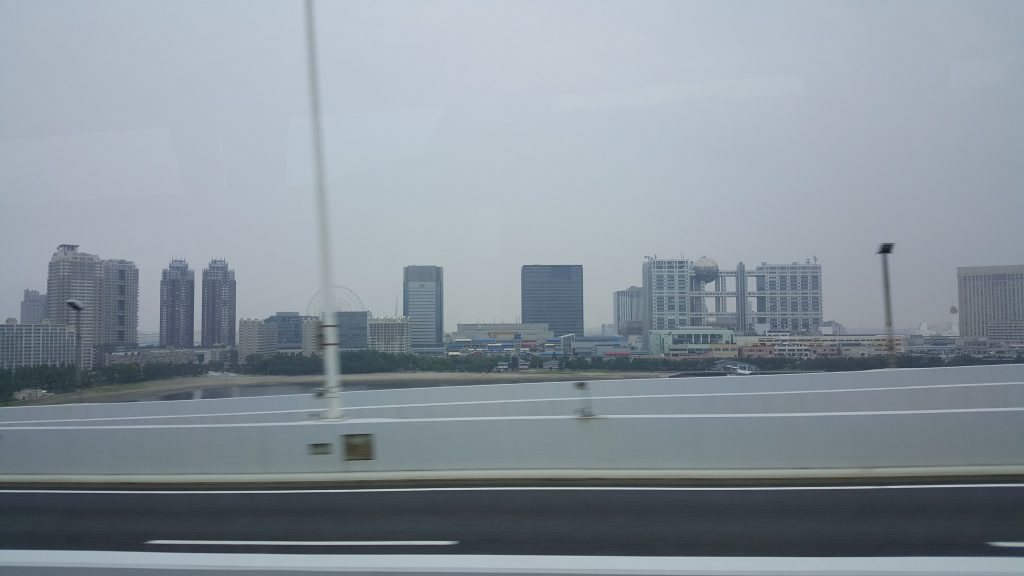 Hello Narita, I am ready for the next trip to Hong Kong flying Cathay Pacific Business Class.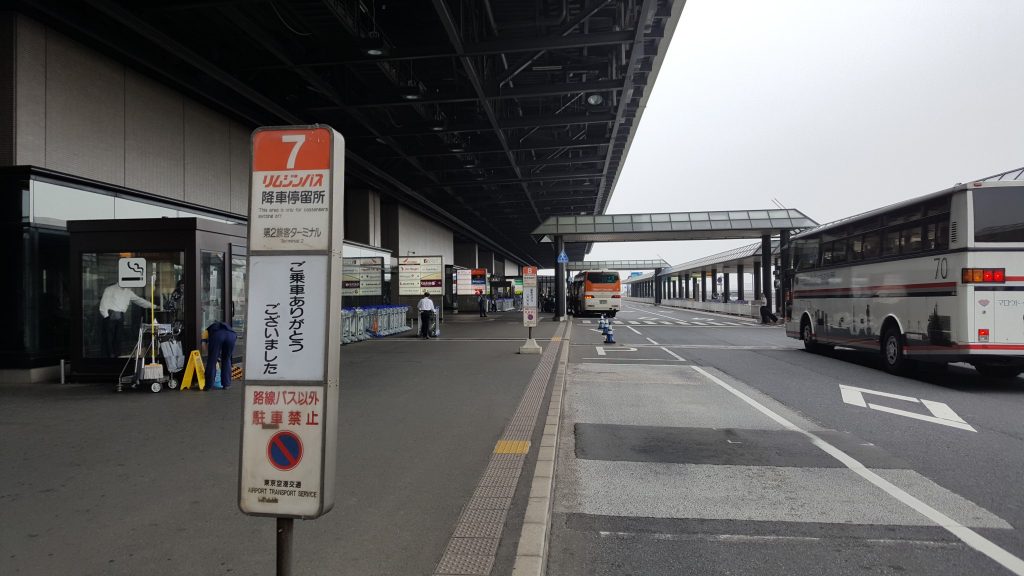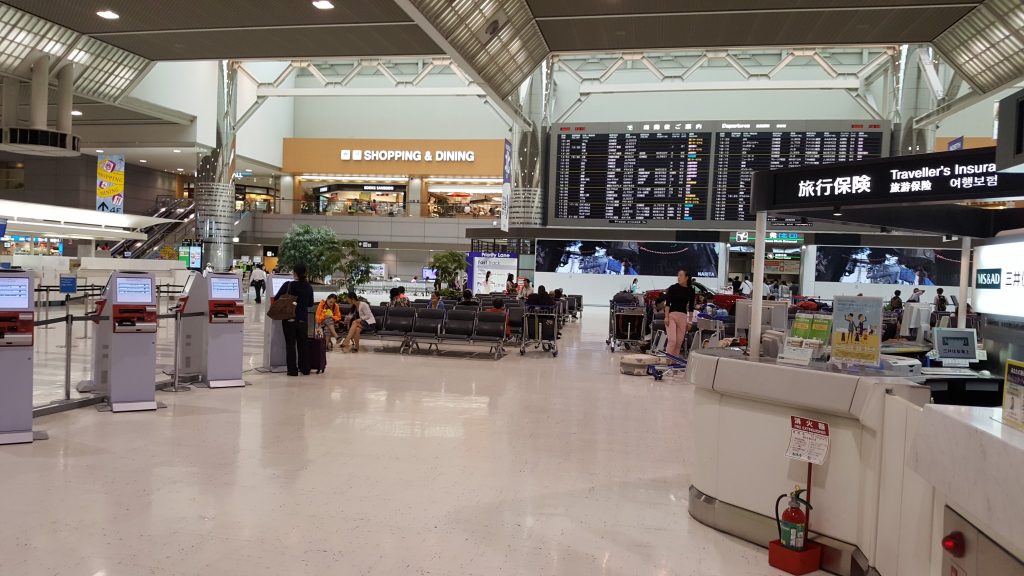 I spent some time in the subpar Cathay Pacific lounge in this airport. There are no views from it, not good food selection. Kind of surprised actually.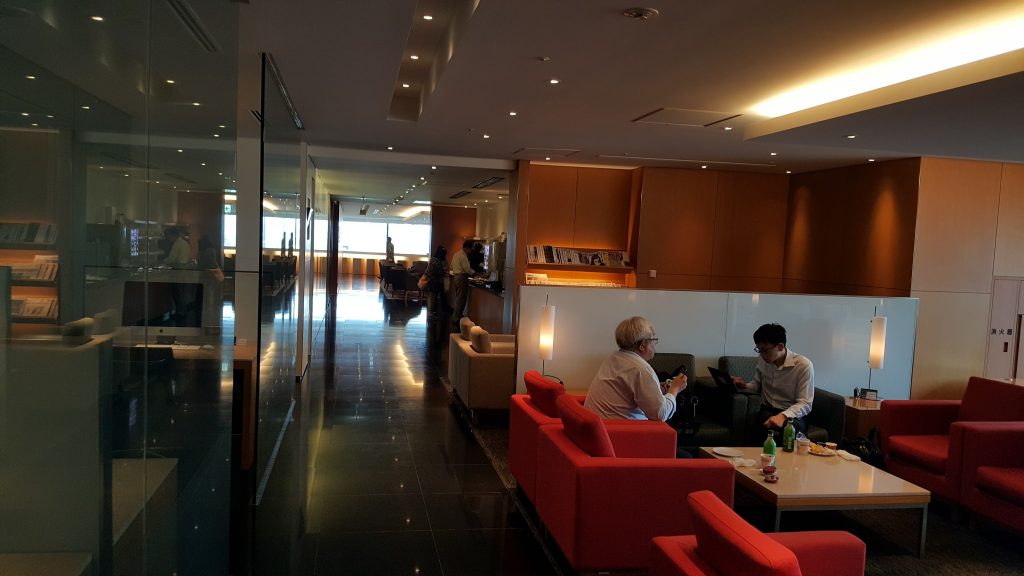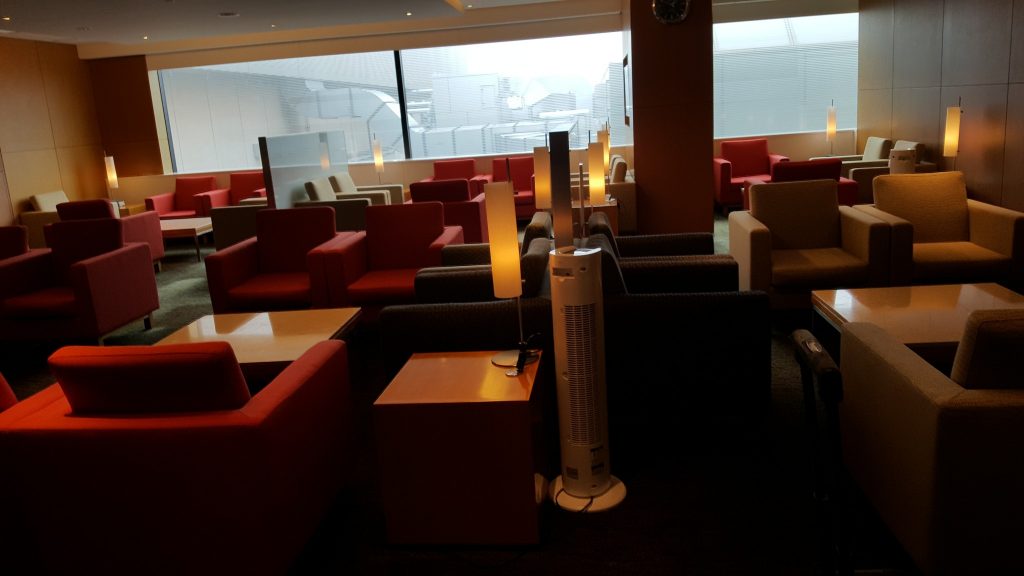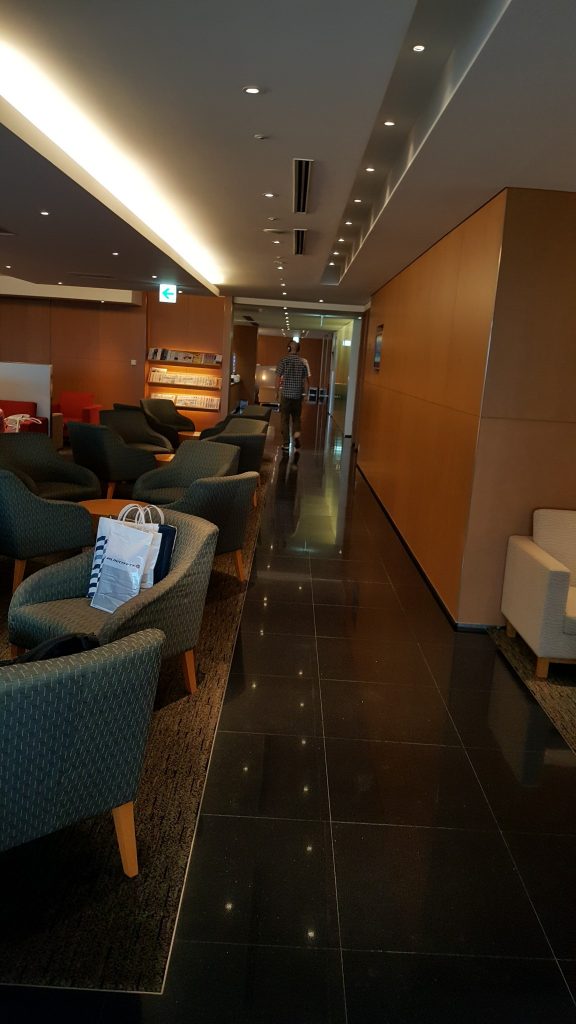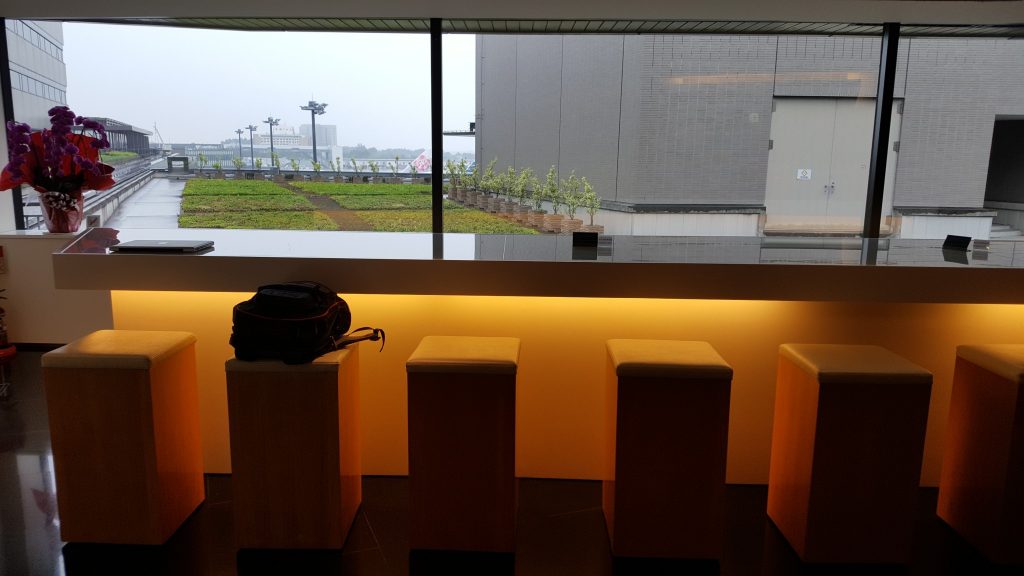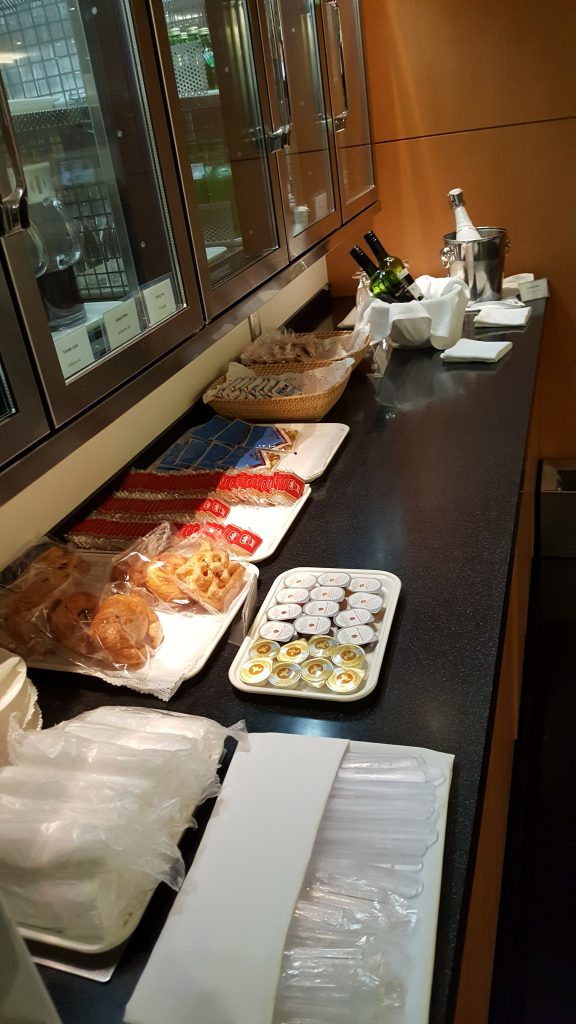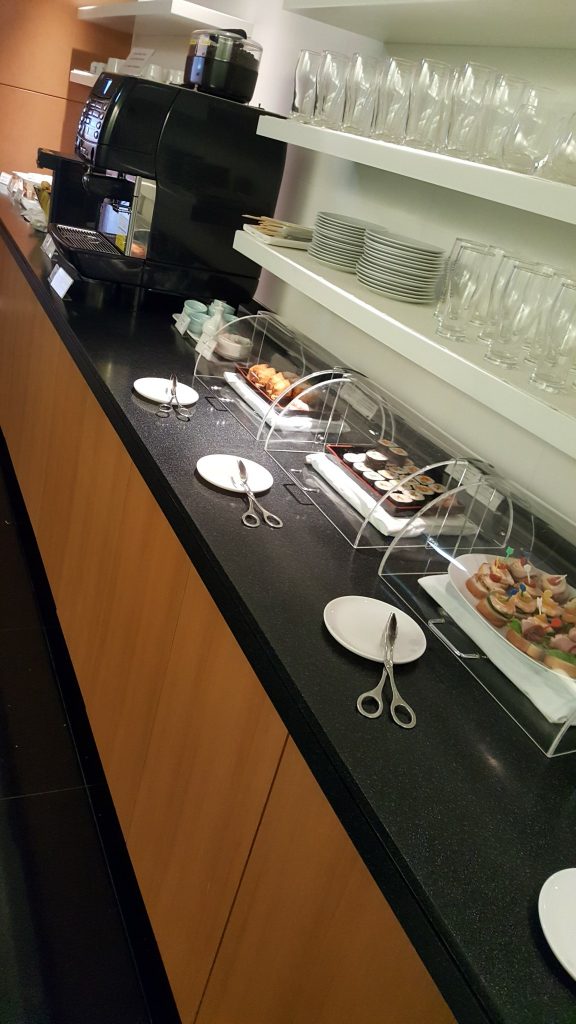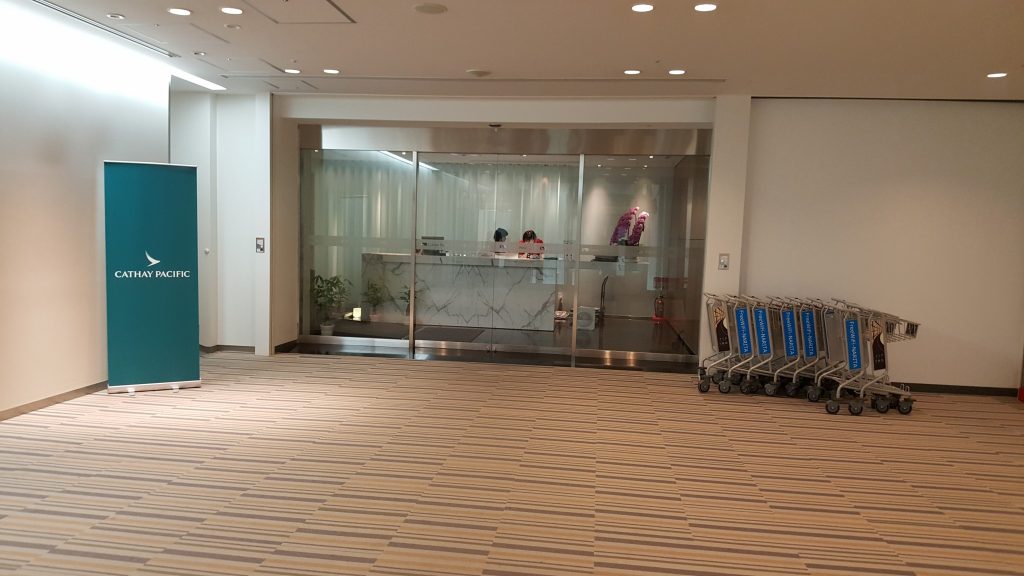 The gate to board CX 521 to HKG at Narita airport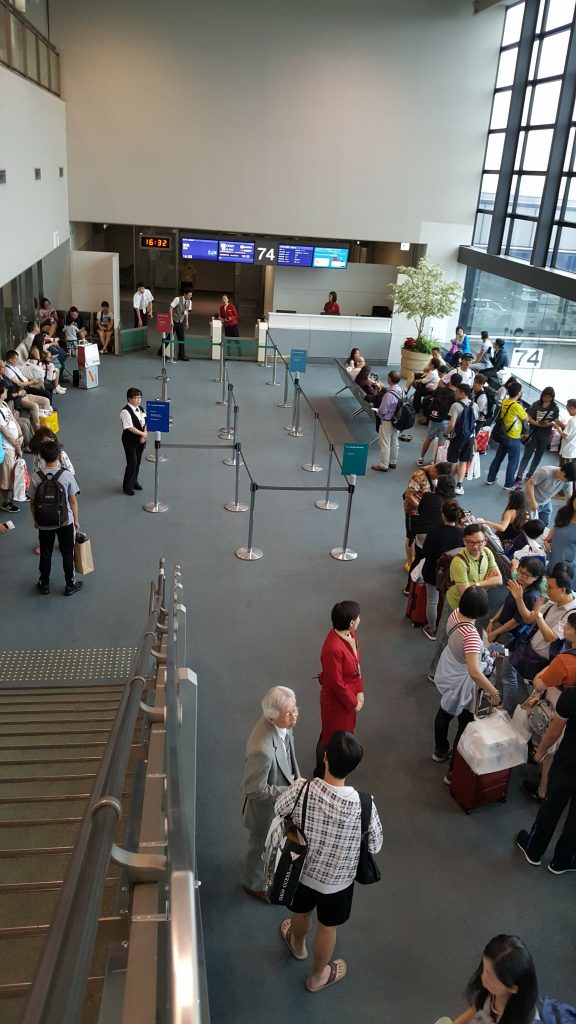 To be continued with the Cathay Pacific Business Class flight to Hong Kong…
Check out my updated blog lists: Blogs I Love, Blogs I Like, Blogs To Ignore
TBB
travelbloggerbuzz@gmail.com
Follow TBB on Twitter @FlyerTalkerinA2
You can subscribe to TBB below, winners only!
Opinions expressed here are author's alone, not those of any bank, credit card issuer, hotel, airline, or other entity. This content has not been reviewed, approved or otherwise endorsed by any of the entities included within the post.