Alaska Airlines destroys Emirates awards which means no shower selfies for you, Marriott to buy SPG as the Chinese drop it, visit Thailand and so much more!
TBB Blog Mission: To Entertain. Educate. Inspire. In That Order!
This site is AD-FREE! You can support it by applying for CREDIT CARDS, shopping with our AMAZON AFFILIATE LINK and clicking/forwarding any of our REFERRAL LINKS. Thank you for your support!
There is so much to cover but other priorities are more pressing…so I will make this quick and keep comments to a minimum. Well, I 'll try…
I will pick the winner of the drone and announce it here on Saturday. To win it, you must be a subscriber. You get one email a day with the blog posts of the previous day at 7 am in your inbox. One day I will email something else, I have not gotten around to it yet. And the email includes the whole post, not the short excerpt and then the link to the blog to increase page views and dinero!
It was a horrible horrible day in the miles & points world. To the point that it really makes you wonder if this is all worth it anymore. Glad to see Milenomics back and he nails it: "Miles Are Dead!". Must read, welcome back!
Then came the devastating news that Alaska Airlines pretty much killed the Emirates awards. The first blog I saw the news was at PointsCentric. Bye bye on board shower selfie! And the bitching and moaning just exploded on Twitter, wow! I am not going to link to individual tweets of mine but if you care to laugh a little bit amid the destruction…check my Twitter feed!
Here are a few good posts describing the carnage felt in the blogosphere:
The Gate – The Double Whammy on Emirates Premium Class Awards by Alaska Airlines and why I am not Surprised
Running With Miles – The Worst Kind of Devaluation as Alaska Guts Emirates Awards
So, the only "good" airline left sticks it to its members without notice and all hell breaks loose. And Alaska tried to keep some good faith, lol. Then they come out with a FAQ and pretty much blame travel hacking, wow!
Ok, here is the scoop you guys. The mega pumpers have been blasting away showing off their on board shower selfies and how they could get 5 Alaska Airlines credit cards per day (thanks MMS!) and then hooking them with mega commission earning (for them!) credit cards. What the hell do you expect?? The joke is on you. This hobby is dying because these mega online marketers do not give a flying kaka about the hobby, they only care about their business, which is SELLING CREDIT CARDS EVERY FREAKING DAY! I wrote a thesis on this by the way. Heck, The Points Guy married the ChaseSapphire Card! (Contrary to rumors, I was not invited and never attended!)
My dear hobby is dying, it has been a slow death by a thousand devaluations and shutdowns the past few years! Experts my big fat Greek behind (#2 is horrible by the way, don't waste money on it #embarassingmovie). So, if you are going to pay a fee to hear these guys speak…what can I say? The joke is on you!
I have never bought any miles or points. Never. But if I do I will make sure it is with my CSP card I got at TBB #mostinterestingblogintheworld lol.
TBB is going UP and TPG is going down baby. Titan blogs are so so scared, I am coming for youuuuuuu!
I have written about what kind of weird company this Chinese AnusBang is. Their CEO is a really weird dude. He will be a great complement to the North Korean Doritos dude and Denis Rodman! Anyways, suddenly they got "cold feet" and backed away. This has been a very weird transaction. So, it looks like Marriott will kill SPG. I mean, on top of the Emirates, another knife in the back. How many more can we all take and say "I had enough, I am out!". Or, they may be back…who knows! Expect the unexpected with CEO Wu! Maybe he had made a side deal with the SPG folks to get the Marriott camp to raise their offer for…a cut. Yeah, yeah, I loved XFiles (the original) and sure makes it more interesting…RIP SPG.
Ok, a few more very good posts you should be aware of:
Travel Codex – How to Book United Mileage Plan Award Tickets
Miles4More – Book it! You'll have plenty of time to procrastinate later
Eagerly awaiting the new valuations of the Alaska Airlines miles by the mega plastic pumpers….lol.
Did you hear? Google is shutting down its debit card. So many shutdowns, why can't we have a few Titan blogs to shutdown huh? Instead we have Travel Is Free pretty much shutting it down #sosad. I think I am going to delete it from the "Blogs I Like" list soon…
Amazing comeback in the first quarter for the stock market. So many "experts" were running for the hills. Which may still happen, nobody knows. Have a plan and STICK to it (easier said than actually doing it!).
This Google Street View guy walked all over Thailand…
Which blogger would post a link to most creative bathroom signs ever? This guy! Note to reader Ramsey: No toilets are visible!
And I leave you with this…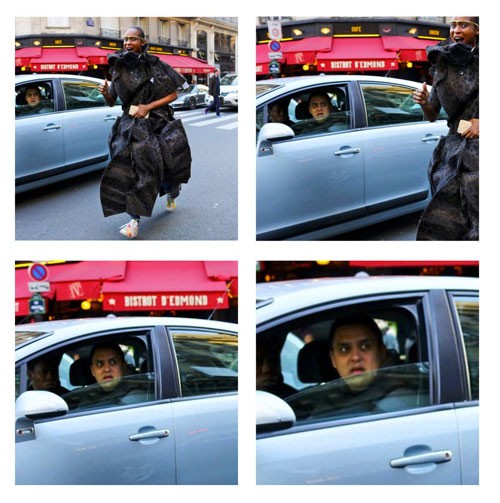 Please help bloggers you appreciate & make a positive difference in your life by spreading the word about their blogs, emailing and commenting and using their few $ links, thank you!
TBB
travelbloggerbuzz@gmail.com
Follow TBB on Twitter @FlyerTalkerinA2
You can subscribe to TBB below, winners only! You can win a drone!