Another TBB post featuring the most eclectic links around the web such as Alaska travel, US food monopolies, all the moon walkers, my top four travel rewards cards to consider applying for next, travel to a bombed out "resort" near Dubrovnik, GDP per capita, another mega scam involving farms and gullible greedy people, the latest on Covid -19 and more about vaccinated, unvaccinated, anti-vaxxers and masks, a shocking video how a student pilot did an emergency landing, an incident back in Armenia in 1976 that will surely shock you, I need to lay off the shocking references but I read too many blogs trying to clickbait readers to click and stuff like that and the latest miles and points action bringing you ALL you need to know and saving you so much time ignoring all the stupid non sense out there and more!
TBB Blog Mission: To Educate. Entertain. Inspire. In That Order!
Support TBB by applying for CREDIT CARDS or visiting our

LINKS

or Donate

You like my blog? Send a link to someone please!
TRAVEL
If you missed my trip report from Tehran in Iran, check it out!
If you wanted to visit Alaska, maybe bookmark this post: 30 Amazing Places to Visit in Alaska (National Parks & More!).
I wonder by the time I make it to Dubrovnik this may not be standing: The Kupari Resort Complex, Much More Than The Beach.
Only in Russia you can find an ATM inside a church, lol!
PERSONAL FINANCE
I knew about this but I must admit I had no idea it was to this extent, wow! Revealed: The True Extent of America's Food Monopolies, And Who Pays the Price. It will shock you!
There are scams and then there was this one involving a game resembling Farmville. Fraud on the Farm: How a baby-faced CEO turned a Farmville clone into a massive Ponzi scheme. Yikes, amazing how people fall for scams like this all the time!
Farm Bank let players make money, while supporting real farms. Then the CEO vanished with $80 million.
Love Visual Capitalist! GDP Per Capita Worldwide
Top 10:
Luxembourg
Ireland [What???, this shocked me!]
Switzerland
Norway
United States
Denmark
Singapore
Iceland
Netherlands
Sweden
COVID-19
Yeah, really! Vaccinated America Has Had Enough. In the United States, this pandemic could be almost over by now. The reasons it's still going are pretty clear. Archived link.
Compassion should always be the first reaction to vaccine hesitation. Maybe some unvaccinated people have trouble getting time off work to deal with side effects, maybe they are disorganized, maybe they are just irrationally anxious. But there's no getting around the truth that a substantial number of the unvaccinated are also behaving willfully and spitefully. Yes, they have been deceived and manipulated by garbage TV, toxic Facebook content, and craven or crazy politicians. But these are the same people who keep talking about "personal responsibility." In the end, the unvaccinated person himself or herself has decided to inflict a preventable and unjustifiable harm upon family, friends, neighbors, community, country, and planet.
At this point, even after continued examples of anti-vaxxers who contacted Covid-19 and regretting not getting the vaccine, I mean, there is not much you can say other than just shake your head about how some people are just naturally born morons…Like the people in this article wow! 'What's Covid?' Why People at America's Hardest-Partying Lake Are Not About to Get Vaccinated.
CDC changed its mask guidance again. Is CDC becoming like the Fed that people always love to beat up on? Pandemics are EVER changing people! Ok, coming back to masks…Well, I never really stopped wearing one. And you know what happened next? I have not had a cold ever since Covid hit! 4 Reasons I'm Wearing a Mask Again. Our vaccines are extraordinary, but right now they need all the help they can get. Archived link.
1. I don't want to get COVID-19
2. I don't want people around me to get COVID-19.
3. I trust the vaccines, but I understand their limits.
4. Wearing an accessory on my head doesn't feel like a huge cost to me.
It appears that the Delta variant numbers in India and Great Britain are going down. Hopefully, this happens here in the US too. It is amazing the ups and downs we have had with this pandemic. Everywhere. And how we used to praise countries handling the pandemic and are now under strict lockdowns again (Vietnam, Taiwan, Thailand, etc.).
ODDZ & ENDZ
My first guess was 8. Definitely less than 10. The true answer shocked me! 🙂 The Men Who Walked on the Moon.
I had never heard of this story that took place in Armenia back in 1976. The Plunge. The incredible story of Shavarsh Karapetyan, a Soviet swimming champion who dove into Armenia's Lake Yerevan and saved dozens of lives from a sinking trolleybus nearly 45 years ago. I must admit I was really excited when I got my first pair of fins as a kid lol.
I would be screaming "OMG I AM GOING TO CRASH AND DIE!", nice job kid! Student Pilot Loses Engine but Stays Calm and Makes Amazing Emergency Landing.
MILES & POINTS
HOT CREDIT CARD OFFERS: 100k CHASE Sapphire Preferred, 100k CHASE United Quest, 75k CHASE Ink Cash, 75k CHASE Ink Unlimited, 100k CHASE Ink Business Preferred, 60k CHASE Sapphire Reserve, 80k CITI Premier, 20k CHASE Freedom Flex & CHASE Freedom Unlimited, 150k CHASE IHG Rewards Club Premier (& a free night) and many more, including many American Express cards! Please check out my Affiliate links. Terms apply to American Express benefits and offers. Visit americanexpress.com to learn more.

If you do not see a credit card with my affiliate links, perhaps I could refer you? Contact me!
This section is about my hobby addiction of collecting frequent flyer miles and hotel points since the early 1990's! Feel free to skip this section and parts of the next one if this is not for you.
Newbies: BEST TRAVEL REWARDS CREDIT CARD, TO KEEP! The 100k Chase Sapphire Preferred card is now available with my links. If you are totally new and looking for a keeper card I think THIS is the card. Apply for it, get approved, do the required minimum $4k spend, get the 100k points signup bonus, transfer the points to United or Southwest or Hyatt or just cash out for $1,250 spend for groceries using the "Pay Yourself Back" feature assuming you do eat, right? For the annual fee of only $95, COME ON, do the math! Ok, here is the math: $1,250 – $95 = $1,155. So, if a bank offers you all this money what is your problem? Just ALWAYS make sure you NEVER EVER carry a balance ok? If you currently have the card, you can refer your spouse or significant other or third cousin or travel starved friend and you the referrer can earn 20k Chase points for the referral and the referred still get the full 100k bonus.
If you are going to shop online, you can get some miles: American/Alaska/Southwest/United Shopping Portal: Earn Up To 2,500 Bonus Miles. The key is to be disciplined and NEVER buy crap you can not afford or need!
Another idea to squeeze more miles/points is to call the bank for "retention offers". This post has some nice scripts for you to use when you call: Retention Offers: Get More Out of Renewing Your Credit Cards. Such as:
"I'm considering canceling this card because I'm just not getting enough value to justify paying the large annual fee again, especially since I'm still not traveling nearly as much as prior to the pandemic."
Your customer service agent will almost certainly respond by diving into the card's current benefits – including any recent additions – in an attempt to get you to reconsider. Counter by saying something along the lines of:
"I'm aware of those benefits and have used some of them, but it's still not enough for me to justify keeping the card open for another year. Are there any additional incentives or offers available to convince me to renew my credit card?"
 Generally paying to stay in a hotel is not recommended, this is why we collect miles, hotel points and bank points! But sometimes it makes sense. As in…your company pays for it and allows you to choose the hotel chain and use your credit card. In my old corporate days I must admit THIS was the best perk for me. When the company cracked down I knew it was time to leave lol. This is a guide to help you figure out which paid stays can be more beneficial to you as far as hauling in the points: How Many Points Per Night Will I Earn At A Hotel? Comparison & Analysis.
The Citi Premier card now offers an excellent 80k ThankYou points. But we are seeing more of this lately: Approvals for Citi Premier Are Proving to Be Difficult. Well, do NOT give up. Call Citi's Reconsideration department at 1-800-695-5171 and tell them TBB George sent you. Actually, do not tell them that! Just say "I am calling to inquire about my Citi Premier card application…" and just wait before you volunteer anything else. If the rep is not being accommodating to you, stress your excellent credit score and history, willingness to cancel or shift other Citi card credit lines, giving up your first born and stuff like that. I think the automatic denials may just be an IT issue. And there is no worse bank IT than Citi's! By far. And you can take that to the bank…oh wait! So, FIGHT BACK!
The key in this hobby is to NEVER ever pay any interest or other fees to the banks. And score big with the travel rewards credit cards signup bonus their marketing departments are willing to dish out to us banking (pun intended) that some of us will screw up and carry balances. Banks know better, they are not doing that because they just like to give thousands of points away to us. Just don't be THAT guy who gets in over your head and get into a hole, ok? It also means this hobby can get addictive pretty quickly and can get away from you so do everything in moderation AND start slow! If you find yourself a bit stressed about any matters involving a travel rewards credit card, well, it is a sign you are doing too much and your internal system can NOT handle it. It is perfectly okay, we are all different. Some of us who do this as our primary hobby are crazily attentive to detail and are organizational freaks of nature. So, if you see big blogs in this space just keep pounding you about this credit card and that credit card they are not doing that to help you travel for free, they are doing that to get you to click on their affiliate credit card links so, please wait for it, they can hire more writers salesmen to continue pounding you silly 24/7.
Ok, having said that, I was asked what are my Top travel rewards credit card offers I consider the juiciest for normal people. Here are my top four (all available here, except noted):
100k Chase Sapphire Preferred
Personal AmexPlatinum premium card (the 125k plus 15x Resy offer only a few blogs publicize it because it does not pay them a sales commission!)
80k Citi Premier
100k United Quest
Please fire questions in the comments or email me.
Delta started it and other airlines will likely follow because this is what airlines do: Delta Extends Elite Status, Credit Card Benefits & More Into 2023. When Delta does something good…it usually comes right back with something spectacularly bad for Delta Skmiles members, brace for impact!
BLOG BUZZ
We are now entering BLOG BUZZ, a section for advanced hobbyists and veterans of this fast imploding hobby and also a section where I go on and on about some stuff that happens in my life because it helps me feel better about myself.
Son no longer has the Chase Sapphire Reserve card, RIP. Will wait a week or so before he applies again for the Chase Sapphire Preferred card (and score another 100k points) since it has been more than 48 months since he received a Sapphire bonus. Before doing that, we transferred 100k points to United, 100k points to Southwest and spent about 27k points to get his amount due to almost zero using the "Pay For Yourself" feature to wipe out groceries and restaurant charges. Left with just 29 Chase Ultimate Rewards points which were transferred to his Freedom Unlimited card which will then be transferred back to his Sapphire Preferred card…
Daughter will apply for her Chase Sapphire Preferred card any day now. Waiting to get closer to her 19th birthday and roll off something on her Discover Card for Students that indicated high credit utilization. Whoever gets it first will then refer the other (sibling). If the 100k offer is withdrawn before we get to apply twice I would be very very upset with myself. But if it all works out we can be a four member family all carrying the Chase Sapphire Preferred card at the same time. DO THE MATH above, come on!
This was a really good guide, I think I can manage to squeeze the $200 Platinum hotel credit somehow: The Hotel Collection Mini Guide: Prepaid rates earn hotel points/perks, and more surprising finds.
Interesting post: Here's Every Hotel Chain Policy For A Cancelled Or "Walked" Reservation.
This happens in the miles/points world ALL the time! Someone discovers a gem at FlyerTalk. A small blog finds it and posts about it. And then BIG blogs see it and write about it and (some) post an HT to the small blog at the VERY bottom of the post where no one even looks at. Then a gazillion other blogs post about it too THANKING and LINKING the big blog which perpetuates their own myth of being, well, a thought leading blog so full of expertise. Barf!
I had one remaining night to book for our trip to Arches and Canyonlands national parks in Utah in September. I was debating whether to spend one more night in Moab or just drive to Salt Lake City for the final night before our flight back. Well, Southwest changed the departure flight from 4.30 pm to 12 noon so I looked for a hotel in Salt Lake City. I almost finally burned some Radisson Club (of the Americas) points but since I have plenty of World of Hyatt points and am a Globalist Elite I booked for just 8,000 points the Salt Lake City Downtown Hyatt House. Why? Well, it was only 8,000 points, the location is pretty good, photos and reviews looked good and it gets me to stay in another Hyatt brand (yeah, I was shocked I never stayed in a Hyatt House before, wow!). World of Hyatt gets you a free Category 1-4 night after you stay in five new brands.
So, Bermuda and Philippines both won Olympic Gold medals for the first time ever in their history! Always such a special moment, wow! Here is more on Hidilyn Diaz winning Gold for the Philippines and here is Flora Duffy winning gold for Bermuda. What a special moment this is!
Let me leave you with this…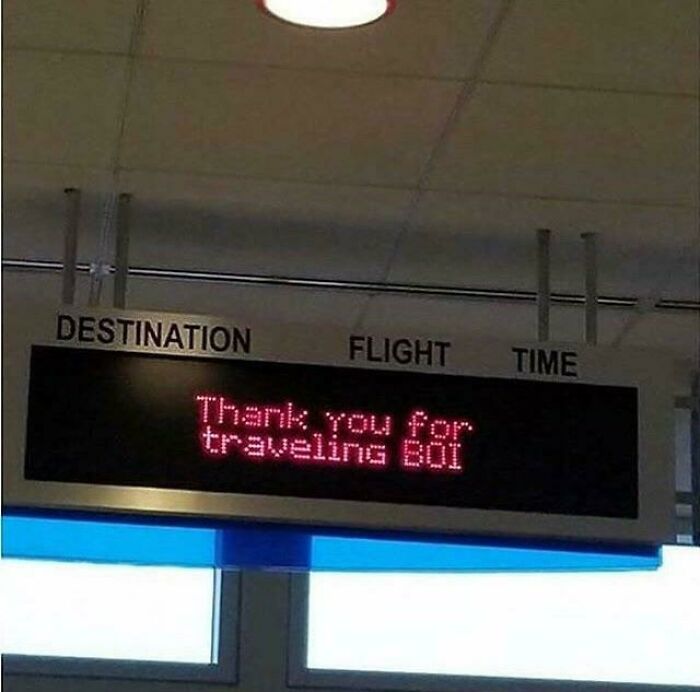 Thank you for reading my blog. If you enjoy it please pass it on to a family member or friend, thank you!
TBB
travelbloggerbuzz@gmail.com
Follow TBB on Twitter @FlyerTalkerinA2.
You can subscribe to TBB below, winners only!
Opinions expressed here are author's alone, not those of any bank, credit card issuer, hotel, airline, or other entity. This content has not been reviewed, approved or otherwise endorsed by any of the entities included within the post.