MUST READ PREFACE: This is long overdue! In late October 2016 I traveled to Iran. I figured since there is an election in the US in early November and who knows what can happen,  I decided to just do it since Iran has been on my list for a very long time. I managed to write the first installment here: Iran Trip – Travel Hacking Totals and Turkish Airlines Flights to Tehran With Istanbul Business Lounge Stop. And then I just stopped because these trip reports take a HUGE amount of time to write and publish! I joked I am the world's slowest trip report writer and it is true. Time to get the second installment out after almost five years later lol. Maybe I finish the whole thing by the year 2030 woohoo. I need to reach deep and try to remember, well, everything. I may have missed some names of places and stuff like that so please let me know if you see any mistakes. I am NOT going to respond to any politics commentary here. I just want you to know I despise the ruling clerics as do most Iranians actually. Ok, here we go!
TBB Blog Mission: To Educate. Entertain. Inspire. In That Order!
Support TBB by applying for CREDIT CARDS or visiting our

LINKS

or Donate

You like my blog? Send a link to someone please!
I left you when I landed in Tehran after a mostly empty Turkish Airlines business class flight from Istanbul. I had been flying for a while and had almost a whole day in the magnificent Turkish Airlines Business Class Lounge in the old Istanbul airport where I proceeded to eat and drink a lot to get my money miles worth hehe. Actually, not to brag or anything like that, here is how I got from Detroit to Tehran using my miles so please let me single out Chase bank for a big thank you hehe:
80,000 United miles for Business Class flights  Detroit DTW to Chicago ORD on United, Chicago ORD to Istanbul IST to Tehran IKA on Turkish Airlines
And then we landed. I must admit it felt a bit surreal. You know, I landed in Tehran for crying out loud! What if I end up in a jail without wifi after they find my US passport hidden nicely in my backpack? Or some religious freak picks me on the street for doing something not so Islamic. Or something. Well, I will soon find out that these were totally ridiculous thoughts!
The airport appears to be normal. Heck, it could be anywhere! Other than women covering their hair everything is moving along fine. Until we hit the section for the foreigners. There were not that many of us on this flight, say about 20. We all lined up to the Visa section and a really confusing process on how to proceed between that and the health insurance station and then of course the cashier to pay for the visas. I had some papers from the tour organizers and somehow I needed to go through all the motions and pay for the health insurance and visa. BRING cash, euros preferred! I think it was something like 75 euros. What I found frustrating was how complicated it was and the awful English and giant ego by one of the dudes there. Reminded me of good old TSA staff lol. And then you had five or six guys back in the office messing with my Greek passport, stamping it, shaking it and petting it. This took more than an hour, will my driver still be waiting for me to take me to the hotel?
The dreaded wait and confusion by all of us. There was a poor couple with an autistic boy who apparently landed without a visa and had no place to stay and I think they wanted to take their boy to the doctor and could not communicate with any officers. Not a good scene…I am thinking "Oh shit, these guys have a looong wait to go to welcome tourists!"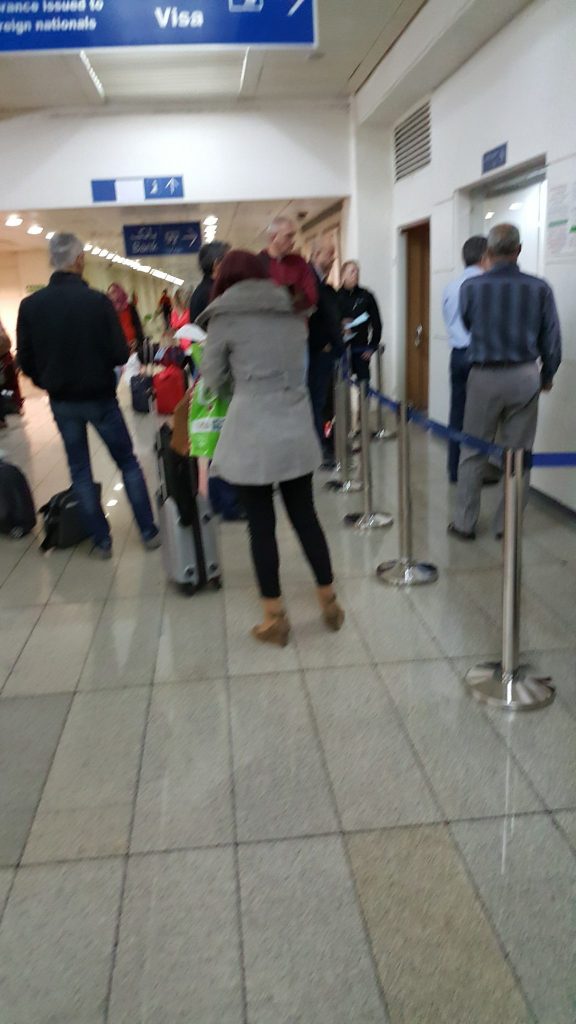 I got my visa and passport back, a passport control officer after the visa station waived me in by saying "Welcome to Iran" smiling and here I am in a deserted luggage pickup area. Remember it was now close to 6 am.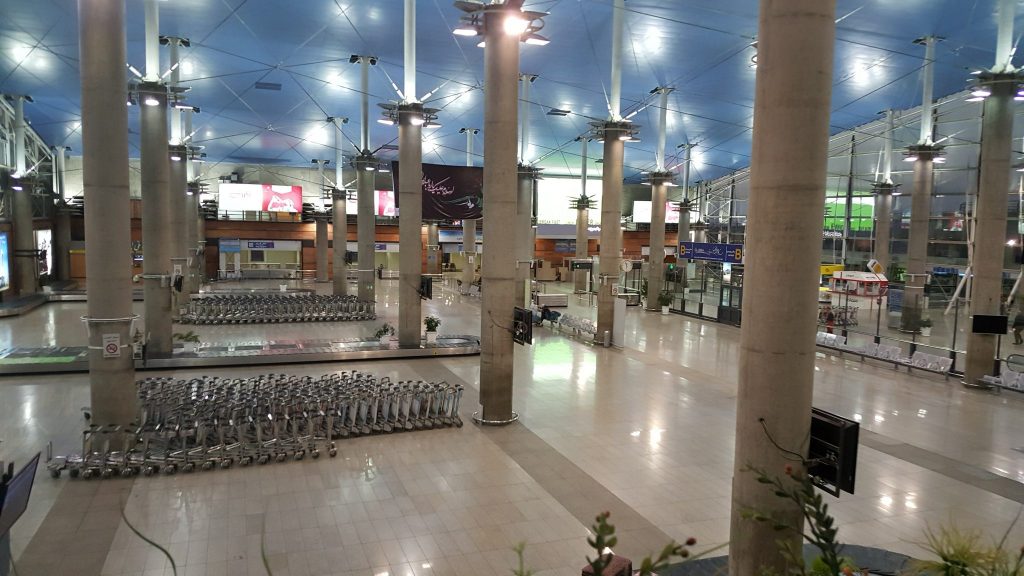 Thankfully I see a driver (pre arranged by the tour people) holding a sign with my name on it with great relief. We load my TravelPro carry on bag into the trunk and hop into his car. And then he drove. Fast. Really fast! Like…I was praying inside to make it in one piece!
As you can see, Tehran Imam Khomeini International Airport looks really nice from the outside as well!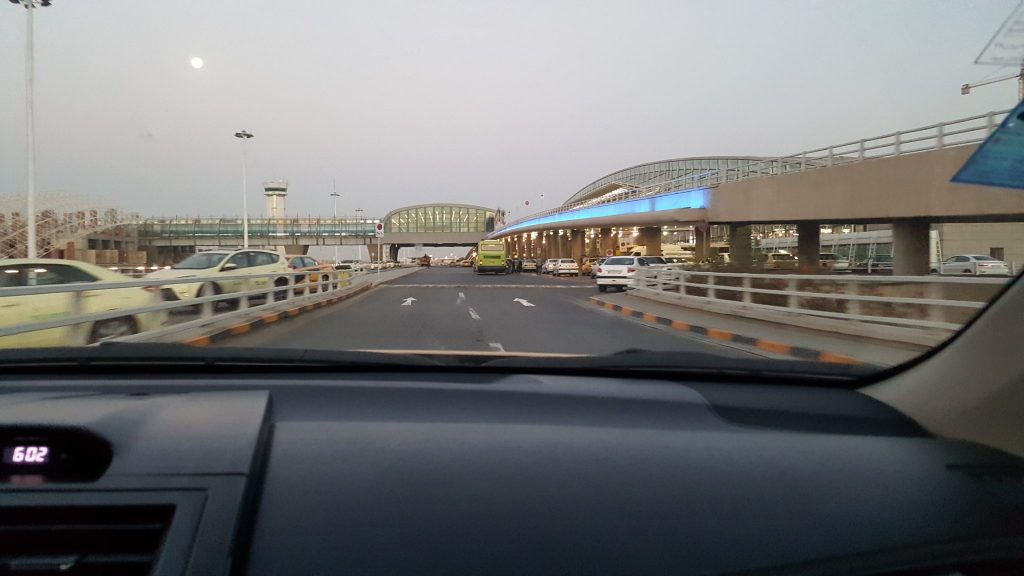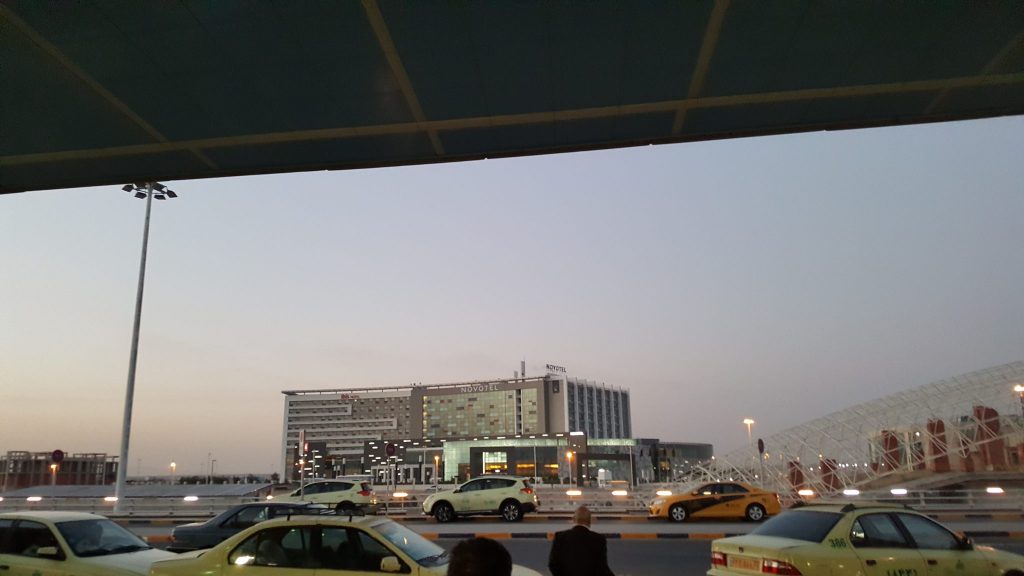 The road to Tehran was deserted so early in the morning and my race car driver was stepping on it. Oh, hi Khomeini! I would be so tired of seeing his face by the end of my trip, he is everywhere!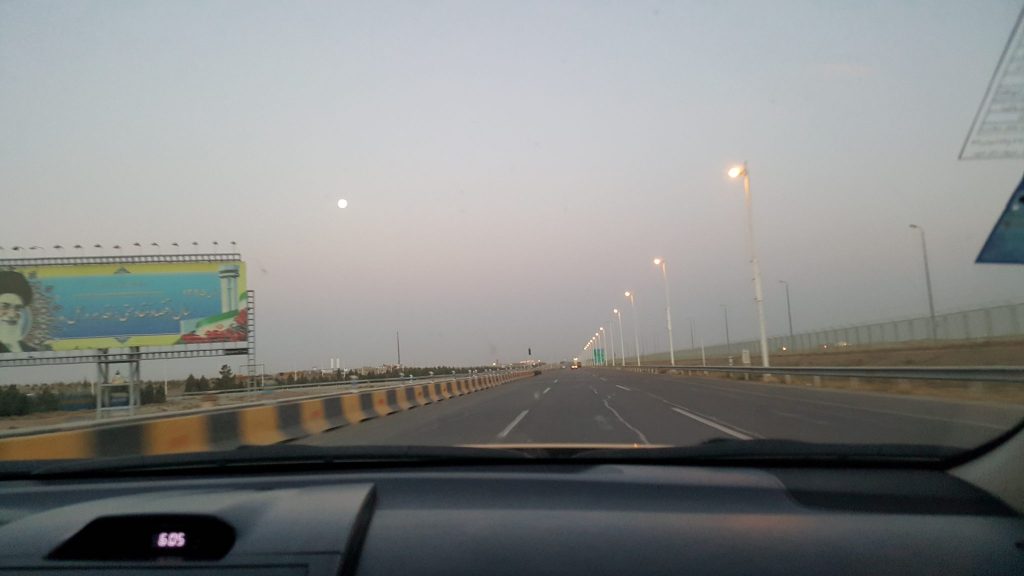 And then bang, we made it to the city just in time to say hello to Tehran rush hour! Forget lanes, they don't exist!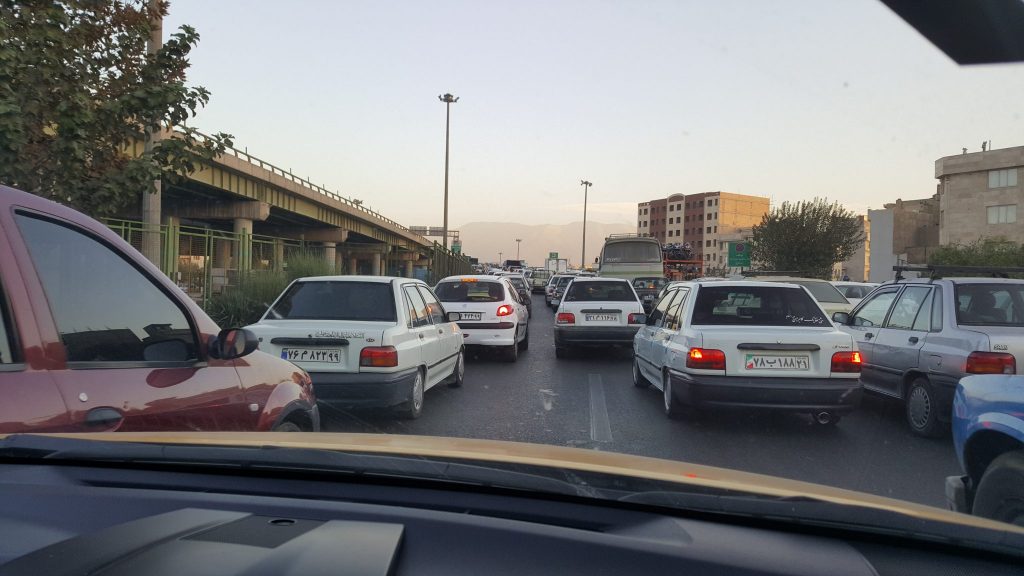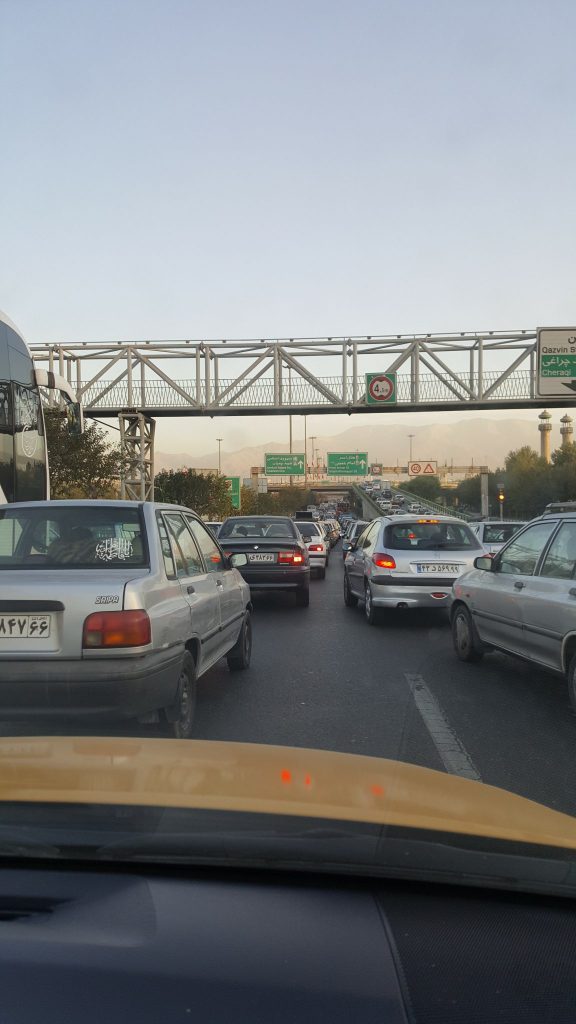 We made it safe to our Eskan hotel where I was supposed to meet the other members of the group and organizers. Okay, this was no Hyatt but it was perfectly fine. Small and cozy. Great wifi. Nice service.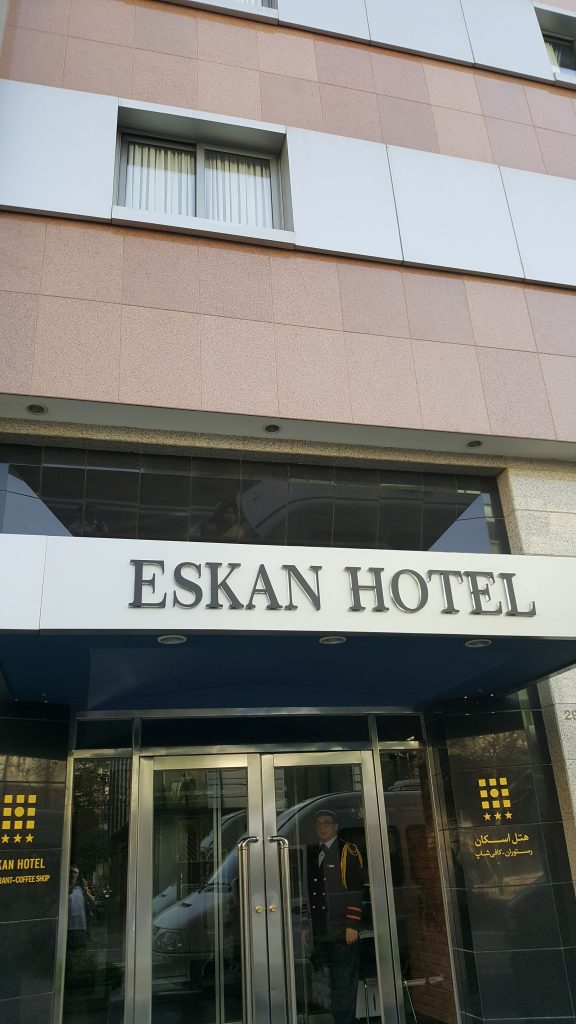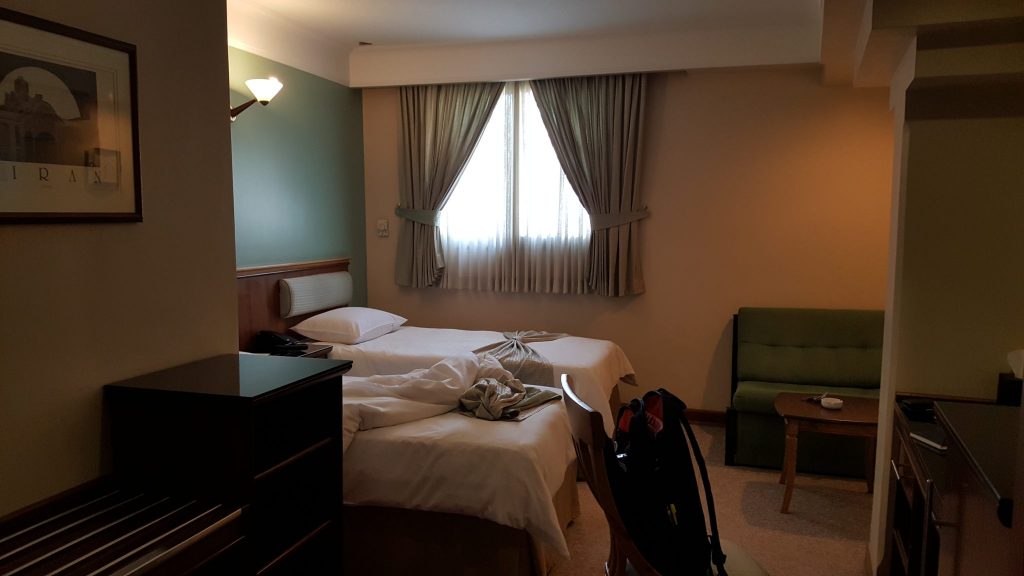 I was so exhausted by the time I got here and went straight to sleep. I slept like a baby and woke up just in time to meet the rest of the group and hit the Tehran nite club scene. Okay, I am joking. No nite clubs here…
As mentioned in the first segment, I had the tour arranged with Yomadic and here is info about the Iran tours. I think they are on pause because, well, due to Covid. I finally met Nate, the Australian founder of Yomadic and his partner Phillipa, very cool people. Our group was supposed to have 12 people but, you know, there is always a but. There were only four of us: me, a Malaysian attorney who has been in several Yomadic tours, an Australian young cool dude who organizes tours in North Korea and had made it to Tehran alone after passing through many Stan countries on bus and a Canadian civil worker who was a photography aficionado. Nice group but small. So, what happened? Well, there were supposed to be another 8 Americans but their visas were not approved. I knew two of them and was so looking forward to travel with them! This was very unusual and apparently what happened was that some Utah Representative had somehow sneaked into the country without going through proper channels or something. So, the Iranians decided to stop approving visas to American tourists for a few weeks. Unfortunately, that time period coincided with our tour. I was given a chance to cancel as well but here is where my second (Greek) passport came through and I decided to go ahead. So, the four of us, Nate and Phillipa, our Iranian tour guide and the driver. So, we meet at the lobby in late evening our first day, exchange some Euros into Iranian money at the front desk and off we go with our driver into town.
We first stopped at the Azadi Tower. Please click the link to learn more about it. A very cool structure indeed, especially with the color reflections.
We then drove around very crowded streets and I must admit I was surprised how busy it was! We stopped at a very nice area with lots of people walking around enjoying the great night. I was constantly scanning the area for hiding places ideal for bearded Republican guards carrying swords about to ambush us infidels. No I didn't. Actually, my whole time in this beautiful country I NEVER felt in any danger at all. Actually I felt more safe in this country than in ALL my world travels! Yeah, seriously! One of the many pleasant surprises I discovered about Iran…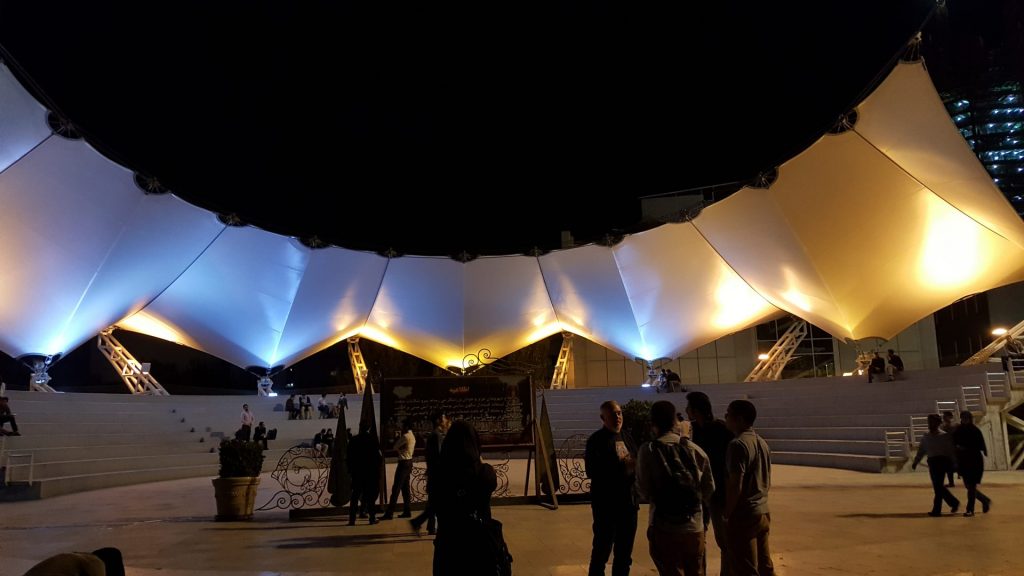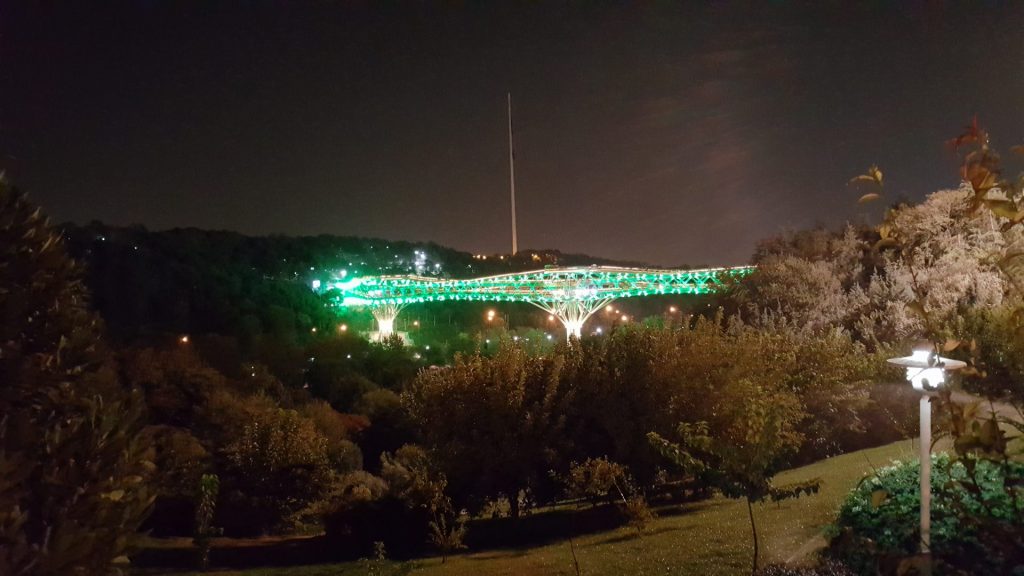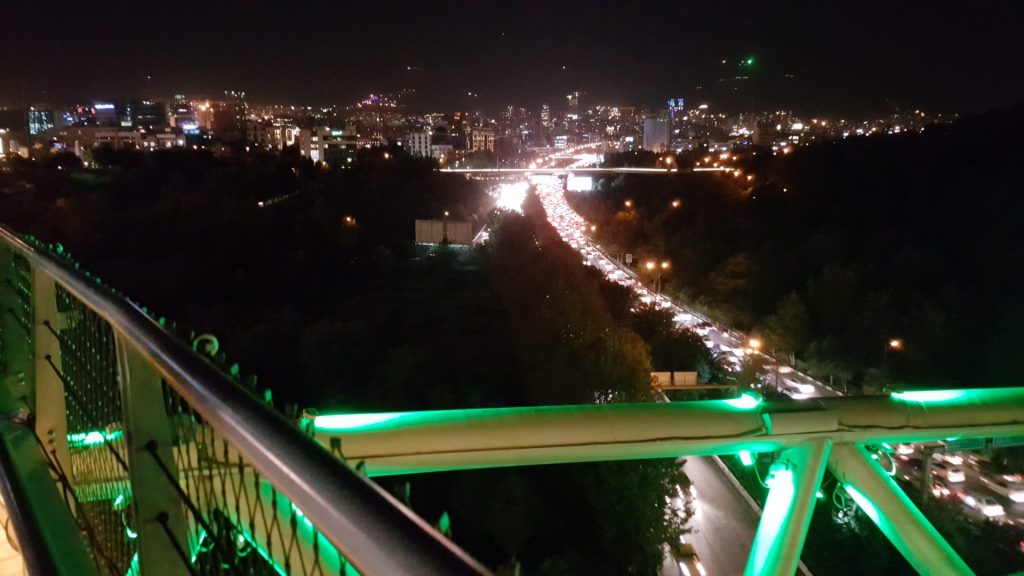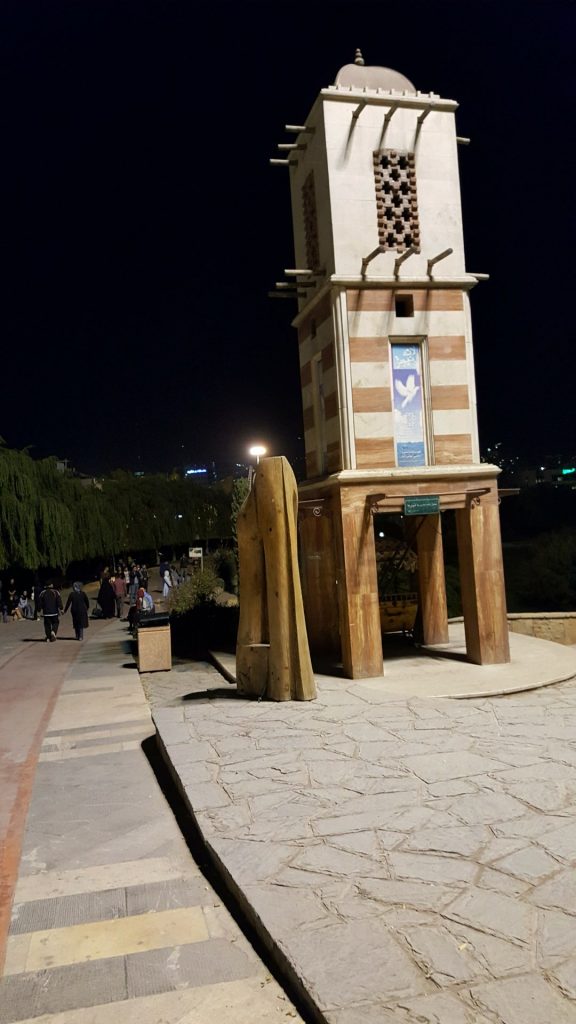 We ended the night having dinner in the same complex. We had pizza and it was amazing! Very cheap too.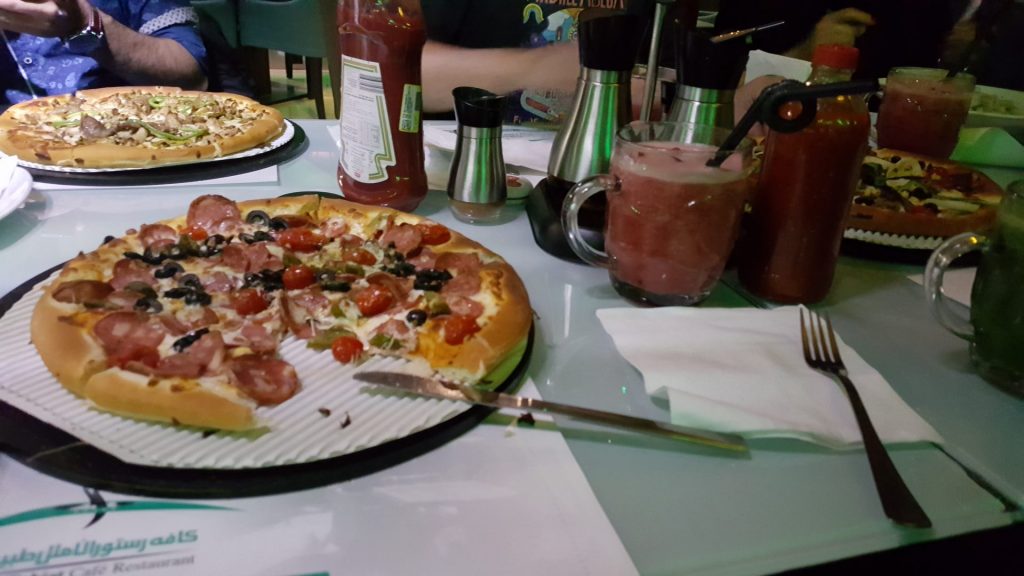 Next morning I woke up early and decided to go for a run alone! Running in the streets of Tehran…yeah, wow. At the same time, it felt very normal you guys. A big city slowly rising and everybody hustling to work and stuff like that. I really enjoyed that as I got to see the area around my hotel.
Other than seeing Khomeini around and women with their hair covered and not seeing any pubs or breweries or night clubs as alcohol is not sold in public, I must admit everything else felt completely normal. Sometimes I felt I was in Athens, Greece 🙂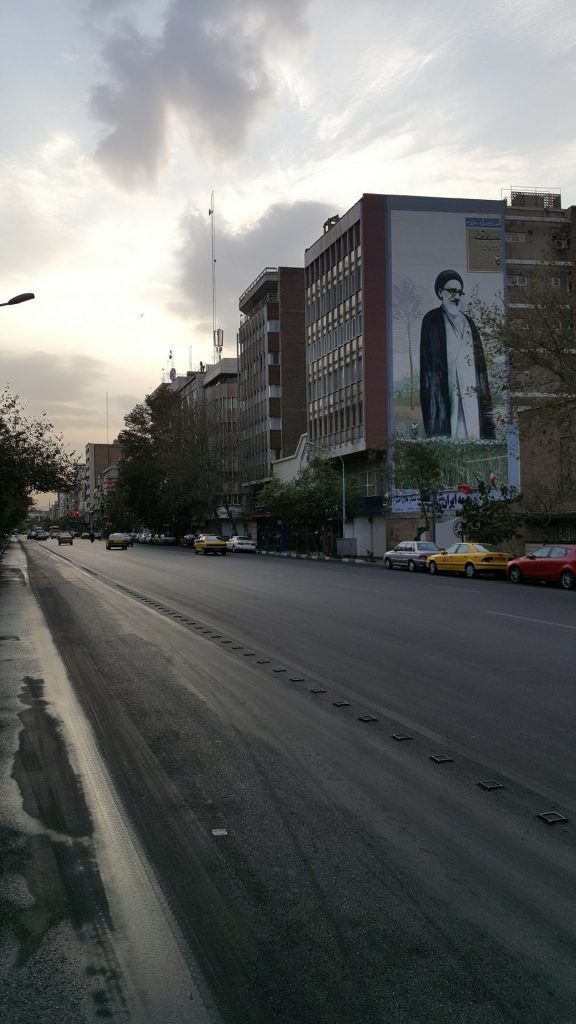 This is the subway stop that if you turn right you are at the former USA Embassy compound. More on that follows…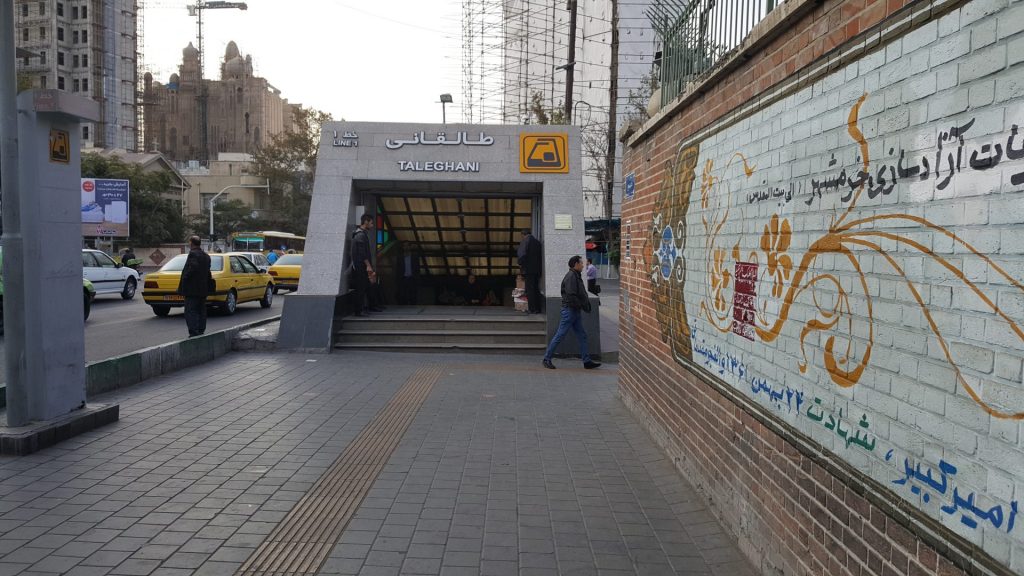 Across the street there was a Greek Orthodox church and the Greek Embassy. I thought about stopping in to say hello but they were not open.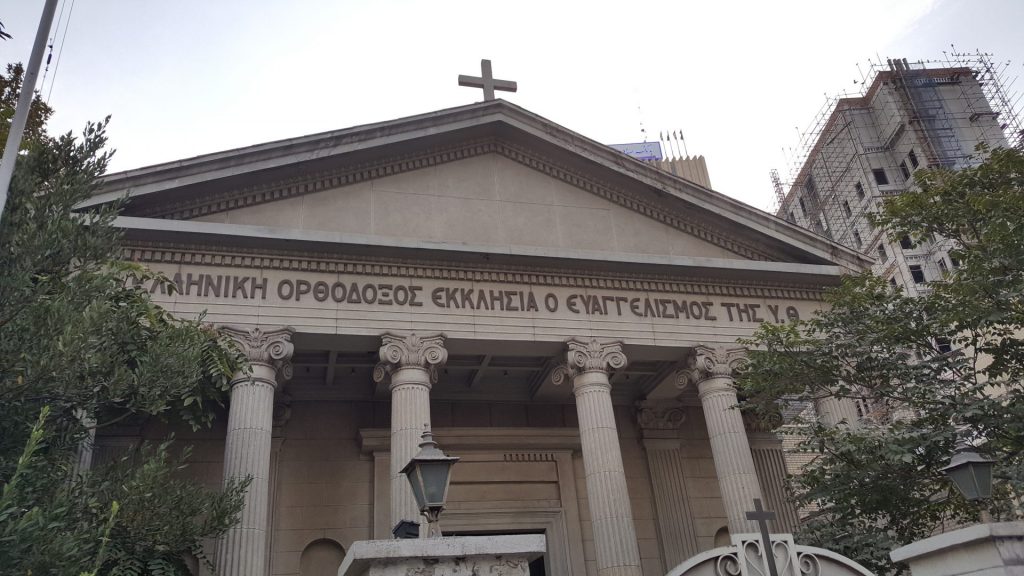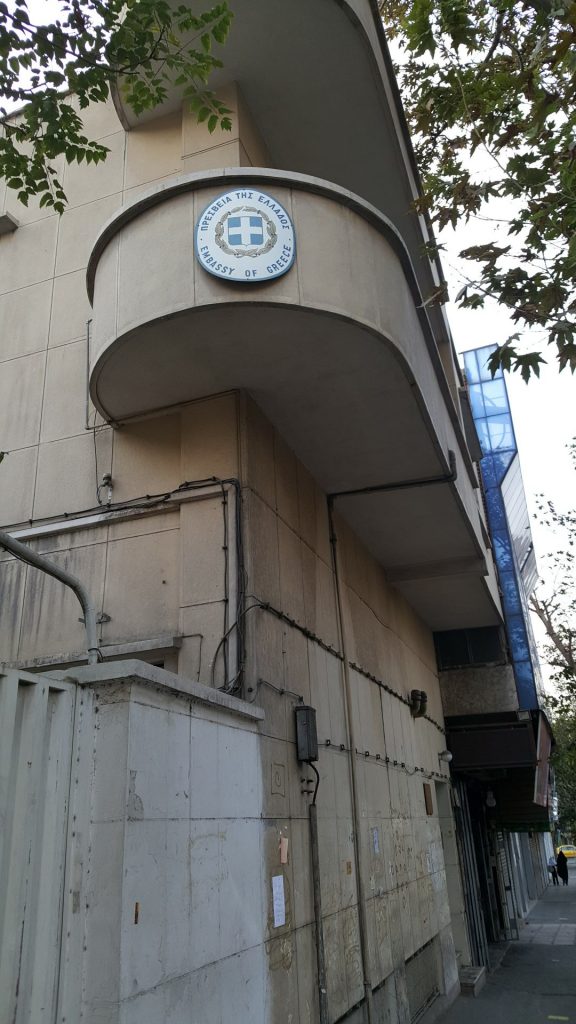 What follows are a bunch of pictures around the former US Embassy compound. This was the very first international incident I remember watching on TV as a kid back in Greece. I was 12 years old and remember my dad watching TV with a super worried look in his face saying "This changes everything". I had no idea what that meant of course at the time. But I never forgot those scenes on TV. And I was here and it felt so, well, kind of underwhelming. It is blocked off and I think they use it as a museum now. Other than some graffiti on the walls most people ignore it and they seem embarrassed by it. Some expressed their view that most Iranians do not think of fellow American citizens the way it is portrayed on the graffiti. And you could tell they meant it. This is my first full day here, I still feel more comfortable pretending I am a Greek tourist. More on that later when I decided to switch nationalities and say I am an American, you won't believe what happened next! Some earlier Yomadic tours managed to get inside the compound but we were not able to. Anyway, being there was surreal and, like I said, felt a bit underwhelming at the same time.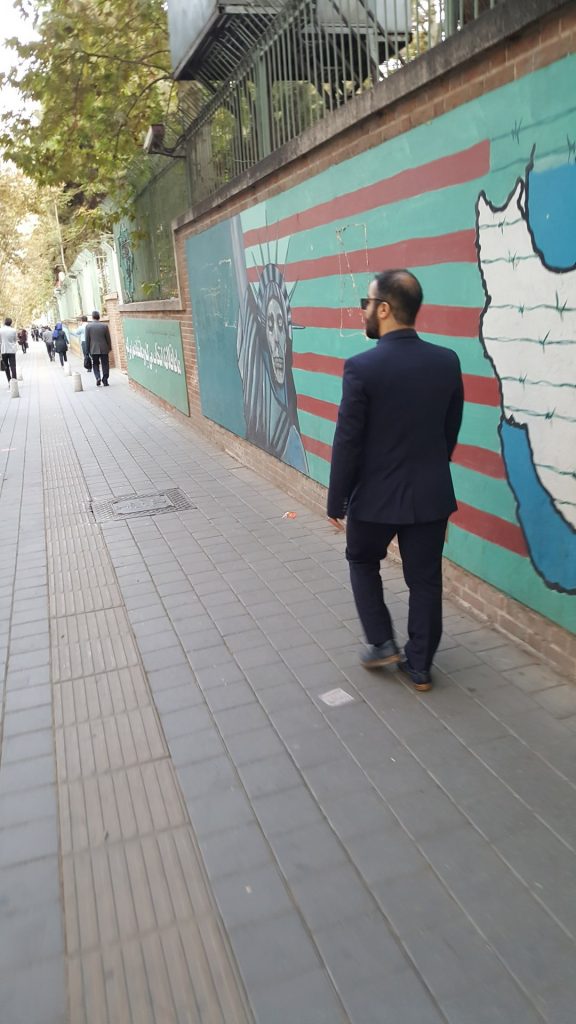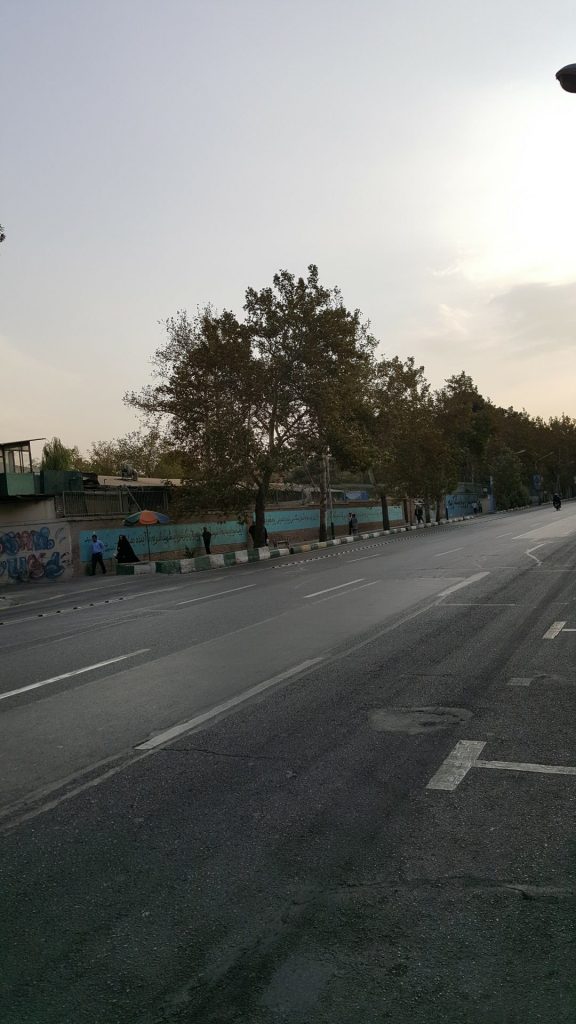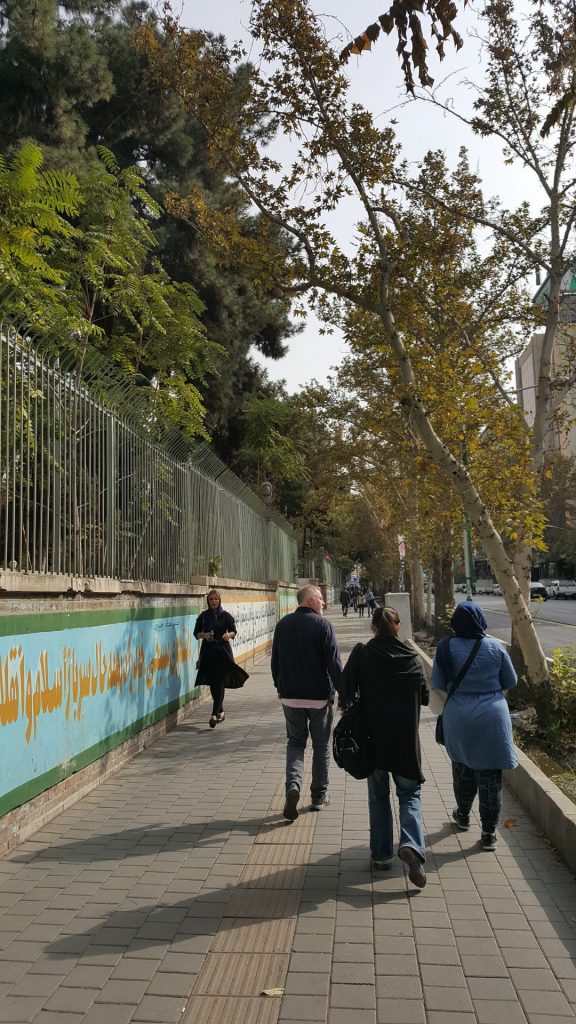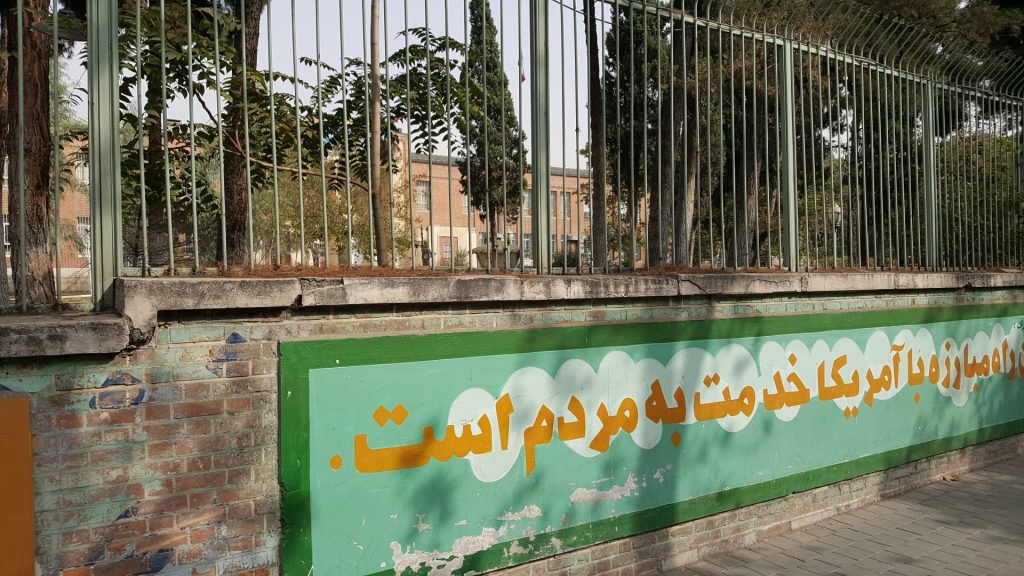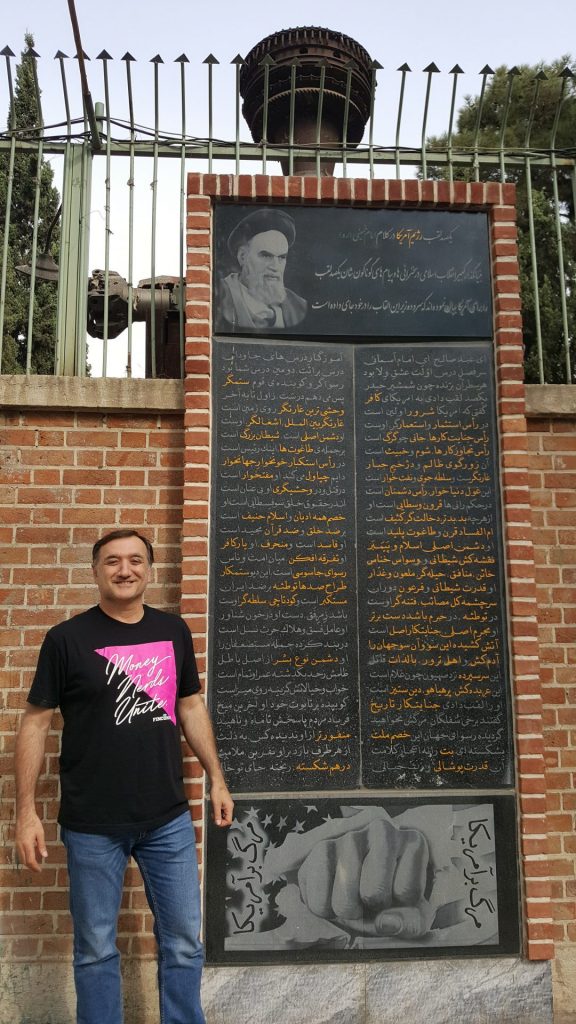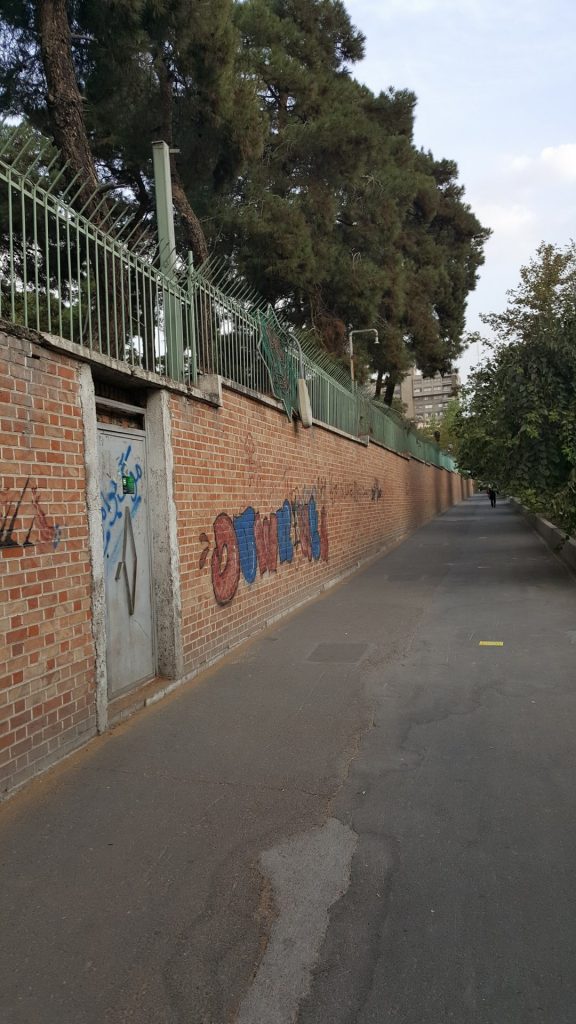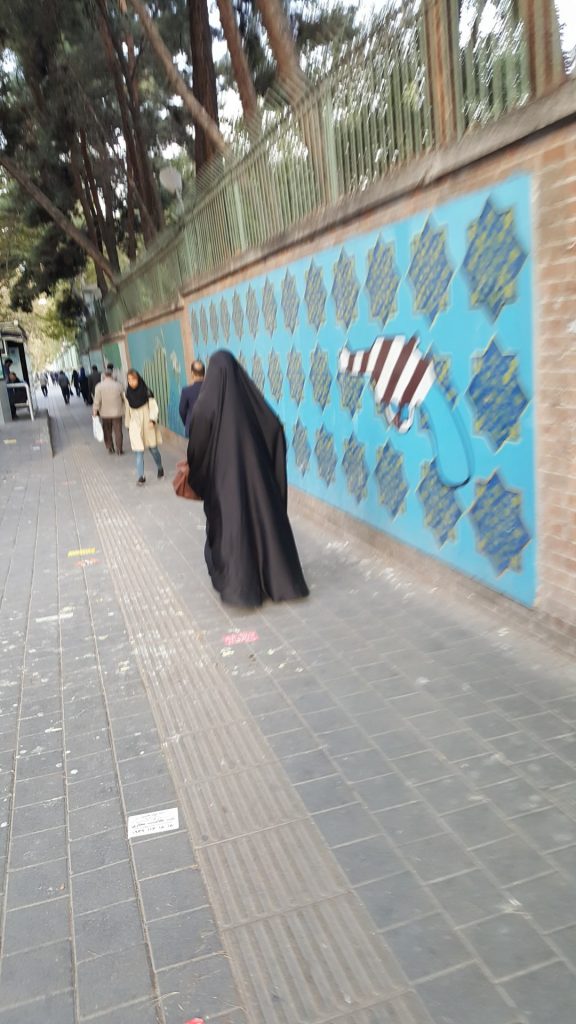 A few more from this place: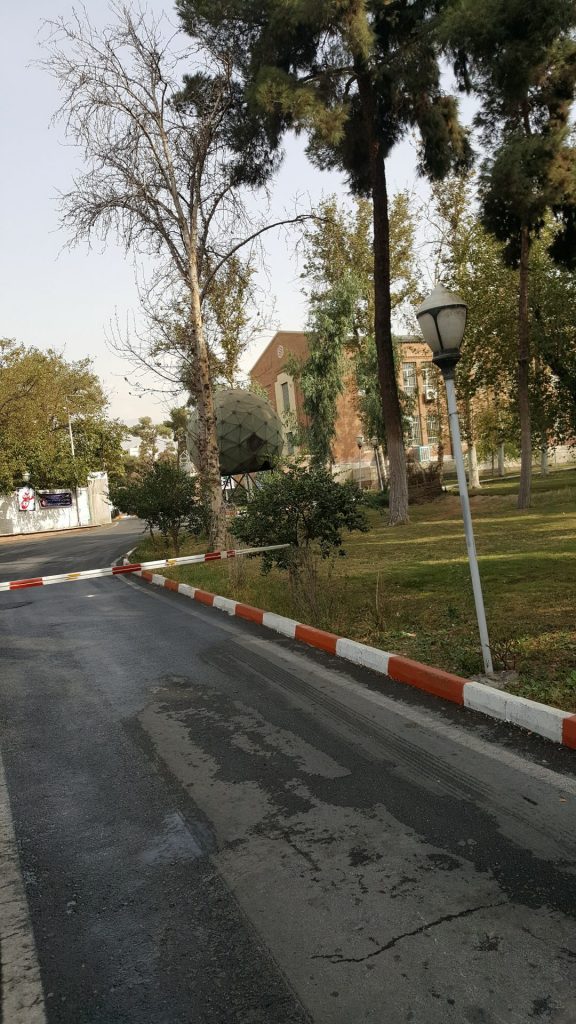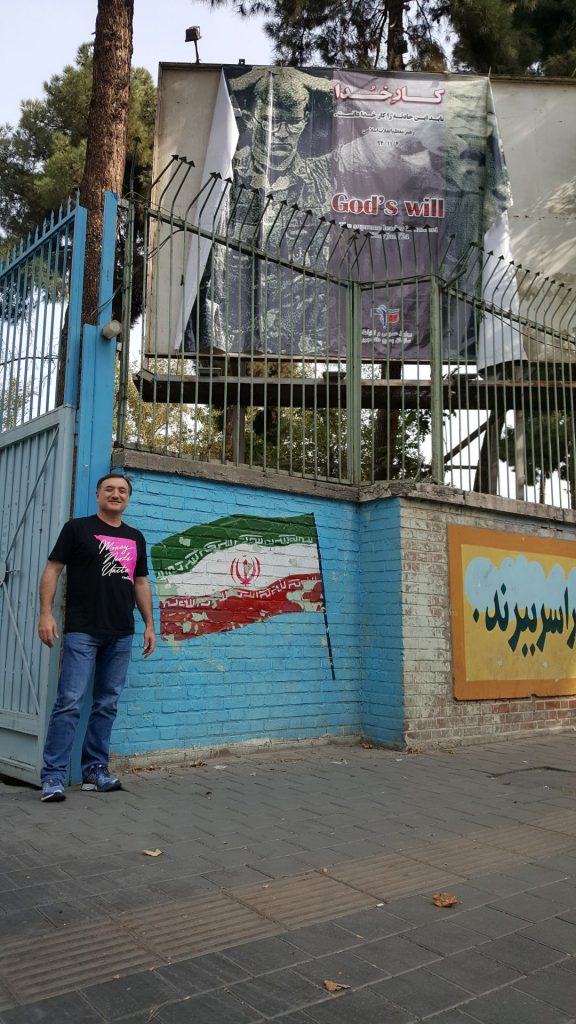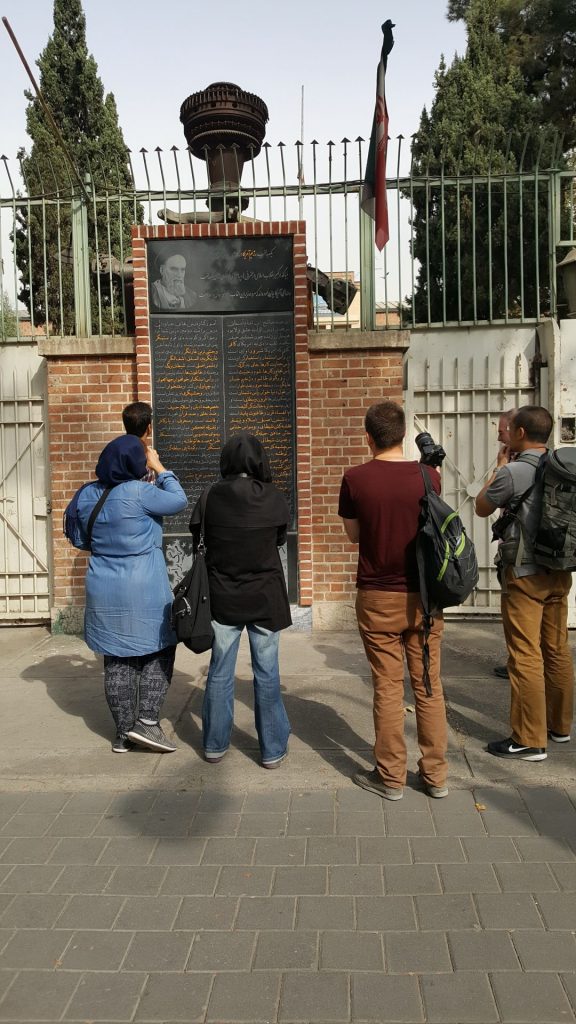 Then we moved along and spent the rest of the day out in Tehran…
The following pics are from around and inside the awesome Grand Bazzar.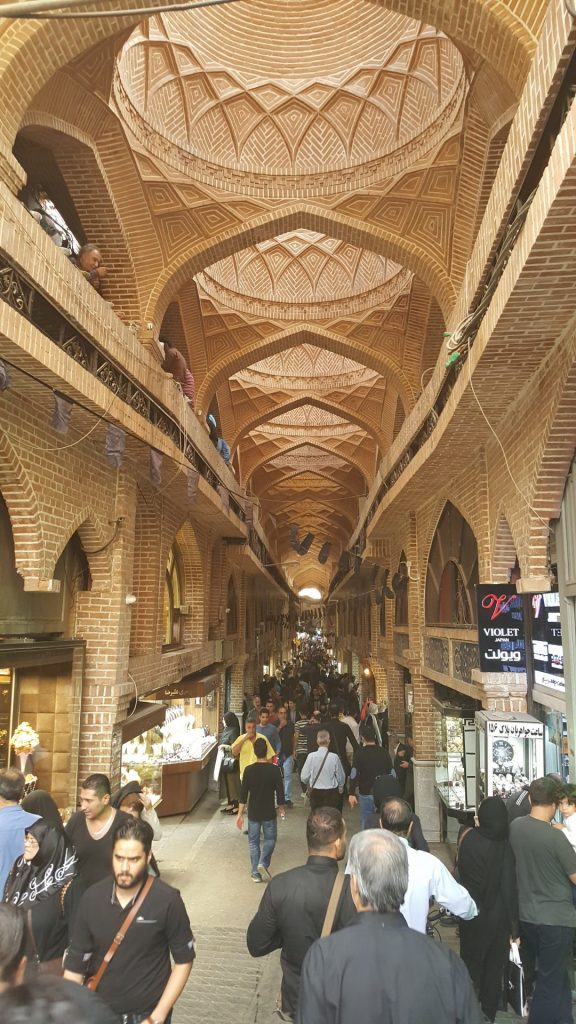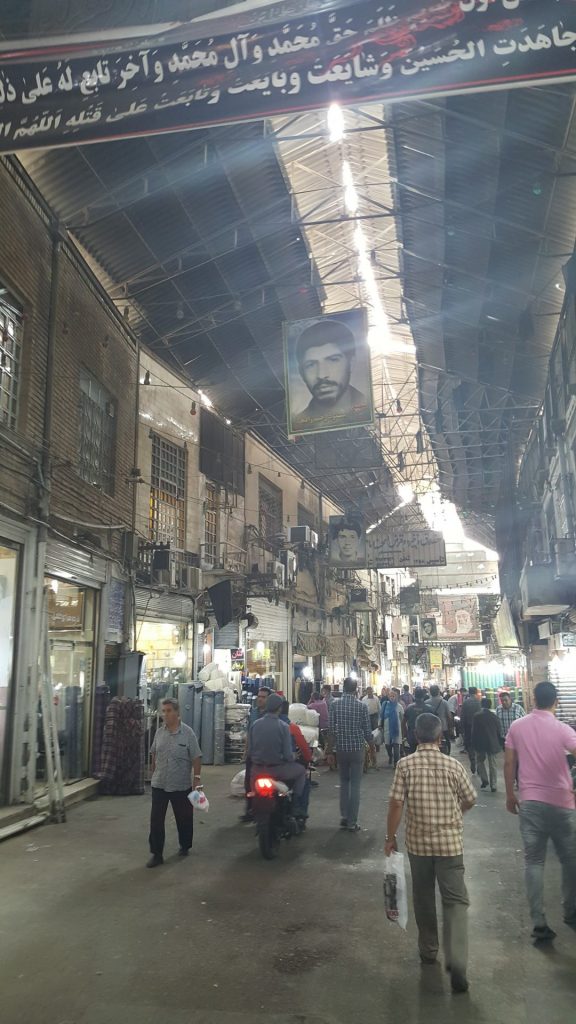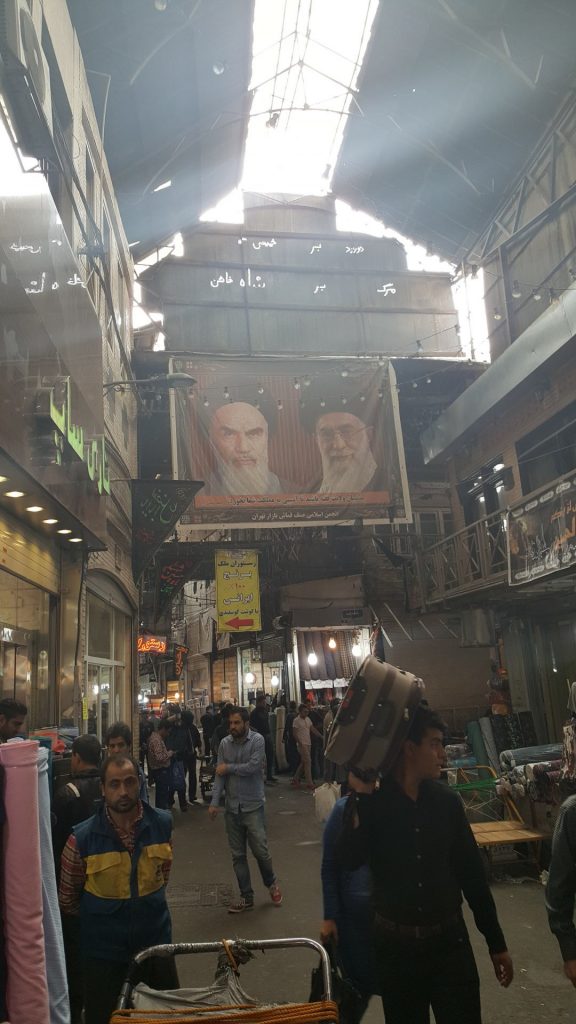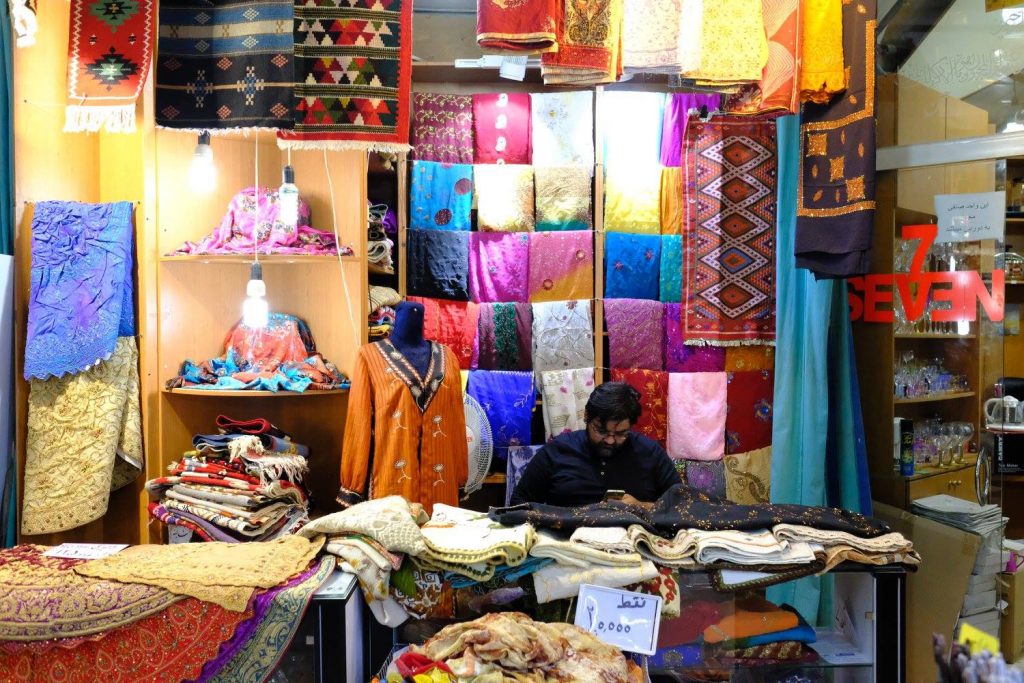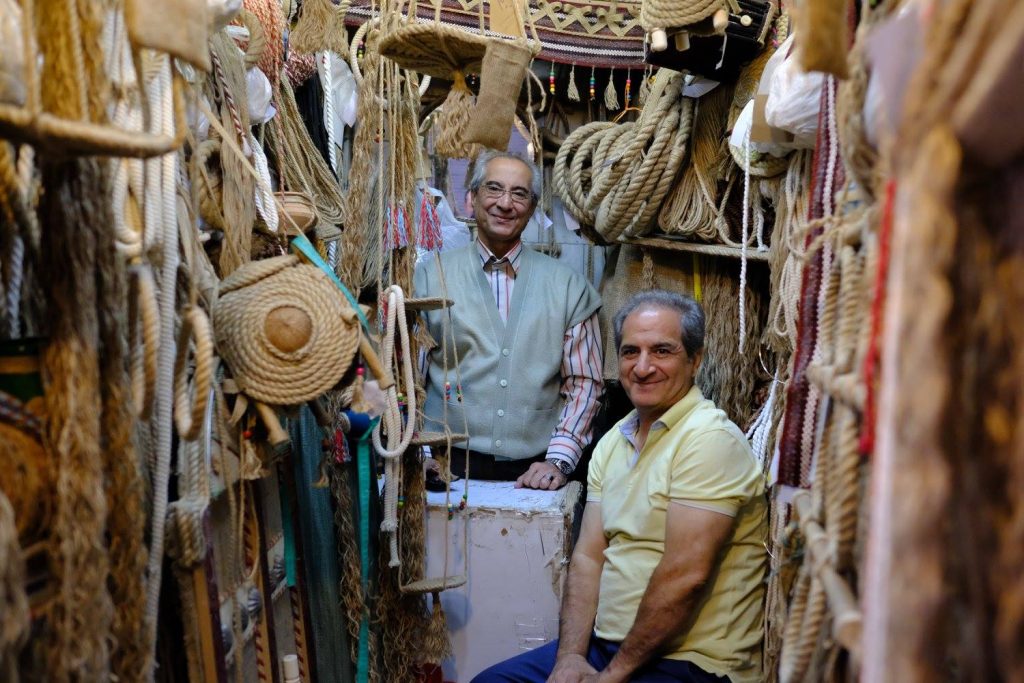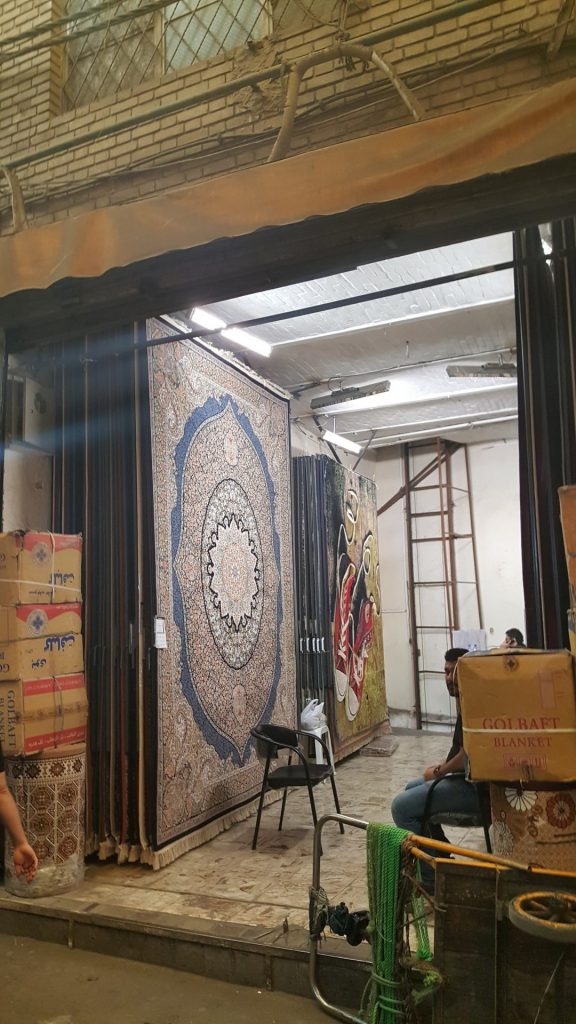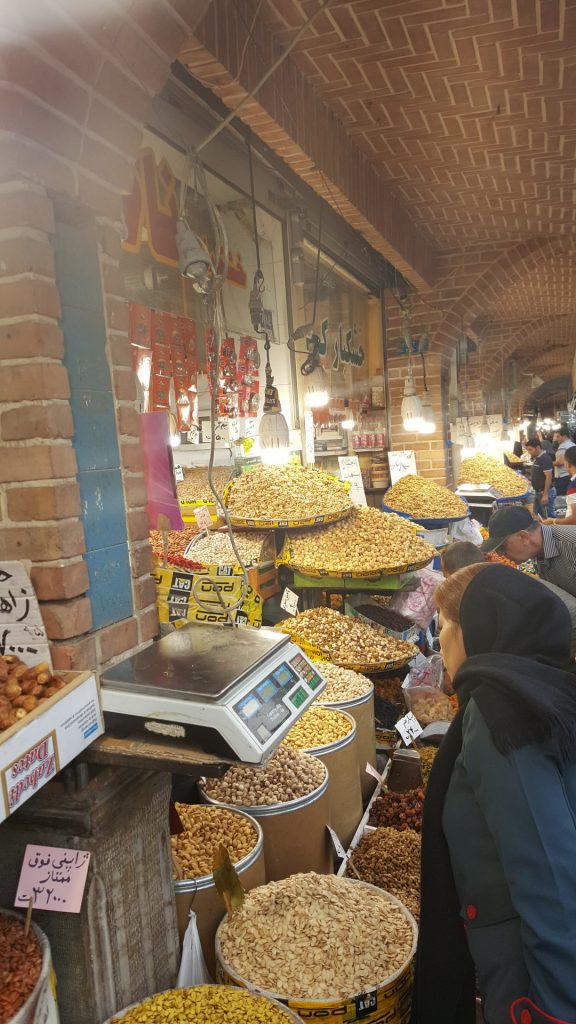 Some photos from around town near the Grand Bazaar.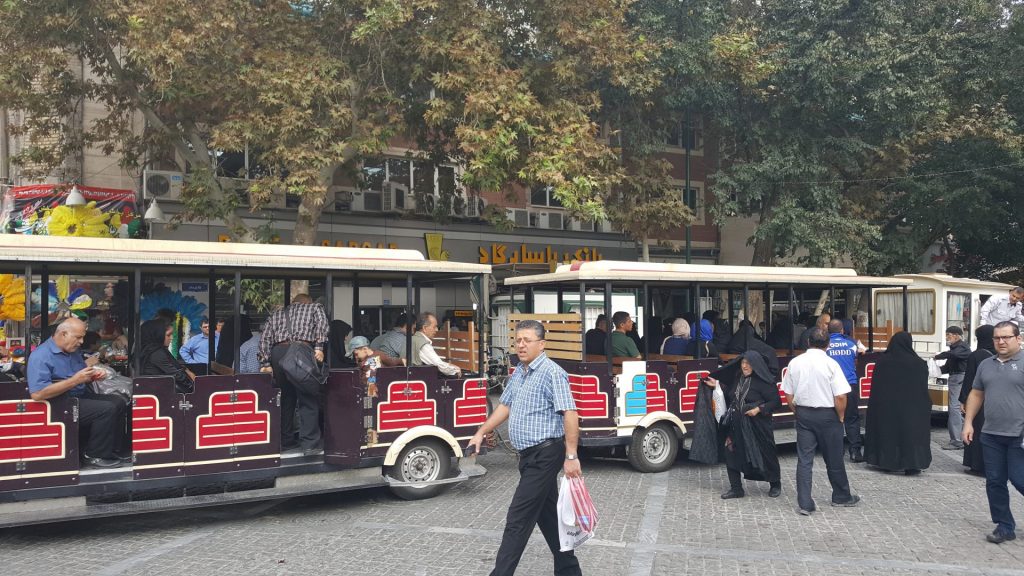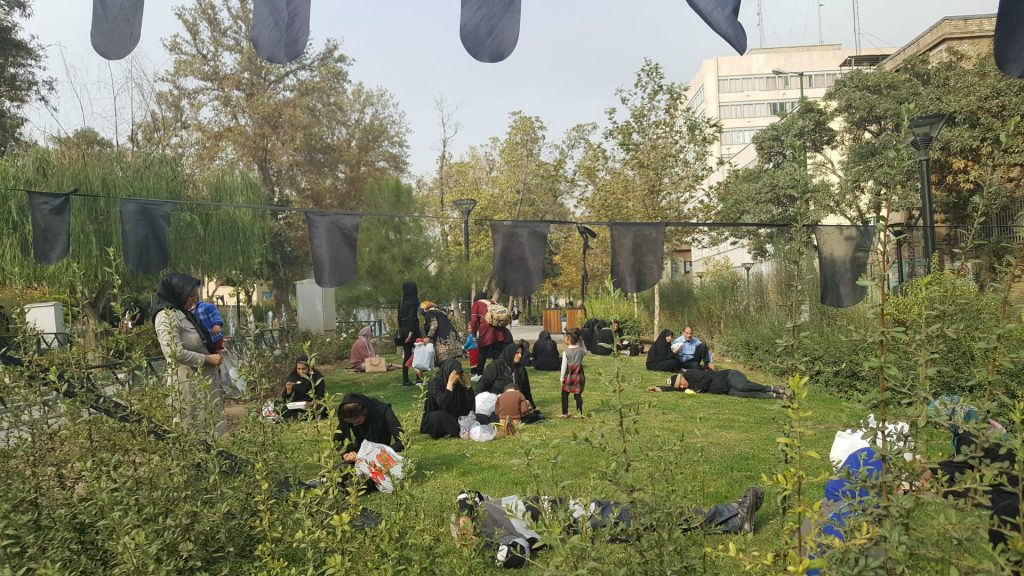 I am attracted to markets so here are a few pics from one outdoors. This one buying and selling stocks. I told them to buy low and sell high and, please wait for it, diversify!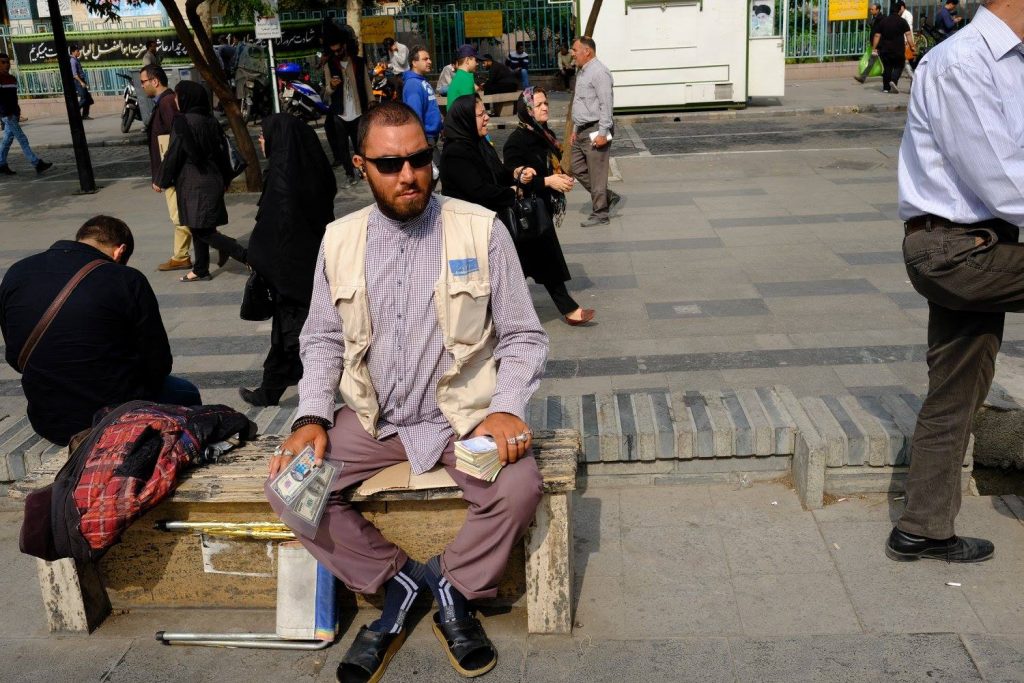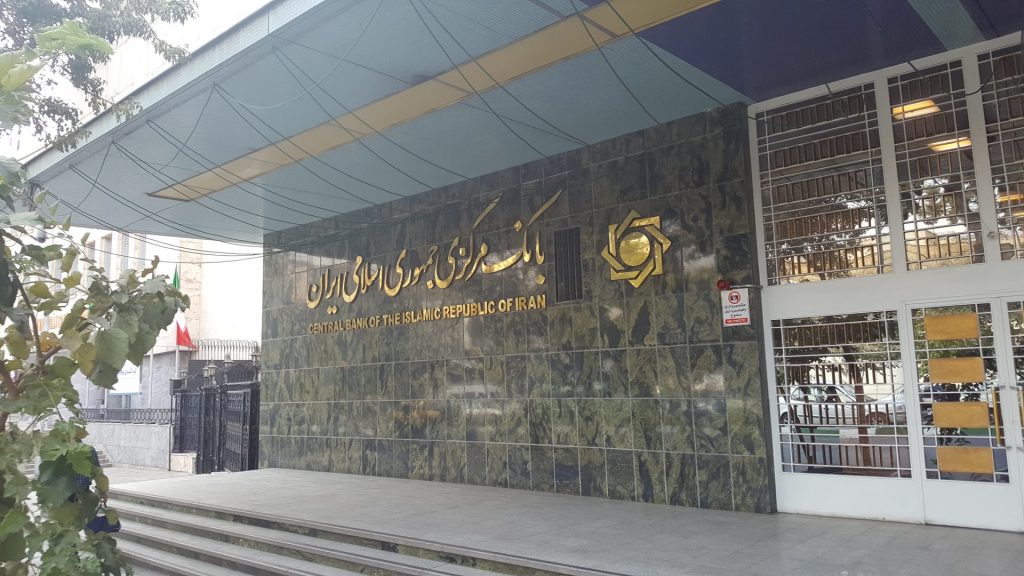 We stopped at this place for lunch…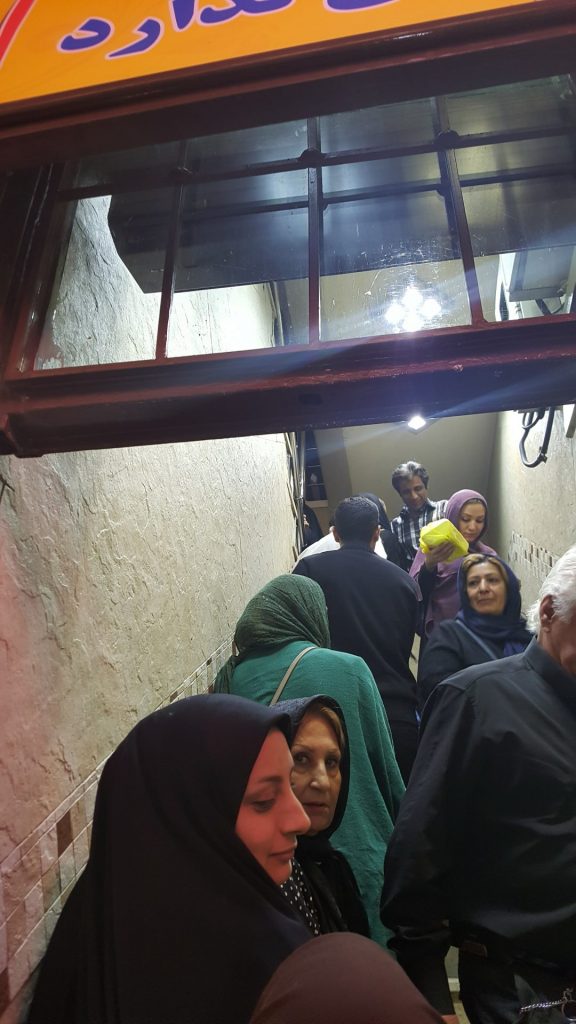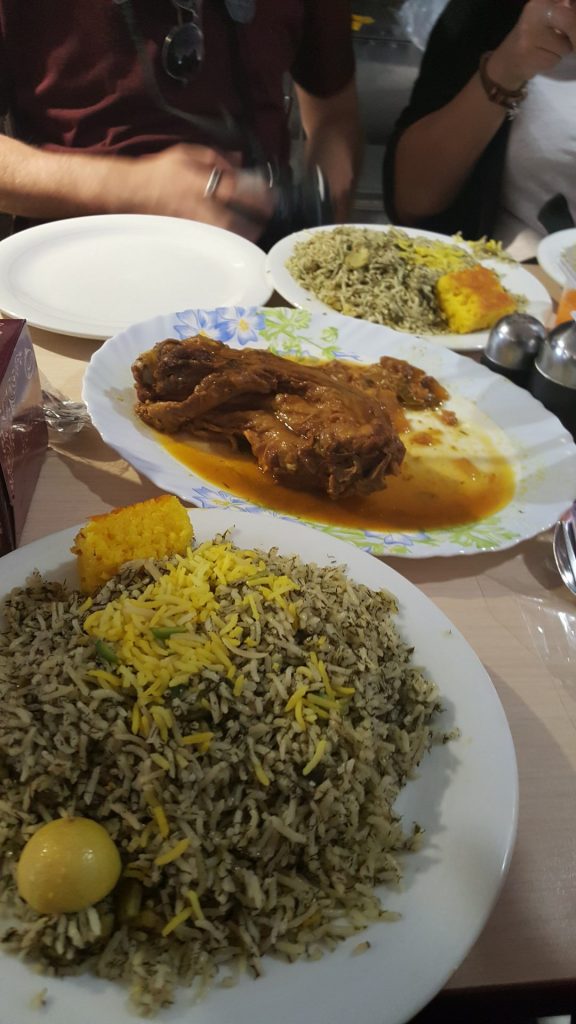 Then off to Golestan Palace…Read the link for more info please. In brief about this place, must stop.
One of the oldest historic monuments in the city of Tehran, and of world heritage status, the Golestan Palace belongs to a group of royal buildings that were once enclosed within the mud-thatched walls of Tehran's arg ("citadel"). It consists of gardens, royal buildings, and collections of Iranian crafts and European presents from the 18th and 19th centuries.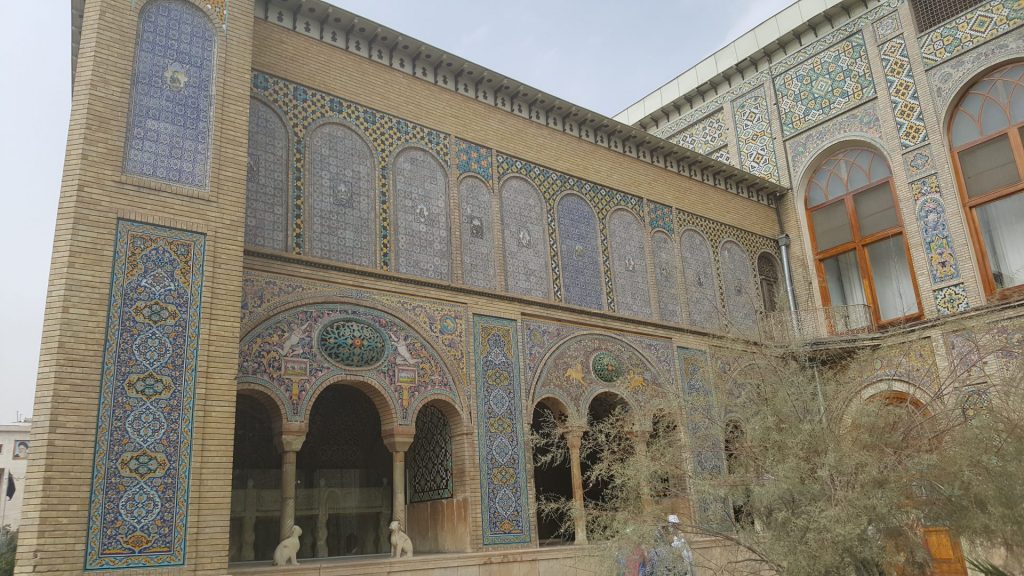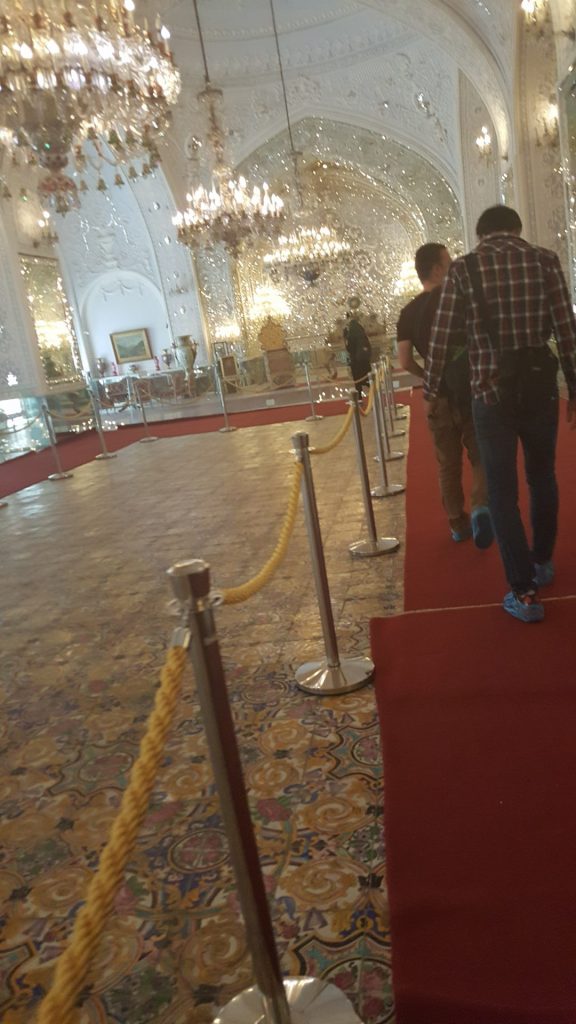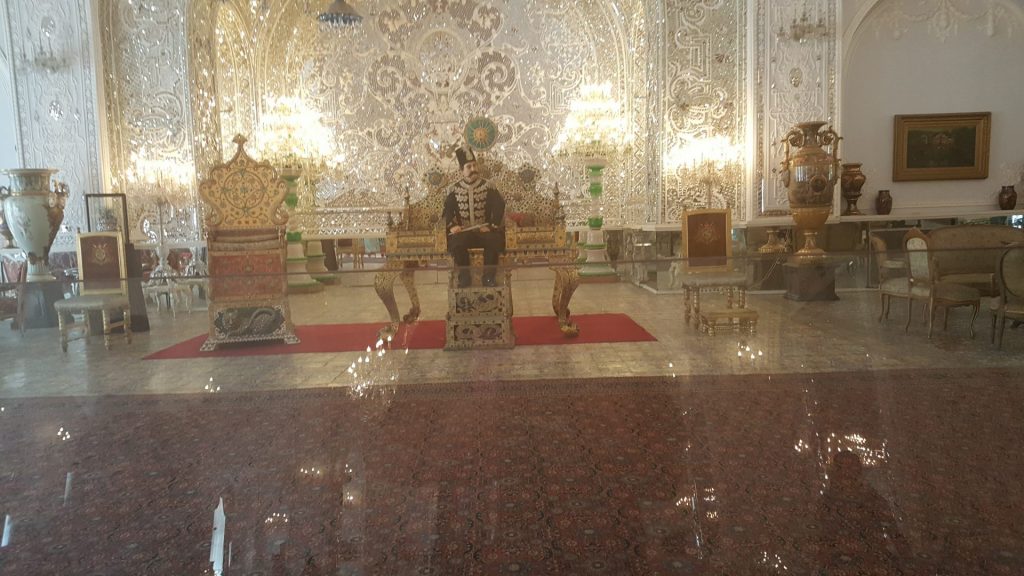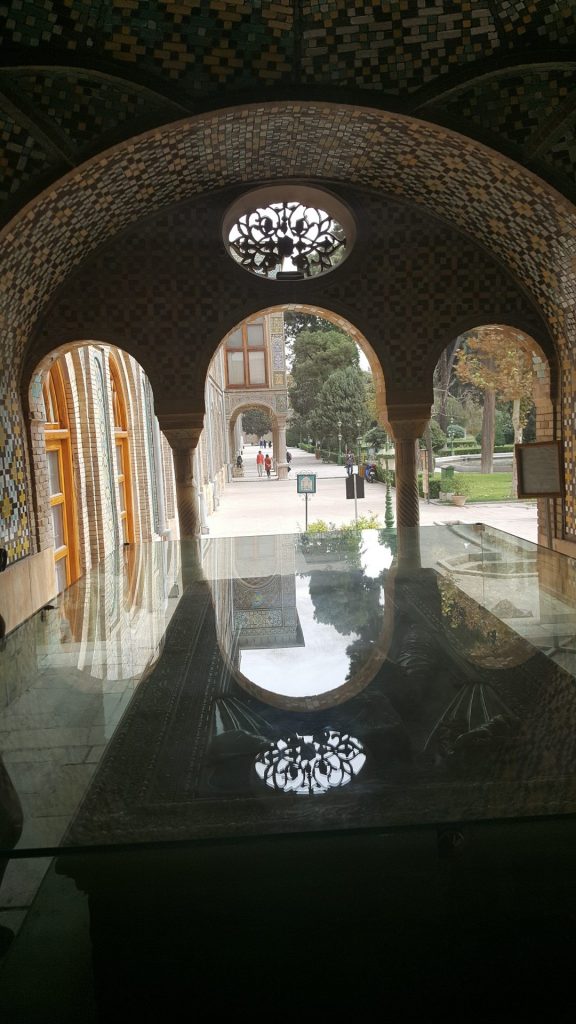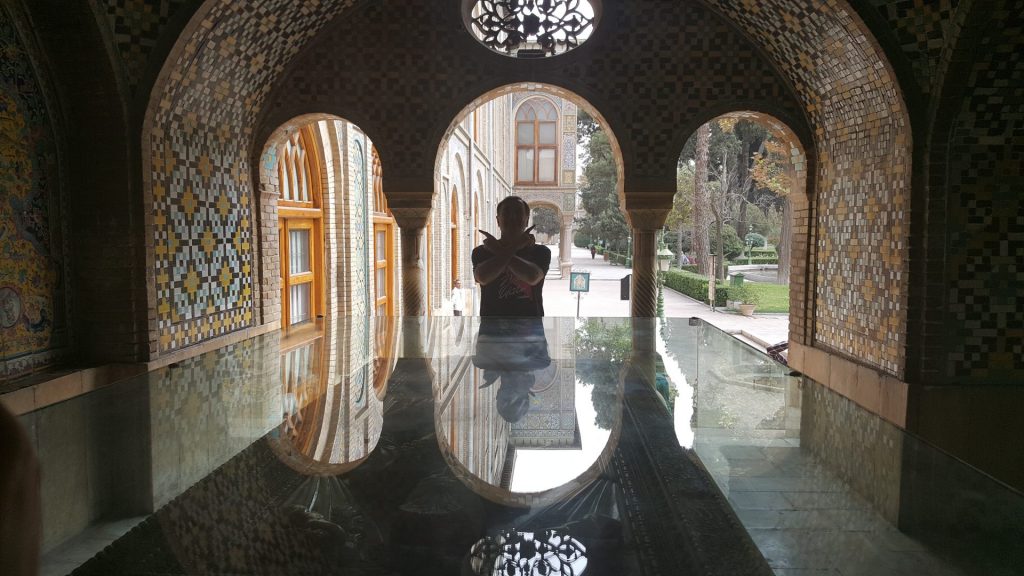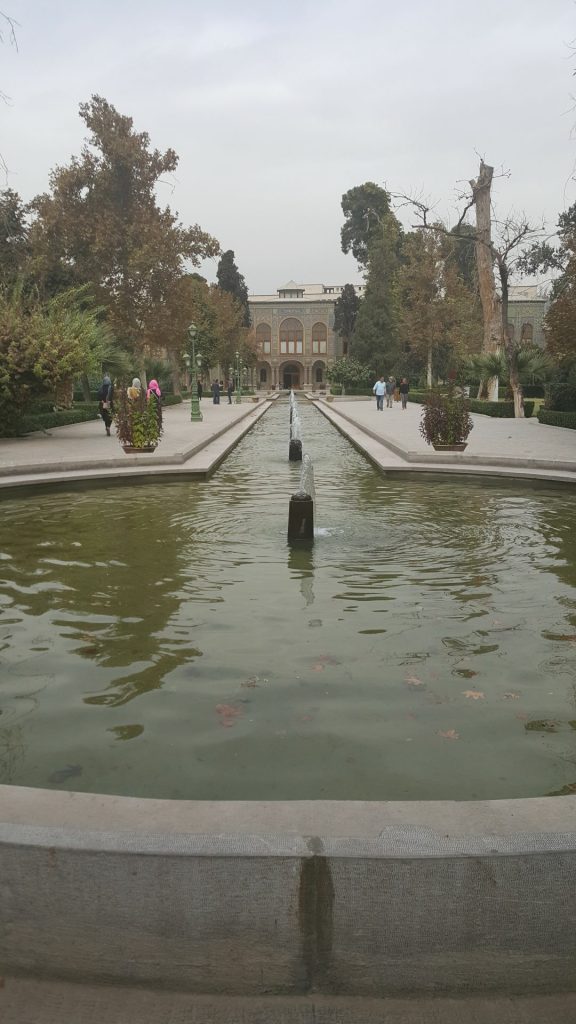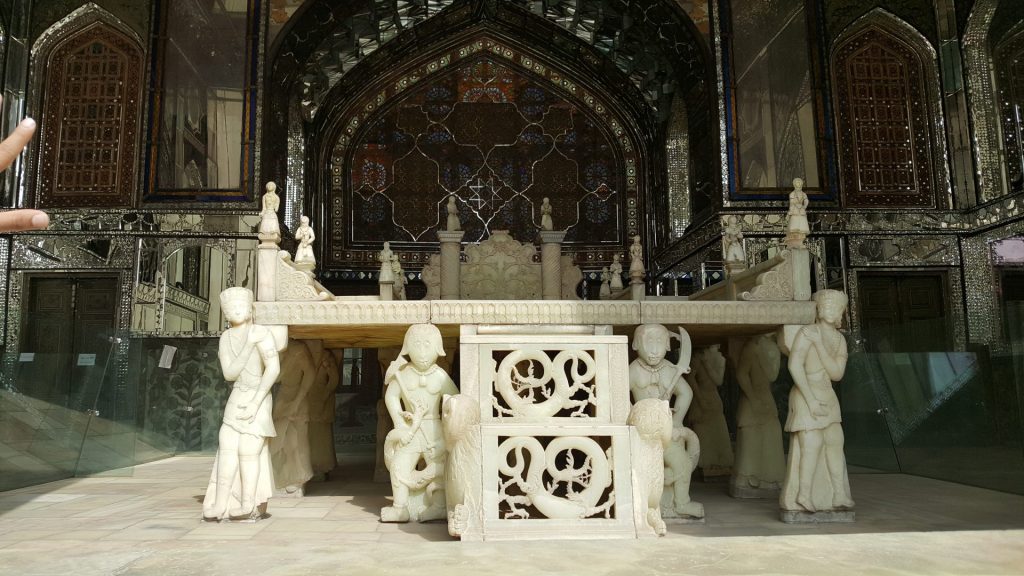 We happened to come during a major holiday so they had these theatrical performances that kids loved…I have a video of this I am going to post in my TBB youtube channel one day, last time I did such a thing was years ago lol.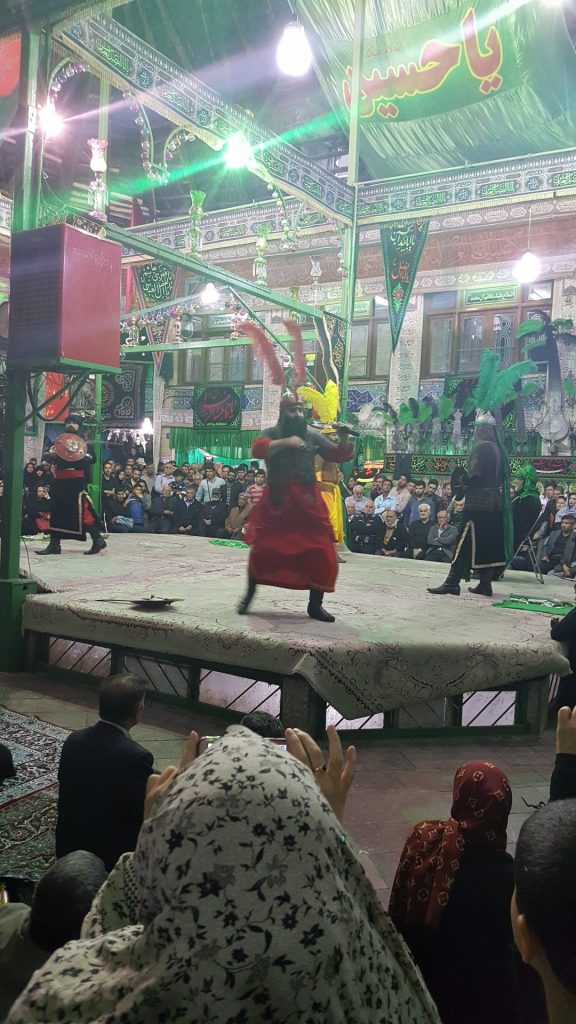 Several photos from around town…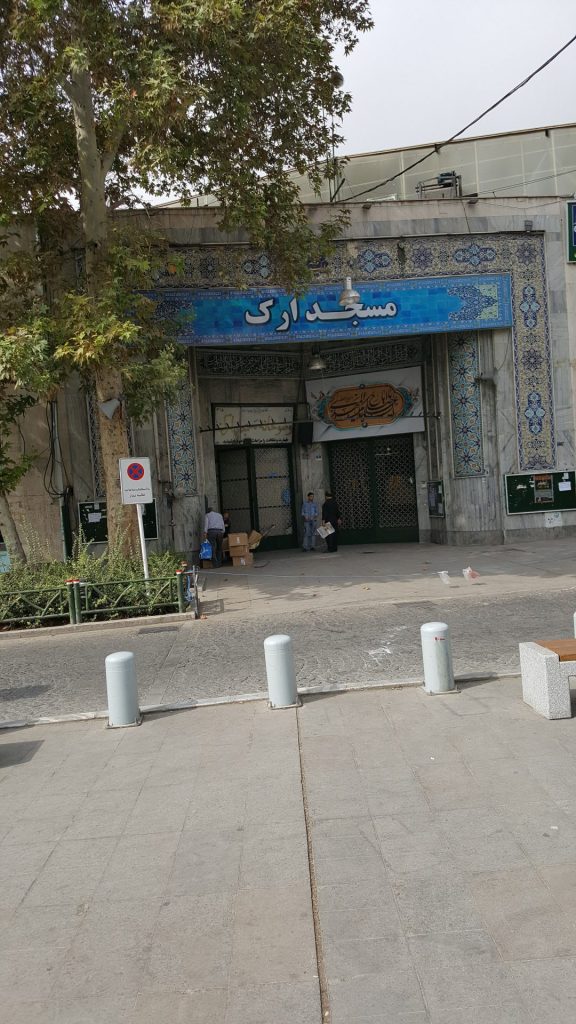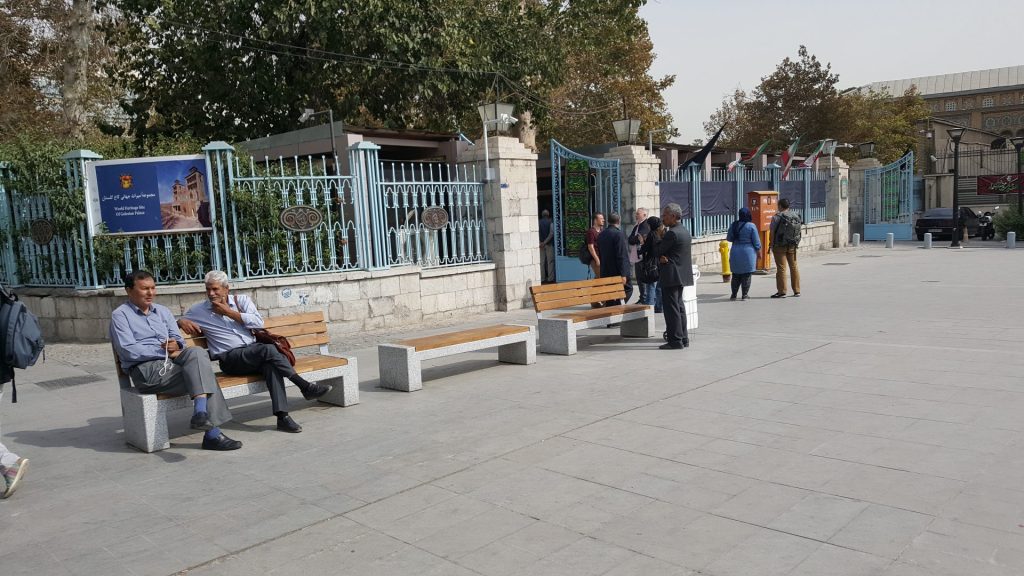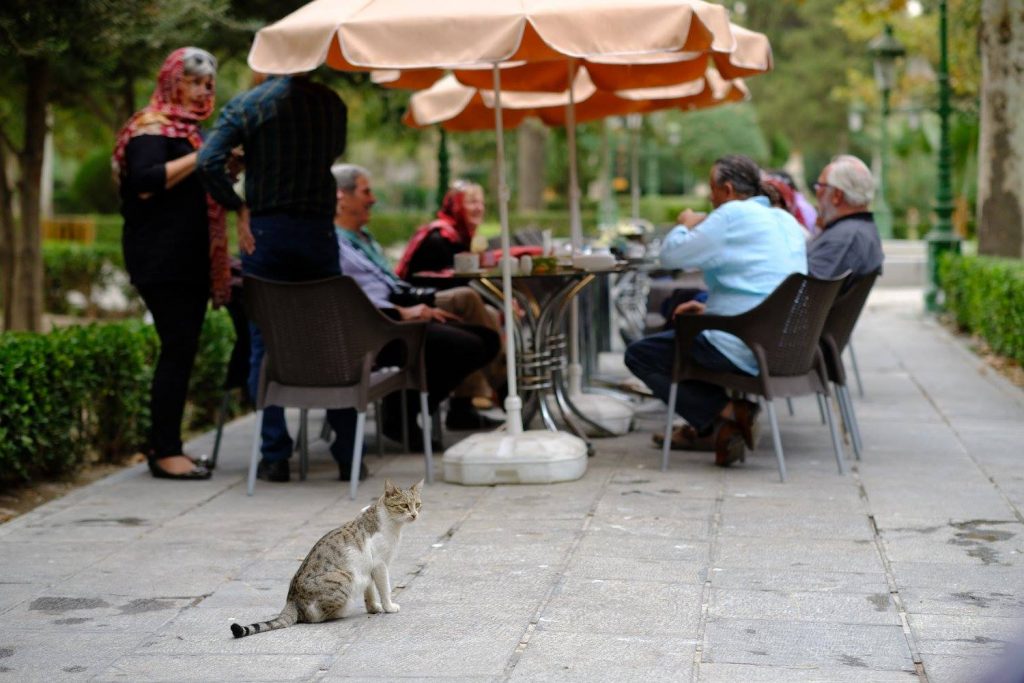 We visited some mosques, there are a few…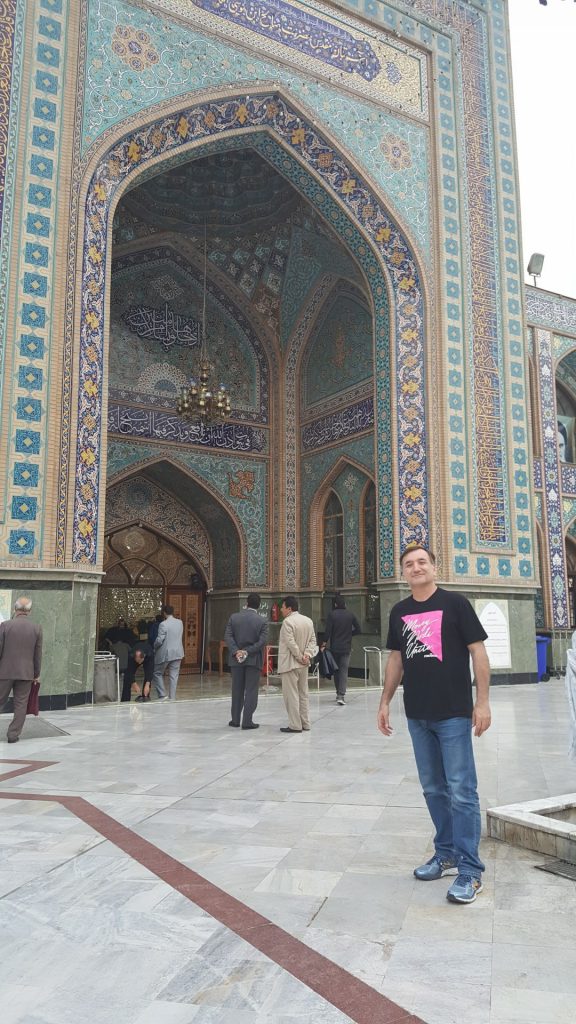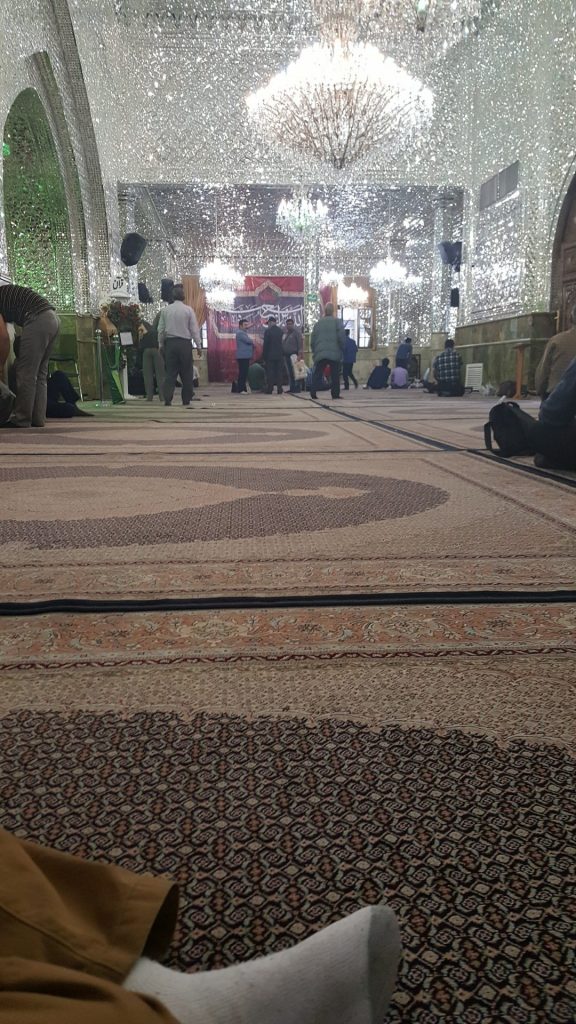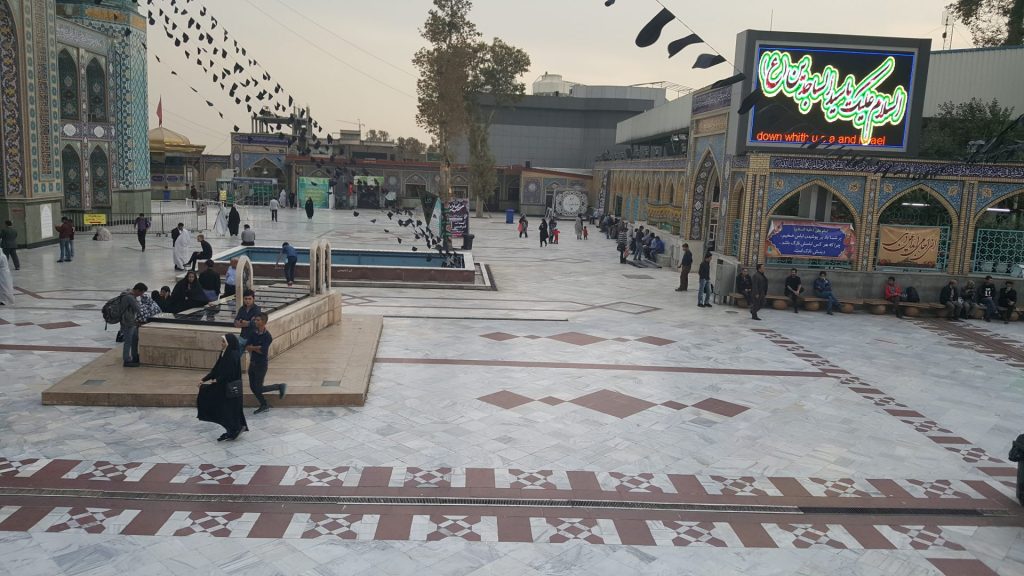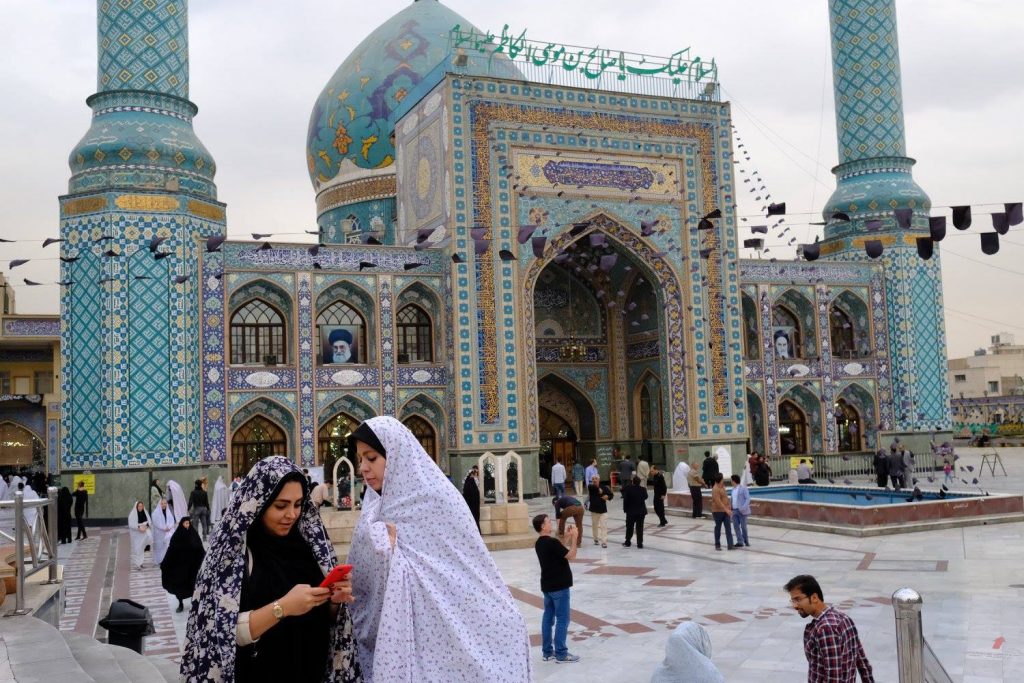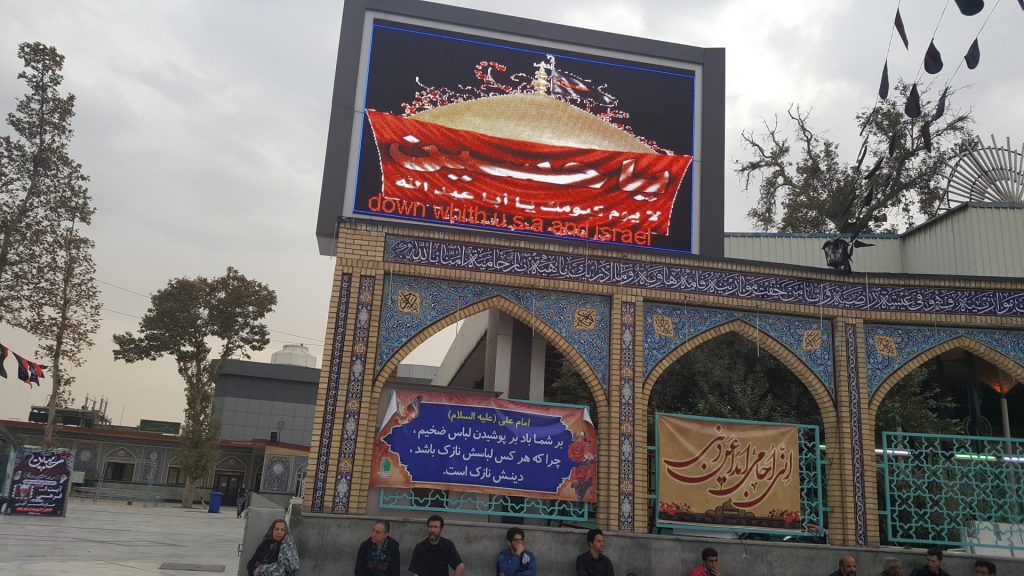 At night we went for a fabulous dinner in North Tehran. It is in the hills and it is cooler up there…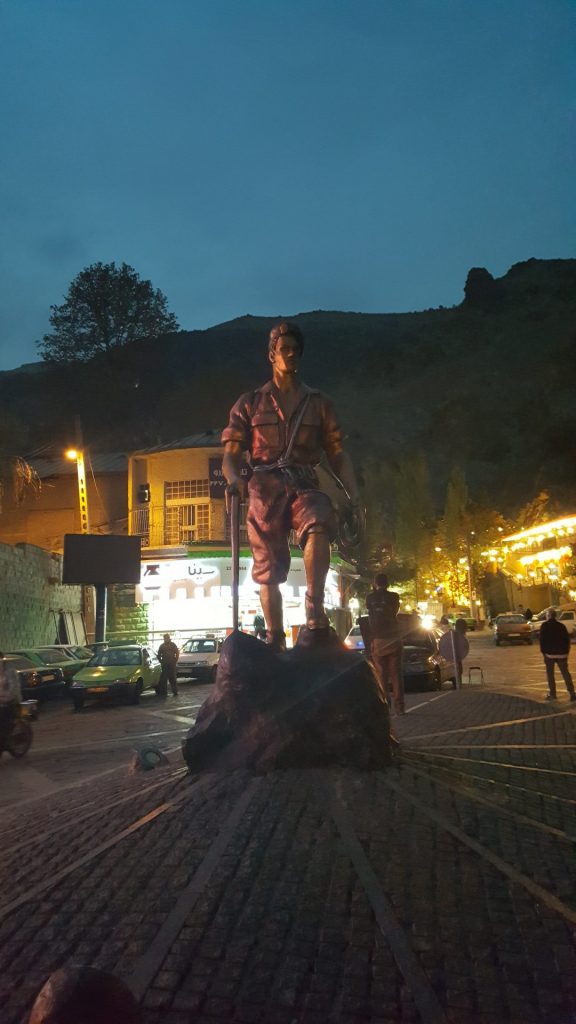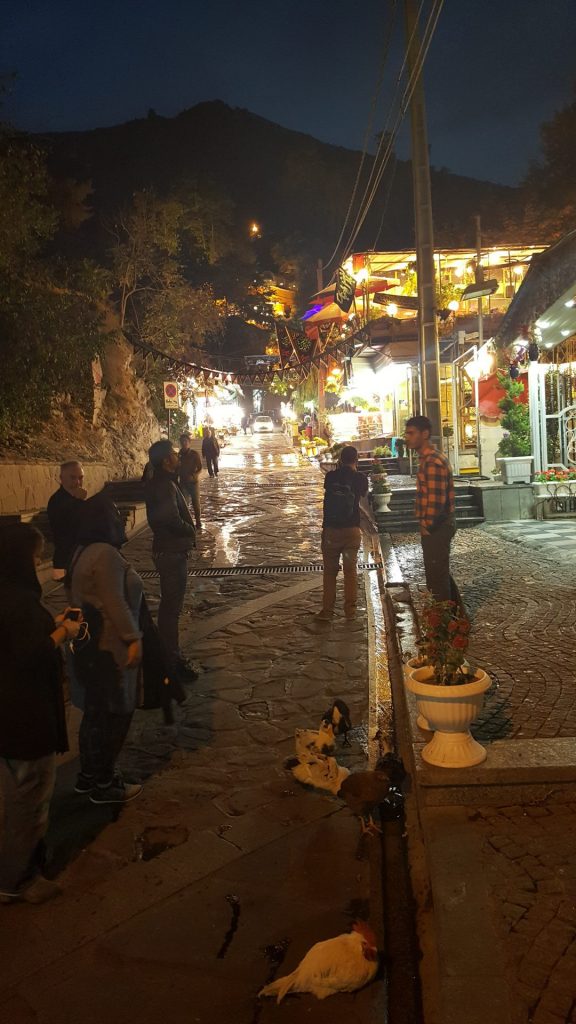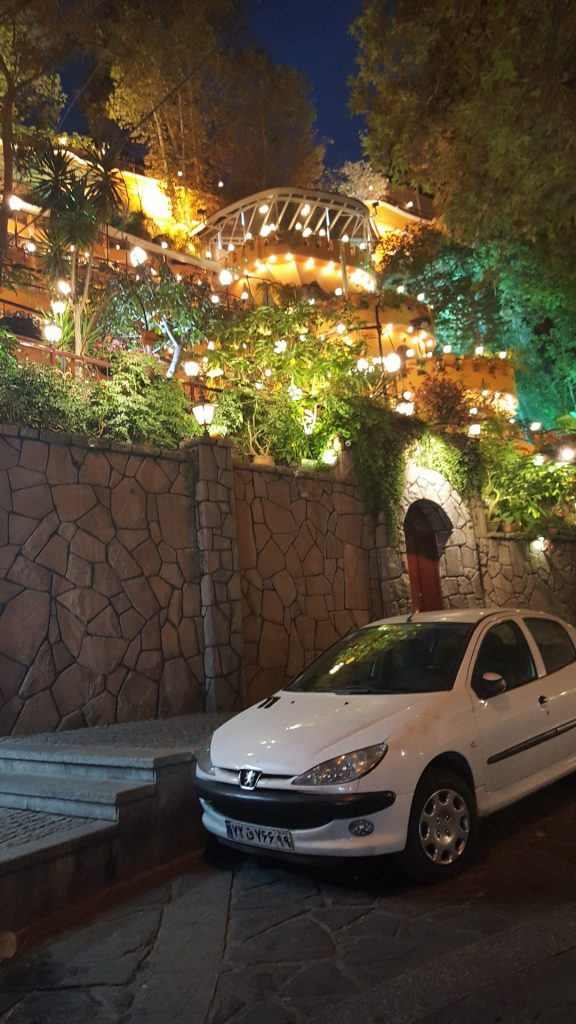 The whole gang except the driver enjoying the dinner out…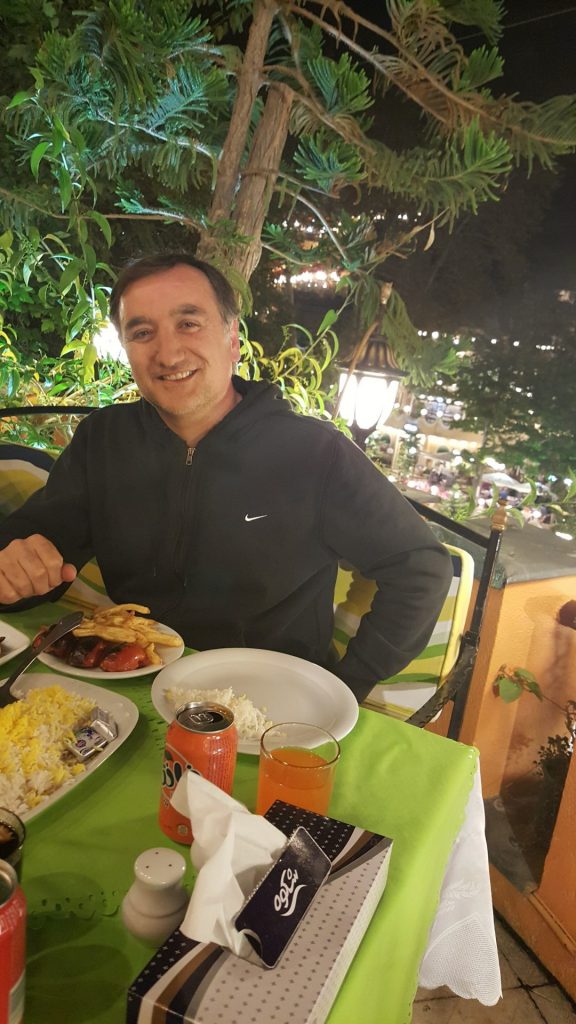 Did I say this area felt like some ritzy place in Monaco…not like I have ever been to Monaco 🙂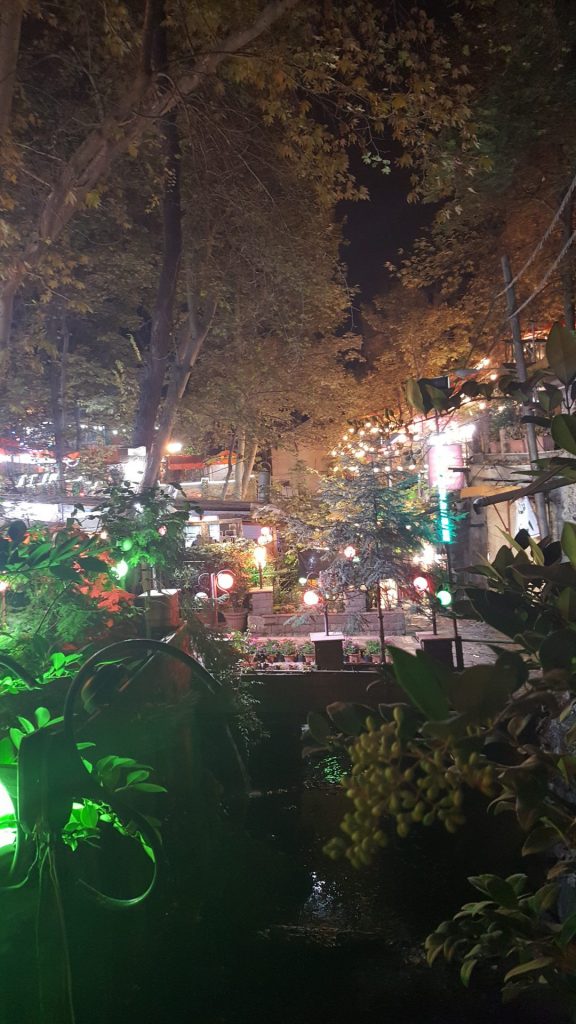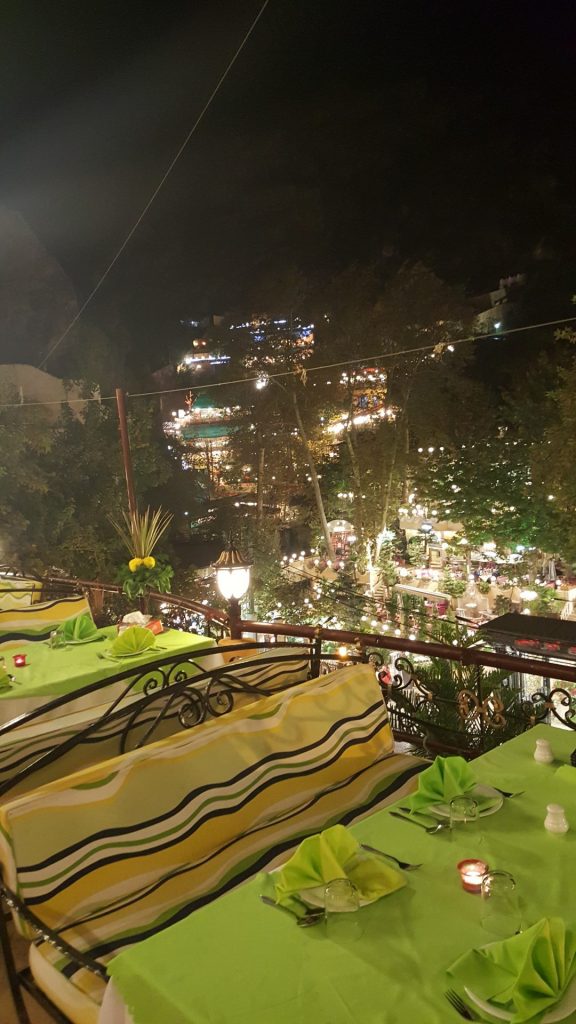 Food was really good and cheap. Actually everything was cheap and from what I hear these days it is even cheaper!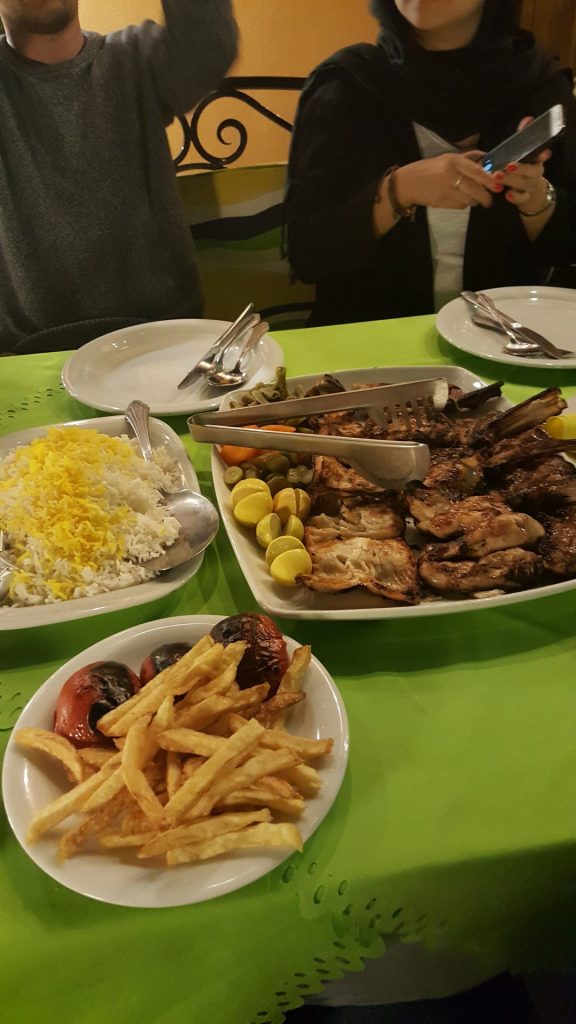 This goat was friendly until it started to try to head butt everyone…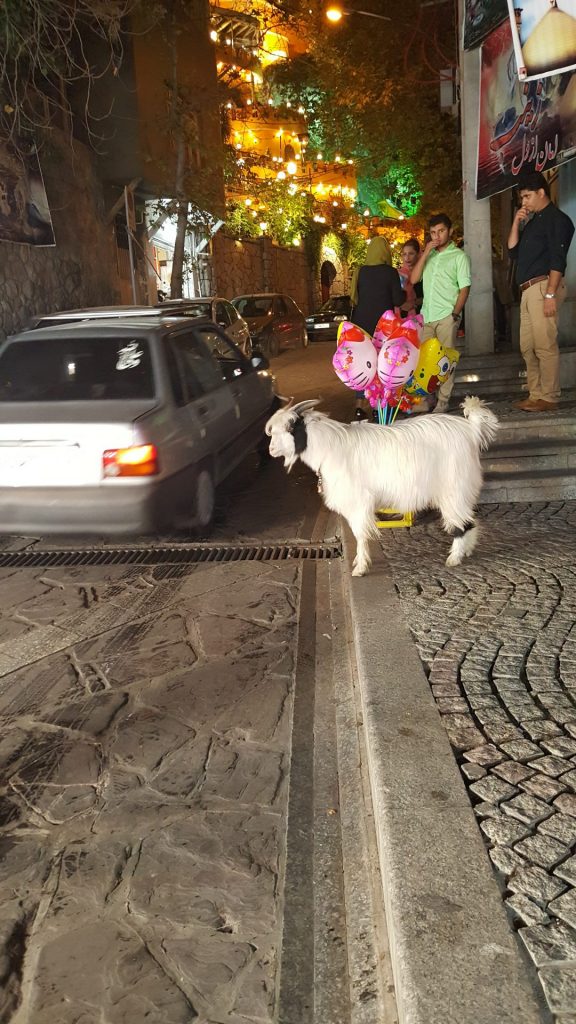 Just a few more shots from walking around at night…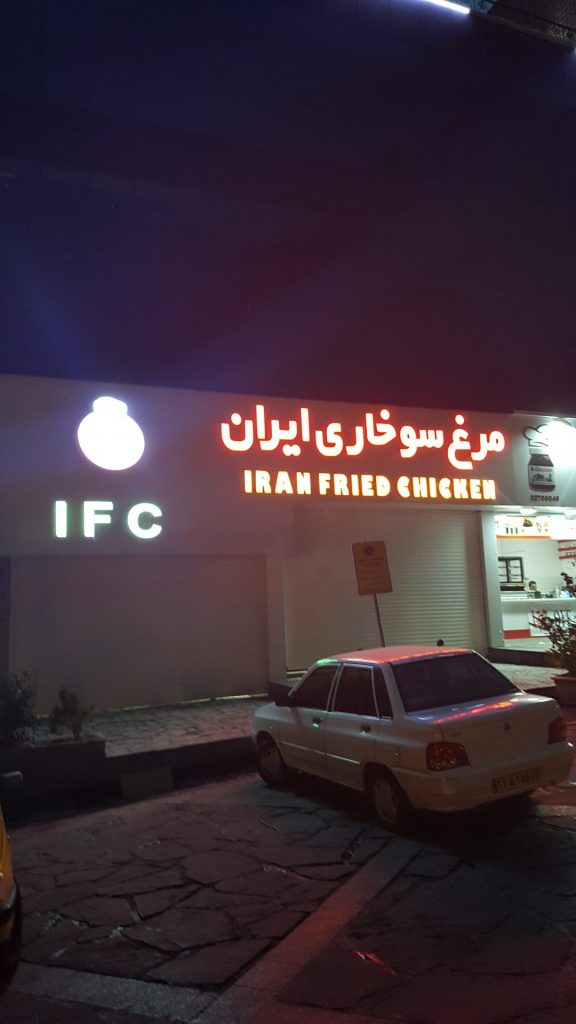 Let me say a few words about the amazing hospitality and friendliness of the Iranian people. I used to have a few Iranian roommates and friends back in college and they are great. Very bright, super friendly and a joy to be around. You know, the complete opposite of French people. Ok, just joking around, kind of.
Slept good, had breakfast in our hotel lobby area the next morning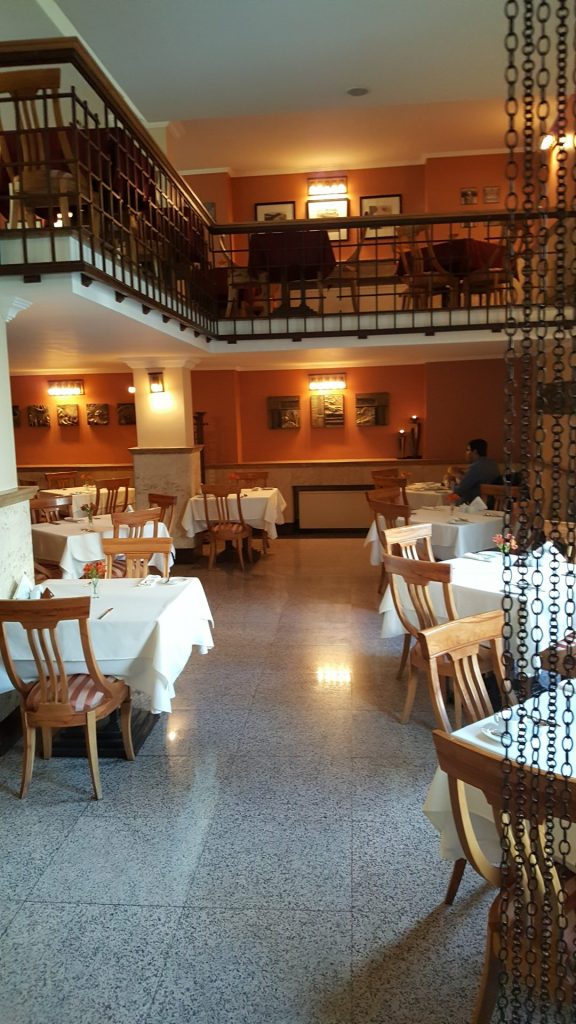 And we were in our van off to get some coffee and walked around a bit and passed a school and the students were so excited to see tourists. Started practicing English with us, it was probably the highlight of their day…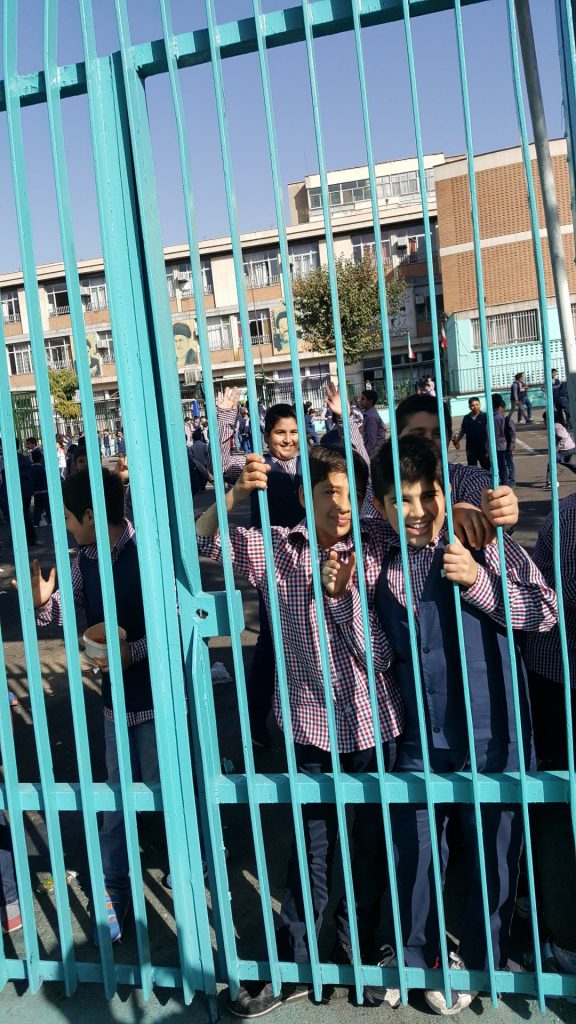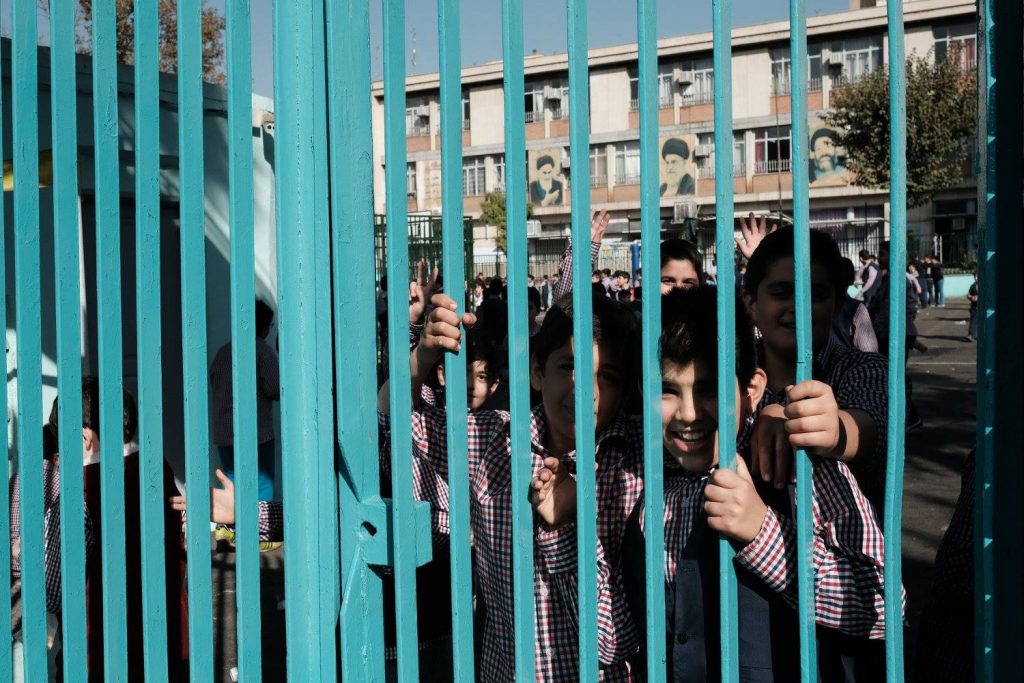 And then this…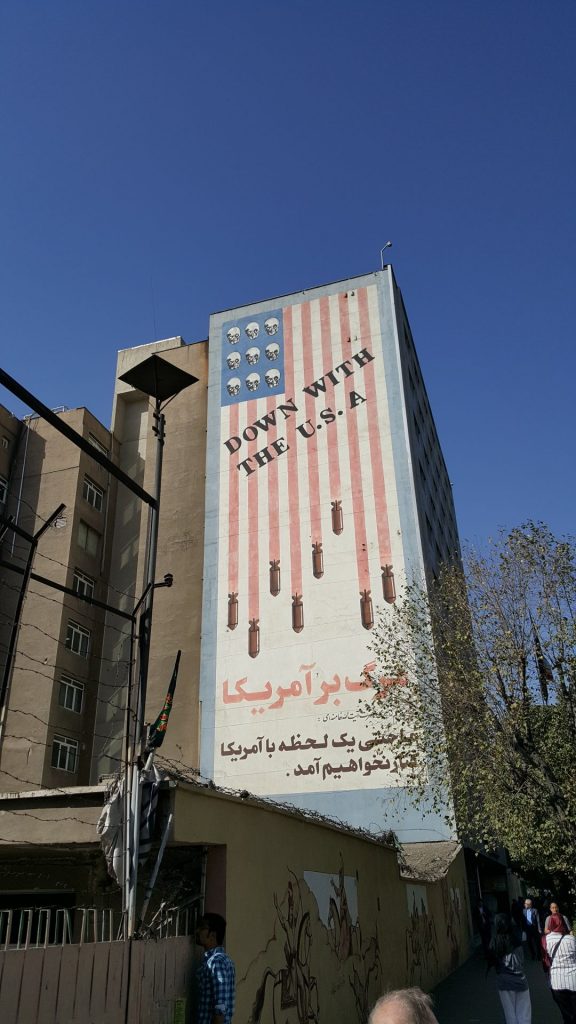 Next, we were off to Kashan, Qom and Abyaneh. Teaser pic from Kashan, one of my favs: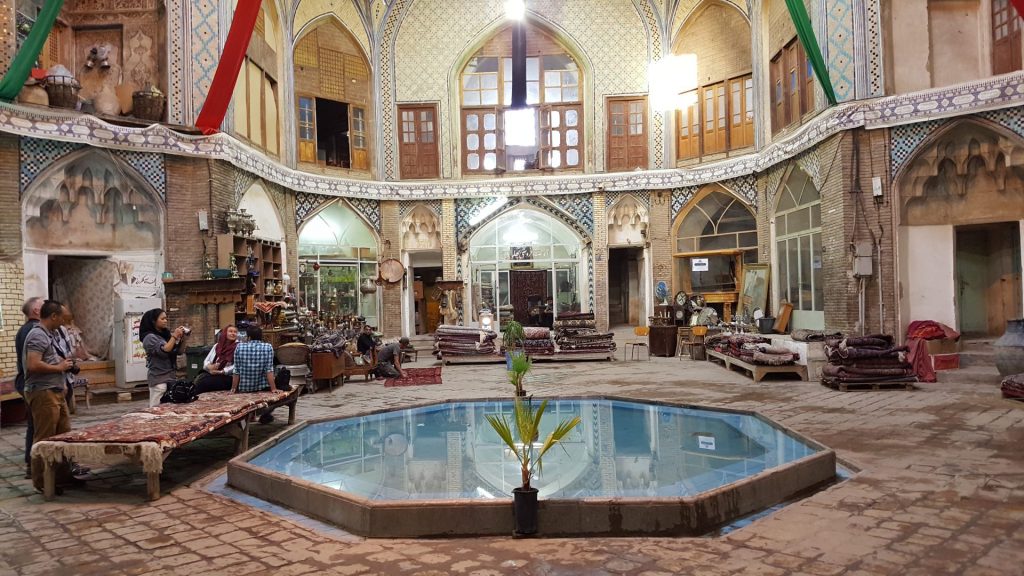 And I leave you with this…
Thank you for reading my blog. If you enjoy it please pass it on to a family member or friend, thank you!
TBB
travelbloggerbuzz@gmail.com
Follow TBB on Twitter @FlyerTalkerinA2.
You can subscribe to TBB below, winners only!
Opinions expressed here are author's alone, not those of any bank, credit card issuer, hotel, airline, or other entity. This content has not been reviewed, approved or otherwise endorsed by any of the entities included within the post.