We bring you a flurry of news about how Alaska welcomes Elevate members, info for Uganda tourism, how to avoid income tax scams, use Avios better, go to Belarus without a visa, the latest cutting edge research about happiness, some really weird expressions about money, visit beautiful Greenland, a superb 60k Southwest offer  & more!
If you missed my report from an Amex private event at MGM Detroit full of luxury cars, here it is again, enjoy!
Today is the last day to apply online for the best travel rewards credit card out there, the Chase Sapphire Reserve card that offers a 100k signup bonus. After today the signup bonus online goes down to 50k points, boo! Please consider applying through the link of a blogger who adds value and puts your interests first. Remember that you can still get the 100k bonus at your local Chase branch until March 12. If a blogger keeps screaming about the "amazing" 50k bonus without mentioning how to get the 100k bonus, well, you are probably dealing with a greedy asshole, why are you reading them huh?
What you need to know about the end of the 100k Chase Sapphire Reserve bonus ending today online.
After splurging finally for an Amex Platinum cardholder private event this past weekend which me and my wife really enjoyed (we don't get out much so this was a lovely time!), it is time to catch up with what's buzzing.  I guess we can finally transfer Virgin America Elevate points to Alaska Airlines Mileage Plan Miles. The transfer ratio is 1 Virgin America to 1.3 Alaska Airlines, very nice. Here is the LINK to do it. And there is a nice offer if you were one of the three people out there with Elevate accounts and no Alaska Mileage Plan account!
Did you get 10,000 Alaska Airlines miles? Apparently, all of us did who have Virgin America Elevate accounts. Well, so far I got one two 10k sets, still looking for another 20k for my kids. Very nice Alaska Airlines, miles I guess can grow on trees…oh wait, lets not go there! #waiting But does it make sense to make this transfer? Well, it did for us as we barely had 3k of Elevate points anyway, no big deal. Looking forward to delete four accounts in my Award Wallet program, thinning the herd lol!
Ok, final one on this merger. A deeper dive into the Alaska Airlines award chart and how to book Virgin America award flights.
I guess you can now go to Belarus without a visa. If you insist I guess.
Where should you visit in Uganda as a tourist. Just in case you go!
As we get older trying to figure things out….I think this article made a lot of sense to me. Neuroscience confirms that to be truly happy, you will always need something more. Especially this part:
"…the act of seeking itself, rather than the goals we realize, is key to satisfaction."
"The innate human desire to seek means that we can never truly feel that every desire and wish has been met. There will never be an end to the to-do list, future goals and plans, the things we want to achieve and see. But the fact that we don't have everything we want is exactly what makes life so fulfilling."
There are some really weird expressions all over the world people use to describe their relationship with money. Do Germans really say "To live like a maggot in bacon?", wtf!
Your personal finance fix. Well, this is what you need to do to protect yourself from income tax scams. It's wild out there, file early!
The beauty of Greenland. Actually, I can use me some hot beach right about now #Michigan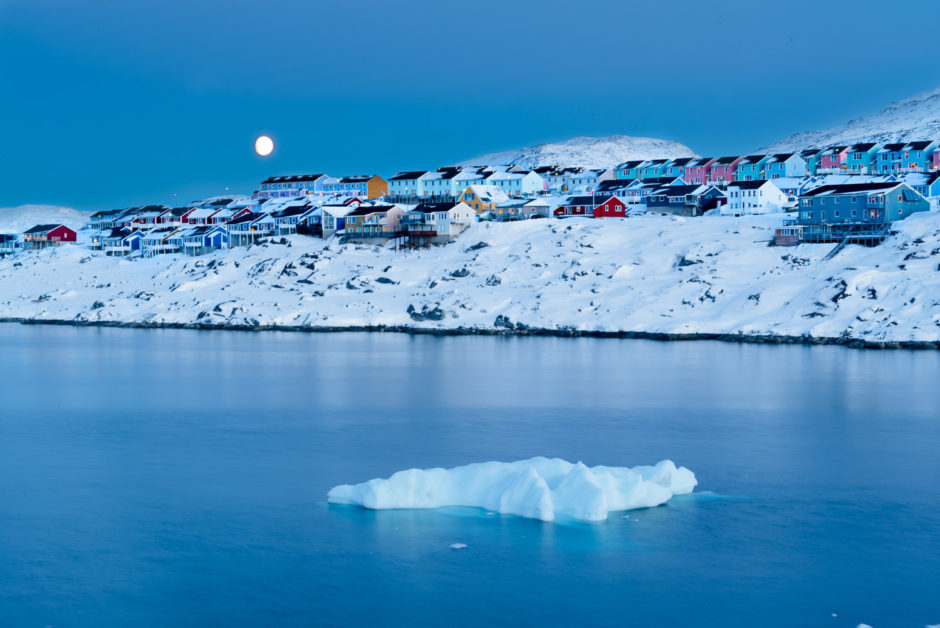 Most heartwarming historic photos ever. We like to inspire sometimes around here…
BLOG BUZZ
This section is for advanced level hobbyists, the miles addicts in other words, the hopeless…
There is a direct 60k Chase Southwest Business Premier card offer out there. I see all the pumping blogs are screaming about it hey?
5 Tips Before You Use Your British Airways Avios. No pics and arrows in Drew's posts but some awesome award chart finds.
The Free-quent Flyer tells us that the world is full of nice people trying to give you advice. Come on, tell us how you reeeeeally feel 🙂
Some of you like these Air France Flying Blue up to 50% off award promos, here is the January batch for awards from March 1 to April 30.
Well, goes down another one, no more 5 Back giftcarding them at CVS. We'll not blame The Points Guy for this one 🙂
I decided to keep Southwest as the airline choice for the Amex Platinum credit for my wife (as she won't be renewing it) and I went for Delta for mine because, well, Detroit #diversify.
And I leave you with this…
Check out my updated blog lists: Blogs I Love, Blogs I Like, Blogs To Ignore
TBB
travelbloggerbuzz@gmail.com
Follow TBB on Twitter @FlyerTalkerinA2
You can subscribe to TBB below, winners only!
Opinions expressed here are author's alone, not those of any bank, credit card issuer, hotel, airline, or other entity. This content has not been reviewed, approved or otherwise endorsed by any of the entities included within the post.