We bring you the dismal news of American Airlines new dynamic awards, AA credit card rewards abuse, the new SECURE Act, how bloggers are killing deals and never say they are sorry, register for the next subpar Hilton Honors promotion, new British Airways route to the US, the world's highest paid athletes over the past thirty years, visualizing Moore's law, an amazingly touching story about two lovers in Auschwitz reunited after 72 years, world poverty is not as bad as you think, there is an online murder market, a super funny Key & Peele episode, I rant about my disappearing hobby against the business men bloggers, so many hits, a few tidbits about my last travel hacking adventure to Cancun and more!
TBB Blog Mission: To Educate. Entertain. Inspire. In That Order!
Support TBB by applying for CREDIT CARDS and visiting our

LINKS

!
You like my blog? Send a link to someone please!
MILES & POINTS
The hits on this hobby just keep on coming! American Airlines New Dynamic Awards. They are working on the partners next. This "hobby" is getting so much harder now that is so dominated by readers who read The Points Guy. These readers are much more lucrative to the banks and the airlines/hotels. Instead of us more experienced folks who can squeeze value as we do best. But the bottom line is, in a multi year stretch, that this value is getting harder to squeeze! But you won't be reading stuff like this from other miles and points blogs as they depend on this space for their livelihood.
Not only that…The spread of the AMEX RAT teams is now spreading. Be very afraid. Especially when you do things you are not supposed to. American Airlines Cracking Down on Credit Card Rewards "Abuse". If you did things a blogger told you to do and now your AAdvantage account is wiped out, perhaps you should stop reading that blog? I don't know…Maybe that is the LEAST thing you should do!
Register HERE for the next Hilton Honors promotion. "From January 6–May 3, earn as many Points as possible with 2,000 Points every stay PLUS 10,000 Points every 10 nights. Stay. Earn. Repeat." And hotel promotions just continue to get worse…
Suddenly, British Airways Avios look better with the introduction of AA dynamic awards! So, check out this new route! British Airways launches Portland, Oregon (with lots of Avios availability!).
My 3 night award stay at the Cancun Hyatt Zilara posted very quickly. Like the next day after checkout, pretty impressive! And this was my brand #5 I stayed in. And voila, another free night earned. Je suis TBB 🙂
TRAVEL
During my short vacation in Cancun, I read up on Machu Picchu. I am concerned about my wife handling the high altitude if we go for the Inca Trail…Thoughts?
Not much here today. I don't do filler stuff like so many blogs. When something worthy makes it through my tough screens, it will appear here.
PERSONAL FINANCE
The world's highest paid athletes from 1990 to 2019. WOW! Too many boxers in this, sad!
Looks like there will be a new tax law passed titled the SECURE Act. Here is some good info on it as we are all waiting to be signed into law by the impeached President: 5 Ways the Secure Act Would Affect Retirement, 529 Plans.
Update: Here is a better article about the SECURE Act: How the SECURE Act Will Impact Your Retirement Savings.
ODDZ & ENDZ
This is very cool! Visualizing Moore's Law in Action. 1971 to 2019
One of the most touching stories I read while I was working on my tan in Cancun 🙂 Lovers in Auschwitz, Reunited 72 Years Later.

Stop bitching. World Poverty is Lower Than You Think.
This is just sick. Click Here to Kill The dark world of online murder markets.
Ok, lets laugh you guys. Key & Peele – East/West College Bowl.
BLOG BUZZ
We are now entering BLOG BUZZ, a section for advanced hobbyists and veterans of this fast imploding hobby and also a section where I go on and on about some stuff that happens in my life because it helps me feel better about myself.
This hobby used to thrive on staying under the radar among a small community of people usually revolving around FlyerTalk. Bloggers used to blog to tell friends and family how to travel for free. Until the founder of Frugal Travel Guy cashed his first commission check from selling credit cards. That was the beginning of the long slide to the end. Of course he sold way too early but not before telling The Points Guy how much money can be made in selling credit cards. And the rest has been history I guess. Some bloggers make a living blogging about tips to earn more miles. To create more traffic they need more tips to impress the newbies. And to sell them travel rewards credit cards. Again, because that is where the money is in this space! You are just a target out there.
Hey TBB, you may say, you are a hypocrite, you sell them cards too! Yes I do sell them, mostly to my family and friends lol. Four last month and five this month. SAD! Anyway, I forgot my main point when I started writing this section. Oh yeah. Case in point: Bloggers blog about how you can earn 10 elite nights in the Marriott Bonvoy program to make the next elite level status by arranging for a meeting in a Marriott hotel. Then BOOM, Marriott kills it. So, they blog again to tell us all about it and how unfair it is. And keep the page views coming…And the circle jerk of killing everything in sight…just goes on. What pisses me off is these bloggers NEVER apologize for contributing to the killing of the deal. You know, blogging about it does NOT help. Oh wait, you were doing it to help friends and family travel for free…Riiiiiight!
And the MS avenues (one of the only bright spots in this hobby) also continue to get hit! Another Devaluation – Plastiq Eliminating Gift Cards As A Payment Option.
Press Release quote of the year from Accor (HT: Raffles of Head for Points)
'ALL is elevating Accor's relationship with clients, members & partners from transactional to emotional and inventing a completely new aspirational way to live limitless.' [LOL]

I will be in NYC Midtown Sunday and Monday burning free night certs at the Conrad and the Plaza. Travel hackers doing what we do best 🙂 Son is supposed to take us to some must eat places, he is the foodie in the familia.
I signed up for my first race in 2020. The old reliable University of Michigan Big House 5k race on April 19.
My daughter got accepted into the University of Michigan next year, hooray! We now have to wait until February to see if she got into the Ross Business School. She was smiling so much, super happy. She really worked hard for it!
Frequent Traveler University seminars are back in 2020. WTF, really? I guess the bloggers need to tell friends and family how to travel for free work on their target market to sell them more.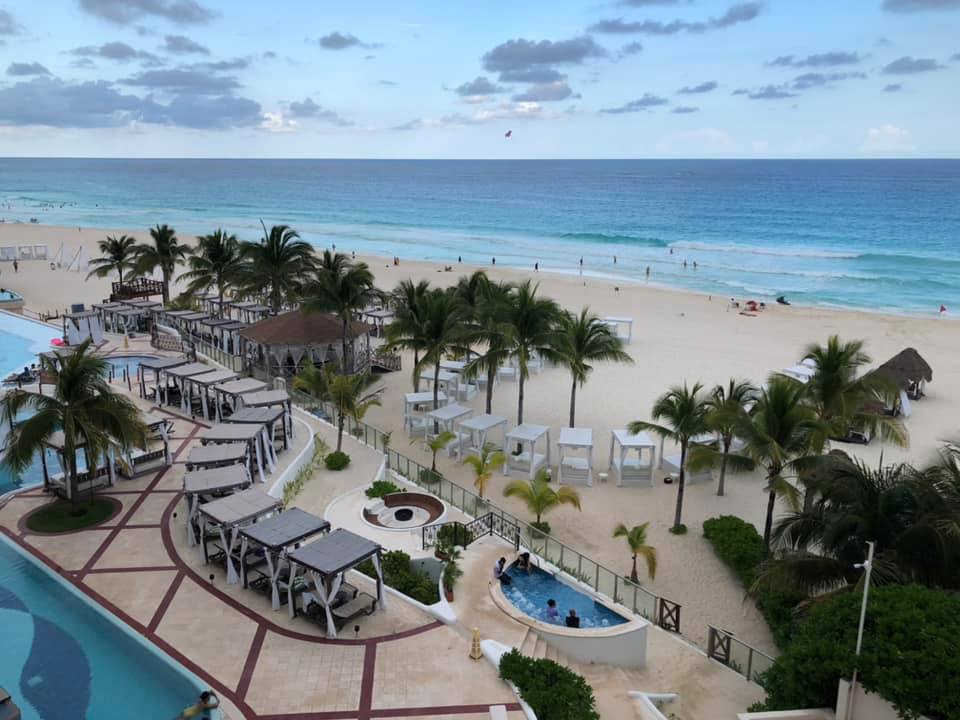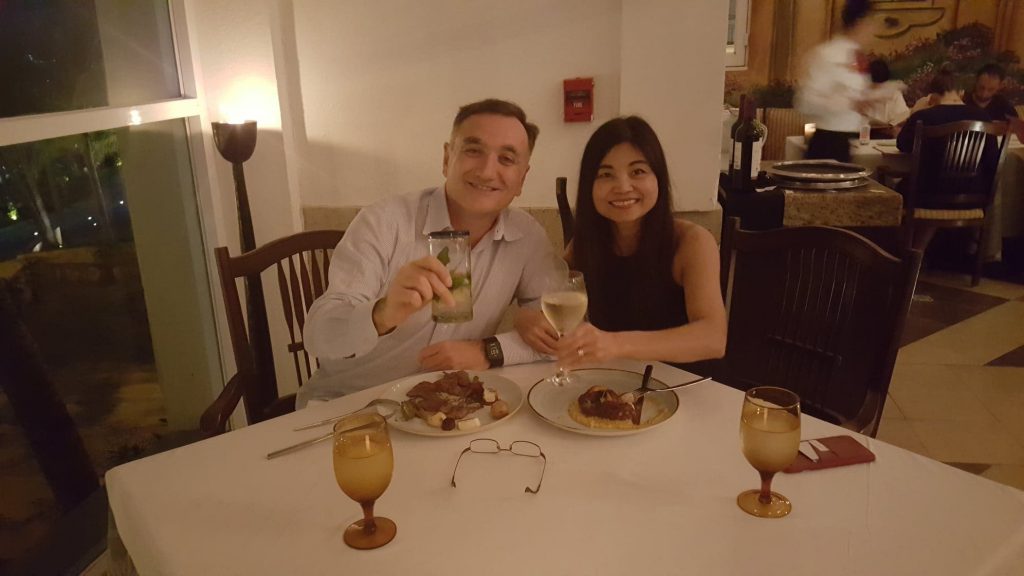 And I leave you with this…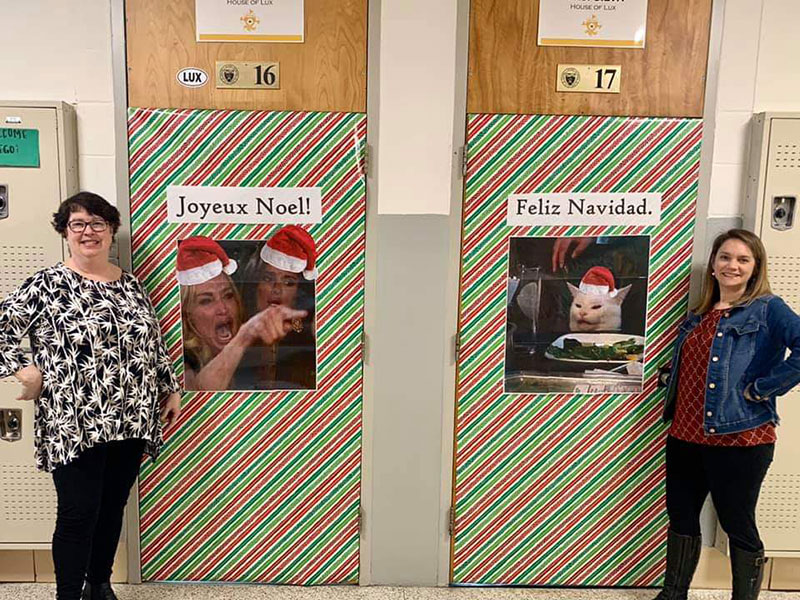 TBB
travelbloggerbuzz@gmail.com
Follow TBB on Twitter @FlyerTalkerinA2.
You can subscribe to TBB below, winners only!
Opinions expressed here are author's alone, not those of any bank, credit card issuer, hotel, airline, or other entity. This content has not been reviewed, approved or otherwise endorsed by any of the entities included within the post.