We bring you the best credit card, all the Amex Platinum card flavors, check out the best new hotels, TPG Expands to UK, all the new Mastercard benefits nobody really cares about, watch the biggest plane go on its first flight, meet the 2019 Pulitzer Prize winners, show you more Google search tricks, an amazing running video, a ridiculous son sues his parents for a shocking reason, stay alive in investing, some awesome photography as always and Happy Easter everyone!
You like my blog? Send a link to someone please!
In case you missed my last post: TBB's Three Most Favorite Blog Posts.
I dread the question: What is the Best Credit Card? As much as I hate the question "Where is the market heading?"…like anyone has a crystal ball to answer that! As far as the obvious reason that the more posts you do mentioning credit cards it will lead to more sales of them (maybe this is why I can't even sell more than ten a month these days huh!)…the true answer is: It depends. Or the weird guy at my gym who keeps asking me "what stock to buy?"….Everyone is different, different goals, different situations, different constraints (schedules, airports, airlines, etc.). Okay, after that long intro, it was a post with good information 🙂
Most of these flavors will not last long imho: Different Flavors of The American Express Platinum Card.
Well, these are weird. Better than nothing…I guess: Mastercard Partners with Lyft, Adds Additional New Benefits.
I guess this baby flew! Watch The first test flight of the world's biggest plane. Paul Allen is smiling up above.
Not the enemy of the people. Definitely not fake news. Ladies and gents: The 2019 Pulitzer Prize Winners. RESPECT!
I learned some new tricks! 23 Google Search Tips You'll Want to Learn.
All  right, lets have some laughs next…
Adios to inheritance, LOL. Man sues parents over trashed porn collection. How about some moral support to the parents!
Wow, amazing video: Running Ridges With Kilian Jornet.
For your personal finance fix, this one was great: The Will To Survive.
…the key to being a successful investor was not in winning, but in not losing.  By avoiding the big mistakes that befall most investors, you can come out ahead in the long run.  This means avoiding leverage, short-term thinking, and a host of other behavioral biases that have plagued investors since the dawn of capital markets.  So, don't try to win.  Just survive.
The  best! Eye-Opening Entries From the 2019 National Geographic Travel Photo Contest
Some interesting looking ones in this AFAR list: The Best New Hotels in the World.
Wonderful photography here: Streets of La Havane. If you are into pure beautiful decay that is 🙂
And now we are entering BLOG BUZZ, a section for advanced hobbyists and veteran miles and points blog readers.
Looks like I am blogging away the decay/demolition/destruction of what it once was an amazingly productive hobby…as in monster deals that just spoiled us all. With AA appearing to be underway going down the road to dynamic award pricing…there is no bottom…
Unless you are The Points Guy Inc where they keep blowing money hiring full timers and interns and now moving into the UK market. I can see me soon linking to: "Head For Points Sells Out to TPG". Or maybe they tried and his price was too high so they are now going to take a whack to beat HFP….get your popcorn!
I did not watch this European Champions League game but after watching the highlights…Unbelievable drama WOW! Manchester City vs Tottenham.
And I leave you with this…Teamwork!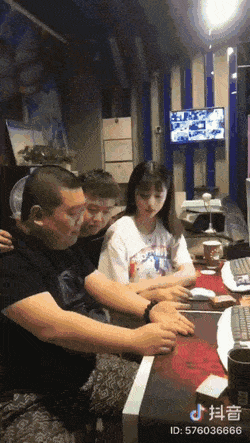 TBB
travelbloggerbuzz@gmail.com
Follow TBB on Twitter @FlyerTalkerinA2.
You can subscribe to TBB below, winners only!
Opinions expressed here are author's alone, not those of any bank, credit card issuer, hotel, airline, or other entity. This content has not been reviewed, approved or otherwise endorsed by any of the entities included within the post.