Another TBB post featuring the most eclectic links around the web such as the best hikes in each state, NFT scammers, the best wildlife photos, the free hotels in Las Vegas, photos from the devastating summer fires in Greece, the brain wiring behind speculators betting big and losing it all, how unprepared we are going to be for the next pandemic, the sport of fox tossing, all the underwater cables, developments with our favorite Chase bank, important promotions to register for and catching up with some personal developments and stuff like that.
TBB Blog Mission: To Educate. Entertain. Inspire. In That Order!
Support TBB by applying for CREDIT CARDS or visiting our

LINKS

or Donate

You like my blog? Send a link to someone please!
Some of the links are behind a paywall. You can try to read them using Archive.is.
TRAVEL
I am still high from hiking around Moab, Utah last week so you may get more hiking related links from me. Here is another one: The Best Hikes in Every State.
Travel is changing, blame the pandemic. Here are some interesting quotes: 12 Can't Miss Quotes from Skift Global Forum. My favorite is from incoming Southwest CEO Robert Jordan: "I get a lot of 'How do you feel about all this?' questions. It's semi-joking, semi-not. I usually say I'm 80 percent completely excited and about 20 percent terrified."
Greece was rocked by its biggest summer fires yet this summer. I mean, every summer they go on for as long as I can remember. But this year they were especially vicious. And this article captures the devastation: 'I will see the ghosts of the dead forest for a long time' – returning to Evia after the wildfires."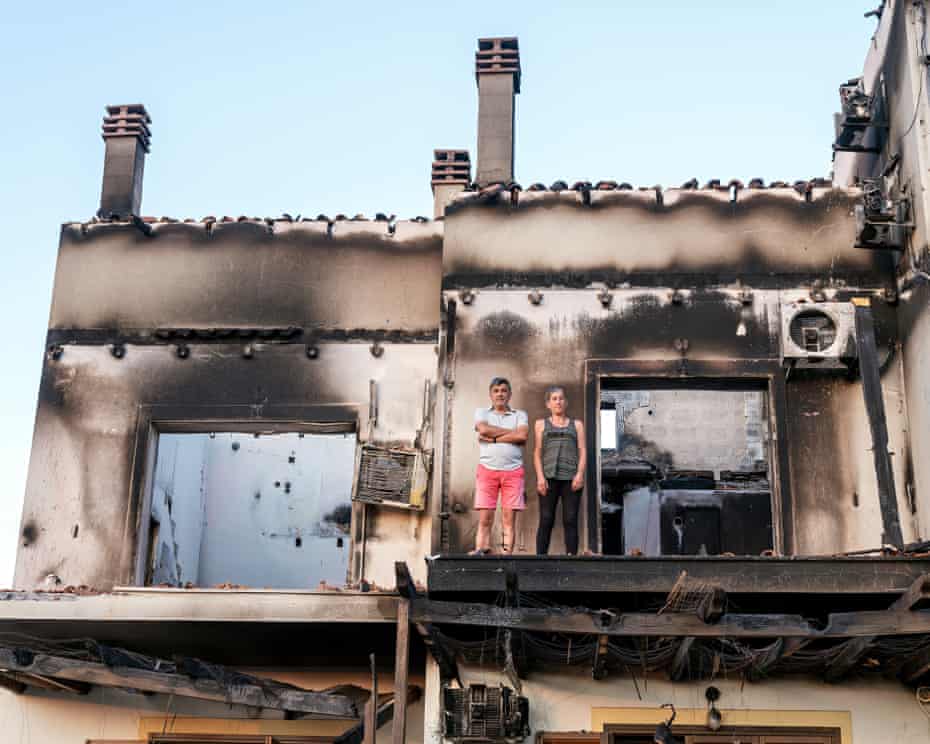 PERSONAL FINANCE
This is a warning about speculators and how some people are wired to go ALL in. The psychology of Betting Big and Losing it All. I thank my parents for not passing such genes/brain cells on to me lol. Sadly, recently deceased comedian Norm Macdonald was one of these people. Sometimes it works out like Elon Musk but then again his model mommy would not let him go hungry, zing! I think it is okay to speculate with a tiny percentage of your portfolio and of course you must be perfectly okay losing it all. For the rest of us, the margin of safety, especially as we get older and the time where no paycheck coming in is in the horizon, well, doing things like this is, in my humble opinion, not only irresponsible but also insane. The article also refers to a legendary trader Jesse Livermore who, well, lost it all and killed himself. So, you have been warned.
When you're willing to lose it all, there is a thin line between genius and madness.
Taking enormous risks with your money can lead to enormous rewards if you're right. It can also leave you broke if you're wrong.
Be careful out there: The NFT Scammers are here. Collectors have lost hundreds of thousands of dollars worth of NFTs; sometimes, the community helps claw them back. No, blockchain does not fix this, it enables it, sad.
COVID-19
This is Ed Yong's latest: We're Already Barreling Toward the Next Pandemic. This one is far from over, but the window to prepare for future threats is closing fast. Not very optimistic, can you imagine another virus coming at us now or soon?
America's frustrating inability to learn from the recent past shouldn't be surprising to anyone familiar with the history of public health. Almost 20 years ago, the historians of medicine Elizabeth Fee and Theodore Brown lamented that the U.S. had "failed to sustain progress in any coherent manner" in its capacity to handle infectious diseases. With every new pathogen—cholera in the 1830s, HIV in the 1980s—Americans rediscover the weaknesses in the country's health system, briefly attempt to address the problem, and then "let our interest lapse when the immediate crisis seems to be over," Fee and Brown wrote. The result is a Sisyphean cycle of panic and neglect that is now spinning in its third century. Progress is always undone; promise, always unfulfilled.
I am getting my booster shot next week, I am going 6G! And I could not resist, this made me laugh: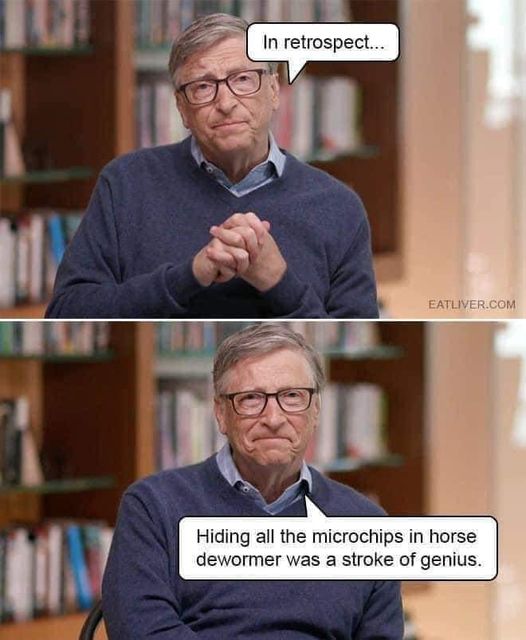 ODDZ & ENDZ
If you wanted to visualize  the Earth's submarine fiber optic cable network, well, click the link! #Wow.
Back some hundred years there was a very popular sport involving foxes. As in, Fox Tossing. Say what? Can you imagine if this was still around, oh Lord! Here is a depiction of a fox tossing tournament, insane!
Fox tossing was a competitive blood sport popular in parts of Europe in the 17th and 18th centuries. It involved throwing live foxes and other animals high into the air. It was practiced by members of the aristocracy in an enclosed patch of ground or in a courtyard, using slings with a person on each end to catapult the animal upwards. It was particularly popular for mixed couples, even though it was hazardous for the people launching the animals as the terrified animals would often turn on the participants. The result was often fatal for the tossed animals.
These are amazing! The Best 28 Wildlife Photos Revealed In The 2021 WildArt Photographer Of The Year Contest.
MILES & POINTS
HOT CREDIT CARD OFFERS: 100k CHASE Sapphire Preferred, 75k CHASE Ink Cash, 75k CHASE Ink Unlimited, 100k CHASE Ink Business Preferred, 60k CHASE Sapphire Reserve, 80k CITI Premier, 20k CHASE Freedom Flex & CHASE Freedom Unlimited, 150k CHASE IHG Rewards Club Premier and many more, including many American Express cards, including Delta and Marriott cards! Please check out my Affiliate links. Terms apply to American Express benefits and offers. Visit americanexpress.com to learn more.

If you do not see a credit card with my affiliate links, perhaps I could refer you? Contact me!
This section is about my hobby addiction of collecting frequent flyer miles and hotel points since the early 1990's! Feel free to skip this section and parts of the next one if this is not for you.
Newbies: BEST TRAVEL REWARDS CREDIT CARD! The 100k Chase Sapphire Preferred card is now available with my links. If you are totally new and looking for a keeper card I think THIS is the card. Apply for it, get approved, do the required minimum $4k spend in three months (if you think this is TOO much, please stop, this hobby is dangerous for you!), get the 100k points signup bonus, transfer the points to United or Southwest or Hyatt and use their awards for free travel! For the annual fee of only $95, COME ON, do the math! Just ALWAYS make sure you NEVER EVER carry a balance ok?. This is my daughter's 100k CSP Referral Link.
I am really shocked Chase has kept the 100k Sapphire Preferred card bonus for so long! Actually, shocked is an understatement. It is by far the best bang for your buck click! You can do so many things with all these points, maybe you take the family to Russia too.
Update: You can now register for all 4th Quarter 5% cash back earn cards.
Well, spoke too soon. The incredible "Pay Yourself Back" feature that allowed us all to use these points to get free groceries and dine out was indeed extended after 9/30/21 but the lucrative option to get free groceries was killed. And the free dining option only survived on the Chase Sapphire Reserve but not the Sapphire Preferred card. So, basically, the Sapphire Preferred card is reverting to normal I guess. Very interesting option to add Airbnb spend though so if you are into that you can still make out bigly!
For the record, I am no fan of Las Vegas. I think mainly because I am fiercely anti gambling. But many go there and if you do this post may be helpful to you, just ignore the numerous direct affiliate credit card links ok? The Best Hotels on the Las Vegas Strip You Can Book with Points. Should get more interesting with the sale of the Cosmopolitan hotel recently.
The Chase credit card spending bonuses are kind of pathetic but hey, when you are addicted to this and you have the cards why not? Chase Spending Offers On Co-Branded Cards: Earn Up to 6000 Bonus Points this Quarter. Hope you are targeted for some of them.
Hilton has lots of properties in the Las Vegas area. You can earn 7,500 bonus points per stay if you book here.
BLOG BUZZ
We are now entering BLOG BUZZ, a section for advanced hobbyists and veterans of this fast imploding hobby and also a section where I go on and on about some stuff that happens in my life because it helps me feel better about myself.
Another one in the series: Best Hyatt Points Values for Cat. 1-4 International Hotels Including Suites: Part 3 — Category 3. Those suites in the Park Hyatt Siem Reap, wow!
I have been doing this for years: The FinnAir Trick with British Airways Bookings when Flying AA.
The premium United Club Infinite card added some benefits. This card should only interest you if you are an exclusive United flyer and burn your miles on economy awards too. I find the Platinum IHG Rewards benefit very surprising, really? I could make an ass of myself pretending this is a "best offer ever" and "it won't last long" and other lies to get readers to get the card so I can make more money off them but this is not this type of blog, sigh.
I responded to a question from blog reader Bill about my recent trip to Moab, Utah to check out Arches and Canyonlands national parks. This may be helpful to you if you are thinking about this trip.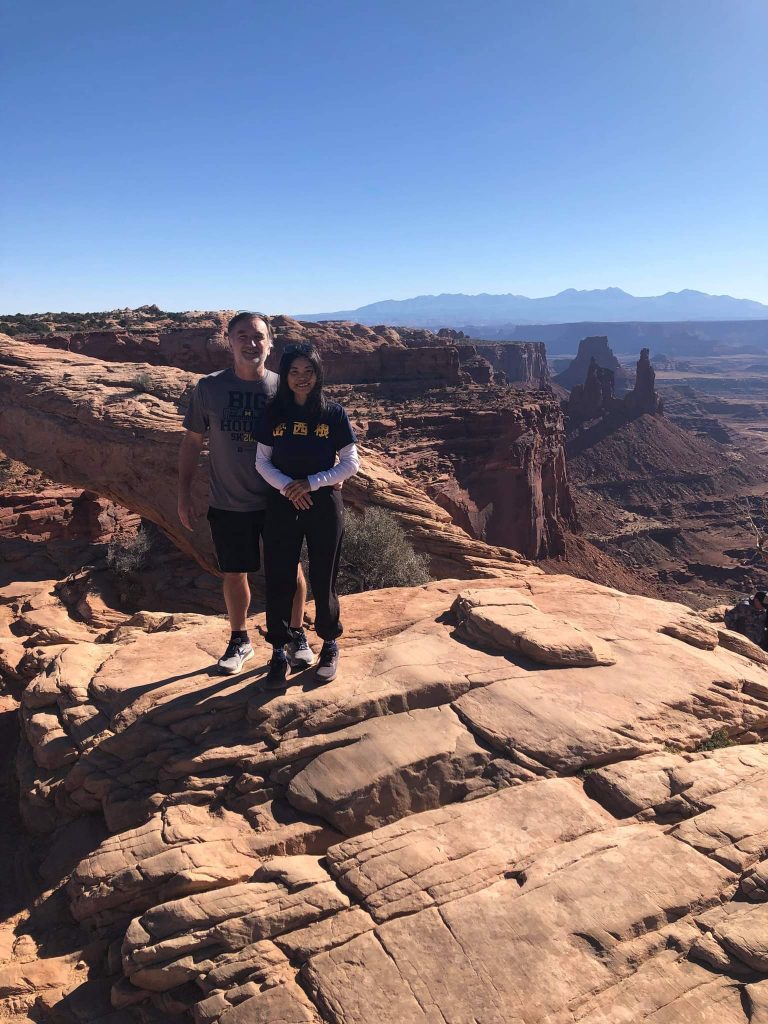 I made a mistake in my previous post. I am now at 65 night credits year to date, not 60. So I am rewriting what I wrote: After my five nights in Utah I now have 65 night credits with Hyatt. My World of Hyatt Visa anniversary was September 14 so when the statement closes next week I should have another five night credits to take me to 70. This is the only year that Hyatt will allow two free Visa nights if you spend $15k with the card. I got the first one already and now aiming to do this again with my spend on the card between September 14 and December 31. Remember, every $5k of spend with the card earns another 2 night credits, so hitting 76 night credits for sure. I then have four nights (two in Grand Hyatt Athens and two in my favorite Hyatt Regency Thessaloniki) in Greece so I think I will be good for 80 this year. You get a milestone award every 10 nights after you hit 60, a choice of either 10,000 Hyatt points or another confirmed suite upgrade. I still have one or two of them confirmed suite upgrades so I will need to decide if I should get another two or just take the easy 10,000 points and only one confirmed suite upgrade. Tough first world problems lol.
I could not help myself so I went for the 40% transfer bonus from my wife's American Express Membership Rewards points into her British Airways Avios account. I did a 50k transfer out which translated into another 70k British Airways Avios points. I also finally deleted our two kids from our British Airways Avios Household account. Not sure why I kept it with just the two of us. British Airways will take down the site pertaining to Household account issues for an extended duration so maybe I should just kill it for good and just keep our two accounts. I thought about doing another one for son but he has enough American Airlines miles for a while. Sonhas 237 BA Avios and daughter is at zero, the household account worked great when we were traveling all together. The twelve Amex transfer bonuses ended 9/30/21 and I am sure they will come back in some shape or form. If only Chase was doing them regularly…
An update on my running: So I have been running. The pains from my bulging disks finally subsided and I was on a good path taking up the mileage. But at some point, I think it was when I did the 30 mile bike ride in Chicago and then followed up with a 7 mile run a few days later…my body sent me a signal that was too much. So I have been laying much lower including a full week resting my body. And then somehow managed to hike around 20 miles in Moab, Utah too and then took the weekend off to rest. But I have the Athens Marathon on November 13 to train for so I need to stick with it and learn to manage the pain…Oh, I am doing the Detroit Half Marathon on October 13 but this is purely for entertainment/training purposes, mainly to support my wife who is running the last leg of a marathon relay and want to be there to carry her across the finish line woohoo. #developing
In other news, for the whole month of September I quit sugar. Including fruits and pizza and all kinds of "bad" foods. I mainly avoided ALL processed food. Amazing how much belly fat disappeared and how more energy I have. The key of course is to keep it up, also developing. Motivation is seeing so many people trying to hike last week in the national parks and wanting to be able to do so as we are all getting older you know.
This is my third post this week. This is a one man operation, it always was. It is insane to keep posting so regularly with such few monetary rewards. But it is okay because I must like it or I am insane indeed, lol at me. Do not expect three posts next week or going forward, I do my best. Enjoy and be kind, not getting paid minimum wage for this all these years!
Breaking: The Chase Ink Business Unlimited card I applied for on September 14 still did not make it to me, WOW. So much for expediting it smh.
TBB
travelbloggerbuzz@gmail.com
Follow TBB on Twitter @FlyerTalkerinA2.
You can subscribe to TBB below, winners only!
Opinions expressed here are author's alone, not those of any bank, credit card issuer, hotel, airline, or other entity. This content has not been reviewed, approved or otherwise endorsed by any of the entities included within the post.