We bring you the best under-the-radar places to visit, the hottest flight attendants, the crazy Garuda award sale, more on the luxury hotel market, sex robots may kill us one day, save taxes on retirement, look at cat tweets, read Mile Nerd and more for you!
TBB Blog Mission: To Entertain. Educate. Inspire. In That Order!
Another interesting post on the luxury hotel market: The Biggest Challenges and Opportunities for Luxury Hotels in 2017.
Breaking: New survey reveals which airline has the hottest flight attendants. Winner is, please sit down, Emirates. And do not fly Frontier, really. Then again, when you see AirTran on the list you know…
This blog is weird…it has unexplained fascination with things like North Korea, drones, photography, money, The Points Guy Inc, Titan blogs, credit card pumping, greed…and the quirkiest topic of all that no other blogs dare to post! What's that you ask? Sex with Robots of course. Sex robots may kill us one day…Actually, it may be a sweet way to go considering the alternatives woohoo! Would you rather read something like this or the 1,456th way that this _____________(substitute accordingly per $ highest commission rate) travel rewards credit card will help you travel for freeee? So tiring, WAKE UP!
9 ways to save on taxes in retirement is today's personal finance fix.
The 75 most under-the-radar places to visit around the world. I go there with credit cards I get with my credit card links and you can tooooo. Oooops, sorry, I got carried away there #pressurefromabove
Best cat tweets ever, meow!
BLOG BUZZ
This section is for advanced hobbyists!
Mile Nerd does a Q&A and says goodbye for the holidays. MUST read! I am so honored to have my blog recommended (one of three)! And he got a second offer to sell, wow! Like I said, take a few moments to read this post, I love it when he does this longer type posts!
The miles and points blog space is boring me to tears lately. Way too many blogs out there, everyone posting mostly crap, repeating each other, trying to sound excited while faking it all along…I swear if 95% 99% of the blogs disappeared tomorrow it would not make an iota of a difference. It is just sad…I think Tahsir nailed it when he commented yesterday "There is nothing left to write and I'm not one to repeat". I swear, if I had a CSR app for every single item I saw more than once….I would own The Points Guy Inc! And then I would make Julian/Devil's Advocate work 24/7 while firing everyone else hehe.
Garuda had a 90% off award sale. I am way beyond getting excited by such things anymore. I scan the fine print quick and move on. I saw that I had to open an account while its website had some issues, then I had to transfer points from Citi Thank You Rewards network that take a few days, I can not put an award on hold, they don't fly to/from the US and, the kicker, I had to go to one of four offices to ticket the darn thing. While all along seeing Titan blogs publishing copying this while selling Citi cards…Phuck meeeeeeeee! So I can have a selfie in a flat bed seat sipping Krug and eating caviar, no thanks! This post has some warning language about Garuda and Indonesia in general. Of course it would be more useful if some blogs were called out by name that were going nuts about this deal…but…have you seen any Boarding Area blogs call out others in the same network? Me neither 🙂
You can use a VPN to get the best offers from Amex. If you do that, ExpressVPN (my referral link) is awesome!
I had a nightmare the other day…Mile Nerd sold out and got hired by The Points Guy, nooooooooooooooooooooooooooooooooooo!
And I leave you with this…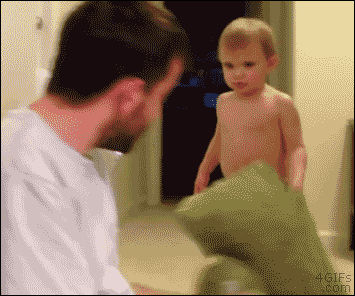 Check out my updated blog lists: Blogs I Love, Blogs I Like, Blogs To Ignore
TBB
travelbloggerbuzz@gmail.com
Follow TBB on Twitter @FlyerTalkerinA2
You can subscribe to TBB below, winners only!
Opinions expressed here are author's alone, not those of any bank, credit card issuer, hotel, airline, or other entity. This content has not been reviewed, approved or otherwise endorsed by any of the entities included within the post.