TBB Mission: To Entertain, Educate and Inspire. Aim to at least do one well!
This blog has been a labor of love so far. If you like what you see here, please let others know by passing them a link to my blog, thank you!
This blog post contains NO affiliate links of any kind! Please see disclosures page here.
TRAVEL
Yomadic with another installment of the"69 Days, 24 Countries, 350 Euro – European Road Trip Gone Wild, the Finale?" mega trip.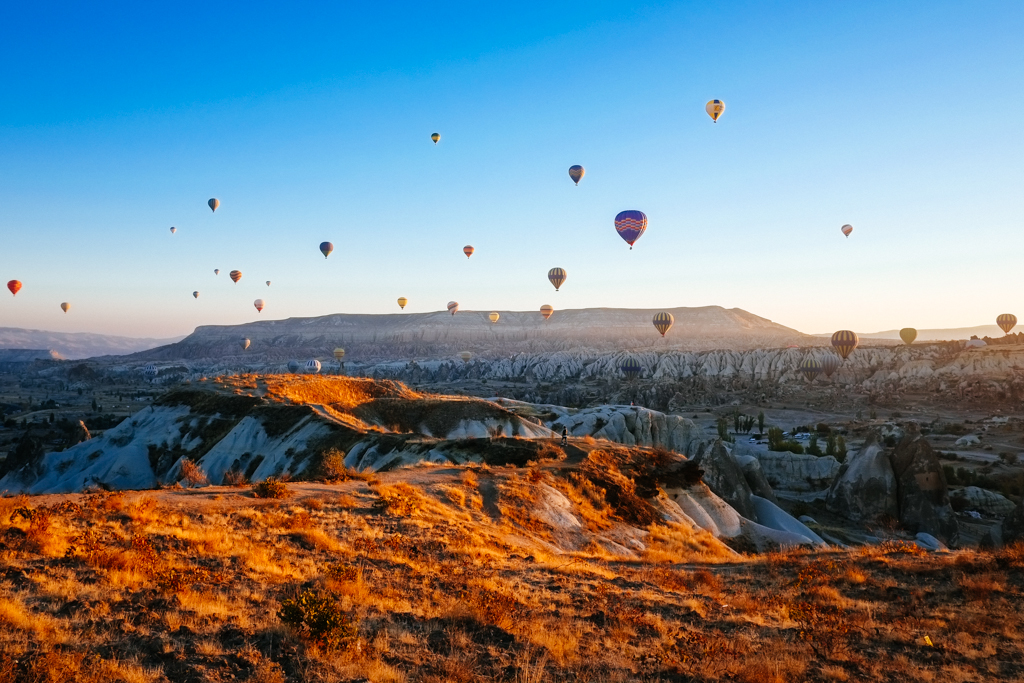 A scrolling picture gallery of daily life in Cuba.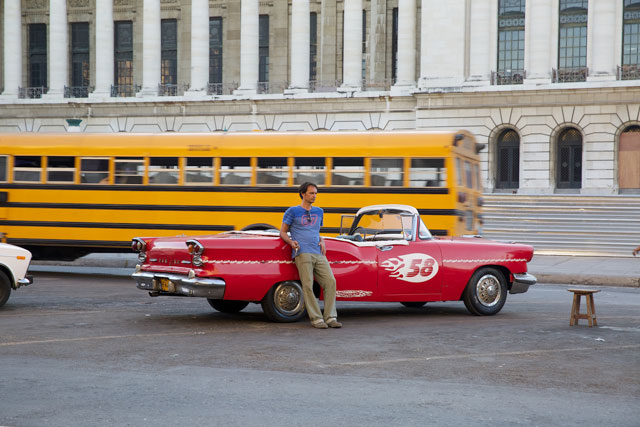 Cranky Flier had the best blog on the AA/US Air merger:American and US Airways Give Up Very Little to Gain Merger Approval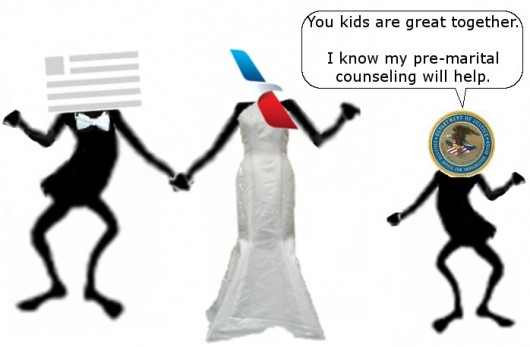 MILES/POINTS
Frequent Miler had a great post summarizing all the ways you can be "Cashing in". I can imagine any other blogger linking this baby to the point your screen turned blue. Not sure about that Marukai card though. Maru what?
Travel is Free wrote "The Latin Hopper". I need to sit down when I read his stuff 🙂 And need to read it again. Maybe a third time too. It usually leads to one of two reactions: 1) Brilliant! (almost always) or 2) I am so dumb, I still don't get it (probably more often than I care to admit publicly…oops!)
Saverocity had a very important post "Creating the Master List". And I quote this: "If you play the credit card game you have a duty to your significant others to create a list of accounts and processes to help them unravel your finances." Yes you do! See below for a software that helps me with this.
Alaska Airlines devalued too. The Wandering Aramean has the scoop. Very minor damage indeed, if only every devaluation was like this!
Apparently Barclays has indeed proceeded with the Barclaycard Travel community where you can earn some points in conjunction with the Arrival World Mastercard. I don't trust Barclays to run a nifty online operation but this site looks pretty good. I usually do not have time anymore to waste on activities like these that earn a few points at a time but someone else can find it useful. Can you report your experience in the site after you have used it for at least a month? Is is worth the time/pain/hassle? Or is it just another use to pump the card?
Gary Leff of View From the Wing had an editorial in the USA Today "3 lessons for American-US Airways merger". Wow, what a coup to do this! At the same time, watching Gary for a long time, it is always fun to watch him fight to save the champagne and caviar!
And you thought coins are dead! Apparently there is going to be a new product called coin that can hold all your credit/debit/gift cards. It does look cool. But it is not going to be available until next summer. You can preorder for $55 (50% off) now. Ummm, I don't like to give up my money for 6 months for an unproven product. Or this could be a scam. If you see bloggers pushing an affiliate link I think they already pre purchased it themselves. One of these days I am going to set up a "Referral Links" tab and participate in these things. I still would not do this one until it's out and tested that it works reliably!
Hack My Trip had an interesting post on "Is Chase Ultimate Rewards Still the Best Rewards Currency?" In general, posts about individual valuations bore me to pieces. This one was interesting as none of the valuations were more than 2 cents. Is cash back the future soon my friends? 🙂
MY MOST LOVED SOFTWARE I CAN NOT LIVE WITHOUT: ROBO FORM
I have been asked this before "So how in the world do you keep track of so many passwords and user names and security questions, in other words, how can you juggle so much online?"
Well, I use different software to assist me. But there is ONE software I totally can NOT live without. It is RoboForm. It helps keep track of all my online passwords, identities for one click form filling, additional notes, generation of random passwords and does other things I do not use. Pricing has changed over the years. Now I pay the annual fee for RoboForm Anywhere and when I get a new machine I download it, activate it and then synch it with my data. I discovered it several years ago in a professional conference and it has been a true love fest ever since. It is the first software I get for every computer I obtain (cell phone and ipad too).
I guess I could surf over to see if they have an affiliate link 🙂  If someone finds out please let me know if such link is worth it for you and email me if there is a mutual benefit. If not, no big deal. I just LOVE it!
So, you ONLY need to know the master password to get in (and they stand up to claims NO ONE will get in if they do not know the master password). So, for God's sake, NEVER EVER FORGET THE MASTER PASSWORD! There are other programs that do this of course (Last Pass, etc.) but I will never give up my RoboForm! Mrs. TBB knows the master password, she can figure things out from there.
ON MY MIND
There was a major comment love fest in my last Buzz post. My friend Frugal Travel Guy (the person) and me went at it again. Grab your popcorn and read them, screw Netflix!
ODDZ & ENDZ
40 Seconds of Pure Wingsuit Terror. Found at The Adventure Blog   I want my mommy….this is totally insane!
Check out this picture from Twisted Sifter. It reminds me of a college roommate I had for one semester who had a similar looking fan in the ceiling. Too bad he did not last enough to make it to the second term. He loved recreational drugs a little too much and stared at his ceiling way too often! I wish he had left the fan behind!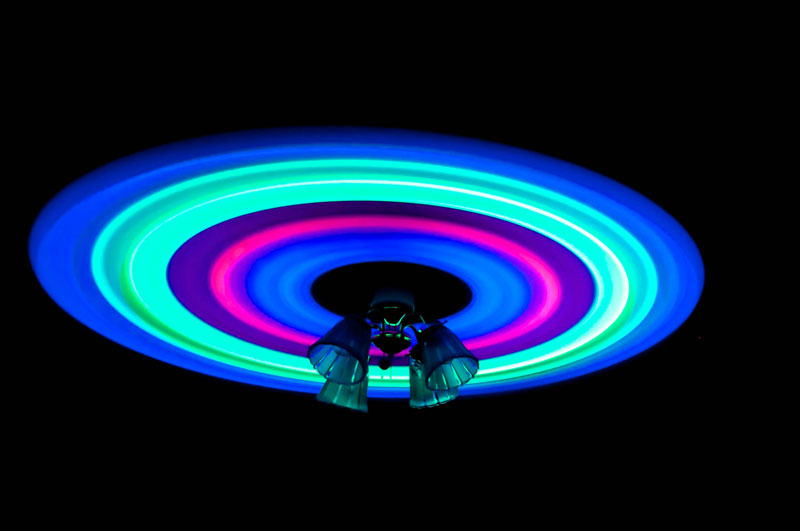 Let's go for a ride weeeeeeeeeeee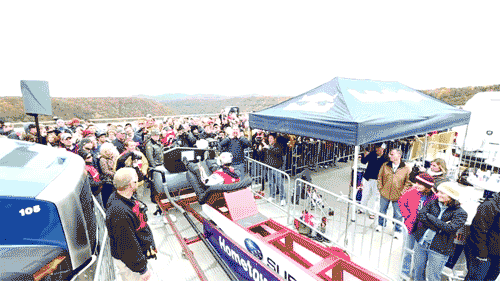 BLOG BUZZ
Note: This section is intended for long time readers and miles/points addicts who follow the blogs in this space. TBB reviews blogs and tries to entertain above all. Don't take this section too seriously or personally, it's mostly entertainment!
Bloggers started pumping the Southwest card AGAIN! I thought we all had to get it by October 30th or God will punish us. Apparently, God gave a reprieve to let us decide a few more weeks. New deadline: November 18. I bet some TBB comments that this will happen…again in the near future!
I wish I had access to all the financials from each blogger and published them…TBB—->Wiki Leaks of miles/points blogosphere hahahahahahahahaha  I wonder how many threats this will get!
I had more…too tired. It was a long day of fighting in the TBB comments. I count on all of you for your support into my legal defense fund soon ok? Gracias!!!  🙂
I just picked one of my comments from last Buzz post interacting with Frugal Travel Guy (the person) to explain one more time where TBB is coming from and what's it all about. I sit down late at night and this stuff comes to me. I reread this some time later and liked it so much so I decided to reproduce it here. I could do a filler post with it I guess but I try to avoid filler if I can 🙂
TBB RANT
I did not start this blog to make money. If the money comes so be it. With my prior conduct and the way I prioritize things I think it is obvious that I am not looking to aggressively promote my site to make some bucks.
The hobby is no longer a hobby. It is NO LONGER about miles and points as you continue to portray it. Actually it was the sale of your blog that I consider the beginning of the end of my dear hobby that opened the floodgates of numerous salesmen selling something they do not have (expertise) pretending to be doing it to help "friends and family". The space had grown so much I felt it was time for a blog with a niche that had not been filled.
An INDEPENDENT source run by someone who knows some things about the hobby (always learning every day) and willing to go through the numerous blogs (have been doing it anyways, I am addicted to this, no cure!) and find the true gems to feature along with my (sometimes entertaining) commentary. Add value to readers from my veteran perspective to focus on the reads that are truly worthwhile along with some of my own perspective.
In addition, I felt compelled to also call out the blogs that, IN MY OWN OPINION, do not represent what I (AGAIN) judge to be good blogging practices/quality content/bias/pumping frequency/and several other factors. As I call out the good it will be hypocritical to shut up. I am thinking of doing that actually AFTER I publish my "Blogs to Avoid or Ignore" list, not sure…because I am tired

If I can introduce one reader to a blog in my LOVE and LIKE lists and/or get a reader away from the bad list I feel like I have contributed positively to my dear hobby. Based on feedback in the blog and in private I have succeeded in this and you will NOT believe how happy this makes me, it is truly priceless!
I realize full well the damage that does to my blog's commercial appeal and I am fine with it. For over a year I have been laboring in this blog to provide an entertaining and quality product selling nothing. I like to believe my blog has brought some positive change (and I consider calling out bloggers, if they change, a positive change). If not, at least I have brought an awareness that this has nothing to do with a hobby anymore, it is all about the money selling credit cards to everyone who can apply (lots of Americans lol) and keep selling till the cows come home. I despise it and find it disgusting.
Please take some lessons from Mommy Points on how to respond to criticism, you obviously have an unbelievably hard time with it. Your conduct here is HARMING FTG and the folks behind it (and you know I like them). I have repeatedly said not to take anything personally here and you go off again and again EVERY time FTG ( a blog you repeatedly say you have nothing to do with but somehow you are still all over it) is mentioned. I have also said you are free to improve your blog. At its present state, in my own opinion, it is bad. Cherish the criticism and learn from it, I wouldn't give it to you if I didn't care! I know how much you think of me…I just said that to get readers to laugh about it as you are probably fuming

I told you FTG was my favorite blog back in the day (not much competition, it was all good hacking stuff that stayed alive way longer than it does these days!). It went downhill when you smelled the money. I think the damage has been mortal but Ariana is at least making some small improvements. I do not like the Travel Challenge feature, I think it is a lazy feature designed to pump more cards. All the other writers, it feels, like they all drink the IB coolaid or something and their posts are not as good as they can be. Drew is the best and you can tell he is struggling to make his material suitable to newbies. Andy is a good writer, please get him to write pieces like the Delta parody one (heck, I would link FTG to that! — oh wait a minute, it may reduce the number of Delta card conversions!). Christine is a sweetheart and you know it; if she can add some pictures to her posts, make them just a little longer and make them more personal they can be really good. Howie's stuff is decent. And for god's sake stop the Travel Challenge or get some one really qualified to do that!
Jello Sheriff, self-appointed by me in my own blog

Join over 2,000 TBB followers on Twitter @ FlyerTalkerinA2 and add TBB on Google+.
No Facebook page or email list yet. We don't like doing things purely for the commercial appeal here! Plus this blog is enough of a time suck as is lol.