TBB Mission: To Entertain, Educate and Inspire. Aim to at least do one well!
This blog has been a labor of love so far. If you like what you see here, please let others know by passing them a link to my blog, thank you!
This blog post contains NO affiliate links of any kind! Please see disclosures page here.
MVP POST
The Lazy Travelers Handbook has a HILARIOUS post about what went down in the Delta exec suite during the latest devaluation massacre. This is VERY funny. I read it at my gym doing some cardio and almost injured myself as I had trouble standing up straight! A story that combines weed, coke and Delta Points is #priceless. Expect an email or a comment from DP asking for a backlink lol. Andy: this is some seriously funny stuff man, you should develop this side of your writing more! Steve: Please read, forget the prior disagreements between you two 🙂
TRAVEL
50 Images of New Zealand we can't stop looking at. By Matador Network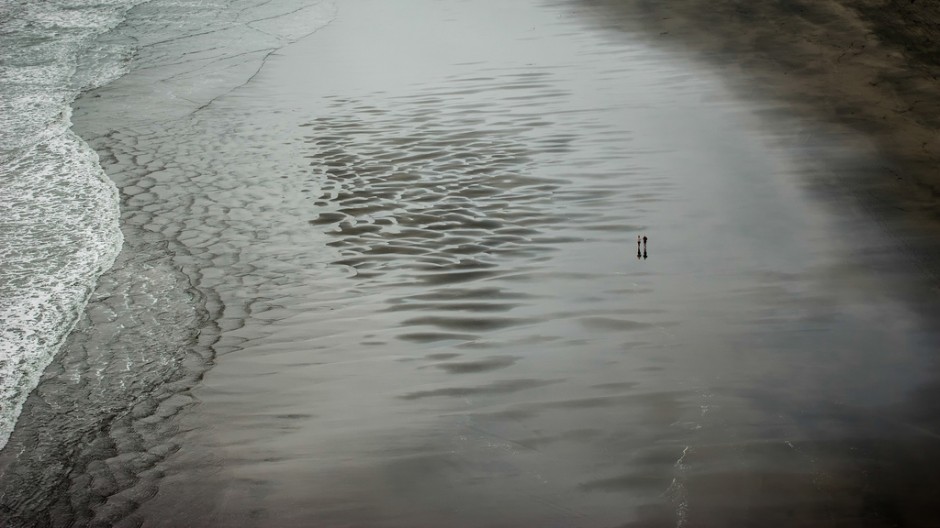 12 Unusual Towers from Around the World. By The World Geography.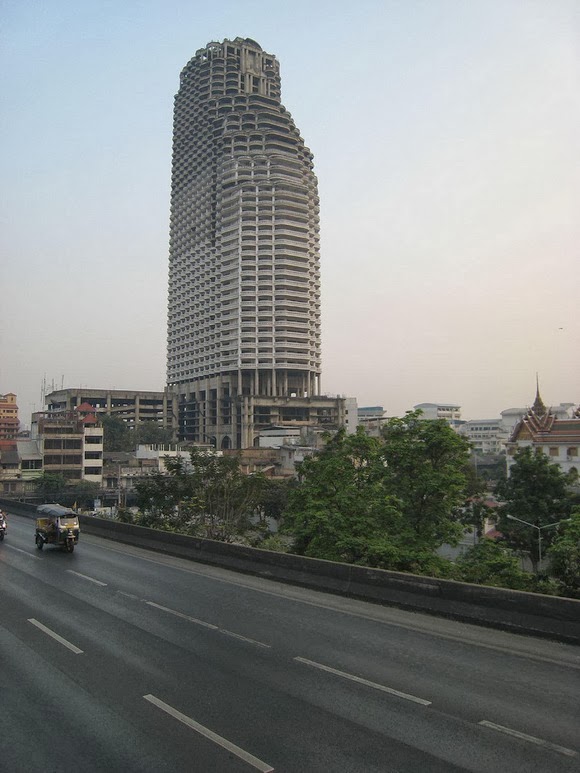 MILES/POINTS
The big news was that the American Airlines and US Air merger will go through. DansDeals had the best post on it. My take is that we are down to 3 legacy carriers and Southwest. And planes are full. It's a new landscape. We must adapt. I think a new blog should be started focusing exclusively on cash back cards 😉  What to do? Burn burn buuuuuurn!!! I am stuck with over 1 million miles in this legacy airline now, the joke is on me.  Why am I here blogging and not traveling? Hmm, good question! I have stated previously that everybody expects Delta to be the first airline to go revenue based. I am sensing that the new AA/US may be the first one to go all the way…why not just start out with a clean sheet and go through the pain of integrating both programs…This may get VERY ugly folks. Full disclosure: I have been wrong before.
View from the Wing rips (rightly) on Delta again but finds a silver lining (he usually does)…that the revenue based system is not even close. I think it is. Check out some great comments there (including yours truly). The free flowing caviar is in danger!!!
Travel is Free (certainly not now after all these devaluations lol) had another brilliant post on "Best Use of United Miles to South America". Probably the most advanced and out of the box creative thinking in the blogosphere. So, give us a post about how you feel about the UA changes? Are you as despondent as we are? 🙂  and 🙁 #wearegoingnutsoverhere!
Saverocity wrote "Exploring Hotel Strategies – Fracking Ultimate Rewards". Another good post with original thinking. I feel good inspiring you all to raise the bar 😉 Oh, slipping in the affiliate link at the end is fine, we understand. Check the Buzz section to see examples of how NOT to do it.
Roms Deals had a very good post that aligns with my thinking/strategy for the most part. Points and Miles Liquidity – Easiest to Hardest Points to Liquidate
View from the Wing was the first blogger to write on the changes of the Hilton Amex Surpass card. Gold status now without the spending requirement! See what competition does (I am referring to Citibank Hilton Reserve Visa). Both of these cards let you buy Hilton Diamond status for $40,000 in spend. You can also get Gold for free now if you are an AMEX Platinum card holder (which I am). I also have the free regular Hilton Amex card which I have been using for years to get free Gold status after $20k in spend. I guess I will put this one back in the drawer.
View from the Wing (again, does this guy ever sleep?) had a fantastic post dissecting the new United award chart and found some gems! For example: "You'll be able to book Beijing – Bangkok – Sydney and back on Thai Airways in first class for 100,000 miles — 30,000 miles less than under the current award chart."
One Mile at a Time had another excellent post "Best First and Business Class Awards (originating outside the US)".
ON MY MIND
My Maui stay is now complete. Two nights at the Andaz for 22k Hyatt points per night and followed with 3 nights at the Fairmont Kea Lani (1 Platinum and 2 Visa complimentary nights). I now need to book 3 nights at an Oakland airport hotel ( 6 am and 8 am departures to Maui and return home!) along with the car rental. This is for Spring 2014. Getting there…Any input on Oakland airport hotels welcome.
ODDZ & ENDZ
To Veterans: Always Remembered. At Twisted Sifter.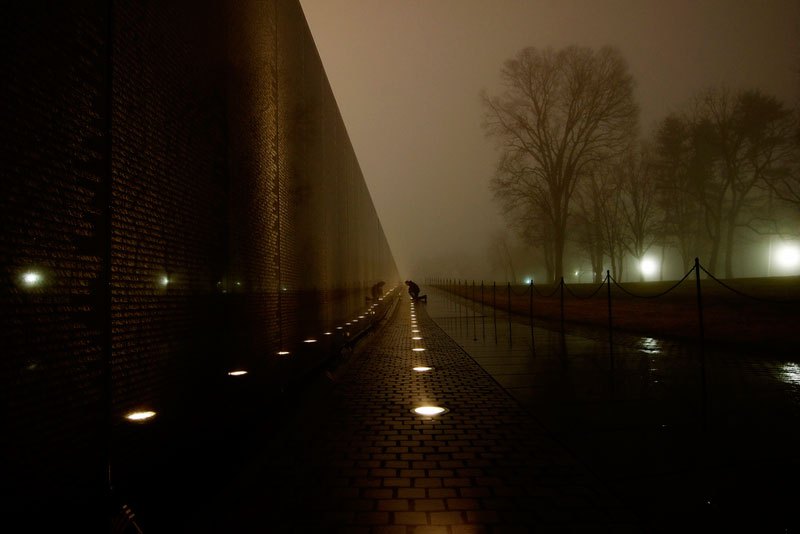 Hilarious parody video of the last Blackberry employee having a complete meltdown. Major lol material!
BLOG BUZZ
Note: This section is intended for long time readers and miles/points addicts who follow the blogs in this space. TBB reviews blogs and tries to entertain above all. Don't take this section too seriously or personally, it's mostly entertainment!
If you do a post having a comparison table of fixed value bank point cards and you do not include Chase Ultimate Reward points…Really Milevalue? How can this be justified? Oh wait, no Chase links that pay. Talk about educating readers folks! I am starting to get angry. Breathe, breathe, it's too early in the Buzz section TBB! I managed my breathing well until I found out in this blog that Barclays has Free FICO score, wow breaking news!
Frugal Travel Guy (the person), in his once a week post, tells us all about his Rudy moment at poker. Congrats I guess. Inspiring readers to greatness? TBB is anti gambling, for the record. Post had 10 comments, is that a record? Four of the comments were by "Frugal Travel Guy". And I am accused of padding my comment numbers, exsqueeze me? First to comment was Milevalue! Oh the irony.
Extra Pack of Peanuts is selling his Frequent Flyer Bootcamp for only $349 $249 if you sign up now. No ginsu knives come with it yet. Has a video of himself telling potential buyers that he learned all about this stuff about two and a half years ago.  A reader in the TBB comments made a reference to the extreme commercialization of this hobby. This is it!
Points, Miles and Martinis wrote a post about 50,000+ Credit Card sign up bonus offers. Hey, Gary and Lucky do it, why not us? Next post was about Current American Express Transfer Bonuses…Next, Starbucks and Chase Ink cards and on and on we go. I don't see any Martinis here, I see lots of credit card links!
Ok, I thought about this and since TBB covers the Buzz in this space I just can not ignore it. Frequent Miler got a lot of grief after making a surprising post about asking for volunteers to help him for free. I have no doubt the motives were legitimate but somehow this rubbed off many loyal readers the wrong way. And, I must admit so, I can understand why! But I can see where he is coming from.
Blogging is so all consuming. I mean, I spend my day answering readers' comments and emails and reviewing blogs lol on top of my other duties as a husband, parent and professional…heck, I don't go to the bathroom these days without going through my Feedly RSS feeds! I have no time for seo crap, dealing with affiliate links and instructions, working on email lists, blog design and so many other endless tasks! And I am not even making any money off my site yet…which is okay for now.
So, to repent my friend, send me the best applicants who contacted you pronto 🙂  I had no doubt he will realize his mistake and updated the post retracting it. Dude, I know where you are coming from. I would pay handsomely for expert help. Never underestimate the benefits of true expert professional help! It will change of course, it will "feel" like a real business (which it always was when you went to Boarding Area) and may not be so much fun. Or, don't change a thing…keep doing what you are doing focusing on the content and tend to the other stuff when you get to it…like me (which is almost never lol).  Whatever you do, preserve the credibility! Without credibility we got nothing. Don't lose it like so many others have lost it. #lovetakingdigsonpumperbloggersforfreelol.
Million Mile Secrets, let's see, what was on the shelves yesterday? 50k Thank You Premier card. In a typical sell, sell, sell fashion there were a bunch of other cards for sale as well too.Next?
DansDeals very late at night unleashed a 53 credit card link post. So much blue man, my eyes socket hurt a little. To the reader who is on my back regarding DD, buzz off man, gee! You are excused once in a while but can we keep it under 20? 😉
Join over 2,000 TBB followers on Twitter @ FlyerTalkerinA2 and add TBB on Google+.
No Facebook page or email list yet. We don't like doing things purely for the commercial appeal here! Plus this blog is enough of a time suck as is lol.