Too much material in Feedly screaming for commentary by TBB. Following therapist's orders to "let it all out"…
TBB Blog Mission: To Entertain. Educate. Inspire. In That Order
You can support TBB by clicking/forwarding any of our Referral Links and starting your online shopping at our Amazon affiliate link . Or click on the Amazon Banner on the right, thank YOU!
The obligatory disclosure first…You can count on this TBB experiment to keep evolving and trying things out. I get bored easily and do like to mix things up. I even added an ad banner (below the Amazon and above RoboForm) on the right. This is supposed to be based on page views and not subject to click bombing like some "fans" did to my Google Adsense account. Not that it matters other than some pennies per day you know. Another lame attempt by TBB staff to justify our existence lol.
For new readers, please take some time to read the expose posted here and you may understand some of my strong biases. The "Travel" Miles/Points Blogosphere Has Turned Into a Giant Credit Card Pumpization Scheme!
TBB is about entertainment which involves hellish doses of snarky satire. I see TBB as a mixture of Yelp, Roger Ebert, SNL and Joan Rivers. If you don't like it don't pump ridiculous stuff out! Besides, you don't have to read it you know. Go read how you can sign up for the Chase Freedom 5x quarterly categories and how you can get 3x points on your Chase Sapphire Card or how you can buy or transfer miles (WTF!).
As this was going to press, we have a post by Personal Finance Digest titled "Barclaycard cracks down on satire!" that pretty much puts it all into perspective and highlights perfectly my way of thinking. So, I quote:
The way the system often works is bloggers think of some pretense for selling cards and then write a half-assed post about it. No matter what the issue or problem is, you can bet the answer will involve an affiliate credit card link! (For those of you who don't keep up with this stuff, affiliate marketing is where website owners get paid for getting people to get credit cards and other products. The incentive is to move the product, not necessarily to help the consumer.)
So, after doing a satire piece on the Hawaiian Airlines credit card (issued by by Barclays Bank) with the affiliate links in the post he received this email notice by the "affiliate manager":
As part of their effort to optimize approvals, reduce risk, and streamline compliance procedures Barclaycard recently conducted a URL review and has decided to remove several publisher properties from their program. At this time Saverocity.com/pfdigest is one of the domains being removed.

This action is not necessarily a reflection of the quality or value of the websites being removed. Barclaycard controls the number and type of publishers in their affiliate marketing program. They also have the option to make changes, which may include the removal of publishers. Barclaycard continuously re-evaluates its strategy in the channel and does not preclude these sites from re-entry into its affiliate program at a future date.

 
The salesmen bloggers go along with this crap because they get paid very well to…not rock the boat. I think it is a bunch of big league BULLSHIT! Anyway, let's see if I can keep this Blog Buzz stuff daily and leave the regular TBB Buzz all positive and stuff. So…another evolution…I just make it up as I go along you guys.
Note: This section is for long time followers of this hobby and references to blogs/bloggers may not make much sense if you are new to this. You are welcome to stay and read it of course but if you go WTF just remember this note! I think of TBB as the SNL of miles/points blogs and the content here is intended to be satire. If you get hurt I can refer you to my therapist!
So, here we go…
Most Provocative Flight Attendant Uniforms Go To Lufthansa – Points, Miles & Martinis   [ Deep. Out of so much to blog about we get…this? ]
Credit Card Companion Tickets: Ins, Outs & Current Offers – The Points Guy   [Hired gun Jason Steele does his thing and collects a nice check, probably much more than what the Frugal Travel Guy Inc cheap skates pay. Of course over a dozen affiliate credit card links…you know the drill. I am sure Jason will be back to do more of these click bait articles for his employer who gets paid by the banks.]
My choice of two premium AMEX cards & one for Skymiles 2015  – Delta Points   [DP selling Amex credit cards. Remember when Amex took the links away…you never saw ANY Amex credit card links on this site, NONE! Instead, you would see links labeled Amex that lead to ALL the other credit cards the site sold but NO Amex links! Not even to the Amex homepage to help readers who may wanted to apply. What an honorable practice!]
New Warnings from Chase on Account Shutdowns – The Miles Professor   [You know, when a post starts with "I recently read a report on Million Mile Secrets…" you know we are in for a doozy! Chase credit card links are present but are not affiliate…"give me a break TBB"….nope! We don't give breaks, even our mother in law! (especially her! sssshhh ]
Announcing Los Angeles MileValue Dinner Sunday 9/21 – Milevalue   [I wonder if there will be Barclay Arrival applications to be given out. If you email with a picture and proof you are a good looking female you will likely get preferential seating 😉 ]
The Best Balance Transfer Card – Million Mile Secrets   [ How despicable imho to sell the Chase Slate card. Hey, if you carry a balance GET OUT OF HERE AND NEVER READ A MILES/POINTS BLOG EVER AGAIN…YOU ARE THE REASON CONTROL FREAKS LIKE US MAKE OUT LIKE BANDITS TAKING ADVANTAGE OF THE BANKS. PLEASE LEAVE…NOW! Barf! ]
It's Time to Clean Out the Credit Card Bag  – Frugal Travel Guy   [Written by the Founder who wants you to know he still does not own the blog but keeps mailing in posts and collecting checks. And always selling credit cards. He wants you to know he gets no direct income from the credit cards anymore, he just contributes to the profitability of the blog that allows these KKR owned geniuses to keep paying him for stuff like this. Yawn.]
How Long Does It Take To Earn The 40,000 US Airways Miles Bonus?  – Well Traveled Mile   [This full time blogging thing sure is hard, we need to eat so we will sell this card again!]
Register For 5% Cash Back On Shopping  – One Mile at a Time  [Hey, click on my Chase Freedom link. Oh, here is the Chase Sapphire card and Chase Ink card links too…these pay so much better than the Freedom card and hope many suckers clicks on them]
Booking Business Class Tickets to Europe for 25,000 Miles Each – Mommy Points  [The Big League pumping continues folks! Remember what Personal Finance Digest said above? "The way the system often works is bloggers think of some pretense for selling cards and then write a half-assed post about it." Yep! Oh…and they are FREE 🙂 ]
One Credit Card Application, Two Vacations for Two People  – World Wanderlusting   [This blog just can't stop selling the US Airways credit card. Do people realize how ridiculous they sound trying to appeal to a newbie who is clueless and finds them accidentally doing a Google search?. Is it time for the 2nd barf of the day? Yes it is!]
How to Prepare for International Travel: Tips. Tricks & More – The Credit Card Guy  [ I like the titles the writers have. This one was written by "TPG Special Contributor" who inserts another 8 special affiliate links. Sell sell sell!]
Stacking Deals to Save Money and Earn Miles  – Mommy Cards  [And the monumental Nightline induced credit card selling spree continues. "Stacking". Wow, click on my Amex credit card link]
IHG Rewards Club 100% Buy Points Bonus  – The Credit Card Guy   [Let me tell you a story. There is a credit card that earns 80k IHG Rewards points, I just got it myself! So, if this site clearly put YOU first it would swallow hard and…give you the link to that credit card. BUT, this credit card does NOT compensate this business. So, you get nonsense about buying points and then it attempts to sell you the Chase cards that compensate this business (Sapphire Preferred, Ink Bold, Ink Plus). Now if THAT does not make you ANGRY I don't know what the hell is wrong with you! You must have mental issues or something! Major WTF moment right here! Got me buckets to barf right now! Eeeek ]
Earn 5x Transferable Points on Amazon.com and Department Stores!   –  Mommy More Cards    [Holy mother of God….The credit card pumping in this site is approaching legendary proportions now. WOW! On the menu, all the Chase cards…the same ones as in the previous entry by The Credit Card Guy. Please click my Amazon link non stop…running out of buckets!!!!]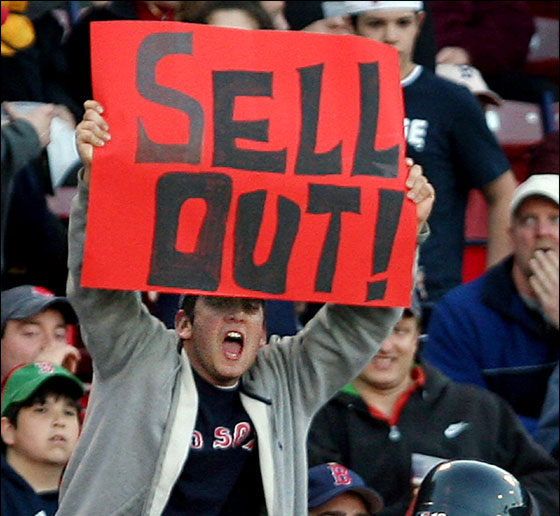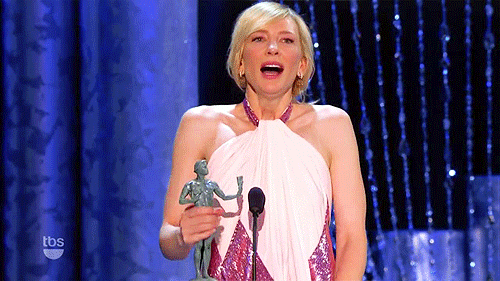 Thank you for reading. I hope you laughed. And stand up and speak up!
Check out my updated blog lists: Blogs I Love, Blogs I Like, Blogs I Ignore
THANK YOU for reading and supporting my blog!
Please pass my blog link to your friends and family if you think they will enjoy it too.
TBB
travelbloggerbuzz@gmail.com
Join over 3,048 TBB followers on Twitter @ FlyerTalkerinA2 and add TBB on Google+