The Chase Sapphire Reserve frenzy is on, check out some London day trips, ask for advice how to spend airline credits, find the next Amazon stock, check out the European airports with low taxes, say goodbye to Waldorf Astoria, get you up to date on the never ending troll Ingy saga and much more! Thank you for reading here and not reading the pumping machines!
TBB Blog Mission: To Entertain. Educate. Inspire. In That Order!
What are you waiting for? If you can get the Chase Sapphire Reserve card, why are you sitting it out? You can PROFIT by at least $1,097 in COLD HARD CASH, even if you do not travel at all! This is FREE money, never turn it down! This assumes of course you can get approved and do the minimum spend required for the 100k Chase Ultimate Rewards Points signing bonus Then again, if you are here you probably can…I hope! Come on now, even the New York Times says so!
The one CSR app I had in the bag was by my wife but she had to go for that stupid GAP card about 18 months ago. Yep, that was the fifth card in the past 24 months so she can't get it again with MY link! I am still not over that…I am coping, thanks for understanding.
Breaking: Southwest relents and will allow hotel transfers to qualify for the Companion Pass. We hackers get a win at last. And this is how Southwest wins loyalists. Or is this when Marriott gives us the finger, you know they want to lol. I had to get out of bed to post this you guys #blogginglife
Good post: The airports in Europe with taxes so low BA Business Class awards are only about $200 or less in fees. Lowest three are Warsaw, Stockholm, Copenhagen.
SPG comes out with its Hot Escapes hotel list with discounted prices. In case you are nearby. Or not. Canada prices are low! And for my Michigan based readers: Ann Arbor Sheraton $96, Four Points by Sheraton Detroit Airport $88, Four Points by Sheraton Kalamazoo $84. Or how about Sheraton New York Times Square $106?
Day trips from London a train ride away. Not sure how thrilling they are but there are some good ideas among the 38 trips listed.
Your personal finance fix of the day: Looking For The Next Amazon. This is a wonderful post. So true at all levels, I have seen this happen so many times. I filter out the bullshit for you. This is excellent advice:
A lot of people spend their life looking for the next Amazon. Few people ever find it.
Sticking to a boring 60/40 portfolio is hard enough. Focus on getting the big things right.
If you can't help yourself, limit yourself to a few speculative ideas a year. Two or three sounds about right.
Keep the amount you wager small. No more than 1 or 2% of your portfolio.
Earning 100% on a stock can be an emotional roller coaster. Earning 10,000% can lead to a lot of sleepless nights.
Let's say you do find a unicorn; As the dollar amount you have invested grows, you become much more sensitive to drawdowns.
Just because you take big risks, that does not mean you're entitled to big rewards.
In The Grand Scheme of Things. Love these pictures, WOW!
The end of an era, the Waldorf Astoria is closing. Yeah, blame the Anbang guys, remember them? They will turn most of the rooms to condominiums. 24 hour room service started here you know.
BLOG BUZZ
Doctor of Credit is attempting  to compile a worthwhile resource to track credit card bonus categories and airline credits. Check out the Payments Workshop. Or bookmark it if you want.
And they attempt to answer the question :"Why Do Banks Offer Better Bonuses In Branch".
This blog runs in Feedly so if your blog changes its RSS feed, please let me know asap so I don't miss any of your posts!
As you know, me and Ingy (Rick, the former founder of Frugal Travel Guy) have our differences. He has been trolling my site ever since he was "a little off" in his prediction  that this blog would not last more than three months and here we are in month 50 and counting! Anyways, he is part of the entertainment. For me and some of you. Some do not like it (looking at you smittytabb) and that's okay. Anyways, he is back at it trolling and making fun of me…when I try to keep him relevant in the game before he is forgotten. Oh boy so many credit card conversions left behind is a crime, lol.
Here comes Deep Throat again #mustread #insider.
The Points Guy Inc is so big they now buy access to a few breaking news lately, I hate it! And does this Doctor of Credit dude ever sleep?
I am torn where to burn my Amex Platinum and Citi Prestige airline credits. I think I have enough Southwest gift cards. The 50% rebate booking with Amex travel with the airline of choice is very enticing. Should I go with Delta since I am based in Detroit? You know how much I "love" them. Or go with AA instead? I am assuming the $50 gift cards still work with them when I can always do $100 with Southwest. I am open to ideas/suggestions. First world problems around here 🙂  If you wonder what works or not, click HERE. And make it snappy before the rewards abuse teams plug the holes!
And I leave you with this…Stud!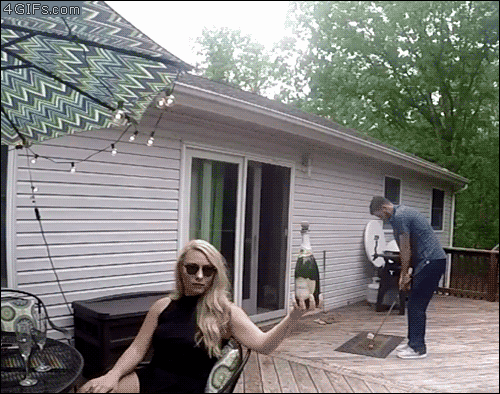 Check out my updated blog lists: Blogs I Love, Blogs I Like, Blogs To Ignore
TBB
travelbloggerbuzz@gmail.com
Follow TBB on Twitter @FlyerTalkerinA2
You can subscribe to TBB below, winners only!
Opinions expressed here are author's alone, not those of any bank, credit card issuer, hotel, airline, or other entity. This content has not been reviewed, approved or otherwise endorsed by any of the entities included within the post.