We bring you a Chase Ultimate Rewards guide, a review of the Million Miler programs, inform you of the higher 2019 401(k) and IRA contributions, visit the famous Prague clock, watch two idiots make fools of themselves in this crazy world we are living in right now, a really good Best Western award promo, we talk about hotel loyalty and the new Istanbul airport, cry reading letters from North Korean defectors to their loved ones left behind, a great story about catching watch thieves in California, some startling suicide rates and a museum about disgusting food and stuff like that, enjoy the weekend!
TBB Blog Mission: To Educate. Entertain. Inspire. In That Order!
In case you missed it, I had a very rare Thursday post yesterday: Citi ThankYou Rewards Deep Dive, Fly Free to Bora Bora, Prague Light Festival.
Another Chase Ultimate Rewards Guide.
I received an email from Best Western offering me to book a free night for just 10,000 points. Could be worth it for a few of you. I do have about 13k BW points I have never used 🙂 The fine print:
*The free night is valid for stays taking place between November 15, 2018 and January 15, 2019 (Promotion is subject to cancellation or change without notice).  Exclusions apply: Not valid for Friday or Saturday nights, at Best Western Branded properties in Mexico, or stays on November 22, 2018,  December 24, 2018, December 25, 2018, December 31, 2018,  January 1, 2019.  If you have already booked an eligible stay using points, your room will automatically be adjusted for this promo. For full offer details, click here for Terms & Conditions.
For Michigan readers: The new Hyatt Place in Royal Oak opens next week.
A summary of all Million Miler Programs. May not be the best travel hacking info considering the source but still a good general overview.
Yeah, the personal touch is so important! A Lesson in Hotel Loyalty That Goes Beyond Just Points.
The new Istanbul airport is huuuuuuge!
The new airport, located some 20 miles outside Istanbul on the coast of the Black Sea, will cover 76.5 million square meters (29.5 miles) upon completion — a footprint larger than Manhattan. Its first three runways should be able to serve 100 million passengers annually in 2020, with a target of accommodating as many as 200 million on six runways by 2029.
Reading this made me very sad. North Korean defectors writing letters to be read aloud on the radio to their relatives left behind. Letters home reveal the true sorrow of being a North Korean defector.
What a story! ATF agent tracking down watch thieves. The Time Bandits of Southern California.
There are some mega morons in this world but these two guys take the cake, WOW! Two Giant Idiots Hold the World's Worst Press Conference 
As someone who writes for a living, please believe me when I say that there are no words to accurately describe the subterranean depths of stupidity plumbed by conservative conspiracy crackpot Jack Burkman and mulch-brained "wunderkind" Jacob Wohl during their circus of a press conference on Thursday afternoon, where they promised a bombshell report claiming Special Counsel Robert Mueller had raped a woman in late 2010.  [It goes down from here…unbelievable!]

Your 401(k) contribution will go up again next year to $19,000 (from $18,500). And finally, please sit down, the IRA contributions will also go up to $6,000 (from $5,500). Both catch up contributions will remain at $1,000. There are more numbers in the link, enjoy! You can contribute more to your 401(k) and IRA in 2019.
What an amazing clock, WOW! Where Death Rings in the Hour: The Amazing Medieval Astronomical Clock of Prague. With the first ever robots!
Yikes! Suicide rates among persons aged 15 years and over, by sex and age: United States, 2006–2016.
Sick! The Disgusting Food Museum.
The 2019 Discover 5% category calendar is out: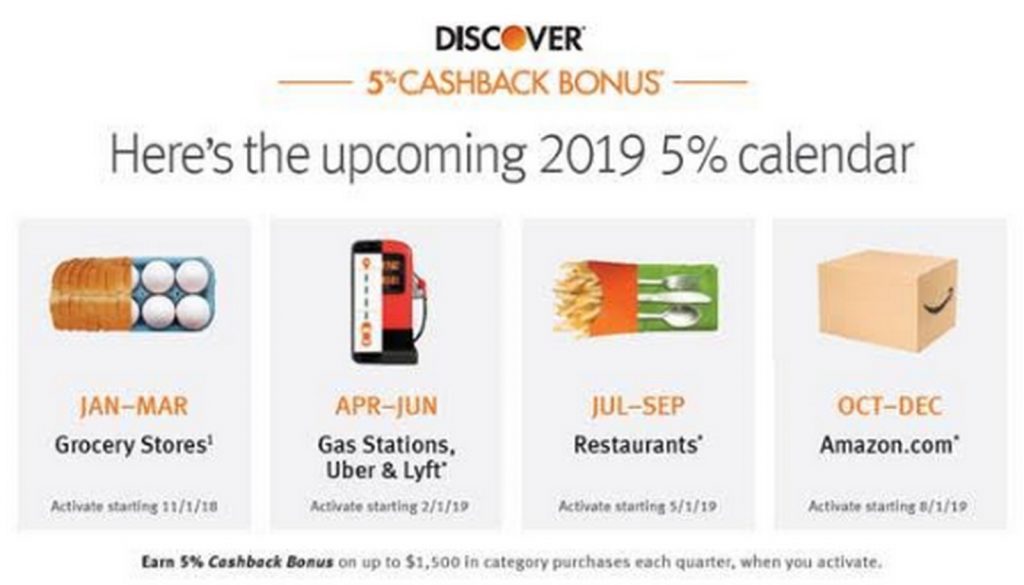 Looks like MSing at Wal Mart has taken another beating…Another aspect of the hobby. Of course there will be the brave few who are still raking it in. But what is your time worth? You can be like me, spend hours to produce a quality blog helping people, whine about how you do not make minimum wage and then get beat up for it. Lol
And I leave you with this…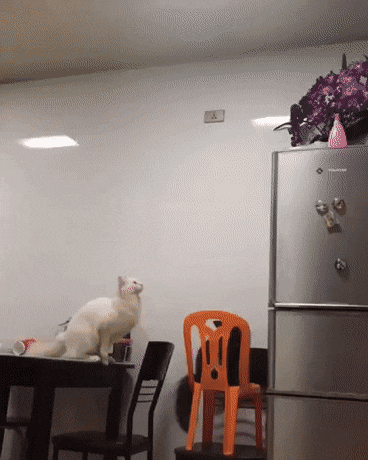 TBB
travelbloggerbuzz@gmail.com
Follow TBB on Twitter @FlyerTalkerinA2.
You can subscribe to TBB below, winners only!
Opinions expressed here are author's alone, not those of any bank, credit card issuer, hotel, airline, or other entity. This content has not been reviewed, approved or otherwise endorsed by any of the entities included within the post.