Another TBB post featuring the most eclectic links around the web such as the coolest hotel bars, Elon Twitter master, collecting bodies in Bucha, Bilt Rewards expose, more on JetBlue trying to buy Spirit, retirees living on cruise ships, inflation increasing along with home prices and interest rates, war got weird, how Russia could end, world's military budgets visual, ivermectin does not work, playing basketball with MS, weird cats, baobab trees, more Hyatt properties are on the way and a lot more! Enjoy your weekend.
TBB Blog Mission: To Educate. Entertain. Inspire. In That Order!
Support TBB by applying for CREDIT CARDS or visiting our

LINKS

or Donate

You like my blog? Send a link to someone please!
TRAVEL
Not a single travel expert predicted this: JetBlue Makes $3.6 Billion Counterbid for Spirit Airlines. No idea if this will happen…one thing is certain, JetBlue's offer is FAR superior to Frontier's! Another point I want to make is: I have not seen an airline start out so great and then just dropping in, well, everything, looking at you JetBlue. Update: This from the experts at Cranky Flier: JetBlue Twists Itself in Knots Trying to Create a Rationale for Buying Spirit. Love how the article ends: "Spirit is an airline that works. JetBlue is one that sits in the middle and works in its limited geography… but going beyond that is tough. Now, JetBlue wants to take Spirit and create a larger airline that works worse."
The 21 Coolest Hotel Bars in the World. Not that I am into drinking. Actually, I have not had any alcohol all of 2022! I don't want it to affect my running and looking so sexy. 🙂 Anyway, what is your favorite hotel bar?
I wonder how many of these people got Covid already…Meet the Retirees Who Live on Cruise Ships. Not my cup of tea but very interesting nonetheless.
Angel Falls, in Venezuela, now shows up to 3 waterfalls!
PERSONAL FINANCE
We have seen crazy things happen in the last several years. So, expect the unexpected! Can Home Prices and Interest Rates Soar at the Same Time?  Rising mortgage rates are supposed to cool house prices. But this time could be different. House down the street went up for sale on April 1, sign changed to "Sale Pending" on April 3 so there you go I guess…
Good advice here again: Misleading Ourselves.
Investing can be maddening. Stocks that look like they're going up can end up falling, while investments that look like they're headed for the dustbin can suddenly bounce back. This leaves investors in a difficult position—because the right thing to do often feels wrong.
1. Don't equate price with quality. [To young investors: You want BAD bear markets now!]
2. Don't look back. [Don't waste ANY mental bandwidth asking questions such as: "what if I had bought XYZ stock at that rock bottom price?", etc.]
3. Don't put the tax cart before the investment horse. [At the same time, don't do stupid tax moves ok?]
4. Don't worry about IRA distributions. [It is a good problem to have, be grateful, you 'll be all right…if you did things right over decades that is]
Elon Musk is the biggest troll ever. 9.2% and the Master of Twitter.  I guess this is what happens when you have too much money and, I guess, free time to spend on Twitter, yikes! Article gets into details regarding Elon's fights with the SEC. I think the guy is nuts. I do have a small play brokerage account and I do hold Twitter stock which is now shockingly worth more than what I bought it for. And no, I had no idea that Elon will be buying so much of it! I wish he would have left the company alone to continue to…slowly make progress after co founder Jack left. Well, grab your popcorn I guess…
UKRAINE WAR
This has some interesting thoughts about how wars are evolving. With the aid of technology of course. War got weird.
But the Ukraine war is also showing how recent technological advances have changed the nature of human conflict. In the 70s and 80s, innovation largely shifted from "atoms" to "bits" — our jet engines and rockets and vehicles are only a little better than they were back then, but our sensors and communication networks and information processing tools are vastly better. Recent wars had given us hints about the battlefield effects of the IT revolution — precision-guided munitions in Iraq and Syria, cyber-harassment of Iran's nuclear program, drones triumphing over armor in the Armenia-Azerbaijan war, ISIS' propaganda videos, and so on. But the sheer intensity of the clash in Ukraine, and the direct contest between U.S. and Russian technology, gives us a much clearer picture. And as always with technological revolutions, it's deeply weird.
But if drones have made the battlefield marginally more dangerous for armored vehicles, portable anti-tank weapons have been an absolute game-changer. Antitank guided missiles like the U.S.-made Javelin can kill armored vehicles at a range of more than 2 km, while lighter weapons like the British/Swedish NLAW are useful at shorter ranges.
Fascinating interview: Is This How Russia Ends? Must read. Hope he is not right…on the nuclear strike that is. And I am not sure with the conclusion below…but, after what we have all seen recently, nothing is off the table anymore!
The Russian Federation is a truncated empire, waging its last big imperial war, which it will eventually lose. I don't know what kind of devastation it will wreak on the world before it does, but it will lose. It may lose its last great imperial war the same way Germany lost theirs after devastating the whole world. When it does, the empire will break up. I think there will be a State of Moscow and a State of St. Petersburg. I think dozens of countries will end up existing on the largest landmass in the world.
Have you ever read an article and just felt your stomach turn? Collecting Bodies in Bucha. You will after reading this article like I did. And this is an archived link to the article. Warning: The pictures contain strong gross bloody images, Europe in 2022…unbelievable, thanks Putin!
She found her husband supine in their back yard, beside a wood pile. I'd arrived there a few minutes earlier, with a photographer. Sergey wore a sheepskin-and-leather jacket; a T-shirt was draped over his face. Havryliuk's brother, Roman, lay a few feet away. So did a third man, whom she didn't know. All three had been shot in the head. When Havryliuk lifted the T-shirt over Sergey's face, she found that a bullet had pierced his right eye, leaving a gaping hole. She said nothing, but quickly put back the T-shirt. Leaving the yard, she said matter-of-factly, to a friend who'd accompanied her, "My hands are trembling."
I have been trying to post this link for a while so I am sticking it in this section because it is my own blog without advertisers so I can do whatever the hell I want! 🙂  A Visual Guide to the World's Military Budgets.
COVID-19
I had my second booster. I went with Moderna after my first three shots were with Pfizer. At my nearby Walgreens. Other than a sore arm, no side effects at all. It had been six months since the first booster.
There is another wave but it appears in the US we have been escaping it. This darn virus continues to surprise us. Locally, here in Ann Arbor, Michigan, it appears we have our own mini wave with cases going up four to five times! I think it has to do with so many of us with international connections (and travel).
On another note, please don't listen to idiots, put that Ivermectin down!
Ivermectin: the largest randomized, double-blind trial yet conducted, with early treatment, indicates there is no difference compared with placebo. It doesn't work. Period.
ODDZ & ENDZ
Years ago I posted a disturbing story about a dude who moved in to his daughter's dorm room and proceeded to abuse her friends.  Blog reader Chris alerted me to this new development: A dad who moved into his daughter's dorm room is convicted of abusing her friends. What he managed to do was horrific! Justice prevailed, I hope this guy gets locked up for life!
What an amazing story, I had no idea you can do all these things while having MS! The unstoppable drive of Chris Wright, the first NBA player with MS.
Unbelievable story! How Did a Man Survive Alone at the Bottom of the Ocean for Three Days in a Sunken Ship?
Amazing trees! Photographer is Documenting Ancient Baobab Trees Before They All Disappear.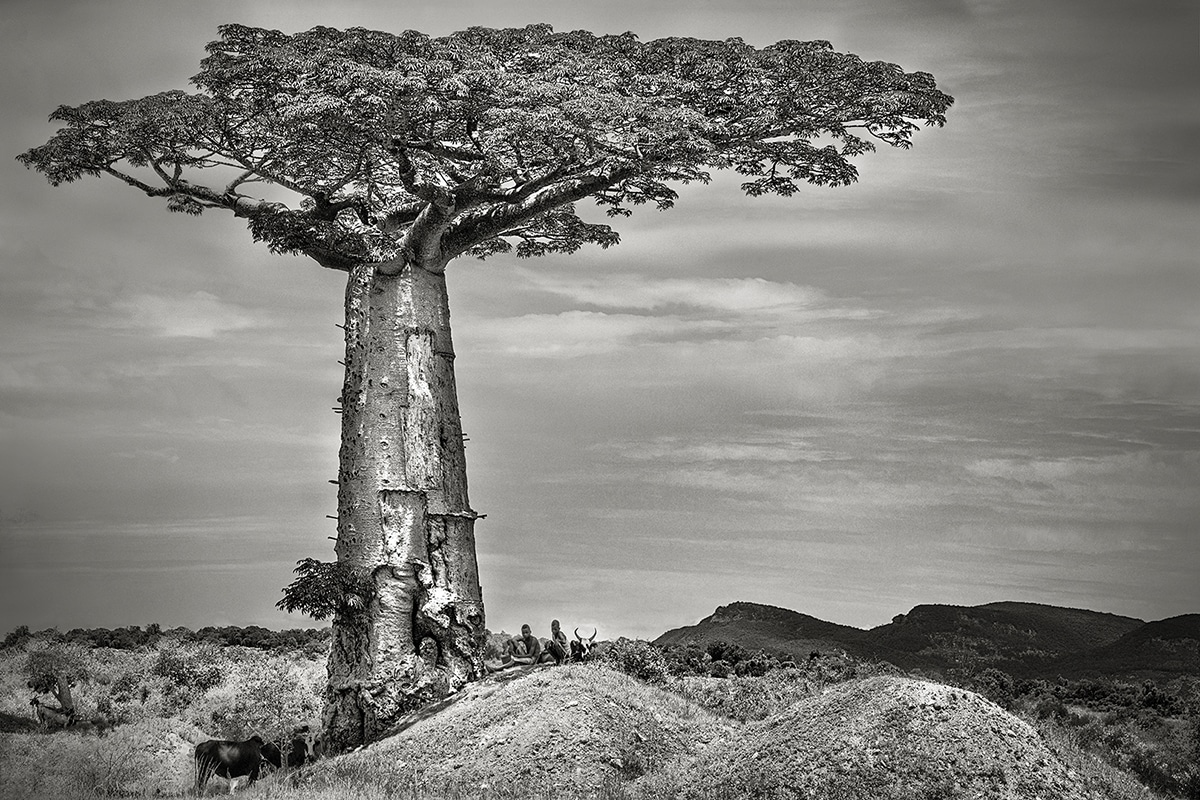 Cats are weird….

MILES & POINTS
HOT CREDIT CARD OFFERS: 75k CHASE Business Hyatt,  75k Capital One Venture X, 75k CHASE Ink Cash, 75k CHASE Ink Unlimited, 100k CHASE Ink Business Preferred, 80k CHASE Sapphire Preferred, 50k CHASE Sapphire Reserve, 60k CITI Premier, 20k CHASE Freedom Flex. up to 30k CHASE Freedom Unlimited, 70k CHASE United Explorer, 3 FREE Nights with Chase Bonvoy Boundless, 60k BANK OF AMERICA Alaska Airlines Business, 20k CITI Custom Cash, and many more, including many AmericanExpress cards, including Delta, Marriott and Hilton cards! Please check out my Affiliate links. Terms apply to American Express benefits and offers. Visit americanexpress.com to learn more.

If you do not see a credit card with my affiliate links, perhaps I could refer you? Contact me!
This section is about my hobby addiction of collecting frequent flyer miles and hotel points since the early 1990's! Feel free to skip this section and parts of the next one if this is not for you.
Newbies: The BEST thing you can do to improve your finances is to pay off all your credit cards, PERIOD. The best by far! If you carry any credit card balances, you should stop reading right now and go out and work your ass off to reduce them and pay them off AS SOON AS POSSIBLE. If you have a spending problem, you MUST leave the plastic at home ok? Also, find a few bloggers you trust who do NOT try to sell you EVERY day like so many in this "hobby". Because the bloggers you have been reading are most likely NOT looking out for your best interest! Let's move on…or, better, move to the next section below.
The big news in this space was that Hyatt Adds 7 New All Inclusive Brands, 100+ Properties Coming. I guess it is good that Hyatt is expanding its footprint. But all these all inclusive properties now come with its own award chart too. Update: Here come another 7 Hyatt Club Vacation properties too.
Chase recently raised the signup bonus for the United Explorer card to 70,000 United Miles. The annual fee of $95 is waived for the first year. Earn 60,000 miles after $3,000 spend in the first three months and an additional 10,000 miles when your spend totals $6,000 in the first six months. Again, do NOT even attempt this if you carry credit card debt or you have "spending control" issues! If you are responsible and know what you are doing, please consider applying for the card with my Credit Card links. Ask me or comment if you have any questions.
In general, I do not recommend Marriott Bonvoy travel rewards credit cards. Because, simply, there are better frequent guest programs out there and just better signup bonuses of more valuable "currencies". But Chase again changed some offers that may interest you:
Marriott Bonvoy BusinessAmex now offers 100,000 Bonvoy points after spending $5,000 after the first three months. And the more interesting one is the Marriott Bonvoy Boundless card offering 3 FREE nights (valued in up to 50,000 points each after spending $3,000 in the first three months). Sometime last year Chase offered the Boundless card with 5 FREE nights and I regret I did not go for it at that time, oh well. Both cards are available with my links, they ARE there but may require some clicking around. If you are new to this game, these are definitely not the cards you want to start with, unless for some weird reason you are a Bonvoy fan…
Chase keeps doing these targeted spending offers with its cards: Chase Q2 Spending Offers Live: Avios, IHG, Hyatt, Marriott, Southwest and United all targeted.
I canceled this card a few years ago because I saw the writing on the wall, so the news was not shocking: U.S. Bank Radisson Rewards Cards To Be Converted To Other U.S. Bank Cards.
There are a lot of Amex Membership Rewards transfer point bonuses going on right now. The 40% bonus to British Airways Avios sure looks pretty juicy and…I am thinking about it. Not as hard because I still have a lot of Avios…due to not spending any because…Covid. 🙁
Every time Delta Airlines does something positive…the company ALWAYS takes it away in another way. So, goodbye to this "sweet" spot: Ouch: Delta Massively Devalues Partner Award Travel To Israel.
BLOG BUZZ
We are now entering BLOG BUZZ, a section for advanced hobbyists and veterans of this fast imploding hobby and also a section where I go on and on about some stuff that happens in my life because it helps me feel better about myself.
MUST read: Bilt Rewards Review (Be Careful Who You Trust). I recently ranted about this card last week and my main beef with it is this:
The Bilt coverage is very disproportionately positive in relation to the value of the card and unfortunately most of the worst offenders are media outlets who have been VERY positively enriched by Bilt but have chosen not to disclose that fact (the details- some of which are shocking are outlined below.)
I could go on and excerpt the hell out of this post but…I am running out of time. Because I am extremely busy and do have a day job that pays the bills that feeds my family. And no, I don' t have any Bilt referrals to sell you and no, nobody invites me to parties to wine and dine me so I can "review" their product (which always ends up in recommending it because $$$$). Check out the comments for lol material from the status quo affiliate pumping defenders…
ANA is doing elite status matches, if you have elite status with American, Delta or Japan airlines that is.
April 24 Marathon is coming up fast, training continues to go well. Last Sunday I had a 20 mile run and this Sunday I have a timed 10 mile run at the pace I am shooting to hit my time goal. Hope I stay healthy!
Spring is coming!
Let me leave you with this…
Thank you for reading my blog. If you enjoy it please pass it on to a family member or friend, thank you!
Some of the links are behind a paywall. You can try to read them using Archive.is. Or use 12ft Ladder. Or the Firefox browser.
TBB
travelbloggerbuzz@gmail.com
Follow TBB on Twitter @FlyerTalkerinA2.
You can subscribe to TBB below, winners only!
Opinions expressed here are author's alone, not those of any bank, credit card issuer, hotel, airline, or other entity. This content has not been reviewed, approved or otherwise endorsed by any of the entities included within the post.