We bring you the exciting development with Double Cash Rewards, learn all about Greenland soccer, how to check monthly Bonvoy Rewards rates, how the Laredo serial killer was arrested, look at some beautiful Soviet metro stations, go up high in Hypoxia city in Peru, follow up on the Havana sonic waves attack incident, nuns are getting wiped out, scream at you to diversify, storm Area 51, learn how different generations use social media and lots more!
TBB Blog Mission: To Educate. Entertain. Inspire. In That Order!
Support TBB by applying for CREDIT CARDS and visiting our

LINKS

!
You like my blog? Send a link to someone please!
Welcome back from what was officially the last weekend of the summer!
Yours truly, who has not sold out and is not part of any network, not accepting any ads and only accountable to you…well, I am instituting some changes which I have outlined here and here and here! These are pretty significant changes in my opinion and, as always, all blogs evolve. The thing is, this blog is evolving to mimic…Mile Nerd. Oh, the headlines go too, they said they are good for SEO, I ain't got time for dat either!
In other words, my blog is evolving to be nimbler, even more eclectic, even more positive and more personal. And soon posting even less. If conversions reach double digits I may change my mind lol.
So, lets get started. Thank you to all the readers who went out of their way to support the blog over the years, if it was not for you I would sure be gone by now! Nope, I would not have gone on to work for The Points Guy, I respect myself too much to do that.
I am surprised that Citi is indeed going ahead with allowing Double Cash cardholders to exchange their cash rewards to Thank You Points. I did not think they would go ahead with it. And now I think this is not going to last. I guess time will tell. I am no thought leader with this stuff you guys, just an old timer whose eyes have seen a lot in this "hobby". Update: Only with a Citi Premier or Prestige card it makes sense!
From the bloggers I respect (there are not that many out there!) who continues to do his thing: How to check Marriott Bonvoy Rewards rates each night in monthly view.
IHG Rewards, imitating the Hyatt strategy to partner with smaller luxury hotel brands, has inked a deal to add about 500 luxury hotels in its portfolio. The exclusive partnership will be with the UK brand Mr & Mrs Smith. Luxury hotels available with IHG Rewards points will be doubled! You know, you can have the IHG Rewards Visa cards with my links if you want, thanks!
The 178 year old British travel agency Thomas Cook went bankrupt yesterday. Sadly, Greek tourism relied heavily on it and there are now 50,000 customers stranded in Greece to be repatriated/bailed out by the British Civil Aviation Authority. Yeah, you can blame Brexit partly for that too.
You can earn 10% cash back on more than 250 stores if you start your online shopping with an account you open (in case you are the rare human who has not yet) with this —–> Ebates/Rakuten <—— Referral Link.
I loved this article: Soccer at the Edge of the World. I think it is a must read if you like to read about Greenland and soccer over there. Too bad the place is not for sale lol. And the pictures are wonderful! Just wait for it now to appear in The Points Guy with 64 credit card affiliate links in it, smh.
I have posted before about this gold mining town in Peru that is located at an elevation of 5,100 meters. The place looks like the icy version of hell! Scientists are now studying how low oxygen levels ravage the body. Hypoxia City. Enjoy!
A follow up post on that weird incident in Havana and Beijing where American embassy personnel were supposedly targeted with a sonic wave type weapon. It all sounded pretty scary. But doubts soon started. And now this from BBC: Cuba's 'sonic weapon' may have been mosquito gas. Amazing!
Interesting answers in this Twitter thread: "What advice seems obviously right, is relatively easy to follow, and is usually ignored?"
Nuns and monasteries are going down you guys! It's like Blockbuster video stores, it is only a matter of time! Germany's Vanishing Monasteries.
Well, the storming of Area 51 was a dud. But if you want to learn more about it: Area 51 and aliens: the myth, the meme, and the strange reality, explained.
I love Texas Monthly, they do a hell of a job in reporting, wow! Here is another great one: The Hunt for the Serial Killer of Laredo. Very chilling, this dude obviously went wrong somewhere…
For your personal finance fix, this is a great read: Timely Reminder. It is a reminder why you need to diversify your investment portfolio. "Diversification isn't just a defense against our own lack of clairvoyance. It's also a way to buy ourselves a little more patience, so we're more likely to stick with the laggards—and be there to make money when they finally return to favor." Especially in this crazy economic environment with a strong economy and the US President bulling the Federal Reserve folks to lower interest rates…it's just nuts!
Love the photos of these Soviet Metro Stations!
Some great summary takeaways in this one: Visualizing Social Media Use by Generation.
My longest run ever. I had trouble making it back to my car at the end lol. I need to change my mindset that I am just going to finish my first full marathon in Detroit on October 20…but running another 8.2 miles just seems soooo out of reach at this point.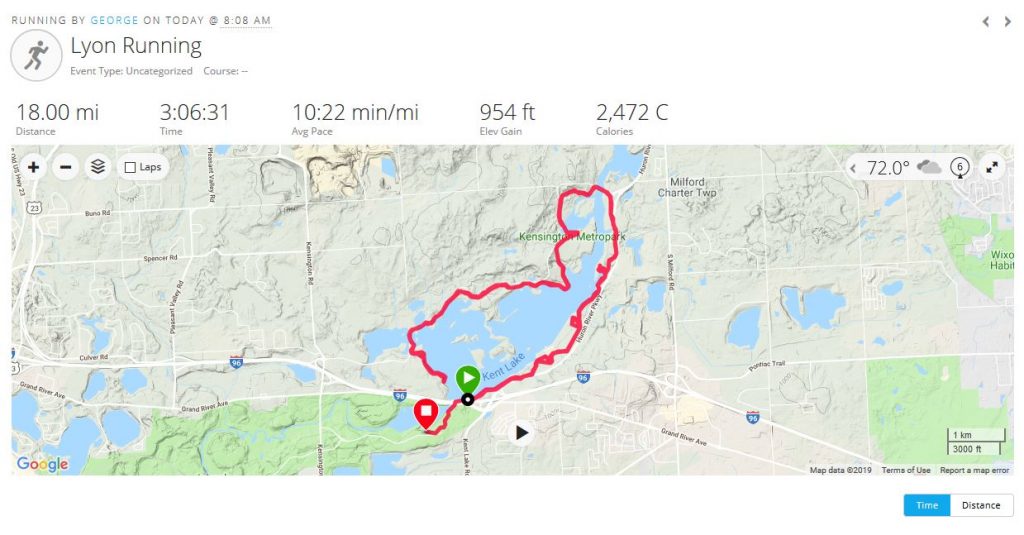 Do I sound bitter on the new direction of the blog? Probably. After almost seven years blogging away here it finally dawned on me (ok, I am slow at times and very stubborn) that I should be doing other things with my time. Maybe do more marathons. Write more for the Wall Street Journal. Or make more money helping more people instead of losing money here (never mind the fact that I was never paid more than minimum wage for the time I spent here fulfilling the blog mission!). Of course, the new bank restrictions have played a huge role in not having many of you supporting the blog with credit card conversions. You add this fact with the complete lack of interest in doing marketing things (clickbait, shocking videos, being friendly to big bloggers so they scratch my back too, and other ridiculous things, etc) to increase the readership of the blog and you come to the conclusion SO MANY other bloggers have come to. That this is not worth it. So, as always, enjoy it a little more. Today's blog post may be near the old standards but going forward it is likely not going to be. The question remains: do I slide down to oblivion or just get there fast and stop hoping that magically things reverse themselves. I blame The Points Guy of course for ruining this hobby by making it a huge business. And the darn US economy that has not seen a recession for so long (so banks will loosen their underwriting standards for a change!). Even Ingy and Ramsey have abandoned me…if they just came back and remember the good old times we had together here 😉
Chase is taking forever to send the darn credit cards they approve you for these days, WTF!
And I leave you with this…Fight for a great cause!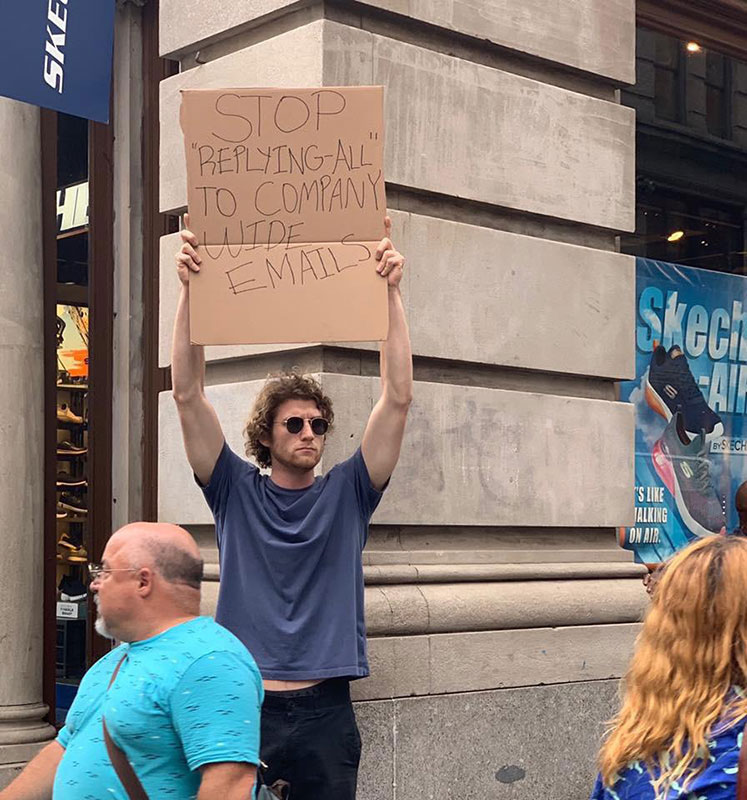 TBB
travelbloggerbuzz@gmail.com
Follow TBB on Twitter @FlyerTalkerinA2.
You can subscribe to TBB below, winners only!
Opinions expressed here are author's alone, not those of any bank, credit card issuer, hotel, airline, or other entity. This content has not been reviewed, approved or otherwise endorsed by any of the entities included within the post.