We add another tool in our arsenal appropriately titled Economical Excursionists Travel Tools, learn (huh!) of new higher offers for the New Chase Ink Cash & Ink Plus & new bank "Policies", play with Award Mapper & Hotel Hustle, not have massages at Delta Spas because we don't want to give them any more money, travel to North Korea, eat some Icelandic cuisine, and look at the Pope fighting the winds and more!
TBB Blog Mission: To Entertain. Educate. Inspire. In That Order!
You can support TBB by shopping with our AMAZON AFFILIATE LINK or click on the Amazon Banner on the right side, thank YOU!
New innovation at TBB. As you know, I have recently changed the way I do these Buzz posts. I prepare drafts in advance with non miles/points entries and then I just add all the important miles/points related stuff of the previous day (weekend—>Monday post). I think it works pretty good, for me at least. That means that some awesome travel/oddball/personal finance/awesome pics you may have seen may appear…later as I slot it in to its proper day draft. Now, lets get back to what you come here for. We have some excellent stuff to talk about in the crazy miles/points world.
Carrie at Freakin Flyers now makes it three TBB mentions, wow! She wrote a post about "the tool that no one knows about, but everyone should bookmark". After initially seeing the headline I thought how clever and there is no way something exists that I do not know, hehe. But I was intrigued anyway…and she is right! You need to read her post and then you should bookmark this site cleverly titled Economical Excursionists Travel Tools. Update: The tool is in the process of rebranding to FlyerMiler and enhancements are coming too! I sure did and added it to my arsenal of phenomenal travel hacking tools because, you know, I am a hopeless addict about stuff like that. You are welcome and thank her. I think maybe that is where Drew's mojo went #beingjudgey #badjoke  🙂
Free Hilton Silver and easy Gold by Mile Nerd.
The first blogger out with the news that something is happening with Chase was Out and Out with "Chase is cracking down on churners". The fine print T & C's has changed folks. Read it. And when you read it elsewhere (Titans) tell them TBB told you it appeared here first. As you know, I tried to get my wife a Chase Sapphire Preferred card recently and was shut down even after my amazing arguments for it…As I remember now, the rep had mentioned the "history" and the "pattern". Ouch. Our species is facing a grave danger. Will we a few years from now be collecting robot dolls or selfie sticks or something? When will the nightmare end? We are getting hit from all sides!
Oh, let me guess you may have heard from some blogger that Chase is out with new higher offers for the Ink Cash card (30k instead of 20k) and the Chase Ink Plus card (60k from 50k). Titans stay silent until they get their hands on the affiliate links and then BANG BANG BANG start pumping again (does it EVER stop?). But us churners are pretty much shut out of this game now so…what is left for the Titan pumpers to pump at? Newwwwwwwbiiiiiiiieeeees! Everyone searching for newbies to pump to and get them to click on these lucrative credit card links!
For the record, all these higher offers are at the TBB Credit Cards link above. You can click on the creditcardsdotcom link/banner, click on "Card Type", click on "Chase" and voila! Thank you. Thank you reader S who was first with his wife to get the BA Visa 100k cards here!
Here is a post about the Chase Ink and Chase Ink Plus higher offers at Doctor of Credit. Ok, enough about this stuff. I feel dirty already implying I want you to click on my links (I do! Because I am not a communist lol).
The Free-quent Flyer has some fun with Award Mapper and Hotel Hustle. I have both bookmarked and I find myself using Award Mapper first and it usually suffices for my simple needs. I think Hotel Hustle had a great start but has now added so many bells and whistles (and ads!) that I don't use it if I don't have to. And I don't usually. Certainly both great tools for the arsenal of a true travel hacker like us 🙂
British Airways has some bonus Avios miles promotion for transatlantic flights, you can register HERE. Yes, you can get some extra miles for economy class flights too!
Delta is building three airport spas for its employees! Hey, we can hammer Delta for what it has done to us hackers but they are killing it profits wise! I am certain this will be used by some Titans to sell some Delta Amex credit cards again #notfair #itiswhatitis #suckitToto
What I learned after spending a surreal few days as a Western tourist in North Korea. Very interesting account…
Zen and the art of Icelandic cuisine at Roads & Kingdoms. Wonderful piece!
The Bad Dream That Hasn't Ended by Susan Shain. One of the most moving blog posts about losing a loved one I have read, so eloquent, wow! "I don't need you to pity me; I just need you to listen. To remember that life can change in an instant. To hug people more often. To stop assuming you'll have time. To never wait to do what makes your heart sing."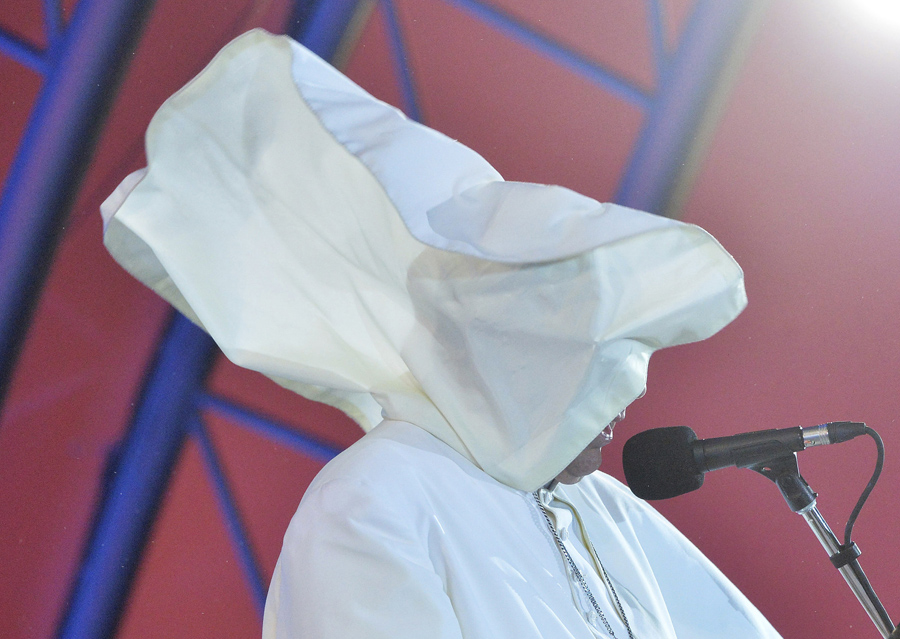 How countries spend their money. Very interesting.
Triple Creek Ranch in Montana was at the top of the 30 best hotels. Really?
And I leave you with…
Thank you for making TBB a part of your life, I am honored!
Blogging can be insanely time consuming sometimes. Help bloggers you appreciate & make a positive difference in your life by spreading the word about their blogs, emailing and commenting and using their few $$ links. Thank you.