We bring you blog posts about how the Frequent Flyer Programs Died in 2019, Avios Secrets that will not stay secret for long, a must read gem article about Market & Investing Rules, AA Shutdowns, more awesome Greek islands, a reflective post about New Year resolutions from Mile Nerd, best new Europe airline routes, an Amtrak promo, do the Caesars/Wyndham go around trick, best aviation photography, all the dead airlines of 2019, a revealing image about the Top 1%, an article about the necessity to save for tomorrow but not doing it to the point of stabbing yourselves today, a sad tale of how a vet got scammed from a dating site, learn about the sport of flycasting and its unlikely teenager world champ, another vet my age goes to Yale with student snowflakes and a buzzing Blog Buzz section…This is a long post today after unloading several posts about 2019/2010s Best of Lists, I hope you enjoyed them all.
TBB Blog Mission: To Educate. Entertain. Inspire. In That Order!
Support TBB by applying for CREDIT CARDS and visiting our

LINKS

!
You like my blog? Send a link to someone please!
MILES & POINTS
Your must read post is this one: 2019: The Year That Major US Frequent Flyer Programs Died. I agree, sad!
When these come up…look for award space to burn some of your miles! The Best New Airline Routes to Europe in 2020.
The World of Hyatt card now gives 50,000 Hyatt points as a signup bonus. For a while it used to be 60,000 points and I have no idea if the higher bonus will (ever) return. All three adult members of my household recently got it and somehow all the points ended up in my own account and I recently burned 75k of them for three glorious nights at the Cancun Hyatt Zilara. And oh yeah, it is available with my links, maybe your second cousin is under 5/24, thanks! 🙂 The Card That Jump Starts Your Path to Hyatt Elite Status.
The one and only Mile Nerd with his once a month post, this one on New Year Resolutions. These posts don't have much to do with miles and points anymore but due to MN's history I am adding it to this section.
If you use Amtrak trains in the East Coast register for this promotion: Take three roundtrips on Acela or Northeast Regional between January 2 and February 29, 2020 to earn one free roundtrip to take this summer.
They probably won't be secrets for much longer lol: Seven Avios Secrets You Probably Don't Know.
Yeah, I did this again. I can't believe it is not killed yet! This post has clear instructions: Time to Re-Match Caesars to Wyndham Diamond, and Here's How.
TRAVEL
All the airlines we lost in 2019.
Andy's Travel Blog: My 2019 Aviation Photography Year in Review.
Some of these I had not even heard of! 20 Alternative Greek Islands to Visit in 2020.
PERSONAL FINANCE
This is a MUST read! 20 Rules for Markets and Investing. This would have been a BestOfWeb selection, no doubt!
Yeah, we must always find a balance between living for today vs saving for tomorrow. Eyes Forward.
Ladies and gentlemen, flipping through the Journal of Accountancy I saw this and sharing it with you: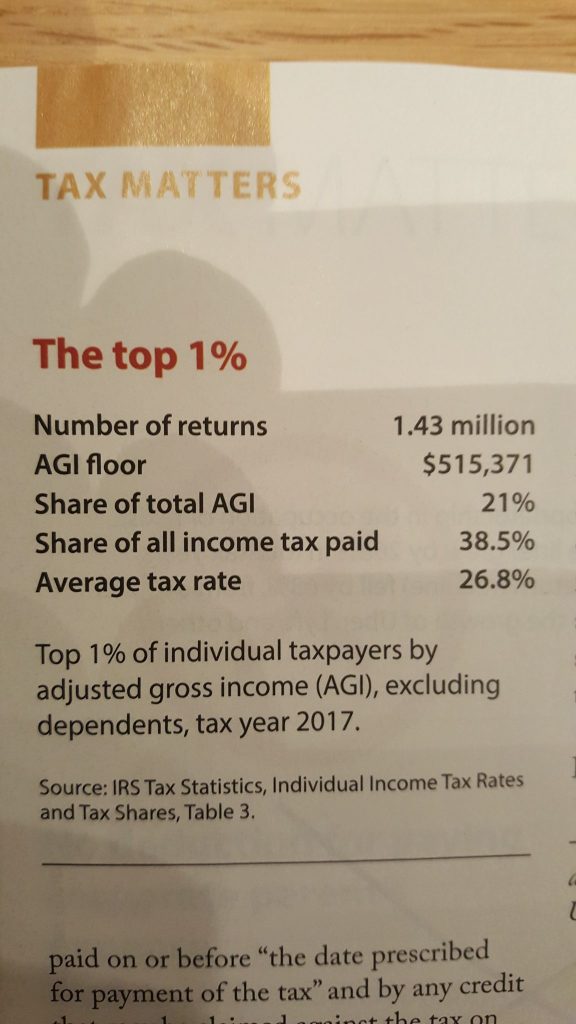 ODDZ & ENDZ
What a sad tragic story involving a scammer and a troubled vet who ended up killing himself after getting scammed. The War Vet, the Dating Site, and the Phone Call from Hell. If this does not piss you off, I don't know what will! Maybe the fact that Mexico never paid for building the phucking wall at the border? Sad lol.
I had no idea Fly-Casting was a thing. Like a sport. And the Micheal Jordan of the sport is…a teenager! The World Champ of Fly-Casting Just Wants to be a Teen. I could be pounding you with "69 reasons I love the Chase Sapphire Preferred credit card" type posts you guys but I don't!
A Navy SEAL, now 52 years old, goes to Yale and, in a way, I found this uplifting and encouraging for the future: My Semester With the Snowflakes.
Lets keep it positive: More and more people are gaining access to electricity.
BLOG BUZZ
We are now entering BLOG BUZZ, a section for advanced hobbyists and veterans of this fast imploding hobby and also a section where I go on and on about some stuff that happens in my life because it helps me feel better about myself.
God Save The Points maybe should not hold himself out like this: "…I'm not selling to the scum that is TPG or their billion dollar parent company."
Who needs RATs like the ones at Amex (RAT=Rewards Abuse Team) when American Airlines can go at it alone huh? What is American Airlines Thinking? Account Shutdowns Meet Sky-High Award Prices.
Dang it, it is spreading, will they leave us alone to travel hack on their dime? 🙂 Popular Bank Sending Out Shutdown Letters for Avianca Card.
After so many cases of thieves stealing IHG Rewards points, finally, at last, hooray! IHG Now Allows You To Use A Secure Password, Replacing 4 digit PIN. It is pretty remarkable that this company allowed the use of a 4 digit PIN for so long, wow!
How I hacked my way to two of NYC Manhattan's awesome luxury hotels.
Thanks to Ricardo for the info on University of Michigan Ross Business School and Machu Picchu in the comments from some days ago, I got it. Daughter now is on scholarship hunt, for every dollar we do not pay to UofM…she gets to keep as I will make a deposit to her online savings account…she is very motivated now 🙂
Question: So I use the Amazon Affiliates program (thanks for using my Amazon link!) and a relative in New York City told me they do all of the Amazon shopping using its app. Which leads to: How can I have them use my link INSIDE the app so I can get some crumbs for their shopping? Is it even possible?
I had no idea this could be done with Award Wallet. There is always something new to learn in this, cough, hobby: How to View or Hide AwardWallet Airline Credits, Dining Credits & Hotel Free Night Certificates.
Son got targeted for Alaska Airlines MVP status for all of 2020. The privileges of working for a large corporation with big travel budget…as he is looking to do some pretty good amount of travel this year. He missed the email last year about free United elite status! I told him to not ever allow this to happen again lol. Any Alaska Airlines MVP meaningful matching we should think about?
Thanks for the support for the past 7 + years. No idea how much longer so keep checking here I guess…Super busy week for me, may take this Wednesday off #maybe #weshallsee
Been a while since I shared a music recommendation. One of the very few TV shows I watch is Saturday Night Live. I record it and then catch it when I find some time. And this performance by Lizzo blew me away, wow!
And I leave you with this…From the TBB familia, we keep it serious wishing you all an awesome 2020!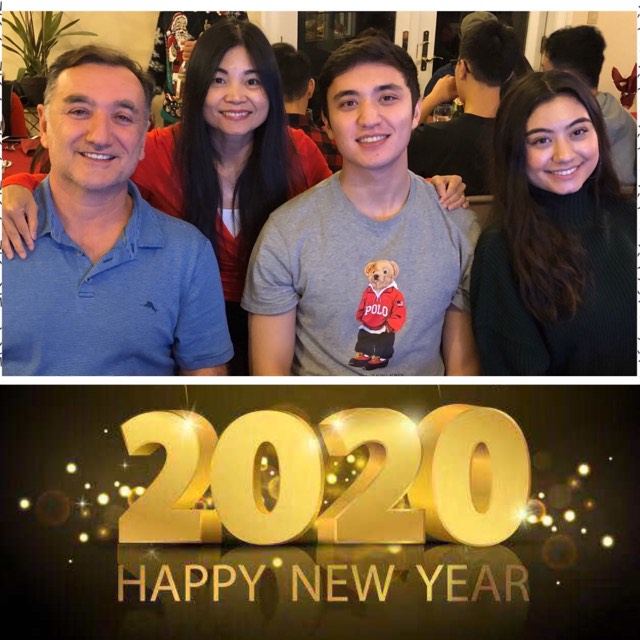 TBB
travelbloggerbuzz@gmail.com
Follow TBB on Twitter @FlyerTalkerinA2.
You can subscribe to TBB below, winners only!
Opinions expressed here are author's alone, not those of any bank, credit card issuer, hotel, airline, or other entity. This content has not been reviewed, approved or otherwise endorsed by any of the entities included within the post.