We show you hot to get bumped, learn about Internet mail-order brides, how Hilton sizzles, visit stunning libraries, ponder about high annual fee cards, look at Magnum photos, meet WolframAlpha, travel to underrated national monuments, laugh at a super hilarious TV local interview collection and much more stuff, all without integrity lol.
TBB Blog Mission: To Entertain. Educate. Inspire. In That Order!
If you like reading my blog, please pass the link on to someone you care about. If you don't like reading my blog, go do something useful with your life, WTF is wrong with you!
Hilton recently had a spinoff of its real estate and timeshare business and the first quarterly results as a light asset entity were pretty good. Oh, and they are going ahead with five new brands. Whatever…
For newbies: There are many reasons to get bumped from a flight, a flight attendant explains.
America's most underrated national monuments. Some really nice places! An AFAR list.
70 years of Magnum photos in New York. Incredible body of work!
WolframAlpha. A computational knowledge engine. Pretty cool. I searched "ann arbor vs larissa" and got a nice comparison of the two cities that are almost the same in population! (HT: PFD)
Internet Mail-Order Brides. The latest development, what you see will shock you 🙂
Funniest local interviews of 2016. Yeah, long video 13:12 of non-stop LOLing. Guaranteed! "And everything like that"… I swear, this is pure gold!
Your personal finance fix of the day: Even a genius can get suckered. Yep, even Isaac Newton lost his ass. Don't get suckered (easy to say!). Every day I come across so many "experts" who think they are true market geniuses…
19 of the most stunning libraries in the US. Stunning indeed. Like my blog #kidding
Mapped: What every country in the world is best at doing. Greece: Cheese Eaters (WTF!), Egypt: Heavy Women (how mean!), Libya: Fat Kids (heartless sobs!)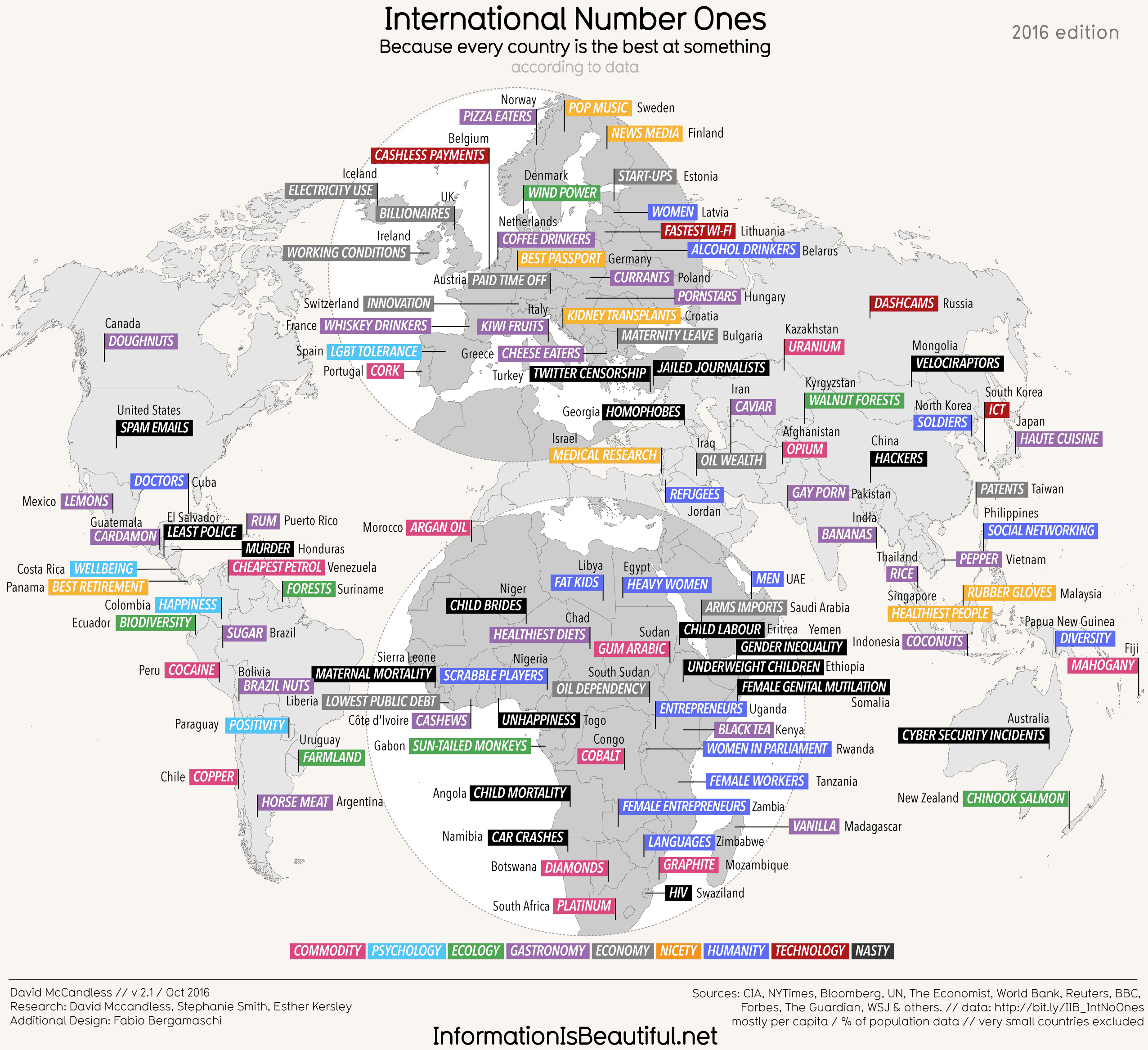 BLOG BUZZ
This section is for advanced level hobbyists and veteran blog readers & personal rants & stuff
Good questions to ponder about high annual fee credit cards. Of course, bloggers who sell them will find myriad ways to sell them to anyone who can get approved! Not me…and it shows #sad.
Isn't it just amazing when some unimportant piece of news comes out and credit card salesmen bloggers get so excited about it and can't wait to tell us and sell their shit. You name it: 2 free drinks if you have Amex Delta cards, transfer bonuses to an airline (Jet Blue now!), a targeted deal comes out and Points, Miles & Martinis never says no to ANY affiliate link they can grab (Samsonite too!), stupid Daily Getaway "deals", etc, etc. Every Day! Don't get me started on the never ending "Buy miles/points" posts where each time you click on the link the blogger benefits (anyone knows how long the cookie lasts?). And then we have Rene blogging about stuff like "pulling cards"…whatever man. Take a look at a portion of selected "gems" from just yesterday!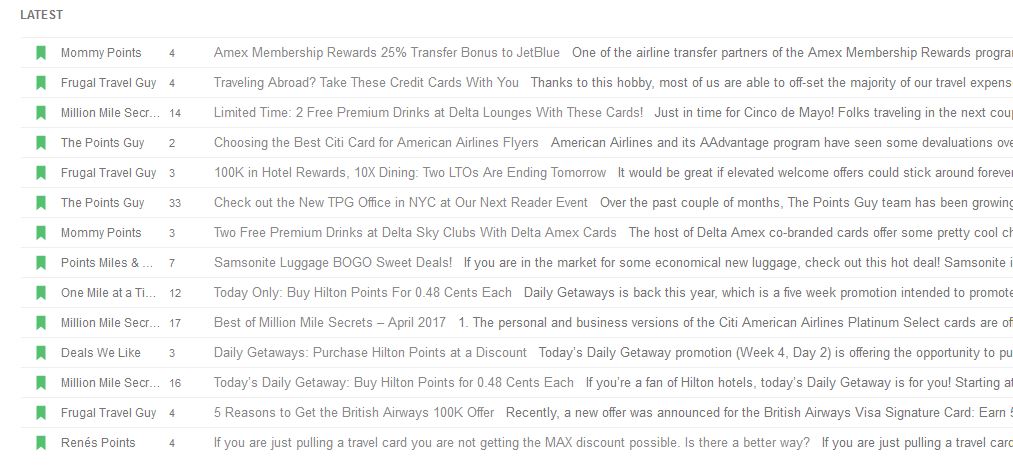 The Points Guy has new glitzy offices in New York City. 8,000 square feet. That is a whole lot of credit cards crammed down the throats of "well informed newbies", wow! Anyway, they invite readers to win a pass to come by to an event, of course only after they link to their favorite TPG post (if I only had one stuff to do SEO here or maybe just take out the garbage). As I don't have any such post, I did not enter. Just 3 comments as of 8.30 pm last night, sad! And one of them was this below, which made me lol!
are you including a CSP referral in the goodie bag?
Since it has been established by "authorities" I have absolutely no integrity whatsoever, how about again a link reminding you all with the Travel Rewards BEST OFFERS with my links! I may keep this baby here until the monthly minimum is reached or I figure out a way to do this with more integrity 🙂
Went to see the movie "Heat" at the Michigan Theater last night. I LOVE that movie!
And I leave you with this…
Check out my updated blog lists: Blogs I Love, Blogs I Like, Blogs To Ignore
TBB
travelbloggerbuzz@gmail.com
Follow TBB on Twitter @FlyerTalkerinA2
You can subscribe to TBB below, winners only!
Opinions expressed here are author's alone, not those of any bank, credit card issuer, hotel, airline, or other entity. This content has not been reviewed, approved or otherwise endorsed by any of the entities included within the post.