We bring you all the Hawaii award rates, yet another Sheraton redo, the most quirky passports in the world, Route 66 facts, visit the Chernobyl museum and Almaty Lake, warn you about some sleek financial product salespeople, introduce an airplane spotting place in a Greek island, the history of light, get free Amex points, what you need to go to the 2018 World Cup, welcoming the first Delta hotel in Michigan and the best read on all the latest foreign airline devaluations with no end in sight. All freeeeeeeeeee!
TBB Blog Mission: To Educate. Entertain. Inspire. In That Order!
Support TBB by applying for CREDIT CARDS, shopping with our AMAZON AFFILIATE LINK & clicking our REFERRAL LINKS
Apparently, the big news in the blogosphere was a "change" in the Hyatt Place policy of giving free breakfast. You must be a World of Hyatt member (any level!) and must book directly. Big freaking deal!
Great series: Hawaii miles and points guide Part 2: Best award rates.
It is pretty sad when any hotel CEO says this: 'La Quinta Will Be Transformational'. Really Wyndham CEO, really?
Broken news: Marriott International Announces Vision For Sheraton Transformation. This is Sheraton redo #458. Hey Marriott, you have 29 freaking brands already. You can unload a bad one to, say, Accor or Wyndham!
And Delta is coming to Detroit. Not the airline, but Marriot's Delta Hotel, the first in Michigan.
This is cool: The quirkiest passport covers around the world, and the stories behind them. And we have VIDEO! #notreally. Actually, the Maldivian passport looks really cool.
If you are going to the World Cup in Russia, you are going to need FAN ID.
For aviation geeks only. This link is in Greek. It is the OTHER place to watch airplanes landing, you don't need to go to Maho beach okay? It is in Skiathos island in Greece. It is actually close to my hometown and went there while in high school. You would not believe what happened next! This link has video actually and it is cool. Airport code is JSI.
The Landlopers blogger did a series of posts about driving on Route 66. Sadly, he was paid by Marriott to do it so I did not link to any post. But here is a recap which I found educational and has no Marriott links in it: Route 66 Fact & Fiction – What You Should Know About The Mother Road.
The history of light. Cool video. We don't do moronic clickbait video crap here, only things that adhere to the blog mission. Thanks for your support! Together we can move mountains…or fly for free at least 🙂
This is very common actually. And pretty sad. Be careful out there! My husband and I are idiots. We've been bamboozled by a financial advisor. And never click on seven credit cards in one day too all right?
We post links to travel destinations that are not well traveled for the most part. Lately we have been going to Eastern Europe a lot. No, this blog is not being taken over by Russian bots!
Big Almaty Lake: Everything You Need to Know About the Most Famous Lake in Kazakhstan.
Amazing pictures! A snapshot of Mawson's Antarctica expedition – in pictures. From the early 1900's!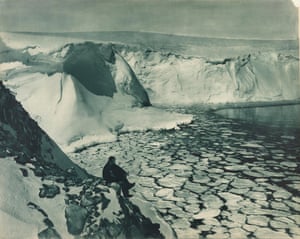 Okay, the above link was freezing cold. So, lets get back to warmer places. Like…in Ukraine lol. Catastrophic Kitsch: The Ukrainian National Chernobyl Museum.
You may get lucky and get 10k pts from Amex doing this.
Frequent Miler makes a case to consider getting the Ritz-Carlton card right now. Yes, you are right…If this was for a card that pays a sales commission it would never appear here. Looking for the staff at the Titan blogs to copy this post….bwahahahahaha, just kidding. Will.Never.Happen! Update: Next FM post had a link to a blog in the Ignore list. Penalty box time!
To veterans of the hobby or aspiring veterans I guess, this is your must read of the day: Cathay Pacific, Japan Airlines, Qatar… Think Airlines Award Charts Can Only Get Worse? You're Wrong, There Is an Airline That's Made It Better! When I get to laugh, it must be a good one!
Another TBB fav song from the vault:
If your post has a link to a Titan blog, imho, it is pathetic to send your readers to those blogs where they will be pumped and click baited to oblivion! So, do not expect it to show up here! Harsh? I don't think so. Besides, what are you going to do about it? Stop linking to me? Like that ever happens, sad 🙂
And I leave you with this…Boo! Okay, this is different…it's like when you find out a writer in a blog you like now writes for a blog you hate, because, money…Sad!
8 days for the 2018 World Cup, hooray!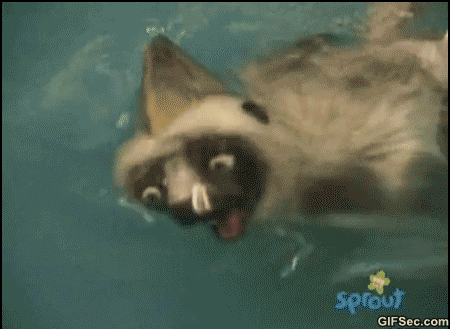 TBB
travelbloggerbuzz@gmail.com
Follow TBB on Twitter @FlyerTalkerinA2
You can subscribe to TBB below, winners only!
Opinions expressed here are author's alone, not those of any bank, credit card issuer, hotel, airline, or other entity. This content has not been reviewed, approved or otherwise endorsed by any of the entities included within the post.