We bring you the Best of Web links: Some great investing advice, revisit the Afghanistan war, ponder if the Airbnb magic is gone, watch hilarious 2017 news bloopers and a great Kayak feature featuring all direct flights out of a specific airport in a specific month.
TBB Blog Mission: To Entertain. Educate. Inspire. In That Order!
As always, click on the headline to be taken to the original source. Sometimes I insert my incendiary comments on article excerpts between [brackets].
If you enjoy my blog, please pass it on to someone you care about so they can enjoy it too. If you don't enjoy it and still read or troll the comments, you have issues, please seek help.

Thanks to all readers who have been supporting the site with your credit card, Amazon shopping and donation clicks, greatly appreciated.
Support good blogging practices with your clicks!
Very interesting candid interview of this Nobel prize winner. This academic had something to do with Modern Portfolio Theory. This is the second part, you should click on the link at the bottom for part one. He is writing a book and he is 90, talk about some inspiration! His answer why? "Because I'm having fun"—->And this is why TBB still exists at its present form 🙂
There are two kinds of people — ill-advised and well-advised. The ill-advised watch Jim Cramer yell at them on CNBC. I may be enthusiastic but I don't yell advice. The smart investor just buys and holds a well-diversified portfolio, using index funds.
Diversify and rebalance. They don't invite me on the television, because my message is, don't look at television, just diversify and rebalance. The professional investor will outperform the market simply because they rebalance.
If you are interested about Afghanistan this is great. The main conclusions are:
We're not leaving Afghanistan…maybe ever
Afghanistan is not really about Afghanistan
In many ways, conditions have declined in recent years
The coming year will probably be the bloodiest to date
The US military strategy finally makes sense
Afghan special operations forces are the country's best hope
We can't kill our way to stability
Well, yes. I am not a big fan of Airbnb because I got way too many hotel points so I mostly stay for freeeee. I think the author makes some good arguments that Airbnb is starting to have that big company corporate feel, it's not even fun anymore.
But as Airbnb has grown, so too has my sense that maybe I should just get a hotel, book a trendy hostel, or stay with friends. It's a hard thing to measure—and maybe, at this point, the company doesn't even care—but for me, the romance is gone.
Get ready to laugh! If you don't laugh at all, please seek help, something must be wrong!
For some reason I was not aware of this. As many of you I use Wikipedia's feature to see all the flights at a specific airport but this Kayak feature is more handy I think. You can click on each flight and see the complete schedules. All for a specific month (which takes care of seasonality). Enjoy!
Below you see direct flights out of Detroit in April 2018, change the airport and month and have fun!
https://www.kayak.com/direct/DTW/2018-04
And I leave you with this…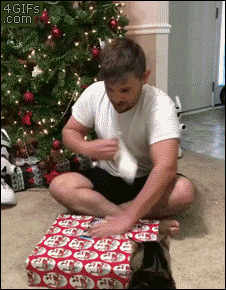 Check out my updated blog lists: Blogs I Love, Blogs I Like, Blogs To Ignore
TBB
travelbloggerbuzz@gmail.com
Follow TBB on Twitter @FlyerTalkerinA2
You can subscribe to TBB below, winners only!
Opinions expressed here are author's alone, not those of any bank, credit card issuer, hotel, airline, or other entity. This content has not been reviewed, approved or otherwise endorsed by any of the entities included within the post.