We learn about the new ANA Award Chart, Car Leases, Alaska Airlines Awards, take a jab at bloggers pumping the SPG Amex, visit Turkey, marvel at Northern Lights Over Iceland, check out Skylines, and also visit the Great Lakes.
TBB Blog Mission: To Entertain. Educate. Inspire. In That Order!
You can support TBB by shopping with our AMAZON AFFILIATE LINK or click on the Amazon Banner on the right side, thank YOU!
Let's go on another round through the blogs and see what caught my eye to share with you here.
Travel Is Free shows us how to use the new ANA Award Chart.
If you want to learn how car lease deals work this blog post by Philip Hall (the MilesAbound guy) is it! I saved it on Evernote so I can negotiate my next car lease deal using this info.
Can I book a hotel for someone else?  Great reference post by Points With a Crew.
You can learn a lot about Alaska Airlines Award Travel Rules by Travel Codex.
Apparently you may have noticed bloggers making separate blog posts telling you all how the SPG Amex card now has a lower minimum spend requirement. I could have done that and pumped the card. But if you waited so long to get it for 25,000 SPG points, might as well wait a little more when Amex will likely offer it for 30,000 SPG points as they do almost every summer (no guarantees, just saying). And when they do offer it, y'all come back here and get it with my links. Fight back the pumpers this way, hit them where it hurts lol.
I screwed up. For some reason I thought my Hilton HHonors Gold Elite status was locked up but just realized I was dropped to Silver status, oh the horrors! I have had the regular no fee Hilton Honors Amex for ever it appears and always knocked out $20k in a few trips to "shopping" establishments to get the Gold status and then parked the card. Anyways, like I said, I screwed up. It happens, darn TBB blog again. I am leaving in a few weeks and have a stay at the Hilton Frankfurt airport and was planning to eat a great breakfast before boarding our plane to return to the US. So, thanks to some advice on Twitter, the fastest way to get the Gold status back was to upgrade to the Surpass Amex card and pick up another 50,000 Hilton points along the way. May be enough for a night at a Hilton Garden Inn in Topeka, Kansas maybe. I plan to downgrade back to my regular HH Amex in early 2016 to avoid the annual $75 fee (which will likely be prorated it appears so that breakfast will not be totally free, darn it!). Anyways, to get the 50,000 points I need to do $3k min spend which would be a quick trip to my nearest mall for them gift cards and then a stop at good old WalMart lol. No hard credit pull!
A fantastic travel video about Turkey!
This is amazingly beautiful: Northern Lights Over Iceland
More highlights from the 2015 National Geographic Traveler Photo Contest: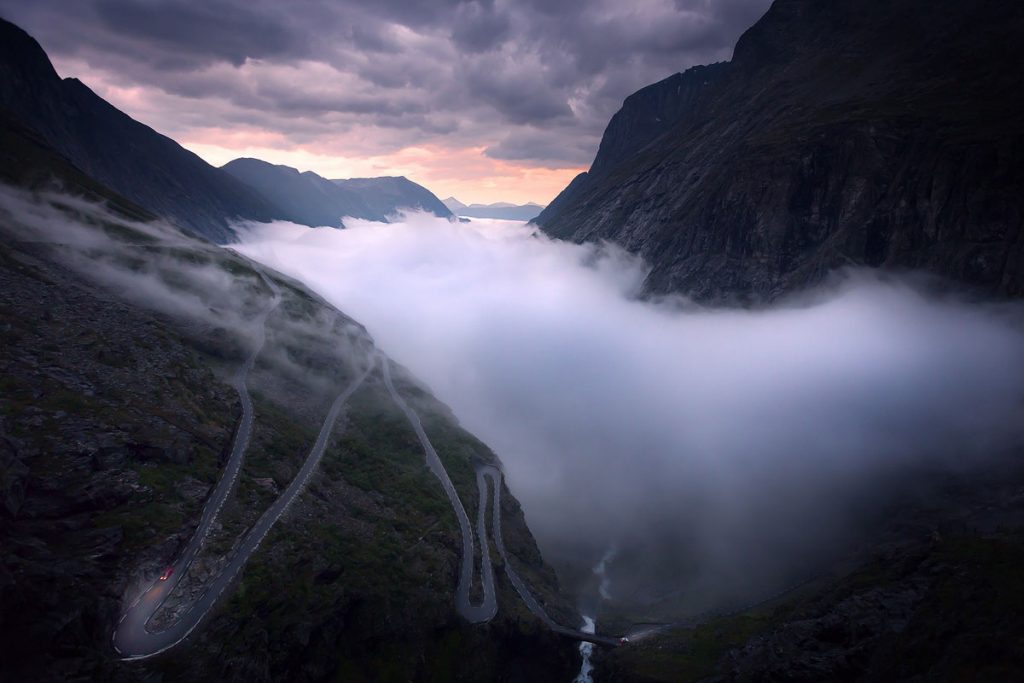 You need to come over to see the Great Lakes!
Every plane in the US Navy's massive air contingent. Holy cow, that's a lot!
The Ten Harsh Financial Commandments by the Irrelevant Investor. This is great, loved the last one!
The Triple Tax Savings of Health Savings Accounts. Love HSAs, they can be awesome deals!
How to Avoid this Top Retirement Scam. Oh boy, variable annuities. Sound lovely and they usually are…for the seller!
And I leave you with this:
TBB
travelbloggerbuzz@gmail.com
Join over 3,618 TBB followers on Twitter @ FlyerTalkerinA2 and add TBB on Google+