We bring you a list of what to do prior to travel, the man behind the Stan Smith shoe, an amazing aspect about financial domination that will shock you, a map with the oldest democracies, talk about moon landings, how the communists Chinese are changing Greek business, how we will soon have hair on heads, what to do when you sell your business or maybe sell your blog, more amazing photography, how to survive an alligator attack and, please sit down, TBB caught dancing with no video thank God!
TBB Blog Mission: To Educate. Entertain. Inspire. In That Order!
You like my blog? Send a link to someone please!
We attended  a wedding at West Michigan this weekend so I did not have time to work on this post until late Sunday, so here we go!
In general, Monday posts are light on miles and points stuff that is worthy enough to appear here. The miles and points bloggers take it a little easier on the weekends as traffic generally goes down. Summer blues, vacations, and stuff like that.
You know, every time I leave the house I wonder if I left the garage door open. Sometimes, I get paranoid about it and go back and check! I also do have a packing list saved in an Evernote file and I always use it, you should have one if you haven't already. And here is another list if you wanted to take it to a higher level I guess: 18 Tips in Preparing Your Home Prior to Travel.
As I said…Monday posts veer way off to "other" stuff. You know I like variety around here! With an eye towards personal development. As in continuous improvement. Remember that Lexus tagline "The relentless pursuit of perfection"?…It is just brilliant imho. Ok, so where am I going with this? I don't know, I just sit and type. Seriously, I do!
Amazing that these days people still believe in conspiracy theory crap! Flat earthers, anti vaccine, Sandy Hook never happened, 911 did not happen either, etc. And then we have the idiots thinking that the moon landing never happened. Actually, I must confess that I read a book about that in my early teenage years, please forgive me, we all make mistakes lol. One giant…lie? Why so many still think the moon landings were faked attempts to answer some of these questions.
It is very hard for non Greek citizens to understand the unique challenges in the business environment on the ground in Greece. I famously call it "byzantine communism". Anyways, for decades the port of Piraeus portrayed this maddening web of unique conditions to the max. A bunch of workers there who went on strike to demand more and more concessions while the whole port went to hell (as so many other "enterprises" owned by the Greek state). Anyways, you can only pump so much money into something…And then the Chinese came and bought it. I still remember on TV the (mostly lazy Communist unionists) protesting violently for selling out lol. Anyways, the Chinese (the real Communists remember? Oh the irony!) started putting some real order in the port and now even the same workers have shut up about it. Amazing huh? Boxed In at the Docks: How a Lifeline from China Changed Greece. To be continued hopefully in more run on the ground state owned "enterprises". This was your one paragraph lesson about Greek economy, you are welcome. Lets move on.
Fascinating story about that famous tennis player you probably know only as a shoe brand: Stan Smith Interview: The Man Behind the Shoe.  Talk about timing it right or what! How just one short meeting ended up to be a business endeavor that has sustained him for decades! Can LeBron do this? 🙂
By conservative estimates the Stan Smith has sold more than 50 million pairs since it was released in 1971, although the actual figure is likely much more, making it the most popular Adidas trainer of all time. This decade-spanning partnership, its seemingly-inexorable success and the unlikely metamorphosis of Stan Smith from 'very good tennis player' into Stan Smith 'sneaker tycoon and friend of Pharrell' can be attributed to a fair amount of talent and a lot of good timing.
I like to break new developments in many fields. And I declare (soon) a cure for baldness! Soon There Will Be Unlimited Hair. It won't be cheap but it does look like there will be hair!
I may have posted this before. Since I do not remember, I am going to post it again because some of these can help some of you! 12 Google Calendar Tricks You're Probably Not Using.
This is the wildest article I read since my last Buzz post! Meet the dominatrixes who control men where it really hurts. Before you get any ideas I read some far out stuff…it appeared on the Washington Post. Talk about passive income streams LOL. Whatever turns people on I guess. But, come on now, what the hell is wrong with some men huh? Shaking my head to oblivion here! I was going to link to this to a Best of Web post but I did not want to draw extra interest to it so I am going to slide it here okay? I remember reading this and I was screaming WhatThePhuck after every paragraph. And the lady pictured is…Bratty Nikki…I mean, you can't make this stuff up. Sometimes I wonder if a journalist managed to trick his editors to…give free advertising to his girlfriend/fiancee/wife 🙂 Read it and weep…or laugh uncontrollably, you are welcome! So bad she probably does not accept payments with a ChaseSapphirePreferred card you guys woohoo!
I get asked a lot about financial advice. Like that weird guy at the gym who keeps asking me for a stock tip, come on man! This is a good article about advising someone who just sold his business: Investing Proceeds From the Sale of a Business. I agree with the advice. Maybe for the next gig the seller should look into this financial domination career woohoo!
Lot of my writing really depends on my mood…you may have noticed perhaps?
I like amazing photography, here is more of it: The Winners Of The 2019 iPhone Photography Awards Are Gorgeous.
I could be trying to trick you to click on my credit cards (like the Amex Hilton cards, they are best offers and they are ending any…day…now) but I don't. Instead, here is a map of the oldest democracies you guys.
You know one day I will receive an email thanking me for saving a reader's life. Well, it is something worthy to strive for, isn't it? So, just in case,
How to Survive an Alligator Attack
. Good to know we should run straight ahead, we will be motivated for sure lol.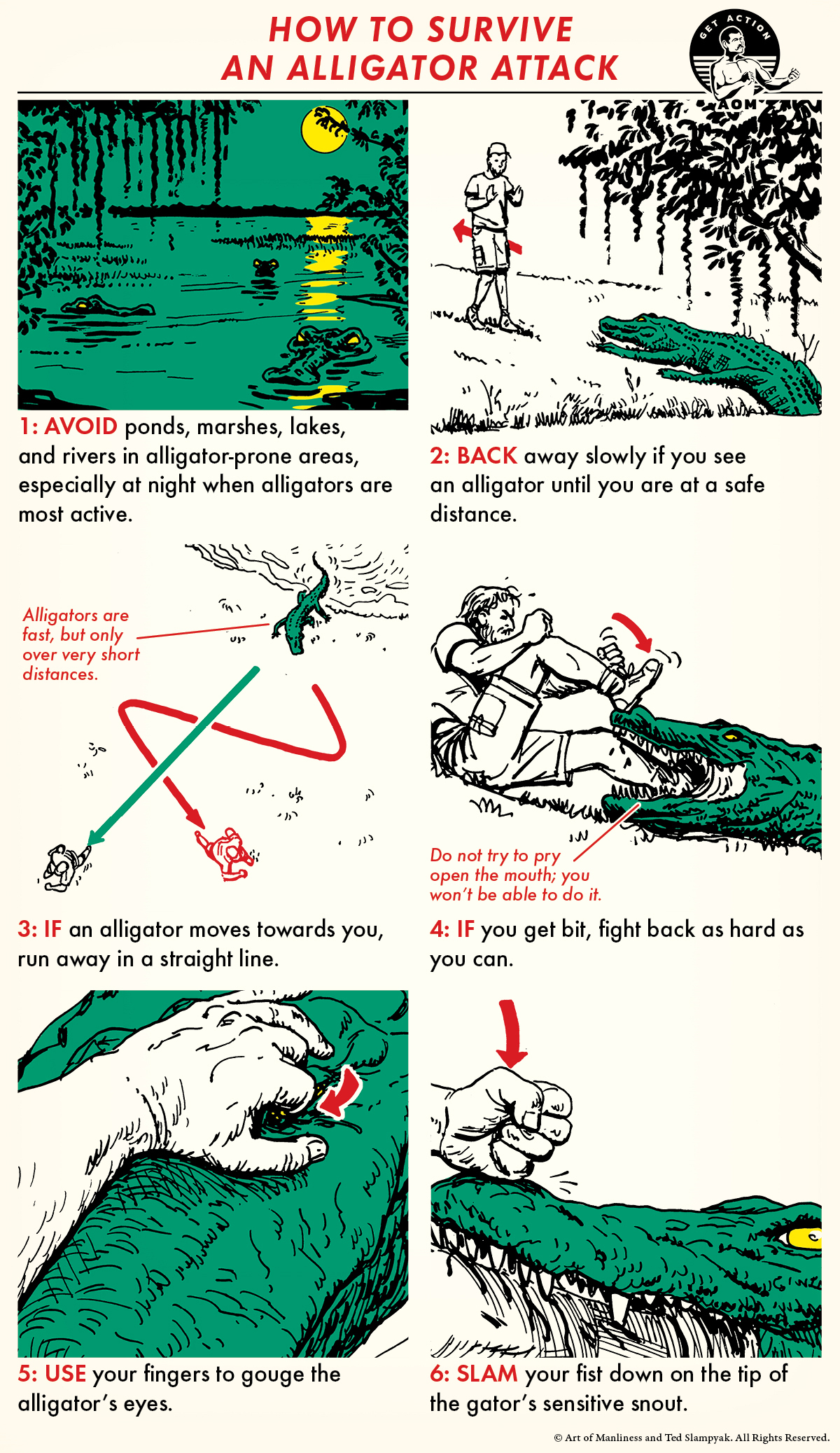 We are now entering BLOG BUZZ, a section for advanced hobbyists and veterans of this fast imploding hobby and also a section where I go on and on about some stuff that happens in my life because it helps me feel better about myself.
My daughter in her business summer camp at Lehigh University got to go to several corporate visits. Her favorite: Bloomberg. Least favorite: Walmart 🙂
I did something I have not done since my college days (or maybe my pre-wedding days…I really don't remember!). We stopped at Taco Bell and we had a chalupa each. And they are still amazing you guys, please don't judge 🙂 Ok, next time it will be when I claim Social Security bwahahaha.
My brother is traveling in Iran right now. If only he could do trip reports…
Here are some pictures of the wedding we attended in beautiful Grand Haven, Michigan. Apparently, it was during the "Coast Guard Festival". Yeah, I had never heard of it either. But, here is some travel advice for you. Some website declared it to be the best festival to get laid. Or maybe it was a clever local tourism official me thinks! Hotel nights were in the several hundreds in town. Enter my free IHG Rewards night we thankfully burned in a Holiday Inn Express half an hour away…in Grand Rapids. And this is how we roll…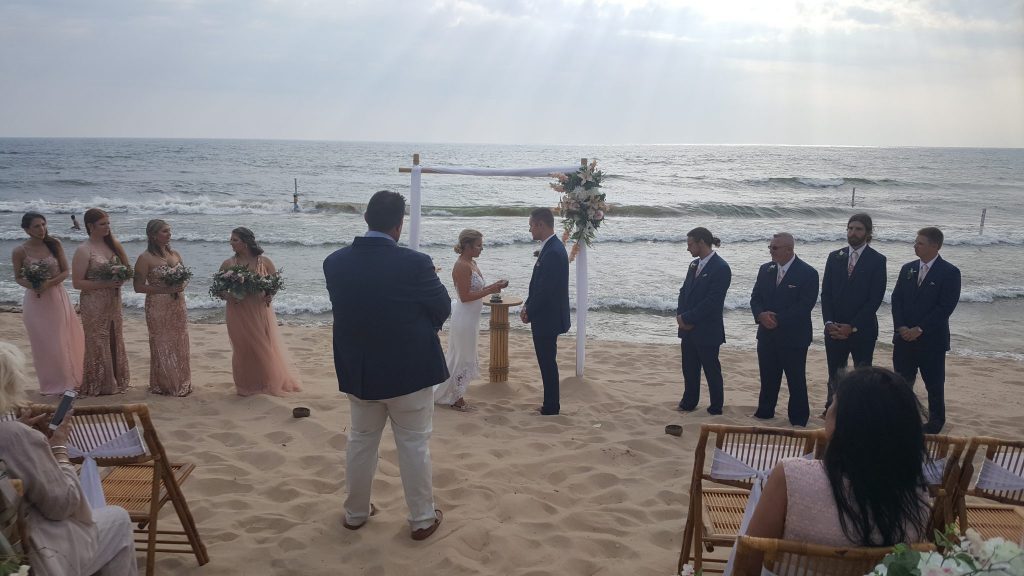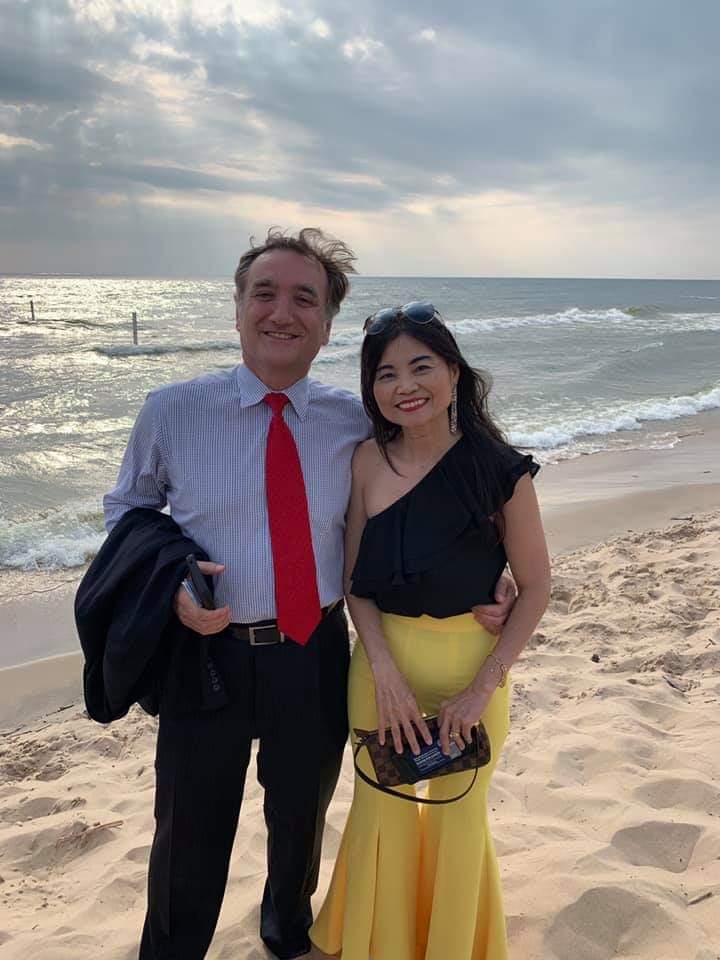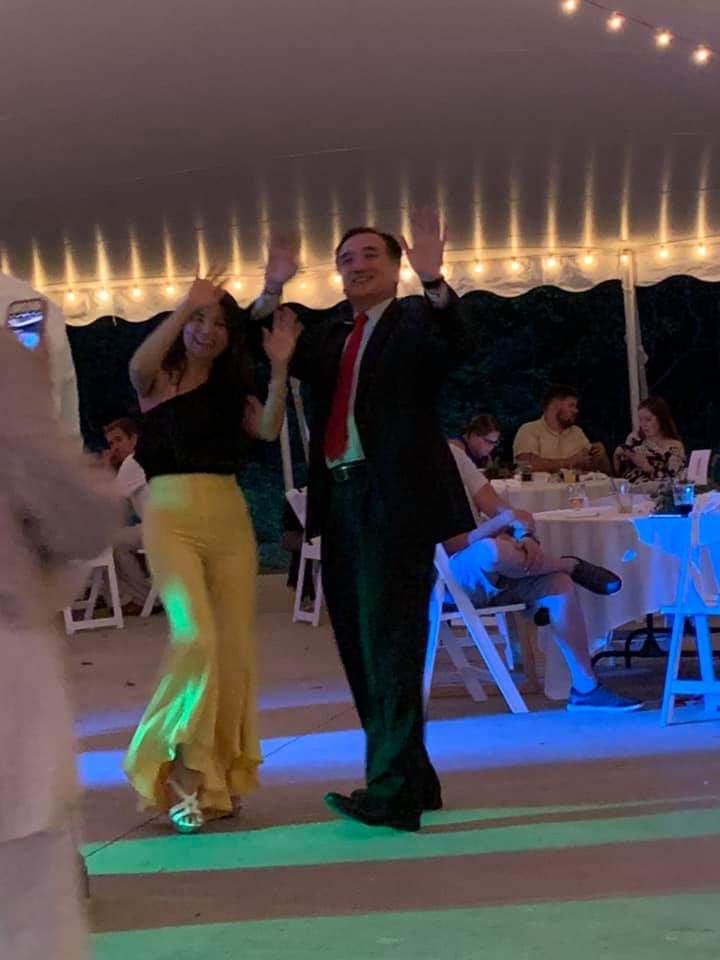 And I leave you with this…Lets close with some inspiration, little boy finds a professional womens soccer player with the same genetic condition and you get this epic picture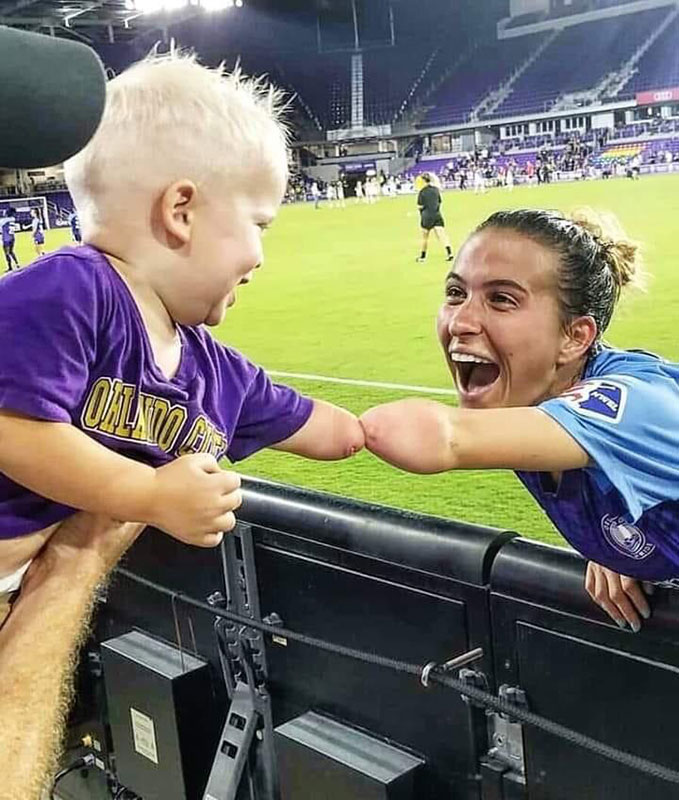 You have a great week everyone, thank you for reading my blog. Still going…enjoy it as long as it lasts!
TBB
travelbloggerbuzz@gmail.com
Follow TBB on Twitter @FlyerTalkerinA2.
You can subscribe to TBB below, winners only!
Opinions expressed here are author's alone, not those of any bank, credit card issuer, hotel, airline, or other entity. This content has not been reviewed, approved or otherwise endorsed by any of the entities included within the post.