How to get to Hawaii with miles, how banks are tightening the rules, crossing the Jordan Israel border, check out a North Korea travel guide, check out a sex doll (not really, you know it's my quirky humor right?….Right?), swim in the most awesome pool ever, teach you about 401(k) plans, save your stranded ass one day, barf at United3411 insanity & more!
TBB Blog Mission: To Entertain. Educate. Inspire. In That Order!
While the insanity about United3411 does not want to die down due to bloggers who will not SFTU about it and move on to more important things that matter…here is, a staff of one, raging in my own crusade against the establishment. Or whatever, that sounded darn good. I think.
This is an excellent reference post on a topic we are all interested in, I bookmarked it. How to fly to Hawaii with Miles (cheapest ways). Milescards.com continues to excel, content wise.
As I am in bookmarking mode…I liked this post for future reference too! Crossing The Border from Jordan to Israel and Visiting Bethlehem, Jerusalem, Mount of Olives, & Tel Aviv on a Budget.
North Korea travel guide. By the US Marines. "Have you seen communists?"
An engineer from Spain has designed a sex doll that can respond to a user's advances. Check out the video. Safe for work. I think. I am telling you, the robots are coming for our jobs first. Then our ladies. Then us. Buy…Gold! No, Buy Coal, yeah that's it! Just kidding around you guys, relax! Can you imagine a model named Emily? Ok, I go to the corner now…
Personal finance fix link of the day: A Complete Beginner's Guide to 401(k) Plans.
Maybe The Points Guy buys a place here too and invites me over when he buys TBB out? This Glass Bottomed Pool Lets You Admire the Ground 500 ft Below.
Industrial scars. What we are doing to our planet, lets take a bird's eye view. And then we find incidents like United 3411 so important to blog about it twenty plus times. Shaking my head to oblivion… All original art work by J Henry Fair Photography, support original artists!
Here's everything you should have in your car at all times. Because, one day you will thank me for saving your life #dreaming.
BLOG BUZZ
This section is for advanced level hobbyists and veteran blog readers & personal rants & stuff
I am getting really tired chronicling the hideous non stop marketing shit floating around he blogosphere. It is starting to affect me….So, lets see if I can dig up some good stuff for you. We are all in this together. We are a team! Hmm , not sure I want any of the Titan bloggers to ever be in my team lol.
Will Banks Tighten? Well, yeah, it's been happening, sad! Taking our rights to fly for free or for very little. I blame bloggers, hey I am consistent.
New writer at Point me to the Plane , this must be a Boarding Area part of the business plan it appears…I would love to find a writer here writing kick ass material, starting once a month, you know, leave a dollar or two for profit lol. Someone focusing on burning miles/points perhaps.  focusing on the educating part, leave the entertaining (and the severe beatings it invites) for moi 🙂  Actually, I am serious, contact me. If you write for a Titan blog, don't bother, nothing personal. You know, I have no integrity whatsoever lol.
I thought we were going to be done with United and the doc….nope!
One Card at a Time had 14 blog posts…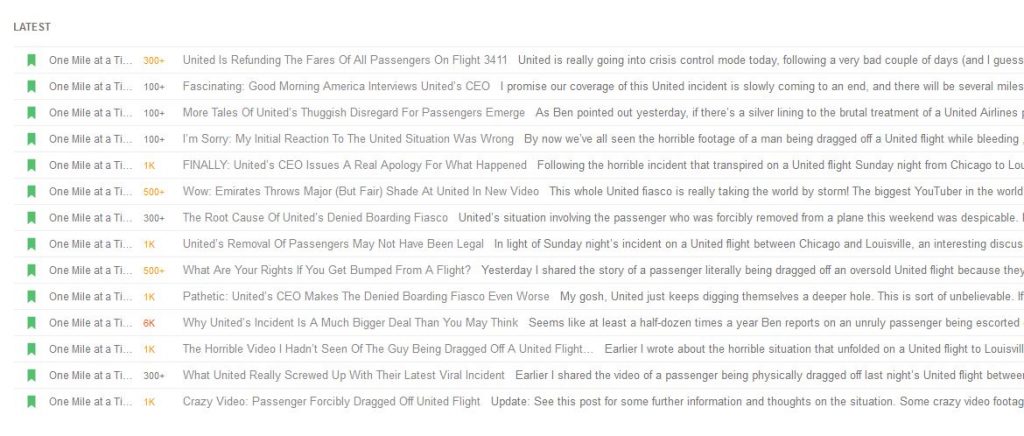 That was surprising that he beat his Boarding Area neighbor View From The Chase Wing…

The click bait ness of these headlines made me barf several times…Get a life you guys, where was the outrage when ____________ (insert anything…really)? WTF to infinity!
And I leave you with this…You like my Airbnb in Jamaica man?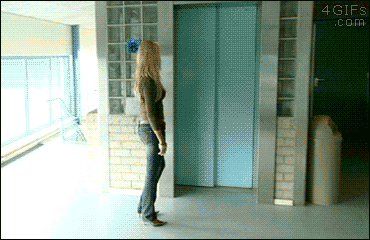 Check out my updated blog lists: Blogs I Love, Blogs I Like, Blogs To Ignore
TBB
travelbloggerbuzz@gmail.com
Follow TBB on Twitter @FlyerTalkerinA2
You can subscribe to TBB below, winners only!
Opinions expressed here are author's alone, not those of any bank, credit card issuer, hotel, airline, or other entity. This content has not been reviewed, approved or otherwise endorsed by any of the entities included within the post.