We bring you the news that Hilton picks Amex, show you how to get Southwest Companion Pass, learn about Singapore Airlines KrisFlyer miles, visit Sahara Desert & Penang, visit a North Korean hostel in Berlin, check out some landscapes, travel further to Tunisia and to Helsinski and some other eclectic stuff for you!
TBB Blog Mission: To Entertain. Educate. Inspire. In That Order!
The big news in our circles was, if you can call it that I guess, that Amex has really decided it is going to fight back. The introduction of the Blue Business Plus credit card, a no annual fee card offering 2 Membership Rewards points per dollar for up to $50k spend, was just not a one time move. Amex has managed to now become the exclusive provider of credit cards of credit cards to Hilton Honors members, effective January 1, 2018. And yet…we lose again. Hilton Honors points have been plenty coming having both Amex and Citi offering cards. We will now miss all the Citi Hilton cards. You may want to give them Citi Hilton cards a last go round before they move on to…something else. Which has not yet been decided. I don't post rumors here, only facts 🙂
This is a really good post about Singapore KrisFlyer miles: 6 things I love and 3 things I don't. Good refresher for me as I now have 160k of these miles across two accounts (and more may be coming when I cancel the Citi Prestige card soon…).
Good advice on how to get the Southwest Companion Pass with the Southwest bonuses now up to 60k. Update: I see these cards in my links now #wow. Update: For the BEST OFFERS with my links, please see THIS, thank you for your support.
I had no idea that North Korea had anything to do with a hostel business in…Berlin! (HT: Oliver2002 and ABC).
I like the stuff over at The Bohemian Blog. Here is another one in a place I have visited and had no idea about it! Dark Tourism in Malaysia: Penang War Museum & its Haunted History.
The most popular dating apps among different ages. Because I want you all to find that special someone after reading my blog. Oh wait, Ashley Madison is NOT included, WTF! 😉
Your personal finance read of the day is this: Have stocks reached 'a permanently high plateau'? Or: Whatever happened to market corrections? Raises some valid questions and attempts to possibly explain why this is happening. I say all of the above, who am I to out smart the market? But it is crazy indeed to announce the withdrawal from the Paris climate agreement and all US market indicators hit all time highs. We live in crazy times indeed. Also, I remember when almost 15 years ago I started going all passive/indexing in my financial planning practice. I had colleagues coming up to me at conferences and tell me I was nuts to trust them new ETFs. And now, we are clearly in an indexing mania. Just weird…Focus on what you can control and don't waste any time to explain anything these days!
11 Surreal Folded Landscapes by Aydın Büyüktaş. I have featured the mind blowing work of this artist before here…and now has some more. MUST click!
At this rate, I see GlobalGaz being added to one of my glorious lists. Another gem from Algeria: Timimoun, Sebkha Circuit, And Sahara Desert.
I have featured this church here before. And then Brian who blogs at The Gate visited it! A Church Unlike Any I Have Seen: Temppeliaukio Church in Helsinki. I really enjoyed the info on it and the pictures. Getting that guy in this pic makes it really awesome!
The Underground Homes of Matmata, Tunisia. I gotta tell you, this blogging gig does not pay much but when you add up all the things I have learned and the fact so many of you have told me how you enjoy my blog makes it all worth it. So thank you for coming along in this ride. Not sure why but lately we've been traveling to North Africa more than usual.
BLOG BUZZ
This section is for advanced level hobbyists and veteran blog readers & personal rants & stuff
So glad the NBA Finals are finally starting! Update: I really enjoyed Game 1, Durant (especially) and Curry were awesome. It's just one game…
I am starting to look at car rental prices for our trip to the San Francisco area. I always neglect this part in the hobby…I signed up for an Elite membership in the Sixt program but its prices are so crazy higher than all other companies. Any kick ass discount codes from the Big Boys you want to pass along in the comments please do. The car rental is for 9 days.
Getting the Amex Blue Business Plus credit card without a hard pull? Interesting. This one IS available with my links, no arrows provided 🙂
This hobby exists to sell credit cards and sadly now tabloid shit from a self-proclaimed "thought leader" in travel…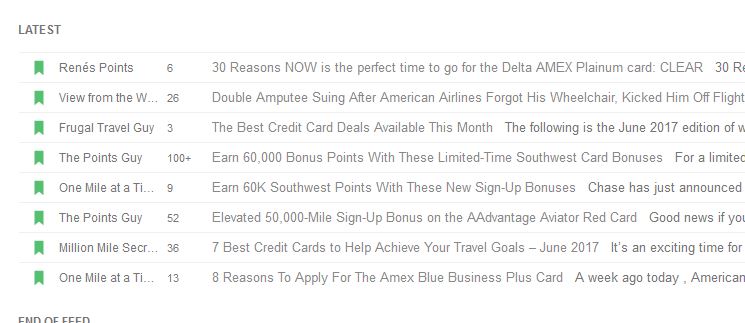 "30 Reasons NOW…" to get some credit card—->$$$ Never heard that before…wow, up to 30 now. Makes the "8 Reasons to Apply for the Amex Blue Business Plus Card" seem so…tame! I could go on…but won't. Be responsible with your clicks please.
And I leave you with this…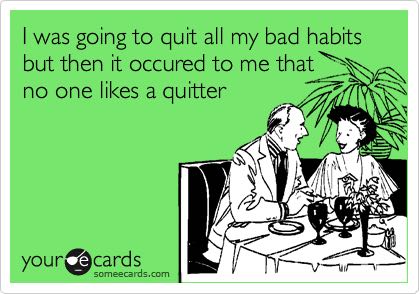 Check out my updated blog lists: Blogs I Love, Blogs I Like, Blogs To Ignore
TBB
travelbloggerbuzz@gmail.com
Follow TBB on Twitter @FlyerTalkerinA2
You can subscribe to TBB below, winners only!
Opinions expressed here are author's alone, not those of any bank, credit card issuer, hotel, airline, or other entity. This content has not been reviewed, approved or otherwise endorsed by any of the entities included within the post.