We bring you the news how Hyatt Adds More SLH Hotels, a guide on Transferring Points, ponder about the New China Scare, alert you about Chase Closing Accounts, how credit card annual fees can pile up, an amazing trip report so much better than the sanitized ones you read from credit card salesmen posing as travel bloggers, a weird natural phenomenon in Japan becoming extinct, a weird minority in Russia, the top emerging jobs, some solid retirement advice, a really sad article about euthanasia, how some of us live among corn fields all around us, the new Instagram version of pilot Captain Denny and more!
TBB Blog Mission: To Educate. Entertain. Inspire. In That Order!
Support TBB by applying for CREDIT CARDS and visiting our

LINKS

!
You like my blog? Send a link to someone please!
MILES & POINTS
Hyatt is hell bent to close the gap on its property footprint. Which is the top deficiency in its loyalty program as giants Marriott, IHG and Hilton are everywhere! So, they continue to add properties into its portfolio. Especially with the partnership with SLH Hotels. Another 56 New SLH Hotels Join World of Hyatt – In 27 Countries. Another two hotels in Greece, wow! Greece used to be a wasteland, now it has close to 30 Hyatt properties you can choose from, what an amazing welcome turnaround. And now you can burn your free nights certs too! 6 Luxury Hotels Bookable with Hyatt Free Night Certificates.  Hyatt even offers a promotion where you can earn 3,000 per paid stay in one of the 300 SLH Hotels if you book by January 31, 2000 and stay before March 2, 2020. REGISTER for it.
This is an excellent reference you may need one day: A Guide on Transferring Points to Someone Else.
I Paid $4,588 in Credit Card Annual Fees in 2019 – Was it Worth it?  That's a lot in annual fees! And do not discount the time to manage it all, the hassle that comes with cards being compromised, the higher chances of missing a payment and impacting your high credit score and stuff like that. Then again, some of us do thrive on doing this, we are organized freaks of nature lol! Personally, I am in it for the signup bonuses while keeping a credit card team every year….I do not keep cards around for "benefits" as I continue to focus and be more selective while trying my best to simplify it all!
TRAVEL
This trip report at DansDeals is fantastic: Private Island Paradise: Something Fishy's Anniversary Adventure.
Remembrance Lake. In Japan, climate change unravels centuries of traditions long cherished. A beautiful piece of work and you can not help but feel the tragedy slowly unfolding…
Well, I had never heard of the Udmurts in Russia! Why Russia's pagan Udmurts are feared. [HT: Nick]
PERSONAL FINANCE
Interesting: The US's top 15 emerging jobs of 2020, according to LinkedIn.
This is really good: Nine Nuggets of Rock-Solid Advice for Retirement-Age Clients.
ODDZ & ENDZ
Best read on the subject I have read lately: The New China Scare. I think we need to exhale a little bit…
China presents a new and large challenge. But if Washington can keep its cool and patiently continue to pursue a policy of engagement plus deterrence, forcing China to adjust while itself adjusting to make space for it, some scholar decades from now might write about the United States' not-so-secret plan to expand the zone of peace, prosperity, openness, and decent governance across the globe—a marathon strategy that worked.
This is a gut wrenching read, you have been warned: The Champion Who Picked a Date to Die.
Knowing she had the legal right to die helped Marieke Vervoort live her life. It propelled her to medals at the Paralympics. But she could never get away from the pain.
And now something lighter because the two links above were heavy! Approximate percentage of each state taken up by corn fields. Wow! Any of you remember the movie The Children of the Corn? I am still traumatized by it as a kid lol!
BLOG BUZZ
We are now entering BLOG BUZZ, a section for advanced hobbyists and veterans of this fast imploding hobby and also a section where I go on and on about some stuff that happens in my life because it helps me feel better about myself.
After the Amex RATs have been at it, the rat terror is spreading with American Airlines killing accounts and now even Chase Bank closing accounts! STOP THE MADNESS, leave us alone to travel hack on your backs, come on!
Looks like another airline loyalty program is going revenue based: Korean Air SKYPASS Program Announces Changes for 2020/2021/2022.
Cancun bound to work on my tan and stay sexy you guys!
When I retire, I am going to tweet all day like the President of the United States bwahahaha!
Anyone remember the United pilot who used to come to the Chicago Seminars? Captain Denny I think. Really nice respectable guy, we sat together and had pizza lunch one day at that Holiday Inn bar. And here we have the millennial version of a captain you guys. The Instagram influencer who was all over his idol TPG at the #TPGAwards….smh!
And I leave you with this…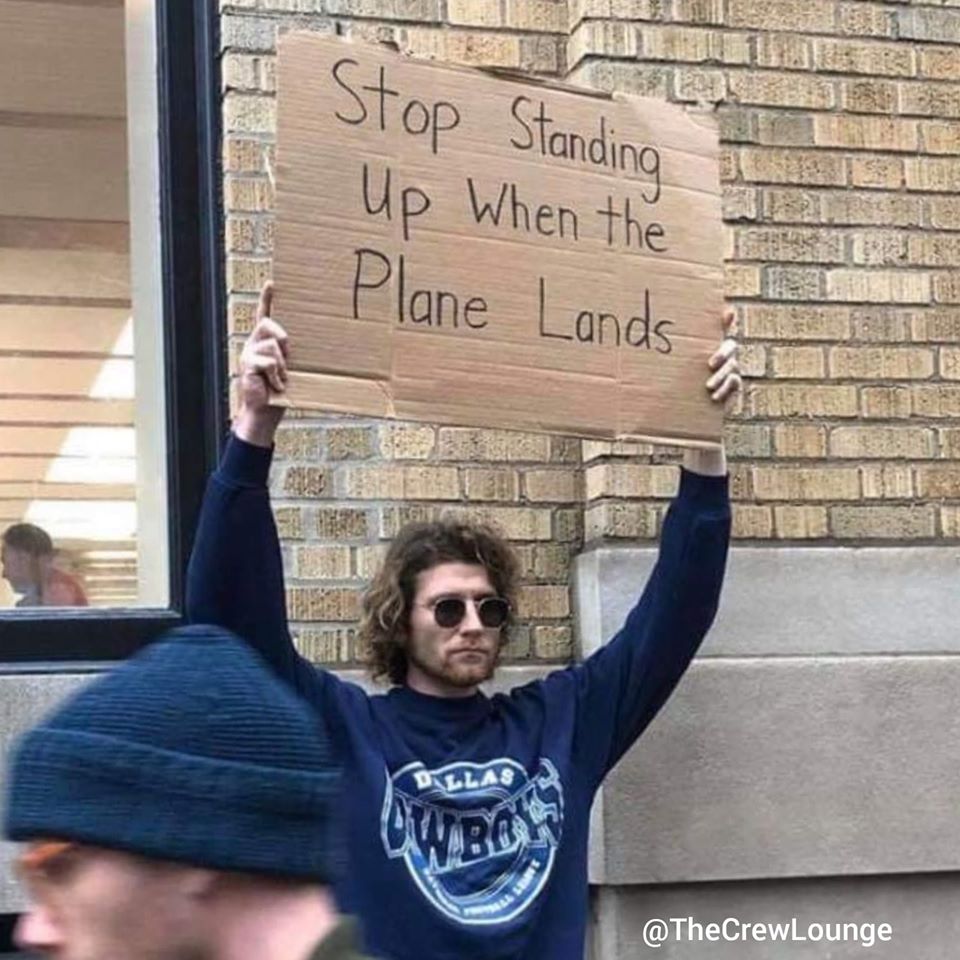 TBB
travelbloggerbuzz@gmail.com
Follow TBB on Twitter @FlyerTalkerinA2.
You can subscribe to TBB below, winners only!
Opinions expressed here are author's alone, not those of any bank, credit card issuer, hotel, airline, or other entity. This content has not been reviewed, approved or otherwise endorsed by any of the entities included within the post.