We bring you the news how Hyatt keeps improving, let you know of expiring great Southwest credit cards so you can hurry perhaps, another best bars list, shed some light on media companies ownership, warn you about STDs, learn all about wine, share with you a video about my hometown in Greece, Iranian women celebrate, how social media developed over the years, we learn about reserve currencies, a hideous scam taking place from…prison and we always end with Blog Buzz where we piss off some people because I speak my mind and not looking to get my back scratched/backlinked ok? You all have a great weekend!
TBB Blog Mission: To Educate. Entertain. Inspire. In That Order!
Support TBB by applying for CREDIT CARDS and visiting our

LINKS

!
You like my blog? Send a link to someone please!
MILES & POINTS
Update: When your hobby makes it to GQ…is there any hope for it any more? The Credit Card Churners Who Go to Extreme Lengths to Fly For Free. First, I want to cry. Second, beware of what happened to the "hobbyist" interviewed. Third, when you get The Points Guy listed as an "online community of churners", WTF!
Update: United has NEW rules for Premier Status qualification for 2020. It is ALL about da money folks. If you are doing Mileage Runs and you are not a road warrior having your company pay for your flights….you need to have your head examined or you simply don't give a phuck about money at all. Here is a good analysis about the changes. I find it shocking that United did NOT follow Delta this time lol.
Hyatt just continues to improve. Another 49 Small Luxury Hotels added into its World of Hyatt program! Note that all 3 new properties in Greece are in Santorini! And of this new batch, here are 8 properties you can use your Hyatt free night certificates. Yes, you can get this card with the amazing TBB credit card links too, wow! I now have 174,484 World of Hyatt points oh my! #RealWinning
Greece gets 3 new properties with Hyatt and Italy gets 11 to add to their total. Not to be left behind, Switzerland adds 4 new properties and the United Kingdom gets an additional 2. Spain this time around gets just a single property. But, there are some properties in other countries that do not have a Hyatt presence (or much of one). These countries include Armenia, Azerbaijan, Lithiuania, Morocco, and Nicaragua.
Good summary: Everything You Ever Wanted to Know about the Southwest Companion Pass. This is one deal bloggers will not stop blogging about it until the airline kills it. I wonder how much air time it will have if the credit card pumping bloggers were not earning anything selling it. Yeah, riiiiight! Oh wait, they are telling us that all these offers (three cards offering 60k and one offering 80k Southwest points) are about to expire October 16. Brace for the screaming sales tactics next! Yeah, the new Southwest Performance Business Credit Card is offering 80k points as signup bonus, this gets you a long way towards the 120k required for the Companion Pass! And remember:
Now, here is the important part – you don't want to hit that $5,000 total until early 2020! That is because you only earn the Companion Pass with points you earn that calendar year. To earn it for almost 2 full years, you want to get the points in early 2020 and then knock out the rest of them after that. If you earn your 80,000 point bonus in 2019, you will need to get all the way to 110,000 points this year and that Companion Pass will expire at the end of next year instead of giving you 2 years!
TRAVEL
Readers here like to read about bars so here we go with the World's Top 50 Best Bars rankings.
Nice five minute video about Larissa, my hometown in Greece. Looks much better on video than real life lol.
This is wonderful, finally! Iranian women attend FIFA soccer match after ban of nearly 40 years. Love the pictures!
ODDZ & ENDZ
THE article to learn about the one and only Diego Maradona: The Two Sides of Diego Maradona. Don't get into cocaine ok?
George Conway unloads on Donald Trump: Unfit for Office. No comments needed…
If you are going to rob a bank, this is NOT the way to do it LOL.
The Rise and Fall of Social Media Platforms. Lol Myspace and Friendster! What the hell is QZone?
Hey, be careful out there ok? 5 reasons why 3 STDs are roaring back in America.
All the different kinds of wine, mind blown!
Another graph that will blow your mind: Who Owns Your Favorite News Media Outlet?
PERSONAL FINANCE
The World's Most Powerful Reserve Currencies.
Holy mother %$#@! King of Dreams. This will shock you, sorry no video! How a Texas Con Artist Scammed Millions From Prisoners' Families. Be careful out there ok? Sad how all these people lost so much money trusting someone. Like blog readers trusting travel bloggers who pump them selling them a false lifestyle full of…credit cards, smh.
BLOG BUZZ
We are now entering BLOG BUZZ, a section for advanced hobbyists and veterans of this fast imploding hobby and also a section where I go on and on about some stuff that happens in my life because it helps me feel better about myself.
Looks like Spencer Howard is no longer listed as part of the God Save The Points team. Not sure what happened, he always wrote strong award related content. Can you imagine if he went to The Points Guy too? Update: Spencer is now Editor in Chief at 10xTravel. Which is yet another website just targeting newbies and, you guessed it, sells them credit cards. I do not follow that site. At all. You see, it is SO hard to make content be parallel to conversions with readers who are not newbies and don't know any better. It is sad. Good luck to both Gilbert and Spencer. HT: Alan H.
The rates burning Alaska Airlines miles on Singapore Airlines are horrible.
Reader suggested I should sell "I Survived #40kFarAway" T-shirts 🙂
This past Wednesday was the first Wednesday (ever I think) that there was no TBB blog post here. Some of you had withdrawal symptoms. Me too. This blog has been a part of my life for so long now… it was weird coping with it. We'll see what happens…At this time, I like the break between Monday and Friday posts.
Been a while since I shared with you some music. Today I am buying concert tickets to one of my favorite bands I somehow managed NOT to see live yet. I hope they don't die before April 2020 lol.
And I leave you with this…Stop vlogging and feeeeeed me!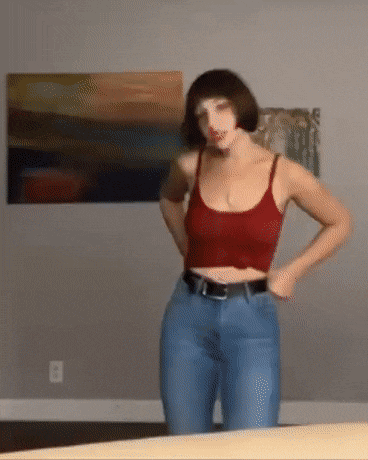 TBB
travelbloggerbuzz@gmail.com
Follow TBB on Twitter @FlyerTalkerinA2.
You can subscribe to TBB below, winners only!
Opinions expressed here are author's alone, not those of any bank, credit card issuer, hotel, airline, or other entity. This content has not been reviewed, approved or otherwise endorsed by any of the entities included within the post.