We bring you the 20 investing rules, Chase spending promos, visit the Icehotel, a new Virgin Atlantic massacre, sign up for the new Hilton Honors promotion, the best Covid-19 coverage including a great vaccine tracker, Sonesta bought Red Lion hotels, Italy's plans for the Colosseum and, you know, there are a lot of eclectic finds here to keep the blog mission going. I could be doing other things with my time so thanks in advance for your support!
TBB Blog Mission: To Educate. Entertain. Inspire. In That Order!
Support TBB by applying for CREDIT CARDS or visiting our

LINKS

or Donate

You like my blog? Send a link to someone please!
BLOG HOUSEKEEPING:

This goes out to subscribers via email the day it is posted at 8 am. After that I may add something new in the body of the post and I indicate it like this: Update.
If you are not into the frequent flyer miles/points game please feel free to skip the MILES & POINTS and most of the BLOG BUZZ section.
Stay positive, test negative!
TOP PICKS
Top picks are not excerpted at all. I recommend you find time to read every word!
This was added late…I think it is a brilliant piece on investing in general! Read it to get educated…But one excerpt just screams out loud (SOL…oops, never mind lol): "Prudent asset allocation is the foundation of a successful long-term investment plan while prudent time allocation is foundation of a successful long-term life plan."
20 Rules for Markets and Investing – 2020 Edition
Keep track of the biggest mass vaccination program on Planet Earth ever:
MILES & POINTS
HOT CREDIT CARD OFFERS: 75k Chase Ink Cash, 75k Chase Ink Unlimited, 70k Chase United Explorer, 100k Chase Ink Business Preferred, 60k Chase Sapphire Preferred, 80k for all three personal Southwest cards, 60k Citi Premier, 65k AA CitiBusiness Platinum Select, 50k AA Citi Platinum Select, 20k Chase Freedom Flex & Chase Freedom Unlimited, 75k Amex Platinum, 60k AMEX Gold, 50k Chase World of Hyatt, 150k AMEX Hilton Aspire, 130k AMEX Hilton Business & Hilton Surpass, $300 AMEX Blue Cash Preferred, $300 AMEX Blue Cash Everyday, 140k IHG Rewards Club Premier, 100k IHG Rewards Club Traveler, 100k AMEX Marriott Business, 125k AMEX Marriott Bonvoy Brilliant. Please use my Affiliate links.

If you do not see a credit card with my affiliate links, perhaps I could refer you? Contact me please, thank you!
Offers that stand out are the 75,000 Chase Ultimate Rewards points for the no annual fee Chase Ink Cash and Chase Ink Unlimited business cards, the 70k Chase United Explorer card and all three personal Southwest credit cards now offer up to 80k Rapid Rewards points to sign up.
The 5x on groceries on the Chase Freedom Flex and Freedom Unlimited goes away on January 13, 2021!
Newbies: This is required reading for newbies: Why you should not begin churning. Read this very carefully, know what it is about and the risks involved!

Churning is not too good to be true; however, these banks offer these bonuses because people will screw up. It's a fact. People will begin to pay interest, they will get behind on their cards, and they will have no way out. Those are the type of people who make churning possible for everybody else. Although it can be very profitable, it can be extremely dangerous. Signing up for a dozen credit cards is not a game; there are no reset buttons when it comes to your credit. Continue to read about a few reasons why churning may not be for you, in the order I see as the most important:
Amex has now made the Platinum card offer public offering 75,000 Membership Rewards and 10x on Gas Stations and Supermarkets for up to $15,000 in the first six months. Not as good as some other recent offers that were hard to get to come up but this one is open to all, assuming you did not have the card before. Available here if you think it is right for you. You can also try the CARD MATCH feature to see if you can score a higher signup bonus. Newbies, you don't need a premium card, start with others, especially in these pandemic no travel days!
Hilton Honors is out with a new quarterly promo: Earn 2,000 points in every stay and 5,000 points every 5 nights, register HERE. Zzzzz….
We don't know what this will mean eventually, time will tell: JPMorgan is acquiring a major credit card rewards business in a bet that travel will rebound next year. All I can say is that I do not like the current Chase travel portal. At all. I am fearing a Chase Ultimate Rewards devaluation but with many more millions to get vaccinated ahead…there is no rush at all. I do not waste my time making predictions and you should not waste time reading anyone's predictions too!
Chase continues doing spending based promos into the first quarter of 2021. These are targeted. Chase Spending Bonuses for United, IHG, Marriott, Ritz, Avios, Hyatt Cards (January – March).
TRAVEL
The Middle Seat column at the Wall Street Journal recently took aim at the airlines aren't making it easy to use Covid credits. Many people have piled up vouchers for canceled flights in the past year, but redeeming them can be a real pain. Sorry for the paywall. The author saved the worst beatings for United.
At this pace we may be adding Sonesta to the list of hotel companies we should be aware of as it just bought the Red Lions hotel chain! It will have 1,200 properties in its roster. I wish them good luck…I still have never stayed in a Red Lion property!
Did you know McDonalds used to have its own trains? Well, now you do! Too bad you only get to learn about travel rewards credit cards (they sell) at The Points Guy lol: The McTrain: The Rise and Fall of McDonald's Ambitious Plan to Conquer the Railroads. Let me give it away…it was a spectacular failure, thank God!
Other than the novelty of visiting such a place, I never had any desire staying in such a cold place! Inside Sweden's Icehotel, which features a frozen forest and 'the coldest sauna in the world'.
Last time I was in Rome visiting the Colosseum I almost threw my kids to the lions. Next time I will go it may be to watch a concert after this is done: Italy Plans to Build Retractable Floor at the Colosseum so It Can Host Live Concerts and Theater. I still have a hard time picturing how this will look and work…We visited Rome back in 2007, we still remember the amazing Hilton Cavalieri lounge!
COVID-19
I still remember what Dr. Fauci said a long time ago: "It all depends on the virus". Discovery of Virus Variant in Colorado and California Alarms Scientists. Sadly true…Now if only so many of us stayed at home instead of…, never mind.
This guy was seen many times not wearing a mask. Sad it was not a hoax I guess: Louisiana Congressman-elect Luke Letlow dies from COVID complications at 41. It still boggles the mind the hideous way we handled the pandemic in the US and caused so much and ongoing deadly misery…
If you are having some doubts about the vaccines, perhaps you should read this and you will change your mind: Vaccines Are the Safest Medical Procedure We Have. Make Your Wager Wisely.
This was very painful to read: The Cruise Ship suicides.
PERSONAL FINANCE
This closely resembles my investing philosophy: Do Nothing, Do Well. And please stop looking at your portfolio!
When you're a long-term investor, patience is a virtue. When managing your investments, being less active is better than being more active. When assessing your ability to read the market's direction, humility is a more valuable trait than overconfidence. These are some of the qualities that I strive for as an investor—qualities that support long-term investing rather than a knee-jerk reaction to the latest events roiling the market.
No, we can't have $2,000 checks, just shut up and here is $600. Whatever. Meanwhile, The Rich Got Richer During COVID-19. Here's How American Billionaires Performed.
CURRENT EVENTS/POLITICS
ODDZ & ENDZ
What a wonderfully written story about an assistant to a famous actor, her cancer story, becoming true friends, artistic inspirations, pandemic life and, you know, I so enjoyed reading this one recent morning with a cup of coffee looking out at my back yard and, well, I hope you enjoy it as much as I did. Warning: It is long! These Precious Days
Did you ever wonder what happened to Bill Withers? Who you may ask? It was the guy who wrote "Ain't no sunshine" and "Lean on me" and "Just the two of us". Amazing story: Bill Withers: The Soul Man Who Walked Away. In 1970, the singer was a guy in his thirties with a job and a lunch pail. Then he wrote 'Ain't No Sunshine,' and things got complicated. I am still trying to reach the Blogger Hall of Fame pinnacle to my career so one day I can walk away like Bill—–> Lol!
Lately I am finding myself drawn to learn more about this creature: The Insane Biology of Octopus.
Talk about something odd, wow! A close up of a surinam toad giving birth. The babies are born out of tiny holes in her back
BLOG BUZZ
We are now entering BLOG BUZZ, a section for advanced hobbyists and veterans of this fast imploding hobby and also a section where I go on and on about some stuff that happens in my life because it helps me feel better about myself.
No more whining in the body of the posts. In the comments, well, we shall see…Also, if you are going to complain to me how I have become like them pumping bloggers, all I can say is…bitch please, ok?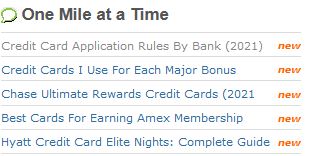 The first devaluation came on January 1st! Welcome to 2021! Here's Your Massive Virgin Atlantic Devaluation. No surprises at all. When blogs scream about award sweetspots…it is only a matter of time before the affected travel companies close the damn loopholes. Will this stop the bloggers from selling their readers travel rewards credit cards to "travel for free"? Nope. Hobby thrived years ago with our kind being just a rounding error. Then some old blogger who sold too early cashed his first commission check from Chase, told Brian Kelly of The Points Guy and we have all been dealing with this ever since. It is what it is I guess! I wonder if the geniuses at TPG will ever lower the valuation of the Virgin Atlantic miles…bwahahaha. A silver lining before VA closes this loophole too…is the short domestic flights on partner Delta. Maybe I use that instead of burning British Airways Avios on partner AA to fly to/from New York City or fly to relax somewhere warm from Atlanta #hints. But here it is…I may be left holding the bag any time after I transfer to my Virgin Atlantic account! Oh, that other ANA sweet spot is most likely gone or about to go poof…Update: Oh, there is more coming: Reprieve? Virgin tells HfP its website does not accurately reflect changes to Delta redemptions.
We had some minor news, such as the Citi Prestige card extending its travel credit to be used towards supermarket and restaurant purchases for another year (all of 2021). Even easier to use this way. And Amex Platinum added a $30 Paypal monthly credit for six months to end of June 2021. Amex continues to make it more attractive to obtaining/keeping the Platinum cards lately…maybe they had a massive wave of cancellations perhaps in this era of lockdowns and quarantines?
I like these posts by Grant because I can see what retention offers he gets: How Much Did I Pay in Credit Card Annual Fees in 2020?
I love gifs, you love gifs, we all love gifs. And this one is full of them: Travel Hacking in 2020 as Told by GIFs. Full of lol material!
As expected, the Straights to the Points award booking email newsletter by Spencer Howard is going premium at $99 per year (if you sign up between January 11-25, the first year is $79). Spencer knows his stuff. At this point I have no plans to do the same you guys, this is not my chosen career!
Today I am "checking in" to a local Hyatt Place for the first of three weekly stays…The Globalist elite status goal has begun I guess.
My daughter started her first and strangest by far college semester with a 4.0 GPA. She turned down my offer to be TBB Marketing Director, I guess offering her thousands of free stock options did not work lol.
And I leave you with this…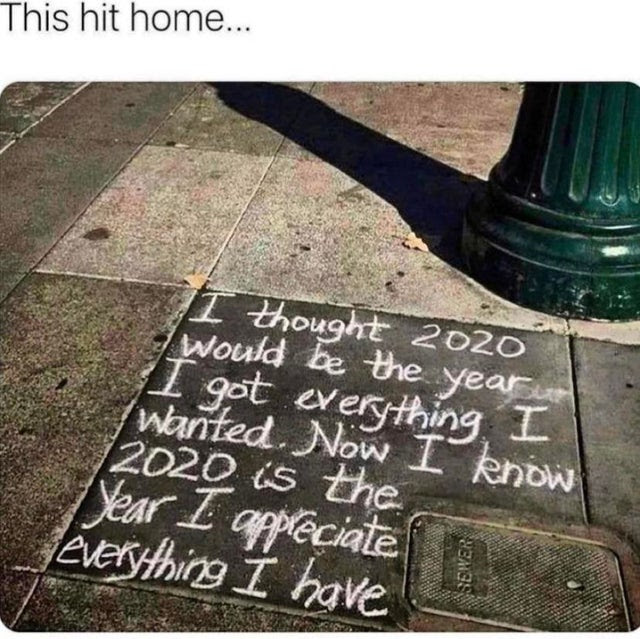 Follow TBB on Twitter @FlyerTalkerinA2.
You can subscribe to TBB below, winners only!
Opinions expressed here are author's alone, not those of any bank, credit card issuer, hotel, airline, or other entity. This content has not been reviewed, approved or otherwise endorsed by any of the entities included within the post.