We show you how to go on a tour to Iran, bring you the SPG 35k Cards like everyone, discover beautiful hidden beaches, pick the best Caribbean Islands & more!
TBB Blog Mission: To Entertain. Educate. Inspire. In That Order!
This site is

ad free

! You can support it by applying for CREDIT CARDS, consider doing your shopping with our AMAZON AFFILIATE LINK and clicking/forwarding any of our REFERRAL LINKS.
Starwood SPG has a new online game you can win SPG Starpoints and I won 10,000 points in my first try, woohoo! It's called Get In The Game with SPG. You can play every day until March 18. I saw it first at Loyalty Lobby. Now watch how every blogger will publish this and sell the SPG cards with it #rolleyes
Yomadic has a new Iran Tour! I am going to be doing this one. Just before the US election, phew!
Where to find First Class Anywhere in the world. There is a lot here to process…
You may have heard that the SPG cards (both personal and business) are now offering 35k SPG Starwood points which is great. What is not great is that for almost everyone reading this blog you will NOT get the signing bonus again (once per lifetime now, booooooo!). In case you never had them and/or are a newbie and you are indeed responsible with your credit, you can get them with my links HERE. And that's all the positive news about it, no WOWs, no AMAZING, no LAST CHANCE and HURRY. Sustain the small bloggers to keep them…going! For the beatings of other bloggers please see MILESBUZZ section below 🙂
Hidden Beaches for Bookworms. I always find something interesting in AFAR lists.
Do you really need rental car insurance? Really good New York Times article. Take lots of pictures with your cell phone!
Best Caribbean Island for every type of traveler. Interesting!
Crazy new instrument uses 2,000 marbles to make music. This is absolutely mind boggling. This Swedish artist took two years to build this thing, you have never seen anything like it, I guarantee it #mindblown
A new study confirms your worst suspicions: Financial firms prey on "unsophisticated" consumers. TBB study just out: "Titan blogs prey on unsophisticated travelers keeping them in the dark so they can sell to them more credit cards"
Best images from Smithsonian's annual photo contest
There is a human tragedy unfolding in Syria getting bombed by everyone it appears. Whoever can afford it is getting the hell out. Not everyone makes it. These portraits of refugee families show the lost members #verysad
John Travolta's house. Might as well be an airport!
MILESBUZZ
2016 Has Been a Terrible, Horrible, No Good, Very Bad Year for Our Hobby  It sure has #sosad
There was a deafening silence all morning from the big bloggers (affectionately known as Titans around here) about the SPG 35k offers. Dead silence. They were all waiting for their own affiliate links of course! Why help readers if you are not going to get paid huh, that would be sooooo non Titan like! And then I warned everyone! This practice of frenzied pimping attacks is what gets me so pissed off by this hobby. It is amazing to watch really! And it gets me a little, cough, angry? And sometimes I wonder why I am still doing this hehe #cryoutloud. If I only had more time to do another top ten parody post. Sometimes I can't help myself! You remember the hideous pumping by the same bloggers screaming like this? #barfcity And this one always takes the cake, they started all this madness!
Suddenly, Moocho app is no longer allowed to be used in Ann Arbor's Lucky Markets. That was the only reason I shopped there, boooooo! I guess I am going to burn my points by enjoying several more awesome pitas at… Pita Pit then! Or maybe me as a blogger I killed this deal. This is weird…have I become like these bloggers too? Oh Lord!
Get ready to donate to Personal Finance Digest's legal assistance fund, darn you Berkelele bank!
Apologies to all who fell for the BS getting the SPG 25k cards. Sadly, this includes some of my readers. I had no idea…I got stuck too as I was getting ready to apply for a few more Business cards! And then bang, the ax fell with the once per lifetime rule! But you can try getting matched to the 35k offer by trying these. Good luck!
And I leave you with this…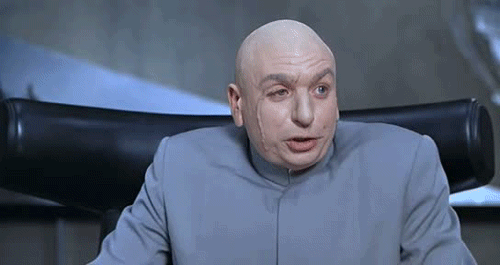 Please help bloggers you appreciate & make a positive difference in your life by spreading the word about their blogs, emailing and commenting and using their few $ links, thank you!
TBB
travelbloggerbuzz@gmail.com
Follow TBB on Twitter @FlyerTalkerinA2
You can subscribe to TBB below, winners only!