We bring you the news how Marriott deals another blow to Bonvoy members, how to score mega Hyatt suite upgrades, visit weed resorts, an amazing student debt map by each US state, how to transfer Chase Ultimate Rewards points to airlines guide, bad changes to the Hilton Honors status elite match and challenge programs, visit Bryce Canyon Park and Palawan in Philippines, get some unique drive-ins at the old Berlin airport, warn you how the IRS may take away your passport if you owe taxes and lots more you guys, this is a long one because, you know, I like to blog for the imaginary conversions, sad lol #facepalm
TBB Blog Mission: To Educate. Entertain. Inspire. In That Order!
You like my blog? Send a link to someone please!
In case you missed Andy's post here about stopovers, here it is again: 3 Most Generous Stopover Airlines in the World.
Chase Ultimate Rewards points remain the most valuable points currency, so here is How to Transfer Ultimate Rewards Points to Airline Miles.
Yesterday morning I saw many blogs posted the same exact news about the Marriott off-peak award pricing and other changes. It looks like they were all told to wait until they received the green light to post the news from Marriott. And they pretty much all had the same info on the news release, yawn. And then DansDeals posted what you should really know about yet another devaluation: Marriott Dynamic Peak Award Pricing Coming Next Month, Points Advance And 5th Night Free Awards Will Also Be Devalued.
…peak pricing will now be dynamic and peak dates won't be published. You'll have to search for dates to see which dates are peak, off-peak, or standard.
…the ability for peak dates to change dynamically is not a good thing for the value of a program's points
In the award chart [see link] that will be effective 9/14, I combine the new pricing together with cash+points pricing and PointSavers pricing with discounts on rotating hotels.
Marriott's Points Advance feature will be #Bonvoyed.
5th night free awards will also be #Bonvoyed on 9/14 as their name changes to "Stay for 5, pay for 4."
With these changes, you may find the most value in the program in the ability to transfer 60K points into 25K-27K miles with dozens of airlines [Can't believe this is still alive actually!]

Bad changes in the Hilton Honors Gold & Diamond Status Elite Match & Fast track program effective immediately. Thank the bloggers who were screaming how you can get a free match by doing things you should not do (using Photoshop and opening new account)…I am sure they sold lots of Hilton credit cards in the process though, sad!
Here is more on the exciting AA additions: American Airlines New and Interesting Routes for 2020 – Here are the Schedules.
And more info as well on the exciting Lufthansa addition in Detroit now flying direct to Munich!
Do you have a one-night stay at a Hyatt and want to impress the hell out of your special guest? How 9K Hyatt Points Can Give You a VERY Nice Suite on Your Cash Stays.
Just in case this national park was on your list: Bryce Canyon National Park: What to Know & Why Everyone Should Visit.
Wow, I think I am in love with Palawan, Philippines!
Some interesting entries in this one: The 50 Dishes That Best Represent Every State in America. For Michigan it is pastries and coney dogs…hmmm.
I have been saving this one for a while, never made it into a Best of Web post, so here it is: Mike Tyson's Weed Resort: The Former Champ Smokes the Toad. Oh man…what can you say about this guy smh. 420 acres you guys lol.
Since we touched on weed…lets now educate you about drive-in sex booths at airports! Sorry, no shocking video lol. Actually, this was proposed for the old Berlin airport. I just can not imagine this proposed by a mayor in the US you guys 🙂
The mayor of Berlin's central Mitte district has proposed installing "Verichtungsboxen" — booths where prostitutes can meet clients — in the airport site, a bid to improve the safety of the city's sex workers. These include drive-in booths, where customers can meet sex workers in their own vehicles.
One of those feel good stories on Twitter that went viral. Woman Asks For Help Finding The Man Who Once Bought Her A Bike, And The Internet Delivers. You know, maybe we should not put kids in cages and instead buy them bikes huh?
Heads up, if you have a tax debt to the IRS, they may take away your passport, you have been warned! Individuals who need passports for imminent travel should contact IRS promptly to resolve tax debt.
Ever wondered how much student debt does each US state hold? Well, here is your answer, you are welcome!
Amazing drone shots! These Aerial Views of a Lavender Field in Valensole, France are Incredible.
Some really good thoughts in this article: The New Servant Class. I mean, I look around and I see plenty of these gyms, hipster coffee and juice places, spas etc.
Perhaps the ultimate price of wealth work, for all of the opportunities for the low-skilled, is not only the threat of exploitation, but broader alienation. In a digital marketplace of maximal convenience, there is no room for the friction of intimacy.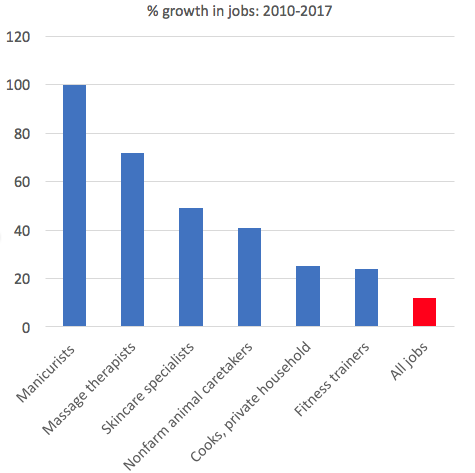 We are now entering BLOG BUZZ, a section for advanced hobbyists and veterans of this fast imploding hobby and also a section where I go on and on about some stuff that happens in my life because it helps me feel better about myself.
Looks like the era of gift card reselling may be coming to an end: Gift Card Mart Suspends Gift Card Buying/Selling Operations Temporarily: What Is Going On?!? From the blog that pioneered the !!!! we now get the ?!? 🙂
Just in case you wanted to find out how it is applying for the CNB Crystal Visa Infinite credit card and what to expect.
With yet more hits coming at us from Marriott Bonvoy outlined at the top of the post, I can not wait to see The Points Guy lower the valuation of the Bonvoy points in its "prestigious" Points Valuation Guide. And that was a  joke bwahahahaha!
My knee is full healed and I am slowly getting up the mileage…all for the ultimate life goal to start AND finish my first full marathon in Detroit.
August has been pretty much dead for conversions around here, just three month to date. I am okay not being compensated for my time, I get psychic rewards blogging really. But I really do not like going to the hole you guys! You missed my whining, been a while 🙂
Son is back home now for the next 8 days before he heads out to NYC to start his career. I explained to him all about his tax brackets lol. He is on with the plan: Maximize 401k contribution, put away $1k per month and 50% of his one time income items. Actually, he really wants Trump to blow up the market as he will be buying for…decades! And he is also scoring some Delta miles and Hilton Honors points for business travel and of course his dad tries to maximize the haul as usual!
If you help me with some conversions…maybe we can buy Greenland? Or maybe it is better to buy it cheaper when it melts hey lol!
Welcome Pointchaser to the Blogs To Ignore list. Don't go there, old sales man Rick/Ingy is back to blogging spreading shitty affiliate links as usual.
And I leave you with this…Rock me baby lol #bestdogever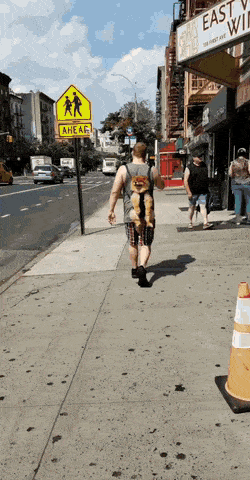 TBB
travelbloggerbuzz@gmail.com
Follow TBB on Twitter @FlyerTalkerinA2.
You can subscribe to TBB below, winners only!
Opinions expressed here are author's alone, not those of any bank, credit card issuer, hotel, airline, or other entity. This content has not been reviewed, approved or otherwise endorsed by any of the entities included within the post.