Another TBB post featuring the most eclectic links around the web such as Michael Lewis 'Going Infinite' book is ripped apart, our divided America, the best ice hotels, the 90k Chase Ink cards are back, we catch up with the markets, HSAs are like extra-strength Roth IRAs, US consumers are ready to take on that recession that has been coming for the past two years and counting, Xi Jinping may not be that sharp after all, the evolution of beer, latest on the updated Covid vaccines, amazing photography always, domain name riches, I travel to pick up my Chicago Marathon shirt, we catch up on the latest in the crazy world of frequent flyer spender miles and points, enjoy the weekend!
TBB Blog Mission: To Educate. Entertain. Inspire. In That Order!
I use and recommend Proton VPN <—– REFERRAL LINK
You like my blog? Send a link to someone please!
No ads, no clickbait. No sponsored posts.

This blog publishes every Friday. If not Friday, it will be Monday. This is a one man labor of love operation, enjoy it white it lasts.
If you are here primarily for the miles and points content, please scroll way down to find it.
I want to single out one article that blew my mind.  Amazing gems in this link, enjoy! You are welcome.
PERSONAL FINANCE
The third quarter was not very good, the charts in this link will show the damage: 13 Charts On The Changing Market Mood in Q3. This is completely normal of course, you need to stick with a long term perspective and not one of a trader you see all over the financial media. Trader types playing short term market moves seldom win in in the end.
There is chatter in Congress making changes to improve Health Saving Accounts (HSAs) even more. With the current dysfunction in Washington DC I am not holding my breath. Presently, the HSA is amazing enough. This account is like an 'extra strength' Roth IRA, advisor says. Here's when to use it. Article explains all the benefits very well, in addition to the main advantage below:
HSAs offer a unique "triple tax advantage,"… contributions are tax-free, investment growth is tax-deferred and withdrawals are tax-free if used for eligible medical costs.
I have been around the financial markets so long that it never ceases to amaze me how the mood can change in an instant. You need to stay grounded and invested. And also focus on the positives, such as the health of the US consumer, a lot of cash in the sidelines, plenty of home equity, very strong job market, wages are growing, inflation is falling and on and on. How Prepared Are Consumers for a Recession?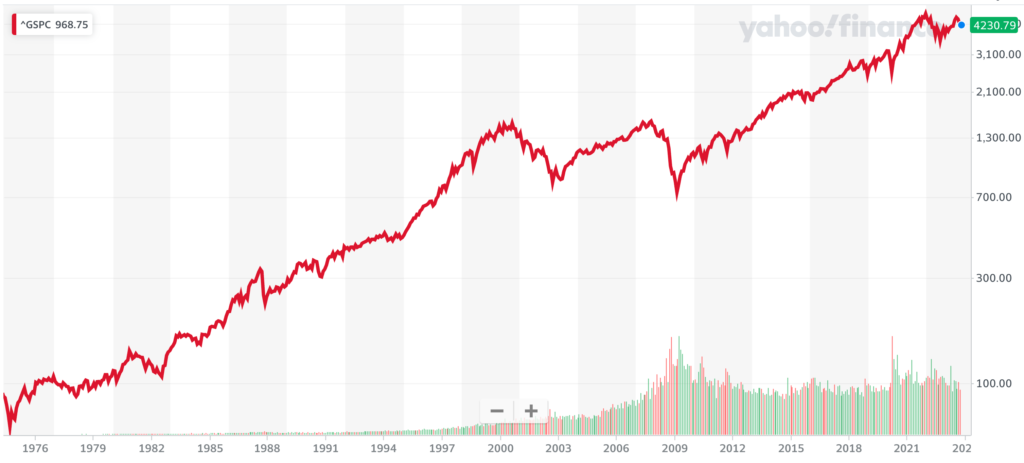 SAM BANKMAN-FRIED FTX TRIAL AND MICHAEL LEWIS
Update: I am sorry for the length of this section, I should have held it up to do a Best of Web special post on the new book "Going Infinite" from Michael Lewis on SBF. Just like I did on the whole crypto/blockchain/Bitcoin/Web3/NFTs/Metaverse/Cryptocurrencies thing back in early 2022, hopefully someone read it just in time to avoid going down this rabbit hole…
Are you as disappointed at Michael Lewis as me and so many others with his latest book on Sam Bankman-Fried? He thought he had yet another amazing story with a unique character and I think he fell for his BS 100%. Where is the inherent skepticism quality all journalists should have huh? After being around Sam for six months I guess he just could not change the book to portray him as a fraudster in the end. Anyway, the book coming out the same day Sam's trial starts is, well, this guy sure knows how to sell books. And I was also one of the many who were shocked what he said in 60 Minutes basically excusing the fact that this guy stole billions. Best article was this one the Los Angeles Times: In Michael Lewis, Sam Bankman-Fried found his last and most willing victim. Michael Lewis could have changed course with his book but…
To the end, he treats Bankman-Fried as sort of an endearing scamp who got in over his head, essentially by an adorable habit of inattention. He accepts the self-image of Bankman-Fried and his parents, Stanford law professors Joe Bankman and Barbara Fried, as people with "basically zero interest in money" — never mind allegations in a lawsuit filed by Ray that they profited by tens of millions of dollars from their son's enterprise, including the purchase of luxury property in the Bahamas, or that Bankman, according to a lawsuit by FTX's new management, complained that his salary with the company was only $200,000 rather than $1 million.
Some of the characters who will be hearing from during the trial: Sam Bankman-Fried's Closest Friends Will Testify Against Him. Here's Who Else We'll Hear From. Some I learn about for the first time, grab your popcorn.
Wait, as the few last days rolled by more have come out with the same feelings about Michael Lewis and I thought I was being harsh at him…
Blockworks: New Sam Bankman-Fried book 'Going Infinite' goes absolutely nowhere.
"Going Infinite" was intended to be a success story. Unfortunately, when its main character turned into a failure overnight, so did the book.
The fact that Lewis is more critical in the last 20 pages of how the FTX bankruptcy is handled than he is of how FTX is run in the first 200 says all that you need to know about this book. If I didn't know that Sam was under house arrest during its writing, I'd imagine that he had been dictating the pages in a whisper to stenographer Lewis over his shoulder.
Molly White: Review: Michael Lewis's Going Infinite. The most damning review of the book…Read the whole thing, this is how it ends:
Far from providing an incisive inside view into a historic collapse that saw billions of dollars go up in flames at the expense of multitudes of people who were financially ruined, Lewis has still produced the hero story he originally set out to write. By the end of Lewis's first ever conversation with Bankman-Fried, he writes: "I was totally sold". By the end of the book chronicling the same man through his company's dramatic collapse, that doesn't seem to have changed.
There are a few things I would like to add before finally moving on from this section.
The few defenders (about this book, not his career obviously) come back and say "read the book and you decide". Well, nope. The reviews and the 60 Minutes interview were enough for me and have other things to do. Like, this blog is not going to write itself you know.
What if SBF is found innocent in the end? Long shot but that could save Micheal Lewis some face I guess…
Out of so much these guys diverted from FTX customers to blow on so much crap, including many startups, there is one company that may actually make it and when it IPOs lots of FTX customers may see a big portion of their money recovered, the company is Anthropic. That would be the irony hey, SBF gets acquitted and Anthropic's IPO goes nuts and…I guess Michael Lewis can do a follow up on SBF that boy genius after all woohoo.
CRYPTO/TWITTERX
Remember the two Three Arrows Capital crypto hedge fund geniuses in Singapore who blew billions and have evaded justice? One even did a ridiculous interview hanging out in Bali with the Wall Street Journal a few months ago, I posted it here. Anyway, the other one was hiding in Singapore and tried to leave the country and was caught. And thrown in jail for at least four months, who is laughing now huh? Three Arrows Capital co-founder Su Zhu jailed for four months.
Linda Yaccarino had a great career and reputation with NBC Universal. Only to throw it away to pretend to run Twitter, now called X, while Elon Musk calls all the shots. And she keeps kissing Elon's ass trying to right the ship only for Elon to sabotage her and show her who is the real boss. And she keeps going along with this, so ridiculous imho. The Chief Embarrassment Officer of X (Formerly Twitter).
And she hardly appears to have the ability to defend X or Musk in a capable manner: When Yaccarino shared a new video advertisement last week promoting X as an "everything app," she had to delete the video and reupload a new version after users pointed out that the scrolling feed used in the clip featured quite a few posts criticizing Musk.
GEOPOLITICS
I think we are all coming to realize this: What If Xi Jinping isn't that competent. I think two years later the author of the original article is being proved right…And I wonder if this will happen at some point:
But if growth keeps slowing, big plans keep fizzling, and bellicosity and cruelty keep backfiring, I wonder how long it will be before people both inside and outside China start to question the narrative.
Must read from Robert Gates warning us all: The Dysfunctional Superpower. Can a Divided America Deter Russia and China? Are the members of the US House of Representatives even listening, hello?
ODDZ & ENDZ
I like the new CDC Director, the previous one was over her head imho. Great podcast. CDC Director Dr. Mandy Cohen sits down with Andy to answer your most pressing questions about this year's new COVID booster. When will the new vaccine be available to everyone who wants it? How will it hold up against new variants like XBB.1.5, EG.5, and BA.2.86? When should I get vaccinated to best protect me and my loved ones this holiday season?
OneStopRadio. Amazing site, search for radio stations by country/language/genre/network.
Amazing house wow!
I had no idea: Explore the evolution of beer, from Stone Age sludge to craft brews.