We bring you an awesome Mile Nerd must read rant, time to get scared about the Marriott Rewards new phase starting August 18, visit the best Route 66 stops, The Points Guy buys Mommy Points who ditched Boarding Area, identify cheap Marriott/SPG properties in South America, see the most expensive homes in America, learn about office chairs, check out a cool building in China with a waterfall, see the largest importers around the world, running in Death Valley is insane, how life has changed for 30 year olds and the latest blog action from this insane world of so many helpful bloggers helping clueless readers travel for "free" getting rich in the process by promoting plastic merchandise…you know. You may say and rightly so, you do the same here TBB. I do! And I suck in it, can barely hit ten conversion per month and I still would not make minimum wage per hour okay? So…there! Ingy, come back man, we miss you #notreally.
TBB Blog Mission: To Educate. Entertain. Inspire. In That Order!
My daughter, TBB Social Media Instagram Manager, is picking the pics in the TBB Instagram page. Here is me in Maligne Lake and here is my back in Abyaneh, Iran. Here is a beautiful shot of the NYC skyline too!
I have added the 10,000 Amex Membership Rewards signup bonus for the Amex Business Plus no annual fee 2x card in the list of best offers with my credit card links.
Beware of the many too ridiculous restrictions coming on August 26 on all the Marriott and SPG credit cards. If you can get the 75k Marriott Premier Plus card, get it now. Unless you can qualify for the SPG Luxury card coming soon! Oh man, I miss the old churning days so much!
Stop. READ THIS by Mile Nerd. If you are new to this "hobby". What I have been saying for years!
And the date beloved SPG is one step closer to join the trash bin of history is…
On August 18, we'll become one powerful program. We're working hard toward a smooth transition and we'll be with you every step of the way. Here's everything you need to know about our new program.
Marriott being with me every step of the way scares the crap out of me, so creepy, no thanks! Here are some critical dates to know about this. I am outta here…I am impressed so far by what Marriott has done with the SPG transition. But I can see this happening on August 18 and then this soon afterwards. Lol, no wine and dine invitations to me by this company, sad!
So Air Canada spins off Aeroplan. And then leaves it to start its own program. And then offers to buy it. Lol.
These are pretty quirky all right: My Favorite Quirky Stops on Route 66.
I have recently started running and I am starting to enjoy the pain. But I would NEVER run in Death Valley, this is just nuts! What Is It Like in Death Valley in the Summer?
If you are interested to learn about office chairs, this article is da bomb! Everything you need to know, amazing stats and fascinating history of them, wow!
Well, we will all be dead by that year…This is what work will look like in 2100. Some fascinating scenarios that make you wonder…Actually, I don't think much of futurist predictions in general but I do like these!
If you are 30 (or between the ages of 25 and 34 actually) this is a must read: How life has changed for 30-year olds. And the graph rocks! Makes you think huh?
Well, this looks very cool! Chinese Build Unbelievable 350ft Waterfall On A Skyscraper.
I did not win the $500 million something lottery to consider buying one of these babies, sad! 15 of the Most Expensive Homes in the World. This baby below is only $188 Million, wonder if they can take my Amex Business Platinum card you guys 🙂 Oh wait, I don't waste money on lottery tickets!
World's Largest Importers (HT: The Big Picture)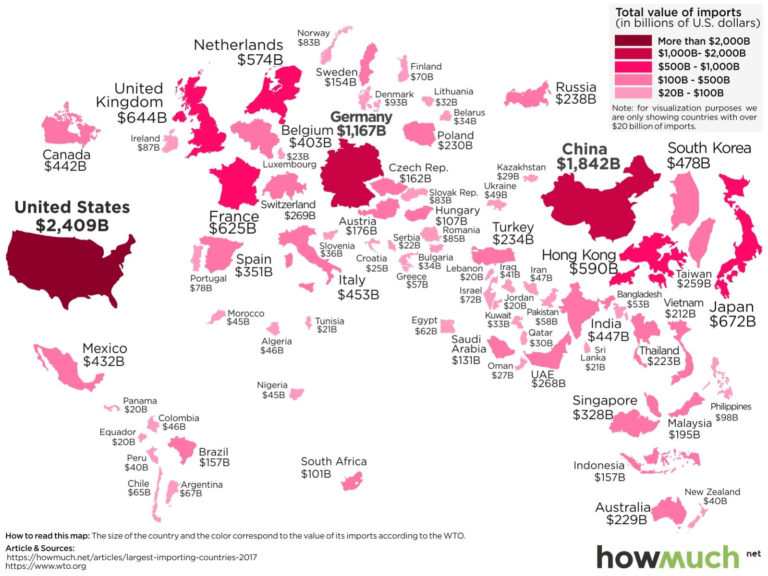 Just love this, a 96 year old Holocaust survivor is now a singer for a death metal band. You can age rocking in your chair or create phenomenal art like her with young men. Go granny! And the short documentary on the link below is so inspiring!
Inge & the TritoneKings "Totenköpfchen"
If you ever wanted to burn miles to Fiji, this is the blog post to read!
The Lazy Traveler series continues: Part 5: Marriott Cheap Category Hotels in South America — Wait Until August 18 or Book Now?. This is potentially and actually useful info. Unlike the sea of crap imho starting…next!
I went for the Citi AAdvantage Business Platinum card myself too, another 74k miles coming. So, it is a triple TBB familia score, all in all about 225k AA miles or so. We are our own best customer of our links lol. It should be conversion #6 this month. Taking away dollars from the Titans, they must be shaking because of it. Bwahahahaha.
The big news in the blogosphere is that The Points Guy ( a division of Bankrate, now owned by Red Ventures) bought Mommy Points. Her family travel content has already been ported over to the TPG site! Congrats to Mommy Points. I guess I can be as gracious as Randy Petersen. Whatever. Rumors abound that the reason she said yes was because she did not want to be listed in the TBB Blogs To Ignore list anymore 🙂 I had some questions. If I was blogging about this some years ago I would not hold back what I really feel but those days are gone. Until they can my links lol. Then…watch out #hint.
I am in Feedly all day long. And I notice things. Check out the image below. Three stories in two blogs. Each story appeared in both blogs mere MINUTES apart. Coincidence? Or same ghost writer? YOU be the judge!

Ouch: Stupid or liar: why does Ben Schlappig keep telling his readers things that aren't true?
No doubt, NO DOUBT. Ingy sold too early, sad!
Some excerpts from the latest Mile Nerd rant this blog post lead with. Which I agree 100% with:
…here are some of the simple truths about miles and points blogs…
Many of those "blogs" aren't what they pretend to be. It's part of the act to seem like a down-to-earth blogger typing away at home. But, in reality, even the word "blog" is a misnomer. Websites like that should actually be called "online sales flyers for credit card companies."
Did you know some of them are even owned by banks? It's a fact that certainly isn't advertised to newbies.
The daily goal is to maximize "conversions." Whether the frontman is a shrewd salesman disguised as a dork…or a used car lot shark playing the part of a goofy mom…that's what you are to those websites – a conversion.
They want you to apply for cards through their links so they can make big commissions. That's their interest in you. And it's why those websites depend on newbies. Your ignorance is money in the bank for them. Readers eventually figure out what's happening and move on. So the websites need to replenish with new crops of ignorant readers.
How much money are we talking?
For some websites, you (the conversions) add up to millions of dollars each year. This is very big business. And everything they do is for the same reason – to keep you engaged enough to click links. To gain your loyalty and convert you into money.
There's nothing wrong with making a profit. But there is absolutely something wrong (to me and my readers) in doing it dishonestly. When the entire purpose is to pack credit card links into as many places as possible…how honest do you think that website will be? How trustworthy do you think the information is? And what happens when a bank has input on the content?
But, believe it or not, thousands of people will actually see a post saying "THE CREDIT CARD TO GET RIGHT NOW" and think of that as a news article.
They'll literally watch a commercial and think of it as a show.
That's strange, right?
Yes and no. In fairness, the goal of advertising is to manipulate thoughts. So the website-disguised-as-a-blog just accomplished what they wanted – getting people to see ads and think of them as articles.
If you care, it's easy to make a positive impact in a smaller way…
Refuse to give your clicks to those types of websites.

Pretty simple…don't go there
And for bloggers who claim to be honest…don't link to those pages. [Looking at you Doctor of Credit! And many others, sad!]

Otherwise, you're part of the problem.
And I leave you with this…Don't ask!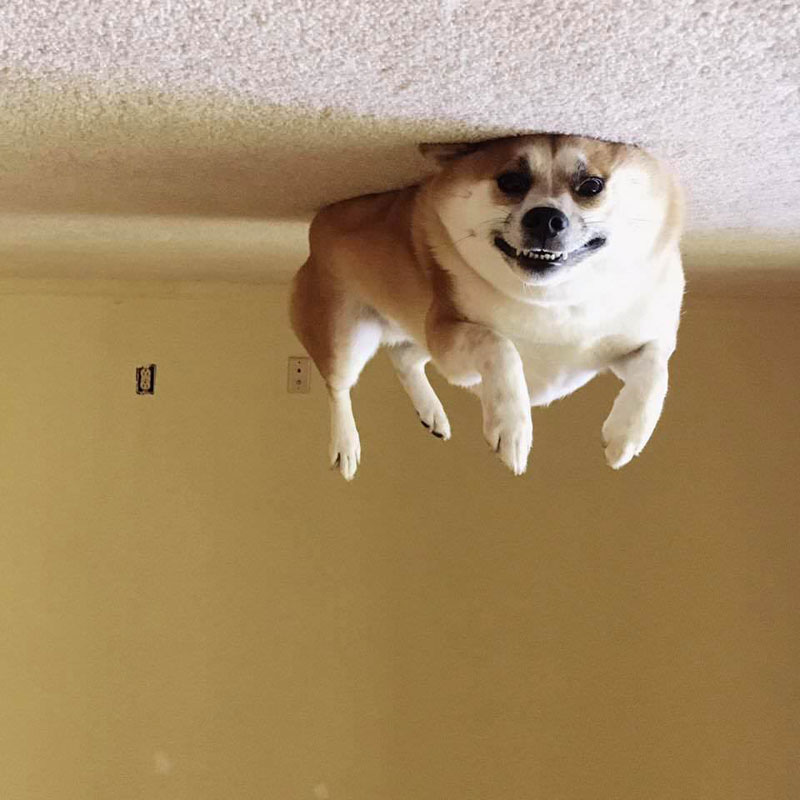 TBB
travelbloggerbuzz@gmail.com
Follow TBB on Twitter @FlyerTalkerinA2 and now on Instagram.
You can subscribe to TBB below, winners only!
Opinions expressed here are author's alone, not those of any bank, credit card issuer, hotel, airline, or other entity. This content has not been reviewed, approved or otherwise endorsed by any of the entities included within the post.