We bring you the new Barclay Arrival and new Amex Cash Magnet cards, visit Yerevan in Armenia, introduce you to a tool to find Hyatt awards availability, fly over the Russian World Cup stadiums, find out how influencers work or fake their way, some JAL awards stuff and MLife free nights, get a nice US import export state map, more Amex offers, more on Ritz-Carlton cruises, go where Anthony Bourdain went for his shows, laugh with a bad lip reading in the NBA, use one link to sign up for all  3rd quarter 5% category cards and more freeeeee…for now.
TBB Blog Mission: To Educate. Entertain. Inspire. In That Order!
Support TBB by applying for CREDIT CARDS, shopping with our AMAZON AFFILIATE LINK & clicking our REFERRAL LINKS
There will be a new offer for the Barclay Arrival+ card starting on July 1st for 60,000 points! Maybe I don't lose my credit card links by then…
Amex offers are over rated. But if you want to get more of them…
The third quarter Chase Freedom 5% categories will be: Walgreens, Gas Stations and Lyft. This is yet another topic bloggers get so excited about because they can do yet another post selling credit cards when they could instead do…what I just did here. Or use this link to register for every one of them.
Amex will be launching a 1.5% cash back card cleverly calling it Cash Magnet card. The signup bonus is $300 as a statement credit. Well, other than that…why would anyone bother to keep this card is beyond me! I can't wait to see how bloggers will enthusiastically sell this card down their readers' throats #itneverstops
The travel industry is all into this…experiences thingie. And expanding into, well, everything. We now have Ritz-Carlton doing cruises. How the Ritz-Carlton at Sea Will Avoid the Bus-Route Nature of Cruising.
Called "cruising yachts" by the company, the fleet of three ships will each have 149 suites, accommodating up to 298 passengers. The first vessel is scheduled to be delivered in late 2019, with its first sailing built around the 2020 Super Bowl in Miami…Prices start around $4,600 per person for a seven-night Caribbean cruise and $5,600 per person for a seven-night Mediterranean sailing.
In case you plan to visit this place…40 Amazing (and Delicious!) Things to Do in Yerevan, Armenia.
This is very cool. The places Anthony Bourdain visited for his shows. On a map.
The other day I received a proposal to do some type of work and I was addressed as an influencer. Not for this gig, come on! I turned it down of course as I do not even use the company's offerings so how was I supposed to speak positively of them or drive traffic to their site if I am not a fan? Anyways, it was just interesting to me though. And then I saw this article and it reminded how all fake crap it is in the travel industry: Instagram's Wannabe-Stars Are Driving Luxury Hotels Crazy.
Joe Miragliotta, a men's lifestyle and travel blogger who says he's stayed in hundreds of hotels as an influencer…[wait, whaaaat!!!!!!!!]

Bedwani said that it's critical that hotels set explicit terms in their deals with influencers. "I know a major brand that opened up and flew in a plane full of influencers,"...[wait, whaaaat!!! Why nobody invites me to these things and then I have to make you all angry whining in this blog for not making  minimum wage per hour huh?]
Hilarious! A Bad Lip Reading of the NBA.
It's Friday, lets laugh some more! This Freud Disciple Tried To Harness The Power Of Orgasms To Cure Illnesses. Whaaaaat?
Sad fact. Next year, people will spend more time online than they will watching TV. That's a first. Well, not really. But I am surprised this had not happened yet!
The best show on earth has started, the 2018 World Cup! Russia's World Cup stadiums, as seen from the International Space Station.
Thanks Donnie! These maps show each US state's biggest import and export partner.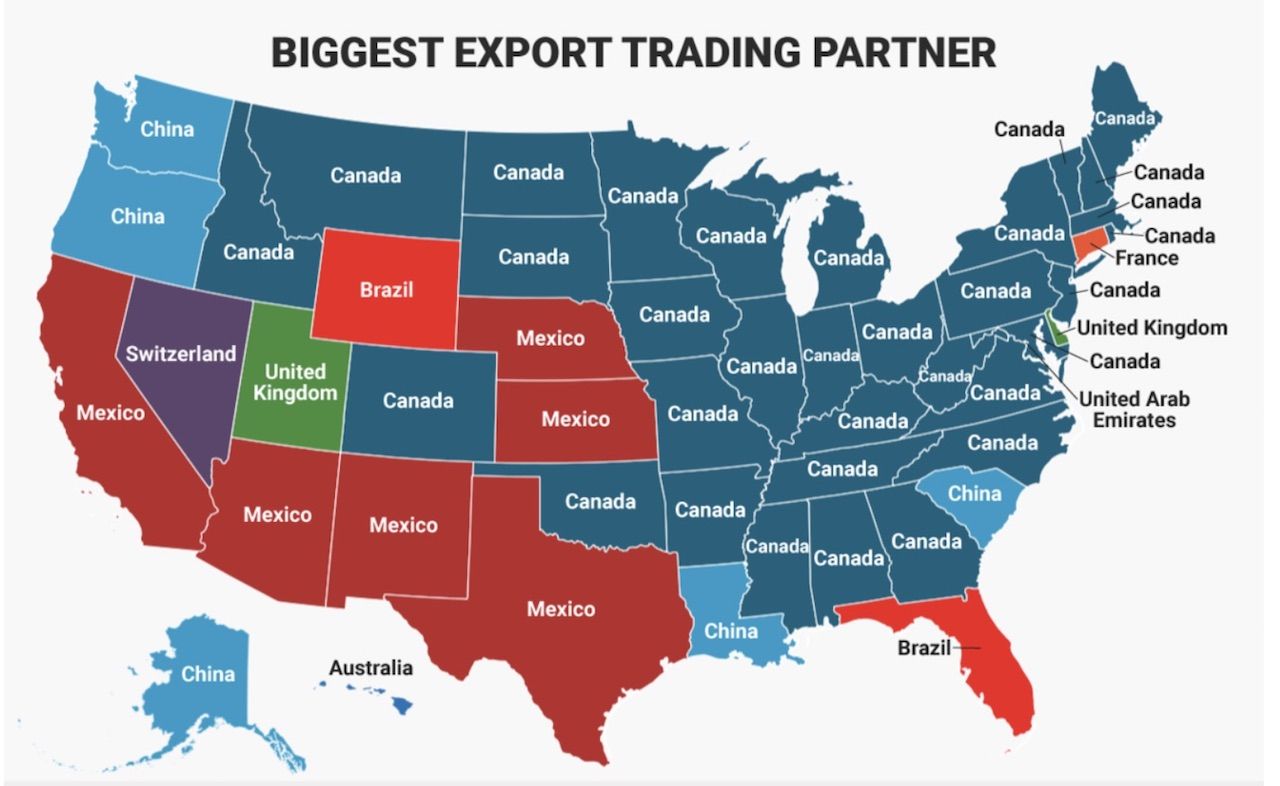 Love art. And photography. And this link combines the two #winning: Remote Landscapes and Abandoned Structures Momentarily Transformed by Colorful Plumes of Smoke
I did not know about this tool. Find Hyatt award availability or cash rates faster.
Just so you know, I do not do this. Just not my thing. I like to travel for freeee for real you know. You probably shouldn't participate in a good IHG points sale. But I don't buy miles/points for another reason. Companies that do this are in control. With more miles and points out there…they can and WILL devalue sooner than if they did not sell any! Understand? Plus, affiliate bloggers post these to pump their affiliate links so they will get paid long after you click on them…so DON'T! And remember, bloggers buy them so then they can do posts how they traveled for "free" to sell more credit cards. And oh, of course they deduct these purchases as legitimate business expenses. Well, I could do this crap here but…I don't.
I never had any JAL miles and sure don't plan on getting any after the coming devaluation. But maybe you have some to spare. JAL Adds The Ability To Book Emirates Awards Online; Flying Shower Class Without Fuel Surcharges.
If you are into casinos and gambling, maybe this is for you: M Life Gold Status Gets You At Least 7 Free Nights in Atlantic City This Summer. I never figured out going to gamble is considered entertainment. Because you will lose…I don't like losing. And I especially hate it when some days someone returns something to Amazon bought with my link and that makes me feel like a big time loser indeed 🙂
New blogs record: 92 #mindblown
Hit a new low in weight loss, down 27 lbs a few days ago. Which is pretty shocking not even three months into my new and improved George stage. I hope to make this a permanent life change. Let's see…I am also running more, maybe one day I can stop dreaming about doing a marathon!
I will be doing my very short reviews of each 2018 World Cup game:
Russia 5 – Saudi Arabia 0
I was predicting a surprise taking into account that this is not a good Russian team and they would be so full of stress. And the Saudis finally showing up. Obviously, I was wrong. The Russians managed to score early which worked wonders for their stress. And the Saudis had to attack which opened them at the back like an air force carrier accepting planes after missions. The holes were yuge! Such poor marking at this level was hard to believe. And the Saudis have to face Uruguay next. Ouch, everyone will be salivating at the leaks in the awful defense. The two last Russian goals were fantastic by the way.
And I leave you with this…Hope this guys does not run because I may even vote for Trump #notreally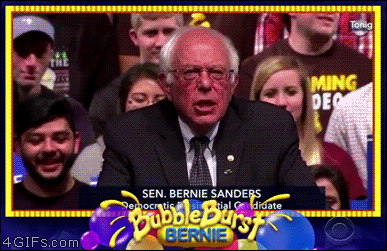 TBB
travelbloggerbuzz@gmail.com
Follow TBB on Twitter @FlyerTalkerinA2
You can subscribe to TBB below, winners only!
Opinions expressed here are author's alone, not those of any bank, credit card issuer, hotel, airline, or other entity. This content has not been reviewed, approved or otherwise endorsed by any of the entities included within the post.