We bring you the latest on the new Istanbul airport, visit Victoria Falls, visit the Church of Cannabis and light it up, more useful info on the United award search tool, reveal the TPG business strategy, the latest tourist attraction in NYC, day trips from Almaty in Kazakhstan, the internet cloud is deep in the oceans, we are big believers in boring investing, world wide web inventor lays out how to save it, a story about the Phantom Gambler, the latest Best Hotel Guarantee list details, more blogger moves and lots more freeeeeee!
TBB Blog Mission: To Educate. Entertain. Inspire. In That Order!
You like my blog? Send a link to someone please!
Can I squeeze the huge news that the United Explorer Business card has a 75k United miles signup bonus and is ending, huuuuury!
I think in my next trip to Greece I will aim to go through here: The New Istanbul Airport Opening Date Is Set & What You Should Know if Flying Turkish Airlines.
This looks kind of amazing actually! Drone video shows new staircase sculpture in NYC.
And when I thought the Ann Arbor hotel boom may take a breather, we have this! Developer proposes razing Red Roof Plus for new hotel, drive-through Panera in Ann Arbor. I am not sure if this will ever happen, we shall see.
A trip report from Victoria Falls.
Some of the lakes look ridiculous indeed, wow! 16 Ridiculously Beautiful Day Trips from Almaty, Kazakhstan.
You can go to church and smoke weed…only in the Denver International Church of Cannabis. Oh Lord!
Through the haze of smoke, I see Berke strike a match and benevolently invite congregants to light joints on his candle. "We support each other on our individual spiritual journeys," he says, "and come together to burn our sacrament." At cannabis church, religious rituals are stripped of guilt and recast as a communal self-help experience—which is maybe what they were always supposed to be anyway. The crowd goes wild, shouting "Amen!" and "Huzzah!" [Only in Denver lol!]

You know how much I despise clickbait headlines. And even Seth Godin had this to say: The Surprising Secret of Web Headlines.
It's not that difficult to write a headline that people click on. But a headline that people click on is rarely one that earns trust, sustained attention or action. Which means that if you're looking for more than a click, you'll need to walk away from the bait and switch that's now so common. Just because you can trick people and swindle a click doesn't mean you should. Because, as we know, measuring the wrong thing is worse than measuring nothing at all. [ I earn trust here and that's about it, sad lol]

How the Internet Travels Across Oceans. Wow, must click…the cloud is deep in the water!
The inventor of the world wide web with the manifesto to save it: The World Wide Web Turns 30. Where Does It Go From Here? I am starting to lose faith about this…And good luck fixing the issues below!
To tackle any problem, we must clearly outline and understand it. I broadly see three sources of dysfunction affecting today's web:
Deliberate, malicious intent, such as state-sponsored hacking and attacks, criminal behavior, and online harassment.
System design that creates perverse incentives where user value is sacrificed, such as ad-based revenue models that commercially reward clickbait and the viral spread of misinformation.
Unintended negative consequences of benevolent design, such as the outraged and polarized tone and quality of online discourse.
For your personal finance fix: Compounding Boredom is Simple, but Not Easy. I am an advocate for keeping your investing boring. Leave your wild self for your hobbies and other stuff, okay?
Good investors need to:
Give up hanging out with the Crypto and Pot Stock cool kids and learn to chill with nerdy Bogle Heads.
Wait decades before realizing the fruits of their labor.
Stay away from looking at their accounts during bull markets to see how much money they "made."
Stick with a few boring index funds and reject the allure of the latest and greatest hot fund manager.
Contribute an equal amount to retirement accounts each paycheck. Missing out on the pleasure of stopping contributions when the market is plummeting and the joy of increasing them when the stocks are hitting new highs is the price of admission.
Turn off financial media and instead read a good book or take a nap. (Both are better for health and wealth.)
Spend more time discussing tax and insurance strategies than trying to figure out what company will be the next Apple.
Understand doing nothing is a powerful strategy.
I had never heard of this guy! Dice Roll: The Phantom Gambler. What a wild and, as it happens in gambling, sad story/ending.
On September 24th, 1980, a man wearing cowboy boots and carrying two brown suitcases entered Binion's Horseshoe Casino in Las Vegas. One suitcase held $777,000 in cash; the other was empty. After converting the money into chips, the man approached a craps table on the casino floor and put everything on the backline. This meant he was betting against the woman rolling the dice. If she lost, he'd double his money. If she won, he'd lose everything. Scarcely aware of the amount riding on her dice, the woman rolled three times: 6, 9, 7. "Pay the backline," said the dealer. And just like that, the man won over $1.5 million. He calmly filled the empty suitcase with his winnings, exited Binion's into the desert afternoon, and drove off. It was the largest amount ever bet on a dice roll in America.
And now we are entering BLOG BUZZ, a section for advanced hobbyists and veteran miles and points blog readers.
Travel Is Free is back full time blogging. Welcome back…wish you had never left us.
More good info on the United award search tool. Use ACTUAL airport codes, not cities (NYC, etc.).
So The Points Guy went out and made another journalist hire, Ben Mutzabaugh from USA Today. I went with Ben to the Star Alliance Mega DO2 and he is a really nice guy. And a really good journalist. With all the media industry turmoil and continued restructurings/job losses/shrinkage…I am not surprised journalists jump for more money. He will write about aviation. And Chase cards lol. As long as he does not criticize major advertisers that happen to be airlines! Remember what happened when it was management's decision to pull a post being critical of Marriott hey? The news announcement only attracted four comments and one was this by a dude names Sam R.:
"…I do hope TPG can grow its revenue stream so that there can be some separation between aviation news coverage and the sponsored links to credit cards and rewards programs that are often embedded in articles. That way TPG can become more of a news organization than a content marketing one." [Yeah, good luck with that Sam R. smh]

I think I have figured out the business strategy at The Points Guy Inc. FLOOD the site with numerous posts per day. Build up the traffic metrics BIG time. Who cares that most revenue is coming from credit card conversions! Who cares about actual profits too! See the history of Business Insider, it followed the same strategy. I used to follow BI in Feedly. Out of 50 posts I would find one gem. Then the pace of posts just increased in a super frenetic way…I could not keep up anymore and I had to delete it from Feedly as it was stressing me out! Since then I have not gone back there EVER, so much quantity…NO quality whatsoever! And then bang, BI was sold for MUCHO MILLIONS! I think the venture capital firm owning TPG is banking on doing it the exact same way. My guess, you got a better one? I hope all the staff there will have a nice landing and do not make plans collecting a check from the company in the long run, you have been warned.
Bethany Walsh left Miles to Memories to "pursue other projects". Don't be surprised if you see her appear at TPG too! I think she was great. If you read this Bethany and want to explore opportunities writing for TBB, please contact me. Good luck to Mark!!!!
Amex acquired Lounge Buddy and from here on, all Amex Centurion lounges will have the highest rating LOL.
Classic Delta. Raises one way business class award to Europe to a ridiculous 105,000 Skymiles while announcing passengers may get free wifi…at some date in the future. Now watch others follow. What a scam…I am going to announce my retirement from the hobby one day. First, I need to burn over 4 million miles lol.
In case you want to beat yourself up and try to make the hotels honor a "best rate", here is the latest list of Hotel Best Rate Guarantees.
I avoid tiny outfits like this, there are so many. So…PSA: Stay away from Coinseed
And I leave you with this…Reharden them nipples, only in Thailand 🙂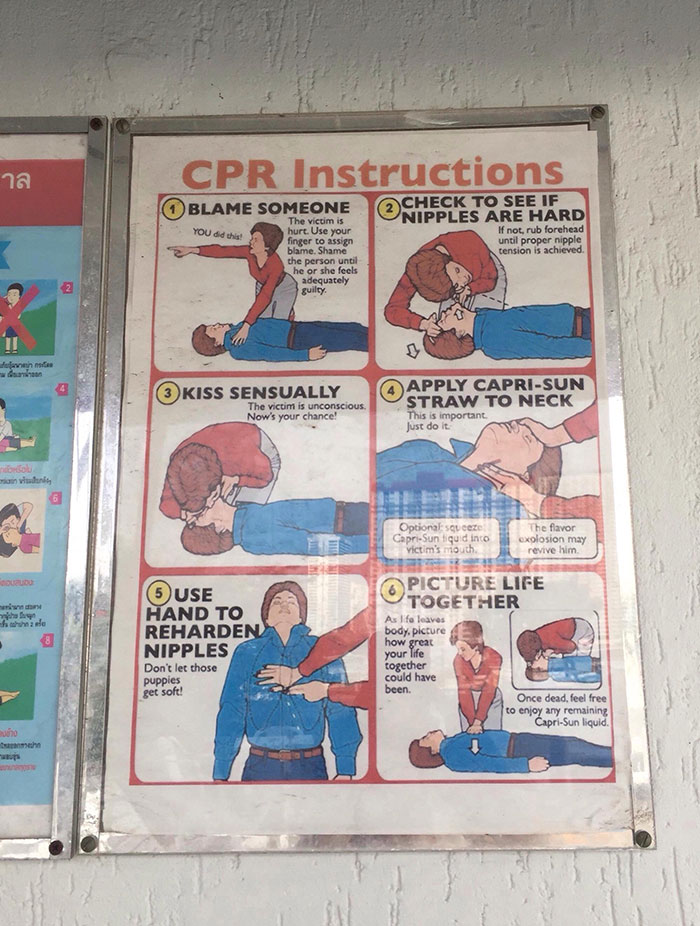 TBB
travelbloggerbuzz@gmail.com
Follow TBB on Twitter @FlyerTalkerinA2.
You can subscribe to TBB below, winners only!
Opinions expressed here are author's alone, not those of any bank, credit card issuer, hotel, airline, or other entity. This content has not been reviewed, approved or otherwise endorsed by any of the entities included within the post.