We bring you a nifty Points To Miles Transfer chart, choose the Best Amex Platinum card, visit incredible volcanoes, go on an AMEX SPG Card sales frenzy, Accor keeps buying, Aeromexico comes to Detroit, we bust Russian hackers, look at animal pics, sneak into North Korea again, we call out the ridiculous rampant selling because we prefer to be the light in the darkness. Contrary to popular opinion, TBB staff of one is not that angry all the time, just sometimes.
TBB Blog Mission: To Entertain. Educate. Inspire. In That Order!
This blog is not beholden to anyone…only to you. And myself of course. My aim always is to satisfy the mission of the blog. And let chips fall where they may. And keep going. Fully realizing I could be doing other things with my time you know. Thanks for understanding and the support. And thanks to the hating trolls…you could be elsewhere doing what you do best but you choose to do it right here #bravo #thanks.
Okay, lets get this out of the way. In case you were comatose, the Amex SPG cards for 35k SPG points (after a $5k minimum spend) expire today April 5, 2017. Yes, they are available with my links. My son got it…because 35k SPG points can go a long way, especially towards lower level category hotels! Nobody knows what Amex will do with this offer, whether it will go back down to 25k, stay at 35k or even increase. TBB readers are NOT allowed to carry credit card debt. Ever. Lets move on now!
Wings of the Points – Points to Miles Transfer Chart. This is a visual chart of which points transfer to which airlines. This is from a chinese based/owned site titled US Credit Card Guide apparently. Weird if you ask me but this one is really good.
Which is the best Amex Platinum Card? Nice post laying out ALL the different versions that are out there. Not that these blogs will likely tell you about these versions the card versions they can not get paid to sell to gullible readers intentionally kept in the dark…
Amazing…Accor Hotels made another acquisition, wow! This time they bought VeryChic. Yeah, I haven't heard of them either. Maybe…do you think they may be interested in buying my blog too? You know I am all about the experience tooooo! Seriously, how much money do these guys have?
Heads up Detroit based readers! Aeromexico begins direct Detroit – Mexico City flights daily. And on May 1, it begins Detroit – Monterrey service too. Maybe you can use some of your Delta Skymiles here, you are welcome.
The world's most incredible volcanoes. Because…TBB is all about being incredible. Stop laughing!
This is great to see finally! U.S. sweeping up Russian hackers in a broad global dragnet. Nothing to do with Trump, just plain old cyber scammer filth!
There are some weird things that go viral. I can not believe my post about masturbation coach Ed did not, I know I know…so unfair. But this video titled "Hi Stranger" is a bit creepy. Someone did make a video of Trump being the main character but was respectful to add a thong…woohoo!
Even more amazing pictures from North Korea!
Photographer Rob MacInnis specializes in animals #wow
BLOG BUZZ
This section is for advanced level hobbyists and veteran blog readers & personal rants & stuff
Is this section turning into a corner for mega rant against ferocious credit card salesmen masquerading as expert miles and points travel hackers? And turning off many readers? It may well be so. But, like I said earlier, I have no idea where each post will lead. I just blog here whatever..comes to me. Always trying to entertain, educate and rarely inspire. And stay alive…
Looks like the award business class seats on Virgin Australia with Delta Skymiles may be available again, short notice and all. 95,000 one way ya' all.
San Diego Churning Meetup is set, if you are interested.
Have the 100k Chase Ultimate Rewards started coming all at once as the monthly statements for the Chase Sapphire Reserve close? I refer specifically to the ones who tried to apply at the branch on the very last day of the 100k promo. Asking for a "friend".
I think the top two mega credit card selling blogs in this space are The Points Guy and Million Mile Secrets. Both owned by Bankrate which is so prominently disclosed in their sites. That was a joke, come on! Never fails to make me shake my head how TPG can slip in at least a couple of dozen credit card affiliate links in such innocent posts about, say Fare Deal alerts, AMEX offers, etc. I mean, even managed to do it with April Fools posts. Amazing how even Doctor of Credit calls it out (but never does that BY NAME to View From the Wing) 🙂
This is just a sample of ONE day of horrific credit card pimping gone amok. Just.One.Day. Never forget that. From experts who get interviewed for their travel expertise. They should be interviewed instead for online marketing expertise! Long time readers know why this is happening, it is the mucho dinero for selling plastic to everyone to "travel for free" sharing "secrets". What crocks and piles of manure this is hey? Yeah, I get angry sometimes. Fighting alone. Like a light in the darkness. You click their links…you get more!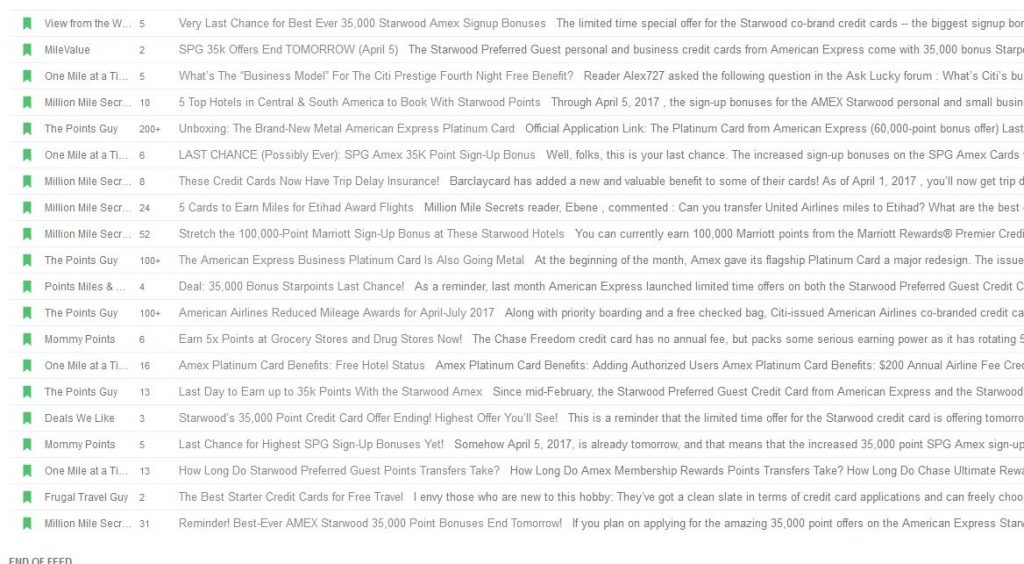 Every sale in this blog makes trolls angry…so lets do it! Lets get your mothers in law some SPG cards, last day, huuuuuuuryyyyyyy! I am such a hypocritical clown with no integrity selling away here every day. Sad! Okay, you guys, I am bored, all this action is making me so dizzzzzzzzzzy.
Looking to do a TBB reader meetup in Fort Lauderdale on Saturday April 29. Trying to get a sense if anyone will be around, ideas on any good locations…unless I get the Presidential suite at check in putting my irresistible charm to work hehe.
If there is one thing you should appreciate, in addition to my integrity and handsomeness of course, is…my humor. And this Twitter exchange on a ridiculous topic (metal credit cards) I was just about to go nuts on…just made me decide to link to it here instead #bravo. And when Karyn gets angry…you know this is real! This is my first time I see her get angry, I like it!
It's funny how I start each Buzz post thinking…this is going to be really short! Short like a Frugal Travel Guy blog post!
And I leave you with this… #6 lol.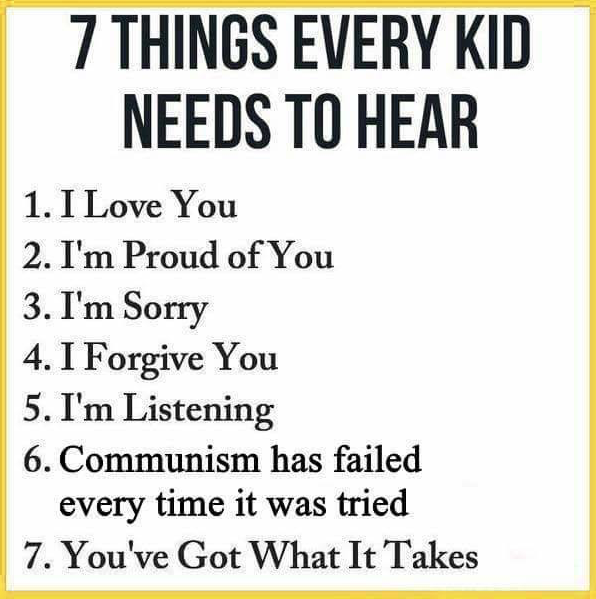 Check out my updated blog lists: Blogs I Love, Blogs I Like, Blogs To Ignore
TBB
travelbloggerbuzz@gmail.com
Follow TBB on Twitter @FlyerTalkerinA2
You can subscribe to TBB below, winners only!
Opinions expressed here are author's alone, not those of any bank, credit card issuer, hotel, airline, or other entity. This content has not been reviewed, approved or otherwise endorsed by any of the entities included within the post.