I bring you the best content about raining vaccines, crypto art manias, new Chase offers coming, incarceration nation, we travel to Greece and Antarctica, travel with a German drunk dude in Bangor, Maine while he was thinking he was in San Francisco for days only to…it will shock you, some heartbreaking photos from the past pandemic year, we are going to have plenty of vaccines in Michigan, the pandemic has derailed the life of tax professionals with so many tax changes so please be kind to them, some brainwashed with QAnon are too far gone to save, great photography as always, a Southwest Airlines guide, I just burned some Hyatt points for…December and more!
TBB Blog Mission: To Educate. Entertain. Inspire. In That Order!
Support TBB by applying for CREDIT CARDS or visiting our

LINKS

or Donate

You like my blog? Send a link to someone please!
TOP PICKS
Top picks are for truly exceptional content.
I am getting my first vaccine dose tomorrow and I am very excited. And no, I am not going to travel or start hugging people or eating inside at a restaurant just yet! This should make you get it in case you were a vaccine skeptic!
How Were the Covid-19 Vaccines Developed So Quickly?
Look around you, the signs of insanity are everywhere. You probably know others who made a lot of money in _____ (enter your favorite meme stock/cryptocurrency/nft/sneakers/spac/etc). And that urge to get on board, the FOMO, is sure real! I was around the internet dotcom tech stock mania. And the real estate mania. I escaped both. I am not participating in this one either and I am really happy with everyone who actually controlled their greed and took real profits. To others whose lives have been taken over by, you know, checking prices every other minute, I wish you good luck. Someone will be left holding the bag and I hope it is not you. Many of us who are long term investors building solid wealth are not losing any sleep while our diversified low cost index based portfolios are doing just fine whenever we remember to check…And after this long intro, I just want to say please be careful out there and this is an excellent article putting it all together. Please note the link below is supposed to escape the New York times paywall but it does not work all the time, especially form iphones! So, here is the direct link to the NYT article.
From Crypto Art to Trading Cards, Investment Manias Abound
TRAVEL
I had never heard of this sweet story! A German dude who used to drink 17 beers a day, back in 1977, blew his life savings to fly to San Francisco. The airplane stopped in Bangor, Maine and the dude left the plane and spent days thinking he was in San Francisco! And you won't believe what happened next lol. Seriously, you won't, wow: The bizarre tale of the world's last lost tourist, who thought Maine was San Francisco.
Loved this: Troll Research Station: how to operate an airport in Antarctica. And you can watch an IcelandAir 767 land!
Awesome video: Drone Captures Cruise Ship Narrowly Passing Through the World's Deepest Canal. It is the Corinth Canal in Greece.
COVID-19
Michigan is going all out on vaccines in a few weeks from now! At the same time, Covid cases are going up here and all over Europe too…I told you it is a race now! Michigan residents 16 and older eligible for COVID vaccine by April 5. And if my Facebook news feed proves correct, I will not be surprised if we get clobbered by a fourth wave. Sometimes I wonder if the problem is…us!
And it looks like we are going to add vaccine number 4 in the arsenal soon: Novavax vaccine 96% effective against original coronavirus, 86% vs British variant in UK trial.
Life changed a year ago…hard to believe it has been a whole year…it feels like a decade at least. Very powerful photos here: These Photos Capture The Range Of Emotion We Felt In The First Year Of The Pandemic.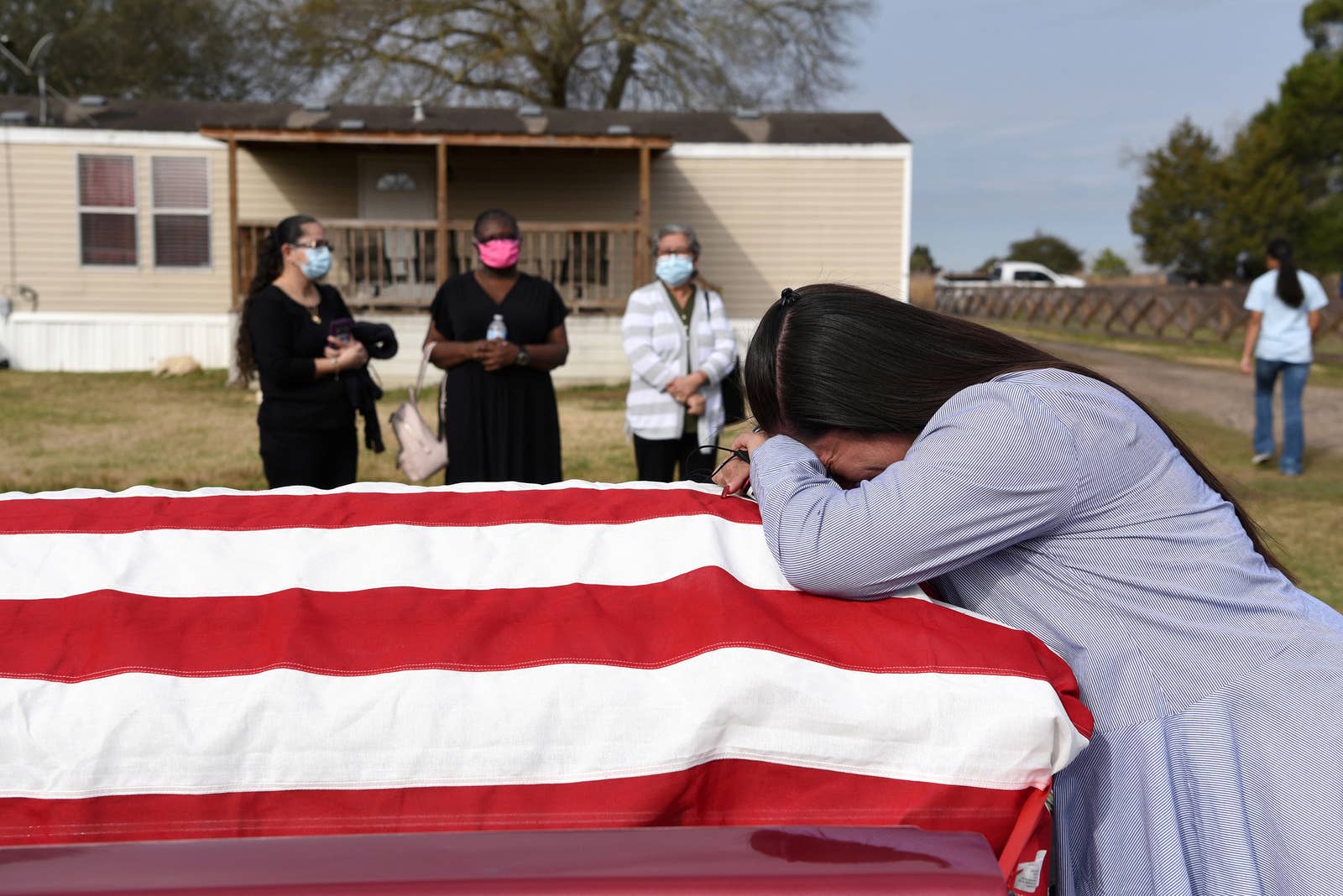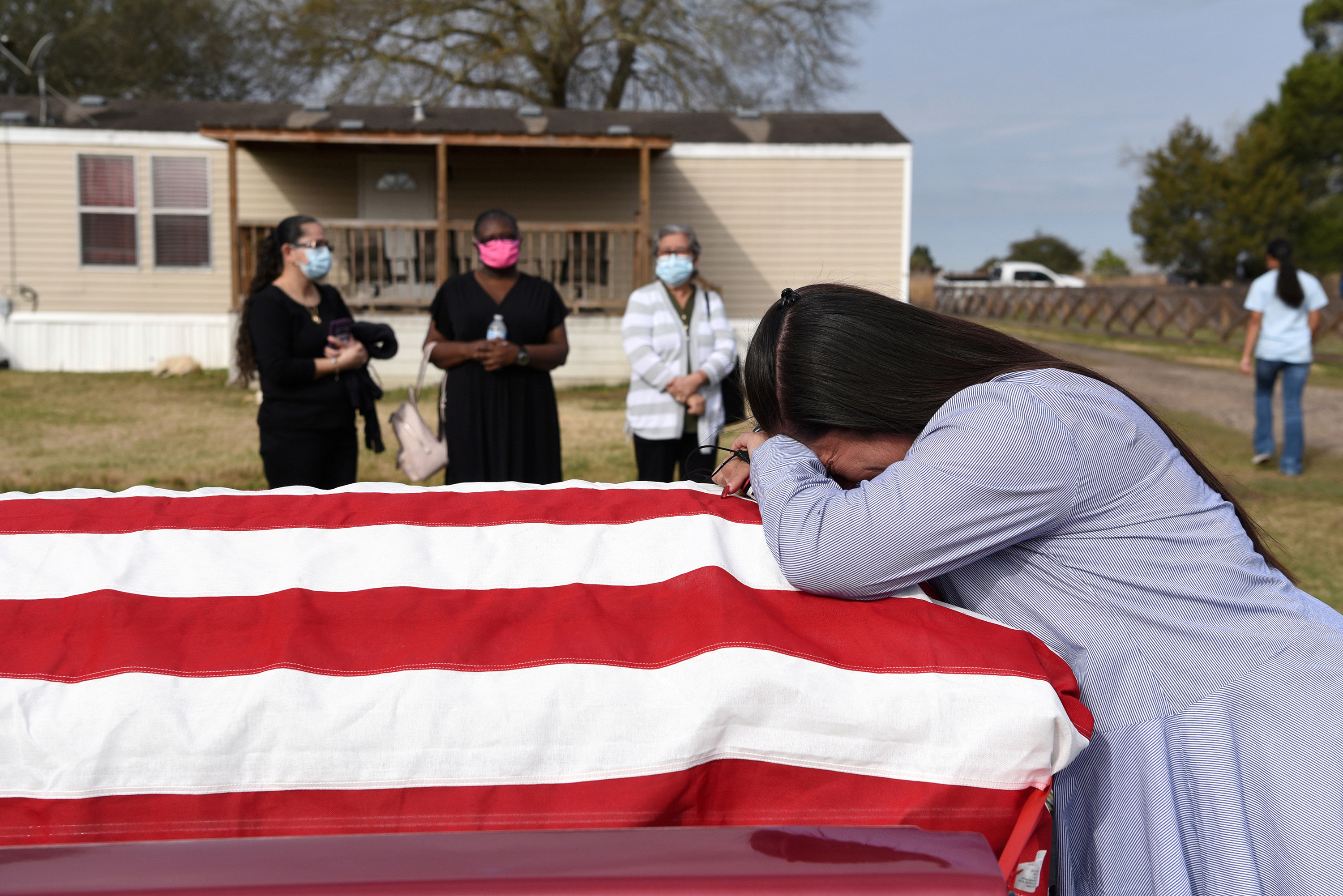 I stated writing here about this new virus when it appeared. And then I started a dedicated section in my blog on March 16, 2020 with this post: Covid-19 Latest, The Points Guy Expose, Travel Cancellation Policies, Bear Stock Market. When I publish a post here, I never go back to read it again. I read this one and I became emotional because deep down, contrary to common opinion, my heart is soft as butter. What a hell of a year this has been, wow! Here are a few quotes from it when other bloggers were selling plastic and clikbaity shit:
The pandemic is changing…everything.
This event is going to define us. And it will likely lead to seismic changes. Primarily in the public health arena. We tend to have a quick memory and forget about these viral diseases that come and eventually go. I think it is going to be different this time as it continues to spread and the dead are starting to pile up. Acting quickly and decisively is paramount and hopefully it will lead to changes in our system that this danger will never be downplayed again.
Now, the cat (or bat if you prefer) is out of the bag and is spreading near you. Best thing to do is stay home and avoid all social contact. It will not be easy but if we do our part to not take any chances the virus will die out. In the meantime, with everything pretty much shut down, the economic implications are going to be severe. As usual, the most vulnerable people in our society will be impacted the most: the elderly, the poor, the parents with kids off school having to stay home and not working, the sick, the mentally ill, etc. We must all rise and try to help as much as we possibly can and help one another.
At the same time, there is a scientist right now somewhere in a lab working way too many hours who will discover something and will become a hero. The 64 million dollar question (or is it $64,000?) is WHEN!
And this whole excerpt from an article titled: "Coronavirus: You Must Act Now":
The coronavirus is coming to you.
It's coming at an exponential speed: gradually, and then suddenly.
It's a matter of days. Maybe a week or two.
When it does, your healthcare system will be overwhelmed.
Your fellow citizens will be treated in the hallways.
Exhausted healthcare workers will break down. Some will die.
They will have to decide which patient gets the oxygen and which one dies.
The only way to prevent this is social distancing today. Not tomorrow. Today.
That means keeping as many people home as possible, starting now.
PERSONAL FINANCE
You have no idea how much harder the jobs of tax professionals have gotten lately! And do not forget the folks at the IRS too who have to keep carrying out all the new changes that Congress keeps throwing at them, yikes! Here is an excellent article that keeps track of of these changes: How the Pandemic Has Changed Your Taxes.
When the talk revolves around international offshore tax locations, we all know about the Cayman Islands, British Virgin Islands, Bermuda, etc. But we do not hear much about Jersey. Actually, in my long travel hobby career I do not remember reading a single trip report from this place, has anyone been there? Ok, I got sidetracked. But this story is totally wild and…smells of so much corruption I almost threw up! Oh, this island is ruled by the Queen…Why do we have queens and kings in 2021 huh? Ok, let's not go there. See, I got sidetracked again! Before I go sidetracking for the third time in a single paragraph (omg!), here is the story: The Heiress, the Queen, and the Trillion-Dollar Tax Shelter. When the money gets so large…family values erode and it appears to be a curse rather than a blessing imho.
As I have said several times in my blog, there is just way too much cash out there looking to land somewhere. Maybe a SPAC wants to buy my blog, please contact my agent LOL! Beeple sold an NFT for $69 million. This artist had never sold anything else more than $100. If you think this is normal…you must be from Mars!
Yes, you heard right. The new stimulus package just passed contains a provision to make up to $10,200 of unemployment compensation income NON taxable for 2020. Yes, retroactively! But IRS says do NOT do anything right now until they decide how best to process this…Be kind to everyone at the IRS, they are too going insane trying to keep up with continued burdens on them, thanks Congress.
ODDZ & ENDZ
Whoever put this site together, what can I say but…WOW! Incarceration in Real Numbers. As you keep scrolling, stunning facts and charts/graphs pop up. I think the message comes through loud and clear!
It is pretty brave for the author to show his pain for having such a totally messed up brainwashed mother: My Mom Believes In QAnon. I've Been Trying To Get Her Out. Sometimes…you can only do so much, some are damaged beyond repair.
These are awesome: 10 Candid Photos That Won The Independent Photographer's Contest In "Street Photography".
MILES & POINTS
HOT CREDIT CARD OFFERS: 75k CHASE Ink Cash, 75k CHASE Ink Unlimited, 100k CHASE Ink Business Preferred, 60k CHASE Sapphire Preferred, 60k CITI Premier, 65k CITI Business AA Platinum Select, 50k CITI AA Platinum Select, 20k CHASE Freedom Flex & CHASE Freedom Unlimited, 75k AMEX Platinum, 85k AMEX Business Platinum, 50k CHASE World of Hyatt, 150k AMEX Hilton Business & Hilton Surpass (and $150 credit!), 100k AMEX Hilton Card (and $100 credit!), 150k AMEX Hilton Aspire, $300 AMEX Blue Cash Preferred, $300 AMEX Blue Cash Everyday, 140k CHASE IHG Rewards Club Premier, and many more! Please use my Affiliate links.

If you do not see a credit card with my affiliate links, perhaps I could refer you? Contact me!
This section is about my hobby addiction of collecting frequent flyer miles and hotel points since the early 1990's! Feel free to skip this section and parts of the next one if this is not for you.
Newbies: Credit is one of your most important assets. This used to be the tagline of one of the first blogs in the miles and points world. Whose founder was the first one who got paid a sales commission to sell a credit card and the rest…has been downhill for the hobby ever since invaded by online marketers specializing in selling plastic to unsuspecting consumers who are on purpose kept in the dark and being taken advantage of. Sigh…
Oh boy, the blogosphere will be annihilated by commercial blogs selling these cards very soon: Chase Sapphire Preferred 80,000 Public Online Signup Bonus + $50 Grocery Credit (Begins March 21). And the Chase Sapphire Reserve will also be going from 50,000 to 60,000 signup bonus too.
Good reference guide if you fly Southwest a lot: Southwest Airlines Rapid Rewards Complete Guide.
It is not a big deal in its face: These 11 Hyatt Properties Will Be Changing Award Categories Soon. But I am very afraid it may be a sign that a lot more of these negative changes are coming down from Hyatt later this year, assuming the Covid situation improves…
BLOG BUZZ
We are now entering BLOG BUZZ, a section for advanced hobbyists and veterans of this fast imploding hobby and also a section where I go on and on about some stuff that happens in my life because it helps me feel better about myself.
I have cut the CURRENT EVENTS/POLITICS section. Main reason is I am aiming to make my blog posts smaller in length to align them further with the time I spend blogging here for you. Second, Trump lost so mission was accomplished hehe.
I wish my cat Fluffy was still alive so he can do stuff like this lol.
I hope none of these things happen to you with BREX – the nightmare product that doesn't work
Burned 125,000 Hyatt points for 5 nights at the Grand Hyatt Kauai in December. Will see what happens with the suite upgrade and, well, whether we can make it there…No rush to book airfare yet.
That 30% bonus using the Southwest Visa card finally posted. I am still trying to get a free night for spending $4k on son's Hyatt Visa back in December, the four to six weeks became six to eight weeks excuse. And we are now at ten weeks. This is one of the downsides of the hobby most bloggers will not say anything as they continue to pound you with "free travel when you get five credit cards from my site". How do you value your down time? Only YOU can answer that.
And I leave you with this…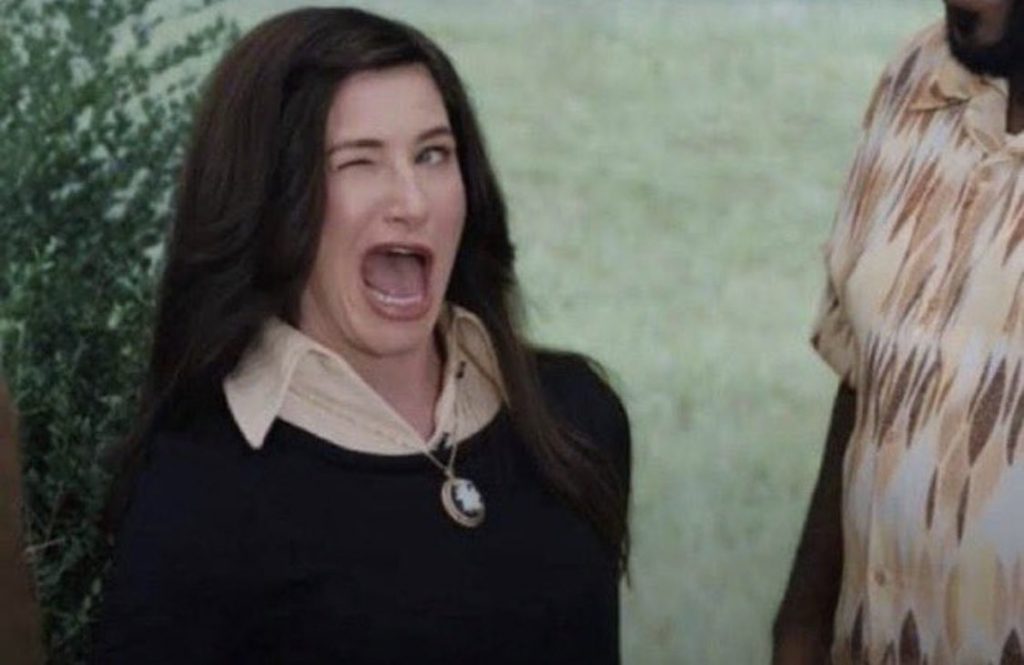 Follow TBB on Twitter @FlyerTalkerinA2.
You can subscribe to TBB below, winners only!
Opinions expressed here are author's alone, not those of any bank, credit card issuer, hotel, airline, or other entity. This content has not been reviewed, approved or otherwise endorsed by any of the entities included within the post.