This has been a most interesting dramatic week in TBB land and I have several thoughts spinning in my head. My therapist tells me it is perfectly fine to 'let go what's inside". And who I am to argue, she keeps me sane…I think.  Things have built up so it is time to write what's in my head. Actually, I don't have the time to dig through the TBB comments to find the gems so I think this may take less time instead 🙂
TBB Blog Mission: To Entertain. Educate. Inspire. In That Order
You can support TBB by clicking/forwarding any of our Referral Links and starting your online shopping at our Amazon affiliate link . Or click on the Amazon Banner on the right, thank YOU!
Since I always like to help newbies here is a tip for you: Yes this travel hacking can be lots of fun and can be very lucrative. It can also be addictive too, you have been warned! But don't fall for the trap that everything is free. It can be but you still need to do the time. Let me give you some hints:
1) If you are carrying a balance in your credit cards,
2) If your first thought when learning you need to open online accounts at airlines/hotels/banks is "omg, I need to keep track of yet another username/password",
3) If you are one those weird people who do not care about traveling at all,
4) If you are so terrified about flying in a metal tube you avoid it like the plague,
5) If you think all debt is evil including every plastic card and you get by in life only using cash and not getting any loyalty rewards (noble choice, who am I to judge?…Ok, I am kidding, WTF is wrong with you?),
6) If you think Chris Elliott is God and you have a poster of him by your bed, well then:
THIS HOBBY IS NOT FOR YOU, STAY AWAY!
Ok, I am at Panera Sunday morning. Love the coffee, the wifi, the free refills and the people here. Unless it is the grief support group that always comes to sit next to my table, sometimes I feel like crying with them when I read some of the blogs I read in Feedly!
I have wanted to do something about this hobby of mine for a very long time. I have been thinking about a blog for many years. What kept me from it was that it would likely be a time suck. Oh boy, I was right!
TBB reviews blogs, that's my niche. Critics are unique people. They give praise and they criticize. They do not and can not please everyone by nature! This is what I do here. My aim is to piss off every blogger at least once (preferably more). If not, I would not be a critic and could be yet another carpet bagger like so many "experts" in this space who have started their own blogs to help "family and friends" travel for free blogging about crap that has been blogged a zillion times and expecting to get paid for their time because it is "hard work".
Speaking of hard work, holy crap! My blog got about 150 comments in its last post. And this is WITHOUT the deranged trolling attacks by former TBB blog resident Rick (ingy) of Frugal Travel Guy (the blog)! UNBELIEVABLE! Just reading the comments I can use a template for that, let alone replying to comments and emails! So spare me the BS about hard work for blogging about the latest promotion like everyone else and then presenting your affiliate credit card link to compensate you for your time. We know you appreciate it. Your blog still sucks!
I am down to following 344 blogs in Feedly. It was nearing 600 until about a week ago. Then I did the GRAND PURGE like that movie out in theaters. It felt GREAT purging so much crap out of my life and it has made a difference of keeping this baby manageable.
I have always said do not take things personally. Critics have haters, passionate ones too! My biggest haters are Delta Points and Rick (ingy) of Frugal Travel Guy.  I don't hate them. Hate is too strong of a word. I love people deep down. But let me just say I can not "get along with them" 🙂  I have nothing personal against any other blogger! Nobody else has said despicable things or threatened me with lawsuits. I may dislike other  blogs too and some of their blogging practices make me cringe but I think I can have a decent conversation with them….I may even shake hands too! I would love to have a picture of me between Daraius and Emily pointing at the bow tie! Just kidding, come on!
If you are blogging and can not take criticism well perhaps blogging is not for you. Cherish any feedback, especially the negative one because you can learn more from it more than the positive one. Ignore trolls, they come with the territory. If you delete the negative comments and only keep the positive ones congratulating you or speaking fondly of you I think you are a douche bag!
If I hurt the following: Miles Professor, Travel Summary, Frequent Miler. I am sorry. I may do it again. The only way to avoid it is to stop blogging 🙂  This applies to every blog in my Feedly list. If you think this is bullying may I refer you my therapist…maybe I can get a referral commission!
I try to be fair in my blog reviews. I have biases because I am a human and not a dog. A few think I am a dog. Woof!
I am sensing a strong and growing movement building to nuke all MS "trick" talk in blogs. Based on what I am seeing in the landscape and how it has developed…I agree! This little quirky space has grown too much nowadays and something can be killed in the speed of light.
I read the August issue of Inside Flyer. I kept the subscription mainly because I like reading about this stuff. But the only section now that I do not know by the time I get to the magazine is Randy Petersen's Opening Remarks. Everything else is stale info that has been out there. So, sorry Randy, time to do what is inevitable with this paper publication. Give me a reason to keep it.
If you are thinking about starting a blog please don't. You have no idea of the time suck. NO IDEA!
There is something liberating not being accountable to any banks or affiliate companies. Not having to type (or do templates) and having to comply to language that has been approved by their Compliance departments.  Blogland is so full of servants who do not dare to call on their masters for making them do wrong things. Living in fear that their links may be taken away from them for violating one condition of their employment!
Most commercial big business blogs need to produce a certain number of credit card signups every month to keep their lucrative affiliate links. Everything they "blog about is designed to achieve this goal. The juicy relationship with the banks/affiliate marketing companies that pay them comes FIRST. Of course they will deny that and say they help their readers first. What crock of shit! Don't fall for it…DON'T BE A TOOL! They don't know their shit either because they are too busy complying with the conditions imposed to keep said links!
There is also something frustrating NOT being compensated for the insane amount of time that goes into this blog. Especially when you compare it to certain blogs by pseudo "experts" who are basically bank marketing divisions that have elevated "travel miles/points" blogging to hawking the same credit cards multiple times a day, it is so nauseating and sometimes I lose it! My therapist says it is okay and must "let it go". So I do here 🙂
So, as it has been for months, I keep going until something happens. An intervention by my wife or a health event or a family development (mother in Greece is not getting any younger) or a company that I can be proud to be affiliated with that will help me put up a page in a separate tab and not bug me with quotas or "sale directives" and, most importantly, not control what I say in my blog. Yeah…right like this last one is going to happen anytime soon. But if such a company exists please let me know, I have a mortgage to pay off too!
What I love most about blogging? Yeah you did not ask me that, I just asked myself because I have an agenda. I love having a voice saying things that's on my mind without any control and getting to know readers over time. If it was not for you I could be doing things that would have paid off the mortgage by now LOL. Ok, this just came to me. You see what I mean?
What I do not love about blogging? Since I mentioned the time suck I will not mention it again. It is the less time I have earning and burning miles and points…THIS bothers me the most.
At the end of the day, TBB serves as a venue to express myself. I am still amazed more than family and friends read me. It still exists as a way to entertain, primarily myself. Hope you find it entertaining too. Shoot, getting educated and inspired at times is a bonus!
Amazon shopping affiliate link brings a few peanuts and certainly appreciate all of you who have been using it. But I like it more as a conversation piece as I make a lot of jokes about it. Because it is a joke. Nothing personal Jeff Bezos!
I am keeping my weight off. In August and still maintaining a range of 20 to 23 lbs off. I am aiming to still be at this range by December 31st! I miss pizza so much! Take care of your health, get out there, be active and stop eating crap and drinking soda (looking at you Lucky!).
Ok, I am running out of things to say. Time to go for coffee cup #4. It is a gorgeous day in Ann Arbor, Michigan!
Have a great week everyone!
TBB
P.S.: Every one is free to try to get on the Love and Like lists you know. Oh, if you did not notice yet, my Blog Reviews tab is a joke too! And I so need to update it! Wish there was a template for that!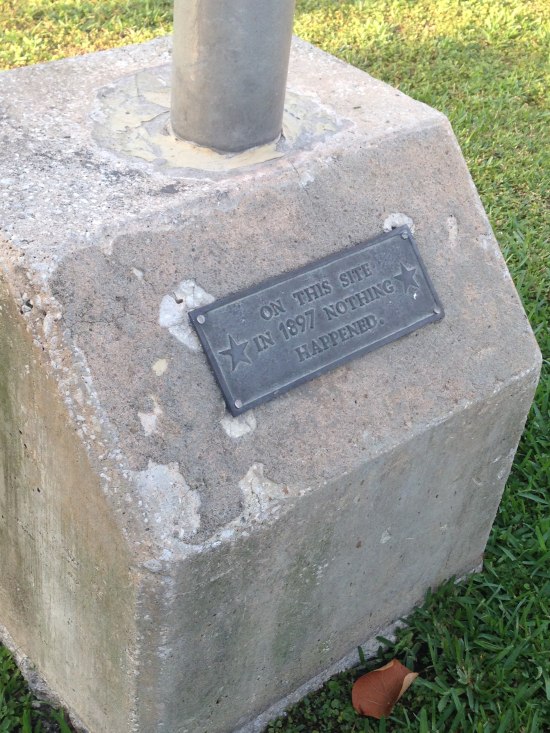 Ok, one more…
Check out my updated blog lists: Blogs I Love, Blogs I Like, Blogs I Ignore
Thank you for reading and supporting my blog!
Please pass my blog link to your friends and family if you think they will enjoy it too.
TBB
travelbloggerbuzz@gmail.com
Join over 2,950 TBB followers on Twitter @ FlyerTalkerinA2 and add TBB on Google+