We bring the sad news of the death of Tim Winship, the new IHG Free Night hotel list, awesome hotel castles, the millionaire mindset, travel to Calabria and more freeeeeeeeeeeeeee!
TBB Blog Mission: To Entertain. Educate. Inspire. In That Order!
 Support TBB by applying for CREDIT CARDS, shopping with our AMAZON AFFILIATE LINK & clicking our REFERRAL LINKS
You have several more days to enter to win a $150 Visa gift card and a Lexar 64GB USB Jumpdrive HERE!
Did you miss the awesome Sunday Best of Web post? Here it is again: Inside Chernobyl, Real Costs of Suitability, Global Progress, Conspiracies, US Federal Budget.
We start the week with some very bad news. Tim Wiship has died. Old timers will recognize him in the frequent flying world. I never met him personally but he has been around for as long as Randy Petersen! RIP Tim! In Memoriam: Tim Winship, SmarterTravel's Editor-at-Large.
Last week I brought you the earth shattering news that Wyndham sold the Knights Inn hotel brand to Red Lion hotels. Ok, that was a joke. But here is a very interesting interview by Red Lion CEO who says things you never hear another CEO saying. In a sense, unless your hotel is part of Hilton or Marriott, all this loyalty stuff does not mean much. Hmmm, please go on.
"How consumers are booking rooms and what is relevant to them is going to change and has changed," Mount said. "We need to understand that the OTAs are going to be faced by a big challenge too. The Googles and Amazons of the world are going to enter that space. It's a constant evolution."
Maybe we should listen more to this guy? Since Mount became RLHC CEO four years ago, the company has grown from having 55 hotels to a total of 1,061. When the Knights Inn deal closes, it will have more than 1,400 hotels. Let me make a wild prediction: This guy is going to be buying Sheraton #yuge! If he does, I am going to remind you. If not, I hope you forget all about it lol. In addition, I had no idea Red lion has 15 brands. I can see it now, a credit card will get you enough points to stay one night at Jameson Inn at Topeka, KS woohoo!
Now that the IHG Rewards card no longer comes with a free night at ANY property, here are 30 IHG hotels that come closest to the former bang we were all accustomed to. To make things worse for me, I spent both free nights already at the Miami Kimpton Surfcomber when I could have chosen instead to burn them at, say, Intercontinental Hong Kong. Learn from my mistakes! Trip report expected around 2021 or so, hey I am slow!
As I have never stayed in a Knights Inn or a Jameson Inn, I must admit I have never stayed in a Mandarin Oriental hotel either. And I really wanted to stay in one (MO please, come on!). You can now enroll in a new benefits/recognition based loyalty program titled "Fans of M.O.". Couldn't they come up with a better name? A quick run through the benefits leaves much to be desired. And ymmv per property. Pssss, get a hotel credit card and I may visit you some day 😉
I DID call this a long time ago. AMEX is ending the Plenti program on July 10. Why took them so long to put it out of its misery? The company must have lost mega millions on this! They could have consulted with me and I would have saved them all that dough. I am sure they paid some "experts" large fees to consult with them, smh.
These look great! 11 insanely beautiful castles you can actually stay the night in. I stayed in #10, the Quebec City Fairmont Chateau Frontenac (trip report here). Anyone knows of a nice castle we can stay in by burning some hotel points?
I posted before about the super crazy tough race Barkley Marathons. Of course I have no intention to ever enter it as I would probably die in the first hour! Running With Miles has a post about this very unique event, its crazy entry process and the amazing fact that only 15 have ever finished. Out of 1,000 over the years, wow! And great video about it in the end. I admire this amazing physical endurance as I need to catch my breath after just 10 burpees lol.
How Kinston North Carolina became NBA capital of the world. Fascinating piece on how a town against all odds has managed to spring so many NBA stars. Having said that, how disappointing for the Detroit Pistons not to make the NBA Playoffs again #sosad.
Once in a while I like to inspire you all. And this story is sure very inspiring! Six NASA Astronauts Describe the Moment in Space When "Everything Changed". Wow! One of the dreams I had as a child was me…looking at Planet Earth from space. I NEVER forgot that visual. I did forget every single other dream lol.
Be careful, there are so many charlatans out there trying to sell you stuff! A Millionaire Mindset Never Made Anyone Rich.
Looks nice…22 Things to Know Before You Go to Calabria.
You know, another place that was hit hard by the real estate market collapse about ten years ago or so was Spain. Take a look at drone photos revealing some abandoned homes there!
This is, well, deep! A Deep Dive Into the World's Oceans, Lakes, and Drill Holes. If you click on the link you can enlarge the image!
TBBers brake for ducks! So many of them #wow!
Love this song "Assawt" by Tinariwen!
A little excursion to more advanced travel hacking stuff and blog developments…
Great Travel Codex post: How to Maximize the Alaska Airlines Stopover on Awards to Hawaii.
Jasper2009 has been the moderator of the Flyertalk Fairmont board for a very long time. Best.Moderator.Ever! In this funny reply to me, you realize how bad we Fairmont Platinums are going to fare with the merger into Accor. Thanks for your thoughts and prayers you guys.
Humanity is better off now that Rene blogs (or should be…blocks lol) only on weekends.Here he is in a FT thread going after me lol. Okay, you guys, I am trying to be positive here now. But sometimes someone needs to speak up 🙂
We received two small checks by Citi. They are related to our previously canceled Premier cards. Sadly, we also received statements with a zero due payment. Hate when Citi does that and I just hope they were indeed canceled and it does not interfere at all with resetting the 24 month clock! Anyone else?
And I leave you with this…Sad TBB after he sells out and realizes life can so boring lol.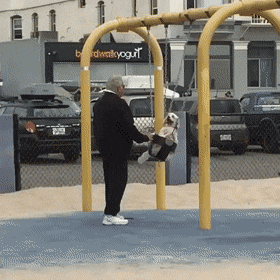 TBB
travelbloggerbuzz@gmail.com
Follow TBB on Twitter @FlyerTalkerinA2
You can subscribe to TBB below, winners only!
Opinions expressed here are author's alone, not those of any bank, credit card issuer, hotel, airline, or other entity. This content has not been reviewed, approved or otherwise endorsed by any of the entities included within the post.