We bring you another edition of the amazing TBB Best of Web links: We go inside Chernobyl, the real costs of the suitability standard in dispensing financial advice, we take a moment to savor the global progress in living standards, learn all about conspiracies and the US Federal Budget.
TBB Blog Mission: To Entertain. Educate. Inspire. In That Order!
As always, click on the headline to be taken to the original source. Sometimes I insert my incendiary comments on article excerpts between [brackets].
If you enjoy my blog, please pass it on to someone you care about so they can enjoy it too. If you don't enjoy it and still read or troll the comments, you have issues, please seek help.

Don't forget to enter the $150 gift card giveaway! #wow
This unique travel blog stays in the TBB Blogs I Love for fantastic posts like this one! You have no idea how good it makes me feel when I receive an email thanking me for discovering quality gems. Quality must count for something dang it! Please take some time to read about the history of the place and the state of tourism around it today. And enjoy awesome photography like this. Can your favorite blogger do this? Nope!
After many years of trying I thought we were close to having a Fiduciary standard imposed on all financial advisers. And you thought placing clients' interests first was a no brainer huh? Nope. The Trump Administration is doing its best to kill it. So the raping of consumers will continue by slick salesmen selling them mega crap that can set them back, well, permanently. It is happening every day sadly. It is amazing to me that most people do not realize that your friendly bank representative or broker does not have your best interest in mind and can legally sell you any product as long as it is "suitable".
Please read this and weep, these are real life examples. I could have contributed several cases to this article. My dream is to have a Fiduciary Standard placed on ALL financial advice. Which includes debt related—>credit cards included! Yeah, good luck with that. The campaign money these outfits can move is beyond anything little guys ( I am one) can do. But maybe the Parkland kids have waken people up to stand up and have your voice heard and VOTE dang it!
I have no doubt someone in your family or friend circles has been harmed by similar stories. Forward this to them. Better yet, forward them my blog 🙂
Some of these stories make me cry and really make me angry! But I am becoming numb to them by now. You need of course to be responsible and educated but allowing these salesmen to exist doing these things should be, well, ILLEGAL!
Just a few hideous examples of fleecing people who make the mistake to trust some financial "advisors" to wet your appetite:
Gary Vawter, of Vawter Financial in Columbus, OH, tells of a widowed client whose husband died in 2009, leaving her with the proceeds of a $1 million life insurance policy.  By the time Vawter came on the scene, her Merrill Lynch broker had traded the account to the point where it had lost 40% of its value during a period when the market was up over 100%.  "We never did determine exactly what was going on, although her last Schedule D showed in excess of 200 sell transactions in one year," says Vawter.  "The account looked churned and burned."
In another example of the damage that can be caused by 'suitable' advice, Vawter worked with a 55-year-old single school teacher, with no kids, whose prior 'financial planner' had advised her to take a 72(t) withdrawal plan from her IRA, which would be used to pay $50,000 annual premiums on a cash value life insurance policy.  "Due to her substandard health, the underwriting probably increased the premiums by 100%," says Vawter.  "And she didn't need a death benefit in the first place."  By the time Vawter came into the picture, this person had paid $150,000 in premiums, and the cash surrender value was $75,000.  The policy carried a 20-year surrender period.  She eventually cashed out and received $25,000, and of course she had to continue taking the 72(t) withdrawals, losing the benefit of long-term tax deferral to take income which she didn't need. The financial impact of this 'suitable' advice?  "This," says Vawter, "was a conservative investor who lost 85% of her principal in three years of a bull market."
Brian Lahr, of One Life Financial Group in White Bear Lake, MN, ran into a former client who cleared through a broker-dealer called Intercarolina Financial Services and who lists on his website that he is included in something called the "Guide to America's Top Financial Planners."  According to the Better Business Bureau, this 'award' is handed out by contacting all professionals in a particular location, and offering to sell them a plaque or certificate indicating that they are prominent in their field. "The client had lost her husband maybe five years before she came into my office," says Lahr.  "Her broker moved about $600,000 of her assets into four annuities.  The all-in costs for those four annuities all exceeded 4% a year, two were over 5% and the most expensive came in at 5.96%." Two of the annuities had expensive death benefit features, despite the fact that the woman's husband had passed some years before, and her sole concern was not running out of money in retirement. There's more.  The broker had earned a commission on the sales, and was charging a 1.75% annual advisory fee on top of everything else, to manage the funds inside the annuities.  And what was he managing? "All of the holdings in the account were invested in the PIMCO Total Return Fund, so there was really nothing to manage," says Lahr.  Despite the bull market, the woman's total portfolio was down to about $400,000 in cash values.  "When you take that 5-6 percent cost out every year, it makes it pretty hard to break even," says Lahr. 
At the end of the day, we are living pretty good and we have made a lot of progress. Even though sometimes it may not feel like it. Some of these charts should make you feel better. Great progress on fighting poverty, increasing literacy and health and education. Even freedom…okay, this one is a little challenged as some autocrats are appearing to be having the upper hand lately, sad!
This is a GREAT read on Twitter of all places. It is a twitter thread and it is a must read. Maybe you show it to someone who believes in them, even though I doubt it will do them any good. Best is to avoid these people all together 🙂
Here is how it starts. Click on the headline above to read it all, enjoy it!
You won't believe how many emails I get asking me to forward infographics. DON'T YOU EVER DO THAT TO ME! I can find them myself, thank you very much. Like this one below which will hopefully educate you on the important subject.
There is a lot of crap on Twitter. But there is also some GOLD! This is golden 🙂 For reader Mark R. 😉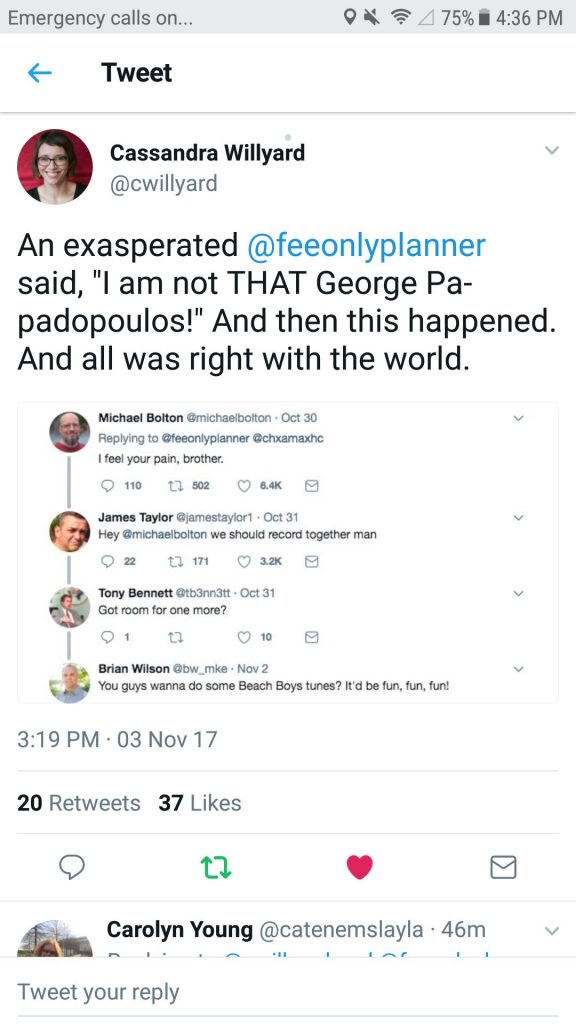 TBB
travelbloggerbuzz@gmail.com
Follow TBB on Twitter @FlyerTalkerinA2
You can subscribe to TBB below, winners only!
Opinions expressed here are author's alone, not those of any bank, credit card issuer, hotel, airline, or other entity. This content has not been reviewed, approved or otherwise endorsed by any of the entities included within the post.