To email list subscribers: There are TWO blog posts in this email, keep scrolling! We bring you the latest on Chase Sapphire banking, register you for Marriott and United promos, fly more Europe routes, go on airport walking, visit Furong Zhen in China, go on a bloody blog purge, go into Antarctica, talk about the ten years since the financial crisis, about discretionary spending and more freeee. For a little while longer, sad!
TBB Blog Mission: To Educate. Entertain. Inspire. In That Order!
Heads up! Enjoy my blog this month in its current format. It is becoming more evident every day that I need to evolve it in a different format that will have as its main feature the requirement I spend less time on it! Because…the amount of time I spend on it is just ridiculous! Not going to turn into a blogger selling inferior travel rewards credit cards…And yeah I am tired of whining about it. It will be good for my sanity too, this up and down is making me crazy. Oh, wait…
Breaking: I had a Thursday post. Later in the evening. Because I wanted to be first 🙂 Who needs 40 staffers you guys lol.
VIDEO: Navagio Shipwreck Beach in Zakynthos Island in Greece Hit by Shocking Rock Landslides!
Noticed the urgency? The word shocking? The expertly placed exclamation mark in the end, wow!
Support small independent blogs. Without such support, they burn out and die!
So, lets get to what you come here for next!
The bank is making a run for your money as I warned you previously. JP Morgan goes after rich millennials, offering Sapphire users 60,000 points to sign up for checking. I am passing. I am just fine earning 1.85% in my Capital One 360 Money Market account #simplicity.
Register HERE for the next Marriott Reward Megabonus promotion. I almost fell asleep reading about it. I will make sure to avoid lol.
United has a promotion titled Mile Play. It is different for everyone. It requires paid flights and then you get some miles, yawn. If your employer is paying for them, register!
Not sweating the 5% card registrations anymore. I mean, you see them in every blog. You want to see them here too, really? Let me know if you do though…If you promise me you will only read mine and not go to any Titan blogs I may reconsider my position. That was a joke by the way, come on!
Is it just me or is it peak Europe – US airline routes or what? Aer Lingus to Offer New Non-Stop Service Linking Dublin with the Twin Cities. Wait! Not done yet. Air France returning to Dallas/Fort Worth for first time since 2001.
Lets see in how many blogs this link will appear to without an HT back to me. If I had a CSP click for every time that happened, I could be rich. Oh wait…I introduce you to Blueschisting and the great post about Airport Walking. With map routes baby! You are welcome. To the TPG staffers who copy my links I expect you to HT back to me. Okie dokie #sure #lol.
This is cool! 55 years of U.S. discretionary spending in 60 seconds.
Stop buying crap. Online shopping making us accumulate more junk. Oh wait, use my Amazon link to buy more crap lol.
This is an excellent read: Can We Survive the Next Financial Crisis?
Wow, Furong Zhen in Hunan province in China has a cascading waterfall through it!
More cool stuff. If I was only faking my excitement selling inferior Amex Hilton Honors credit cards I could blog…never mind. Oh, wait, here is the link: An Ultra-High Resolution Map of Antarctica.
One of my fav songs going way back:
The Stone Roses – I Wanna Be Adored
Another blogger making some dinero "contributing" to TPG Inc. And the blogger, formerly known as Mommy Points, continues to do what she does best, selling inferior Amex Hilton Honors credit cards to the "largest audience possible". #sameold
You can tell who the ethical bloggers are by seeing how they are pumping the inferior Amex Hilton Honors cards to their readers…keeping them clueless on how they can do better but it will hurt the blog business pocket book if they do the right thing. And yet, so many bloggers keep ass kissing them and staying quiet. That is so WRONG it still makes me angry but it has been going on for so long it has become…normal?
Interesting that Discover bank came out with its own Discover It Business card offering 1.5% cash back and doubling it after the (only) first year. And of course pumping bloggers are all over selling the Alliant card———>Joking, there is no sales commission involved so why inform readers, do you expect to blog for free???
In the meantime, the Chase Double Dip was killed too…Thanks bloggers! I could go on and on lately…Expect many changes in the Blog Review lists when I get around to update them!
I am going to go on a "kill blogs in my Feedly list that have never and will likely never appear here". Time to start focusing on being more eclectic! No particular order. First victim: The Thrifty Traveler. More are coming in The Purge!
Maybe this gets Ingy and Rene out?
And I leave you with this…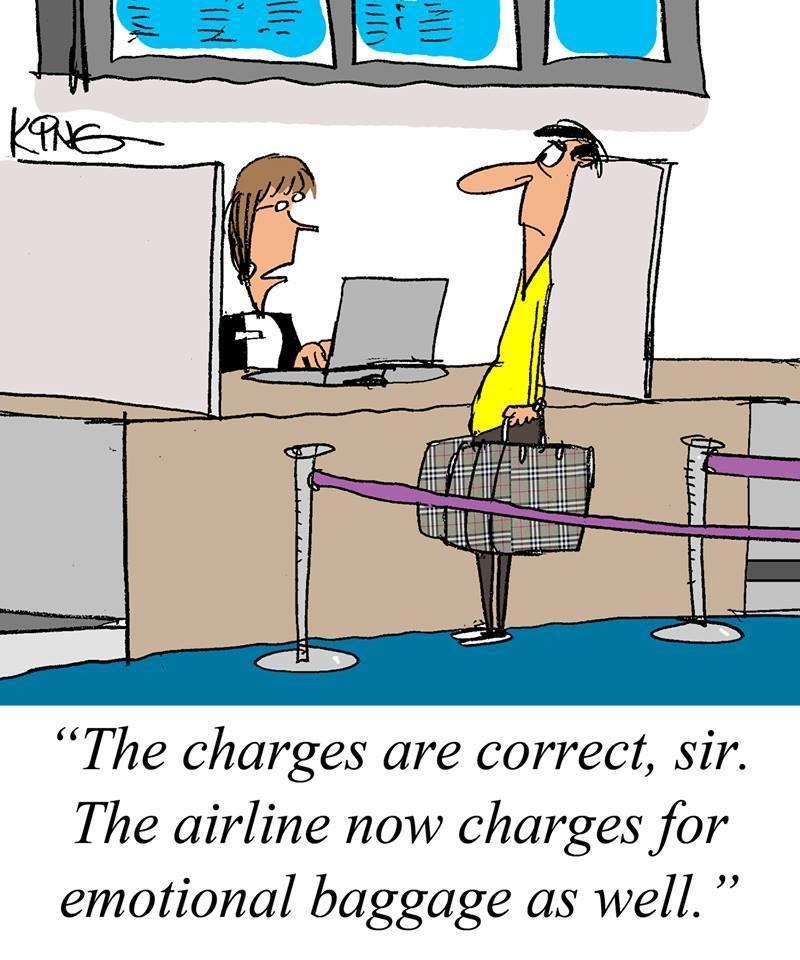 TBB
travelbloggerbuzz@gmail.com
Follow TBB on Twitter @FlyerTalkerinA2 and now on Instagram.
You can subscribe to TBB below, winners only!
Opinions expressed here are author's alone, not those of any bank, credit card issuer, hotel, airline, or other entity. This content has not been reviewed, approved or otherwise endorsed by any of the entities included within the post.