We have another post about the Sapphire Reserve success, a list of crap financial products, another list of best resorts, bring you breathtaking weather photos, go in the past to look at how some great cities looked back then, get to South America for free using bank points, try to smuggle gold bars and more!
TBB Blog Mission: To Entertain. Educate. Inspire. In That Order!
Last post from sunny San Diego and on my way back to Ann Arbor as you read this…
If you a new reader, here is what is going on here. This is my little escape online, a 20 year old passion in the quirky miles and points world that has allowed my family to travel for free for years. It is NOT for most people! This blog attempts to curate the best stuff found online in this hobby and then throw in whatever else I find worthy, always trying to keep it entertaining, educational and sometimes even inspiring. Hope you stick around and get your mother in law to read me too #oldinsidejoke
The Chase Sapphire Reserve credit card has been a MASSIVE hit. How massive? How about issuing 100,000 new accounts in just TWO weeks, wow!
I really like this series at the Points Jet Setter blog. How to get to South America using your Citibank Thank You Rewards points and your Chase Ultimate Rewards points.
Weirdest things flight attendants have seen in their line of duty. For God's sake, don't leave your parrot behind! And please don't hang your laundry, thanks. Longtime reader and retired flight attendant Ramsey will certainly add his colorful comments below #hint.
As a ramen fan, here is a fascinating video about what it is like owning a ramen restaurant in Japan.
Some years ago, many of us got mega miles from buying dollar coins from the US Mint on our travel rewards credit cards and shipped to us for free and then we deposited them back to our banks and paid the credit card statement monthly bill, just google it 🙂 Anyways, in Canada…they just steal gold bars hidden in rectums, WTF! Lol.
In my day job as a financial planner I see all kinds of shit sold down the throats of unsuspecting and gullible investors. Anyway, my colleague has placed in a list all these awful products in the post titled "The Financial Basket Of Deplorables". If you think I get angry seeing repeated bombardments of credit card sales pumping in our hobby…you have no idea how angrier I can get lol. Here they are:
Equity-Indexed Annuities – How about an investment with limited upside but large potential for a substantial loss? Throw in a 10% sales charge and no dividend participation (50% of historic market returns) and we have the ingredients for a deplorable retirement scenario.
Funds with 12b-1 Fees – Fund size and investment returns are negatively correlated. Investors are paying a fee to brokers designed to increase assets and reduce returns. Kind of like paying a restaurant to give you food poisoning!
Proprietary Mutual Funds – This is cross selling at its most heinous. Never buy a mutual fund created by a broker's employer- this is the ultimate perverse incentive.
Non-Traded REITs – A false promise of safety combined with 10% upfront commissions, this is a true sucker's bet. Just because something is not traded doesn't mean it cannot go down in value. By the way, their publicly traded cousins have vastly outperformed this group over time, because of greater transparency and lower fees.
Commodity Funds – High risk combined with low returns rarely ends well. These products specialize in something called "Contango." Investor translation: Nearer dated futures' prices are lower than the longer dated ones, or more commonly known as buy high and sell low, rinse and repeat.
Variable Annuities – These are often sold on the pretense of guaranteed income and tax-deferred growth. In reality, very few investors need this product fraught with complexity and egregious fees. These are often placed inappropriately in tax-sheltered accounts; investors do not need both a belt and suspenders.
Front-Loaded Mutual Funds – Investors pay a premium of 5.75%, and an additional 1% a year in fund fees to purchase an investment that is almost guaranteed to underperform an unmanaged index fund costing .05%, annually. There is NEVER a reason to pay this fee.
Over-Niched ETFs – Healthcare Shares Dermatology and Wound Care ETF and Pure Drone Economy Strategy funds are all that needs to be said. The prosecution rests its case.
Hedge Funds – 2% annual fees combined with 20% of yearly profit makes it pretty hard for investors to bring home any type of meaningful positive returns. While there is a small minority of hedge funds that are worth the steep price, they are either closed or have account minimums that rule out everyone except for the Bill Gates' crowd.
Market Linked C.D.s – The ultimate vanilla investment has been hijacked by Wall Street. Unless you enjoy paying a 3% commission and having the possibility of losing principal due to early withdrawal, run away from anyone who approaches you with this nonsense. Purchasing a complicated structure that will underperform your Credit Union's basic offering is a deplorable choice.
17 breathtaking entries from the Weather Photographer of the Year Contest. I swear picking one to paste here was breath taking too, as in I almost fainted by having to decide which one as they are all soooooo good!
The 11 most luxurious all-inclusive resorts in the world. Well, the San Diego Sheraton Hotel & Marina where I stayed the past five nights (10,000 SPG points per night, 5th night free) is definitely NOT inclusive anything….I should do a post and burn them but I don't like to get angry 🙂
Images of big cities before they were cities. Wow!
Big thanks to reader Mike for being such a gracious host showing me around and taking me to awesome cheap authentic Mexican food in San Diego. Always a treat meeting readers, one of the under rated benefits of blogging. It's not all Alexa type rankings/metrics crap!
And big thanks to reader A for the email that made my day. Insert same sentence in the previous paragraph!
And I leave you with this…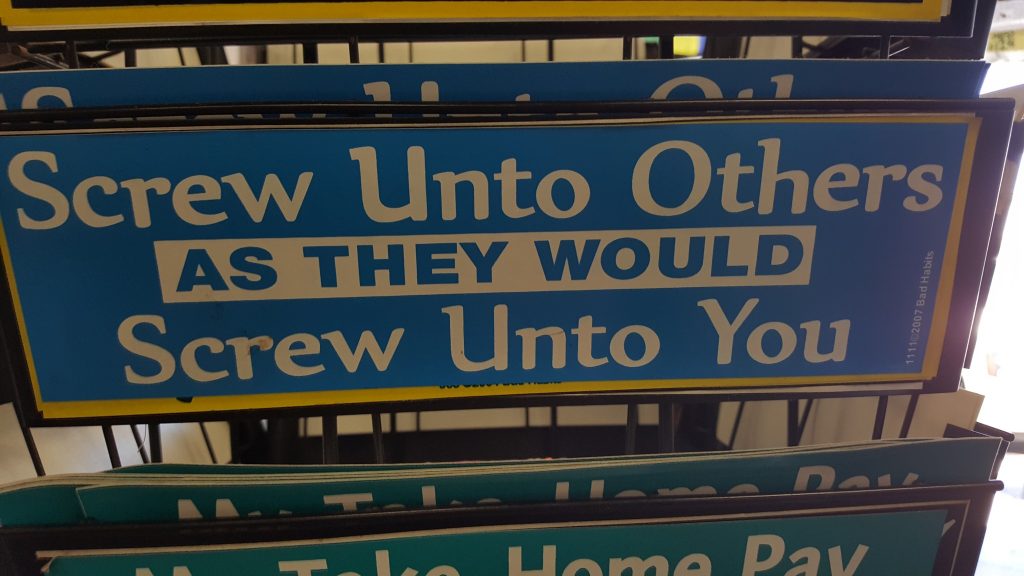 Please help bloggers you appreciate & make a positive difference in your life by spreading the word about their blogs, emailing and commenting and using their few $ links, thank you!
TBB
travelbloggerbuzz@gmail.com
Follow TBB on Twitter @FlyerTalkerinA2
You can subscribe to TBB below, winners only!