We bring you ways to compare SPG Marriott Nights and Flights, how to get a Belarus Visa, travel to Laos, the latest credit card offers, a mug shot of the inventor who invented the mugshot, more on Accor's plans, get you free Voila hotel rewards points, fight for a worthy cause orgasm gap, we have some fun with blogs and bloggers in an entertaining good nature way (please make fun of me, we love parody around here, laughter is healthy, especially when it is on you)! And more…blah blah blah.
TBB Blog Mission: To Entertain. Educate. Inspire. In That Order!
This was posted in the comments here seconds after appearing in the Frequent Flyer Bonuses blog: Get 500 VOILA Hotel Rewards points for suggesting to them new locations in their Facebook page. Also you can get 1,000 points for opening an account. The bizarre thing is I have never stayed in a Voila hotel but somehow already had 8,300 points!
Comparing SPG vs. Marriott Nights & Flights type awards. By the end of this year I expect SPG to vanish and we will all miss it soooo much. Oh, while yoa are at it, always compare SPG vs Marriott Rewards redemption values as well!
If you want to visit Belarus without a visa…
Accor Hotels is sure out there spending money all around and seeing what sticks eventually. Maybe they get a step ahead of the competition, who knows? I think the most intriguing is their experiment with…going local and starting to build services for the local community residents. And former French Prime Minister Nicolas Sarkozy joined the board. And stated this about the Fairmont Presidents Club integration with Le Club Suckor program: "The company did not say whether it would eventually combine all of these programs into a single loyalty program." I guess hope never dies…
The most admired airlines in the world. You know this is screwed up…when United is at #6 and, please sit down, Delta is at #1. WTF!
I bring you the latest scientific studies about the orgasm gap. Nothing fake about it, hard facts only here! Resist and fight for a cause we can all believe in! Hehe.
I get this question a lot: What On Earth is Going On With The Stock Market? Probably the best answer I could find…
30 Pictures of Laos. Great pics of temples, rivers and colonial houses.
A mug shot of the inventor of the mug shot. In 1912. Wow. His name was Alphonse Bertillon.
BLOG BUZZ
This section is for advanced level hobbyists and veteran blog readers
Check Your Citi Pre-Approval Offers For Cards Without 24 month language. I mean, do I have to comment? It's pretty self-explanatory, come on!
How to Get Lower Fees on British Airways Award Tickets. Good to see some good posts again by Travel Codex. I guess its place in the glorious TBB Blogs I Like list is secure…for now. There are two blogs in there that are on the bubble of falling out…
I guess the offers bloggers were screaming about being time limited and you just had to hurry up and apply NOW…well, WRONG! As usual, most of these offers come back. Like the AMEX Blue Cash cards that offer 10% cash back on restaurant spend PLUS cash! These cards ARE available with my links, no arrows will be provided, thank you!
Looks like the Chase Ink Preferred card will go up to 100,000 Ultimate Rewards points (from 80,000 presently) starting on March 12 for in branch applications. Maybe I go for that one instead of the Chase Sapphire Reserve with its 100k offer for in branch applications ending, I believe, March 11. Coincidence? Looks like Jamie Dimon can't swing two 100k cards at the same time, hey?
The Points Guy Inc posted another 5 full time job openings along with 4 internship openings. And guess this, they pay the interns just $20 per hour, WTF! I will pay more and I'll give you stock options for the eventual buyout or might as well hold out for the IPO, BOOM!
Is it just me or is Chase just shifting lots of the best offer credit cards over to the branches, they may want to make you come in so you can be Wells Fargo'ed cross sell to. And look, the CSP will be at 60k only for Private Clients starting again on March 12. What's up with that date anyway!
LOVE the Block feature on Twitter. I used it for the first time! Same dude that periodically just went off on me calling me names, all revolving around equating me with the mega pumpers. It felt good. Twitter is special. Now I am waiting for the beatings how I censor like the horrible person I am.
Where is Jeff Smisek now? Lol.
I am working on it (replace people with bloggers)…
I think about the future of the hobby everywhere 🙂
I understand blogs like Million Mile Secrets selling credit cards every day, I get it. But I don't understand why an ex-wife (and business partner) needs to be photographed so often for the blog. And they still have the same weird logo! Ok, fine. But can you tell me WTF she is doing with her hands? Is this a head trip or what?
We also know that every post at The Points Guy Inc is crammed with affiliate links. Fine. They need to pay all that staff. I get it. But when they take flight deals (always late!) from the one and only The Flight Deal and do this….It makes me puke. Yes I counted…for research purposes. What I do for you guys!
I don't do this weekly digest stuff, I feel like I am mailing it in. No wonder my Alexa rankings must totally suck!
I miss the back and forth with Ingy in the comments. Lately two readers have been going back and forth repeatedly and I am caught in the middle…not fun to read those comments. AT ALL! Take a break you guys, thanks. Update: I deleted all their comments in a fit of blind rage when I read some more when I woke up on Monday morning, this is NOT the way to start your week, WTF! I made this comment just so you all know what is going on. I apologize for you having to go through this, I am so sorry.
TBB, the horrible credit card pumper, the hypocrite. Gotta love the feedback sometimes…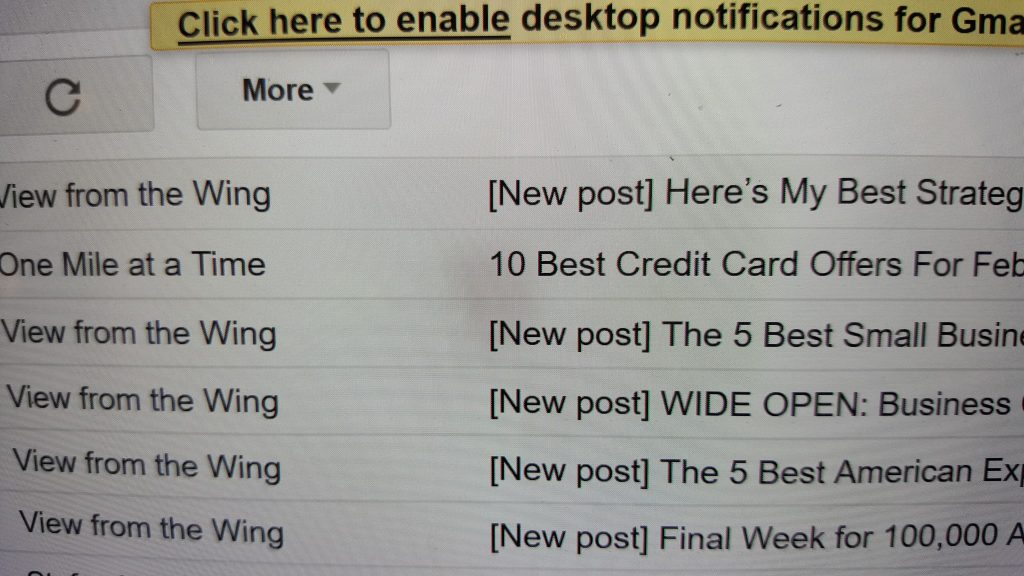 Can you imagine if I did? The same guys would just about lose it from…anger, woohoo!
And I leave you with this…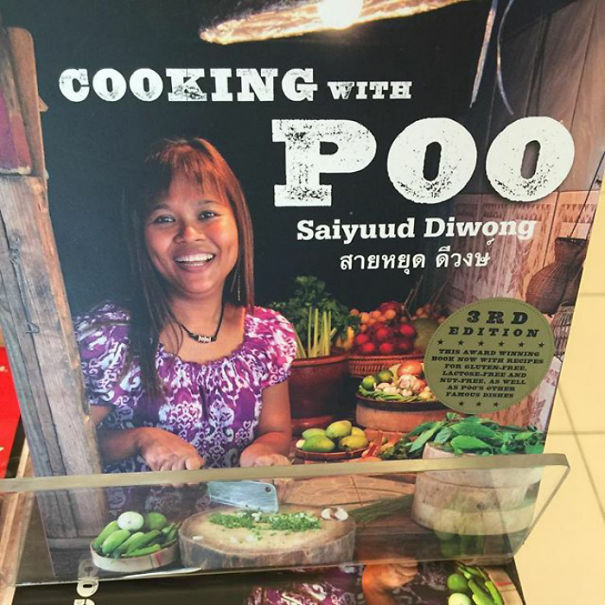 Check out my updated blog lists: Blogs I Love, Blogs I Like, Blogs To Ignore
TBB
travelbloggerbuzz@gmail.com
Follow TBB on Twitter @FlyerTalkerinA2
You can subscribe to TBB below, winners only!
Opinions expressed here are author's alone, not those of any bank, credit card issuer, hotel, airline, or other entity. This content has not been reviewed, approved or otherwise endorsed by any of the entities included within the post.