We bring you the TBB Best of Web: Balkans Butcher, Avoiding Assholes, USA Gun Violence, Top Internet Memes and not much more for youuuuuu!
TBB Blog Mission: To Entertain. Educate. Inspire. In That Order!
As always, click on the headline to be taken to the original source. Sometimes I insert my incendiary comments on article excerpts between [brackets].
If you enjoy my blog, please pass it on to someone you care about so they can enjoy it too. If you don't enjoy it and still read or troll the comments, you have issues, please seek help.

Thanks to all readers who have been supporting the site with your credit card, Amazon shopping and donation clicks, greatly appreciated.
Support good blogging practices with your clicks!
There is a reason The Bohemian Blog belongs in the Blogs I Like list. Well researched, daring, great photography, intensely educational writing. So different than the pathetic crap my eye balls see every day as I try to bring you the blog buzz (Monday/Wednesday/Friday for now). If you had never heard of Ante Pavelić it is kind of sad. That sob was one hell of a butcher! You don't earn the title "Butcher of the Balkans" for no reason. Good to learn history….What boggles my mind is that he is not as notoriously known as he well deserves to be, sad!
His regime was responsible for the mass murder of as many as 600,000 Serbs, an estimated 30,000 Jews and 29,000 Gypsies (these figures appear here – other estimates differ, but all are horrifying); against the latter two groups, Pavelić declared a policy of total annihilation. The Ustaše slaughtered many thousands of their own people too, targeting anti-fascists and other Croats who opposed the Pavelić regime.
In terms of sheer cruelty Ante Pavelić was unrivalled. Even in Nazi Germany there were concerns that the Ustaše were too brutal in their indiscriminate butchering of men, women and children. In a message to the German Army Command on 28th June 1941, General Edmund von Glaise-Horstenau reported: "during the last few weeks the Ustaše have gone raving mad."
Hey you guys, the asshole expert is back! You know you are in for a hilarious read when the article starts with:
The world is full of assholes. Wherever you live, whatever you do, odds are you're surrounded by assholes. The question is, what to do about it? [Read to learn what to do, be asshole free! I mean be surrounded by assholes free!]

"You have to know yourself, be honest about yourself, and rely on people around you to tell you when you're being an asshole," he told me. "And when they are kind enough to tell you, listen." [So true! I know I can be an asshole sometimes so my wife knows to give me that "Hey, you are being an asshole right now" look! I know I can be an asshole to bloggers sometimes but…I can't help myself. Are critics naturally born assholes? Discuss]
Apparently, everyone can be a temporary asshole. Just don't be a certified asshole, okay! Oh, and Trump is definitely checking all the asshole boxes. Actually, I personally think he is redefining what a phucking asshole is but I digress. Hey, get your own blog to make your own political points. Wait to see below what happens, don't be an asshole and judge me so soon woohoo!
"...there are examples of assholes in business being upended by their own assholery. I'm thinking of Uber's former CEO Travis Kalanick." [Loved this!]
One of my mottos is that you have to know your assholes. [LOL]
One of the simplest — but admittedly hardest — things you can do is simply learn not to give a shit. Not giving a shit takes the wind out of an asshole's sails. When an asshole's being nasty to you, ignore him. Think about when you'll get home later that night and the fact that that asshole won't be there and won't matter. Think about how a year from now that asshole won't be in your life, but he'll still be the asshole he always was. [GOLD!]
At the end of the day, if you're an asshole, you're a failure as a human being because you promote unnecessary suffering. What else is there to say? [Umm, click my Chase Sapphire Preferred and Amex Platinum links? Lol]
The first time I went to Wal Mart when I made it to the United States, I first thought they were toy guns. I still can't believe you can walk into a Wal art and buy guns, it never made any sense to me. Whatever. I now made the NRA folks mad and they will come after me and shut down my site and save me from my blogging addiction. I dare you NRA, just do it! I have given up we will ever pass strong gun control laws here. When little kids die and still nothing happens, WTF what do you expect? Just pray you are not involved in the next one, SAD!
If you care about the subject and can keep an open mind, it is a  great article…Just one of the charts:
Amazing research done here! Number 1 is Will Smith, ahead of Barack Obama. That was a huge surprise! There is a LOT more data here, nicely done guys at Priceonomics!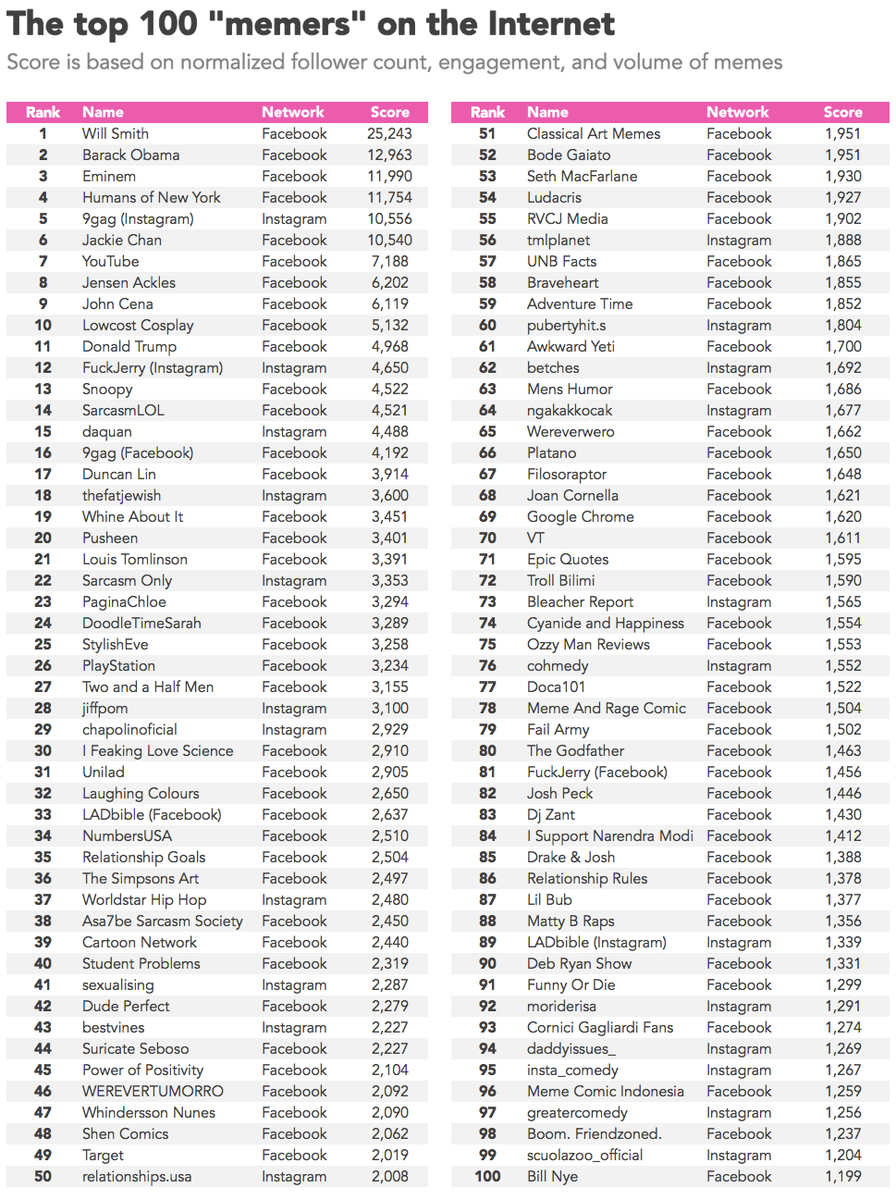 Okay, the asshole anti gun violence guy is back. Bite me with your "guns don't kill people, people kill people" bullshit. WTF is going on when some random dude buys 50 machine guns. Or something close to that. I guess I could understand a hunting rifle or something but a phucking machine gun? Maybe because I am a lover, not a fighter. Okay, the last sentence was a joke. For a very serious matter we are discussing. WTF will it take to stop the gun culture in this country? It could be me or you next time!
Recycling
and way too many phucking things to list here…Okay, I am not going to post this here verbatim because a known "fan" will let higher powers know and they will do bad stuff to me. Maybe it is time to do a Patreon page and get rid of the credit card pumping shit I despise promoting anyways and see if I can get to minimum wage this way? I wonder how many of you will respond. Hope more than the Paypal Donation. Okay….back on track.
And I leave you with this…I guess this one goes well with the assholes piece!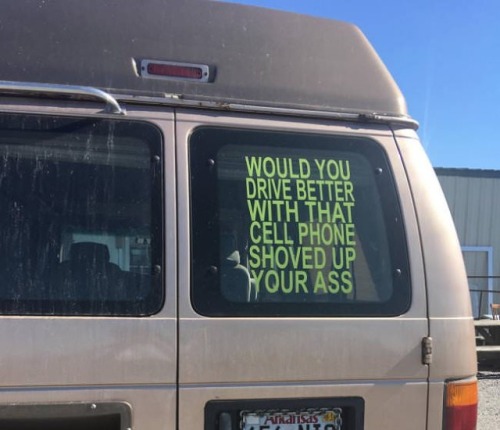 Check out my updated blog lists: Blogs I Love, Blogs I Like, Blogs To Ignore
TBB
travelbloggerbuzz@gmail.com
Follow TBB on Twitter @FlyerTalkerinA2
You can subscribe to TBB below, winners only!
Opinions expressed here are author's alone, not those of any bank, credit card issuer, hotel, airline, or other entity. This content has not been reviewed, approved or otherwise endorsed by any of the entities included within the post.