We bring you promotions galore, more on Internet censorship, visit Tiki Palace, book Singapore Airlines awards on United, get to Namibia with miles, play video games in hotels, scratch our heads about the mystery of duck penises, visit an amazing structure and just some other stuff you come to expect here.
TBB Blog Mission: To Entertain. Educate. Inspire. In That Order!
You saw the frantic selling of the 100k Amex Hilton Surpass and the no annual fee 75k Amex Hilton credit cards. We have them too, thanks for your support! Oh wait, the 60k Southwest Visa cards are also, supposedly, going away too today! Update: The 80k IHG card offer is also supposed to be pulled today too!
If you have a Hyatt Visa and are going to spend at least $300 on it at Hyatt House or Hyatt Place hotels between now and January 1, 2018, register HERE to get a $50 statement credit.
You can try to get 5,000 Hilton Honors points if you will have two stays by the end of the year. Here is the Amex link and the Citi link.
A United Mileage Plus Shopping promo for up to 1.500 miles.
If you ever wanted to get to Namibia with miles…
I am NOT into video games. At all. Last time I played was back in middle school days. It was…Pacman lol. But if you or your kids are and visit Taiwan, this may be for you! This hotel in Taiwan has high-performance gaming PCs in every room.
I have posted about the dude who bought a Boeing 727 parked in the Athens airport and transported it to Oregon. He now lives in it. He plans to do this again…in Japan!
I am not sure what qualifies someone to be a "futurist". Anyways, this futurist dude says not to be worried about technology stealing your job. Thanks futurist dude!
Technology has always been a double-edged sword, since fire kept us warm but burned down our houses. It's very clear that overall human life has gotten better, although technology amplifies both our creative and destructive impulses. A lot of people think things are getting worse, partly because that's actually an evolutionary adaptation: It's very important for your survival to be sensitive to bad news. A little rustling in the leaves may be a predator, and you better pay attention to that. All of these technologies are a risk. And the powerful ones—biotechnology, nanotechnology, and A.I.—are potentially existential risks. I think if you look at history, though, we're being helped more than we're being hurt
I bring you cutting edge news about sex here, you know, sex robots and stuff. But wait! Name another blogger who educates you about the private parts of male ducks. I am still waiting! Anyways, the sex business of ducks is just right out of this world. Beyond weird and amazing all wrapped in one. You can be tortured with repeated credit card pumping and click bait shit from "expert" bloggers. Or you can LEARN about duck sex and the mystery of duck penises! You are welcome 🙂
Male ducks have some of the weirdest junk in nature—a ludicrously long, corkscrew-shaped member that evolved on account of an ongoing battle of the sexes. New research shows that the social environment in which the male duck finds himself in has a pronounced effect on the length of his penis, a finding that may finally put the "size matters" debate to rest. For ducks.
This house made of splayed shipping containers will be built next year. Doesn't it look amazing?
An abandoned Playboy mansion, Tiki Palace, in Tennessee of all places…
A Map of
Internet Censorship Around the World
.
BLOG BUZZ
This section is for advanced level hobbyists and veteran blog readers & personal rants & stuff
Give me a worthy reason to request a metal Amex Business Platinum card other than "hey look at my metal, I am important"…
September was the second month in a row this blog did not do the minimum 10 cards (not enforced?) sales. I promised Mrs. TBB if it happens for three months in a row I will cut down the number of posts even more. Long term is to treat this as a true hobby and not let it consume so much of my time and try to get close to making minimum wage per hour. It is what it is. I appreciate all the help in supporting the site so far! We had a great start in October!
Travel With Grant got writer Caroline Lupini on board. I think I am the lone wolf here going at it alone, sad!
Son is kicking some ass and getting companies to fly him for 2018 summer internship interviews. I am more excited than him for the free miles and hotel points from the business travel! Already earned about 4k Delta Skymiles and 8k Hilton Honors points for trip to Palo Alto. To be scheduled shortly: Redmond, WA. What I missed from my corporate days was the business travel. Especially when we could use our own travel rewards credit cards! And then when the firm changed the travel policy and forced us to use a corporate card…I knew my days were numbered lol!
The "lets credit our United flights to Singapore Airlines Krisflyer miles" thingie did not last long, thanks bloggers! As expected, after this "adjustment", you can now book Singapore Airlines flights on the United website. Some of the awards are going up (do they ever go down?) in miles on November 1, 2017 so book accordingly. Even with its limitations, United remains the one airline that lets you book award flights on almost all of its partners.
And I leave you with this…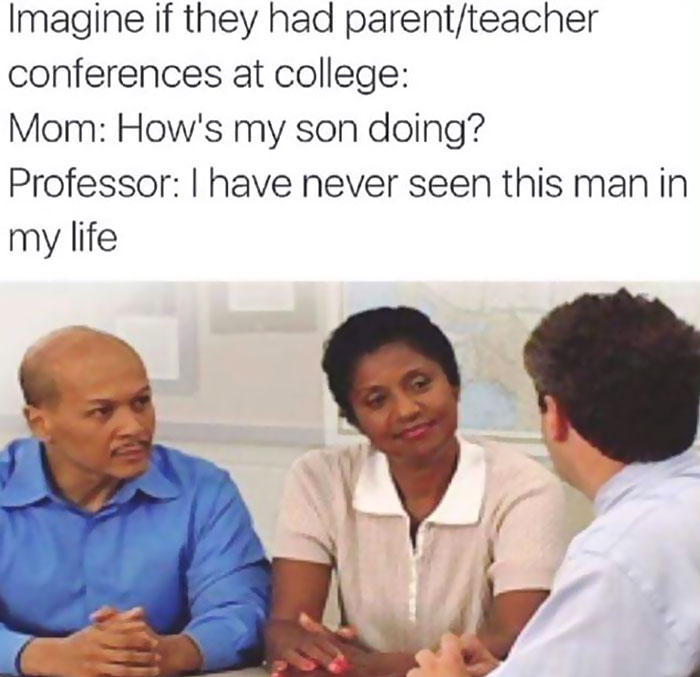 Check out my updated blog lists:
Blogs I Love
,
Blogs I Like
,
Blogs To Ignore
TBB
travelbloggerbuzz@gmail.com
Follow TBB on Twitter @FlyerTalkerinA2
You can subscribe to TBB below, winners only!
Opinions expressed here are author's alone, not those of any bank, credit card issuer, hotel, airline, or other entity. This content has not been reviewed, approved or otherwise endorsed by any of the entities included within the post.