We bring you another edition of the TBB Best of Web links: How we all pay a steep credit card tax, a great rant on what the truth is, how not to get away with murder, how we came about the money invention, curing yourself of a mysterious disease and an awesome time-lapsed storm video!
TBB Blog Mission: To Educate. Entertain. Inspire. In That Order!
You like my blog? Send a link to someone please!
At every Best of Web post I pick the best reads that blew my mind in the previous week. It can be…anything! I like to be eclectic and despise salesy/clickbait/sameold content you read…everywhere else!
As always, click on the headline to be taken to the original source. Sometimes I insert my incendiary comments on article excerpts between [brackets].
It is amazing to me that the current system has prevailed here in the US. Fat times indeed for these companies!
Visa made $10.3 billion in profits in 2018 on just $20.6 billion in revenue, up from $6.7 billion and $18.3 billion respectively in 2017. Profits were up again to $3.0 billion in the first quarter of 2019, a 14 percent increase from the same period in 2018. Mastercard, meanwhile, took in $5.9 billion in profits in 2018, up almost 50 percent from 2017, and saw a similar 25 percent jump in the first quarter of 2019. Beyond that, individual banks who issue such cards rake in billions more, especially with credit cards. A 2018 Federal Reserve report shows that between 2011 and 2017, large credit card banks have collected returns on assets between 3.37 percent and 5.37 percent — as compared to 1.32 percent for all commercial banks in 2017.

Think about it, in this era of great technological advances…why is it so expensive to move around money huh? The article does a GREAT job, in my humble opinion (remember, I am no thought leader on anything!), to explain the present complicated system charade…
Some selected excerpts for you follow:
The card networks are private companies — mostly Visa and Mastercard, which together account for about 72 percent of the market — that banks and merchants can join (American Express accounts for another 22 percent, but it is operated in-house, with no external bank involvement save a couple exceptions)
But the big money in credit cards today isn't in loans and interest, it's fees. (interchange and swipe fees)
…in 2000 there were 15.6 billion and 8.3 billion credit and non-prepaid debit card transactions respectively, while in 2017 the figures were 40.8 billion and 69.6 billion
So why aren't debit cards as profitable? Simple: They aren't allowed to be. As mandated by the Dodd-Frank financial reform, the Fed capped interchange fees on debit cards at 0.05 percent of the transaction, plus 22 cents (though not all types of debit cards are included). This slashed average debit interchange costs when it took effect in 2012. But credit cards were not included in this section of Dodd-Frank at all, and naturally charge much higher amounts. For consumer credit cards, interchange fees typically run between 1.55-1.95 percent (that is, 31-39 times the regulated debit percentage fee) plus 10 cents, but can get as high as 2.95 percent for certain corporate cards
Merchants paid $64 billion in interchange fees just to Visa and Mastercard in 2018, an increase of 17 percent from the previous year and 77 percent from 2012.
You know I have a strong antipathy towards financial product salesmen masquerading as advisors. Oh wait, I feel the same towards self proclaimed travel blogger experts who are nothing but credit card salesmen…But you knew that already.
Author goes off here…
The truth is:
What matters most is your spending and savings rates. The rest is window dressing.
The market owes you nothing.
The bad news is a headline. Gradual improvement goes unnoticed.
Insure what you can't afford to lose.
Your first investments should be in yourself, not the financial markets.
How well you control your behavior determines the size of your net worth.
If you don't have an "edge", buy index funds.
Managing taxes and investment costs are a risk-free method for increasing returns.
A diversified portfolio will always leave you with regret. If not, it's not diversified.
Risk and return are conjoined twins.
The people who suffer permanent injuries on rollercoasters jump off. The same advice goes for bear markets.
Despite conventional wisdom, the best long term investment isn't your home.
If you feel safe and comfortable with your investments, something is probably wrong.
Most financial education is marketing in disguise.
Risk never disappears. It's just transferred someplace else.
Good investing is pretty boring.
The ultimate widow maker trades involve penny stocks and naked options.
The President can't control the stock market.
If day trading classes were valuable, why are they advertising on mid-day sports talk radio?
The smart money isn't always so smart.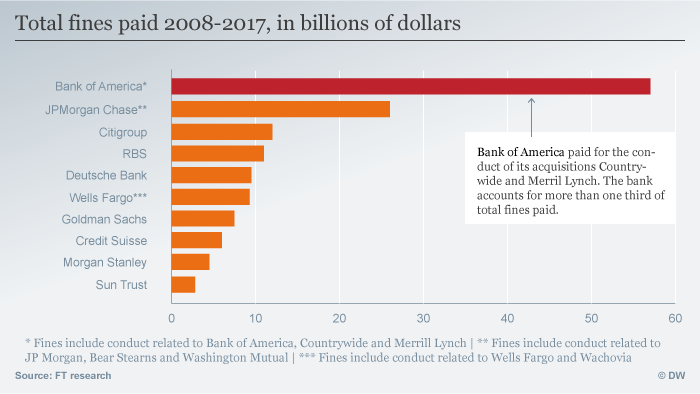 This is one hell of a story full of characters so dumb you will scream WTF!
How can people think like that? How can people be so gullible? How can some stick with the main character after he was found guilty? You will read this and if you don't scream WTF…you probably don't belong here. Maybe you need to get a family member a sweet ChaseSapphirePreferred card with my links then 🙂
Just look at them smh…
A wonderful article about the history of money…
In three centuries, the heresies of two bankers became the basis of our modern economy.
I could be finding ways to sneakily insert my direct affiliate links all over my blog posts…which I don't.
So enjoy this piece, it is incredibly educational!
Incredible story about a normal guy who then fell ill by a mysterious illness suddenly. Doctors were baffled and he was bedridden for 11 years. But he never gave up and researched non stop to find and cure his disease. It is a remarkably inspiring story, good one to leave you with today.
Never give up!
And pay it forward okay!
And an extra link for you today: Take a Wild Ride Through Two Seasons of Supercell Storms With Mike Olbinski's Time-Lapsed Film.
Vorticity 2 (4K) from Mike Olbinski on Vimeo.
And I leave you with this…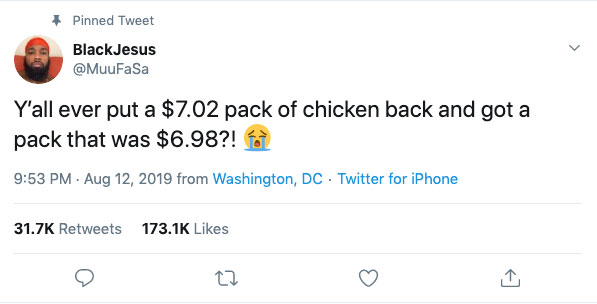 TBB
travelbloggerbuzz@gmail.com
Follow TBB on Twitter @FlyerTalkerinA2.
You can subscribe to TBB below, winners only!
Opinions expressed here are author's alone, not those of any bank, credit card issuer, hotel, airline, or other entity. This content has not been reviewed, approved or otherwise endorsed by any of the entities included within the post.