We bring you the TBB Best of Web links: Visualize US immigration, go deeper into Trump's Deep State, we will learn a lot about the eyewear industry and our disintegrating vision health after looking at our smart phones and computer screens so much, we try to address the marriage itch after kids leave home, a fantastic post about boring investing and the BS surrounding the financial services industry and bring you an app to fake your life!
TBB Blog Mission: To Educate. Entertain. Inspire. In That Order!
As always, click on the headline to be taken to the original source. Sometimes I insert my incendiary comments on article excerpts between [brackets].
If you enjoy my blog, please pass it on to someone you care about so they can enjoy it too.

This is a must click. Press Play on the animation and sit back and watch, it will shock you! So interesting to see how immigration to the US has evolved over the years.
I humbly believe immigration is a net winner for the US. I mean, look at my own family. The tax cut we never asked for is ridiculous and it sure shocked me #notreally. Actually, immigrants are ingrained deeply in the US culture. And so are guns sadly.
I feel like a moron for falling for the joke about that hideous racist lawyer in New York City.
If you have not been disturbed yet with the shenanigans of the Trump era…this article will surely do it! The damage being done under the radar is, well, deep! Stay positive you guys…
I am going to cry now but after I go on a bike run through the woods…
This is long but super educational about the one company totally dominating the industry churning out the glasses you may be wearing! I had no idea about it. Reading will surely shock you. Sorry no video, sad!
The $100bn (£74bn) eyewear industry is built on feelings such as this. In the trade, the choreography that takes you from the consulting room to the enticing, bare-brick display of £200 frames is known as "romancing the product". The number of eye tests that turn into sales is the "capture rate", which most opticians in Britain (or optometrists, as they are known in the rest of the world) set at around 60%. During the 20th century, the eyewear business worked hard to transform a physical deficiency into a statement of style. In the process, optical retailers learned the strange fact that for something that costs only a few pounds to make (even top-of-the-range frames and lenses cost, combined, no more than about £30 to produce), we are happy, happier in fact, when paying 10 or 20 times that amount. "The margins," as one veteran of the sector told me carefully, "are outrageous.
On 1 March, regulators in the EU and the US gave permission for the world's largest optical companies to form a single corporation, which will be known as EssilorLuxottica. The new firm will not technically be a monopoly: Essilor currently has around 45% of the prescription lenses market, and Luxottica 25% of the frames. But in seven centuries of spectacles, there has never been anything like it. The new entity will be worth around $50bn (£37bn), sell close to a billion pairs of lenses and frames every year, and have a workforce of more than 140,000 people.
…the accelerating degradation of our eyes. For several thousand years, human beings have lived in more or less advanced societies, reading, writing and doing business with one another, mostly without the aid of glasses. But that is coming to an end. No one is exactly sure what it is about early 21st-century urban living – the time we spend indoors, the screens, the colour spectrum in LED lighting, or the needs of ageing populations – but the net result is that across the world, we are becoming a species wearing lenses. [I have noticed that in my own vision…maybe it is too much TBBing!!!]
Article gets deeper from this point. Also goes into detail on the man behind this, the Italian Leonardo Del Vecchio. And you thought your boss was cruel! How it all began with just one shop. Pretty remarkable if you ask me. And then how the industry developed over the years, it is a fascinating read. if this does not earn me one Amex Hilton Honors card click I don't know what will 🙂
I am seeing more of this all around me. With friends and clients. The article has some great insights and advice. Maybe it will help you.
For couples who want to save their marriage, Purdy recommends the following:
Describe as a couple together exactly what you want your marriage to look like in the next few years and beyond, creating an ideal road map for the future.
Recreate the excitement of when the two of you first met. Start dating as if you were starting fresh, and get creative and experimental with your sex life.
Often couples need an outsider who can offer some perspective, so consider marriage therapy or a couples' retreat to reinvigorate the relationship.
Must read personal finance post! I would not have posted it if I did not agree with it you guys 🙂
Be boring  [If you are looking for excitement with your investment portfolio, well, good luck to you!]
Tell the truth [Expect and demand it…as in, the credit cards other bloggers sell are not really as good as they make them out to be okay?]
Add by subtracting 
The natural inclination of a wealthy investor is to believe that more is more and that their status confers upon them some extra bells and whistles that they had not been worthy of in the past. "I have arrived." 
The large wealth management departments within the trust companies and Wall Street banks specialize in catering to this wholly understandable mindset. "You sir, are in the club now. Help yourself to a Fiji water while I assemble the team of experts that have flown in from all over the country to meet with you today." 
Showing people that all the extras are not always additive is a completely viable edge for the modern advisor who is adept at collecting data and arranging a persuasive presentation. Countering the luxury sales pitches with facts about the deleterious effects of turnover, taxes, performance fees, mean reversion, forecasts, persistence of performance, style drift, etc is only sustainable if it becomes a regular feature of the relationship. These facts, which can be found fresh-squeezed and in abundance on fine investment blogs around the country every morning, will not get through to everyone. But they will get through to most reasonable people if presented in the correct way.
I have seen so much flashy BS in my career that I now have the absolute BEST BS meter ingrained in my brain!
But the advisor's job is not to enter the clients' accounts into a performance derby and race against all other possible allocations to finish first. It is to keep wealthy people wealthy, and to arrange their assets in such a manner that they have the highest probability of staying that way, no matter what happens in the future.
Jeff Bezos and Warren Buffett had been friends for awhile and, according to Bezos, one day they got to talking about Buffett's strategy. "You are the second richest man in the world and yet you have the simplest investment thesis. How come others didn't follow this?" the Amazon founder asked.
Buffett replies "because no one wants to get rich slowly."
Okay, I usually have five links on a Sunday. Here is an extra one for you that is pretty funny:
Life isn't perfect.Your profile should be
Yep, this is exactly what you think it is. Pretty sad statement for what is happening online you guys. Titan bloggers all probably utilize it smh.
And I leave you with this…Enjoy the rest of your weekend!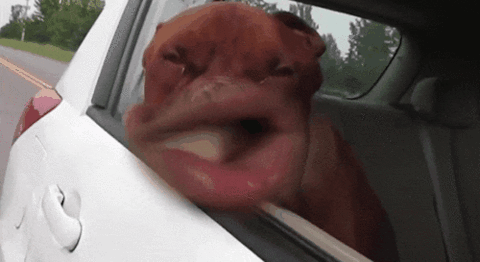 TBB
travelbloggerbuzz@gmail.com
Follow TBB on Twitter @FlyerTalkerinA2
You can subscribe to TBB below, winners only!
Opinions expressed here are author's alone, not those of any bank, credit card issuer, hotel, airline, or other entity. This content has not been reviewed, approved or otherwise endorsed by any of the entities included within the post.